Best Esports Betting Sites in the UK for 2023
Welcome to our esports betting guide! Whether you're a newbie or seasoned pro, this page covers everything you need to know about placing esports bets on titles such as CS:GO, Dota 2, FIFA and LoL.
We list the best esports betting sites for UK punters, and our comprehensive guide includes information on everything from popular esports titles to common bets for different game genres.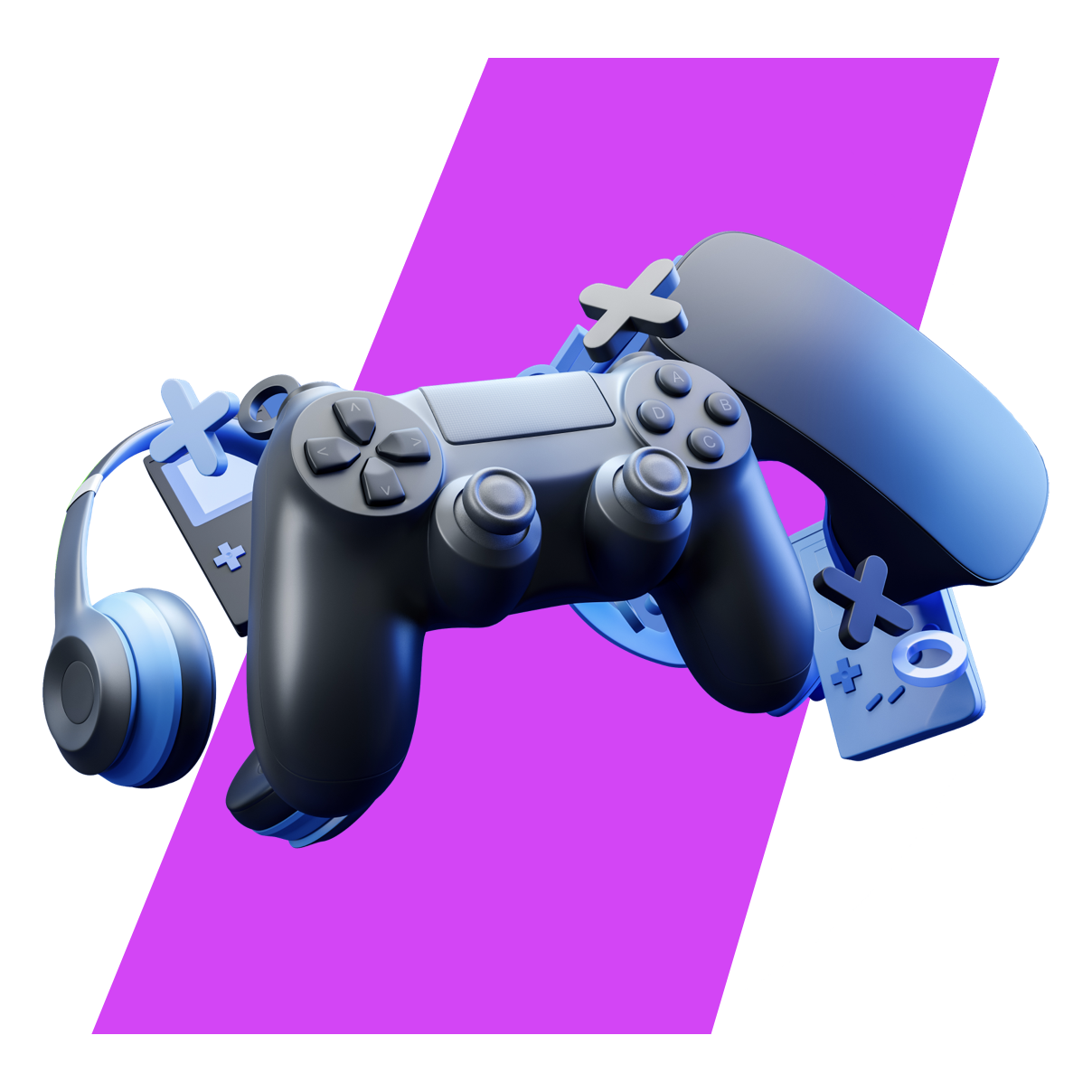 Best Esports Betting Websites – September 2023
What Is Esports Betting?
Esports betting refers to bets placed on digital sports played by professional gamers. This includes popular games such as Counter-Strike: Global Offensive (CS:GO), Dota 2, and League of Legends. As a fan, you can bet on the outcome of these games in the same way you would for traditional sports like football or tennis.
The history of esports dates back to the early 1970s, when a Spacewar tournament was held at the University of Stanford in 1971. But it was in the noughties that esports caught the attention of the best betting sites in the UK.
Betting sites began offering basic markets such as outright winner and match winner for the biggest esports events around the globe. Strong interest led to esports odds becoming available for more markets and more events, and the industry continues to expand.
Esports platforms have been growing in stature and popularity for many years and it is now a serious business. Players can perform individually or form teams such as Team Vitality or Hangzhou Spark. These teams will often receive sponsorships and undergo strict training regimes. Training can include intense gaming sessions averaging around eight hours per day, as well as specific food and exercise routines.
In 2010, competitive gamers showcased their skills in approximately 700 tournaments around the globe. This figure is now in the thousands, with professional gamers competing in virtual and in-person esports events every day. Industry experts expect the global audience for esports to reach 519 million people in 2024, which will undoubtedly lead to even more competitions and record-breaking prize pools.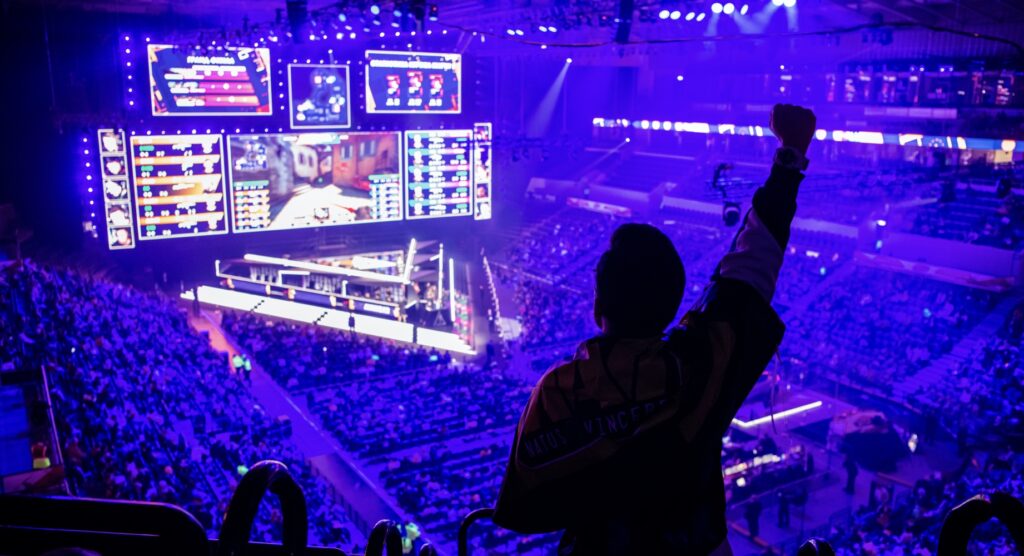 Is It Legal to Bet on Esports in the UK?
Absolutely! In accordance with the Gambling Act 2005, betting on esports is legal for those of 18 years and over.
As a UK resident, you can choose from a long list of locally licensed and regulated esports betting sites. However, it's important that you only place esports bets at sites displaying the Gambling Commission logo – it's a seal of trust, indicating that the bookmaker holds a valid operating license in the UK.
Recognised as one of the most respected regulatory bodies in the world, the UK Gambling Commission is responsible for issuing operating licenses, taking enforcement action against companies who fail to comply, and for ensuring UK betting sites have a range of responsible gambling measures in place.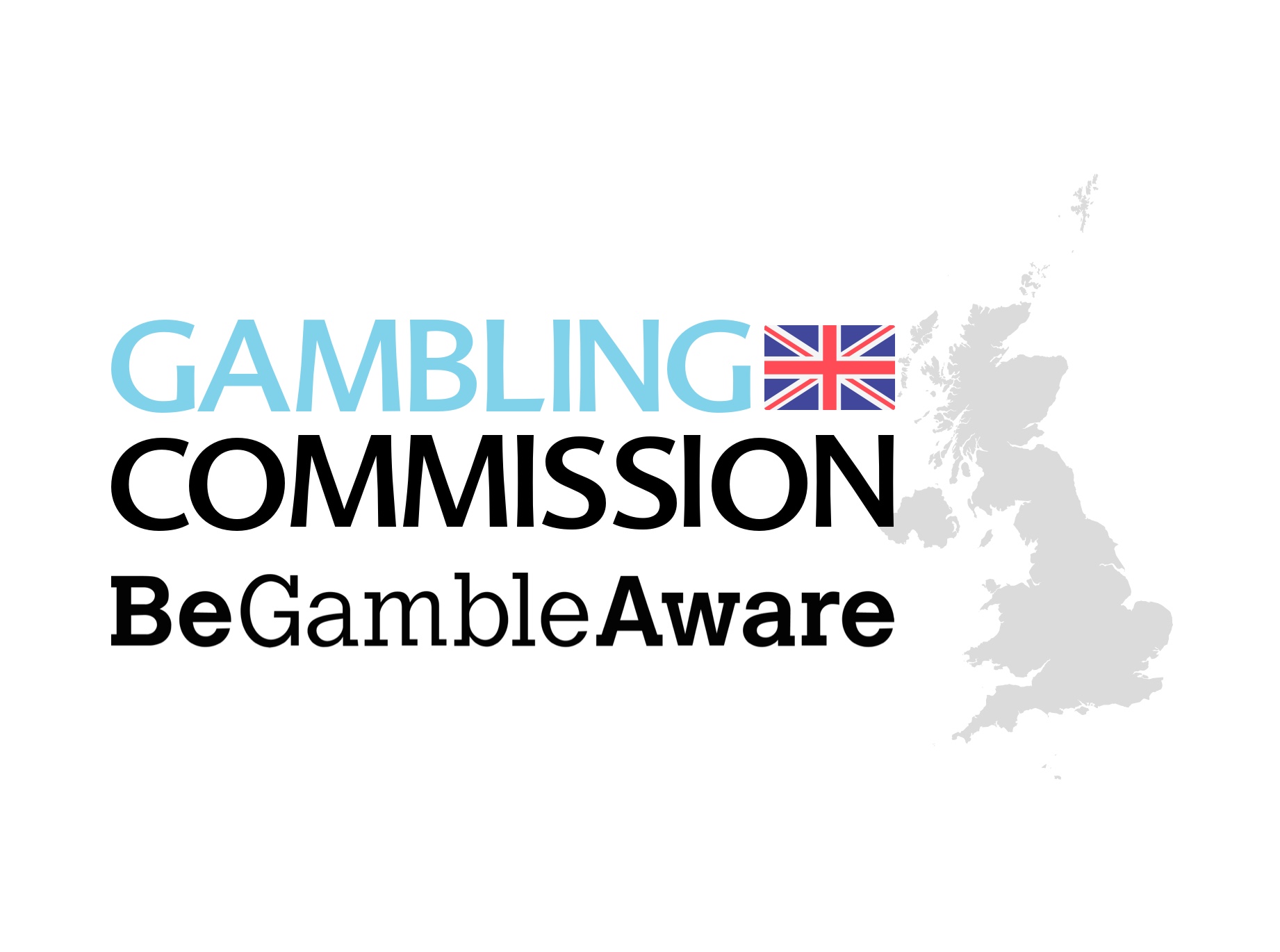 The Most Popular Games for Esports Betting
First-person shooters make up a significant proportion of all esports betting markets, but a diverse range of video game genres means there's plenty of other game types you can watch and bet on. This includes sports, fantasy, and card games.
Among the wide range of exciting esports betting options, several games stand ahead of the rest in terms of both popularity and regularity of events.
Here's some information on the most popular games for betting on esports in the UK:
How to Bet on Esports
If you're new to betting on esports, the thought of placing a bet may seem daunting. Perhaps you're struggling to find the right competition, or maybe you're worried about accidentally betting on the wrong market as you don't know how to bet on esports tournaments? Or maybe you're confused about the various ways in which you can bet on esports online: esports betting sites, fantasy betting, skin/item betting, and social betting are all popular options – but which one should you choose?
Here's a breakdown of the most common ways to bet on esports:
Esports Betting Sites
Esports Betting Sites
Firstly, the type of esports betting site you choose is important. Some sites focus primarily on sports such as football, tennis and basketball, and only offer a handful of markets on the most popular esports. Elsewhere, you'll find sites dedicated to esports with hundreds of markets across dozens of games. You can find the best betting sites for esports in the table at the top of this page.
Make sure you join one of the top esports gambling websites, as they cover esports such as League of Legends, Dota 2, CS:GO, and virtually every other competitive gaming title you can think of. It's easy to join an esports betting site – sign up and enter some personal details, then add funds to your account and navigate to the esports section. Simply pick an esports bet and confirm how much you wish to bet.
Skin Betting
Skin Betting
Back in 2016, skin betting was one of the most popular forms of betting on esports (one study found over 92% of esports betting used this format), although it's less common now that traditional esports betting is more readily available. A skin is a digital item which alters the appearance of your characters. You can get your own skins by playing yourself for in-game item drops, via special events, by buying them on secondary markets and more.
Once you have some skins, you'll be able to deposit them to an esports betting site as a form of currency. Depending on the rarity and value of the skin, you'll receive a local currency amount for it – or you may just be able to bet with it as is. If your bet lands, you'll get your skin back alongside your prize, which could be other skins.
Fantasy Betting
Fantasy Betting
If you follow traditional sports such as American football or basketball, you're probably already familiar with fantasy sports betting. It's an increasingly popular format where you can select your 'ultimate team' by picking players from different clubs using a set budget. In 2018, a study found that 19% of American adults were playing fantasy sports – so roughly one in five.
In addition to the season-long fantasy teams, you can also try daily esports. This is perfect for games like CS:GO and Rocket League. You can put together your dream team and watch them accumulate points for the day, or the weekend. If you score enough points or meet the specified criteria at the esports betting site, you'll win a cash prize.
Social Betting
Social Betting
Social betting in esports is exactly what it sounds like – creating bets with friends, family, and online acquaintances. This can be especially useful when you want to bet on a market which isn't commercially available, so instead you create your own.
You can place social bets in an informal manner, but many of the leading esports betting sites will also create a social betting pool for key events to make it easier (and safer) for you to place bets against other people. The stakes are flexible, ranging from fiat funds to cryptocurrencies and even skins.
The Most Common Esports Bets
When you bet on esports tournaments, the markets available will depend on the game being played. However, there are a handful of esports markets which you'll find across most titles.
Here are six of the most common esports betting markets:
Tournament Winner
Tournament Winner
If you want to place one bet that has the potential to last until the very end of a competition, the Tournament Winner market may be of interest. Back the player or team which you think will win overall. If you choose the favourite, you won't receive huge odds, but it's still an interesting bet which is ideal for those of you who are just starting out in esports betting
Region of Winner
Region of Winner
If you can't decide between several teams that might win a game or event, but your hot picks are all from the same region, you can simply bet on the region of the winner. Teams from Europe or Asia may have a stronger history in certain games, so it can be a good way to hedge several teams at once and give yourself a bigger chance of winning.
Match Winner
Match Winner
The simple match winner market allows you to place a quick bet on who will win the next game. This works just the same as it would if you bet on one football team to beat another. As always, betting on the underdog will lead to bigger esports betting odds.
Handicap
Handicap
Sometimes, the odds on your preferred player or team will be so low at esports betting sites that it's hardly worth betting on them. That's when handicap betting could come in useful. Handicap bets add a make-believe advantage to one side.
For example, in Rocket League, the weaker team may start with a one- or two-goal head start. Your team will then have to overcome this deficit to win the bet. So, if the other team starts with a 1-0 lead, your team must win by two goals or more to win the bet. The advantage of this is that it allows you to bet on the favourite and get biggeresports betting odds.
Over/Under
Over/Under
Much like the NFL and other major US sports, an over/under market can often be found for esports betting. A line is set by the esports betting site. For example, the total number of deaths in PUBG or CS:GO – and you can predict whether the final tally will be above or below the bookies' number.
First Blood
First Blood
It's often tough to predict who will die first in esports shooters, but first blood is still a popular market because it can be exciting and yield quick results. Simply bet on who will land the first kill in the match. Read our esports tips on this page to increase your chances of guessing correctly.
The Different Genres of Esports Explained
MOBAs and first-person shooters can hog the headlines of esports betting, but there are lots of other exciting genres to cater for all types of fans. In fact, some games cross over multiple genres simultaneously. Here are six popular esports genres:
Multiplayer Online Battle Arena (MOBA)
Multiplayer Online Battle Arena (MOBA)
Multiplayer Online Battle Arena (or Massive Online Battle Arena) titles, sometimes referred to simply as MOBA, involve teams of esports pros facing off against each other. Often, this is in a 5v5 format. Players must communicate well and work together to protect their own base and destroy those of their opponents.
With MOBAs, it's always important to keep up to date with the meta when placing esports bets. Tactics and strategies change frequently, and anybody who doesn't keep up will suffer in their results.
Best MOBA esports titles: LoL, Dota 2, Arena of Valor, Smite, Heroes of the Storm
First-Person Shooter (FPS)
First-Person Shooter (FPS)
First-person shooters are games with a first-person view where the objective is to shoot down your opponents. It's a classic genre for both casual gamers and professional esports players.
It's easy to find a wide range of FPS markets at esports betting sites like total deaths under/over, first blood, and all the usual favourites such as tournament winner, match winner, and so on.
Best FPS esports titles: CS:GO, PUBG, Apex Legends, Overwatch, Call of Duty: Warzone
Battle Royale
Battle Royale
The battle royale genre really burst onto the scene with the emergence of Fortnite, which had racked up approximately 3-4 million users by early 2022. Although this is what exposed battle royales to mainstream culture, there were plenty of big titles around long before that.
One thing which makes battle royale titles very appealing for esports betting is the odds. When you have 100 players trying to kill each other, it's very difficult to accurately predict who will win – which means you'll get decent odds even when betting on the favourites.
Best battle royale esports titles: Fortnite, Apex Legends, Fall Guys, Valorant, PUBG
Real-Time Strategy (RTS)
Real-Time Strategy (RTS)
Some strategy games in esports betting involve players taking turns, but real-time strategy titles allow the players to play in – as the name suggests – real time. This means faster action with more twists and turns, which is great fun for those of you betting on it, and it also presents various in-play opportunities at the best esports betting sites.
Blizzard is one company which is prevalent in the RTS genre, and competitive RTS esports have been around for more than 20 years. If you're into the psychological and strategic side of sports, this is a great genre for you.
Best RTS esports titles: StarCraft, StarCraft II, Warcraft III
Sports Games
Sports Games
Just because esports are entirely digital, it doesn't mean there's no room for traditional sports. You'll find plenty of action on games replicating football, basketball, and other fast-paced sports.
On top of that, there are some games which involve made-up sports, like Rocket League. On a basic level, it's a game of football – but instead of normal players, participants drive high-powered jet cars to smash the ball into the opponent's net.
Best sports esports titles: FIFA, Rocket League, Madden, NBA 2K, Pro Evolution Soccer
Card Games
Card Games
Card games blend many of the aspects which make esports betting so appealing: strategy, mind games, and unforeseen twists. This helps explain why you'll find plenty of markets on card games at the top esports betting sites.
Card collecting is a big hobby in certain circles of esports, which means this will always be a genre which thrives. Games like Hearthstone from Blizzard have attracted huge interest, and even tempted over a few poker pros – such as Bertrand "ElkY" Grospellier, who plays for Team Liquid.
Best card esports titles: Hearthstone, Magic: The Gathering Arena, Shadowverse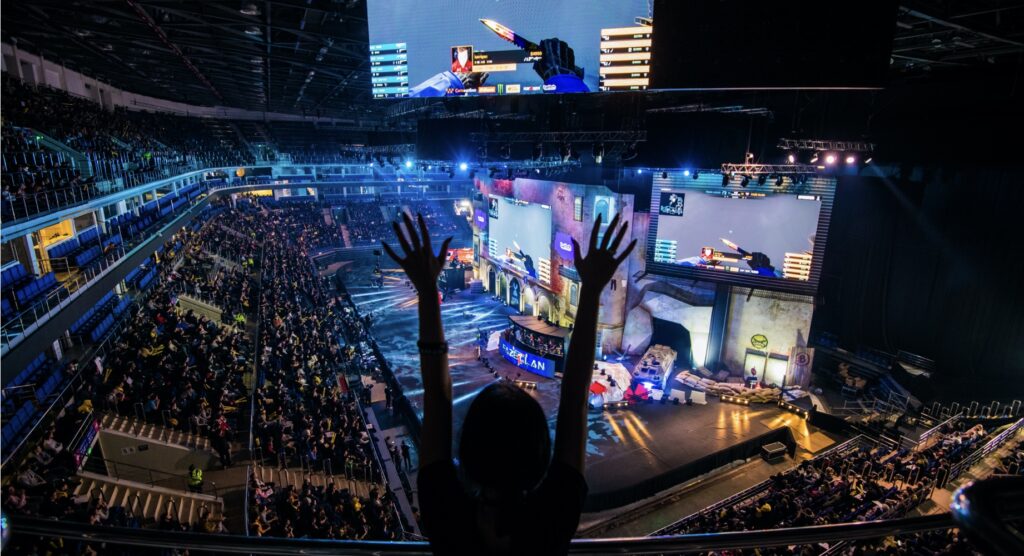 A Beginner's Guide to Esports Betting Odds
Although esports has been established for several years now, many fans avoid betting on esports because they don't understand how esports odds work. The global appeal of esports means that odds may be offered in a format which you're not entirely used to.
Fractional is the default odds format at esports betting websites in the UK, while decimal odds are popular in Europe and American odds are standard in the US. Here's a quick breakdown of how fractional, decimal, and American odds work:
Fractional – The first number in fractional odds is how much you stand to win when betting on the second number. For example, if you place a winning bet of £15 on Newbee to beat Fnatic at 7/2, you win £67.50 (your £15 stake + £52.50 profit).

Decimal – With decimal odds, the number you see is how much you'll win if you bet one unit of currency. For instance, if you successfully bet €10 on Team Liquid to beat Evil Geniuses at 1.40, you win €14 (your €10 stake + €4 profit).

American – Also known as moneyline odds, American odds contain a positive or negative number. Positive numbers are for underdogs, and negative numbers are for favourites. If it's a positive number, you need to bet 100 units of currency to win that amount. If it's negative, you must bet that number to win 100 units of currency. For example, Team Liquid (-500) face FaZe Clan (+300). You would need to bet $500 on Team Liquid to make $100 profit. If you successfully bet $100 on FaZe Clan, you'd make $300 profit.
Esports Betting Tips to Help You Profit
By now you should have a solid idea about the types of games and esports markets available to you. But how can you boost your odds of becoming a winning player? Here's four tips to help you win more money from betting on your favourite esports:
Claim Esports Bonuses
As a new customer, you can take advantage of a welcome bonus in the form of free bets and deposit bonuses. By joining sites which specifically cater to esports – like those listed on of this page – you get access to special offers which can be used on esports as opposed to regular sports. Check out the newest betting sites to find esports-friendly options.
Master the Meta
Stay on trend and learn the meta for any esports games you intend to bet on. This refers to the optimum way to play, including character selection, strategy, and particular team dynamics. Constantly read news and articles to ensure you know the latest meta before clicking the odds and adding a selection to your bet slip.
Tune in to Twitch
One of the best sources of knowledge for esports betting is Twitch. You can use it to watch all the top streamers in live, unfiltered footage, where they'll often interact with fans directly. This gives you unparalleled insight, and it's also the perfect place to watch the latest competitions and tournaments – keep an eye on in-play esports markets to take advantage of a swing in momentum.
Research on Reddit
Another top source of information is Reddit, a site which has individual pages for each different game. Huge communities log in daily to share views and opinions, with esports games like CS:GO racking up 1.5 million members or more in a single subreddit. You'll find lots of useful esports betting tips here. Bear in mind that anybody can contribute to Reddit, so only listen to those who have a proven history of being correct.
Most Popular Events for Esports Betting in the UK
Esports tournaments have grown from humble beginnings to become some of the biggest sporting events in terms of viewership and prize money.
Each esport title has its own flagship event. From the League of Legends World Championships to the FIFAe World Cup, let's discuss some of biggest events in the esports calendar.
League of Legends World Championships
League of Legends World Championships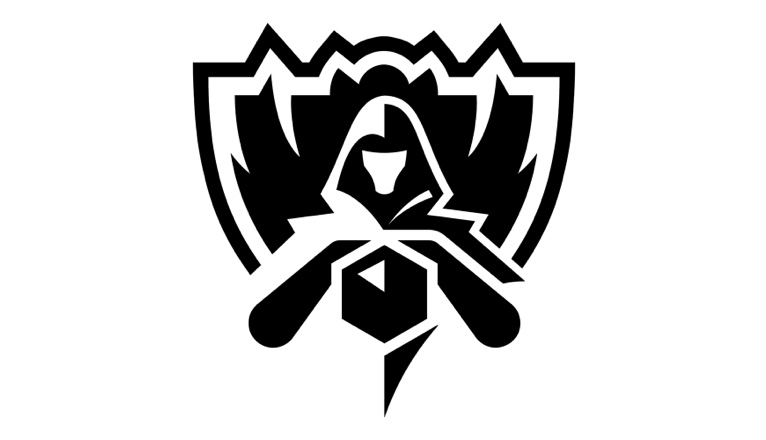 Known as the Worlds to LoL betting fanatics, the League of Legends World Championship pits the best teams from across the globe against each other in a battle for the 32-kilogram Summoner's Cup and a huge cheque. Founded in 2011 by Riot Games, the tournament rotates its venues across different countries each year, with South Korea's T1 boasting a record three world championships to date.
The International
The International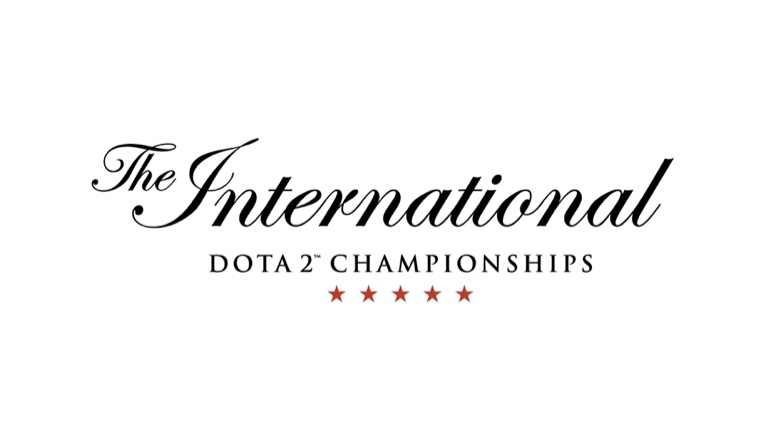 The International is an annual esports world championship for Dota 2. Hosted by Valve, the makers and owners of the game, The International was first held in 2011 as a promotional event. Interestingly, the prize pool is crowdfunded via a battle pass system, and The International has grown to boast the largest single-tournament prize pool of any esport tournament – an eight-prize pool which increases every year.
ESL Pro League
ESL Pro League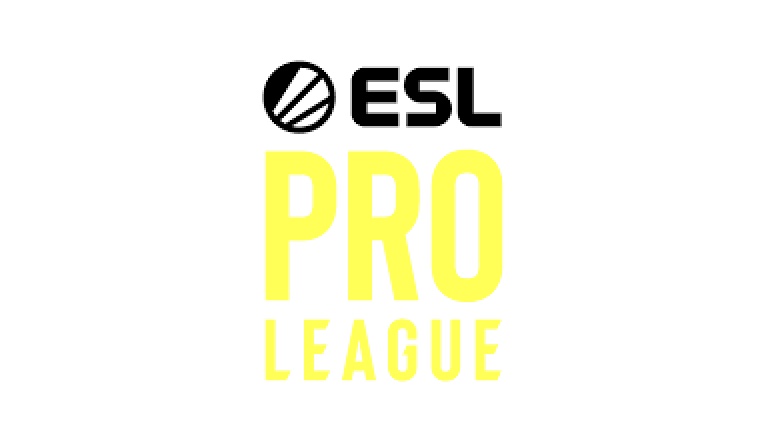 Established in 2015, the ESL Pro League is aprofessional esports league based on Counter-Strike: Global Offensive (CS:GO), the popular video game developed by Valve and Hidden Path Entertainment. Teams compete in four regions (Europe, the Americas, Asia and Oceania), with Season 15 seeing the number of teams increase from 24 to 34. Esports betting sites offer odds on every match, the season winner, and more.
FIFAe World Cup
FIFAe World Cup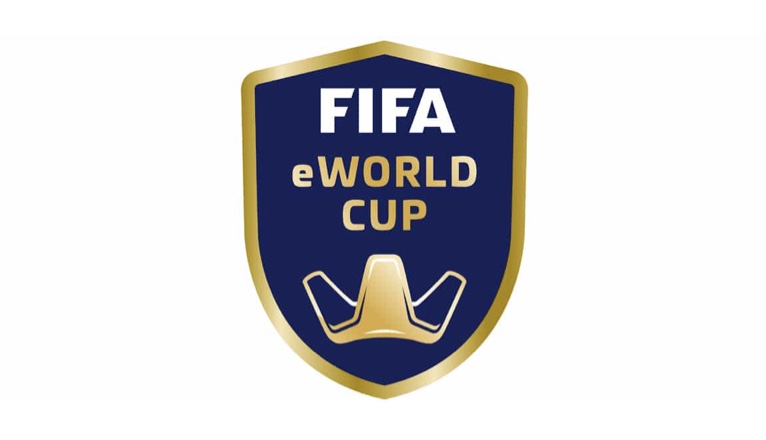 Held by FIFA and its presenting partner EA Sports, the FIFAe World Cup is one of the oldest and most popular esports tournaments in the world. The inaugural tournament took place in 2004 in Switzerland, when it was known as the FIFA Interactive World Cup (FIWC). The qualifying format allows millions of players to compete, with the top 32 players competing in the Grand Finals to be crowned the world's best FIFA player.
Rocket League Championship Series
Rocket League Championship Series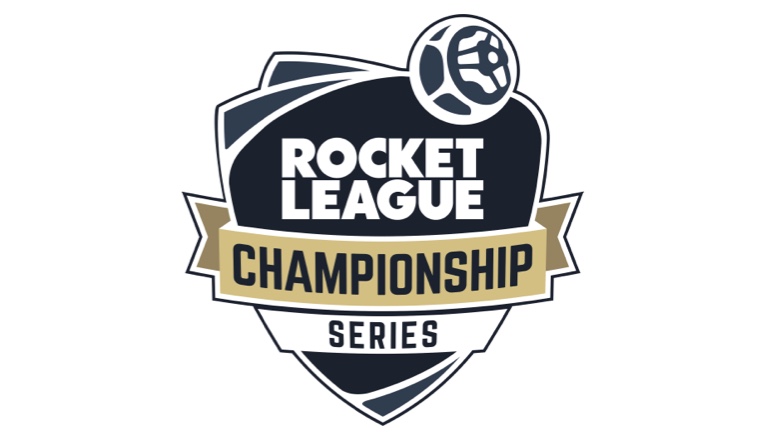 The Rocket League Championship Series (RLCS) always attracts a lot of attention at the best esports betting sites. The annual tournament series has been held every year since 2016, with teams from various continents competing to earn qualification points for the world finals and the subsequent major of each split. The world finals and the majors are LAN tournaments held in different cities around the world.
Overwatch World Cup
Overwatch World Cup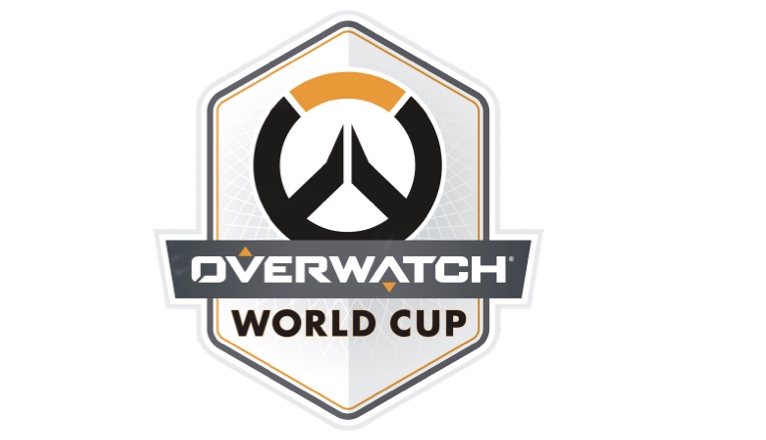 First held in 2016, the Overwatch World Cup (OWWC) hosts national teams from all over the world. The tournament format has varied in each year since its inception, with the most recent edition involving a preliminary stage offering five qualification spots in the group stages. The top-ranked teams from the group stage advance to a single-elimination playoff bracket at Blizzard's BlizzCon, held every November.
Bet on the Latest Esports Events
Now that you're an expert on esports betting, it's time to open an account with our highest-rated bookmaker and bet on your favourite professional gamers.
Claimed by 742 people this week
Bet €10 Get €30 + €10 Casino Bonus
Terms and conditions
Terms and conditions:
Min deposit €10 • A qualifying bet is a 'real money' stake of at least €10 • Min odds 1/2 (1.50) • Free Bets are credited upon qualifying bet settlement and expire after 7 days • Free Bet stakes are not included in returns • Casino Bonus must be claimed within 7 days, wins are capped at €500 • To withdraw bonus/related wins, you must wager the bonus amount up to 40 times its value within 14 days • Casino Bonus expires after 60 days • Casino Bonus can be used on selected games in casino only • Restrictions apply to withdrawals, payment methods & countries –
Terms apply
FAQs
Can you bet on esports?
Yes, you can bet on esports tournaments at online betting sites – so long as it's legal in the country you reside, and you are over the legal age for gambling. In the UK, you must be at least 18 years of age to legally bet on esports such as League of Legends, Dota 2, FIFA, and many other popular titles.
Which is the best esports betting site?
The best betting site for esports must cover a wide range of titles such as LoL, CS:GO and PUBG, alongside excellent welcome offers and highly competitive odds. We also expect a diverse range of betting markets, covering far more than outright winner and match winner.
Is esports betting like traditional sports betting?
There are many similarities between traditional betting and esports betting. For example, they use the same odds, they have similar promotions, and many sites offer you the chance to bet on both. But esports betting is different in that it has unique games and betting markets.
Q.
Is esports betting fixed?
A.
Lots of sports – especially digital ones like esports – face constant accusations of being fixed. Esports is a legitimate business which is not fixed. To help prove this, betting limits are in place. This makes it impossible to fix games with any sizeable amount of money.