The Best Overwatch Betting Sites for 2023
If you're searching for the best Overwatch betting sites, you're in the right place. Our esports experts have been profiting from betting on Overwatch for many years, so who better to advise you on how and where to bet on the team-based shooter set on a near-future earth?
Join one of the best Overwatch betting sites below, or keep scrolling to learn why the team-based shooter is so popular for betting.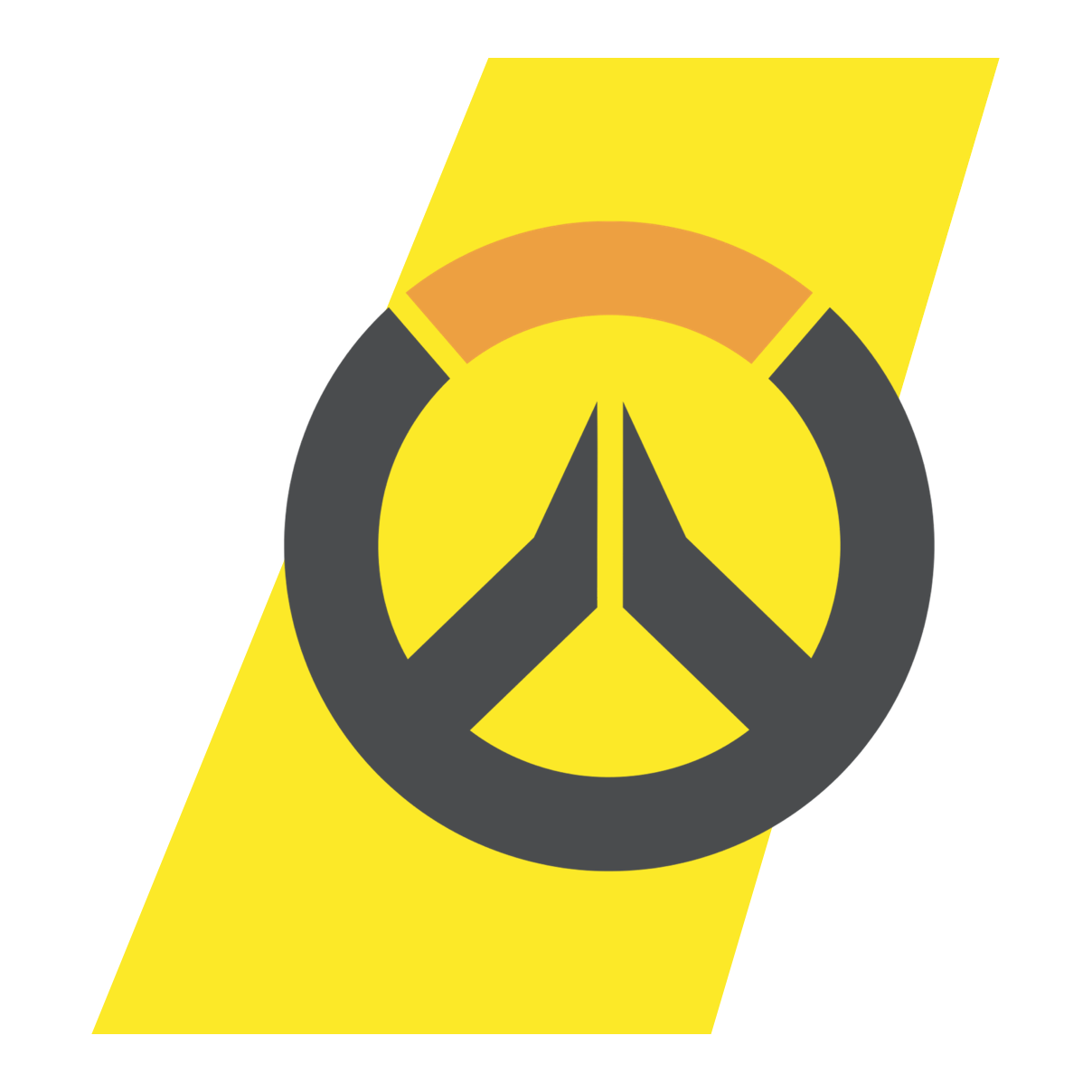 Top Overwatch Betting Sites – December 2023
A Beginner's Guide to Overwatch Betting
Released in 2016, Overwatch was developed and published by Blizzard Entertainment – the experienced team behind iconic titles like World of Warcraft, Hearthstone, and the Diablo series. It's a first-person shooter that uses a team-based multiplayer format, which is perfect for leading esports stables like San Francisco Shock and the Shanghai Dragons.
If you're new to the game, or you simply want to brush up on your knowledge before you join one of our top-rated Overwatch betting sites, here's an overview of how the video game works: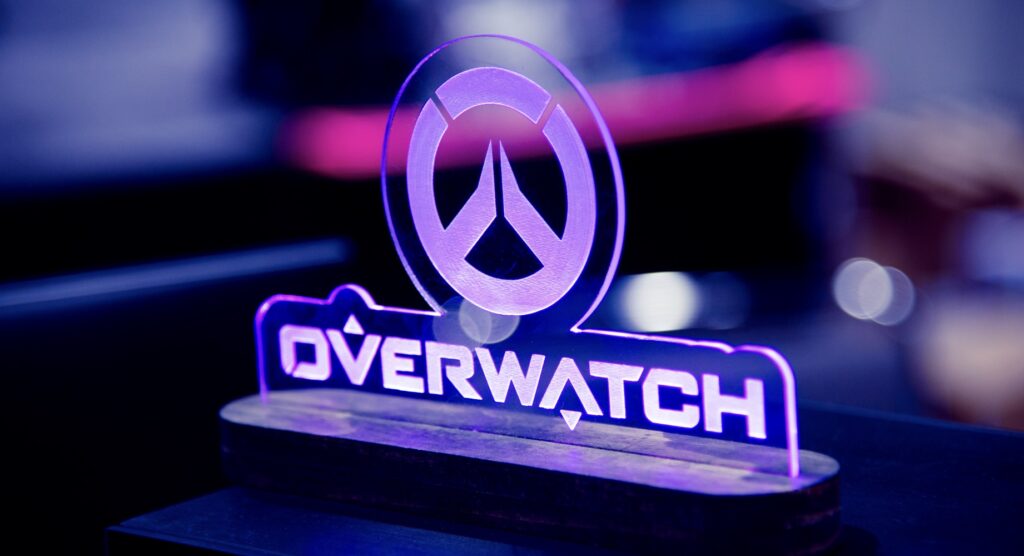 Hero Types and Roles
Although there are 32 playable characters in Overwatch, they each fit under one of three categories: Tank, Damage, or Support. It's important that you understand each type because they're crucial to understanding how to bet on Overwatch, and they're also used across many massively multiplayer online games (MMOs).
Tank Heroes
Tank Heroes
Tanks are usually armour-based characters who absorb damage from enemy teams to protect their own teammates. They can also be avoidance-based. Typically, Tanks have much higher health bars than the other characters.
Tank Heroes: D.Va, Orisa, Reinhardt, Roadhog, Sigma, Winstron, Wrecking Ball, and Zarya.
Damage Heroes
Damage Heroes
While Tanks are there to protect, Damage characters are there to attack. Using a varied range of tools and abilities, these players are tasked with inflicting damage and killing their opponents.
Damage Heroes: Ashe, Bastion, Doomfist, Echo, Genji, Hanzo, Junkrat, McCree, Pharah, Reaper, Soldier: 76, Sombra, Symmetra, Torbjörn, Tracer, and Widowmaker.
Support Heroes
Support Heroes
Support adds some nuance to the team in the form of healing powers, damage boosting, and other key utilities. Their role is vital in helping their teammates make the most of their abilities.
Support Heroes: Ana, Baptiste, Brigitte, Lúcio, Mercy, Moira, and Zenyatta.
Historically, each team could have two of each type of hero. However, recent changes have introduced a five-character team.
In ranked games, and when you bet on Overwatch League, the winning team is the one which completes its objective first. For example, in a Control match, the first team to hit 100% by a capture point wins. In the event of a draw, an extra round will determine the winner.
Game Modes
There are seven game modes in Overwatch. Three game modes (Capture the Flag, Deathmatch, and Elimination) are only available in the game browser or arcade modes. In Overwatch esports, there are only four modes you need to know about: Assault, Control, Escort, and Hybrid.
Before you bet on Overwatch League, you must know how each game mode works. Just because a team is excellent at Assault, it doesn't necessarily mean they'll be successful in Escort. Think of other sports, such as football, and how certain teams are better at defending while others are better at attacking. Or how a certain strategy can cause a higher-ranked team to lose to one further down the league.
Here's some information on the four main game modes in Overwatch:
Assault
Assault
One team is assigned to attack and the other to defend. The attacking team must capture two areas. The defending team must try to stop them. If the attacking team secures the first capture point, the timer is boosted and spawning locations change.
Control
Control
A best-of-three contest where both teams vie to control a capture point. Time spent controlling the area will add to that team's progression, which is displayed as a percentage. The first team to hit 100% wins. Teams who have more characters in the capture zone will see this percentage increase at a higher speed.
Escort
Escort
The attacking team must escort a payload towards its destination, while the defending team aims to repel it. If the attacking team stands by the payload, it will move along a pre-designed path. If they leave for more than ten seconds, it will start to reverse to the previous checkpoint.
Hybrid
Hybrid
As you would expect, hybrid mode involves a combination of the other game modes. Hybrid begins as an Assault, then progresses into Escort mode.
As you can see, these game modes are extremely different. Overwatch betting sites will cover all four options, so make sure you take the game mode into account before placing your bets.
How to Bet on Overwatch League
You can enjoy Overwatch betting at sites which also offer sports bets, and the process is pretty much the same. Even if this is your first time betting, our simple step-by-step guide will show you how to do it.
Here's how to bet on Overwatch in four steps:
Step 1
Join an Overwatch Betting Site
The first stage is to choose one of the best Overwatch League betting sites. You can find links to our expert picks at the top of this page. Select one you like, click the "register" button and enter details such as your name, address, and date of birth to complete the registration process.
Step 2
Add Funds to Your Account
Access the banking section and select your preferred payment method. Enter your payment details, confirm how much you want to deposit, and then confirm your payment. Most transactions are completed instantly, but this will depend on which payment method you use.
Step 3
Find Overwatch Betting Markets
Using the A-Z list of sports, navigate to the "esports" section. From here, select "Overwatch" to view a list of upcoming matches and events. Select one of these matches or events to view all the betting markets available.
Step 4
Place Your Bet
Click the odds to add a selection to your betting slip. Enter your stake and click the "confirm" button to submit your bet. Many of the best Overwatch betting sites allow you to watch live streams of Overwatch matches, so look out for a TV icon to watch all the action in HD without visiting Twitch.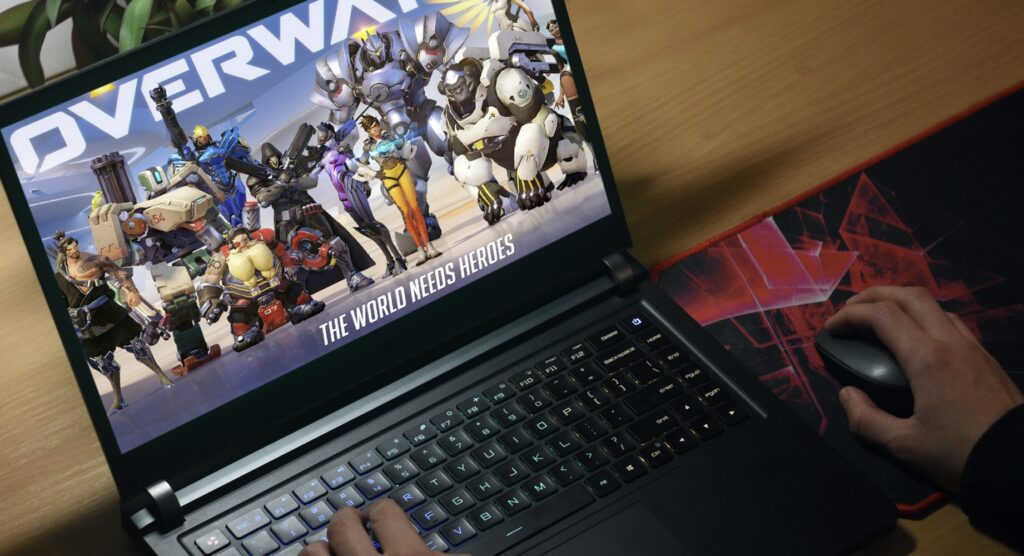 Features of the Best Overwatch Betting Sites
With esports becoming ever more popular, the number of Overwatch betting sites available has been growing exponentially.
We understand this can make it more difficult to decide where to sign up and place your bets, but we have been reviewing the best sports betting sites since 2011 and know what fellow gaming fans look for when betting online. We consider everything from licensing and payment methods to mobile compatibility and customer service to ensure you have the best experience possible.
Here's three key features of the best Overwatch betting sites:
One of the most important factors in Overwatch betting is the odds. Comparing odds between sites can take a very long time if you want to do it for every single bet. Instead, our experts hunt down sites which offer consistently the best Overwatch betting odds. These are sites you can rely on and trust, knowing you're getting good value – and more profit – on your winning bets.
When you first start betting on Overwatch, you'll probably test the waters with straightforward bets. But at some point, you'll want to explore more exotic options. The best Overwatch betting sites have a large mixture of markets. Besides betting on the map winner, you can take advantage of handicap markets and predict how many maps it will take to declare a winner.
Sites with hardly any Overwatch betting options won't necessarily offer live streaming, but all the best sites do – and it makes things much more exciting. Even a minimum stake should grant you access to the live stream, which means you can watch all the action as it happens. With 12 players going at it, you're guaranteed fast-paced, bullet-ridden action from the very first second.
Most Popular Types of Overwatch Bets
Now that you have a firm understanding of how Overwatch works and have chosen a betting site, it's time to drill down into the different markets. To get maximum value, you should get familiar with all the Overwatch betting markets to ensure that you can take advantage of any opportunity that pops up.
Here are some common Overwatch betting markets:
Outright Winner
Outright Winner
One of the simplest bets is outright winner, where you can bet on a team to win the competition. For example, you can bet on a team to come first in the annual Overwatch World Cup (OWWC) hosted by Blizzard Entertainment.
Keep an eye on the format, as the number of team entries can change drastically: it was 16 in 2016 but doubled to 32 in 2017, followed by 24 in 2018 and just 10 in 2019.
Match Winner
Match Winner
You can also bet on the outcome of a match. You'll often find a best-of-five market is one of the first options on Overwatch betting sites, and one of the most popular, too.
For a small investment, you can have a vested interest in the entire match, which can last quite some time – meaning plenty of entertainment.
Map Winner
Map Winner
If you want faster results, you can bet on a team to win on a certain map. Single round betting is much faster than betting on the match winner.
The fastest ever professional result for a map winner came on the Hanamura map (1 minutes and 23 seconds), but you'll typically be waiting around five minutes or more for your bet to come in.
Map Handicap
Map Handicap
Handicap betting creates a theoretical score by giving one team an advantage or disadvantage before the game starts.
For example, if the Shanghai Dragons were favourites to beat Dallas Fuel, the odds on the Dragons would be short. However, if you bet on the Shanghai Dragons -1.5 market, you'd get better odds – though they'd have to win by at least two maps for you to win.
Total Maps
Total Maps
If you don't know who will win but suspect the series will go to the wire, you can bet on the total number of maps. Usually, this will be something like over/under 3.5 or over/under 4.5. Similarly, if you expect one team to dominate, you can bet on the under.
Correct Score
Correct Score
Just like most sports that you can bet on, there is also an option for the correct score when you bet on Overwatch League. This will give you higher odds than simply betting on the outcome of a match, because your prediction has to be more specific.
Overwatch Betting Tips and Strategy
There are many things you can do to help your Overwatch League betting strategy, and our experts have singled out some of the most important ones. Follow these Overwatch betting tips to give yourself the best shot at profiting on your next esports bet.
Here's our top four Overwatch betting tips:
Master the Meta
Master the Meta
Meta can be an ambiguous term applied to lots of gaming-related scenarios, dating back to players enjoying the physical board game Dungeons & Dragons. In Overwatch, meta means the optimum team selection. You can remember it as most efficient tactic available.
The meta team is fluid and can change based on several factors, such as character popularity or new additions to the game. Stay in the loop on fan forums and social media so that you know the latest trends in the meta. If you spot a team which isn't using the optimum team, and has a potential weakness, head to an Overwatch betting site and see if there's a chance to potentially make profit.
Study the Players
Study the Players
Traditionally, Overwatch teams featured six players, but in mid-2021 the news came that five-player teams would be introduced. This was a shock to the community, drastically altering the betting market as teams were hastily adjusted. This is a perfect example of why it's so important to stay up to date with the latest Overwatch news.
With the rapid rise of esports' popularity, there is more information than ever on the players behind the pads. Use this to your advantage. For example, if a team has just received a new sponsor or a new trainer, expect an increase in the quality of their play.
Check the Stats
Check the Stats
Esports in general is an extremely tech-heavy sport, which makes it ideal for in-depth analysis on statistics and records. This information is widely available and can help you spot patterns, which could lead to more accurate predictions on future matches.
For instance, a team may be on an exceptional run. San Francisco Shock went 28 games unbeaten – a current world record – before falling to the Shanghai Dragons on Oasis. Spotting trends like this early on could prove profitable.
Patch Things Up
Patch Things Up
Similar to our meta advice, you'll also want to keep an eye on patches. Patches come directly from Blizzard and can be introduced at any time to fix a perceived problem with the game.
If you've noticed that a team is winning because they have found an exploit of some kind or are spamming their opponents in a way which will lead to the game becoming less popular, you can bet Blizzard will be working on a patch. Once that patch is released, the team in question may struggle to win. In this kind of scenario, you should avoid any long-term bets on such teams.
Betting on the Biggest Overwatch Events
There are some websites which only allow you to bet on Overwatch League, but the very best esports betting sites also cover a wider range of Overwatch events. Follow the links to our recommended sites and you'll have access to even more competitions and betting markets.
Overwatch League
Overwatch League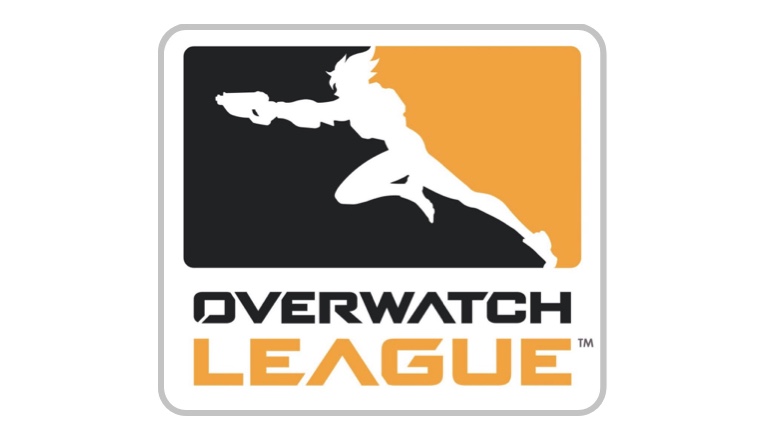 The Overwatch League (OWL) was established in 2016 but only enjoyed its full launch in 2018, bursting onto the scene with $3.5 million in prizes. The regular season is split into four monthly cycles, combining 20 teams from international cities. Location plays a key role, with teams being grouped with those closest to them.
Overwatch Contenders
Overwatch Contenders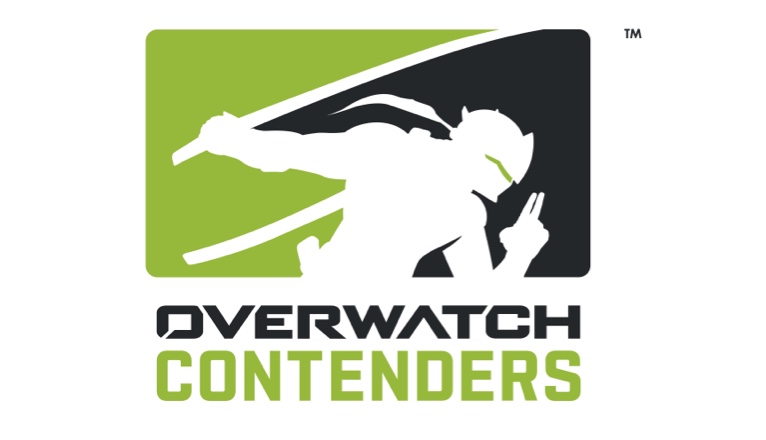 With a seven-figure prize pool and competitors from Overwatch League academy teams, Overwatch Contenders is a tournament for serious competitors only. Qualification occurs through regional Open Division programs, which you may be able to find markets on at some of our recommended Overwatch betting sites. The real juice comes in the final stages, when all eyes turn to who will become the next team of champions.
Overwatch World Cup
Overwatch World Cup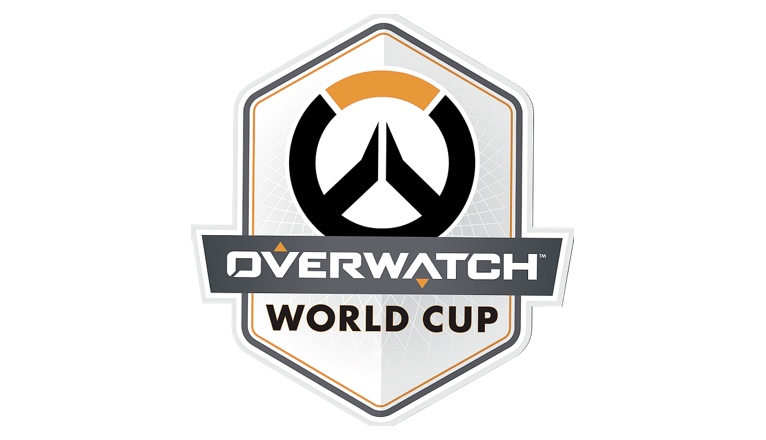 As the name suggests, players from around the world are invited to compete in the Overwatch World Cup, an annual competition hosted by Blizzard Entertainment. Players tune in on Twitch from around the world, from China and Russia to France and Germany. South Korea took home the gold three years straight from 2016 to 2018, followed by a first triumph for the US in 2019.
Bet on the Latest Overwatch Matches
You now know what Overwatch is, how it works, which events you can bet on, and you've even read our top Overwatch betting tips. Now, it's time for you to get stuck into some betting action!
Join thousands of other fans at our recommended Overwatch betting sites, and make sure you tune into the live stream once you place your bets to watch all the chaos unfold!
FAQs
Where can I bet on Overwatch?
We have compiled a list of the best Overwatch betting sites. Not only do these sites offer generous bonuses and competitive odds on every Overwatch event, but they also offer the most extensive range of betting markets and an array of other features that make Overwatch betting even more exciting.
Can you bet on Overwatch League?
The most common betting markets relate to the Overwatch League, which is an incredibly popular format for professionals and fans of the game. There are four monthly cycles in the Overwatch League. If it's out of season, you can also bet on other competitions like Overwatch Contenders or the Overwatch World Cup.
Why bet on Overwatch?
As an emerging market, esports is one of those rare sports that can offer terrific value to fans with extensive knowledge of the game. Because it's more niche than other sports, you're more likely to identify value bets. Plus, watching all the frenzied action on live stream after you've bet is super exciting!
Q.
Can I bet on Overwatch on my mobile?
A.
Yes! The best Overwatch betting sites make it very easy for you to bet on mobile, as many players will want to place a bet and then watch the action on the go. You can usually download a dedicated betting app, or you can log in and bet on the latest events via your mobile browser.