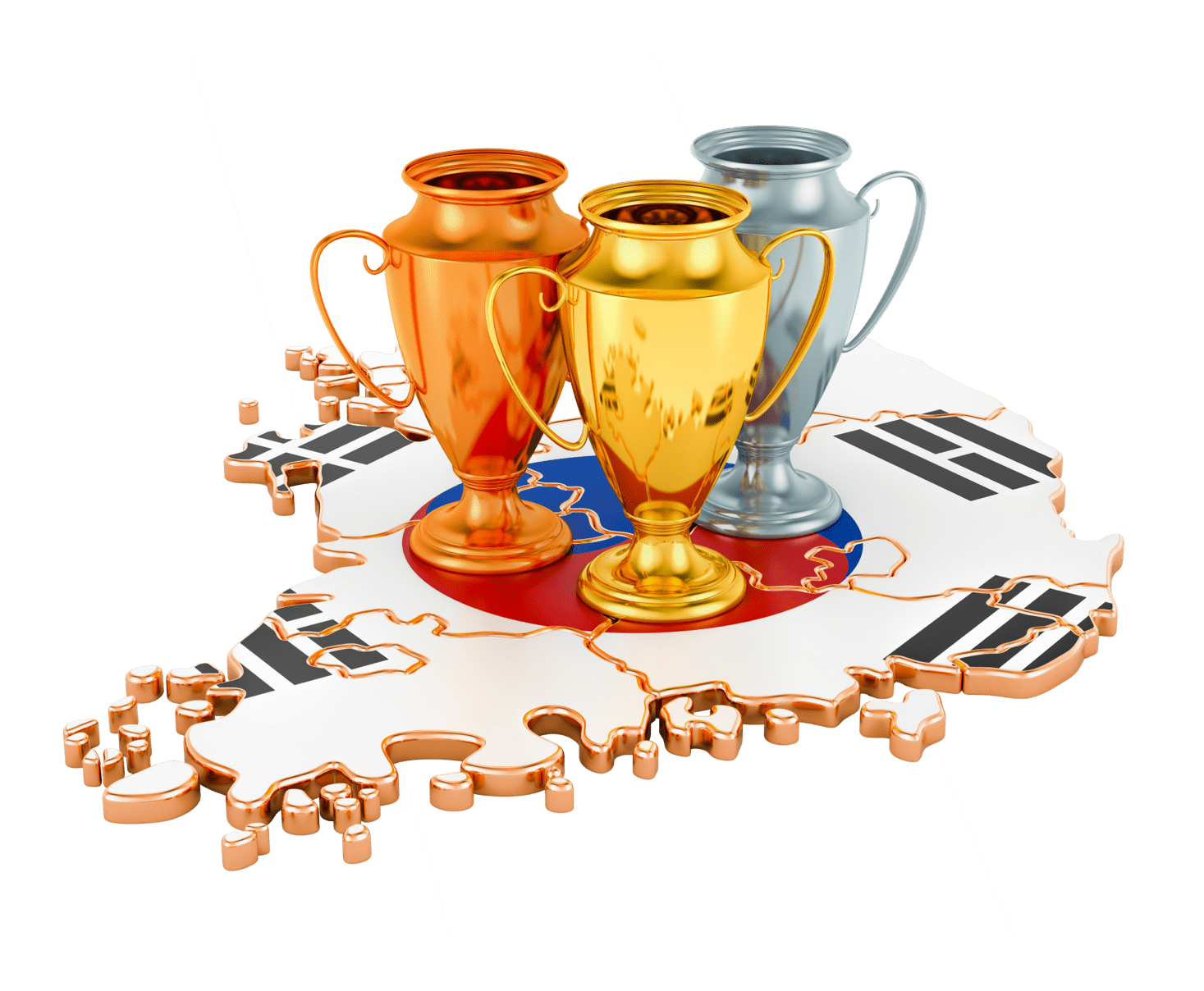 Online Betting in South Korea
Welcome to the ultimate guide to online betting in South Korea (officially the Republic of Korea). Whether you want to bet on esports events held in Seoul, football fixtures in the K League or the latest game in the KBO League, this page contains a list of the best Korean betting sites to help you get started.
Best Betting Sites for Koreans – December 2023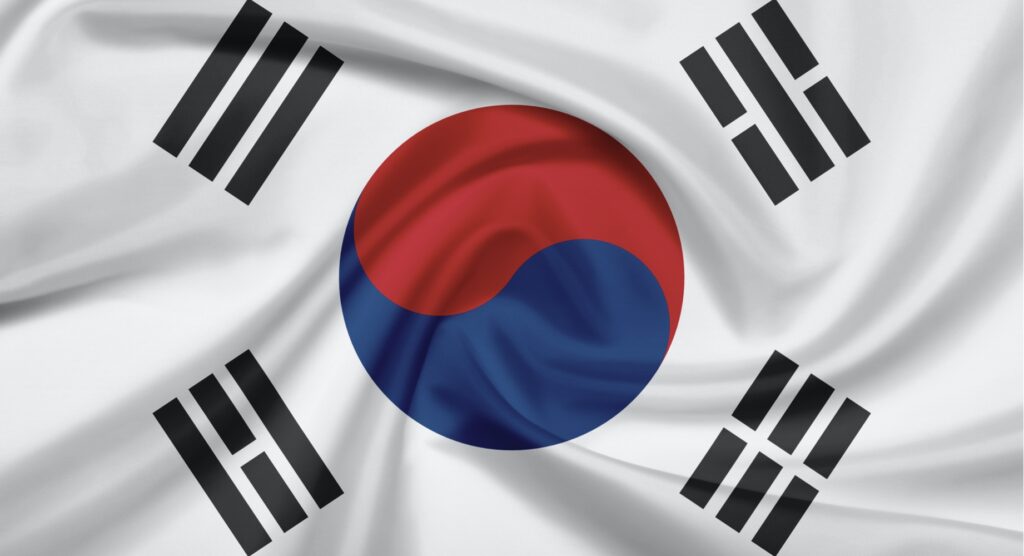 Is Sports Betting Legal in South Korea?
Online betting is now extremely popular in South Korea (Dae Han Min Guk). Before, many Koreans were scared to gamble (내기하다) with betting agents and websites not approved by the government. It was even a serious crime for Koreans to gamble when on holiday in another country.
Nowadays, South Korea allows various forms of betting within the country. You can bet on horse racing, cycling and boat racing at designated locations. And the state-run national lottery offers limited forms of sports betting via two products: Sports Toto and Sports Proto.
Sports Toto
As its name suggests, Sports Toto is a form of pari-mutuel betting which launched in October 2001. You can predict results for football, baseball, basketball, volleyball, golf, etc. Funds are pooled together, with the government keeping a percentage of the money, and the rest is divided equally among the winners.
Sports Proto
Sports Proto is a form of fixed odds betting similar to what you would find at Asian bookies. As you accept odds at the time of placing your bet, Sports Proto calculates your payout and displays how much you could win. However, payouts are lower than foreign betting sites and you can only bet on baseball and basketball.
How to Bet Online From South Korea
When betting online from South Korea, it's important to use foreign betting sites, foreign currency, and foreign banking methods. Sports Toto and Sports Proto offer limited forms of sports betting and sites operating from Korea that use agents to collect and pay are highly illegal.
Getting set up to bet online from Korea involves some work. You need an e-wallet in Euro, you must be verified by the e-wallets and online bookmakers (which might also include needing an English ID and utility bill), and you might also need a virtual private network (VPN) to get around ISP blocks that redirect gambling websites to "warning.or.kr".
Don't worry, there are solutions to these challenges. Follow our step-by-step guide to betting online from Korea to get set up and bet on your favourite sports.
Open an E-Wallet
First, you will need an e-wallet to send money to online bookmakers. You also need an e-wallet to get paid after you win money. An e-wallet is the same as an online bank. We recommend NETELLER. Many Korean banks will not send United States dollar (USD) to NETELLER, so it is important that you choose euro (EUR) as your account currency.
Sending Money to NETELLER
After opening your account, you can put money into NETELLER by making a wire transfer. If you have online banking, you can do this online. It will take a few days for the money to show in your NETELLER account.
Don't Mention Gambling
If asked what the NETELLER bank wire is for, do not tell your bank betting or gambling. If you do, they probably will not let you make wire transfers anymore. If asked, maybe tell the bank it is for a foreign investment with a UK company. If asked what kind of company, say it is a website business. This is not lying; it is talking small to not give them too much information.
Order a FREE Net+ Card
After you put money into NETELLER, you can order a free NET+ MasterCard in euro. This is an ATM card you can use as a MasterCard, or use to take NETELLER money out as cash at the ATM.
Of course, living in Korea you will be using NET+ Card for South Korean won (₩), but this is okay. NETELLER will convert your euro balance to won for you automatically. They charge a 2.5% fee for this, which is less than most banks charge for currency exchange.
How NETELLER works
You open an account and send money to it using wire transfer from your local Korean bank. All legitimate online sports betting sites offer NETELLER deposits through the cashier system on their site.
You simply log into an online betting account and deposit money from the balance in your NETELLER account. You can then bet sports, casino, or poker with this website. When you want to get paid after you win, visit their cashier and request a withdrawal via NETELLER. The money will be moved from the online bookmaker to your NETELLER account in 12-24 hours.
You can then use NETELLER money to deposit at other online bookies, or you can take money out of NETELLER. To take money out, use your NET+ MasterCard either at the ATM or spend at a store or website that takes MasterCard. Like with most debit cards, you can only withdraw or spend the amount that is inside your NETELLER account.
2
Have English ID Documents Ready
Have English ID Documents Ready
E-wallets and online bookies will ask you one time to send a photo ID and proof of address.
For the photo ID, it is best to use a passport when possible. Foreign online bookies are skeptical of Korean Citizen Cards and driving licenses when used as photo ID. If you don't have a Korean passport, you can apply for one at any of the 14 provincial offices (located in Metropolitan cities) for fast processing (3 days) or can also apply at local city hall (7-10 days to process). The cost is KRW 55,000.
What's often tougher is address verification. You'll be asked to send in a copy of a recent utility bill, which of course will be in Korean, not English. If rejected, the site might ask you to send them a certified translation. This can get expensive, so explain this to the online bookie and ask if you can use your address registration document instead.
For this, if you go to your local district office (Dong-Samuso) and ask for an English version of your registration document with your address, they will give you one. Another option is to ask the online bookmaker to accept an English bank statement to verify your address (all Korean banks will give statements in English when asked).
3
Consider Purchasing a VPN
Consider Purchasing a VPN
Remember, the Korean government has no jurisdiction over foreign bookmakers. This is because their websites are legal in the European country they are located and licensed in and are legal under international law. The only reason the Korean government takes action is to protect the country's Sports Toto revenue. They do this by blocking access to some foreign gambling websites.
You'll find these websites sometimes work and sometimes redirect to the URL "warning.or.kr". For approximately $15.00 US per month, you can purchase a Singapore VPN that will get around this block. This is extremely easy to set up, and their support agents will help if you need help.
4
Choose an Online Betting Site
Choose an Online Betting Site
Now that you have an e-wallet with an ATM card, proper ID documents, and a way around the ISP blocks, you're ready to access international betting websites from Korea.
But why choose a foreign operator over Sports Toto or Sports Proto? Advantages of betting with our recommended sites include bigger bonuses, better odds, more betting markets, and more variety. We only give our seal of approval to licensed sites which have a reputation for offering a great experience.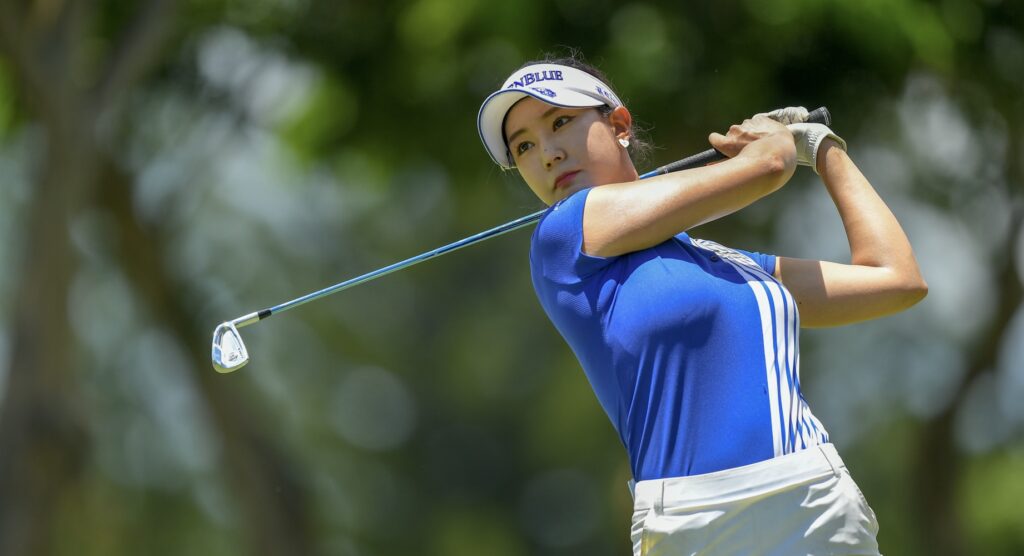 Most Popular Sports for Betting in Korea
South Korea has become a sporting powerhouse in recent decades. A nation of sports lovers and significant investment in grassroots sports has resulted in Korea producing some of the world's leading athletes – football icon Son Heung-min and professional golfer Inbee Park to name but a few.
Although traditional sports like Taekwondo, Jokgu and Ssireum are extremely popular amongst locals, it's global sports that receive the most attention from bettors. The best betting sites in Korea offer great odds on everything from the latest esports events and football matches to the Ballon d'Or winner.
Here's an overview of the four most popular sports for betting in Korea:
Esports
Esports
Many young Koreans dream of becoming professional gamers. The streets of Seoul are littered with "PC bangs" (computer game rooms) and many esports events are broadcast on television. Seoul, the official capital of South Korea, is home to the Nexon Arena and the OGN Esports Stadium, two world-class facilities which welcome the world's best gamers and hundreds of fans for major competitions.
Korean betting sites offer competitive odds on League of Legends (LoL), DOTA 2, StarCraft, PUGB, FIFA, and every other multiplayer game you can name. Surprisingly, CS:GO betting isn't as popular in Korea as it is in European countries, with many professional players switching from the first-person shooter to VALORANT. You can bet on all your favourite players and teams at our recommended betting sites.
Baseball
Baseball
South Koreans love watching and betting on baseball. Baseball was first introduced to Koreans in 1905 by American missionaries and its popularity has continued to increase every year since. The KBO League (originally known as the Korea Professional Baseball League) was founded with six franchises in 1982 and has since expanded to ten. The Kia Tigers are the most successful team in Korean baseball.
With each team playing 144 games in the regular season, there are plenty of betting opportunities. The KBO League culminates in its championship series, known as the KBO Korean Series. The top five teams advance to a stepladder playoff system featuring a wild card game, semi-playoffs, playoffs, and a best of seven series for the title. The best Korean betting sites also accept bets on Japan's NPB and USA's MLB.
Football
Football
Although the KBO League is the most popular sports league in South Korea, football is also extremely popular in the country. The top division of the South Korean football league system is the K League 1, the oldest professional football league in Asia. Besides betting on the winner of K League 1 and 2 and each fixture, the top Korean betting sites offer odds on the Korean FA Cup and AFC Champions League.
Known as the "Reds", the South Korea national football team has qualified for more FIFA World Cup tournaments than any other Asian country. South Korea famously became the first Asian team to reach the semi-final stages of the World Cup in 2002, when they co-hosted the tournament with Japan. The team has also won multiple AFC Asian Cup titles and several medals at the Asian Games.
Golf
Golf
South Korea is home to over 500 stunning golf courses, including the prestigious Jack Nicklaus Golf Club Korea in Incheon and New Korea Country Club in Goyang-si. When they aren't playing a round of golf at their local course, Korean golf fans are watching their favourite players compete in prestigious tournaments around the globe organised by the Asian Tour, PGA, PGA European Tour and LPGA.
The best betting sites in South Korea offer odds on every major golf tournament. Popular golf betting markets include outright winner, leader after the first round, whether there will be a hole-in-one, etc. K.J. Choi, Yang Yong-eun, Park Sung-hyun, Pak Se-ri, and Jaekyeong Lee are just a few of the Korean stars who represent the country at elite level, and you can bet on any of them at our recommended sites.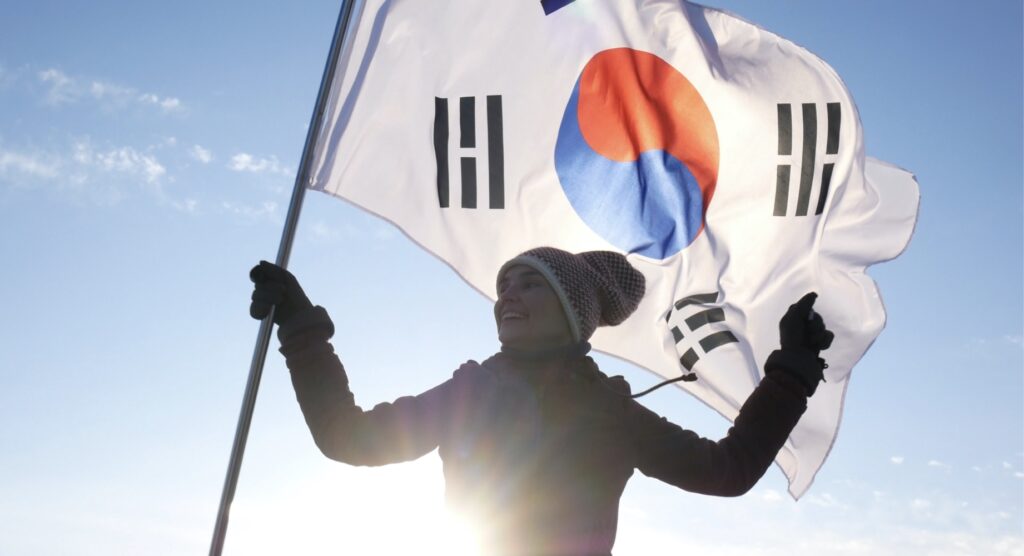 Legal Gambling in South Korea
For many years, the only legal betting in Korea was lottoilbo (lottery), horse racing, boat racing and bicycle racing. In 1991, South Korea joined the United Nations. With focus on tourism, police became less serious about many gambling laws.
In 1997, Korea started Sports Toto (스포츠토토) which now offers betting on the most popular Korean sports in fixed odds and running odds formats.
Casinos Given Green Light
Casinos became legal in South Korea in 2000. Today, there are eight casinos in Cheju-do (Jeju-do) Island, three in Seoul, three in Kyongju, two in Incheon and two in Busan. Also, Jeongseongun, Pusan, Pyeong Chang gun, and Sokch'o City each have one casino.
The games found in Korean casinos include slots, video poker, roulette, blackjack, baccarat, daisai (tai sai), 7 Luck 21, 3-card poker, Caribbean stud poker, big wheel, Texas Hold'em poker and casino war.
Push to Relax Gambling Laws
In 2011, there was a big push to relax gambling laws and to make gambling more accessible Koreans. This included the minister for culture, tourism and sports, Mr. Jung Byung-Guk saying he would push for repeal of the archaic Korean gambling laws, to allow all Korean citizens entry into the foreigner only casinos in the country.
The following year, PokerStars ran a high stakes poker tournament in South Korea. This tournament (APPT Seoul) had 268 players pay a KRW 3,000,000 entry fee. In the end, Andrew Kim won to collect the first-place prize money of KRW 717,489,000.
Although Korea has not changed its gambling laws in many years, there has still been a lot of changes. The police work hard to stop (and punish anyone involved with) match fixing (cheating) and mafia-run betting operations. To remain safe, we suggest using one of our recommended Korean betting sites.
FAQs
Which is the best betting site in South Korea?
Although you can bet through Sports Toto and Sports Proto, many locals believe the
best Korean betting sites
are those owned by international operators. These sites welcome Koreans with generous bonuses, they offer competitive odds on an array of sports, and there are lots of great sites to choose from.
Can you gamble in Korea?
South Korea is one of a small number of countries in the world that differentiates Korean citizens and foreigners, with tourists welcome at land-based casinos in cities such as Seoul and Kyongju. The only South Korean casino open to locals is Kangwon Land Casino, which opened its doors in 2016.
Do betting sites accept South Korean won?
Unfortunately, very few online betting sites accept the official currency of South Korea. As South Korean Won (KRW) likely won't be an option when you create an account, we recommend selecting euro, as many Korean banks will not send United States dollar (USD) to e-wallets such as NETELLER.
Q.
How can I deposit at betting sites in Korea?
A.
The best Korean betting sites offer a variety of payment methods. As discretion is so important when betting online from South Korea, we recommend e-wallets such as NETELLER and Skrill. You can add funds to your digital wallet and deposit at betting sites simply by entering an email address.