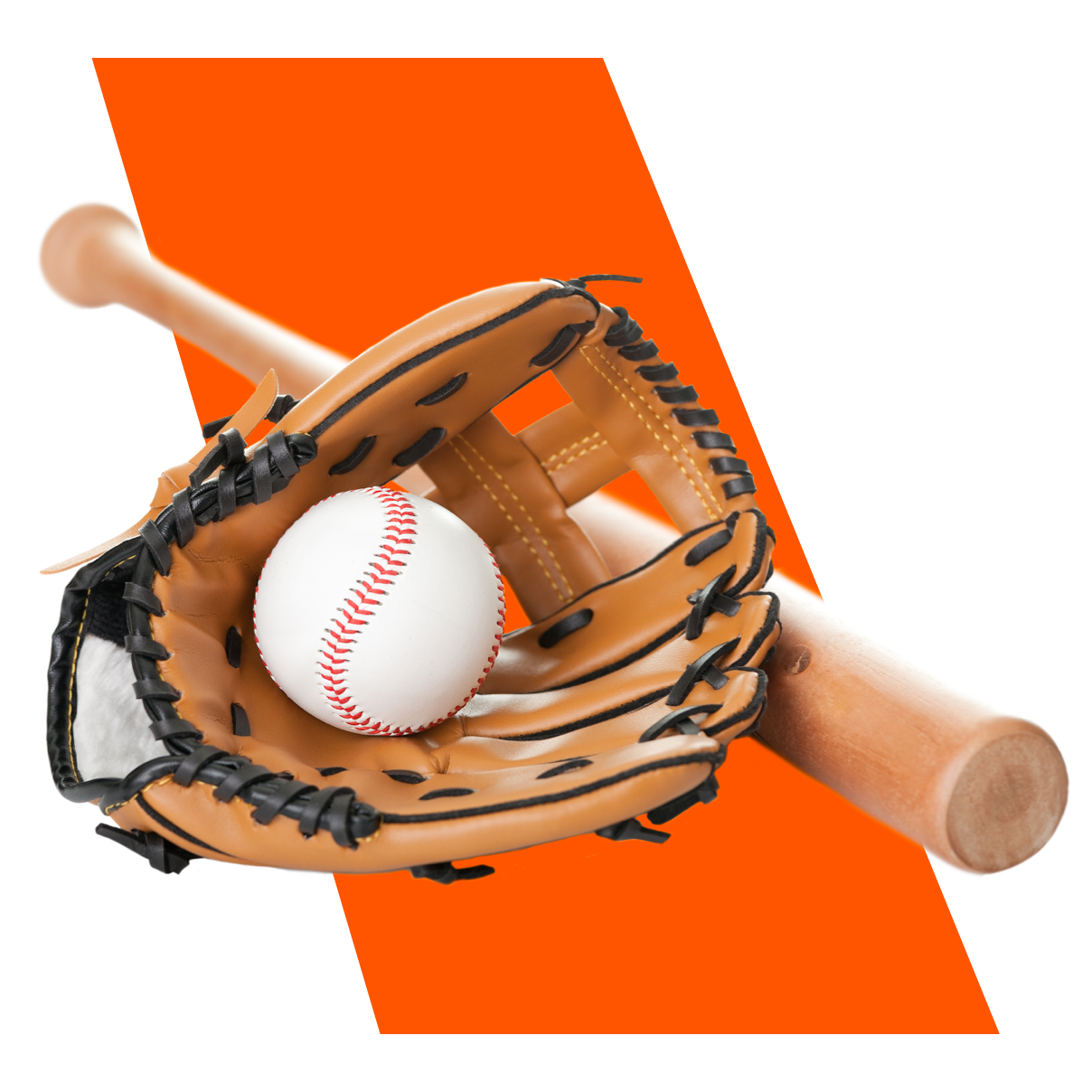 Your Guide to Betting on Baseball in 2023
Unlike most sports, baseball games are played every day, meaning there is never a lull in the season. If you're not familiar with the game or the betting markets, we're here to help. Our baseball betting guide teaches you how to bet on baseball and win.
By betting with us at our recommended sites, you get access to the best baseball odds and promotions.
Top Ranked MLB Betting Websites – December 2023
Baseball Betting in 2023
Baseball betting is a truly unique experience, as the sport is in many ways different from almost any other competition on the planet.
When it comes to MLB betting, each team plays an incredible 162 games each season. What's more, there are no truly dominant teams in baseball, such as the types you might see in other sports. A team that wins 70 per cent of the time is an all-time great side, while the worst teams in MLB history have won at least 25 per cent of their games.
That means you won't find the kinds of outlandish odds that you would in many other sports. Baseball lines are typically fairly close on both sides, at least at the MLB level. For example, a team that is a -200 favourite is likely to be much better than their opposition, but the short-term luck inherent to baseball means that the weaker side always has a chance.
Another way in which baseball differs from other types of sports betting is the fact that the perceived quality of a team can vary significantly between games.
This is due to the fact that each team employs a rotation of starting pitchers – usually five – who take turns on the mound.
A team may have a mediocre offence every night, but when their ace pitcher is starting, they could be as tough to beat as anyone in the league.
Baseball betting is a wonderful opportunity for those who enjoy pouring through statistics when coming up with a strategy for their wagers. Numbers are everywhere in baseball, and many gamblers use them to create their own handicapping formulas – although others rely on much simpler systems to decide who they want to bet on.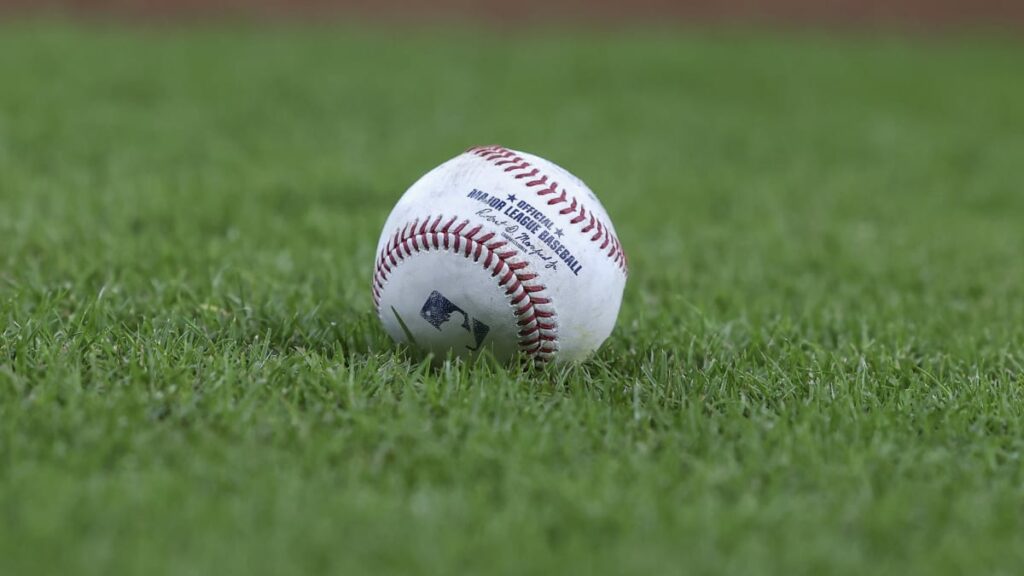 How to Bet on Baseball
Most betting sites offer a number of ways to get into baseball betting, but there is no doubt that a few markets are the most popular. Unlike in many American sports, where spread betting is king, the relatively even nature of most baseball games means that straight moneyline wagers are the most common bets on this sport.
Moneyline Bets
Moneyline Bets
If you're not familiar with the term, a moneyline bet simply means that you are betting on which team will win the game outright, without any consideration for the final score. In MLB betting, a common moneyline offering might look like this:
Boston Red Sox -170
New York Yankees +160
We've used American odds, as they are the ones most commonly utilised when it comes to baseball betting. In the example here, the Red Sox are the favourite, with a bettor needing to wager $170 to win $100. Meanwhile, betting $100 on the Yankees will return a profit of $160 should they win the game.
Barring a cancellation for weather, there's no need to worry about draws in baseball, so every bet typically resolves with a winner and a loser. This is a deceptively simple wagering system, with the key being to properly analyse each side's chances of winning rather than attempt to find a "sure thing" – something that rarely, if ever, exists in baseball betting.
We've used American odds, as they are the ones most commonly utilised when it comes to baseball betting. In the example here, the Red Sox are the favourite, with a bettor needing to wager $170 to win $100. Meanwhile, betting $100 on the Yankees will return a profit of $160 should they win the game.
Barring a cancellation for weather, there's no need to worry about draws in baseball, so every bet typically resolves with a winner and a loser. This is a deceptively simple wagering system, with the key being to properly analyse each side's chances of winning rather than attempt to find a "sure thing" – something that rarely, if ever, exists in baseball betting.
Runline Bets
Runline Bets
While straight bets on who will win a baseball game are certainly the most common wager, MLB betting does offer its own version of the point spread. Known as runline betting, this type of market requires the favourite to win by a certain number of runs in order to "cover the spread".
In baseball, this number is typically set at 1.5 runs, meaning the favourite will win only if they win by two or more, while a bet on the underdog will pay out even if they should lose by a single run. Here's an example:
New York Mets -1.5 +110
Philadelphia Phillies +1.5 -130
When considering how to bet on a runline market, make sure you consider not only the spread but also the odds on each side. Since the 1.5 run spread is almost universally used, it isn't always seen as perfectly fair, and bookmakers will adjust the odds on each side accordingly. In the example above, the Mets are favoured to win the game. However, they are a slight underdog once the spread is considered, paying out $110 for every $100 you bet should they cover.
Five Inning Lines
Five Inning Lines
Five inning lines are a type of moneyline wager that only considers the action of the first five innings of a nine-inning contest.
The only thing that matters for these bets is the score once the fifth inning concludes. Whichever side is ahead pays out as the winner, making these similar to halftime bets in football, basketball, or NFL betting.
Keep in mind that because a game might be tied after five innings, it is possible to push these bets.
Totals Bets
Totals Bets
Also known as an over/under, a totals bet is a wager on the number of combined runs that will be scored by both teams in a single game. Typically, this total might be set anywhere between six and eight runs, based on the quality of the pitchers and the batting lineups involved in the game.
For example, should a total bet set at 7.5 runs, the over bet will win if the teams combine for at least eight runs, while under wagers will pay out should the teams combine to score seven runs or less.
Baseball Futures
Baseball Futures
Futures wagers are a very popular part of baseball betting. Many fans and gamblers like to take a flyer on a team winning their division, league, or the World Series well in advance. Odds on these bets can vary tremendously throughout the season, as the fortunes of various teams change.
These bets only resolve when the market is completed. In other words, while you can bet on who will win the World Series during spring training in March, it will not resolve until a team wins the championship in October.
Proposition Bets
Proposition Bets
Often called prop bets, these wagers aren't as common as they are in American football, but they are still popular among bettors looking for alternatives to traditional baseball betting.
For instance, you may be able to bet on the number of home runs a batter will hit during the season, the number of wins a pitcher will accumulate, or which of two players will finish with a higher batting average.
Features of Top MLB Betting Sites
We only recommend the most secure betting sites that are licensed by national authorities like the UK Gambling Commission (UKGC). Scam operators are filtered out to ensure quality and reliability.
Best Value MLB Betting Lines
Betting on baseball is great fun but ultimately you want to get as much value for your money as possible. We understand this as bettors ourselves. There's nothing worse than placing a bet then a friend telling you they got better odds a week later. That's why when our team researched the best MLB betting sites, consistently great odds were high on our list. We only recommend sites that offer you excellent value.
They say the best things in life are free and when it comes to our recommended MLB betting sites, they're probably right. We've found the sites with huge offers but also excellent terms and conditions.
Often when you see an eye-catching betting bonus online, you look at the t's and c's and realise it's not worth your time. That's why our list of MLB betting sites has not only great amounts on offer but also conditions that are attractive too.
Reputation and Customer Support
When you look at our list of the best MLB betting sites, you will probably recognise a few of the names. These established companies have years of experience, millions of happy customers and great reputations because of that.
We only recommend MLB betting sites that are licensed, reputable and have an excellent track record of customer service. This means you can be at ease and get on with what you enjoy – betting on baseball.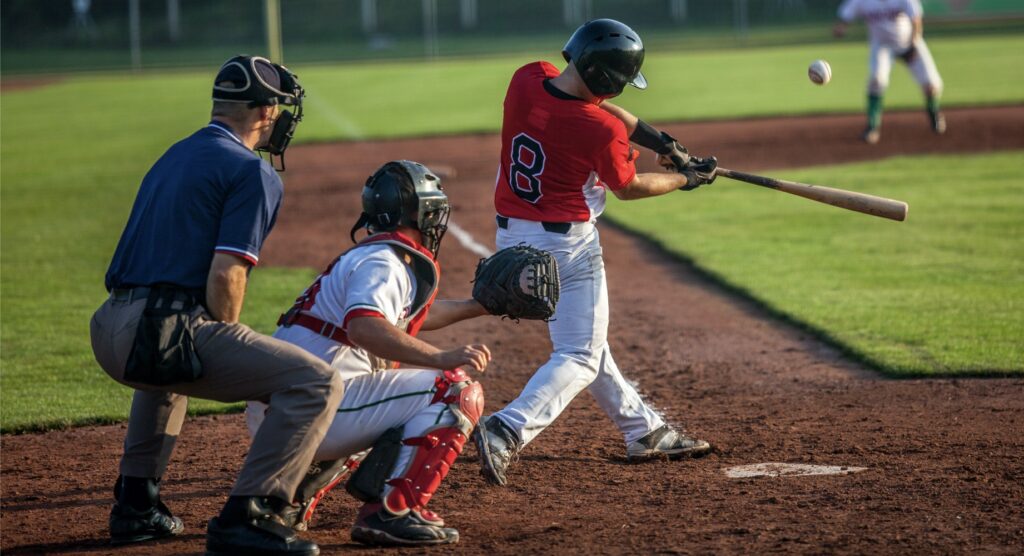 Understanding and Finding the Best Baseball Betting Odds
While finding the best odds is critical to winning in any sport, it is particularly crucial in baseball betting, where pretty much everyone agrees that scouting the odds is the key to finding the best bets. While the odds will often be similar at different betting sites, taking advantage of tiny differences can add up in a season where gamblers can reasonably wager on hundreds or even thousands of games.
Most bettors say that dime bets are the gold standard when it comes to MLB betting. This is a reference to the difference between the payouts for each team when expressed in American odds. If the difference is only ten points, this is considered a dime line. The following example would fit the description of a dime line:
Los Angeles Dodgers -150
San Francisco Giants +140
Some betting sites pride themselves on their dime lines, while others offer them on special occasions or as promotional opportunities. Many bookmakers instead set 20-cent lines, which are more profitable for betting sites. For instance, that same game above might appear as follows for a 20-cent line:
Los Angeles Dodgers -155
San Francisco Giants +135
Bettors will now stand to win slightly less on either side – a subtle but important difference, especially if you plan to do a lot of baseball gambling. While both standards are common throughout the industry, there's no reason to avoid dime lines, as they consistently offer punters the best chance to win in the long run.
If you plan to bet on MLB games on a regular basis, we recommend seeking out dime lines whenever possible. Keep in mind that in some games where one team is heavily favoured, there may be larger spreads between the two sides, even if a betting site normally offers 10-cent lines.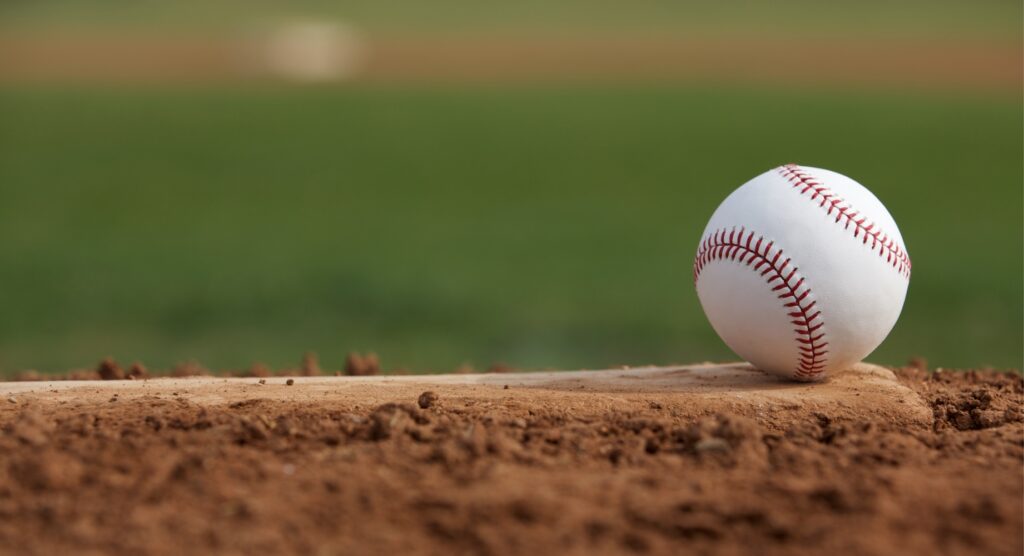 Strategies for Betting on Baseball
For gamblers who want to know how to bet on baseball and win, there's one basic answer: learn as much as you can about the teams involved. Sure, you could say that about any sport, but in baseball, there is a limitless amount of data available on every team, player, and ballpark that could influence your bets.
Of course, this also means that it's easy to overload yourself with statistics, leading to paralysis by analysis. But at a minimum, it's important to get familiar with a few key indicators before you start betting on MLB games.
One of the most confounding factors for those new to baseball betting is the role of pitchers. This position can have an oversized impact on the result of a game, as great pitchers can shut down even the most imposing lineups when they are at their best.
The most basic indicator of a pitcher's effectiveness is ERA (or Earned Run Average), which tells how many runs a pitcher allows on average over nine innings of work.
One of the critical things to understand, however, is that raw stats aren't always enough to get a true idea of how a pitcher will interact with the opposing team. Lefty/righty splits are crucial, as left-handed batters will naturally hit better against right-handed pitchers, and vice versa. That means that a dominant southpaw on the mound may not do as well against a team that has an unusual number of left-handed batters.
When considering totals, it's also important to consider ballpark factors. Unlike in many sports where arenas are identical (or almost), baseball stadiums vary in terms of their size and the amount of foul territory between the field and the stands. This implies that some stadiums allow more runs than others.
On a deeper level, the specific dimensions in a field might favour left-handed or right-handed batters, or certain types of pitchers – all things worth considering for serious MLB betting.
Even the weather can impact scoring: if it's blowing in from the outfield, it will be much more difficult for hitters to hit home runs.
While many gamblers rely on these and other MLB betting tips to find the best bets available, others have systems they make use of to suggest which teams they should gamble on. Given the unpredictable nature of baseball, underdog systems are popular, with punters looking to cash in on the better odds available on weaker teams.
A typical underdog system will bet on teams listed at +150 or below, with the thought that these games are virtual toss-ups. Such systems often prefer games between teams in the same division, but they avoid betting against the best MLB pitchers.
Major Baseball Tournaments
Baseball season consists of several major competitions and tournaments. Baseball betting takes place throughout the regular season, of course, but the most important competitions are the year-end playoff tournaments that determine champions for different leagues and levels of play.
Here's an overview of the most important baseball competitions.
World Series
World Series
The World Series is the most important championship in all of baseball, and it is annually awarded to the winner of the MLB playoffs. A total of ten teams – five each from the National and American leagues – enter the postseason, with one coming out of each league to contest the World Series in a best-of-seven series. The winner is considered the world champion, even if the competition only includes teams from the United States (and one team from Canada).
College World Series
College World Series
NCAA baseball may not get the attention that college competitions in basketball or American football attract, but it is still popular among punters. NCAA baseball betting odds are available throughout the season, although most of the action centres on the College World Series, held each year in Omaha, Nebraska. The best college teams in the United States compete for the right to get to this stage, with the final two playing a best-of-three series to determine the championship.
Japan Series
Japan Series
Outside of the United States, the highest level of competitive baseball is Nippon Professional Baseball (NPB) in Japan. While NPB teams do not have the depth of talent seen in MLB sides, many star players in Japan are at the same level as their MLB equivalents and some of the top performers have made the transition from Japan to the United States during their careers. The Japan Series is the best-of-seven championship held annually between the winning teams of the two major leagues in Japan: the Central League and the Pacific League.
World Baseball Classic
World Baseball Classic
International play is not as prestigious in baseball as it is in football, but this form of play has been making strides in recent years. The most important competition is the World Baseball Classic, which is held every four years and sees many of the world's best players compete on behalf of their countries. In its first four incarnations, Japan won twice, while the Dominican Republic and the United States each captured one title. Other highly competitive nations include Cuba, South Korea, the Netherlands, and Puerto Rico.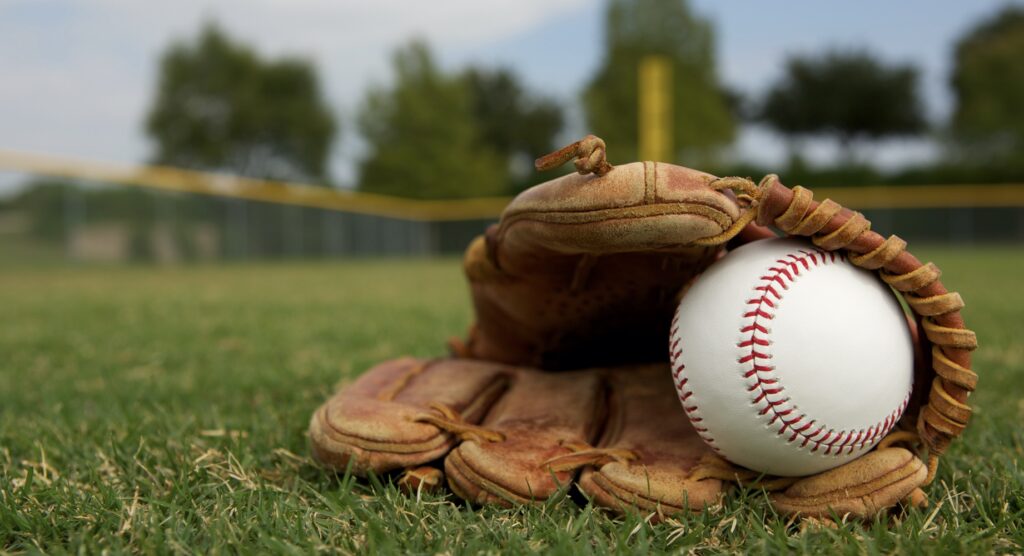 History of MLB Online Betting
The history of the MLB stretches back to the 19th century. Wagering on baseball then was a far cry from the world of MLB online betting we're used to today. The first baseball league in North America was the National League that was founded in 1876, making it the oldest professional sports league in the world.
25 years after the formation of the National League, the American League was founded. The 2 leagues begun their association 1903, but it wasn't until 2000 that Major League Baseball was officially started.
The league has 30 teams. 29 of them in the US and 1 in Canada. The sport of baseball is known as 'America's pastime' and thanks to the formation of the league in 2000, MLB betting online is now a hobby for many people around the world.
The most successful team in the history of professional baseball is the New York Yankees. The Yankees have won the World Series a record 27 times, their last championship coming in 2009. Baseball's most famous, and consensus greatest player of all time is Babe Ruth. Other superstars of the sport include Micky Mantle, Joe DiMaggio and more recently Greg Maddux and Derek Jeter.
Bet on the Latest Baseball Games
Now that you're an expert on baseball betting, it's time to join our-top rated betting site and bet on the latest games.
Frequently Asked Questions
Can I get a bonus for betting on baseball?
Yes, many baseball betting sites offer bonuses for new players. Check out our recommended bookmakers, who offer a variety of first deposit bonuses and free bets for you to choose from.
Can I use PayPal for MLB betting?
The answer to this question depends on where you are located. For instance, UK users playing at sites regulated by the Gambling Commission will often have PayPal available as a deposit and withdrawal source. However, PayPal does not allow its services to be used for gambling purposes in areas where online wagering is not expressly legal.
Is baseball betting legal?
In most countries, betting on baseball is 100% legal, although local laws and regulations do vary. Even in areas where sports betting may be prohibited, these laws are almost always enforced against groups and individuals taking wagers, not those making individual bets.
Q.
How does runline betting work in baseball?
A.
Runline betting is similar to point spread betting in sports like basketball and American football. One team (the favourite) is given a handicap of 1.5 runs, meaning that side must win the game by at least two runs in order for bets on that side to be paid out. Meanwhile, bettors who backed the underdog can win even if their team loses by a single run.
Q.
What is a dime line in baseball betting?
A.
A dime line is one that features a spread of only 10 cents between either side of the action when expressed in American odds. In other words, if the favourite is listed at -150, a dime line would put the underdog at +140. Dime lines are often considered the standard by which odds are measured in baseball betting.