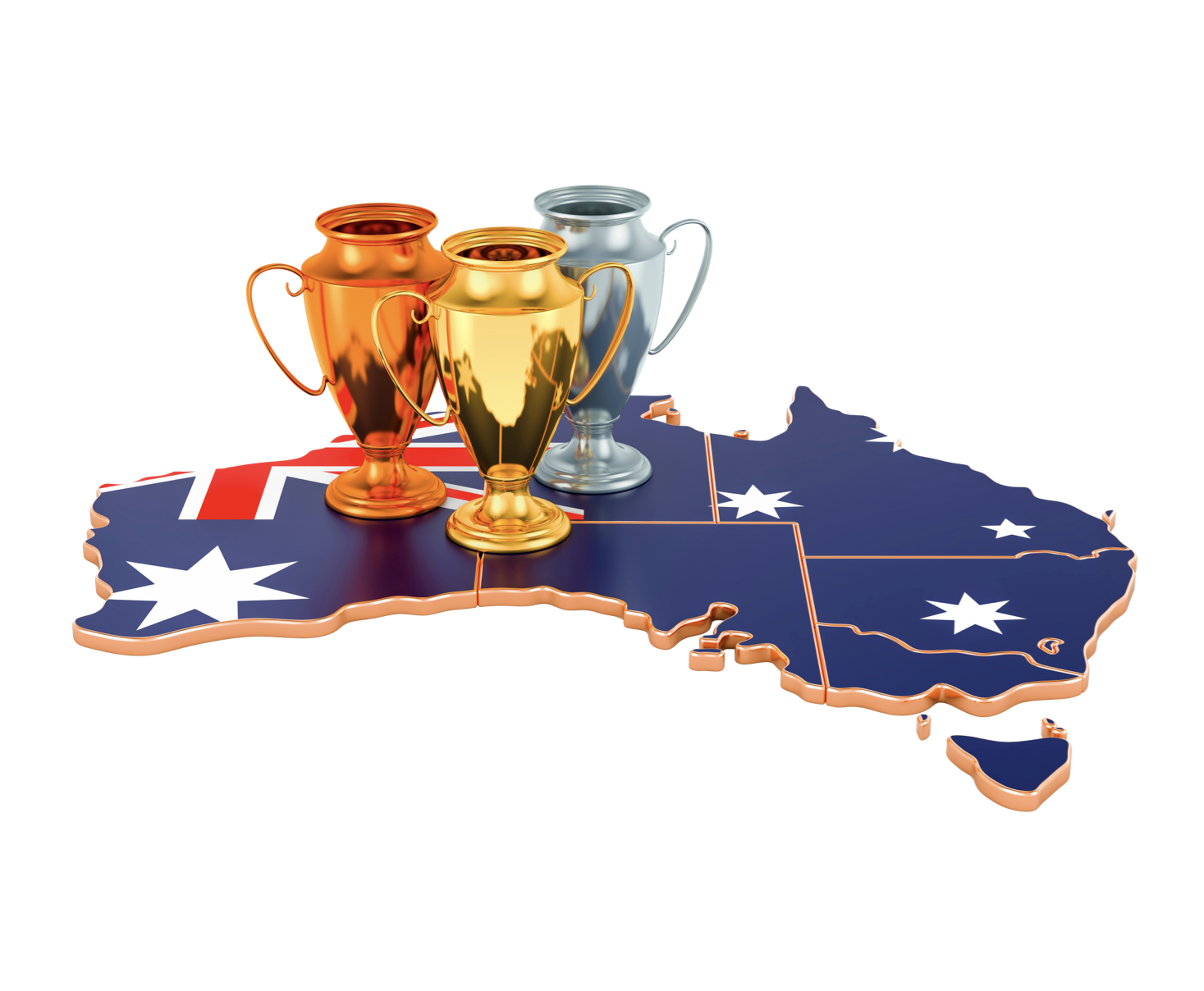 Best Australian Betting Sites 2023
Welcome to our expert guide to the best Australian betting sites on the market today. Here, you'll find our recommendations for the top betting sites in Australia.
We also have all the information you need to start betting with Australian bookies, from how to place your bets to how to deposit funds at the top Australian betting sites. Basically, we cover everything you need to know about sports betting in Australia.
Best Betting Sites in Australia – September 2023
Australian Betting Sites With the Best Odds
Our team of industry experts has researched all of the top Australian betting sites to recommend only the ones that offer the best odds to players. Australian bookies vary greatly on the odds they offer, and it's important to get the best possible payouts each time you make a winning bet.
The best betting sites in Australia allow you to wager on just about any sport you want, from cricket and the AFL to soccer or basketball. But no matter what sport you are betting on, you should always be on the lookout for the best odds possible.
Over time, these seemingly small differences can add up to a lot of money lost.
One of the best ways to get the best odds every time you place a bet is to open up accounts at multiple betting sites in Australia. Since every site offers different lines on each contest, you may want to always check two or three to ensure you are getting the best odds possible.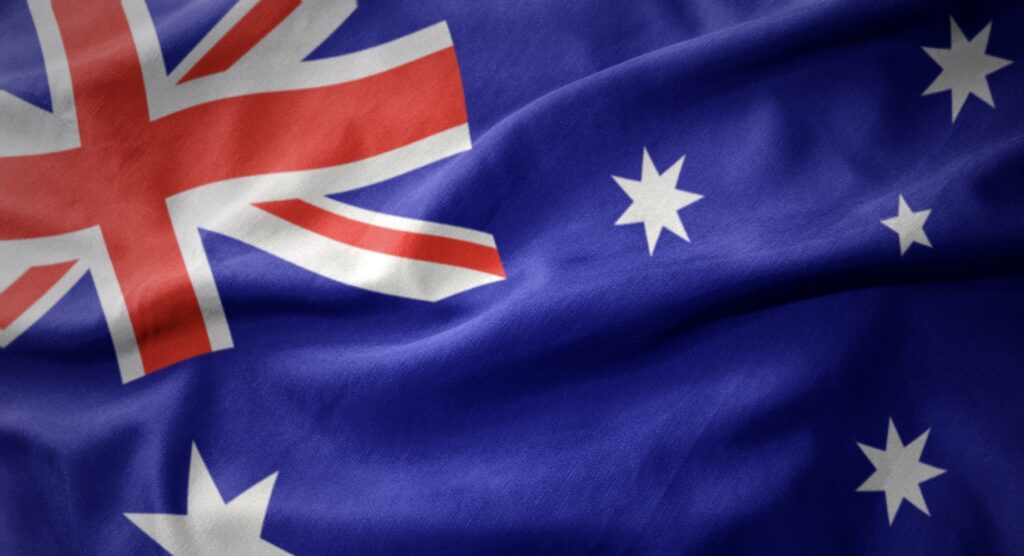 Can I Get Free Bets in Australia?
In 2018, the Australian federal government updated its policies to ban the practice of allowing bookmakers to offer free bets, matching bonuses, or other promotions to attract players. That ban went into effect in 2019, and licensed Australian betting sites have complied with those laws, meaning you can't get free bets from those sites.
The ban was put into place because some felt that these incentives encouraged problem gambling. If there's one positive to this change for gamblers, it means that betting sites in Australia tend to spend less on promotions and can offer even better odds as a result!
The Best Betting Apps Australia
Today, mobile betting is a huge part of sports betting in Australia. The best Australian betting sites have state of the art apps that make it easier and more convenient than ever to place your bets. Having a great app that's easy to use is one of the main ways we choose which bookmakers appear on our list of recommended Australian bookmakers.
Mobile apps are a must for any serious sports bettor. With an app, the bookmaker is always at your fingertips, allowing you to instantly make wagers from your mobile in a matter of seconds. Rather than having to travel to an Australian bookie or sit at your computer, you can pick from thousands of sporting events to bet on from around the world, no matter when or where the mood strikes you.
The Best Horse Racing Betting Sites
Horse racing is one of the most popular sports in the world for bettors, and the top Aussie sports betting sites all offer odds on the major races in Australia and beyond. Whether you want to enjoy Melbourne Cup betting online or try your hand at America's famous Triple Crown races, you can find great odds on a wide range of horse racing markets at our recommended Australian betting sites.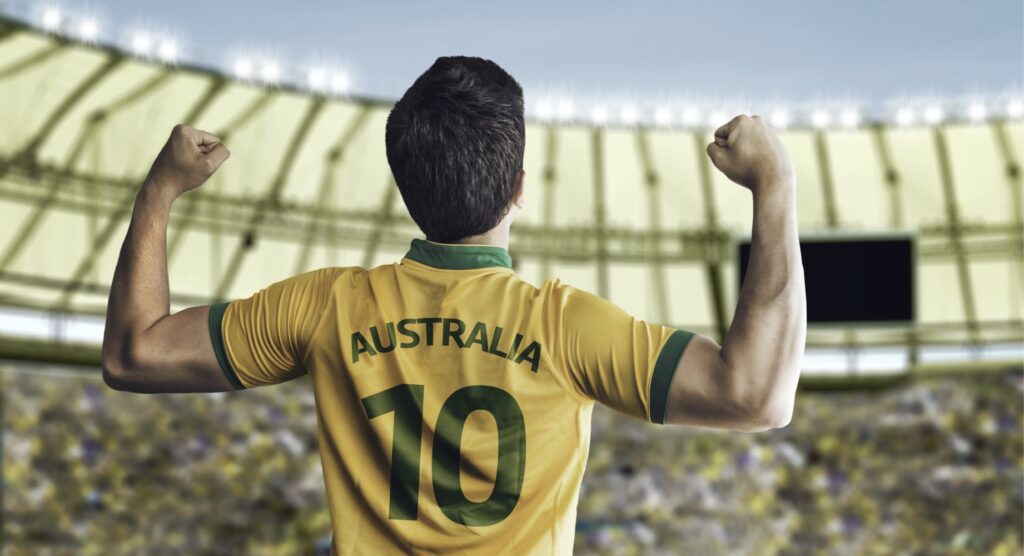 The Best AFL Betting Sites
If you love Australian rules football, then you'll be happy to know that AFL betting is offered at all of our top-rated betting sites in Australia. AFL betting odds are posted each and every week of the season, from the opening games in March to the AFL Grand Final in September.
Whether you want to bet on a single match or predict who will win the Grand Final, our recommended Australian sports betting sites will give you that opportunity. Not only is there a huge range of markets on every team and every match, but you'll get favourable odds and payouts by sticking with our top sites.
Australian Bookies With Excellent Support and User Experience
Ideally, you won't want to spend a lot of time talking to customer support when you're at an online betting site. But when you have a question or run into a technical issue, great customer support can make all the difference in the world.
That's while our recommended Australian betting sites feature helpful and knowledgeable customer service teams that will be ready to help you anytime you need them. Our recommended Aussie bookmakers also have intuitive, easy to navigate websites and apps to provide you with the best user experience possible.
What to Look Out for at Australia Betting Sites
The single most important thing we look for when recommending Australian betting sites is making sure that each bookmaker is trustworthy, reliable, and safe. All online bookmakers in Australia must be licensed in order to offer betting in the country.
By sticking with our recommendations, you can be sure that you are playing with bookmakers that are licensed and regulated to operate in the country. This means that these sites have strong oversight, ensuring they treat players fairly and that you have regulators you can speak to if a dispute arises.
Playing at sites that aren't on our recommended Australian bookmakers list can be dangerous, especially if those bookies are not licensed, as we cannot guarantee that those sites are safe or trustworthy.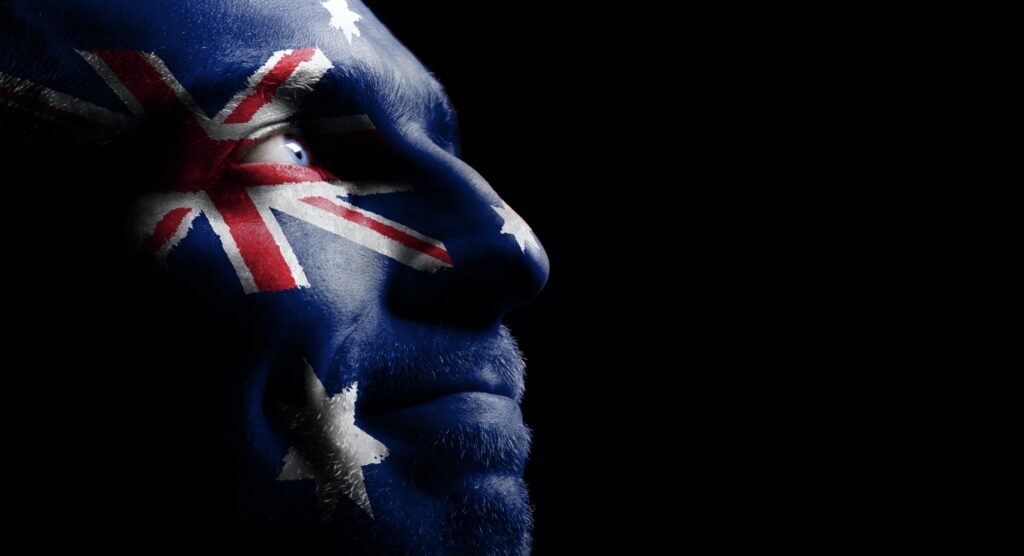 How to Place a Bet
If you've never played at an Australian betting site before, placing your first bet can seem a little intimidating. Luckily, the process is actually quite simple once you get used to it. Here's a step-by-step breakdown of how to place a bet at Australian sports betting sites!
Step 1
Open Your Account
First, you'll need to have an account at one of our recommended betting sites in Australia. Choose one of our top bookies and click through our links to be taken to their site. From there, you can register by providing some basic information about yourself. You'll also need to pick a username and password to use at that bookmaker.
Step 2
Make Your First Deposit
Before you can place a bet, you'll need to put some money into your account. You can do so by visiting the cashier section of the betting site. From there, you can choose from a variety of deposit methods. Pick one that works for you, provide the necessary information, and let the site know how much you want to deposit. In a matter of moments, you should see the money appear in your account.
For more information on how to move money in and out of Australian betting sites, check out our section on deposits and withdrawals below.
Step 3
Find Your Market
Now that you have money in your account, you can choose a game, match, or competition to bet on! The best betting sites in Australia offer betting on just about any major sporting event around the world. Most sites organize their markets by sport, then by league, competition, or tournament.
You can browse the site until you find exactly the market you'd like to place a wager on. There, you'll see the odds on all possible teams, players, or outcomes in that market. Click on the option you want to back, and it will be added to your bet slip.
Step 4
Lock in Your Bet
Now that you've chosen your bet, it's time to finalise your wager. First, you'll need to choose how much you would like to stake on your bet. When you put in that amount, the best Australian betting sites will immediately show you how much you stand to win. If you are happy with the wager, click the bet button to lock in your action!
In moments, you should have confirmation that your bet was accepted. In rare cases, you may have placed a wager just as the odds were changing. If this happens, the betting site will ask you if you are okay with the new payouts, and you'll need to submit your request again before the bet will be finalised.
Deposits and Withdrawals
Thanks to the fact that betting sites in Australia are legal and regulated, it's easy and fast to make deposits and withdrawals. You can use a wide variety of different banking methods to get money in and out of your account, depending on what resources are available to you.
In order to make a deposit, you'll want to go to the cashier section of your chosen Australian online betting site. There, you will see a list of available banking methods. Choose the one that you would like to use.
You'll then be prompted to input the relevant information: for instance, for a credit card deposit, you will have to share the card number and expiration date. Choose the amount you wish to transfer, then click the deposit button. In a matter of seconds, you should get a confirmation that the funds have been transferred into your account.
Withdrawals work in much the same way. When you are ready to cash out, head to the cashier section and pick from the available banking options. Once again, you'll need to share any necessary information to process the transaction, and let the site know how much you would like to cash out.
Once you've done so, you can submit your request. Unlike with deposits, withdrawals typically take time to process, which can vary depending on the site and the method used.
Bank transfers are also quite popular, as they allow you to quickly move money from your checking account to a betting site. This is an especially good option if you plan to make a large deposit. E-wallets are great as well, with internationally known companies like PayPal, Neteller, and Skrill all accepted at most of our recommended top Australian betting sites.
Australian payment processor POLi is also a popular way to make instant transfers from most major banks. Finally, some sites accept various prepaid voucher programs, which can be perfect for users who don't have (or want to use) a credit card or bank account with which to make deposits.
Withdrawals are handled through many of the same options. Some, like POLi and credit cards, can only be used for depositing. However, bank transfers and e-wallet solutions are perfect for taking your winnings from an Australian betting site.
While almost all deposits are processed instantly, withdrawals can take a bit longer to complete. This is because sites have their own verification procedures that they must go through before releasing your funds. This process shouldn't take more than a couple days to complete, but can vary by site, and tends to be longer for your first withdrawal with any given bookmaker.
After that processing time is completed, your funds will be released. For some withdrawal methods, like e-wallets, the transfer will likely happen instantly at this point. If you've chosen a bank transfer, you will have to wait a few more business days before the transaction will clear and the funds will become available in your checking account.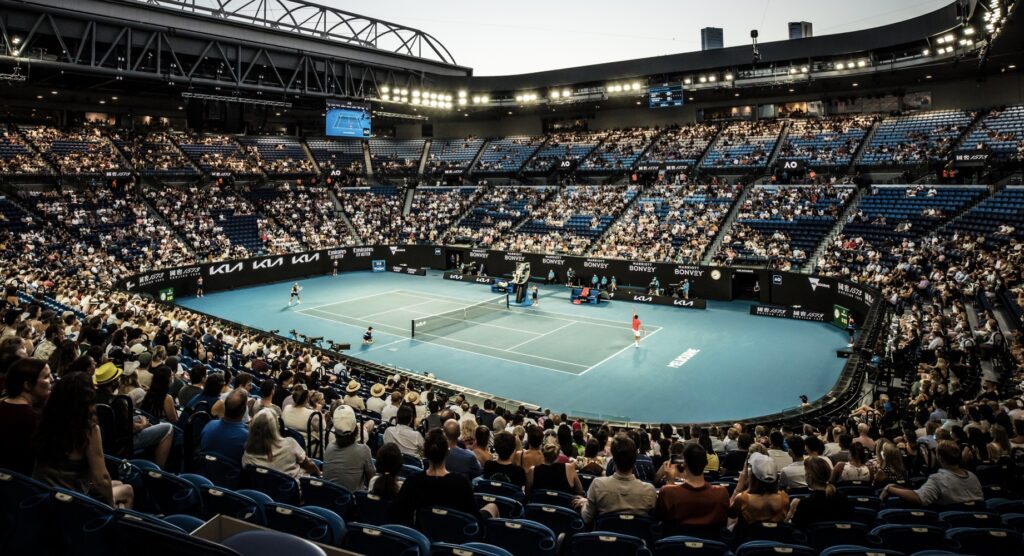 Sports Betting Laws in Australia
Online sports betting is completely legal in Australia under the provisions of the Interactive Gambling Act of 2001. While that law prohibited Australian companies from offering online casino games and poker to players in the country, sports betting and race betting are specifically legal and regulated in Australia.
However, Australian betting sites do face a handful of restrictions when it comes to what they can offer to players. One of the most notable issues is that in-play, live sports betting is not allowed over the internet.
Interestingly, this is not a complete ban, and Aussie bookmakers have found ways around this restriction. In-play betting is allowed over the phone and in person. So while this prevents placing live sports bets through a website or app, you do have the option of calling the bookmaker to place bets at any time using the money in your account.
As mentioned earlier, there are also severe restrictions on the kinds of promotions that can be offered by Australian bookmakers. In 2017, all matching deposits and free bets were banned at licensed Australian betting sites, with that policy officially going into effect during 2019.
Australia Online Bookmakers FAQs
Can you get sign up bonuses at Australian betting sites?
Unfortunately, Australian sports betting laws do now allow for bonuses or free bets to be offered to players in the country. That means you won't see any free bets in Australia, nor do Australian betting sites have bonus promotions available to new players when they sign up.
Is online sports betting legal in Australia?
Online sports betting is completely legal in Australia. Each of our recommended Australian betting sites is fully licensed and regulated in the country, meaning you can safely and confidently place your bets with these bookmakers.