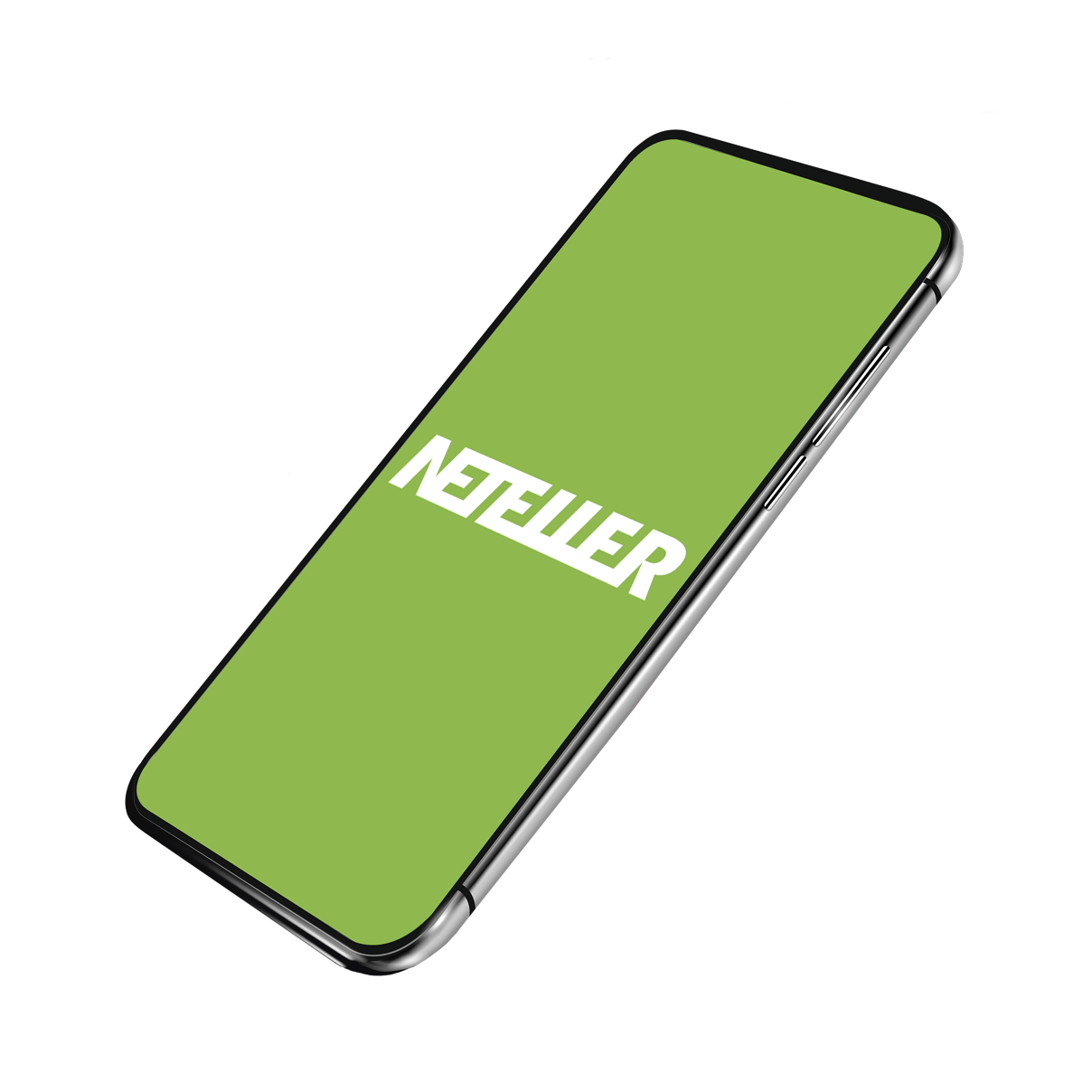 The Best NETELLER Betting Sites for 2023
NETELLER has been one of the leading online payment processors in the world since launching in Canada back in 1999. Speed and security naturally make it one of the most trusted payment methods for gamblers, hence why there are so many NETELLER betting sites to choose from.
This page covers everything you need to know about betting with NETELLER, including how to open a wallet, and the pros and cons of NETELLER betting.
Top Bookmakers That Accept NETELLER
How We Compare Betting Sites That Accept NETELLER
As our loyal visitors know, we have extremely high standards here at SBO.net. Our expert reviewers have been betting on sports for decades, and we know exactly what fellow punters want when it comes to the best Neteller betting sites.
Our sports betting experts consider many factors when reviewing and rating bookmakers that accept NETELLER. This includes everything from the site's reputation and the number of sports covered to how quickly withdrawals are processed. Some of the many other factors we consider include:
Number of Betting Markets
The best NETELLER betting sites don't just cover mainstream ones like football and tennis. To receive our seal of approval, a site should cover every sport under the sun. Whether you're a fan of curling or eSports, you should be able to bet on any sport. In-play/live betting is essential for your overall betting experience, so we also expect a wide range of betting markets to be offered for every event.
Finding the best odds is the fastest way to maximise your sports betting profits. To secure a spot on our list of recommended online bookmakers, a bookie must offer competitive odds across the board. As a customer, there is nothing more frustrating than picking a football team to win at odds of 2.50, only to find you could have locked in odds of 3.50 at another site. Don't leave money on the table.
Betting sites that accept NETELLER must offer excellent customer service to earn a spot on this page. We expect a live customer agent chat facility, 24-hour email support and a telephone number, all in multiple languages. The betting site should also list and answer the most common questions via comprehensive FAQs for customers who prefer to find out information for themselves.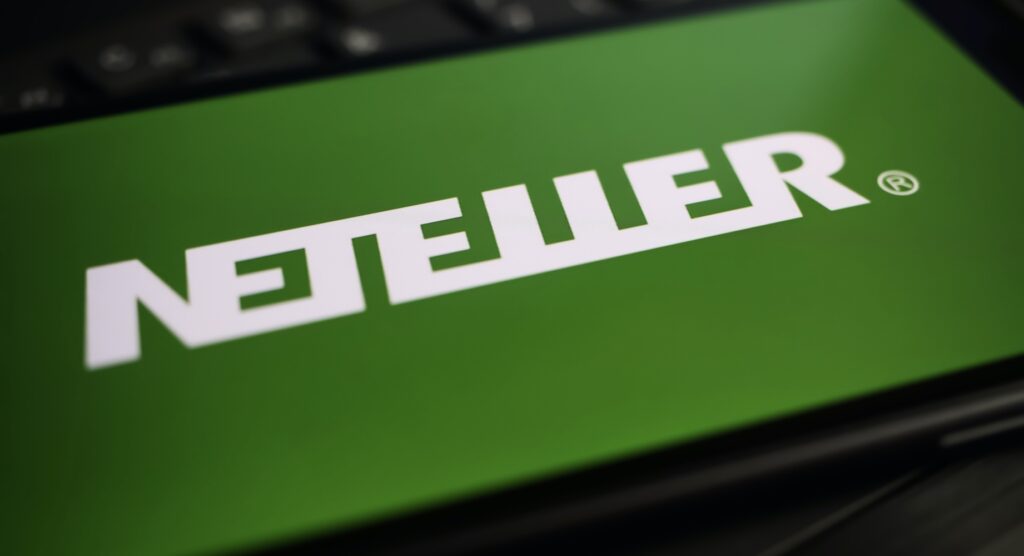 How to Open a NETELLER Account
Opening and funding your NETELLER account is a simple process, and you'll be able to start using it for your NETELLER betting transactions quickly. Just follow our step-by-step guide below.
Step 2
Enter your name, email address and create a password
Step 3
Choose a payment method to fund your NETELLER account
Step 4
Upload documents to verify your identity and raise your limits
How Can I Deposit at Betting Sites With NETELLER?
Depending on your choice of payment method, it may take a day or two for your funds to reach your NETELLER account. Once the funds reach your account, it's time to make your first deposit. Once you get to grips with NETELLER, you'll quickly realise that using the e-wallet is easier than conducting traditional bank transfers.
Simply follow these steps to deposit via NETELLER:
Step 1
Navigate to the cashier or banking section
Step 2
Choose NETELLER as your preferred payment method
Step 3
Enter the amount you wish to deposit
Step 4
You will then be transferred to NETELLER to confirm the transaction
Step 5
With funds in your betting account, it's time to place a bet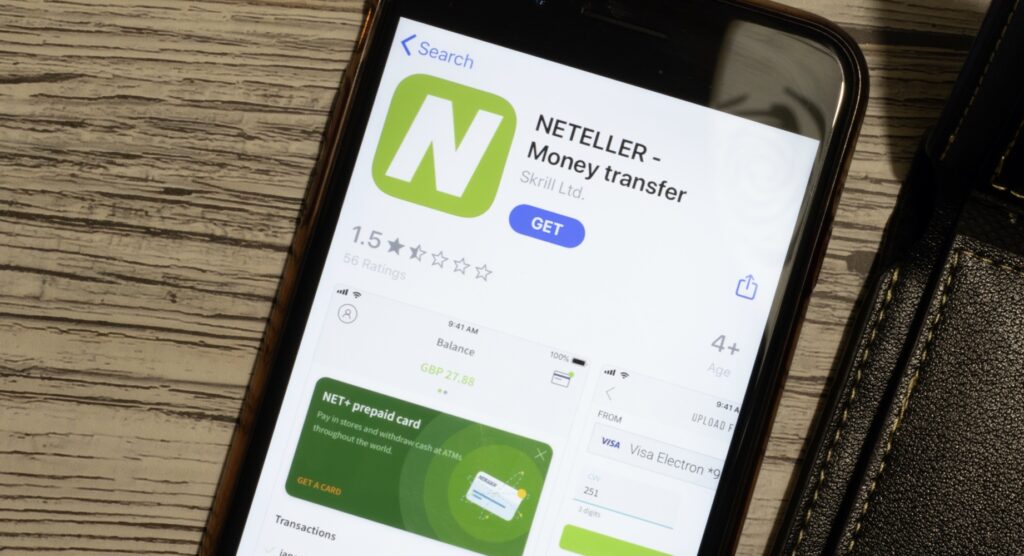 Can I Claim Free Bets Using NETELLER?
Sports betting sites use several promotional tools to keep players satisfied. By choosing to sign up to one of the NETELLER betting sites we recommend on this page, you can claim a generous welcome bonus. Existing players are regularly treated to free bets as a reward for their loyalty.
However, you should be aware that some betting sites do not extend bonuses to customers who use NETELLER to deposit. Deposits via e-wallets like NETELLER are often excluded from such bonuses to discourage rogue players from setting up fraudulent accounts.
Make sure you read the terms and conditions of any offer you wish to claim to check if NETELLER deposits qualify for the bonus.
The Pros of Using NETELLER to Bet
Like any online payment service, there are pros and cons to using NETELLER for betting. However, the site is fast and secure, and has been a favoured way for players to deposit funds and withdraw cash for many years. As you're about to discover, the pros of using NETELLER to bet online far outweigh the cons.
Security
Security
Using an e-wallet such as NETELLER provides an extra level of protection and can provide peace of mind for bettors. Betting sites like that NETELLER is an established and reputable company with a high level of encryption that protects customers against fraud.
This can be reassuring when customers are perhaps using new bookmakers that they are not familiar with and are reluctant to enter their bank account number or card details.
Anonymity/Privacy
Anonymity/Privacy
There are many reasons why bettors want to keep their online transactions private. By using NETELLER, customers can bet safely in the knowledge that receipts from their deposits to betting sites will not show up on their bank statements.
Furthermore, some countries have blocked payments to online bookmakers, and e-wallets such as NETELLER help to circumvent this issue.
Flow of Funds
Flow of Funds
NETELLER allows funds to be transferred between betting accounts quickly, without them ever needing to be returned to a customer's bank account. For the shrewd bettor who likes to use several different accounts to obtain the best odds, NETELLER makes things much easier.
Withdrawal times for money being moved from betting accounts to NETELLER typically ranges from 1-24 hours, which is much faster than other payment methods.
Deposit Limits
Deposit Limits
Every NETELLER customer has the same generous transaction limits. However, when you become a regular customer and gain VIP status, you can request for your limits to be raised.
The service deals with these requests on a case-by-case basis, but on the whole, it means you can soon deposit more into your NETELLER betting accounts when you need to do so.
The Cons of Using NETELLER to Bet
Of course, there are also some drawbacks to using NETELLER to bet online.
Fees
Fees
NETELLER does charge fees to customers for uploading funds (certain methods such as bank transfers are free, however). These vary depending on the payment method used. Still, most bookmakers nowadays do not charge when depositing directly with a credit/debit card instead of an e-wallet and therefore bettors need to consider that.
These fees are relatively small, however, and a price worth paying for peace of mind. There are also fees when withdrawing funds out of NETELLER back to a customers' bank account.
Bonuses
Bonuses
Some NETELLER sportsbooks do not include NETELLER customers in bonus offers. The move combats a tiny minority who try to game the system by setting up false accounts. However, you can review the terms and conditions of the NETELLER betting sites we recommend in this guide to check what bonus you can receive.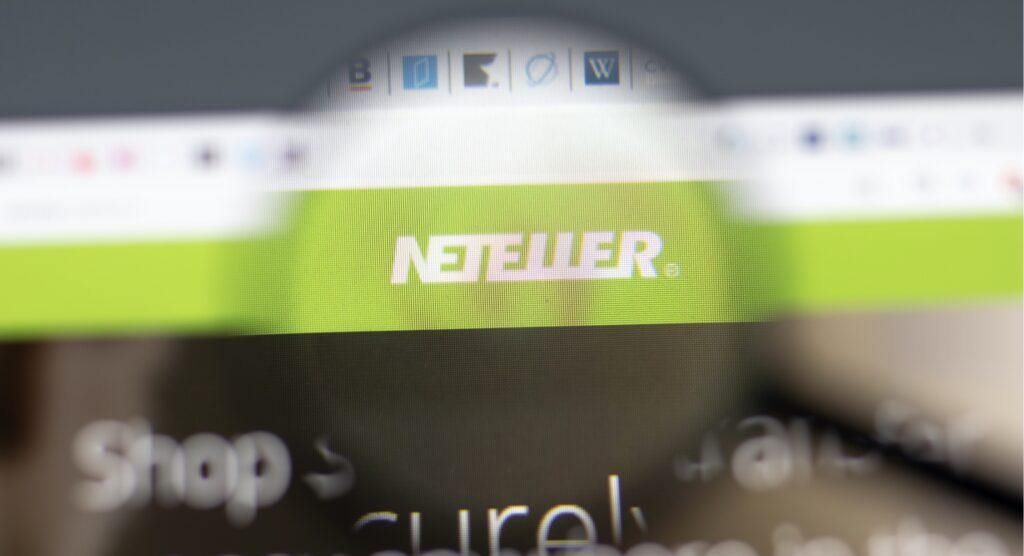 Alternative Payment Methods
Although our team of experts love the way NETELLER makes betting transactions easy, we appreciate that the e-wallet might not appeal to everyone. Thankfully, there are many different payment methods that you can use to fund your betting accounts instead.
Credit Cards
Credit Cards
The vast majority of betting companies accept most major credit cards (such as Visa and Mastercard). They are fast to use, but often come with a fee when you need to deposit or withdraw.
Customers are reminded they are essentially borrowing money to gamble with, so must ensure they have the funds to pay off their credit card payments.
PayPal
PayPal
One of the significant advantages of using PayPal to fund your sports betting activities is that you probably already have a PayPal account for online shopping. If that's the case, you can easily use PayPal in the same way as we have described the NETELLER betting process on this page.
Skrill
Skrill
Although Skrill comes from the same company as NETELLER, it is far more commonly accepted by betting companies. It was initially set up as Moneybookers in 2001 and was geared towards the online gambling market.
History of NETELLER
Online payment providers come and go, but NETELLER has stuck the course since first launching in Canada in 1999. In 2004, NETELLER moved to the Isle of Man, a British Crown dependency, which had become a centre of excellence for the online gambling sector.
In 2015, the e-wallet industry was shaken up when NETELLER's parent company, Optimal Payments, acquired Skrill and created the Paysafe Group, becoming the world's largest independent digital wallet provider.
Although not a bank (it does not lend customers any funds, for example), NETELLER is governed by the Financial Conduct Authority, which guarantees customer accounts are protected at all times.
NETELLER Betting FAQs
What is the best NETELLER betting site?
We have a panel of industry experts who have shortlisted the
best NETELLER betting sites
, saving you hours of research. You can trust the sites we recommend in our guide to betting with NETELLER.
How long does it take when withdrawing using NETELLER?
Withdrawing funds from your betting account using NETELLER is fast. In most cases, it will be less than 24 hours, sometimes only hours, before the cash appears back in your NETELLER account.
Is NETELLER better than Skrill for online betting?
Both NETELLER and Skrill are now owned by the same company, offering comparable levels of service, security and speed. It's usually a matter of customer preference as to which e-wallet is chosen because the results are almost identical.
Is there a NETELLER app I can use?
Yes! The NETELLER app means you can access your funds and move them around while on the move. The app is simple to navigate and offers the highest levels of encryption and security. It's the ideal way to manage funds between your NETELLER betting accounts.