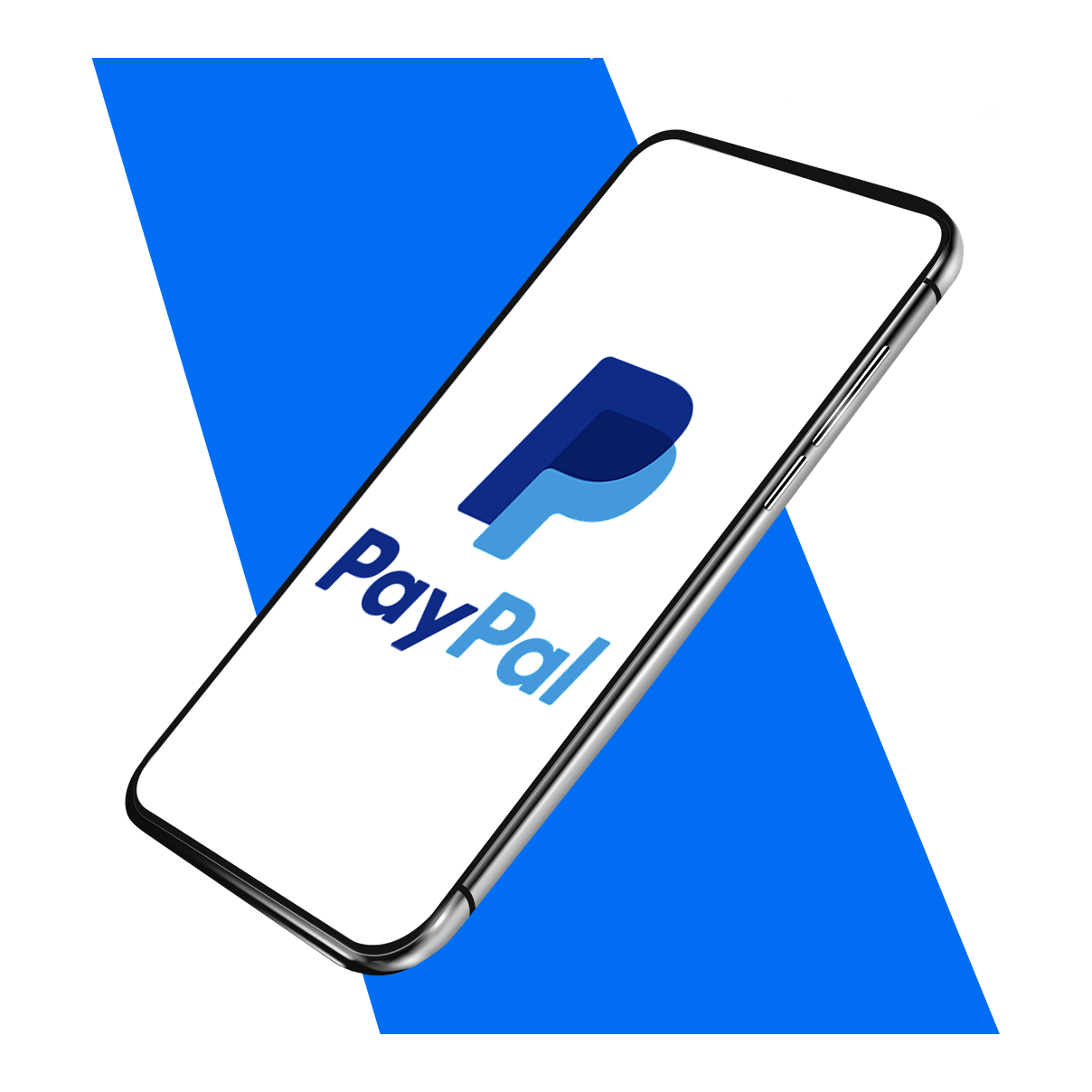 PayPal Betting Sites in the UK
PayPal is one of the world's most popular online payment processors, allowing users to transfer money to each other, make purchases at millions of websites, and storing money. All of these features also make PayPal betting the perfect tool for online gambling, especially in the UK.
Since just about everyone has a PayPal account and knows how to use it, betting with PayPal is a fast, simple, and trusted way to get started with online sports betting.
Best Online Betting Sites That Accept Paypal
How We Compare PayPal Betting Sites
We understand how important it is for you to find the best possible PayPal betting sites, which is why we take the time to review every PayPal bookmaker. To determine which bookies make the grade, we take into consideration a number of different factors.
The result is our recommended PayPal bookmaker listed above. Our criteria includes:
What kinds of bonuses are available for our users? Are there any special bonuses available for betting with PayPal?
How many different sports and competitions does the bookmaker offer? Do they support in-play betting? Do they offer a variety of betting markets and novelty options?
Does the site follow industry-standard procedures to make sure your data and your transactions are protected? Is the bookmaker licensed by a trusted regulator?
Can you contact customer support 24/7? Are they available by live chat and other methods? Is the service team courteous, knowledgeable, and professional?
Is there a dedicated mobile app for Android and iOS users? Is the app fast and easy to access? Does it look good?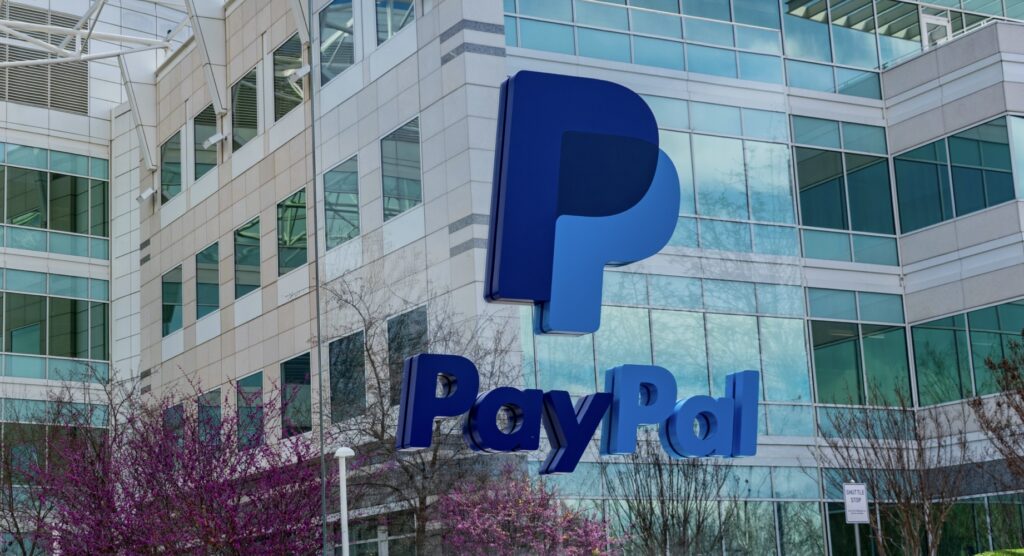 Is It Safe to Use PayPal for UK Betting Sites?
PayPal betting sites are among the safest gambling websites in the world. When you deposit via PayPal, you'll know that your deposit is protected by the same protocols as any other transaction using the service.
That includes the fact that your bank account or credit card information will never be transmitted to the PayPal bookmaker: only your account data is used for each deposit or withdrawal you make.
In addition, the PayPal betting sites we recommend use state of the art encryption and security systems to ensure that any sensitive information is protected at all times. These are the same protocols that are utilised by major financial institutions.
We also stand behind every PayPal betting site that we put on our recommended list. Our team of experts has ensured that you can trust each of the PayPal sports betting sites we recommend to you.
The Advantages of Using PayPal for Online Betting
While there are pros and cons of PayPal betting, overall we think that PayPal betting sites are some of the best options available for people who want to bet online.
Deposit and Withdraw
Deposit and Withdraw
PayPal is a flexible option for bettors, allowing you to both deposit and withdraw funds at a moment's notice. You only have to enter your account details once and then you are able to access your funds instantly.
Reputation
Reputation
As mentioned above, another reason many sports bettors use PayPal is because of the reputation for security the company has. PayPal is trusted by companies and individuals a like and is responsible for securely transferring billions of dollars each year.
Licensing
Licensing
As a company, PayPal only makes itself available in jurisdictions where there is strict gambling licensing. For you, that means that if you can use a PayPal bookmaker, you know that they have a licence. That guarantees the site you are playing at has followed strict protocol that includes site security, data protection and fairness.
Flexibility
Flexibility
PayPal also provides flexibility, which is something all online bettors appreciate. You may have found better odds at an alternative site or need to move your cash from one card to another. If you use PayPal, that is easy to do.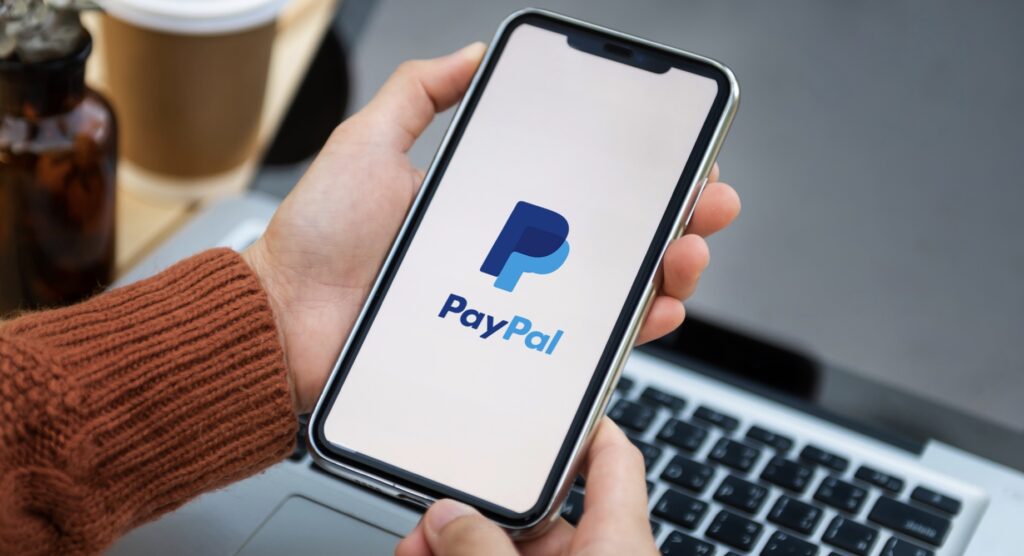 How to Use PayPal for Online Sports Betting
Before you get started, it's important to understand how to use PayPal for gambling. First, you'll need to sign up for an account at one of our recommended PayPal betting websites.
Visit the bookmaker's website and sign up for a free account. This can usually be done in a matter of moments. Just provide some basic information about yourself and choose your login details, and you'll be good to go.
Creating a PayPal account
Creating a PayPal account
Joining PayPal is simple and quick. It can be done in a matter of minutes. All you have to do is head to the PayPal website, create an account, add some details such as your name and email, link to a credit or debit card then verify your email. After you've completed these simple steps, you're ready to deposit.
Deposit with PayPal
Deposit with PayPal
Before you can start betting with PayPal, you'll need to make a deposit. To do so, first find the cashier section on the betting site. There, you will see a list of deposit options, including PayPal.
Once you choose PayPal, you'll need to specify how much you want to deposit. At that point, you'll then be taken to your PayPal account, where you'll need to log in and verify the details of your transaction. Once you've done so, your funds should be transmitted to your betting account in a matter of moments, allowing you to bet with PayPal.
PayPal Withdrawals
PayPal Withdrawals
One of the best parts about online betting with PayPal is the fact that you can also withdraw funds through this method. Once you're ready to cash out your winnings, you can choose PayPal from the list of withdrawal options available. Let the bookmaker know how much you wish to remove from your account and provide your PayPal account data, then submit your request.
Be aware that the first time you withdraw winnings from a PayPal betting website, you'll may need to complete some "know your customer" steps before your cash out will be processed. This may mean that you will have to provide some specific information to the bookmaker, including one or more of the following:
Birth Certificate
Bank Statement
Payslip
Photo Identification
Utility Bill
Don't worry – this is a normal part of the withdrawal process at licensed PayPal betting sites. It is there to protect you as a player. Imagine how difficult it would be for a fraudster to withdraw your winnings if they were asked to provide that information.
PayPal Fees
PayPal Fees
Many of our users also wonder about PayPal deposit fees. Generally speaking, most bookmakers will cover these fees on deposits. However, it is possible that you will have to pay a fee imposed by PayPal itself if you choose to withdraw using this method.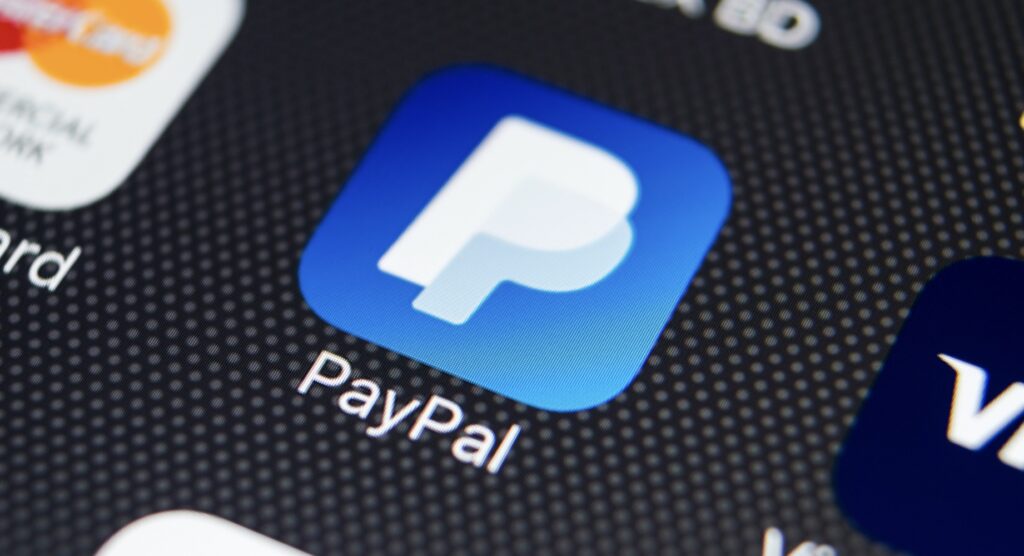 In all of the listed countries, online sports betting is well regulated by national law, and in many cases has been established for many years.
PayPal may be branching out into new countries soon, depending on legislation. If you are interested in using a PayPal betting site in a country that's not on this list, it's worth checking with them directly.
Alternatives to Online Betting With PayPal
Sports betting sites are booming because there are so many great sports to bet on. Also, thanks to online betting there are more odds, markets and opportunities to bet than ever before.
But which are the best sports to bet on? It's really down to personal choice. What you enjoy and what you have knowledge of. Here are some of the most popular:
Debit/Credit Card
Debit/Credit Card
Still one of the most popular ways to fund betting accounts. Debit and credit cards are accepted by nearly all online betting sites, especially major ones.
Skrill
Skrill
Skrill is another e-wallet that is popular amongst online sports bettors. Like all e-wallets, Skrill provides users with convenience and security which is particularly important when betting online.
Neteller
Neteller
Along with PayPal and Skrill, Neteller is a commonly used e-wallet. Many sports bettors use Neteller to fund their accounts because it makes it easy to move money to and from different accounts.
Cryptocurrency
Cryptocurrency
Cryptocurrencies are becoming increasingly more common as payment methods, and online betting is no exception. The biggest cryptocurrencies and most like to be found at online betting sites are Bitcoin, Ethereum and Ripple.
PayPal Betting Bonuses
PayPal betting sites are always excited to get new punters. As part of their efforts to attract new members, they offer bonuses for new players that make it even easier to come away a winner.
By taking advantage of these promotions, smart bettors can increase their profits and get more value for every PayPal deposit. We help you find the biggest and most valuable bonuses so that you can get the most value out of the PayPal betting sites that you choose to play on.
These bonus offers can come in many different forms. One of the most common promotional formats is a straight matching bonus. In this promotion, you'll be given additional funds to use based on the amount you deposit. For instance, a 100% matching bonus would mean that if you deposited £500, you would receive £500 in bonus money to use on the site.
Frequently Asked Questions
Can I withdraw funds to my PayPal account?
One of the biggest advantages of betting with PayPal is the fact that this e-wallet can be used for both deposits and withdrawals. PayPal is an excellent method for cashing out your winnings, as you can then either transfer that money to your bank account or hold it in your PayPal account for use at other betting sites in the future.
Do all bookmakers allow betting with PayPal?
Unfortunately, not all betting sites are able to offer betting with PayPal. This is due to PayPal's own regulations, which do not allow the service to be used except in cases where they have agreed to work with a betting site that is licenced in a regulated jurisdiction such as the UK. Thankfully, that still leaves plenty of great PayPal sports betting websites for you to choose from if you live in an area where betting with PayPal is supported.
Are PayPal sports betting sites safe?
PayPal bookmakers are some of the safest betting sites on the internet. Because of PayPal's own policies, only the most trusted sites with effective oversight can accept deposits and withdrawals through their service. You can also rely on our expert reviews to make sure you only choose the best PayPal sports betting sites to play at.
Q.
Will I owe any fees if I deposit via PayPal?
A.
In almost all cases, betting sites will not charge you any PayPal deposit fees when you choose to use this funding method. In addition, most sites will also allow you to withdraw your winnings to PayPal without any added fees. However, be aware that PayPal itself does charge transaction costs that might be applied to your withdrawal and that these fees can vary depending on where you and the betting site are located.