The Best Skrill Betting Sites for 2023
Skrill betting sites have been popular ever since the e-wallet was established in 2001. Recognised as one of the safest and most trustworthy online payment methods in the world, Skrill makes it easy to deposit and withdraw at betting sites.
It's also widely accepted, with virtually every bookmaker accepting Skrill as a form of payment. Our expert guide to Skrill betting sites covers everything you need to know, so let's get started.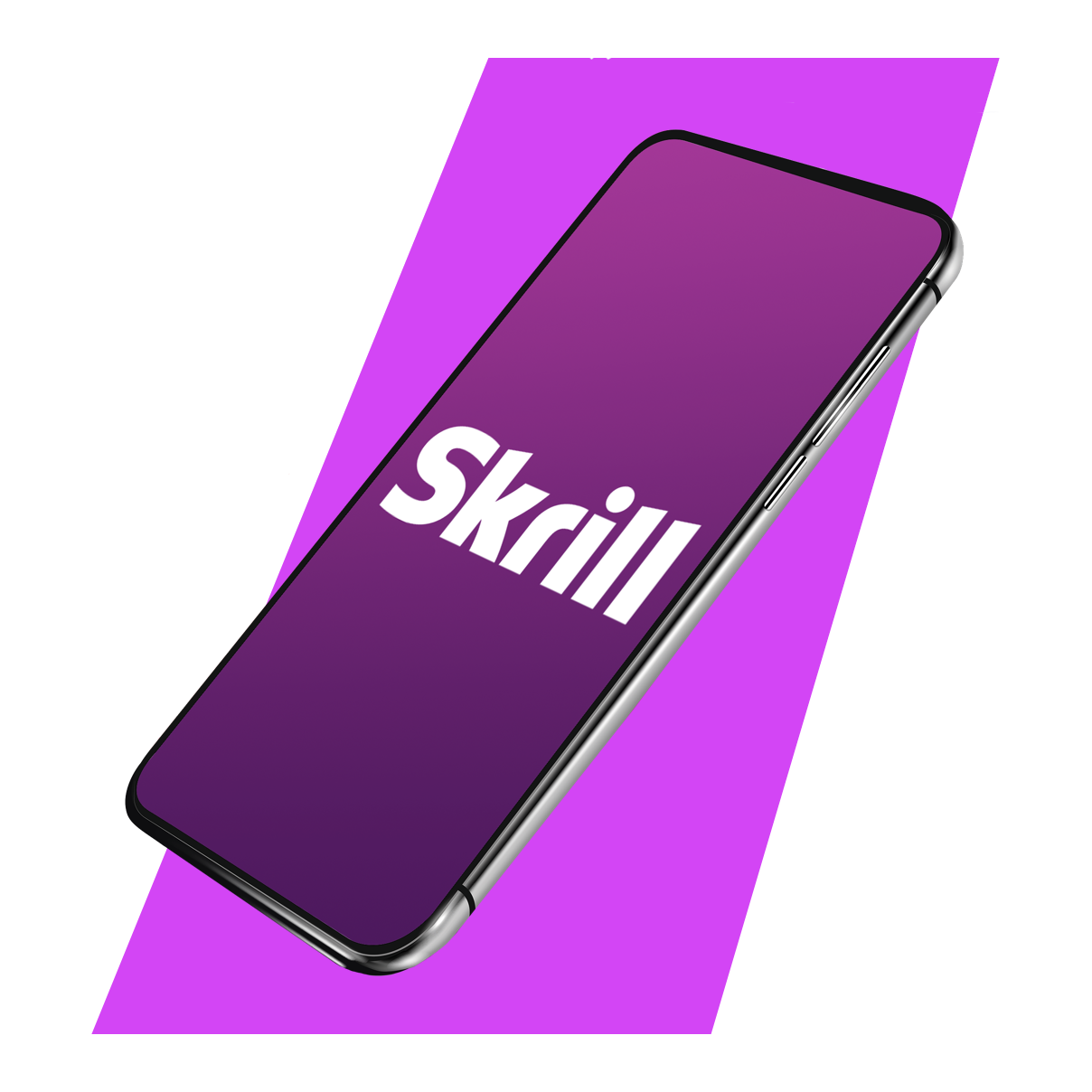 Best Online Betting Sites That Accept Skrill
How We Compare Betting Sites That Accept Skrill
At SBO.net, we have an expert panel consisting of people with decades of experience in the online betting industry. Our experts conduct a thorough review of Skrill betting sites to ensure that only the absolute best options make it to our list of recommended sites.
We investigate many factors when conducting our reviews. We look at everything from the site's security measures and reputation to how competitive its odds are.
To give you further reassurance about our recommendations, which will save you hours of research time, here are a few of the other factors we consider when choosing the best Skrill betting sites.
We only give our seal of approval to betting sites that are safe, secure and trustworthy. Only bookies that are fully licensed secure a spot on our list of recommended Skrill betting sites. To obtain a licence, a site must agree to be regulated by a regulatory body like the UK Gambling Commission. The licence ensures player funds and privacy are protected at all times, and that the site is fair.
Some of you may only want to bet on your favourite sports team. However, we know many punters like to explore a wide range of sports in search of betting opportunities. We only recommend sites that cover all the mainstream sports, as well as those you may not have thought about before, such as trotting or volleyball. Variety is the spice of life after all, right?
While you need to deposit funds into your betting account fast, it's also crucial that you can withdraw your winnings just as quickly. Our experts identify Skrill betting sites that transfer funds back to your Skrill account in the blink of an eye. Another benefit of using betting sites that accept Skrill is that you won't have to pay any fees when you withdraw your winnings.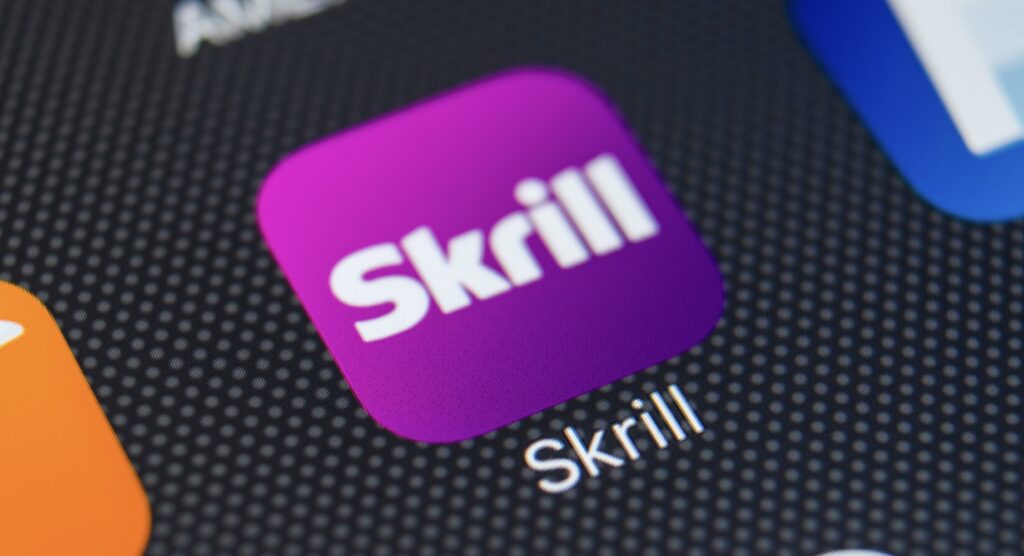 How Skrill 1-Tap Makes Live Betting So Easy
Skrill betting is lightning quick when you make use of the Skrill 1-Tap service. When you traditionally use an e-wallet payment service like PayPal, you get transferred to the PayPal platform to log in and confirm your deposit, before being taken back to your online betting account.
All of that takes time, which can be critical when it comes to live betting. Imagine you are watching a Premier League match between Liverpool and Manchester City. City have a player sent off early in the second half, and you want to bet in-play to take advantage of the shifting odds.
With Skrill 1-Tap, you can transfer funds from your Skrill account to your betting account with, as the name suggests, just one click. It saves you valuable time, ensuring you can take advantage of the odds before they change.
How to Create a Skrill Account
Registering a Skrill account is fast and simple, meaning it won't be long before you can place bets on one of the Skrill betting sites we recommend on this page. Simply follow these steps:
Step 2
Enter the requested personal details.
Step 3
Select your country and preferred currency.
Step 4
Enter your phone number and complete the captcha.
Step 5
Click open account.
Step 6
Verify your email address.
Step 6
Fund your account preferred payment method.
It's worth noting that it might take a couple of days for your funds to transfer to your Skrill account, so complete the process as soon as you can. Once your funds are sitting in your Skrill account, the process of depositing to your chosen Skrill betting site is virtually instant.
How to Bet Using Skrill
Virtually all the best betting sites accept Skrill. Bookies like using Skrill because it is easy for customers and makes handling transactions nice and simple.
To fund your betting account using Skrill, follow these steps:
Step 1
Navigate to the cashier section.
Step 2
Select Skrill as your preferred payment method.
Step 3
Enter your deposit amount and bonus code (if applicable).
Step 4
You will be transferred to Skrill. Log in with your email address and password.
Step 5
Confirm your transaction. You will then be taken back to the betting site.
Step 6
You will now be asked if you wish to set up Skrill 1-Tap for future transactions.
Step 6
Now that your account has been funded, it's time to place your bets.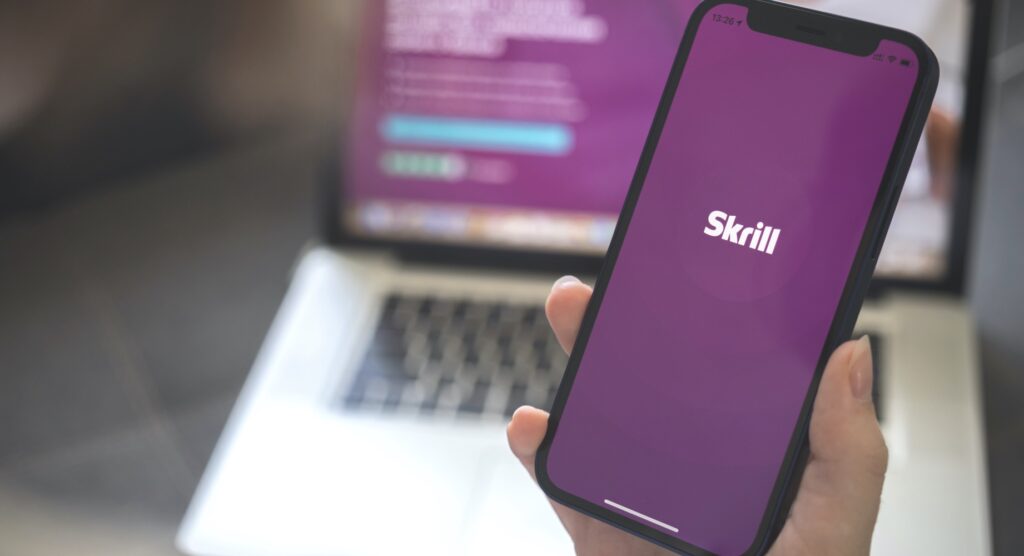 Pros of Betting With Skrill
As with any payment service, there are pros and cons to betting with Skrill. As you're about to discover, the good news is that the benefits of using Skrill for betting fair outweigh the negatives.
Convenience
Convenience
We love how you can use Skrill to fund all your betting sessions. For example, if you sign up to more than one of the recommended Skrill betting sites on this page, you can use the same Skrill account for all of them.
Using Skrill means all your betting transactions are recorded in one place, making it easy to keep track of your spending (and hopefully your winnings). There is no need for your bank statements to be filled with gambling-related transactions.
Speed
Speed
Withdrawal times when using debit cards can vary from 1-5 business days, which is far from ideal. Skrill betting sites typically take up to 24 hours but are often much faster.
This means your funds are in your Skrill account in no time at all, available for you to use elsewhere. There is nothing more frustrating than having to wait to receive your winnings.
Security
Security
Skrill oozes trust and security, which explains why so many of the top betting sites approve the use of online betting with Skrill. Skrill takes security very seriously, and customers are assured that their funds and personal details are safe at all times.
The data that Skrill transmits is encrypted to the highest standards of Payment Card Industry Data Security Standards (PCI-DSS Level 1). Skrill was also the first licensed e-money issuer in the UK and is authorised by the Financial Conduct Authority (FCA).
Anonymity
Anonymity
In certain countries, online betting is illegal or heavily taxed. Some governments even have restrictions in place with banks to prevent betting transactions being processed. In many cases, using Skrill can solve these problems. In the vast majority of countries, Skrill is not banned.
Therefore, bettors can upload their funds to their Skrill account and then to the bookmakers, with no evidence of any betting transactions.
Cons of Betting With Skrill
Naturally, Skrill has its limitations. Here's a couple of reasons why betting with Skrill might not be for you.
Freezing of Accounts
Freezing of Accounts
There have been some complaints regarding Skrill's policy to freeze accounts abruptly. Regarding account verification, customer services have been accused of being slow to answer queries.
Naturally, this can be frustrating for users who need to access their funds quickly, either to withdraw back to their bank or to deposit at another bookmaker.
Fees
Fees
Unfortunately, there are fees when customers eventually want to send their money back to their bank account from Skrill betting sites.
However, these fees are relatively reasonable, and most bettors are happy to pay the charge to be able to move their funds around safely, efficiently and quickly.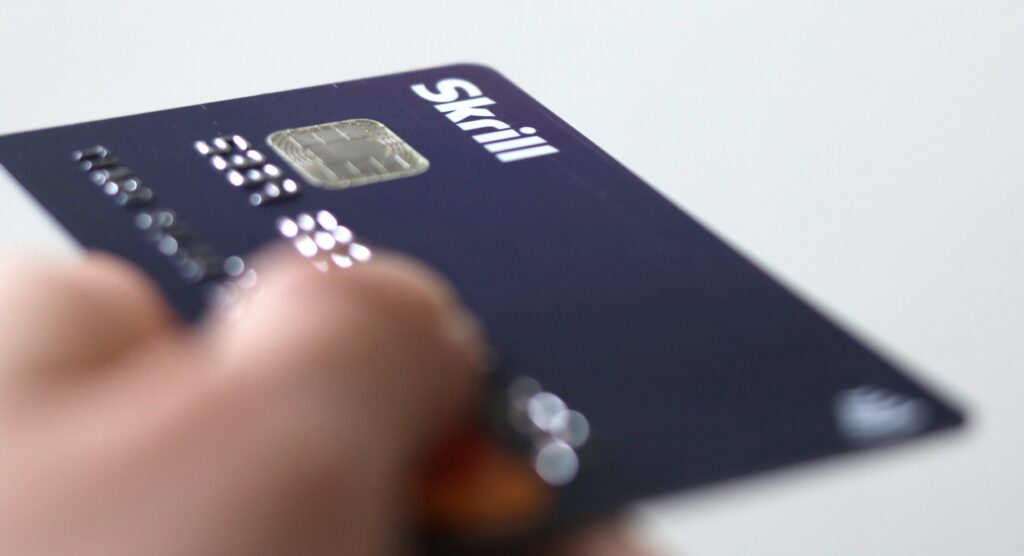 Alternative Payment Methods
Despite appealing to millions of users around the world, we understand that Skrill may not be the ideal payment option for you. Thankfully, there are a number of payment options for your betting accounts that are equally as safe and secure. Here are three alternatives for you to consider:
NETELLER
NETELLER
This popular e-wallet is widely used for online purchases, so many of you will have a NETELLER account already. Many Skrill betting sites will also offer NETELLER as a payment option since both e-wallets are now owned by the same company.
Paysafecard
Paysafecard
You might also consider using a prepaid card like Paysafecard. You can preload your Paysafecard and then use it to send funds to your betting site while keeping the card for other purchases. Like NETELLER, Paysafecard is owed the same company as Skrill.
Credit cards
Credit cards
Credit cards are another popular choice for funding betting accounts. However, transaction times can be long, and you may be charged a small fee. These are two reasons why so many sports betting fans have turned to Skrill betting instead.
History of Skrill
Skrill began life as Moneybookers back in 2001. It became known as Skrill from 2011 and rapidly grew as a preferred payment method for gamblers online, partnering with Paysafecard along the way. In 2015, the owners of NETELLER, Optimal Payments, acquired Skrill in a deal worth €1.1 billion.
Skrill Betting FAQs
Which online bookmakers accept Skrill?
Most licensed online bookmakers accept Skrill as a payment provider because it is so easy, fast and secure to use. You can use it to deposit funds and claim a generous welcome bonus from one of our
recommended Skrill betting sites
listed on this page.
Can I get a bonus when I make my first deposit using Skrill?
All online bookmakers attract new players with special welcome bonus offers. However, deposits via Skrill and other e-wallets are often not eligible for such offers. Make sure you read the terms and conditions of the bonus before accepting it and depositing via Skrill.
Is Skrill better than PayPal for online betting?
While both e-wallets are used by millions of customers around the globe, more betting sites accept Skrill than PayPal. So, if you have more than one betting account, it makes sense to use Skrill across them all. Doing so will save you time and make it easier to keep track of your betting transactions.
Q.
Are there any fees when online betting with Skrill?
A.
There are usually no fees for depositing funds into your betting account from Skrill, or for sending funds from the account back to Skrill. However, be aware there is usually a small fee for moving funds between Skrill and your bank account. It's usually a nominal amount, however.