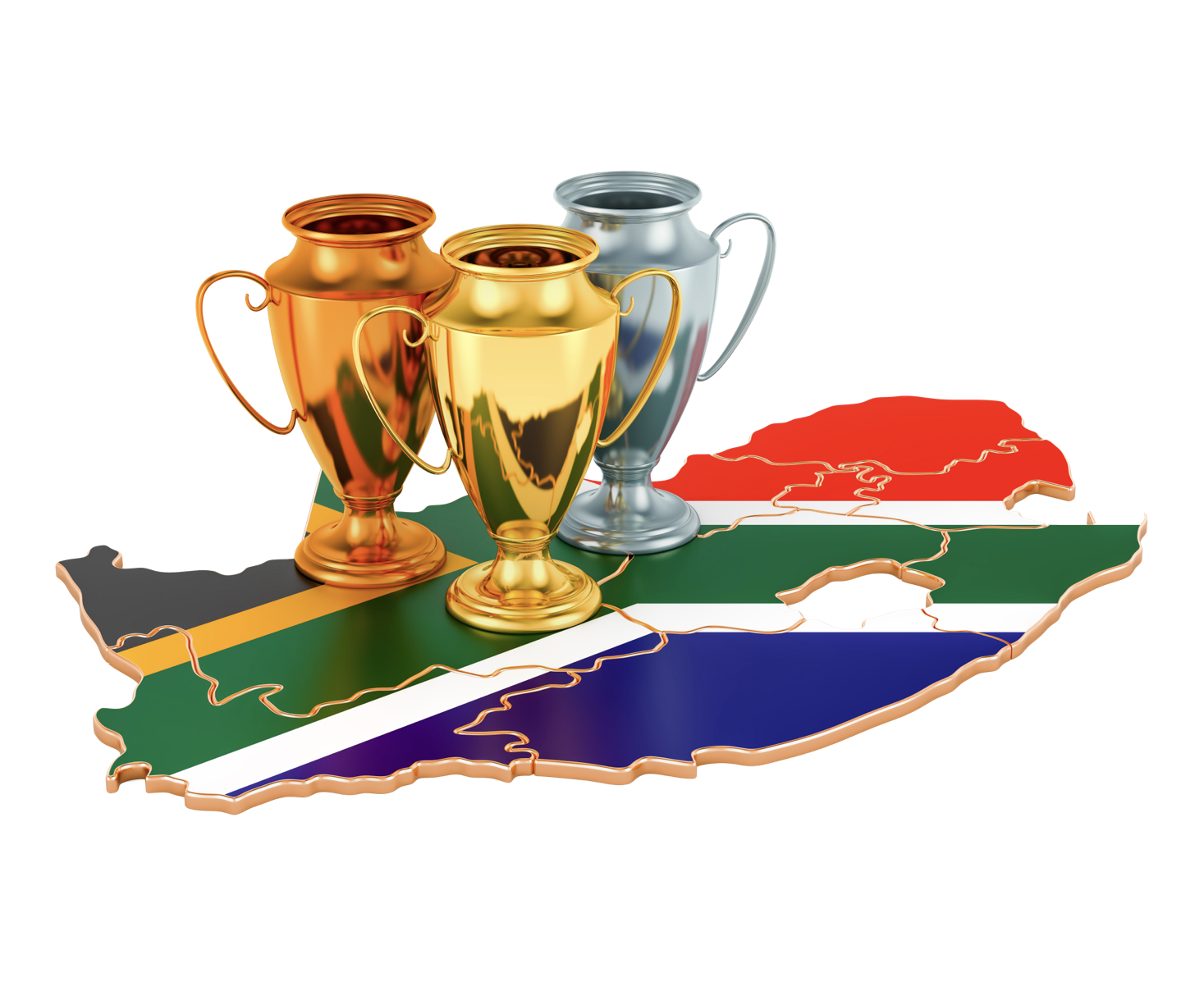 The Best Betting Sites in South Africa for 2023
Welcome to the ultimate guide to online betting in South Africa. We have compiled a list of the best South African betting sites to help you find your ideal site to bet on sports like football and rugby.
We direct you to the top betting companies operating in SA, explain how to fund your account, and cover everything else you need to get started at South African betting sites.
Best Betting Sites for South Africans – 2023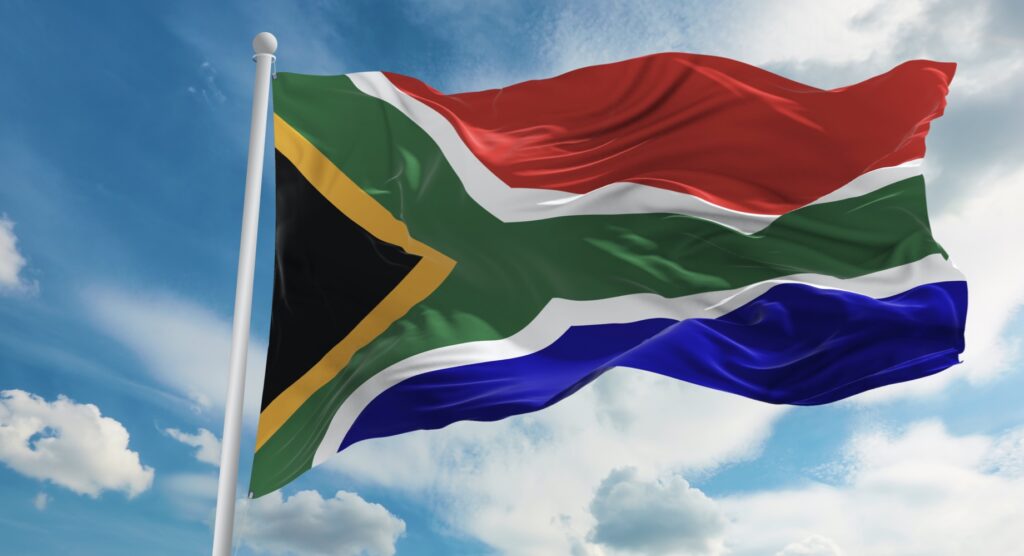 Is Online Sports Betting Legal in South Africa?
South Africa has taken a mixed approach to online gambling. The wider industry, covering casinos, poker and bingo, was made illegal in the National Gambling Act of 2004. This included both provision of games and the participation in them. This was re-enforced in 2010 when a High Court judgment decided that games provided by companies based outside South Africa were also illegal.
The good news for sport bettors is betting on horse racing or online sportsbooks is not covered by this ban. You can choose from several domestic or international companies if you wish to bet online, and it is all perfectly legal. All online licenses issued within South Africa are done so by the gambling and racing boards of the nine provinces, the largest being Western Cape Gambling and Racing Board.
Horse Racing in South Africa
From 1965, the only legal betting allowed in South Africa was on track betting at horse races. With major races like the Summer Cup in Johannesburg and the Durban July, the 'sport of kings' still attracts wealthy South Africans to the 10 major tracks located across the country. Aside from this, other forms of gambling in South Africa were illegal and took place underground.
This changed in 1994, when the first post-apartheid government was elected and voted to legalize all forms of betting activities. This began on 2 March 2000, when the first lottery draw was made, followed by the approval of activities, including sports betting, in 2004. Now, you can find hundreds of betting shops throughout South Africa and even more outlets offering pari-mutuel betting.
Football betting is the largest market, followed closely by horse racing betting. The virtual sports market also enjoyed an enormous boost in 2020 when the COVID virus put a halt to many traditional sports.
Only Sports Betting is Legal
You may have heard that sports betting in South Africa is illegal, but that's not true. In fact, sports betting is the exception to the rule – other forms of gambling are illegal, but there are no restrictions on activities like rugby betting and cricket betting.
When there was some debate about certain casino games being legal or illegal in South Africa, the National Gaming Board clarified things and made it crystal clear that sports betting is 100% legal when they said: "The NGB wishes to make it emphatically clear that the answer to whether online or interactive gambling is legal in South Africa, is a simple and unequivocal NO with the exception of online sports betting."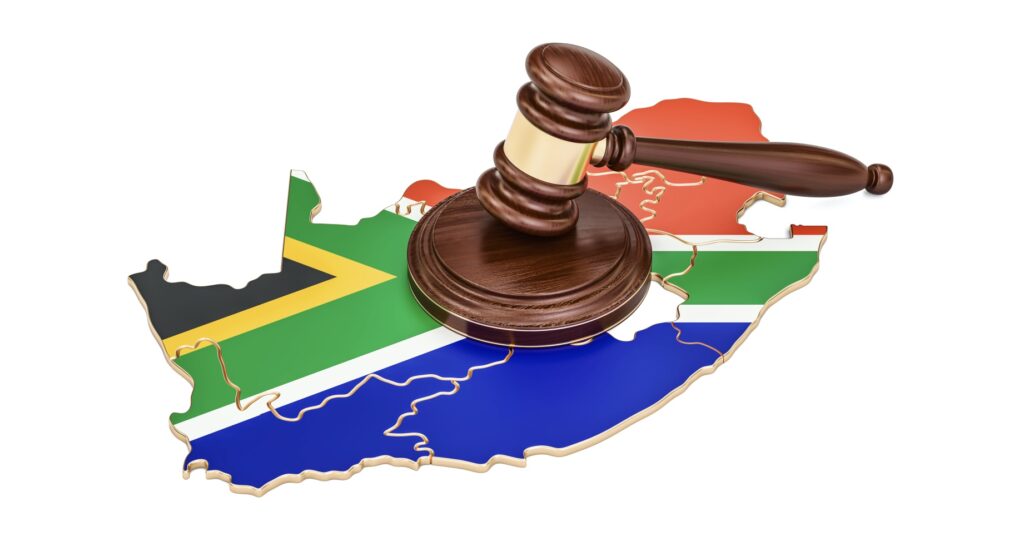 Accessing the Best South African Betting Sites
Apart from the domestic South African sites, no betting site offers the Afrikaans language, although nearly all sites offer English. A similar situation applies with the rand, as no non-South African site allows you to hold balances or make bets in South Africa's official currency.
Because of this, finding the best online betting sites in South Africa is important for players like you. Some of the most popular places for pre-match and live betting include Hollywoodbets, Betway, Sportingbet, and Sunbet. Here's a bit more about them:
Hollywoodbets
Hollywoodbets
Also known as Hollywood Sportsbook, Hollywoodbets is a major brand which employs over 5,000 employees and operates not only in South Africa but also in the UK, Ireland and Mozambique. One special touch is that they provide horse racing and football betting tips.
Betway
Betway
Online betting in South Africa is easy with Betway, another major brand recognised around the world. From Super Rugby betting and competitive odds on annual events like the Six Nations to its leading soccer betting app, it's easy to see why so many sports bettors place their bets with Betway.
Sportingbet
Sportingbet
Referral bonuses, enhanced odds, deposit bonuses for new players and a boatload of virtual sports are some reasons Sportingbet has become one of the top South African betting sites. If you bet a lot on your mobile, check out the site's excellent sports betting app.
Sunbet
Sunbet
Sunbet isn't quite as well known internationally as our other suggested sites, but this South African betting site has plenty to offer, including rugby, horse racing and esports betting markets. Head over to their blog to find the latest cricket betting tips and soccer betting tips.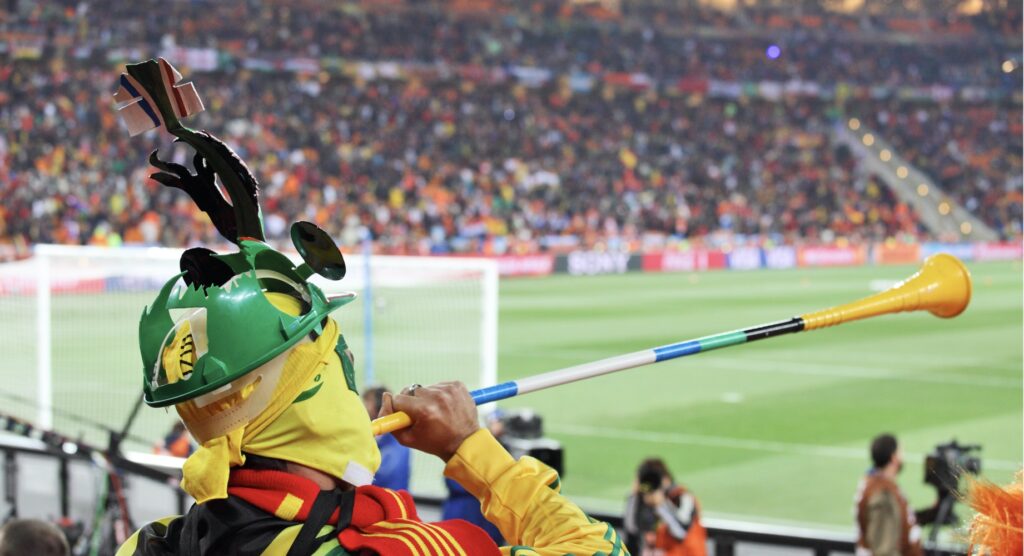 Depositing at Sports Betting Sites in South Africa
You can deposit in rand (ZAR) and have your balance converted to US dollars or Euros, although the value of your account between depositing and withdrawing may vary slightly due to exchange rates.
For many sports bettors in South Africa, e-wallets are the easiest option for deposits and withdrawals. These online payment companies make it easy for you to deposit and withdraw quickly and cheaply from different sites.
In South Africa, NETELLER cards and Skrill are among the current market leaders. Visa and MasterCard are also widely accepted, although MasterCard does not always allow you to process withdrawals, requiring you instead to request a cheque or bank transfer.
Here are some of the most popular payment methods you can use in South Africa:
Credit and Debit Cards
Credit and Debit Cards
Credit and debit payments are one of the most familiar ways to make deposits at South African betting sites. Deposits and withdrawals are accepted via Standard Bank Group Ltd, First Rand Ltd and all other major South African banks. Withdrawals usually take a few days longer than e-payments.
Skrill
Skrill
It's easy to use Skrill in South Africa many types of payments and money transfers, and many of the best sports betting sites in South Africa also list it as an option. You enter a username and password to access your account, just as you would for a regular betting site, making it quick and easy to fund your account.
NETELLER
NETELLER
NETELLER is like a bigger version of ecoPayz. South African betting sites often allow quick and easy electronic payments using NETELLER. And, because international payments are common, it means you can easily use NETELLER whether you're playing at a local site or one in Europe.
Bitcoin
Bitcoin
Bitcoin sports betting isn't much of a novelty anymore – it's becoming increasingly mainstream and is available at a lot of the top sports betting sites in South Africa. Bitcoin is the most common cryptocurrency, but some sites also let you deposit using Ethereum, Litecoin, and more.
The Best Sports Betting Apps for South Africans
Online betting in South Africa is very modern, with a huge proportion of players now preferring to bet on mobile. This is especially true when you consider that only sports betting is legal, and in-play bets are traditionally placed on smartphones.
Android has the more popular product for mobile betting with nearly 90% of the customer base, so if you're an Android user you're immediately at an advantage. If you use the same site regularly, you'll want to consider downloading a sports betting app.
However, if you're not keen on apps, accessing these same sites via your mobile browser is perfectly fine. Most South African betting sites are mobile optimised, which means the site recognises you're on a phone or tablet and edits the layout to make things easier for you.
Taxation for South African Sports Bettors
As of May 2012, winnings from recreational betting are not subject to income tax, but the safest option is still to declare winnings to SARS as non-taxable income. If you're a professional gambler, meaning gambling is your primary source of income, you will be subject to tax. But for most of you, your winnings will not be taxed.
The tax which applies to bettors is a 6% VAT deduction, which applies to all horse racing winnings.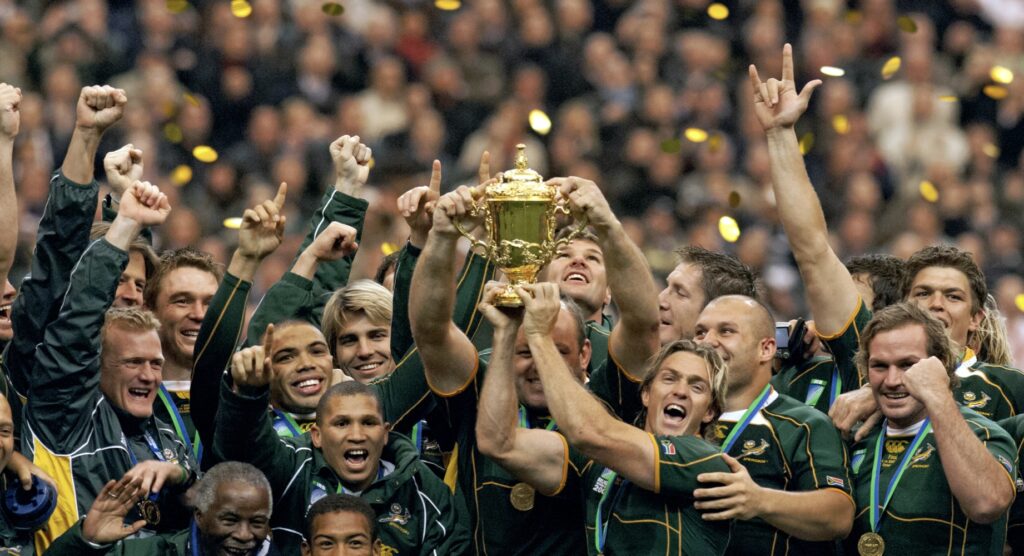 The Most Popular Sports for Betting in SA
South Africans are major sports fans. This naturally translates into a thriving sports betting industry in South Africa. Here are some of the most popular sports for you to bet on:
Football
Football
For many international fans, the words 'football' and 'South Africa' send a stark reminder of a certain sound – the vuvuzela! The traditional instrument often played at South African football games really captured attention when South Africa hosted the 2010 FIFA World Cup, where the hosts managed an impressive draw with Mexico and beat two-time World Cup Champions France.
The South African Premier Division, also known as the DStv Premiership, is a competitive league which has been around since 1996. You can bet on the domestic competition or international leagues like the English Premier League and La Liga at any top South African betting site.
Rugby
Rugby
From betting on the Rugby World Cup to Super Rugby, there is plenty of action for you to sink your teeth into if you want to place rugby bets from South Africa. Although teams from Australia and New Zealand dominate Super Rugby, South African teams like the Sharks, Stormers and Bulls have won the competition. Of course, you can also bet on events like the Six Nations and the Rugby Championship.
In terms of the national team, South Africa has won three World Cups (1995, 2007, 2019). With rising stars like Tyrone Green, Aphelele Fassi and Lyle Hendricks in their ranks, we expect South Africa to be amongst the favourites to win Rugby World Cup 2023 in France.
Cricket
Cricket
South Africa's national cricket team frequently features in the top slots of the ICC rankings, and with good reason. The Proteas are former winners of the ICC Champions Trophy, and eight-time semi-finalists across major national competitions, including the Cricket World Cup, ICC T20 World Cup, and ICC Champions Trophy.
Moments of controversy haven't hurt the nation's passion for cricket, and you can bet on local action in the relatively new Mzansi Super League, which was introduced in 2018.
Horse Racing
Horse Racing
Horse racing is extremely popular at South African betting sites. Until recent years, horse racing was the most popular sport for betting in the country. With eight gorgeous tracks, prestigious competitions like the Summer Cup at Turffontein, and 29 annual Grade 1 races, it's easy to see why horse racing betting is so important to a lot of you.
You can place bet on all the biggest South African races, plus international races like the Kentucky Derby and Dubai World Cup.
The Future of Sports Betting in South Africa
The National Gambling Amendment Act of 2008 has tried to establish legal online gambling in South Africa, although it has been actively opposed by anti-gambling groups and land-based casinos. The good news is, sports betting is 100% legal in South Africa, as clarified by the National Gaming Board.
While sports betting remains legal, the country's gambling laws impact which companies can advertise, as many international sites have interests in casino and poker. As the amendment gets worked through different legal stages, there may also be changes to the online landscape in South Africa which may affect online sportsbooks.
Currently, this seems unlikely and a long way off, which means the online sports betting industry in South Africa is free to grow. If your focus is on online sports betting in South Africa, and not casino games, then you've got nothing to worry about.
FAQs
What's the best betting site in South Africa?
There are lots of sites which offer a terrific experience for
sports betting in South Africa
. You can find the best of them listed on this page. Each site has been scrutinised by our experts and only the most complete, reliable sites make the cut.
What's the best football betting site?
Football betting
is the most popular form of sports betting in South Africa, so you will have plenty of betting opportunities at any site you join. Check out our top picks on this page to find South African betting sites with a wide selection of markets at competitive odds.
Can I get free bets in South Africa?
You'll have lots of opportunities to pick up free bets if you join our recommended South African betting sites. You can claim some through promotions as an existing customer, but there's always a great chance to get some when you first join a site.
Q.
Is bet365 available in South Africa?
A.
Yes, bet365 is fully accessible in South Africa. You'll be able to choose from a huge number of pre-match and in-play markets when you sign up.