The Best European Betting Sites for 2023
Competition creates a healthy markets and online betting in Europe is definitely competitive. Many of best European betting sites are world-renowned brands, offering free bets and competitive odds to attract new customers across the continent. So much choice can make it difficult to know where to start, so we've compiled a list of the top sports betting sites across Europe.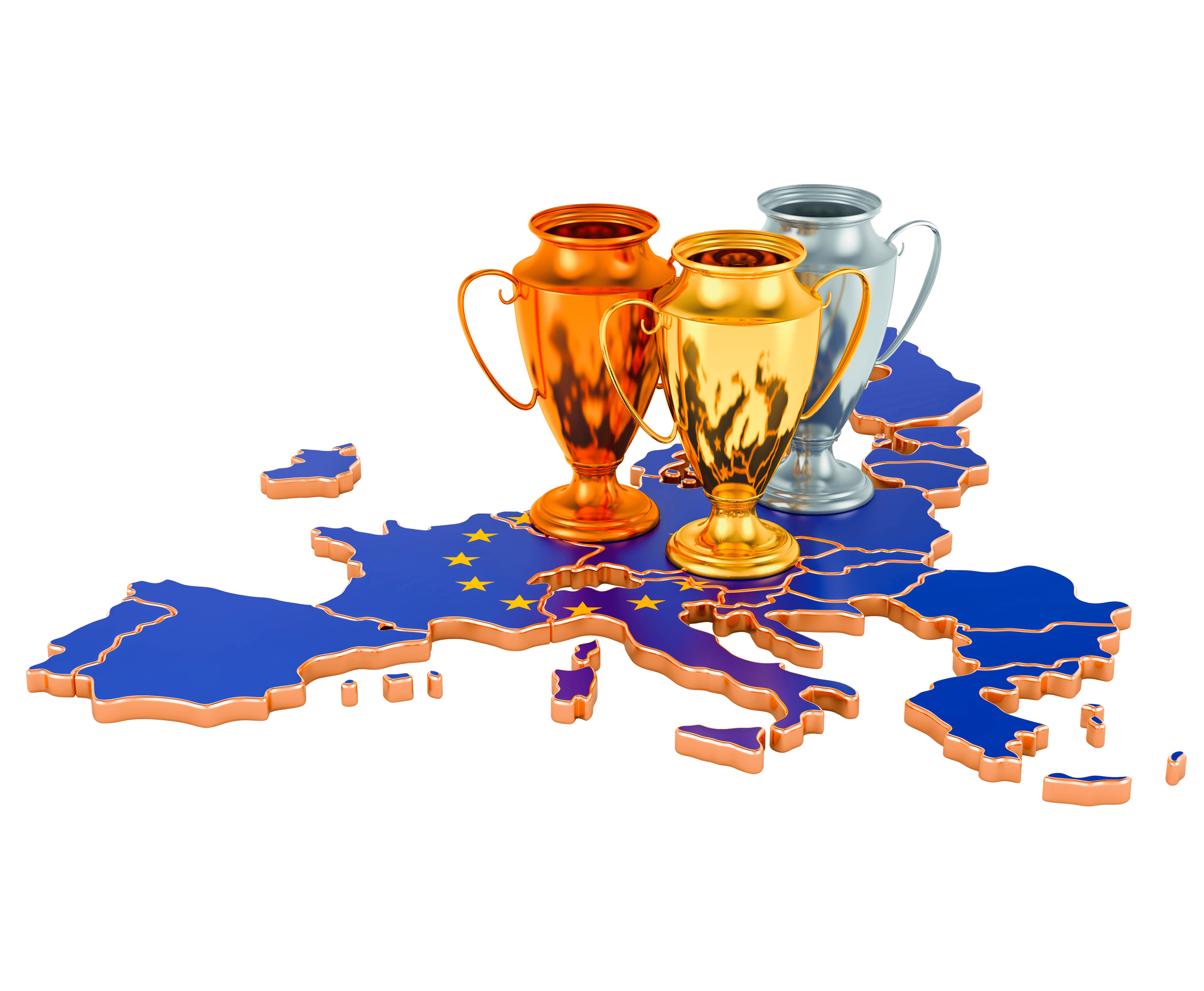 Top EU Sports Betting Sites – September 2023
How We Find the Best European Betting Sites
At SBO.net, we leave no stone unturned in our search for the best betting sites in Europe.
We have a long list of criteria that each site must satisfy to receive our seal of approval. We check everything from who owns the company and whether the site is licensed in Europe to which currencies are accepted and how many non-English support options are available.
Here's six of the main factors we consider when reviewing EU betting sites:
Many European countries have established licensing systems. It's imperative that you sign up and place your bets with a company that holds a valid operating license. This could be a license from the Malta Gaming Authority (MGA), or a local license in the country you reside. For instance, the Kansspelautoriteit (KSA) grants licenses in the Netherlands.
Every European betting site accepts payments in euro (€). However, we know that many bettors like to deposit in their local currency. For instance, if you live in Sweden you may want to deposit in Swedish krona (SEK) rather than euro. That's why we look for EU betting sites which accept payments in SEK, CHF, DKK, NOK, PLN, RUB, and other local currencies.
There are 24 official languages in Europe, so it's important that EU betting sites employ multilingual customer support agents. English is the most spoken language in the EU by far, but what if you speak German, French, Spanish, Portuguese, Russian, or another language? The best EU betting sites ensure they have you covered, with 24/7 support options available.
Whether you're a football fanatic, only bet on rugby, or you like to indulge in niche sports such as water polo, it's important that EU betting sites offer plenty of variety. These sites naturally focus on the most popular sports in Europe, but we expect more. You should also find competitive odds for sports which are popular in the other six continents of the world.
As the best European betting sites attract customers from so many different countries, they offer a diverse range of banking methods. From bank cards and e-wallets to pre-paid cards and vouchers, betting sites make it easy to deposit. Naturally, your options will depend on where you live. For instance, iDEAL may be offered in the Netherlands but not in Italy.
The top betting sites in Europe make it easy for you to bet anytime, anywhere. Whether you're using a smartphone or tablet, you will have access to hundreds of betting markets at your fingertips. You can quickly log in to the mobile version of the site via your browser, or download a dedicated app. Either way, you only need an internet connection to place your bets.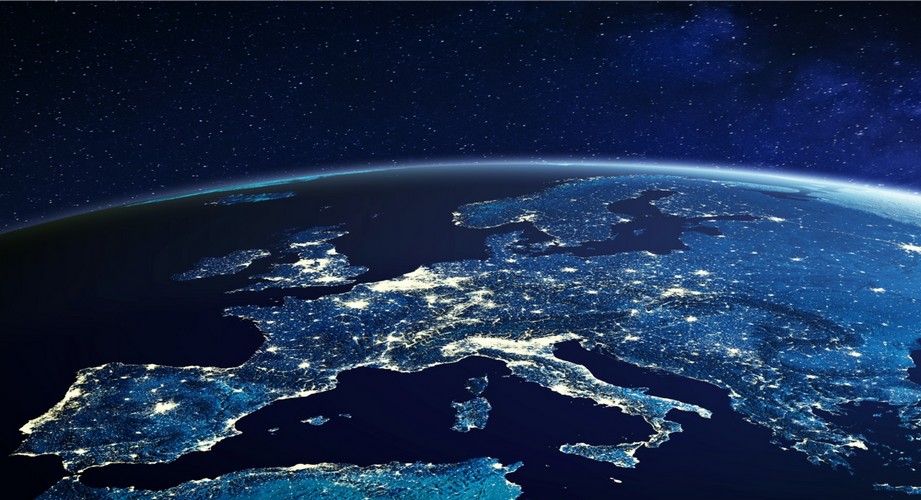 European Betting Legislation
Although Europe as a whole is fairly laid back when it comes to online gambling, policies regarding regulation and legality of online gambling vary by country.
EU legislation is constantly changing, and many countries are in the process of having their online gambling laws changed. European betting sites are also moving quickly, with new operators making themselves available across the continent. Our team has compiled key information about most European countries and their gambling laws. Find your country and read more here.
Note – The United Kingdom formally left the EU on 31 January 2020, so check out our guide to the best UK bookmakers if you reside in the UK.
Below we take a brief look at the legislative landscape in Europe's major nations.
France
France
France has a long history of gambling. Like many of its European neighbours, gambling in France goes back to ancient times. The roulette wheel is a French invention and so was the addition of queens into a deck of playing cards.
Online sports betting in France was a state-run monopoly for a long time, but pressure from the EU forced a revision to the laws. In 2010, France finally opened its doors to foreign-based operators. Betting exchanges remain illegal in the country despite opposition from major companies.
Recreational bettors are not required to pay tax on online winnings, however those who are classified as a professional gambler are subject to deductions.
Italy
Italy
The liberalisation of online gambling in Italy has been a gradual process, which was ignited in 2003 when a complaint was made against the Italian government on the grounds of infringement.
A state-run monopoly was restricting foreign operators from offering their services to Italian clients. In 2009, the law was changed and allowed foreign firms accept Italian players once they received a licence.
Like the UK, Italy has a passion for online gambling and it also has strict licencing. Companies must be able to display a positive two-year track record to secure an online betting licence from Italy's Customs and Monopolies Agency (ADM).
Germany
Germany
Online gambling in Germany was restricted to sports betting (legalised through the 2012 State Treaty on Gambling) until 1 July 2021, when the new State Treaty on Gambling 2021 (Glücksspielstaatsvertrag 2021 – GlüStV 2021) came into force.
The country's overhauled gambling regulations paved the way for online casino and poker games to be offered alongside sports betting, but limitations remain.
Operators cannot offer betting markets for political events, binaries, player transfers, and more. There is a €1,000 per month deposit limit, and in-play betting options are limited to final result and next goalscorer markets.
Spain
Spain
A new law that regulates and licences betting sites in Spain came into effect in 2012. Since then, countless operators have been licenced, and online sports betting and gambling remains completely legal in the country.
Unlike many other countries across Europe, Spain doesn't have a big tradition of gambling. Compared to countries like France and Italy, the amount of people who take part in online sports betting is low.
However, Spain is a very passionate sporting nation and has produced international stars in many high-profile sports. Football is especially fruitful for Spain as it boasts a successful national team, and La Liga is home to two of world's top teams in Barcelona and Real Madrid.
Sweden
Sweden
Sports betting is extremely popular in Sweden, and it is in principle completely legal. However, as with many other countries, in Sweden, operators must hold a special licence. Initially, the Swedish government only gave out a licence to a state-backed company.
The government appeared to be fighting a losing battle though as turnover at the state-backed operator has gone down in recent years, whilst internationally licenced firms have seen a revenue increase from citizens of the Scandinavian country.
Football is very popular in Sweden and this is boosted by the profile of world superstar and former Swedish International, Zlatan Ibrahimović. Other popular sports for betting in Sweden include handball, golf and ice hockey.
Greece
Greece
Online sports betting and gambling are legal and regulated in Greece. Both online and land-based operators are overseen by the Hellenic Gaming Commission (HGC).
There is no taxation for the first €100 of net profit of sports betting winnings, but there are three other tax thresholds (2.5% on the amount exceeding €100 up to €200; 5% on the amount exceeding €200 up to €500; and 7.5% on the amount exceeding €500).
The history of sport in Greece and its role in helping to form the biggest sporting event in the world, the Olympics, should not be underestimated. Now that the online sports betting market is open, many Greeks take advantage and bet on their favourite sports.
Denmark
Denmark
Denmark ended Danske Spil's gambling monopoly and opened its market to private operators on 1 January 2012.
The Danish gambling market is regulated by the Danish Gambling Authority (DGA), whose stringent approach with bookmakers who are not licenced has resulted in countless sites being blacklisted since the changes came into force a decade ago.
Denmark does not have a reputation for being a sporty nation, neither do Danes have a major history of gambling. However, more Danes than ever are betting on their favourite sports thanks to betting sites in Europe accepting their bets.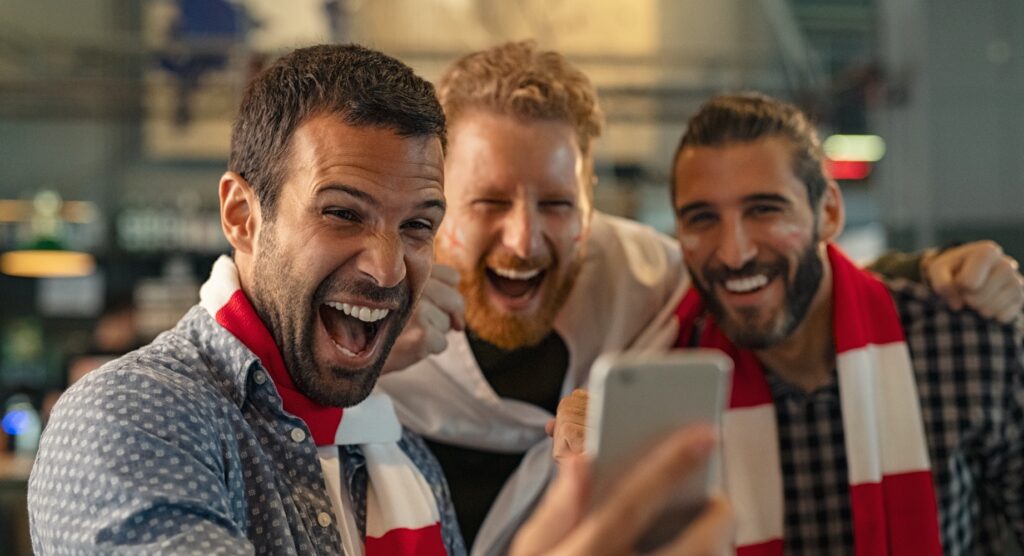 Bonuses and Promotions at European Sports Betting Sites
Our recommended European bookmakers all offer various free bets, bonuses and promotions for new and existing players. All you need to do is visit your preferred site, sign up and start taking advantage of their offers. We also suggest you check out our regularly updated list of new betting sites for even more welcome bonuses.
The European betting market is very competitive and so bookmakers will offer you great chances to earn an edge with free bets and promotions. There are many different types of free bets available, including:
No Deposit
No Deposit
The clue is in the name with these bonuses. You don't have to stake any of your own money to place a bet, you sign up, claim the offer and get a free bet to have fun with.
Matched Deposits
Matched Deposits
After you make your first deposit with a European bookmaker, they match the amount to give you more money to play with.
Risk-Free Bets
Risk-Free Bets
Many European betting sites also offer fantastic risk-free bets. All you have to do is sign up, claim the offer and make your bet. If you lose, your stake is refunded.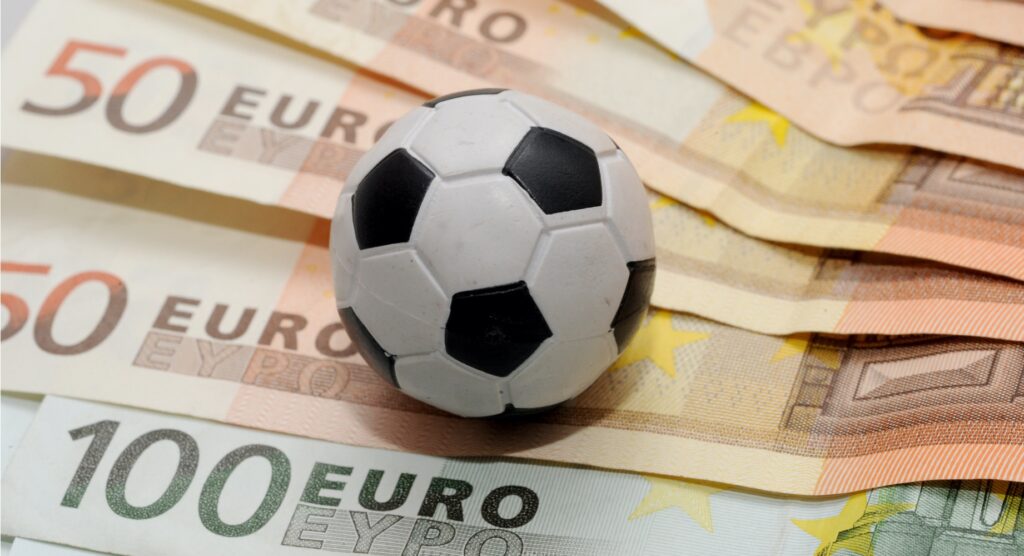 Depositing and Withdrawing on European Betting Sites
In such a competitive online marketplace and with technology ever improving, most bookmakers offer a plethora of deposit options for their customers. E-wallet services such as Skrill and NETELLER are becoming the most popular way for customers to fund their accounts. These e-wallets offer anonymity, security and separation from a day-to-day bank account.
They also enable bettors to transfer their funds between different bookmakers cheaply and efficiently. Debit/credit cards are also still accepted, but withdrawal times (typically 3-5 days) are off-putting for some individuals who want to access their funds faster. Other methods you can use to deposit at European betting sites include bank transfer, pre-paid cards, PayPal and vouchers.
E-wallet services are popular with sports bettors for a reason – both Skrill and NETELLER offer cash out periods of up to 24 hours, but often payments are much quicker than that. Our recommended European betting sites all have excellent withdrawal times, so pick your favourite from our table above and start betting on the sports you love today.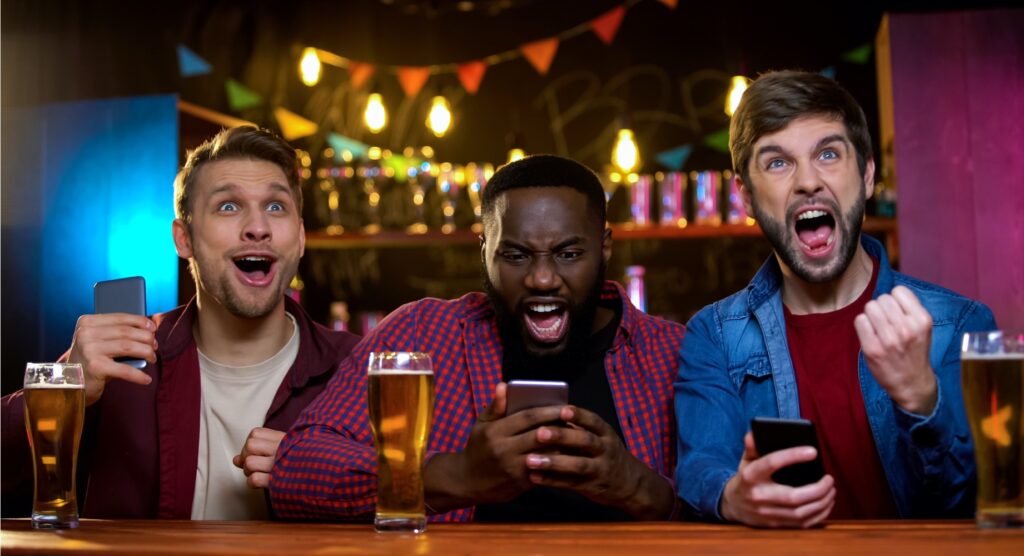 FAQs
Is online betting legal in Europe?
Mostly, yes – Europe is home to many countries where online betting is fully legal and many major betting companies operate. Some countries, states and cities prohibit gambling, so please take the time to read about gambling laws in your country before attempting to bet online.
Which odds format is used at European betting sites?
Decimal or European odds are the most commonly used across Europe. For instance, you may see decimal odds of 2.00 on Manchester United to win against Newcastle United. Should you bet €10 and the Red Devils emerge victorious, you will receive €20 (€10 stake + €10 winnings).
Can I deposit and bet in my local currency?
The best European betting sites allow you to bet in different currencies. Although euro is the most widely accepted currency at EU betting sites, some offer local currencies such as CHF, SEK or RUB.
Is football the most popular sport in Europe?
Yes! Football is the most popular sport in almost all countries of Europe. Most of the world's major teams are based in Europeand compete in the UEFA Champions League, an annual football competition contested by top-division European clubs. Football is also the most popular sport for betting in Europe.