Internet Sports Betting in Italy
Betting on football and other sports online is fully legal in Italy when using AAMS licensed betting sites. There is no shortage of such website available and each operates fairly, is financially secure and well regulated. After evaluating all options, Sports Betting Online compiled the list below as our top recommendations. These websites offer the most value to punters who enjoy sports betting in Italy.
Why Italian Betting Sites are Safe
Betting online in Italy has always tightly regulated. How we approached the surge in online betting popularity is quite impressive. This started with the Decree on Liberalization (Article 38) of 2007 that made all online gambling legal. This provided a clean slate to begin the licensing and regulation process. It took all the way until March 2010 for the first of 200 gambling licenses to be issued.
The body responsible for licensing betting sites in Italy is AAMS. You can read details of their initial licensing process at Wikipedia entry: Gambling in Italy. You can also visit their website at aams.gov.it. You'll notice this website is available in both English and Italian and has all the rules and regulations spelled out. It even has a directory that lists all Italian licensed betting sites.
Another thing Italy did right, we only provided licenses to reputable companies. While Malta and the UK are known to license almost anyone that applies, Italy is different. We required applicants to have two years positive track record before they could apply. These applicants also had to be EU resident companies, had to have previously met turnover requirements, had to use high functioning software, run responsible gambling programs and much more. The companies also had to put up a €350,000 deposit each, which is used to regulate and make sure their betting sites continue to act fairly and to make sure they remain financially secure.
The final thing Italy got right was policies that ensured a stable gambling market for a long time to come. This is very different from France which charged tax that was so excessive it was near impossible for sites to have much profit left. Spain is taking a similar stance as France and is even taxing both the operator and the player at large rates. In Italy we only tax the operator; punters owe no tax on their winnings. The tax structure on operators is also fair. It leaves them plenty of room to compete while being both attractive to players and profitable for their shareholders. In short, everything is well set up if you enjoy sports betting in Italy.
Best Italian Betting Sites
1
Jetbull
50% up to €100
2
1xBet
100% up to €100
3
888 Sport
100% up to €100
Popular Sports for Betting
Football is without a doubt our national sport as well as being the most popular sport for betting online in Italy. Our four World Cup victories are more than any other nation in Europe has accomplished. The whole world will miss Italy after we narrowly failed to qualify for Russia 2018. Our clubs have also won the UEFA Champions League 12 times which trails only Spain who has 13. We were also runners-up in Euro 2012.
Football Betting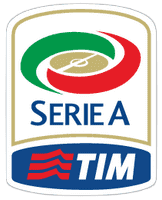 All Italian betting sites have great coverage for football. All obviously support Serie A, but the coverage doesn't stop there. You can find top leagues from around the world including La Liga, Bundesliga, Premier League, Ligue 1 and more. Italian football coverage also includes Serie B, Berlusconi Trophy, Coppa Italia, Lega Pro, Super Cup and Trofeo TIM.
No matter which league you're looking at, sportsbooks which offer betting online in Italy have a great variety of markets. You can bet on the match winner or the draw, or bet over and under goals and corners. At most sites, you can also bet on goalscorers, fulltime/halftime, handicaps, scorecasts, and many unique game propositions. If you like sports betting in Italy you will find some of the best market selection around both for prematch and in-play live betting.
Tennis Betting
Tennis is another sport very popular for betting online in Italy. On the men's side no matter if you're pulling for top players Roger Federer, Novak Djokovic, Andy Murray, or Rafael Nadal or Italians Andreas Seppi and Fabio Fognini there is no shortage of betting markets. The same is true for WTA tennis as well. Whether pulling for local players Sara Errani and Roberta Vinci, or top ranked players Simona Halep, Maria Sharapova, or Serena Williams there are plenty of betting markets.
Perhaps what makes tennis so exciting to follow is there is no real off-season. Even during the short break, there are plenty of exhibition matches that online bookies offer odds for. Also, with internet betting, it is possible to bet on each serve, point, set and match. You can also bet over/under total points and so much more.
Volleyball Betting
Volleyball is still very popular in Italy though we're no longer as dominant on the national scale as we were prior to the year 2000. We still have one of the top leagues in Europe and are a threat in all the European and world competitions. This is also another sport like tennis that is fun to bet on while in-play. Some betting sites even have live streams of the match allowing you to make wagers on each serve, match, races to 5, 10, 15, and 20 and a variety of other in-play bets while watching the match live. After football, volleyball is probably the most popular for sports betting in Italy.
Other Sports
The variety offered by Italian licensed betting sites is endless. You can bet on American sports such as NFL football, NBA basketball, NHL Hockey, and MLB baseball. You can also bet on all sorts of European and Asian sports. Or perhaps your interest is small market Italian sports. Certainly attending games from leagues where betting is not mainstream you can learn the teams well enough to gain a betting edge. Some examples include Serie A and Italian Cup hockey, A Elite handball, IBL baseball, and Lega A, Super Cup, Italian Cup, Serie A1 Women and Lega 2 basketball.
Final Words on Sports Betting in Italy
In summary, betting online in Italy is a fully legal and highly regulated environment. No matter what sports or markets you're interested in, you can find plenty of wagering opportunities at the sites recommended earlier in this article. As we say here in Italy, Si prega Scommetti con moderazione – Please Bet Responsibly. Stay within your limits, know your means, keep your head, and we wish you the best of luck betting sports online.