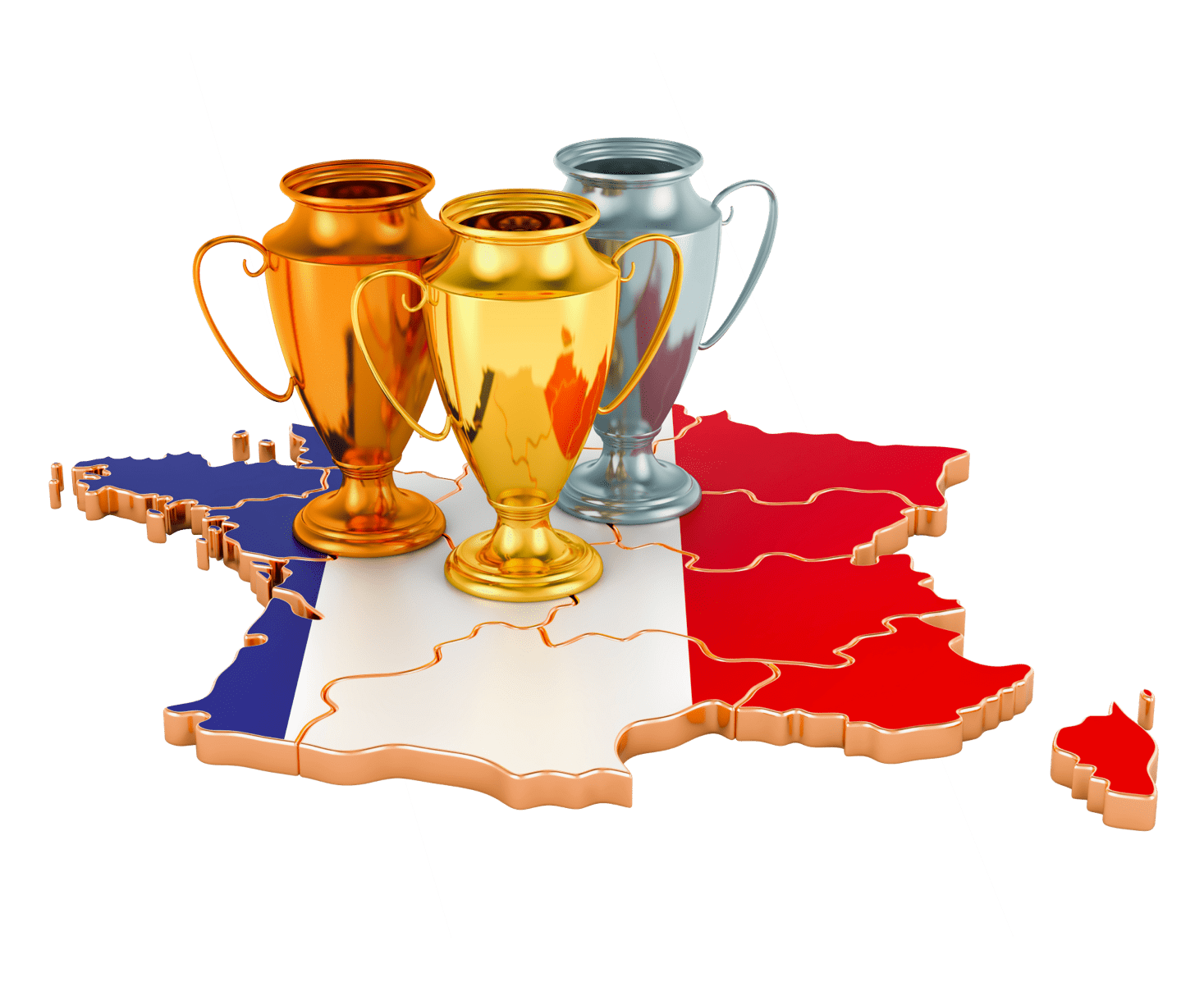 Online Sports Betting in France 2023
Cliquez ici pour la version en français
Thank you for visiting our guide to sports betting in France. Our team has researched dozens of websites to come up with our top list of the best French betting sites. Here, you'll find both our recommendations and all of the information you need to get started with online sports betting in France.
Best Online Bookmakers in France – December 2023
What Do the Best French Betting Sites Offer?
We look at a variety of criteria when rating and reviewing French betting sites. While no two sites are exactly the same, there are several factors that a website must excel in to make our list. Here's a rundown of a few of the most important areas we consider in our recommendations.
When it comes to sports betting in France, it's important to play on legal, regulated websites that are licensed by ARJEL. Sticking with regulated websites is the best way to ensure you enjoy a fair, safe experience while betting on sports. That's why we only recommend sites that have earned a license from ARJEL.
Every sports betting site will offer you different odds on sporting events from around the world. However, some bookmakers regularly feature odds that are far more friendly for bettors than others. We make sure that our top sites offer you the best possible payouts on a wide variety of sports.
While every betting site offers customer support, not all of them do so in French. Our recommended sports betting sites feature live chat, phone support, and/or email support in French. That way, you can always get the help you need in the language of your choice.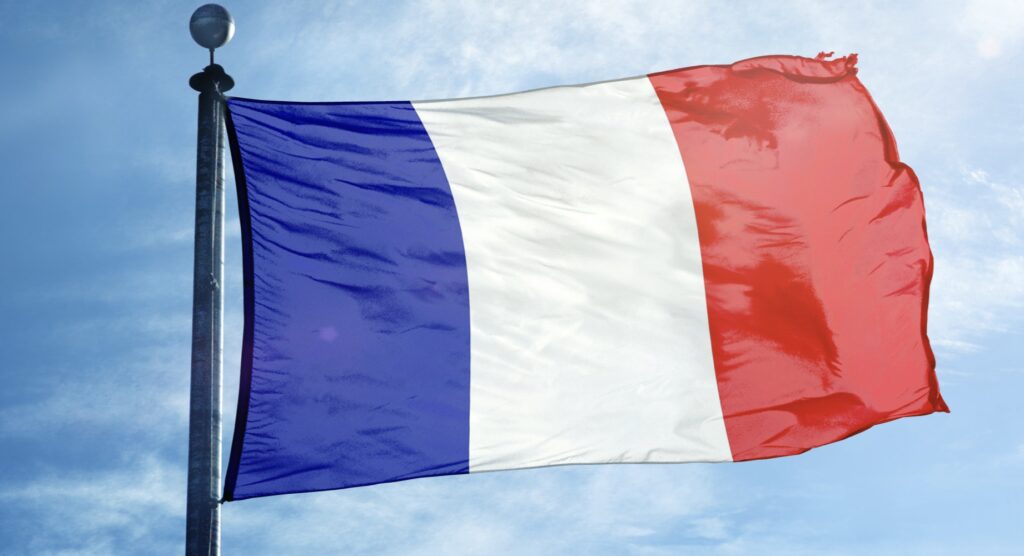 Online Betting in France – Legal but Heavily Regulated
After state-owned sites launched the first online betting sites in 2001, France expanded legalized online and remote gambling via a 2009 bill, which went into effect in May 2010 – just before the FIFA World Cup that year. The laws allowed for online sports betting, as well as online poker and online horse racing pools from operators throughout the EU. Previously, only state-owned betting sites had been allowed in France.
At the time, ARJEL served as the chief online gambling regulatory body in France.
Playing on licensed sites comes with a wide variety of benefits. You will never have to worry about falling victim to scams or have to deal with operators who might shut down without being able to pay you. By sticking to licensed and regulated betting sites, you'll always be able to turn to ANJ to resolve any problems or disputes you have while playing.
Depositing at French Betting Sites
Betting sites in France offer you a wide variety of ways to deposit money into your accounts. While each site has its own list of methods, many of the most popular options are available at most or all of our recommended sites.
Traditional banking options can be used at most betting sites. For instance, you can typically transfer money from your bank account directly to a betting site. Another popular method is the use of a credit or debit card, which allows for instant, secure transfers, just like with online shopping.
You may be more familiar with PayPal, which is used worldwide for money transfers. While PayPal does not generally allow itself to be used for unlicensed gambling, you can utilize it as a deposit method at many regulated betting sites.
Prepaid options are quite popular among users who don't have access to traditional banking accounts, or don't want to share their financial information.
One of the most widespread of these methods is Paysafecard, a card that can be purchased at retail outlets throughout France as well as online. You can find more information about how to buy and use Paysafecard from the company's French website.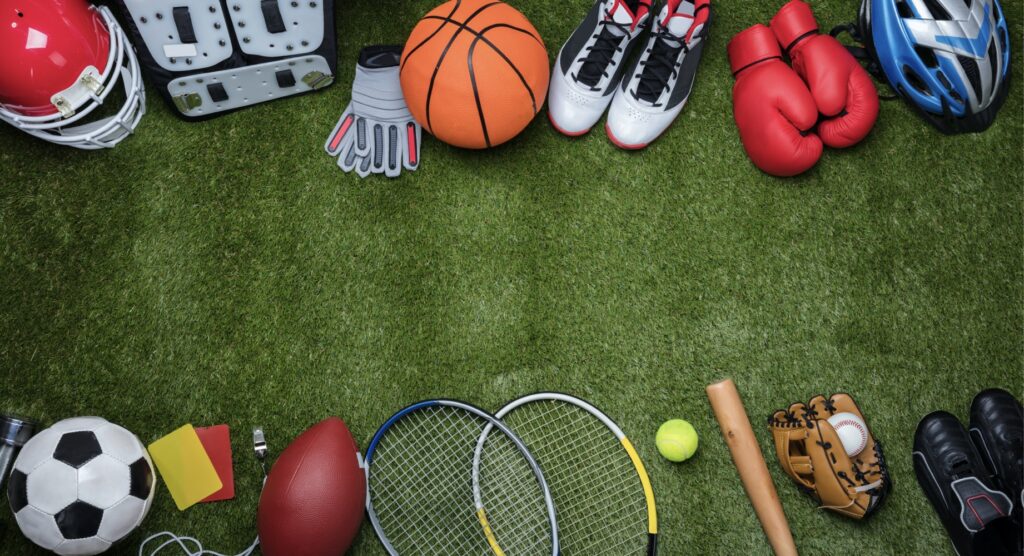 Which Sports Are Most Popular at Betting Sites in France?
If you try sports betting in France, you'll find that bookmakers offer odds on dozens of different sports from around the world. However, some sports are particularly popular in the country and get special attention at betting sites.
Here's a quick breakdown of a few of the sports and competitions that are particularly common at French betting sites.
Football
Football
Football is the most popular sport in France, and betting sites in the country reflect this. You will find a vast array of football markets to bet on from around the world all year long. Along with betting on Ligue 1 and Ligue 2, you can wager on all other major competitions in Europe, including the English Premier League, La Liga, Bundesliga, and Champions League. Many bookmakers also offer betting on minor domestic leagues from across the globe.
You can bet on international football as well. From the European Championships all the way through the World Cup, football betting makes up a large percentage of all the action at betting sites in France.
Horse Racing
Horse Racing
France boasts a long horse racing tradition and is home to some of the most prestigious races in Europe. Chief among them is the Prix de l'Arc de Triomphe, more commonly simply known as the Arc. This race is run at the Longchamp Racecourse in Paris each year, typically in October.
Many betting sites in France offer odds on the top races in France, as well as others across Europe and the United States. In some cases, horse racing is treated as a separate operation from sports betting, but you will be able to find both at our recommended betting sites.
Cycling
Cycling
France is home to the world's most famous cycling race: The Tour de France. This annual competition is held each over 23 days each July and attracts the best cyclists and teams from around the world. It's also the most popular race in the world for fans and spectators, and has become increasingly attractive to bettors as well.
Most of our recommended betting sites allow you to wager on the Tour de France. Many also offer betting on other major cycling events, such as Grand Tours in France and Spain, allowing you to bet on the entire cycling season.
Other Sports
Other Sports
Of course, the above is only a small sampling of the sports that you will find offered when visiting online betting sites in France. Many other favourites are also commonly found at our recommended bookmakers.
For instance, our top-rated betting sites offer odds on the biggest rugby union competitions, including the Six Nations, France's Top 14, and the Rugby World Cup. You can also bet on tennis events, from the French Open down to the smallest events in other nations. Motorsports fans can wager on F1 races like the Monaco Grand Prix or the famous 24 Hours of Le Mans endurance race.
Beyond those French events, betting sites also feature betting from leagues and competitions around the world. American sports leagues like the NFL and NBA are commonly offered, as are matches from sports like handball, cricket, darts, and various esports.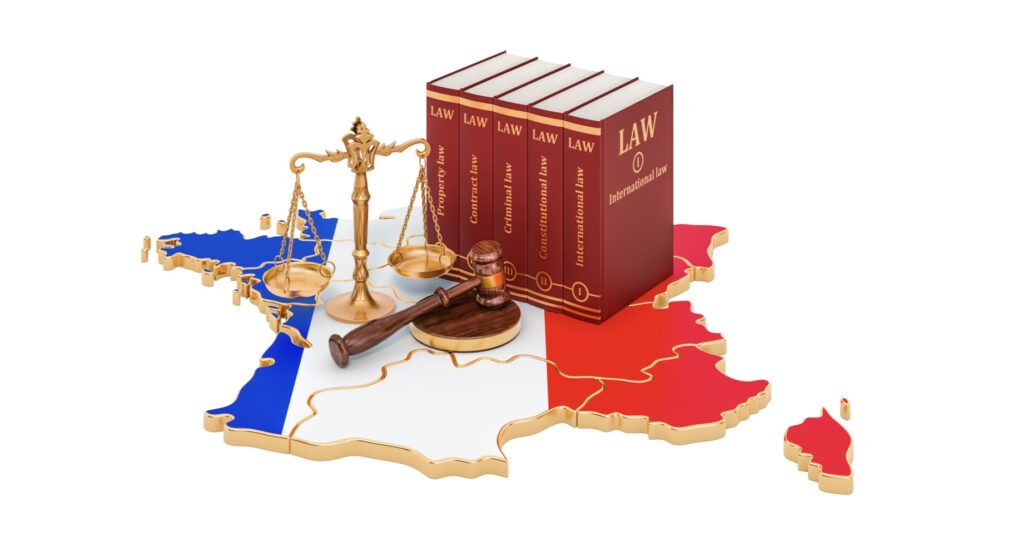 French Gambling History and Laws
French gambling history dates back to at least the 16th century. The French made their mark on card games in the 1500s by adding the queens to the standard poker deck. In the 17th century French mathematician Blaise Pascal invented the roulette wheel.
The French government banned all forms of gambling except for horse racing in 1836, but underground dens still proliferated. In 1842, brothers Louis and Francois Blanc added a zero to Pascal's invention to make the roulette wheel a standard of casinos around the world. In 1867, the French invented pari-mutuel betting, which remains still the primary way horse racing is bet around the world today.
As sports betting began to gain popularity in the late 19th century, it was seen as a threat to the horse racing industry. The French Parliament specifically banned all fixed-odds betting in 1891, while creating the state-owned Pari Mutuel Hippodrome (PMH), which could legally run horse racing pools.
FDJ and PMU remained monopolies for decades, contributing much of their profits to financing various sports, including football clubs. In 1983, pool-betting greyhounds became legal. In 1987, the legal gambling age was lowered from 21 to 18. In 1997, Basque pelota betting was legalised.
In 2001, FDJ and PMU received permission to offer their services online, which led to the launch of the first legal internet gambling sites in France. The two companies lost their monopoly in 2010, when the French market was opened to operators from other European Union nations. The French Autorité de régulation des jeux en ligne (ARJEL) was established to regulate the online gambling industry and providing licensing for legal betting sites.
In 2020, l'Autorite nationale des Jeux (ANJ) was established to oversee all forms of gambling in France, superseding the role of ARJEL. ANJ currently lists 27 legal online sports betting in France, which are provided by 14 approved operators. Those sites include not only sports betting, but also horse race betting and poker. However, traditional casino games are not available at regulated French gambling sites under current laws.
France Betting FAQs
What are the best French betting sites?
Our team has evaluated the
best French betting sites
to come up with our list of recommended bookmakers. Our top list includes all of the top betting sites in France today.
Is online gambling legal in France?
Yes. Regulated and licensed online gambling sites can operate legally in France, and French players are free to play on such websites.
Does France tax online gambling winnings?
In most cases, you will not owe taxes on winnings from online betting sites. However, professional players may have their winnings treated as income. For more information, please consult a local tax expert.
Q.
Are betting exchanges legal in France?
A.
Unfortunately, betting exchanges are not legal in France. No betting exchanges are licensed by French regulators.
Q.
Can you use bet365 in France?
A.
Bet365 is not among the list of licensed operators that can offer sports betting in France. Because of this, bet365 has not allowed French players to bet on its sites since 2010.