The Best paysafecard Betting Sites for 2023
paysafecard has been a popular payment method at betting sites since it launched in Austria back in 2000.
On this page, we explain the simple process of purchasing your prepaid card and highlight how easy it is to deposit at paysafecard betting sites.
Available in over 40 countries, paysafecard is a trusted payment method that is accepted at hundreds of betting sites. Read on to discover which sites are the cream of the crop.
Best Online Betting Sites That Accept paysafecard
How We Compare Betting Sites That Accept paysafecard
We conduct an exhaustive review of every paysafecard betting site to ensure it meets our strict standards. At SBO.net, our team of experts boasts decades of experience in the sports betting industry, so you can trust our judgement and use it to select a bookmaker that's ideal for you.
The first factors we consider are the site's reputation and security measures. We also expect to find a long list of banking methods and lots of support options. Some of the many other factors we consider when reviewing the best paysafecard betting sites include:
Sports betting is a competitive business. paysafecard betting sites do everything they can to attract new customers by offering generous welcome bonuses. You may receive a matched bonus that requires a deposit or a free bet as a treat for registering. We check the terms and conditions attached to welcome bonuses to ensure you get a fair deal.
We understand that you don't always want to bet on major sports like football, tennis or horse racing. Sometimes, you wish to take advantage of betting opportunities on more obscure sports like curling and table tennis. Our recommended paysafecard betting sites cover countless sports to ensure you always have an event to bet on – anytime, anywhere.
At SBO.net, we only give our seal of approval to paysafecard betting sites that offer the best odds on a consistent basis. Don't be the punter who receives a good football tip and wins a bet at 1.75 only to discover it was available at 2.42 somewhere else. Competitive odds improve customer satisfaction and ensure that you don't leave money on the table when you win.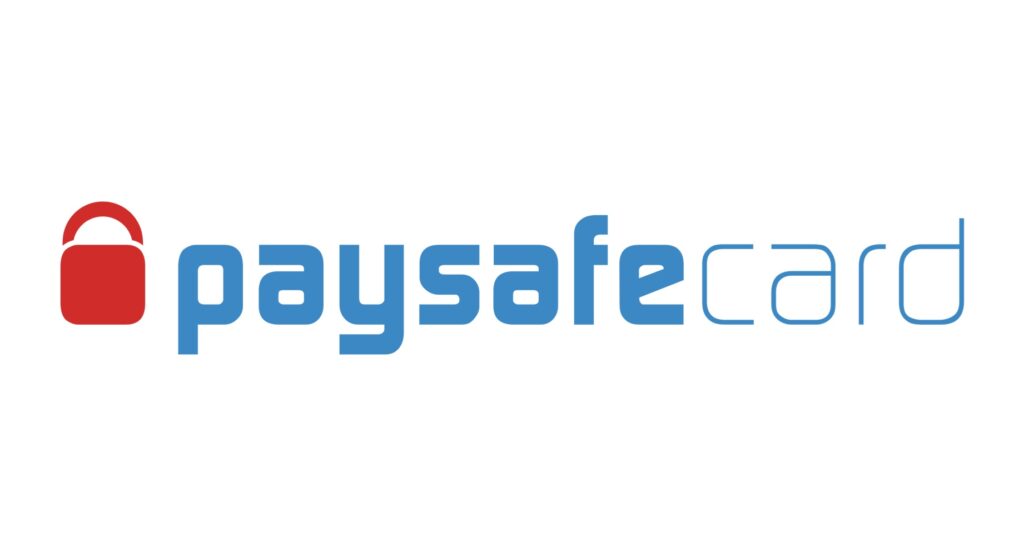 How Can I Bet Online With paysafecard?
Using a paysafecard to fund your betting account is simple. The process is quick, and you never have gambling-related transactions showing up on your bank statements.
Here is a step-by-step guide to depositing via paysafecard:
Step 1
Join one of the paysafecard betting sites listed on this page
Step 2
Navigate to the cashier and select paysafecard as your chosen deposit method
Step 3
Enter the amount you wish to transfer, ensuring you have enough funds on your paysafecard
Step 4
Enter the 16-digit PIN printed on your card
Step 5
Your funds will appear in your betting account immediately
If you haven't used paysafecard before, you will be happy to learn that the prepaid card is available to purchase locally or online.
Buy paysafecard Locally
paysafecard is so widely used that you can buy one over the counter at more than 650,000 outlets in various countries around the world. If you live in the UK, look for any retail outlet with a PayPoint sign. No matter where you reside, follow these steps:
Step 1
Inform the cashier that you would like to purchase a paysafecard
Step 2
Tell the cashier how much you would like to deposit on the card
Step 3
Pay for your paysafecard
Step 4
Enter your unique 16-digit PIN
Step 5
You can now bet on your favourite sports
Buy paysafecard Online
It takes only a few moments to purchase your paysafecard online. Follow these steps:
Step 1
Visit the official paysafecard online distributor (wkv.com) and click on the amount you wish to purchase
Step 2
As a first-time user, you will need to register your account by adding your email address and a password
Step 3
Verify your email address, then log in again and confirm your purchase value
Step 4
Fill in your personal details and select your payment method from the many options
Step 5
Enter the 16-digit paysafecard PIN sent via email
Step 6
You can now bet on your favourite sports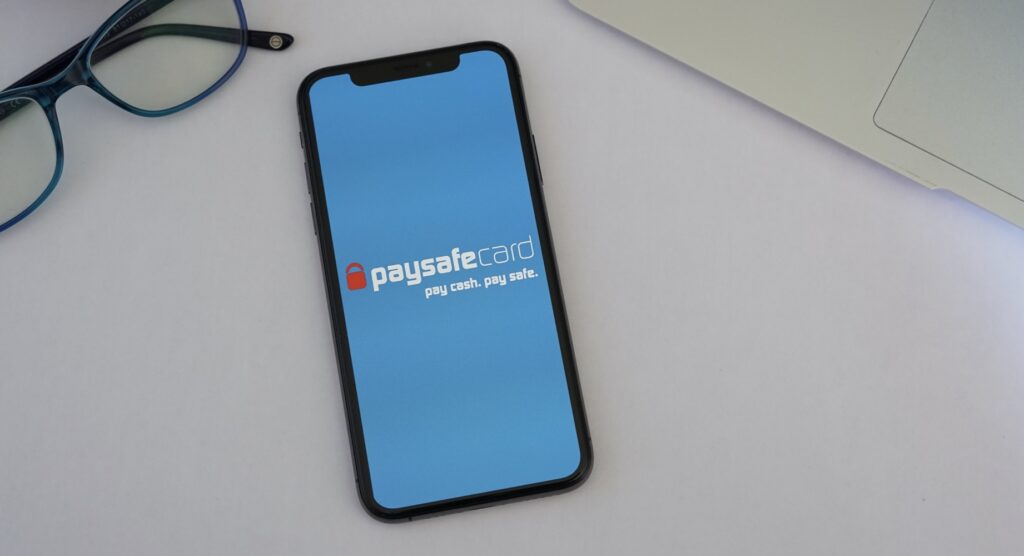 Can paysafecard Be Used to Withdraw Winnings?
Withdrawal policies differ between bookmakers. Some allow customers to withdraw their cash back to their "my paysafecard" account after entering the necessary email address. However, some betting sites will not process withdrawals back to paysafecard.
Don't worry, though. Our recommended paysafecard betting sites want to make your online betting experience as painless as possible. They allow you to withdraw via bank transfer, credit card or an e-wallet.
You should be aware that you may have to make a small deposit with this secondary payment method before being allowed to withdraw funds in this way.
paysafecard Fees and Limits
There is a maximum transaction fee of £40 when using paysafecard. Although this does not sound like much, it at least means you will be depositing a modest amount initially into your paysafecard betting account.
When it comes to withdrawing back to your "my paysafecard" account, most bookmakers have a limit of around £250.
All transactions are free and fast. However, nothing in life is entirely free, and paysafecard makes money by charging customers a monthly service fee of £3 after six months. After 12 months, and only if you have made no transactions over the previous 12 months, £6 is deducted from your account each month as a maintenance fee.
The Pros and Cons of Using paysafecard for Betting
For most punters, paysafecard has more benefits than drawbacks. Let's take a closer look at the main pros and cons of using the payment method to fund your betting accounts.
Pros
Security
Security
Some punters are reluctant to enter their card details or bank account information at online betting websites (especially new sites), for fear of their information being compromised. A prepaid voucher like paysafecard enables customers to add funds without any security fears.
Anonymity
Anonymity
In countries where gambling is illegal, or where gambling is taxed, paysafecard betting is a great way to remain anonymous. You will not have gambling-related transactions showing up on your bank statements.
In some countries, payments to betting sites are not even allowed from your bank; an alternative method like paysafecard is a necessity.
Control
Control
Using a paysafecard helps punters separate their gambling money from their day-to-day spending. It also enables individuals to control their betting activities and avoid spending more than they can afford.
Cons
Time
Time
Individuals using paysafecard must visit a shop that sells the vouchers before they can deposit. Even purchasing paysafecard vouchers online takes a few minutes, whereas using a debit or credit card takes a matter of seconds.
Availability
Availability
paysafecard is not available everywhere, and people who live in more remote locations may find it difficult to purchase a 16-digit PIN.
Limited Spending
Limited Spending
The £40 paysafecard transaction limit will seem too restrictive for many punters, especially if you're used to betting a considerable amount on your favourite sports.
Alternative Payment Methods
While we recommend using paysafecard as a fast and secure way to fund your betting accounts, we understand it won't be a first preference for most punters. The good news is there are plenty of alternative ways to support your paysafecard betting account, including:
Credit cards
Credit cards
Credit cards issued by Visa and Mastercard are accepted by nearly every online sports betting site. While depositing with credit cards is quick and the limits are higher than paysafecard, you will have to pay a fee for each transaction.
PayPal
PayPal
Most people have a PayPal account, so using the e-wallet to fund your betting account is easy. One drawback, however, is that quite a few betting sites do not accept PayPal as a payment method.
Skrill
Skrill
Skrill is another popular e-wallet that started life to serve the online gaming sector. Today, Skrill is owned by the same company that owns paysafecard.
History of paysafecard
paysafecard was established as an Austrian firm in 2000, and has grown to become one of the most widely accepted prepaid cards in the world.
There was a significant change in 2013 when Skrill acquired paysafecard, swallowing up Ukash in the process. In 2015, Optimal Payments PLC purchased Skrill Group and rebranded as Paysafe Group, which also happens to include NETELLER.
paysafecard Betting FAQs
What is the best bookmaker that accepts paysafecard?
With so many online bookmakers offering paysafecard as a banking method, it's difficult to recommend a single site. We have compiled a list of the
best bookmakers that accept paysafecard
to narrow your choices and make it easy for you to start betting with paysafecard.
Can I deposit with multiple paysafecard PINs?
Yes! You may use up to three paysafecard PINS to deposit to your favourite paysafecard betting account. However, the total amount you deposit must not exceed the £40 limit.
How long does it take to deposit with paysafecard?
Once you enter the amount you want to deposit and complete your 16-digit PIN, the funds are transferred from your paysafecard to your betting account immediately.
Q.
Which countries accept paysafecard betting transactions?
A.
paysafecard itself is available in more than 40 countries around the globe, including most of Europe, North America, South America and Australasia.