SBO.net launched in 2011 with the intention of becoming the ultimate online sports betting hub.
We cater for punters of all levels, striving to take your sports betting knowledge to the next level and help you beat the bookies. We do this by providing everything you could possibly need for a great sports betting experience: in-depth bookmaker reviews, country and sports guides, strategies, free tips, and even free tools. You name it, you'll find it here at SBO.
"Our aim is to share our knowledge and break down the barriers to understanding sports betting online. We want to make it easy for you to get better at online betting."
Meet Our Sports Betting Experts
We are proud to say that our list of team members reads like a who's who of the online sports betting industry. Without the people we are about to introduce you to, we wouldn't have been able to achieve our goal of becoming the ultimate online sports betting hub.

Alan Penny – Editor-in-Chief
Alan hails from Northern Ireland and is an avid fan of all sports. He has been with us since 2017 and serves as SBO's Editor-in-Chief. Alan passionately covers everything from the latest regulatory developments across the globe to tips on the latest football matches.
Get in touch with Alan: Facebook

Ed Scimia – Sports Writer
Ed Scimia is a freelance writer who covers sports betting and the gaming industry. He graduated from Syracuse University in 2003 with degrees in Magazine Journalism and Political Science. He is also the author of several books, including the So Bad, It's Good series on enjoyably bad movies. Ed formerly worked as the Chess Guide for About.com.

Eric Roberts – Sports Journalist
Eric has been a sports journalist for over 20 years and has travelled the world covering top sporting events for a number of publications. He also has a passion for betting and uses his in-depth knowledge of the sports world to pinpoint outstanding odds and value betting opportunities.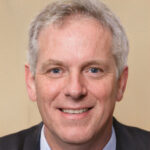 Carl Wright – Sports Writer
Carl is the original 'Special One' and uses his statistical knowledge of football to gain the upper hand over the bookies on a weekly basis. A student of odds and probabilities, Carl brings his vast experience of playing the odds and beating the bookies to a weekly column highlighting the very best football bets.

Dan Fitch – Sports Journalist
Dan is a sports journalist who has been published by the likes of ESPN and FourFourTwo. He specialises in betting writing, using his many years of industry knowledge to give tips and insight for a number of online bookmakers.
Gary Gowers – Sports Writer
Gary is a freelance sports writer who has been featured on an assortment of publications like The Metro, MyFootballWriter.com and SportsBettingDime. In recent years he has used his sporting knowledge to write previews and tips articles for a whole host of sports betting sites.

Jake Nichols – MMA Reporter
Jake is a mixed martial arts reporter from Australia. At SBO.net, Jake uses his industry knowledge to uncover exceptional betting opportunities and share them with readers before the bookmakers can adjust their lines.
Get in Touch
Have a question or suggestion? Then please don't hesitate to contact us.