Online Betting in the Philippines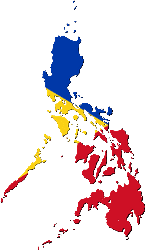 The Philippines is a friendly country for internet betting and has legal online sports books, online casinos and even online bingo. Also, our special economic zone Cagayan licenses many Asian bookies. These websites do not accept Filipinos, because Cagayan is more of a legal haven for operators targeting other Asian countries. The domestic websites Filipinos can use are licensed by the government owned Philippine Amusement and Gaming Corporation (PAGCOR).
For many years PAGCOR licensed sites only offered casino games and betting on Philippine Basketball Association (PBA) and Asian basketball leagues and competitions. Today it's also possible to bet the world's most popular sports with Philippines licensed bookies. This includes boxing, NBA basketball, European soccer, Asian soccer, American football (NFL), baseball, rugby, cricket, golf, tennis and Formula 1. If you live in Philippines, you know it's not difficult to find betting terminals and to find PAGCOR websites for sports betting, casino games and bingo. What can be hard is finding foreign gambling sites that accept Filipinos and have banking options we can use. These are the topics I cover in this article.
If you would prefer to read our Filipino version of this article, please click here.
Why Use Foreign Betting Sites
First understand that online gambling is a not a crime. Before this was a legal debate, but in January 2012 the appeals court confirmed it is not illegal for Philippines residents to use foreign online gambling sites (source). This was an important ruling for poker because there is no Philippines licensed poker sites that offer the volume of www.pokerstars.com. This is the most popular site all over the world and the one most Filipinos also use. With this ruling, many are now also looking abroad for online betting alternatives.
The reason why is: PAGCOR licensed bookies are not known for offering the best odds. For example the opening weekend of English Premier League, Mega Sports World (MSW) was offering: Arsenal 1.36, Sunderland 10.00, and Draw 4.80. Shopping around with foreign betting sites I was able to find better odds on all three selections. This included Arsenal 1.40 at 888Sport, Draw 5.14 and Sunderland 10.13 at Pinnacle Sports. I have never in my history of online betting found a PAGCOR licensed betting source offering the best odds on a sporting event. There's also the fact foreign betting sites offer in-play live betting, have more markets, and also support other gambling product such as online poker.
The challenge is, while it is not illegal to use foreign betting sites, many of these websites do not accept residents of the Philippines. This is because many have business operations here. This includes Asian bookmakers licensed in Cagayan Freeport, and some betting sites broadcasting their attached live dealer casinos here, as well as others that have phone support centers here. Although it would be legal for players to use these sites, there are other laws that apply on the operator end that make it illegal for them to accept residents of the Philippines.
Foreign Online Bookies Restricting Philippines
First understand there are far more online bookies that do not accept residents of the Philippines than there are that do. Asian bookies such as 188bet, Dafabet, Mansion88 (M88) don't service our country. The same is true for popular European betting sites such as BetFred, BlueSquare, Boyle Sports, Expekt, PaddyPowerPoker, and William Hill. This is only a small list of the many popular gambling sites that do not offer betting to anyone registering an account with a Philippines address or accessing from a Philippines IP address. In the next section I cover reputable sites that do offer us online betting.
Online Bookies Servicing Philippines
1
BetOnline
50% up to $1000
2
Intertops
50% up to $200
3
5Dimes
20% Free Play
4
Bookmaker
15% up to $2500
www.5dimes.eu is a great online bookie for residents of the Philippines to use. They are a Costa Rica based company that offers online betting in United States Dollars (USD). They've been in business since 1998 and offer some of the best odds on all sports. They also offer a wide range of betting markets and cover all the world's football (soccer) leagues, the entire world's basketball leagues and all other sports. They of course also offer competitive odds on PBA basketball including the Philippine Cup, Governors Cup and Commissioners Cup. Here you can bet online poker and online casino games too.
www.pinnaclesports.com is another great website that offers much the same as 5Dimes. They have the highest betting limits, most banking options and fastest payouts. They are based in Curacao, have been in business also since 1998 and offer betting accounts in many currencies. The currencies supported include: United States Dollars (USD), European Union Euro (EUR) Singapore Dollars (SGD), Hong Kong Dollars (HKD), Thailand Baht (THB), Malaysian Ringgit (MYR), Chinese Yuan Renminbi (RMB) and twelve others which are clearly listed on their website. They have betting on PBA basketball, all the American sports, and football (soccer) leagues from all around the globe. While they don't have online poker, they do have a low house advantage online casino.
www.bookmaker.eu is one of the most trusted gambling sites in the world. Unique to Bookmaker is that they offer betting accounts in Philippine peso (PHP), as well as United States Dollar, Euro and many additional currencies. Their parent company has been operating offshore sportsbooks since 1985. You'll notice most of their home page markets US sports, but once you log-in you'll find there are wagering options on many European and South American sports leagues as well. Unfortunately, their coverage of PBA basketball is quite limited, but they are top notch for most other sports and do offer an online casino and online poker room.
How to Deposit and Cashout
Those new to online betting from the Philippines will find the easiest method for initial deposit is generally MoneyGram. MoneyGram is available at the over 1500 Cebuanal Huillier branded pawn shops spread across the country, and at Banco De Oro, Metrobank and Allied Bank branches. It's also available at many post offices who have a Peragram logo, and at KwartaGram agents, M. Lhuillier, RD Pawnshop, SMART and SM Mall.
You can find the closest Moneygram to your location and instructions for sending a money transfer using this link. Another service that works the same as money gram is Western Union; you can find locations at www.westernunion.ph.
Both Western Union and MoneyGram are accepted at www.5dimes.eu and www.bookmaker.eu. After registering an account at their website, contact their support department by live website chat and tell them you'd like to deposit using MoneyGram (or Western Union if that's your preference) and need details. They'll give you a name and location to send to (valid only for a few hours). You take this information to the closest agent, fill out a form and pay in peso. You'll then be given a receipt with a Money Control number on it. Next return to live website chat and tell them this number and the amount you sent. The money will be credited to your betting account in less than an hour (often 15-30 minutes) and you can begin betting online. Note: if you send over a certain amount (usually $250 USD to $300 USD) the online bookie will cover the transfer fee by adding it to your betting account balance.
At any time you want to take money out of your account you can request a MoneyGram or Western Union payout. There is a fee involved with this and note that 5Dimes has much lower fees than Bookmaker.
Click2Pay from Philippines
Another popular method to deposit from the Philippines is Click2Pay. Start by registering an account at www.click2pay.com. Once your account is fully open visit this website. This is a third party that Click2Pay uses to accept Philippines bank transfers. Follow those instructions and if you have any problems or technical issues, you can also call them for help. They'll give you an account name and account number to transfer to from your bank. This process works just like paying a credit card or utility bill – you must do it in person with your bank and make the transfer in peso. From here, in about one or two days, the money will be in your Click2Pay account in peso. You can then use it to deposit to gambling sites.
The betting sites I know of accepting Click2Pay are 5Dimes and Bookmaker for sports (Pinnacle Sports does not accept this method). Poker websites that accept Click2Pay and offer accounts to Philippines residents include Carbon Poker and Everest Poker (PokerStars and PartyPoker do not accept this method). Click2Pay can also be used as a method to take money out of gambling sites (you can request a Click2Pay payout). This is great for moving money between sites. For example you can cash out of 5dimes to Click2Pay and then send from Click2Pay to Bookmaker or Carbon Poker. If you want to take money out of your Click2Pay account you can request a check. Understand because this is a foreign check it will not be in Philippines peso (will probably be in Euro). This check will take a small amount of time (usually less than 1 week) to clear at your local bank.
While more expensive, if you're in a hurry, requesting a Western Union or MoneyGram payout will work better. Having said that, if you manage to get set up with the next option I cover — NETELLER — then you will have an even better method for receiving payouts.
Using NETELLER in the Philippines
The absolute best method for moving money between online bookies and cashing out winnings is www.neteller.com. The challenge is NETELLER accounts are very difficult to fund from the Philippines and to cash out you need to have deposited at least once with this method. If you have a friend living in a country where NETELLER is fully supported, you should open a NETELLER account and have them transfer money to your NETELLER account (perhaps you can exchange PayPal funds or send them a bank wire). Once you get money into your NETELLER account, you should deposit the minimum at each of the gambling sites you intend to use. For sports betting, be sure to deposit to Pinnacle Sports, 5Dimes and Bookmaker with this method. This is because once you've deposited once with NETELLER you can then cash out with that method at any time in the future.
The benefit here is you can apply for a NETELLER prepaid MasterCard. These are free and take almost a month to arrive after you apply online. With this card you can access your NETELLER balance at any ATM machine, or can spend your balance at any store that accepts MasterCard. What's awesome is going forward you can deposit easily using Philippines bank transfer to Click2Pay, then when you win, you can request a NETELLER Payout and cashout your NETELLER balance at any ATM machine. This gives you an easy method to deposit and an easy method to get paid.
Book to Book Transfer
While it's not advertised, it's possible to transfer money between online bookmakers. Bookmaker.eu transfers with 5dimes and www.betonline.ag for a $100 US fee (up to $5,000 US). Just contact their live chat and ask for a transfer to that book (you must have an account with the site you're transferring to). With 5dimes and BetOnline you can transfer to Bookmaker for free. There are also other sites they each transfer with, but these websites won't provide a list of sites they transfer with; you need to ask them one by one if they transfer to that book or not.
Importance of Using Multiple Betting Sites
If you follow the instructions in the previous section, and eventually get a NETELLER account too, moving money between online betting sites is easy. If you're serious about making the most money betting sports, it's important to use multiple websites and shop the odds. Before placing a bet, check out the betting sites where you have money in your account and look to see which one offers the best odds. While it might seem trivial over small amounts, this is often what makes the difference between career winners and losers. Those who beat sports understand small money adds up and these punters never bet unless they're getting the best odds. The websites offering best odds to Filipinos are the ones I mentioned already in this article.