The Best Cricket Betting Sites for 2023
There's no reason to be stumped by the endless number of cricket betting sites; we've carefully selected the best all-rounders so that you can bet on events like the Ashes and the Indian Premier League.
In addition, we explain the different formats of modern-day cricket and provide an overview of the world's biggest cricket events. We also discuss the most popular cricket betting markets and share our top tips to turn you into a cricket betting expert.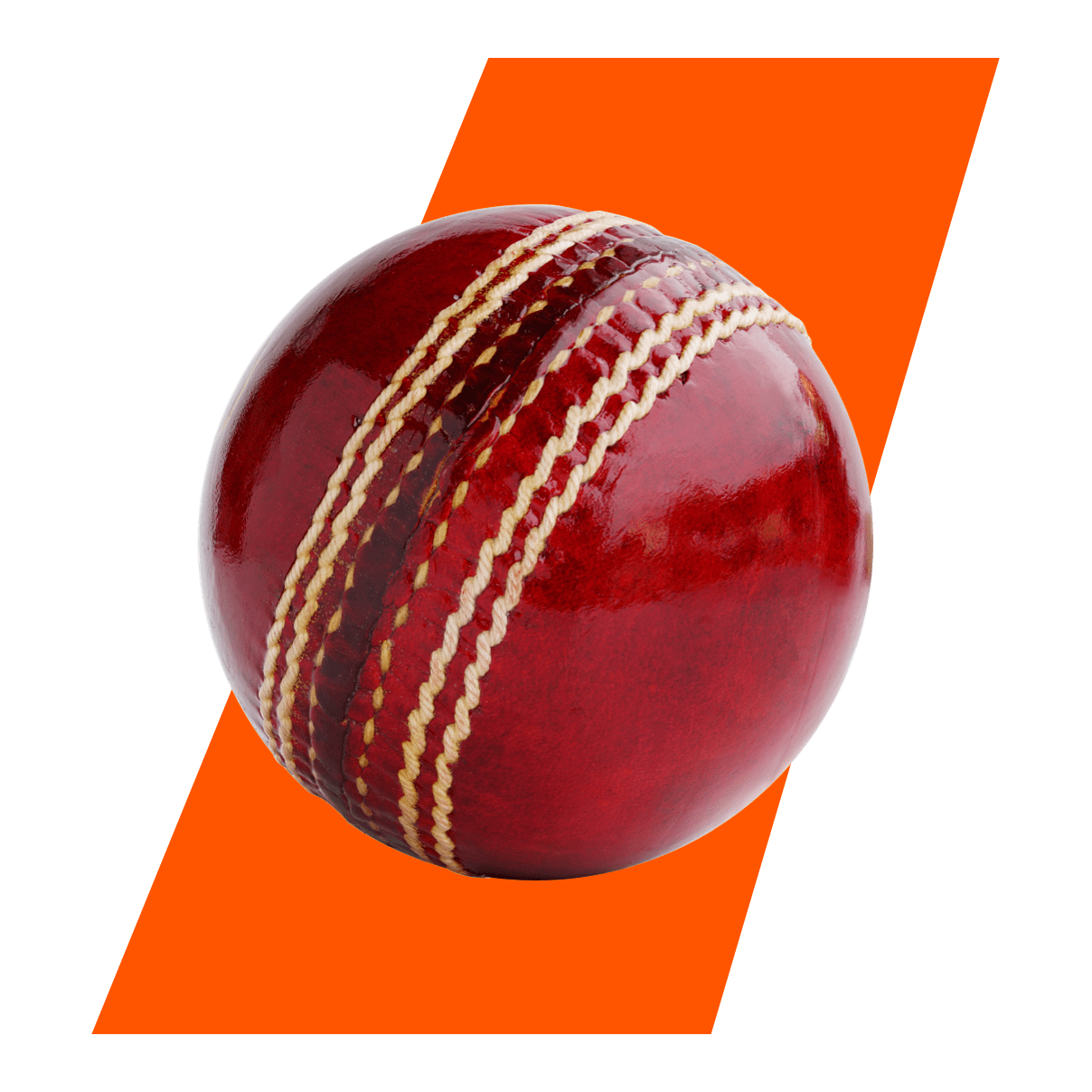 Best Cricket Betting Sites – December 2023
How We Select the Best Cricket Betting Sites
You may know the difference between a bouncer and a googly but deciding where to bet on cricket is a whole new ball game. With hundreds of betting sites to choose from, beginners often feel overwhelmed when it comes to betting on cricket online for the first time. Luckily for them, we love nothing more than helping fellow cricket fans.
At SBO.net, we take great pride in reviewing and rating the cricket betting markets offered by every bookmaker on the net. Each review takes hours to complete, but we believe every second is worthwhile so that we can direct bettors like you to the best online bookmakers for cricket betting.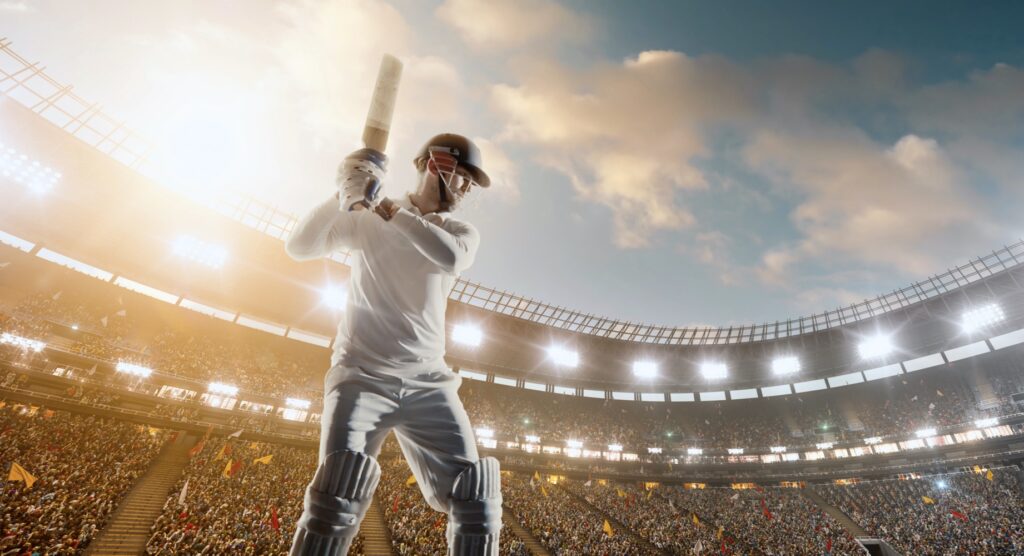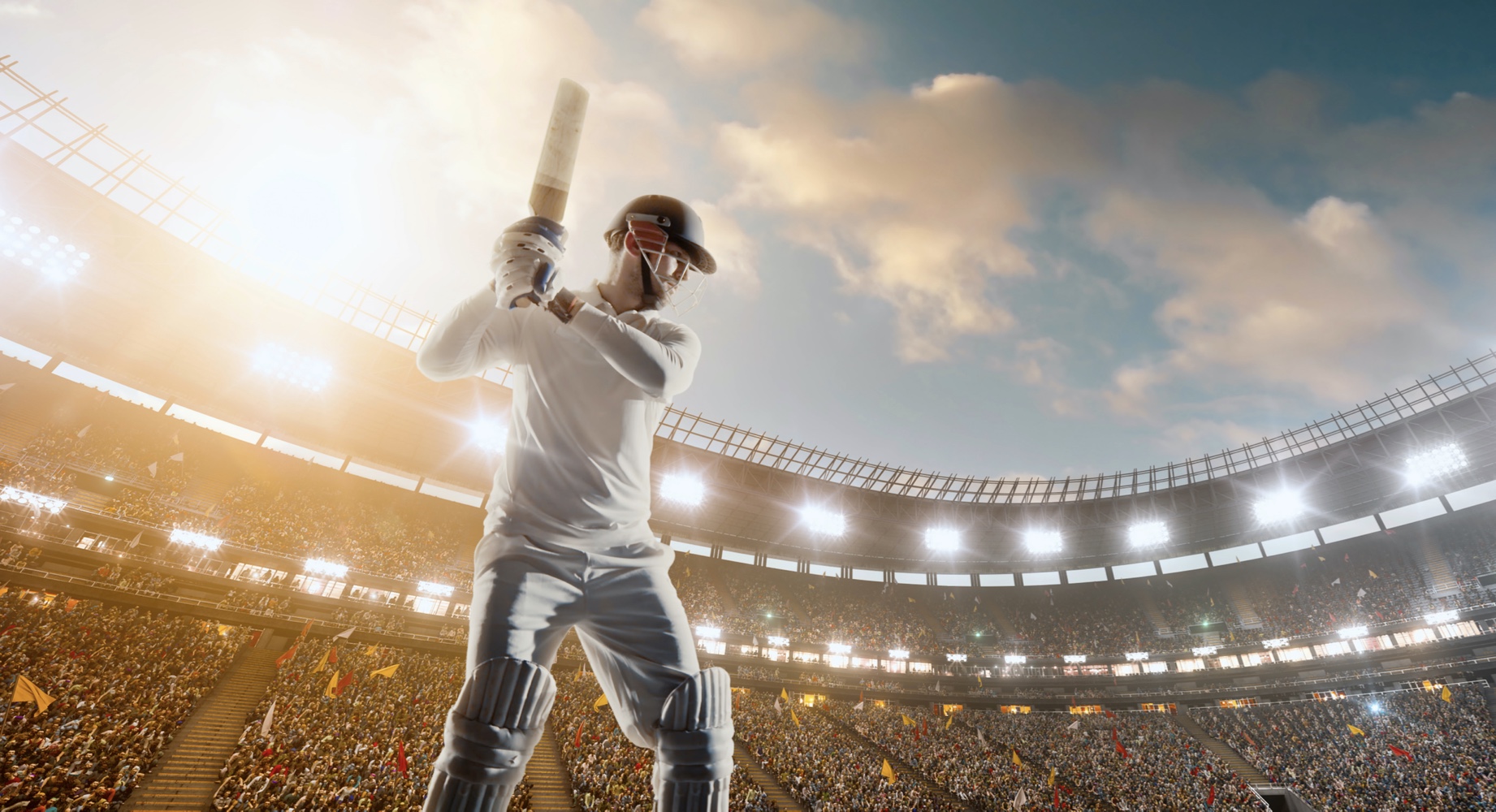 Here are three of the many important factors we consider when reviewing cricket betting sites:
The best cricket betting sites roll out the red carpet for new customers. You may receive a free bet simply for registering, a match bonus for making your first deposit, or a combination of both. The rewards continue long after you sign up, with loyalty schemes and reload bonuses to take advantage of.
One moment can change the momentum of an innings. The star batsman may get bowled for a duck, or the leading wicket-taker may get injured. Our top-rated cricket betting sites give you an opportunity to capitalise on such moments by offering a diverse range of in-play markets that cover all possibilities.
The odds for a cricket match can change as quickly as a batsman swings his bat. We only give our seal of approval to betting sites that offer competitive odds both pre-match and in-play. Why accept odds of 1.45 when you can get 1.65 elsewhere? Bet with our recommended bookies to maximise your winnings.
Betting on the Different Forms of Cricket
In the present era, there are three formats of cricket played at the international level: Test matches, One-Day Internationals and Twenty20 matches. The rules and regulations of each format are governed by the International Cricket Council (ICC), the world governing body of cricket.
As you're about to discover, each format requires a different skill set and mentality. Depending on the format, cricket matches can last anywhere from a few hours to five days. Knowing the ins and outs of each format ensures you know how long it may take for your bet on a cricket match to be settled.
Test Cricket
Test Cricket
Typically played over three to five days with a red ball, Test cricket is considered the game's highest standard. These matches are played between national teams that have been granted Test status by the ICC, including the likes of Australia, England, India and New Zealand. The first official Test match was played between rivals England and Australia at the Melbourne Cricket Ground in 1877.
This form of cricket sees two teams each play a four-innings match, with a maximum of 90 overs to be bowled each day.
The first team to bat – Team A – sets the initial runs target, with Team B batting only when Team A declares their innings or is all out. Once Team B's first innings is finished, it's Team A's turn to bat again – unless Team B is 200 or more runs behind. This scenario would result in a follow-on, with Team B being forced to bat again. A winner is declared only when both teams have completed their innings, otherwise the result is a draw.
One-Day Cricket
One-Day Cricket
Lasting anywhere between five and seven hours, a One-Day International (ODI) is a form of limited overs cricket. The first form of ODI was played between England and Australia in 1971 when the first three days of a scheduled Test match were washed out. 40 eight-ball overs per side were played for this match, but 60 overs per side was the norm until 1983 when the number of overs was reduced to 50.
Other changes over the years include the dress code and colour of the ball. ODIs are now played with a white ball rather than a red ball, with teams dressed in coloured uniforms. This form of the game isn't as gruelling as a Test match, but it does require some patience and skill. Team A bats first and sets a target for Team B to eclipse. If Team B fails to chase down the target, Team A is declared as the winner.
Twenty20 Cricket
Twenty20 Cricket
Often abbreviated to T20, Twenty20 cricket is a fast and furious form of the game. Matches typically last for about three hours, with each team playing a single innings of no more than 20 overs. Each innings lasts for approximately 90 minutes and the teams get a 10-minute break between the innings. The shortened format of cricket has resulted in an explosion of cricket betting fans around the globe.
Team A sets the target for Team B to chase. If Team B fails to score the required number of runs to win, then Team A is declared the winner. Easy, right? It's this simplicity and speed that has attracted a new generation of cricket fans. Many countries like the United States and the Netherlands now compete in T20 competitions due to the shortest form of the game inspiring a new generation of players.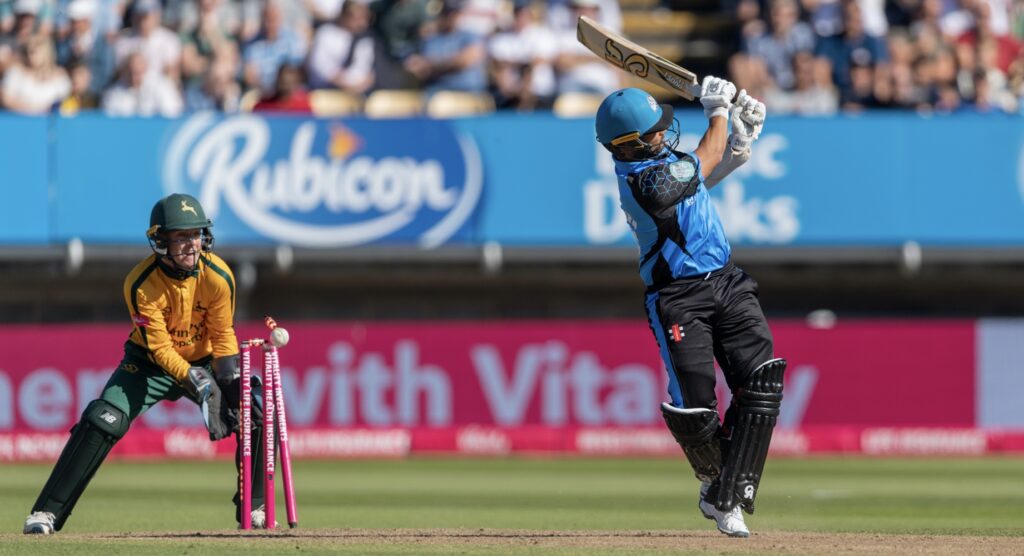 Popular Cricket Betting Markets Explained
Now that you know where to bet on cricket online and the different forms of the game, it's time to learn about the most popular types of cricket bets. Markets like match winner and tied match are self-explanatory, so let's discuss the more interesting options available at the best cricket betting sites.
Total Innings Runs
Total Innings Runs
This is one of the most popular markets when it comes to live cricket betting. You simply predict whether the batting team will score more or less runs than the line set – 180 runs, for example.
If you back the team to score more runs than this total, they will need to post 181 runs or more for you to win. It goes without saying, but if the team scores 180 runs or less, your bet will be settled as a loss.
Top Team Batsman
Top Team Batsman
Is there anything more exciting than watching an explosive batsman smash the ball into the stands? The best cricket betting sites give you a chance to bet on which player you think will score the most runs in a team's innings.
Naturally, shorter odds are offered on regular six-hitters like Rohit Sharma and Eoin Morgan. But never underestimate players like Joe Root who eagerly run between the wickets.
Top Team Bowler
Top Team Bowler
Cricket betting sites also accept bets on which bowler will take the most wickets in an innings. Many factors like the condition of the pitch and the team's opposition play a factor in which bowler will have the most success.
Betting on the likes of James Anderson or Stuart Broad to be England's top bowler in the Ashes would have you sitting on the edge of your seat every time they ran up to bowl.
Next Wicked Method
Next Wicked Method
A batsman can be dismissed in several ways, and cricket betting sites allow you to bet on each of them. The bowler may send the ball crashing into the stumps, sending the bails flying in the process.
In addition to being bowled, a batsman can be dismissed for being caught, run out, stumped or via leg before wicket (lbw). Naturally, all these options mean generous cricket betting odds are available.
Bet on the World's Biggest Cricket Events
As cricket fans, we are spoiled by the number of events that we can watch live on television. Whether it's a domestic fixture between local teams or an international match that pits the world's best players against each other, there always seems to be a cricket event to bet on and watch.
Let's take a closer look at the cricket events that all aspiring batsmen and bowlers long to play in.
The Ashes
The Ashes
The Ashes is a Test series played between the stars of England and Australian cricket every two years. The term "Ashes" was first used back in 1882 when the Sporting Times printed a mock obituary of English cricket, stating: "The body will be cremated and the ashes taken to Australia". This referred to the shock felt after England's first ever loss to Australia, and now both teams battle for a small urn.
The hotly contested series traditionally consists of five Tests. The series alternates between England and Australia, with each of the five matches held at different grounds. To date, there have been 71 Ashes series. Australia boast one series win more with 33 series wins to England's 32 wins, and six series have been drawn. The 2023 Ashes series kicks off at Edgbaston Cricket Ground on 16 June.
Read our Ashes betting guide for more information on cricket's biggest rivalry.
ICC Cricket World Cup
ICC Cricket World Cup
Cricket betting fans around are always glued to their screens every four years when the flagship event of the international cricket calendar takes place. It's the international championship of One-Day International cricket. The ICC Cricket World Cup is one of the world's most viewed sporting events, with superstars and hot prospects from 10 countries battling for the silver trophy.
The first Cricket World Cup was organised in England in 1975, and England are the current champions after winning a thrilling Super Over against New Zealand in 2019. Australia has lifted the prestigious trophy five times, while India and West Indies have won it twice each. The next ICC Cricket World Cup is scheduled to be hosted by India in 2023. Will home advantage result in Virat Kohli lifting the trophy?
ICC T20 World Cup
ICC T20 World Cup
The international championship of Twenty20 cricket has generally been held every two years. However, the 2018 edition of the tournament was scrapped and pushed to 2020. The seventh ICC T20 World Cup was again pushed back due to the COVID-19 pandemic, with the 2021 tournament now scheduled to take place in India. Cricket betting fans around the globe will be hoping it takes place with lots of sixes.
The first edition of the ICC T20 World Cup was contested in South Africa in 2007. India beat Pakistan in the final to win the shiny 7.5kg trophy. Since then, England and the West Indies have both won the tournament on two occasions. The best cricket betting sites are already accepting bets on which team will win the 2024 ICC T20 World Cup. It's early days, but we're backing England.
Indian Premier League
Indian Premier League
The best cricket betting sites always get excited when the Indian Premier League (IPL) begins. The annual cricket league is undoubtedly India's richest sporting event, with advertisers spending billions and team owners spending millions to attract the biggest stars of the game. Four overseas players are allowed in each playing eleven, with eight teams competing for the IPL title and millions in prize money.
The Mumbai Indians are the current champions, winning their fourth title to date in the 2019 season of the T20 league. With a record total of 170 wickets in the IPL, Sri Lankan fast bowler Lasith Malinga has played a key role in these victories. Legends like AB de Villiers and MS Dhoni always keep IPL betting markets like the total number of sixes interesting, often hitting the ball out of the stadium.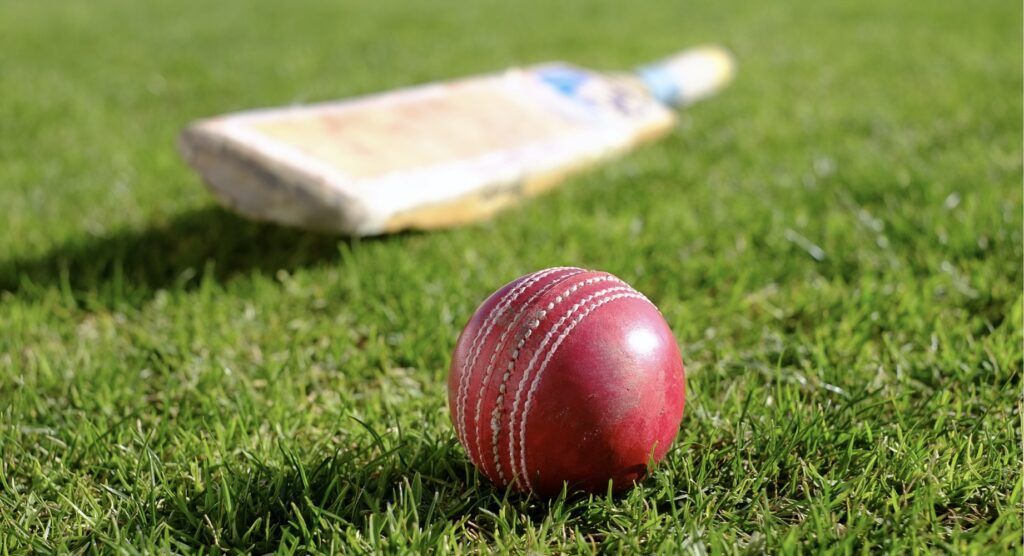 Our Top 5 Cricket Betting Tips
Our loyal visitors already know that we provide free betting tips covering everything from the latest football matches to the biggest cricket competitions around the globe. We have decades of betting experience under our belts and know what it takes to beat the bookies over years, not days or weeks.
However, rather than blindly following our cricket betting tips, we thought it would be a good idea to share some of our expertise with you. Here are five tips to help you profit from betting on cricket:
1
Check the Weather Forecast
Check the Weather Forecast
With cricket being an outdoor sport, the weather is an external factor that can influence the result. You should always check the daily weather forecast if you're betting on a limited overs match, and you'll need to look further ahead if you're betting on the outcome of a five-match Test series.
Bad weather can result in the number of overs being reduced, a match being rained off, or a series being drawn.
Study the Stats
Is one team entering the match in blistering form? Does the head-to-head record indicate that one team dominates the fixture? Are the leading batsmen and bowlers in good form entering the match? These are just some of the many factors you should consider before betting on cricket matches.
Use websites like Cricbuzz.com and ESPNcricinfo.com for easy access to accurate statistics and much more.
Review the Playing XI
Are the heavy-hitting batsmen and genius bowlers all fit and healthy? If not, how much of an impact is their absence likely to have on the team's performance? Will they be replaced by someone experienced or someone making their debut?
These are all questions that can be easily answered by checking a team's social media profile on Facebook or Twitter approximately one hour before a ball is even bowled.
Wait for the Toss
Many bettors underestimate the importance of the pre-match coin toss. The tradition takes place 15-30 minutes before the scheduled start of play. The result of the coin toss determines which captain gets to choose whether to bat or field at the start of the match.
Cricket betting odds often change after the toss, especially when the pre-match favourites are asked to bat first on a pitch that favours the chasing team.
Find the Best Odds
Knowing the weather forecast, studying all the stats and waiting for the toss is one thing, but all this effort is wasted if you fail to lock in the best cricket betting odds possible.
Imagine backing a team to win at odds of 1.50 only to discover that a different online bookmaker was offering superior odds of 1.75 on the same selection. Luckily for you, the bookmakers listed on this page always offer competitive odds.
Ready to Bet on Cricket?
Whether you want to bet on The Ashes, England's latest Test match, the IPL or one of the many other exciting cricket competitions played around the world, you'll find the best cricket betting odds at our top-rated bookmaker below.