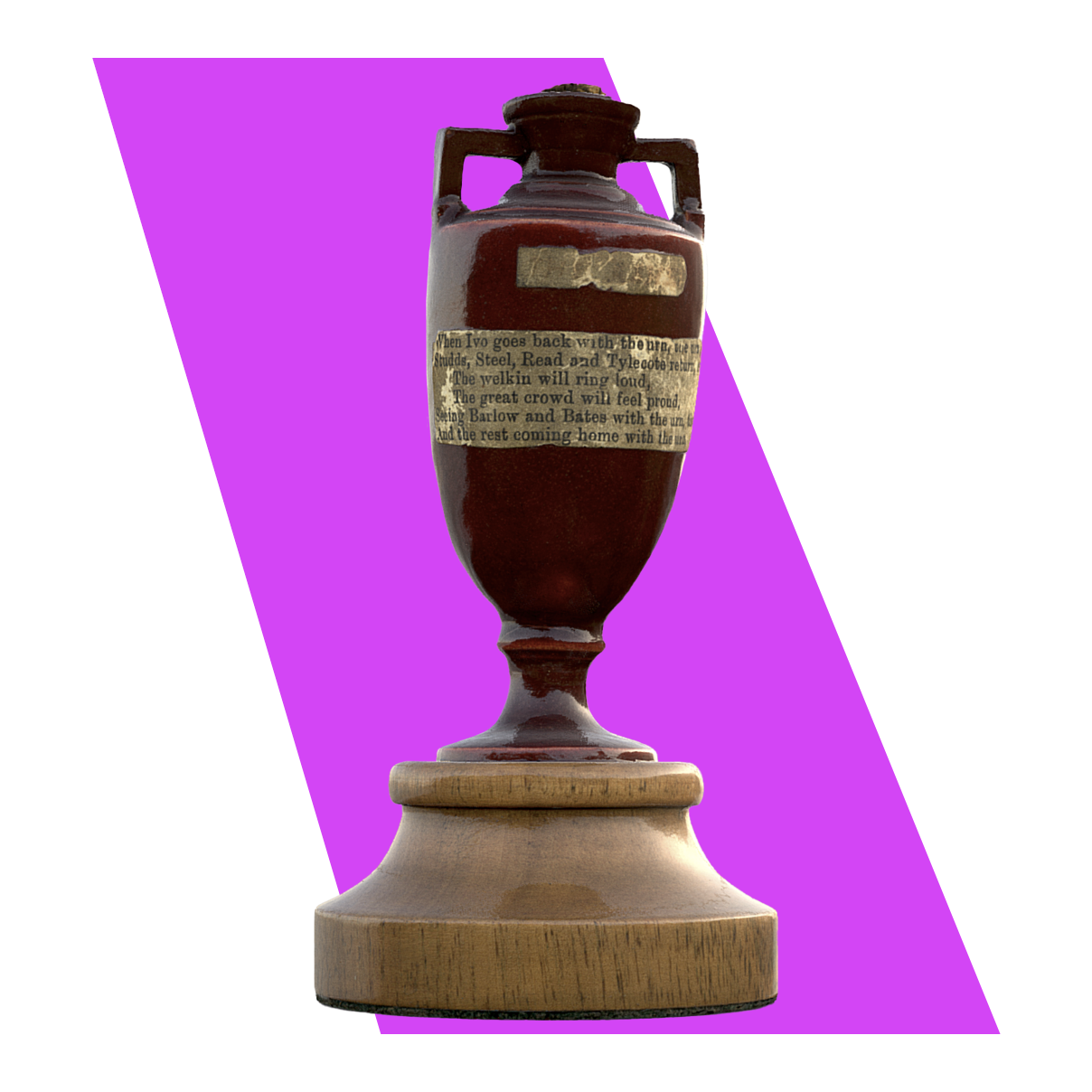 The Ashes 2023 Betting Guide: Who Will Win?
Welcome to the ultimate guide to Ashes betting. Our team of cricket experts has put together a complete overview of betting on the 2023 Ashes, from how you can place your bets to general information and tips to help you profits on your bets.
Keep reading to discover everything you need to know about the five-match series between arch rivals England and Australia.
Where to Bet on the 2023 Ashes
2023 Ashes Series Overview
The Ashes is one of the most important cricket competitions in the world, pitting England against Australia since 1882. The 2023 edition, hosted by England, will be the 73rd edition of this test series.
Before we can delve deeper into how you can bet on this year's Ashes series, it's important to know the basic details of the competition. The two nations will compete in five test matches over the course of six weeks. Whichever team wins more tests will claim the Ashes, with Australia retaining the Ashes in the case of a draw.
Below, you'll find the basic information for the 2023 Ashes, including the times and locations of all tests.
Host Nation: England
Ashes Holder: Australia
Test Dates and Venues:
First Test: 16-20 June (Edgbaston Cricket Ground, Birmingham)
Second Test: 28 June-2 July (Lord's, London)
Third Test: 6-10 July (Headingley Cricket Ground, Leeds)
Fourth Test: 19-23 July (Old Trafford Cricket Ground, Manchester)
Fifth Test: 27-31 July (The Oval, London)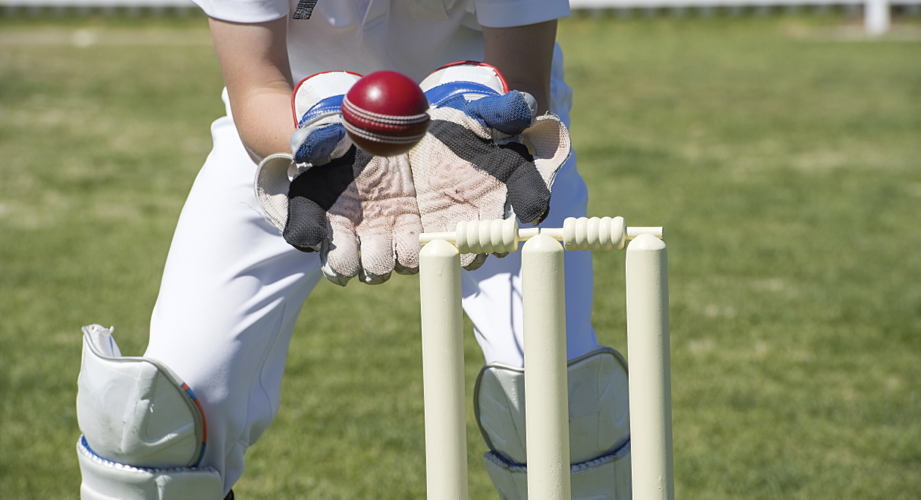 Which Sites Have the Best Ashes Odds in 2023?
With so many sites offering betting for the Ashes, it's important to shop around for the best prices you can find. By comparing Ashes betting odds across our top sites, you can get more out of every wager you make and improve your chances of coming out on top.
Finding value in sports betting is always critically important, and is one of the skills that separates profitable bettors from the general public. Every time you find better odds, you improve your payouts, and even small differences in odds and payouts can make a huge impact on your long-term results. Below, we've listed some of our top sites that offer the best odds for betting on the Ashes this year.
Is it Legal and Safe to Bet on the Ashes?
There are many legal and safe online betting sites that take bets on the Ashes and other cricket competitions. Our recommended cricket betting sites are all overseen by trusted regulators in established jurisdictions. By sticking with our top sites, you can ensure you play only at trustworthy, fair sites where you can enjoy Ashes betting.
What Odds Formats are Available in Ashes Cricket Betting?
You can find Ashes odds listed in many different formats across the sports betting industry.
In England, fractional odds are most common, such as 2/1. In Australia and many other nations, decimal odds are more common, and that same bet would be expressed as 3.00. Finally, in American odds, that same payout would be listed as +200.
How Can I Bet on the Ashes?
If you've never placed a cricket bet before, you may have some questions about how to start betting on the Ashes. Follow the steps below to place your first bet on the five-match test cricket series.
Step 1
Join a Trusted Bookmaker
First, choose one of our top-rated bookmakers right here on this page. Our expert team has vetted each of these sites, putting every one through a rigorous review process. Click the 'Visit Site' button to be taken to the registration page for your chosen site.
Step 2
Complete the Sign Up Process
To open your betting account, you'll need to provide some basic information like your name, email address, and phone number. You may also have to confirm your email address or take other steps to verify your identity.
Step 3
Make Your First Deposit
Next, head over to the cashier section of the bookmaker. There, you can choose from numerous different deposit options. Choose one that works for you, provide the necessary information, and submit your payment. The money should appear in your account balance in seconds.
Step 4
Find Ashes Betting
To find the Ashes betting odds at your bookmaker, you should look for cricket in the list of sports covered on the site. Under there, you will find the Ashes as one of the options for upcoming competitions you may bet on.
Step 5
Place Your First Bet
Choose the bet you want to make from the list of options. Once you click on your chosen bet, it will appear on your bet slip. You can then input the amount you'd like to bet, or choose to use any free bets you might have on the site. If you're happy with the potential payout, click confirm to place your first Ashes bet.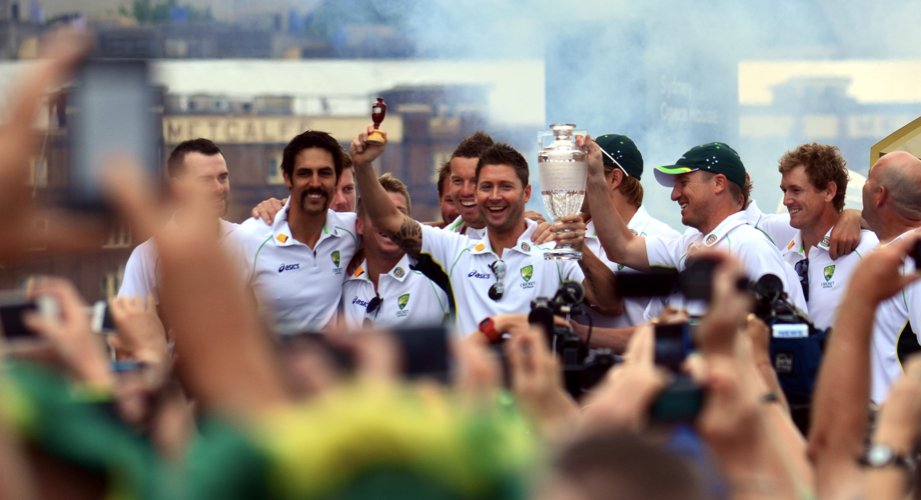 What Markets are Available for the Ashes Betting?
You might imagine that betting on the Ashes means picking the winner of the series, or of an individual test. While you can bet that way, there are also many other forms of Ashes betting.
Below, we've outlined some of the most popular ways to bet on the Ashes. Our recommended sites offer Ashes odds on these and many other markets. From in-play betting to outright bets on the overall winner, you can choose to bet on the series any way you like.
Outright Winner
Outright Winner
This is perhaps the simplest way to bet on the Ashes or any other cricket event. Simply choose the winner of an individual test or the overall series, and if your side is victorious, your bet wins. You can also bet on a draw if you believe that is the likely outcome.
Highest Opening Partnership
Highest Opening Partnership
This market allows you to bet on which team will score the most runs before losing a single wicket. If your chosen team's opening partnership scores more runs in the match, you win.
Cricket Prop Bets
Cricket Prop Bets
Prop bets are wagers on specific statistical outcomes during a match or the overall series. For instance, you can bet on which team will hit the most sixes, the total number of fours in a match, the score of the first innings, the number of runs a team will score, or any number of other "propositions".
Player Prop Bets
Player Prop Bets
Player prop bets are similar to the bets mentioned above, but they refer to outcomes for a specific player. You can bet on who will be the top batsman in a match, the top run scorer, the top wicket-taker, or whether a specific batsman will score 50 runs. There are also markets available that pit two or more players against each other, such as which of two bowlers will take more wickets in a match.
Cricket Over/Under Bets
Cricket Over/Under Bets
A totals bet, which is also known as an Over/Under bet, asks you to choose whether a figure will finish above or over a given number. The most popular of these is the total runs bet, in which you predict how many total runs the teams will combine to score in a given test.
Draw No Bet
Draw No Bet
Typically, if you bet on the winner of an Ashes match and the test ends in a draw, you will lose your wager. A Draw No Bet wager protects you against this outcome. In this market, you will pick either England or Australia to win a match. If your team wins, your bet is a winner; if the test ends in a draw, you'll get your stake returned, as if the bet never happened.
Tied Match
Tied Match
In this bet, you wager that a match will end in the unlikely result of a dead tie between the two teams. While this is a reasonable outcome in a T20 match, it is very rare in test play. Only two test matches have ever ended in a tie, and it has never occurred in an Ashes contest.
Total Runs
Total Runs
In this market, you will bet on whether the total runs scored by both teams will be over or under a stated number. Other versions of this bet ask you to predict how many runs will be scored by one team, or how many runs will be scored throughout the entire series.
Man of the Match
Man of the Match
This is a special bet in which you will predict which player will win the official Man of the Match award for each test. The bookmaker will list odds for every player, and if your chosen man earns the award, your bet is a winner.
To Retain the Ashes
To Retain the Ashes
This bet will ask you whether you believe Australia will retain the Ashes at the end of this series. If you believe Australia will either win or draw the overall series, then you'll want to bet yes, as the Australians will retain the trophy in the case of a draw.
Correct Score of the Series
Correct Score of the Series
You can also bet on the overall score of the series. For instance, you might wager that England will win 3-1 with a single draw, or that Australia will be victorious by a 3-2 margin. Each result will have its own payouts, with the most unlikely results (5-0 for either team, for instance) fetching longer odds.
Most Series Centuries
Most Series Centuries
This bet asks you to predict which batsman will end the Ashes series with the most centuries. A century refers to a batsman scoring 100 runs in a single innings, which means players will typically have two opportunities to record a century in each match.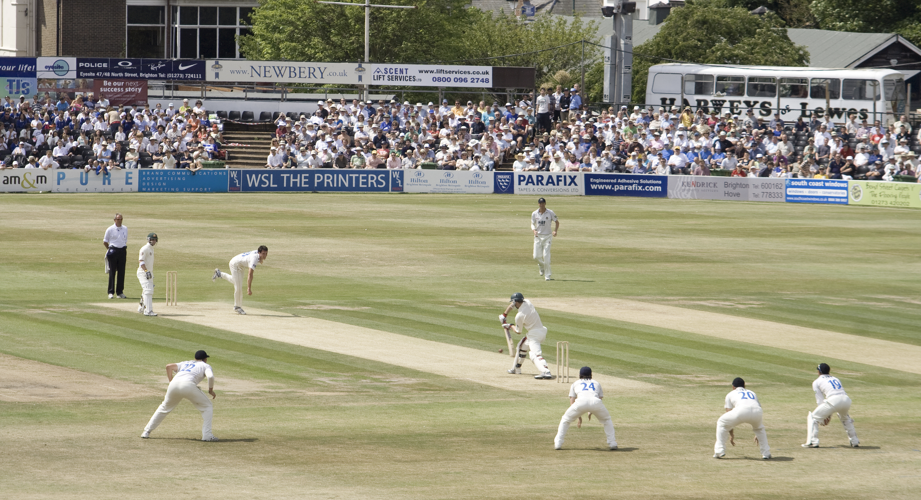 Ashes Live Betting
Live betting enables you to place bets on the Ashes in the middle of each test. For instance, you can bet on how the next dismissal will be recorded, who the next wicket-taker will be, or how many total runs a given team will score in the current innings.
Bookmakers regularly update their Ashes betting odds to reflect the changing circumstances of the match. For instance, when a team begins to bat more aggressively, the odds of a dismissal will rise, and you may see the odds on the next batsman being bowled or an LBW being called shorten as a result.
One thing to keep in mind with live betting is that you will want to make sure you are fully caught up with the match action. You don't want to bet on a team to beat a runs total that seems too low, only to find out that its best batsman was run out moments earlier.
Ashes In-Play Betting
In-play betting is similar to live betting, and both are highly popular ways to bet on the Ashes. When we talk about in-play bets, we usually are referring to the kinds of bets that will quickly be resolved during the course of play, often in as little as one over.
One of the most important things to keep in mind with in-play Ashes betting is to understand the current game situation. If a team is batting defensively, even the Over on a total of as low as 1.5 runs in an over isn't a sure bet. You'll also want to know the pitch and ball conditions, as these can drastically impact how bowlers change their approaches.
Ashes Spread Betting
In most cricket competitions, spread betting works in the same way as other sports. Spreads are a way to even up the betting on both sides of a match by giving a handicap to the perceived favourite.
Some sites offer other forms of spread betting that allow you to win or lose more based on the final score of the match. For instance, you might bet £1 per run on a spread of Australia -40 runs. If Australia then wins by 60 runs, you'll win £20. Sites vary on how they handle remaining wickets and innings, but usually offer a bonus to teams that win without completing their innings.
Mobile Betting on the Ashes
Mobile betting is perfect for bettors who want to enjoy in-play and live Ashes betting. While you can also enjoy these forms of gambling on your desktop, using your mobile phone allows you to instantly have access to bets as you watch the test series play out live.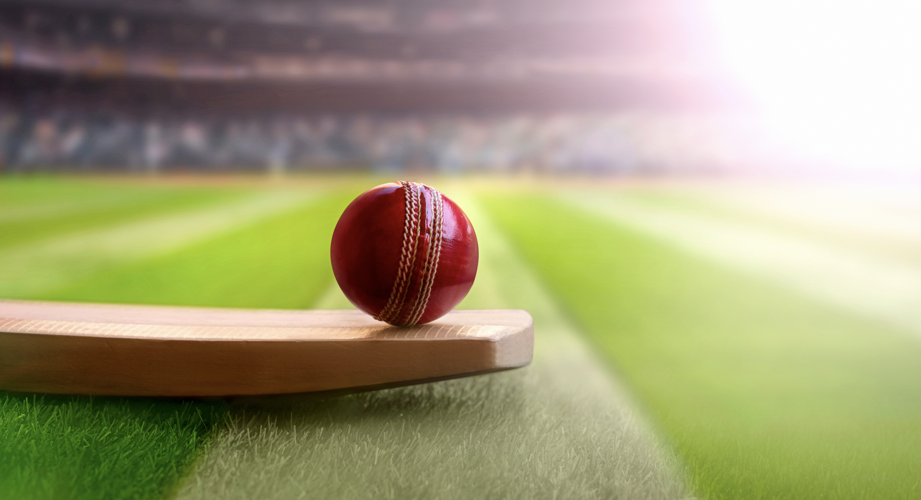 Top 5 Ashes Cricket Betting Tips
While you can enjoy Ashes betting just for fun, we all know that winning is always more enjoyable than losing. That's why we've put together these top tips for betting on the Ashes. While there's risk involved in every bet, these tips will help you avoid some of the most common mistakes that new bettors often make when betting on cricket.
Consider Home Advantage
No visiting squad has won the Ashes since England won in Australia in the 2010-2011 series. In fact, only two of the past 12 Ashes series have been won by the visiting team.
However, it's worth noting that Australia did manage a draw the last time they visited England in August 2019, splitting the series 2-2 with one drawn test. Still, while Australia has held the Ashes since 2018, England's home advantage still makes it the favourite in 2023.
Be Aware of Injuries
While much will be made of the overall squad strength for both nations, injuries could make a huge difference as the Ashes draw closer. If you plan on betting on the Ashes, be sure to be up to date on the latest injuries for both sides.
Both England and Australia have several veteran test players who are age 35 or older. These players are more vulnerable to picking up injuries, meaning they could either be left off the squads or be limited in availability this summer.
Form Matters
One of the best indicators as to how both teams will play in the Ashes is how they perform in the leadup to the series. Both teams will play warmup tests before the Ashes. England is scheduled to take on Ireland from June 1-4, while Australia played four tests against India in March, and could still schedule further matches.
Individual form matters as well, and looking into how players have performed in ODI and T20 play (for those who cross over into those formats) may also be valuable, especially when it comes to head-to-head results against bowlers or batsmen on the other team.
Find the Best Odds
We can't emphasize enough how much line shopping matters when it comes to Ashes betting. This is one of the biggest cricket competitions in the world, which means that all of our top online bookmakers will offer Ashes odds.
It's important to join at least two or three of these sites so that you can compare odds and always take the best payouts possible. While the difference between 9/4 and 2/1 may seem small, picking the more generous 9/4 odds will help you make bigger profits and better overall results in the long run.
Know Your Pitches
In previews of each test match, you will be able to read about the condition of the pitch. If the pitch is flat and consistent, then batsmen will do well and fast bowlers will find more success, while spin bowlers prefer a slightly uneven ground. Rain can create wet ground, which will slow down the ball, but can also make it difficult for batsmen to pick up the motion of swing bowlers.
Be aware of the pitch conditions and weather, as this can impact the overall result and the kinds of player prop bets you may wish to make on a match.
Join the Best Ashes Betting Site
Now that you're prepared to start betting on the Ashes, you should be ready to join one of our recommended betting sites. Our team has taken great care in picking only the best and most trusted bookmakers for you to choose from. Sign up for the site that looks best to you, and enjoy the series!
Claimed by 127 people this week
Bet €10 Get €30 + €10 Casino Bonus
Terms and conditions
Terms and conditions:
Min deposit €10 • A qualifying bet is a 'real money' stake of at least €10 • Min odds 1/2 (1.50) • Free Bets are credited upon qualifying bet settlement and expire after 7 days • Free Bet stakes are not included in returns • Casino Bonus must be claimed within 7 days, wins are capped at €500 • To withdraw bonus/related wins, you must wager the bonus amount up to 40 times its value within 14 days • Casino Bonus expires after 60 days • Casino Bonus can be used on selected games in casino only • Restrictions apply to withdrawals, payment methods & countries –
Terms apply
FAQs
What are the odds for the Ashes 2023?
The current Ashes betting odds see England as a slight favourite to regain the Ashes over Australia, largely due to the fact that England is hosting the series in 2023. At the time of this writing, England is about a 10/11 favourite at most sites, with Australia fetching approximately 3/2 odds.
What are some common bet types for betting on the Ashes?
Picking the outright winner of the overall series or a given test match is still the most common form of Ashes betting. However, many bettors also enjoy betting on the total number of runs, various player prop bets, or in-play betting options such as the number of runs to be scored in an over.
What were the odds of Australia 5-0 Ashes?
Australia has won the Ashes by a 5-0 margin three times, most recently in the 2013-14 series. Australia looked like it might win in another whitewash in the 2021-22 series, with odds as low as 7/4 of a 5-0 result after it won the first two matches. In the end, Australia won 4-0 with one draw.
Who usually wins the Ashes?
The most reliable predictor of who will win the Ashes is knowing which team is hosting the series. In total, the home team has won 38 times, while the visitors have won only 28 series, with six ending in a draw. The home team has won five of the last six Ashes series, with just one draw.
Who will win most Ashes series?
Currently, Australia holds a slight advantage over the history of the Ashes series. Australia has won 34 series, while England has been victorious just 32 times. Incredibly, the two sides were tied at 32 victories heading into the 2017-18 tests, but Australia has won twice since then.
What is the lowest score in Ashes history?
England has the record for the lowest aggregate score in an Ashes test match. In 1888 at Lords, England scored just 115 runs in two innings, with Australia ultimately winning by 61 runs. The lowest single innings in the Ashes was a score of 36 by Australia in 23 overs at Birmingham in 1902.
What is the highest score in an Ashes Test?
Australia holds the record for the highest aggregate score in a single Ashes test match, scoring an incredible 1028 runs at Kennington Oval in England in 1934. However, England holds the record for the single highest innings total, scoring 903 at Kennington Oval in 1938.