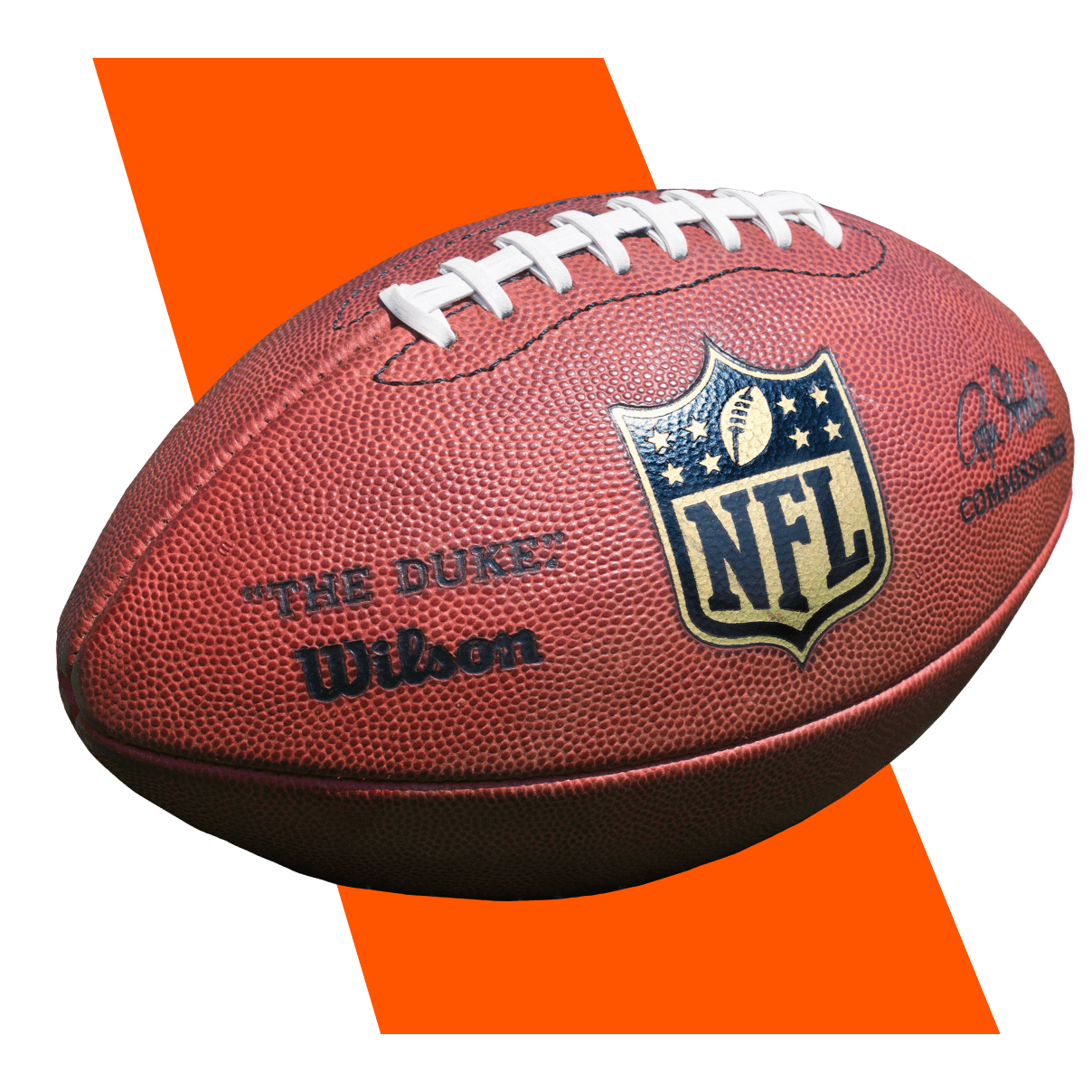 The Best NFL Betting Sites for 2023
The National Football League (NFL) is the world's leading American football organisation and currently boasts the highest average attendance of any sports league in the world (67,405 per game).
Due to the sheer popularity of the NFL, bookmakers have invested plenty in developing exciting betting markets for fans of American football. Keep reading to discover the top sites for NFL betting and get tips to help you profit.
Best Sportsbooks for NFL Betting – December 2023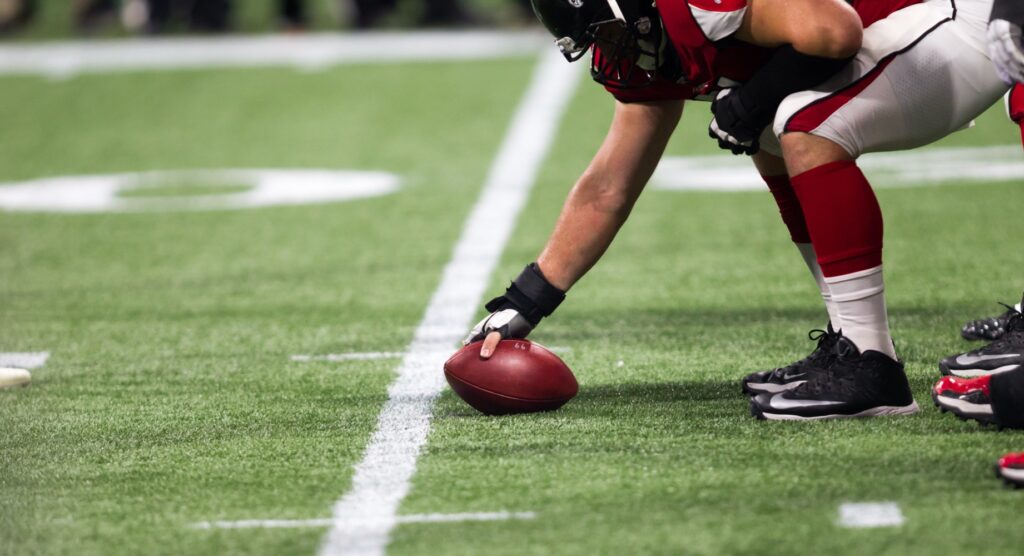 How to Bet On the NFL
Despite the gigantic reach of the National Basketball Association (NBA) and Major League Baseball (MLB), the NFL sits comfortably as the most popular sport in the United States by a wide margin and NFL betting is huge.
The NFL season sees 32 teams battle it out over a 17-week regular season in the hope of making the playoffs and reaching the highly anticipated championship game known as the Super Bowl.
The Super Bowl pits the top team from the National Football Conference (NFC) and American Football Conference (AFC) against each other in what is one of the single most popular sporting events in the world.
While these options are offered on most other major sports, for football there is an extremely deep and liquid market due to the high volume of betting action each and every week.
One could easily argue that all NFL decisions are based at least partly on gambling. For instance, the league requires teams to publish injury reports publicly each week – a move designed to prevent injuries from becoming insider information that can be sold to gamblers or bookmakers involved in NFL betting markets.
There has been a rise in overseas games, plus talk of teams moving outside the USA, to build worldwide popularity and add more potential bettors. The NFL will never come right out and say it, but NFL betting truly drives the league and its growth.
There is no accurate way to measure the total amount of NFL betting because a high percentage of it takes place underground between bettors and illegal bookies in the USA. But based on the 'legal' action online and in Las Vegas, football is booming.
And coming off yet another exciting season and a great Super Bowl between the Philadelphia Eagles and the New England Patriots, it's clear that football won't be giving up its position as the top American sport any time soon.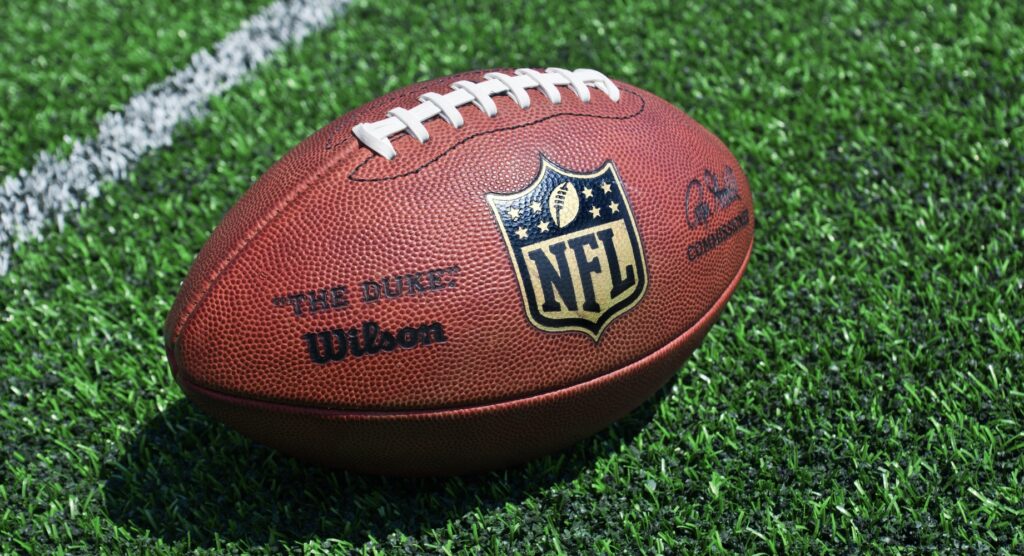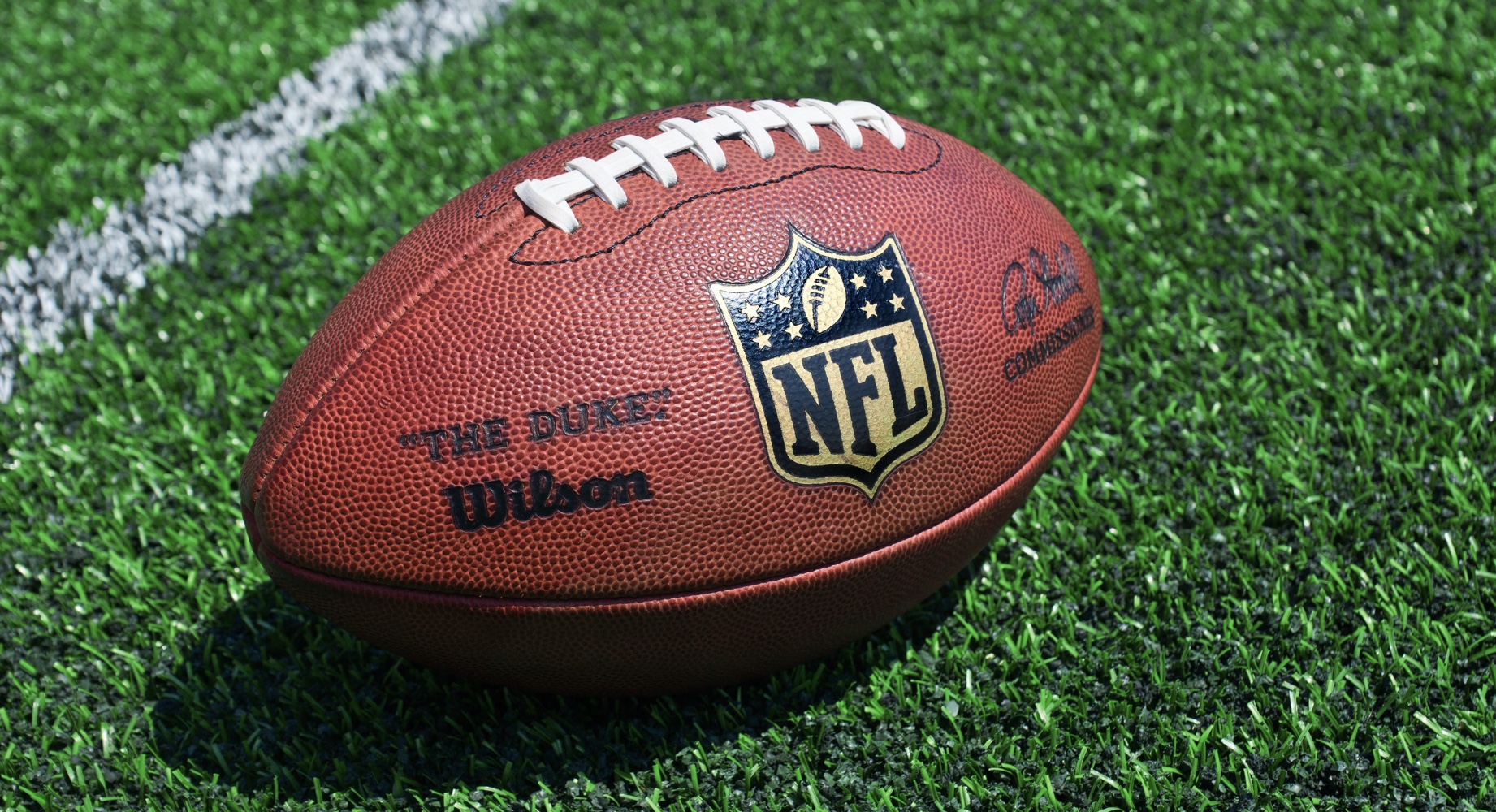 Spreads, Totals, and Moneylines
Every bookmaker that offers NFL betting gives point spreads and totals for each game. Here's an example of a typical listing for a game:
New York Giants +2 (+100) +135 54O -115
New England Patriots -2 (-120) -145 54U -105
That board contains information on three different bets.
Point Spread
The first is the regular point spread, which is the most popular NFL betting market. In this case, the Patriots are -2 and -120. This means the Patriots have to win by three or more points for you to win your bet, and you risk $120 for every $100 won.
If the game ends and New England wins by exactly two, all bets are refunded. New York wins if they win the game, they lose by one point, or the game ends in a tie.
Moneyline
The second bet is a moneyline bet. This wager does not take into account any spread; you are simply picking a side to win the game outright. You risk a bit more in this case if you bet New England, as they are the favourite.
So instead of paying $120 for every $100 you want to win, you risk $145. But if New England wins by any amount, you win the bet.
Total
The last column is the total of 54, with the over requiring you to risk $115 for every $100 you'd like to win. This is a bet on the total number of points that will be scored by both teams. If the combined score lands exactly on the number, all bets are refunded.
NFL Betting Is Fun
NFL betting is a piece of cake. There is action everywhere and most sportsbooks will take any bet up to $1,000. Some betting sites and live bookies can take much larger bets. During the Super Bowl, bets of $100,000 or more are common, with some Las Vegas bookmakers taking wagers of $1 million or more.
Tips for Betting on the NFL
Since points in American football come, for the most part, in groups of three or seven, point spreads are typically set accordingly. A team that is expected to dominate the game might be favoured by two touchdowns, or 14 points. A close game often has a three-point spread. You rarely see NFL betting spreads such as -8 or -5, because it is tough to have a game that ends up with that winning margin.
Point spreads range anywhere from a pick 'em (no spread) up to as high as 21 points. It is possible for point spreads to go even higher, although this is rare in NFL play, as the teams are rarely so outmatched as to require larger spreads. Most games are expected to be closely contested, so the spreads for the vast majority of games are less than 10 points.
Totals can range from about 35 points up to as high as 60. This depends on the teams involved, the weather and playing conditions, as well as the importance of the game. Playoff games tend to be a bit lower-scoring, as defences ramp up their intensity and outdoor games are more likely to encounter poor weather in January.
Recent rule changes that emphasise the passing game have caused totals to go a bit higher on average. Ongoing discussions about changes to kickoffs and other aspects of the rules could continue to impact these bets in the future.
When betting on NFL, it is good to look for books that offer fair value on point spreads. Compare a few different bookmakers and see if your chosen bookie has lines similar to the others, especially when looking at the juice. If most betting sites have a line at -3 (-110) but yours shows -3 (-115) or -3 (-120), you might want to consider betting the underdog or finding a new place to play. Beware of bookmakers that consistently offer poor value on NFL betting.
You can easily find bets on the spread, moneyline, and totals for the first half, second half, and even individual quarters at most places. It's an almost unlimited source of action for bettors when you factor in that each week features up to 16 games.
Live NFL Betting
There is a growing market for live betting, especially in the National Football League. Most nationally televised games have live betting now. Usually, this only includes bets on the spread, moneyline, and total, but some creative books have been offering props and other 'yes or no' type bets during live play.
Live betting spreads can vary wildly, especially after a big play such as a 'pick 6' or fumble return for a touchdown. This high volatility in spreads adds lots of risks, but it can also be highly rewarding.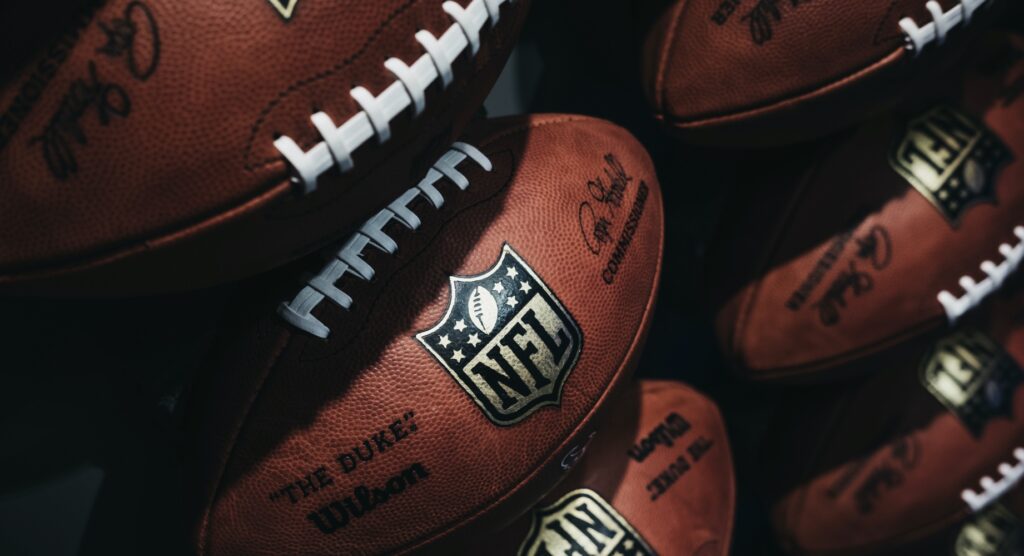 NFL Prop Bets
There are many different kinds of props offered on NFL betting sites. Most books have been in the habit of offering props for every regular season or playoff game for years, and now that practice even extends to pre-season games and the Pro Bowl. It used to be only the Super Bowl that was known for prop bets, but now all that has changed due to the rise of online betting.
Most of the time props are offered as either 'yes/no' bets or 'over/under' bets. For instance, you may see a bet offered on how many passing yards Eli Manning will have in a game, giving you the option to bet that he will come in either over or under the stated total. Alternatively, you might be able to bet on whether or not Eli Manning will throw an interception, which is a yes or no choice.
There are team props and individual player props.
For the Super Bowl, there usually is a bit of a bigger selection offered – it is the biggest game of the year after all!
These special props include betting on the coin toss, bets related to the half-time show, wagers on the television ratings, wagers on the always-popular television commercials played during the game, bets on the stock market action the day after the game, and even cross-sport bets that might compare the number of yards a player will gain to the number of points scored by a basketball team.
The selection is really only limited to the imagination of the bookmaker, and every year, the betting sites seem to be getting more creative.
NFL Futures Betting
Futures bets are bets that are settled sometime out in the future – which explains the name.
These bets can be placed up to a year or more in advance, or as late as two weeks ahead of the event being settled. Months before the NFL season starts, there are already regular season win totals and Super Bowl odds posted by many bookmakers, despite the fact that these bets won't settle for almost a year.
Futures markets are offered for division winners, conference championships, and the Super Bowl – usually well in advance. It is not hard to find a place to bet on next year's Super Bowl, and sometimes you can even bet on who will win championships two or more years in advance.
Futures markets often have higher-than-normal juice since bettors don't always know how to spot it. If you look at the odds to win the Super Bowl, almost every team will be listed with odds of at least +500 (5/1). But even with those enticing odds, the advantage definitely lies with the bookmaker, even if it's harder to do the math.
Simply put, there are 32 teams, and if you bet on every team you would be expected to lose quite a bit of money, since only one team can ultimately win the Super Bowl. In theory, if all teams were equally matched, the 'fair odds' would be +3100 for each team. This would assume no juice and an equal chance for each team to win. However, some teams are much stronger than others.
The odds compensate for this: the strongest teams might be listed at +500 or +600, while the worst may offer odds as high as +10000 (100/1) or more. If we were to convert all teams' odds into implied winning percentages and add them together, we would come up with a number higher than 100%, giving the house an edge.
The Trend Is Your Friend
Just like in stock market investing, 'the trend is your friend.' This simply means that if something is working, you should stick with it until it stops working. This could be an on-field change such as a backup QB coming in and playing well, or something less obvious – like a team consistently covering the spread when they are playing in prime time. You can see this phenomenon again and again not just in football, but across all sports.
One successful NFL betting trend that was seen in the most recent season was that of consistently betting on the Cleveland Browns to come up short against the spread.
While everyone knew the team was poor – they would finish the season without a single win, bookmakers offered attractive lines on the team in order to make up for this.
But despite their efforts, the Browns still only went 4-12 against the spread, rewarding bettors who chose to bet against them no matter how many points they were being given.
A new quarterback, such as a rookie or a backup that comes in to become the starter, can be a big boost to a team's chances. Quarterback play is extremely important in the NFL, and a positive (or negative) change in this one position can make a huge difference in how a team plays. Identify these trends quickly, and you may be able to take advantage of markets that haven't yet adjusted to those changes.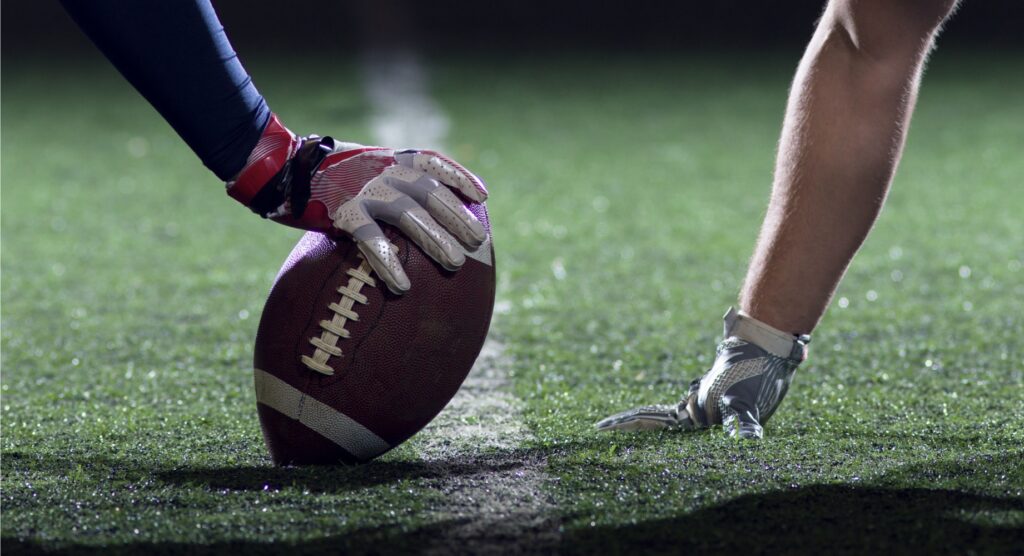 Major NFL Events
American football is one of the most watched and celebrated sports in the United States, and there are a number of significant events that take place every season and attract huge interest in NLF betting. Here are a few of the key events and competitions you'll want to watch for each year if you plan to bet on the NFL.
Super Bowl
Super Bowl
When it comes to NFL betting, the Super Bowl is the biggest event of the year. Millions upon millions of fans and non-fans alike make plans to watch the game with friends and family, whether to bet on the game, watch the Super Bowl for the fun of it, or just to see what ads major companies run during the television broadcast.
You can bet on pretty much anything – from who will win the game, to who will win the coin toss, and everything in between. The most popular NFL betting markets include wagering on the point spread, money line bets on the winner, the over/under, and predicting the game MVP.
Pro Bowl
Pro Bowl
This is the NFL All-Star game, which is held each year on the weekend before the Super Bowl. Given that the game is not very competitive in nature, many of the wagers offered will be fun and unique. It's difficult to bet on this game confidently, but savvy bettors are often able to find some profitable Pro Bowl betting markets.
Regular Season
Regular Season
The main NFL season runs from early September to early January. There are 32 teams, with each playing 16 games over the course of 17 weeks. When the regular season concludes, 12 teams make the playoffs. This is when betting interest typically increases, peaking for the final game of the season: the Super Bowl.
Join Our Top-Rated NFL Sportsbook
Whether you want to bet on the latest regular season games, predict which teams will reach the playoffs or put your money on a team to win the Super Bowl, you'll find the best NFL odds at our top-rated sportsbook.
Frequently Asked Questions
What is a moneyline bet in NFL betting?
The moneyline bet is a simple bet on who will win the game. It is a different market to the spread or a totals bet because the odds change rather than the line in a spread or totals market.
What is a parlay bet in NFL betting?
A Parlay bet is also known as an accumulator or a combo bet. It is a single bet that links together two or more wagers which must all win for the parlay to be a winning bet.
Can an underdog cover the spread?
The spread is set by sportsbooks before the game. It gives a points handicap to the favourite so that bettors can take equal odds on the favourite or the underdog winning the game. to 'cover the spread' means that the favourite beats the points handicap to win the game by a wider margin.
Q.
How much will be bet on the Super Bowl?
A.
The American Gaming Association estimated that $4.76 billion would be bet during Super Bowl LII by Americans. That doesn't take into account global betting on the event and the Super Bowl remains one of the most popular sports and betting events on the planet.