Guide to the Best Football Betting Sites 2023
Are you a football fanatic searching for the best football betting sites? Then you're on the right page.
At SBO.net, we've created the ultimate football betting guide to help you place bets on the world's most popular sport safely and easily. Whether you want to bet on elite leagues, regional competitions or international tournaments, we cover every aspect of betting on the beautiful game online.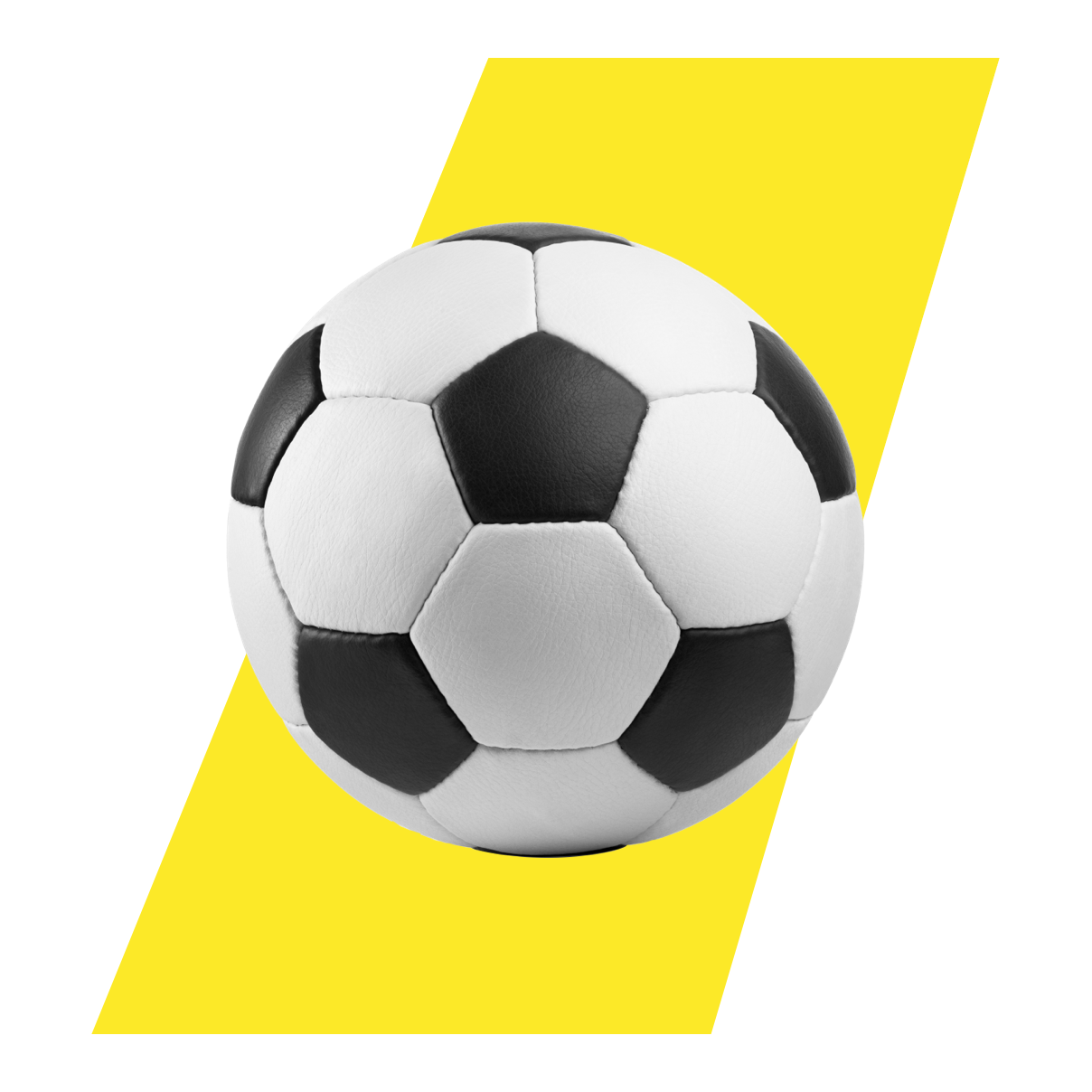 Top Football Betting Sites – September 2023
How We Rate the Best Football Betting Sites
We're committed to finding the top options for those looking to place bets on football. We've analysed more than 100 of the best online betting sites, so that you don't need to waste your time and money with sites that aren't up to par.
Today, the internet is loaded with new betting sites that promise the world but never deliver. These subpar football betting sites get way too much attention and make a killing by targeting inexperienced gamblers. Although these sites will always exist, at SBO.net we are doing our best to combat them.
That's because we believe that betting on football should be exciting, safe and secure. That's how it's always been for us, and we want the same for you.
We've analysed hundreds of football betting sites so that you know which ones are better than the rest, without the stress of putting your money to the test.
Here's a few important factors we consider when reviewing football betting sites:
How do you know if a bookmaker is trustworthy? We hear this all the time from our readers. A good track record tells all. If a bookmaker has a history of not paying their customers or engaging in unethical practices, that's a sure sign to stay away, and you won't find them here.
Another top concern when it comes to choosing the right football betting site is determining how safe and secure the platform is. Online betting sites must meet a long list of strict criteria to pass our safety and security standards. We only give our seal of approval to licensed sites with a wealth of security measures.
Once you've got a safe, secure, and trustworthy website on your hands, it's all about maximising the profits. The easiest way to do that is simply by betting with the site that has the best football odds. If one site consistently offers 5-10% better odds than the rest, they're well up in our rankings and deserve all the love they get.
With so many online betting sites to choose from, we are spoiled for choice when it comes to football betting offers. From accumulator bonuses and enhanced odds to early payouts and bore draw money back offers, the top football betting sites know how to reward both new and existing customers.
A decent bookie won't just offer boring old 'to win' football betting markets. The best football betting sites have a stash of markets for you to explore. You should be able to bet on everything from the number of corners in a game to bookings, scorers, and much more.
Sure, punters are mostly interested in betting on the English Premier League, but it's not the only league. Want to bet on the Major League Soccer in the United States or the A-League in Australia? The Belarusian Premier League, perhaps? Our recommended sites cover virtually every league in the world.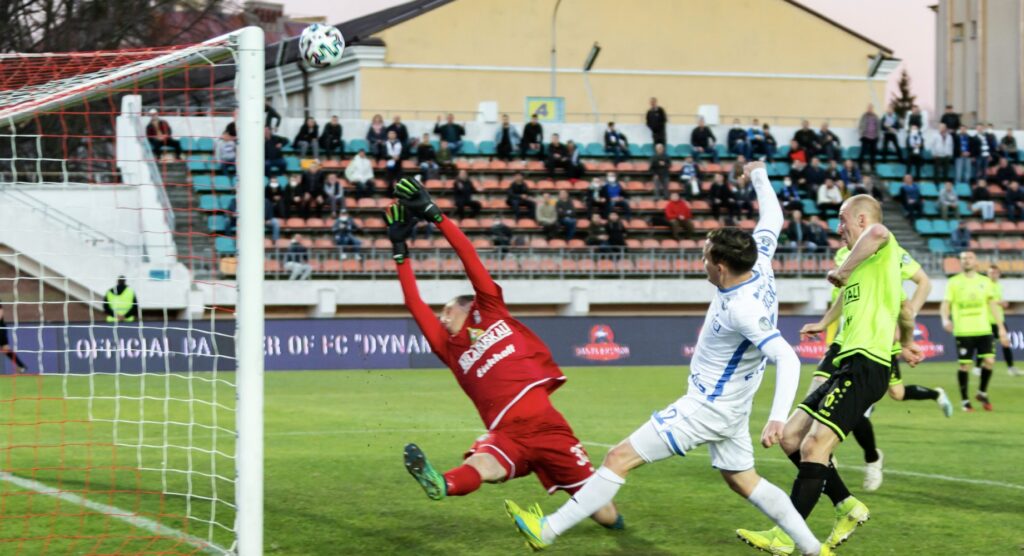 How Do You Bet on Football Online?
The online sports betting industry has evolved to a point where we're now able to place bets on football in a matter of seconds. Once you have an account with a safe and secure football betting site, you can place a bet with ease.
But what if you don't have an account and you've never bet online before? We understand the process can seem daunting at first, but it couldn't be any easier. We've helped thousands of football fanatics open betting accounts since launching in 2011 – and we'd love to help you, too!
Follow our step-by-step guide below to place a football bet online:
Step 1
Open a Betting Account
First, you must open a betting account. Although thousands of betting sites accept football bets, not all of them were created equal. Compare the best football betting sites on this page to find a site that ticks all your boxes, then click the 'visit site' button.
Now click the 'register' button and complete the registration process by filling in your name, age, date of birth, etc. Submit all your details to create an account.
Step 2
Make Your First Deposit
Now that you have a betting account, it's time to add some funds.
Navigate to the banking section to view the list of accepted payment methods. Your options will depend on where you reside, but there should be several to choose from. Select your preferred payment method, confirm your details, and enter how much you'd like to deposit.
Your funds should be available in a matter of seconds.
Step 3
Browse the Football Markets
There are hundreds of football games played every week around the world. If you want to place a bet on football, we recommend focusing most of your attention on the leagues and competitions that you are most familiar with.
This way, you'll have a greater understanding of which teams will win and be able to quickly identify high-value betting opportunities.
Step 4
Search for Value
The next step is to look through the list of upcoming matches and compare the odds.
Do the odds look fair and reasonable to you, or do they not match your expectations?
If they're better than you were expecting, you've found an opportunity to place a bet. Use your knowledge and make predictions on upcoming matches. Bet on a team to win or choose one of the many other football betting markets that are available.
Step 5
Bet and Watch the Match
Once you've found that betting opportunity, all you need to do is add it to your bet slip and confirm the bet. Make sure to double-check the odds, stake, and the selection.
Once you're set, click 'confirm' and you've placed your bet. It's that easy.
Now it's time to put your feet up and watch all the action unfold.
A Beginner's Guide to Football Betting Odds
To bet on football, you need to understand football betting odds – there's no other way around it.
If you log in to one of our recommended football betting sites, you'll find odds displayed for every match. These odds represent the potential return. Better odds mean bigger payouts, but those better odds also represent a riskier bet. Similarly, a safer bet won't pay you nearly as much as a risky one might.
Let's look at an example of fractional odds for a football match between Chelsea and Tottenham.
Football Betting Odds in Other Formats
The fractional odds listed above are most common in the United Kingdom. Decimal odds are popular in many other European countries and Australia, and the United States has its own set of odds too.
From the example above, Chelsea's odds of 19/20 would be represented as 1.95 with decimal odds. The decimal odds represent the total amount returned, including the original stake. Tottenham's 3/1 odds would be represented as 4.00 in decimal odds, meaning a successful £100 bet would return £400.
And even if two bookmakers both use fractional odds, it doesn't mean that their odds will be the same. Every football betting site has different odds and different returns, and some are far better than others.
If you are betting on Chelsea in the above example, would you rather bet with a football betting site that has odds of 1.95 or 1.75?
The wrong decision here could set you back £20 after a winning bet. Unfortunately, it's one of the many ways that inexperienced bettors lose their money when betting on football online.
Football Betting Markets Explained
Picking a winner of a game in any league or competition around the world can be done in a matter of seconds. Picking an outright winner is the first market you'll see when you log in and it'll probably be the market you utilise more often than others.
However, it's important to note that the best betting sites have a massive range of extra markets for you to consider when betting on football. Here are just a few of those markets:
First Goalscorer
First Goalscorer
Did you know that you can bet on who will score the first goal of the game? By doing so, you can get crazy odds on any player to open the scoring.
Do you think a tricky winger matches up well against those slow defenders? Check out the odds and place a bet on him to score the first goal.
Both Teams to Score
Both Teams to Score
This popular football betting market is self-explanatory – it allows you to bet on whether both teams will score or not.
If you predict an all-out game of football, you can back both teams to score. If you think one or both teams can keep a clean sheet, you can bet on 'no'.
Correct Score
Correct Score
Predicting what the score will be when the final whistle blows isn't easy, but this is reflected in the odds.
A clash between two defensive-minded teams is more likely to end in a narrow win or low-scoring draw. You can benefit from a cautious approach or lack of quality by betting on scores such as 0-0, 1-0, 0-1, or 1-1.
Or you can be as ambitious as the punter who backed Germany to beat Brazil 7-1 in the 2014 World Cup semi-final at odds of 500/1.
Scorecast
Scorecast
If you're feeling even more ambitious, why not predict which player will score the first goal and what the final score will be?
For instance, you could bet on Kevin De Bruyne scoring first and Manchester City beating Manchester United 2-1.
You're essentially combining the first scorer and correct score markets into one bet, which is reflected in much higher odds.
Over/Under Goals
Over/Under Goals
Bore fest or goal fest? An over/under goals bet allows you to predict whether the total number of goals scored in a match will be higher or lower than the line set by the oddsmakers.
For instance, you might want to bet on over 2.5 goals in the Manchester Derby. If there are three or more goals, you win.
Asian Handicap
Asian Handicap
Asian Handicap betting has become one of the most popular ways to bet on football in recent years. With this type of bet, are betting on or against a team to cover a specified handicap.
For example, a team might have a handicap of +1 and would start with a one goal head start.
Likewise, a -1 handicap would require the team to win by more than one goal if the bettor wants to profit from the bet.
Which Are the Best Football Leagues to Bet On?
The beautiful game is played in every country around the world, and almost all of them have their own professional leagues.
While elite leagues such as the English Premier League and Ligue 1 are home to many of the sport's biggest stars, other leagues such as the Belarusian Premier League and Indian Super League present ample betting opportunities for football fans.
We've written several football betting guides to give you an insight into different leagues across the globe. Each guide covers everything from the structure of the league to tips to help you profit from the latest fixtures and outright betting markets.
Bet on Other Popular Football Competitions
When the league action dries up, it usually means it's time for a major regional or international competition. Here's some of the most popular competitions for football betting:
FIFA World Cup
FIFA World Cup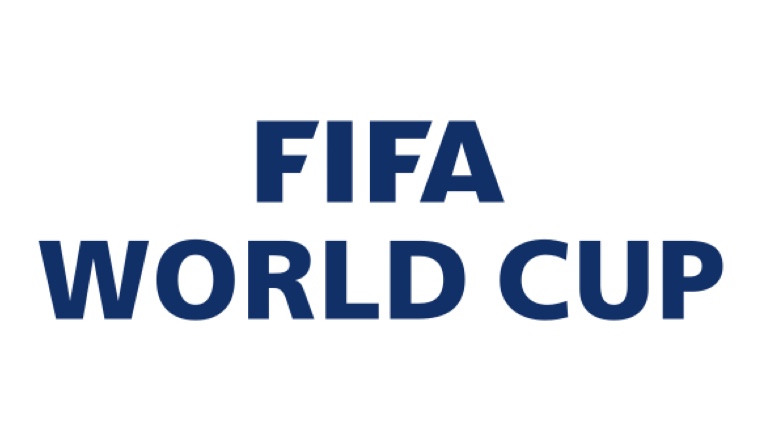 The FIFA World Cup is one of the very few sporting competitions that draw attention from all countries. Every four years, 32 national teams compete against each other. Brazil has been the most successful team in World Cup history, and recent winners include France, Germany, and Spain.
Read our World Cup betting guide to learn more about the quadrennial event.
UEFA European Championship
UEFA European Championship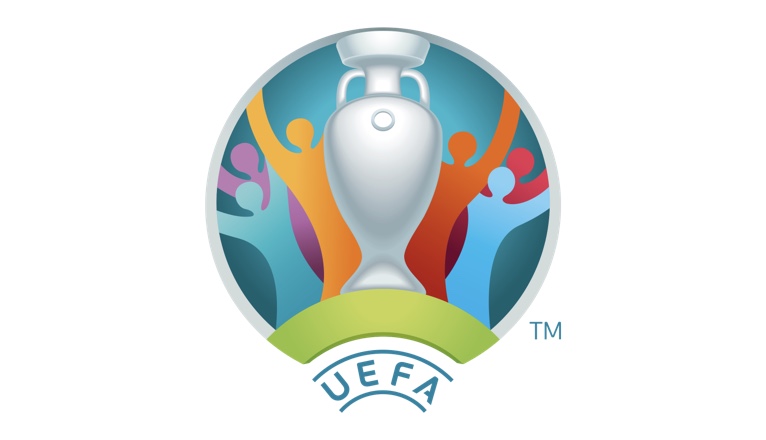 The UEFA European Championship, or Euros, also draw plenty of attention from around the world, despite the competition being limited to European national teams. The quadrennial tournament features 24 teams, with Germany and Spain enjoying the most success to date.
Copa América
Copa América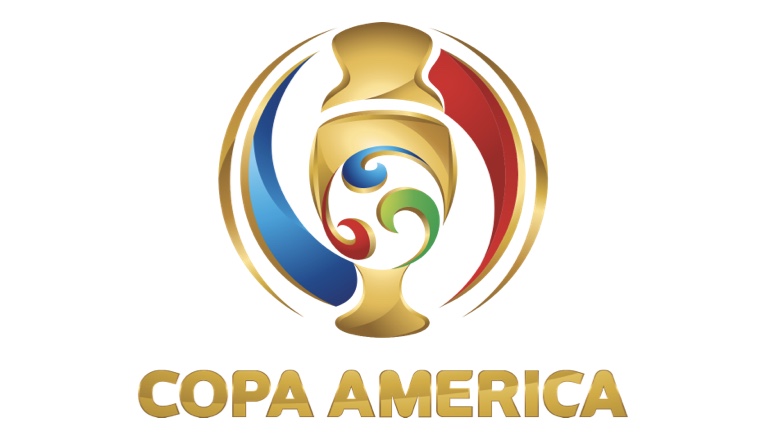 The Copa América is the oldest still-running continental football competition. It's the main football tournament contested by national teams from South America. Argentina won the latest edition of the quadrennial tournament to match Uruguay's record of 15 titles.
UEFA Champions League
UEFA Champions League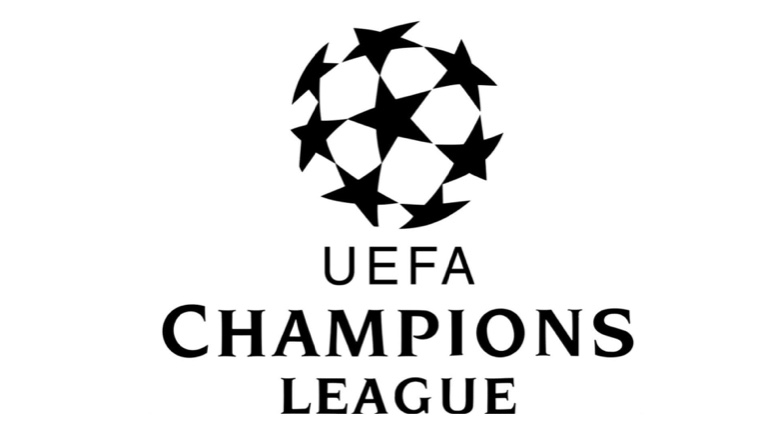 Founded in 1955, the UEFA Champions League is contested by the best football clubs across Europe. The top English teams compete against top teams from Spain, Germany, Italy, and other countries. Real Madrid boasts 13 European titles, with Chelsea being the most recent winners.
Football Betting Tips and Betting Strategy
SBO's experts are constantly improving our resources on topics like how to win at football betting and football betting strategy. Check out our comprehensive guides to maximizing your profits when betting on football to win.
Football Betting Tips
Here at SBO.net, we're not only renowned for uncovering the best and most trusted football betting sites for our readers. We're also extremely proud of our ability to consistently identify and present high-value betting opportunities for visitors, free of charge.
We've grouped together a team of football betting experts to bring you the best bets for the biggest games in the top leagues around the world every week.
Make sure to check in and read our hottest football betting tips for this weekend and take the guessing out of betting on football.
2
Football Betting Strategy
Football Betting Strategy
We understand that inexperienced punters are often overwhelmed by the number of possibilities that exist when it comes to sports betting. Joining one of the best online football betting sites is one thing, but a new punter needs to know how to make winning bets and profit from betting on football.
That's why our team of experts have compiled in-depth football betting guides that can help bettors of all skill levels.
No matter if you consider yourself a beginner, advanced, or expert football bettor, you can benefit from our strategies and techniques that have been crafted to help you beat the bookmaker.
Our experts will help you learn the basics of placing football bets as well as advanced tactics such as how to identify brilliant betting opportunities in often neglected markets and leagues. We'll teach you how to build and maintain your bankroll, as well as how to find and cash in on the best offers and promotions.
3
Football Betting Special Offers
Football Betting Special Offers
If you're new to football betting, you may be unaware that some sites offer generous free bets and promotions for new and existing members. Of course, the online sports betting industry is super competitive, so bookmakers are consistently competing against each other.
One way to capture your attention is by offering up amazing special offers on football games.
An example of such an incentive is an "acca boost", in which a football betting site may boost your potential returns on an accumulator bet by 15-20%. How's that for value?
Some sites offer a "two goals ahead early payout" offer, and this means you'll instantly profit when your team manages a two-goal lead – regardless of whether they win the match in the end.
It's simple really, football betting offers aren't great for the bookmaker and they're perfect for us. That's why they are a big factor when we search for the best bookies.
Football vs Soccer
Have you ever wondered why Americans and Australians say "soccer" instead of "football?"
It's recently become known that the term "soccer" actually originated in Britain a couple of centuries ago as a kind of slang term for "association football". But then the English folks started to call it "football" and passed off "soccer" as being possibly too American.
It turns out that every country has their own version of "football" now, and you better be careful when asking your mates to watch a game of football with you in America, Australia, or New Zealand because you might not get what you bargained for. You might end up watching the NFL or Aussie Rules.
In America, "football" is actually the sport in which Tom Brady runs around and throws touchdown passes to his wide receivers at the Super Bowl. Americans call proper football "soccer", and their top domestic league, Major League Soccer, shows their hand in the battle.
Ready to Bet on Football?
From match winner and over/under 2.5 goals to bookings and corners, the best football betting sites offer a huge range of markets on football matches played across the globe every month. Open an account with our top-rated bookmaker below and bet on the latest fixtures.
Football Betting FAQs
What is the best football betting site?
It depends on which features are most important to you. Do you want to join the site with the best football odds, or the one that covers the most leagues? Perhaps bonuses and promotions matter more to you? Join one of the best football betting sites on our page to ensure you have a great experience.
Is betting on football profitable?
It can be if you're knowledgeable about the sport and take advantage of football betting offers. For instance, the top betting sites offer promotions such as free bets, enhanced odds, and acca insurance. Combine your knowledge and these offers with the best football betting odds to maximise your returns.
What are the most common football bets?
Goals markets are always popular at online football betting sites. You can bet on everything from over/under goals, which player will score first, and even on players to score a brace or hattrick. Other popular football bets include match winner, handicap betting, corners, and bookings.
Q.
What are football accumulators?
A.
Accumulators allow you to combine four or more selections into one bet slip and effectively combine them into one bet. Think Manchester City, Chelsea, Arsenal and Manchester United will win? Put them all in one bet slip to multiply your potential returns rather than betting on each team as a single.