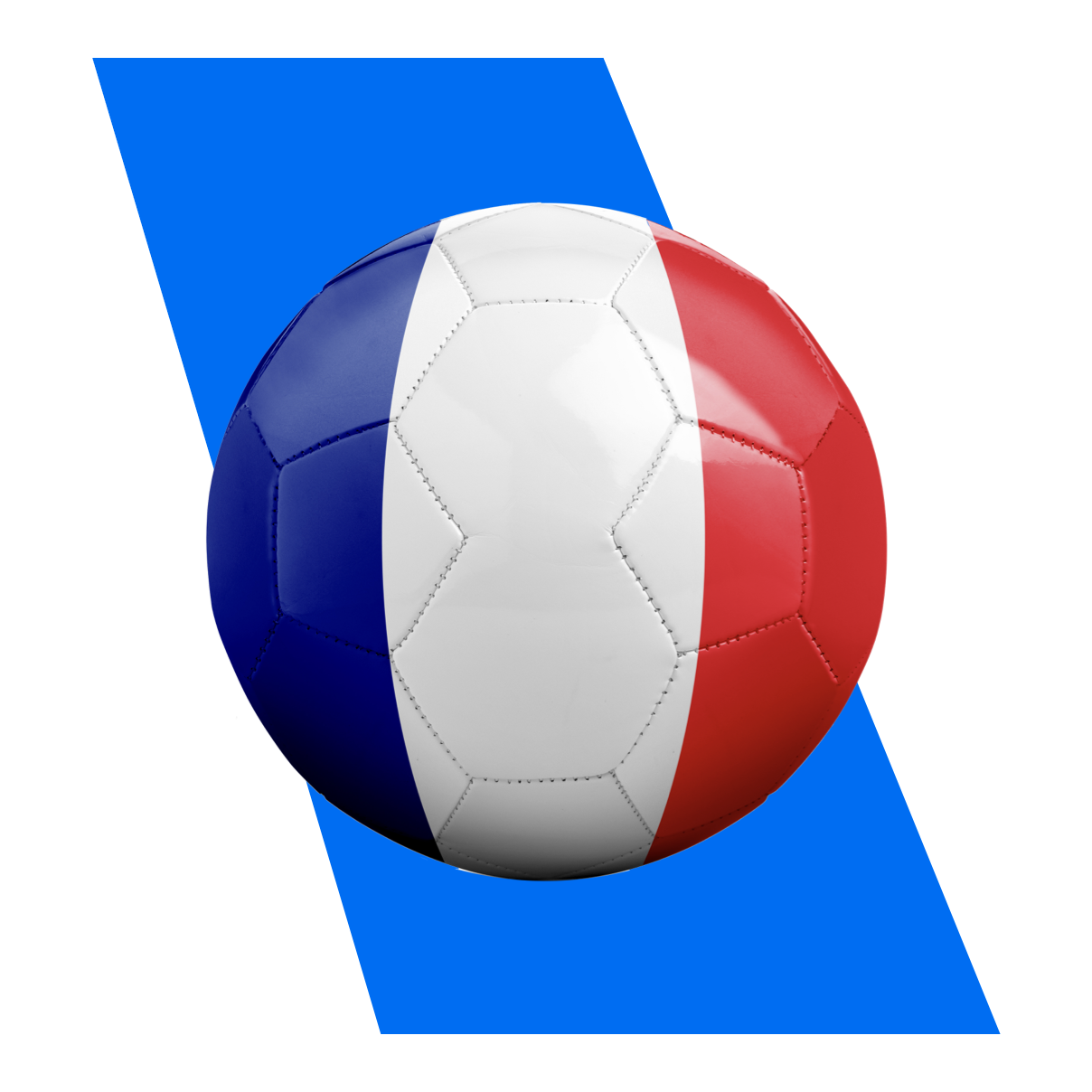 The Best Ligue 1 Betting Sites for 2023
Welcome to the ultimate guide to betting on Ligue 1. Our expert team has created a list of the best Ligue 1 betting sites to make it easy for you to bet on teams like Paris Saint-Germain and AS Monaco.
Our guide also includes information on Ligue 1 betting offers, popular betting markets, betting tips, and details on the history and format of the top league in French football.
Best French Ligue 1 Betting Sites – September 2023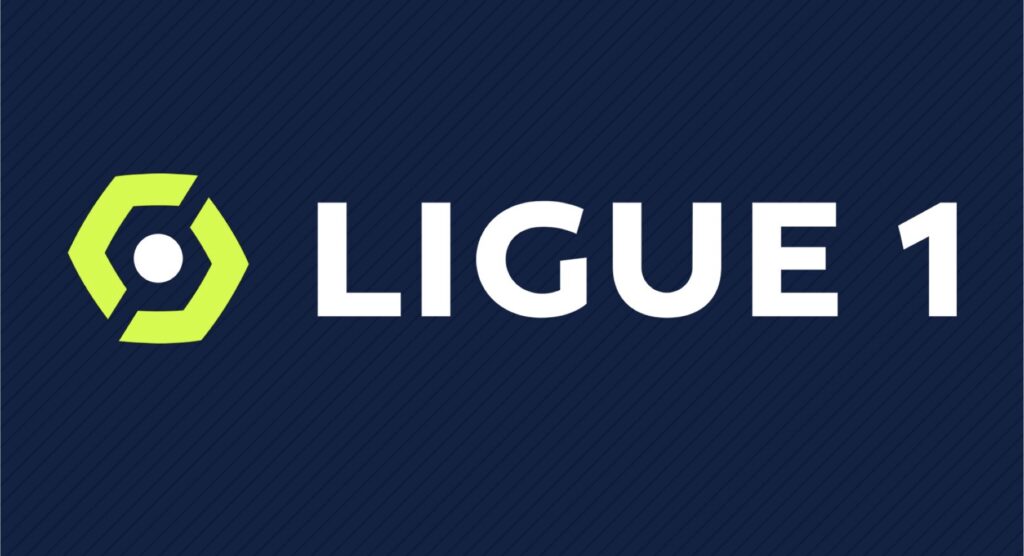 Ligue 1 Betting Bonuses and Promotions
You've probably seen big, flashy offers on Ligue 1 betting sites offering vast sums of money if you sign up. But what loops do you have to jump through to unlock those funds? And once you've signed up, will you be eligible for future bonuses?
Here are four of the most common rewards for new and existing customers at the best Ligue 1 betting sites:
Free Bets
Free Bets
A free bet is exactly what it sounds like – your chance to place a bet without risking any money yourself. You can still win cash, although it may come with wagering requirements. If it does, that means you'll need to bet any winnings a certain number of times before you can withdraw anything.
First Deposit Bonus
First Deposit Bonus
This is one of the most common bonuses you'll receive when you join a Ligue 1 betting site. When you make your first deposit, the bookmaker will match it up to a certain percentage. This could be 50%, 100%, 200%, or more.
Your bonus funds will always come with wagering requirements, so you'll need to place some bets before you can withdraw the free cash.
Reload Bonus
Reload Bonus
Reload is just another word for deposit, so reload bonuses work just like deposit bonuses. Unlike a first deposit bonus, reload bonuses are aimed at existing customers, which is great news if you're a loyal customer at a Ligue 1 betting site.
Enhanced Odds
Enhanced Odds
Enhanced odds, also known as boosted odds, occur when a Ligue 1 betting site increases the amount you can win when betting on a football match.
For example, if PSG v Barcelona is 0-0 at half time, you might receive a notification that the betting site you use is boosting the odds on Mbappé to score next from 5.0 to 7.0.
Although enhanced odds are often appealing, remember that they're selected by experts working on behalf of the betting sites.
Understanding Ligue 1 Betting Odds
If you've never looked at Ligue 1 betting odds, you've got nothing to worry about – they're easy to understand. Most sites will allow you to switch between odds formats, but we'll stick with decimal odds to explain how Ligue 1 betting odds work.
Subtract 1 from the decimal odds to see how much you'll win for a £1 bet.
If you see decimal odds of 7.5, that means £1 will net you £6.50 profit. If the odds are 1.5, a £1 bet will earn you 50p profit.
There are lots of Ligue 1 betting markets for you to choose from. If you're just starting out, you might want to put money on a simple bet which is likely to pay out.
For example, you can bet on PSG winning Ligue 1 outright. However, because it's so overwhelmingly likely, the odds will be extremely low. You may get odds of 1.1, where you only make 10p profit for every £1 wagered. And when you consider AS Monaco won it in 2016/17, it's not a risk-free bet.
Betting on Ligue 1 Matches
You may find it more exciting to bet on individual matches. Not only can you find bigger odds, but the bet will usually be settled within 90 minutes. In this case, you have more options to bet on a team like PSG winning while still finding favourable odds.
For instance, you might only get odds of 0.5 for the home team to win in PSG vs Lille. However, if you want better odds, you can try something more specific. You can go for PSG to win by two or more goals. Or you can even back a specific score, like 3-0. This will significantly boost your odds, albeit it requires more research and luck to come through.
If you're new to Ligue 1 betting, why not stick to PSG games until you feel comfortable? They usually win, and goals are always expected.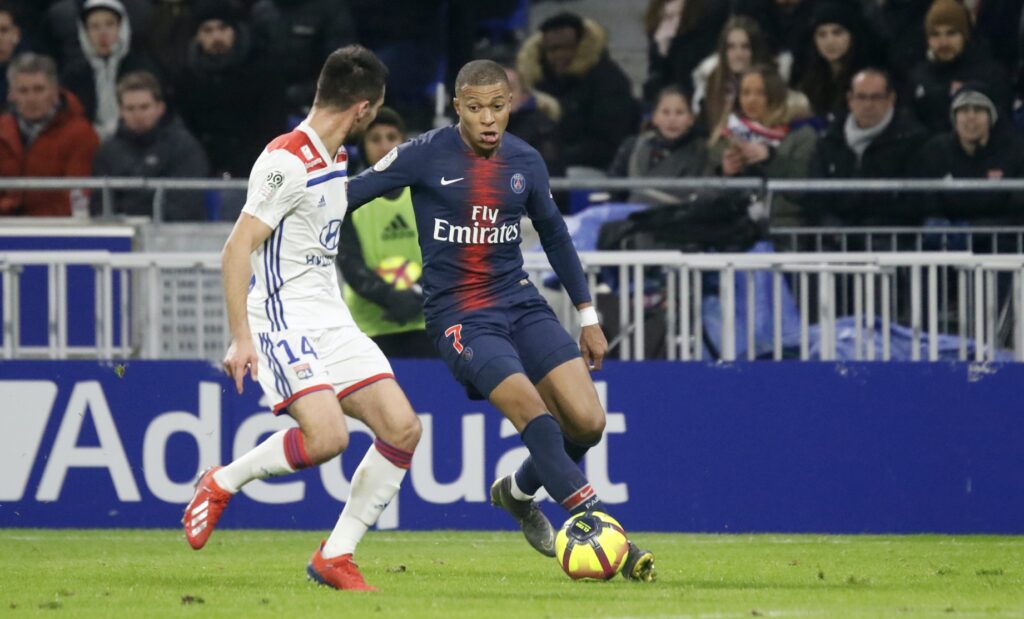 Popular Ligue 1 Betting Markets
Like all popular sports in Europe, Ligue 1 betting sites offer an array of betting markets. Given PSG's dominance, many of the most popular betting markets are a little different to other competitive leagues like the English Premier League. By understanding the market, you can take advantage.
Here are some of the most popular markets for French Ligue 1 betting:
League Winner
League Winner
This is a straightforward bet where you place money on the team you think will finish in the top position after 38 games. PSG are typically heavy favourites, which means you'd have to bet quite a lot to make any kind of significant return on your investment.
To Win Without PSG
To Win Without PSG
Because of PSG's dominance, all the best Ligue 1 betting sites offer you the chance to bet on the league without PSG. This means that if PSG come first and the team you bet on come second, you'll win, as PSG are effectively ignored.
To Go Unbeaten
To Go Unbeaten
The quality of competition in Ligue 1 is nowhere near that of a league like the English Premier League or Serie A, and many of the smaller teams suffer regular losses to the dominant clubs. If you can foresee a team like PSG going on a huge unbeaten streak, this could be the bet for you.
To Finish Top 3
To Finish Top 3
The top three slots in Ligue 1 each reward a coveted slot in the following season's Champions League, where teams play against Europe's biggest clubs. That means competition for a top-three slot is fierce and offers a great opportunity to bet on a dark horse for more appealing odds.
To Be Relegated
To Be Relegated
Three teams are relegated each season in Ligue 1. The two teams in the bottom two league positions go straight down, and the third from bottom enters a playoff game against a team from Ligue 2. This can make for an exciting way to bet on Ligue 1.
Top Goal Scorer
Top Goal Scorer
If you want to place a bet lasting the whole Ligue 1 season, you can get in early and go for a top goal scorer bet. This is for Ligue 1 only – goals in cup games don't count.
Recent winners include Kylian Mbappé, Edinson Cavani and Zlatan Ibrahimović – all of whom were playing for PSG at the time.
Our Ligue 1 Betting Tips
If you want Ligue 1 betting tips, we have some good news – our experts have come up with four simple steps to help you get maximum value on your bets. These are all easy to follow, and ideal if you're a beginner or intermediate bettor.
Here are our four Ligue 1 betting tips to help you win more money:
Research Head-to-Head Records
Research Head-to-Head Records
If you've ever heard of a 'bogey team', or simply a team that one club never seems to beat, then you'll know how important these records are. Studying head-to-head (or should that be 'tête-à-tête') games can help you find appealing odds.
For example, anybody playing PSG will likely have decent odds, but Rennes may be considered a bogey team. In a 117-game stretch leading up to 2020, PSG only lost three home matches – and two of those were against Rennes. This means you could probably get long odds on Rennes at Ligue 1 betting sites, even though they have a history of beating PSG.
Consider Recent Form
Consider Recent Form
The famous quote, "You're only as good as your last performance" was in reference to Hollywood, but somewhat applies to football as well. Form is incredibly important. If a striker is on a goal-scoring drought, or a goalkeeper has made a series of high-profile errors, their confidence can be shot, and the team can suffer.
Study the recent form to see which teams are on the up and which seem to be faltering. Try to ignore the reputation of the club and focus on the data so that you can look at it more objectively.
Check Who's Fit
Check Who's Fit
Stay on top of breaking news to discover which players are injured or unavailable to gain a huge edge at Ligue 1 betting sites. The modern era gives you plenty of avenues to find news almost instantly. For example, you can follow official club social media pages. And trusted industry journalists.
Factor in which players may be unfit and assess who are likely to take their places. If there's no suitable replacement, will the team set up differently? And, if so, will this lead to more or fewer goals? Put all the small pieces of evidence together to build a picture of how the match may pan out.
Look at the Fixtures
Look at the Fixtures
Make sure you look at all fixtures on the footballing calendar. This can include competitions within France like Coup de France matches, as well as Champions League and Europa League games. And international tournaments that take place mid-season, like the African Cup of Nations.
If you notice that a team has an important fixture coming up, or that one of their key players is likely to miss some games to report for their country, you might want to back them before their odds decrease.
French Ligue 1 History and Format
If you want to get the most out of Ligue 1 betting tips, it's important that you understand a little about the history of Ligue 1. You don't have to know it all but understanding how the league works and why certain teams are so powerful will give you the knowledge you need to make informed decisions.
Ligue 1 Format
Ligue 1 Format
Ligue 1 comprises 20 teams, each vying to become champions. There are 38 games in a season, allowing each club to play every other club twice. One match will be at their home stadium, and one will be away from home.
At the end of the season, the team in top slot are crowned the champions. The teams who finish 1st to 3rd all qualify for the Champions League for the following season, which gives them a chance to play any of Europe's biggest teams and make a lot of money.
The team that finishes fourth enters the Europa League, which is essentially a version of the Champions League for teams who can't quite make the cut. Ligue 1 betting sites allow you to bet on who will make the European spots.
Ligue 1 Relegation
Ligue 1 Relegation
The bottom two teams each year are relegated to the next division down, Ligue 2. They're replaced by the two teams who finish 1st and 2nd in Ligue 2. Interestingly, the team who finish in 18th Ligue 1 play the team who finish in 3rd in Ligue 2. The contest takes place over two legs – which means two games are played, with the total score of both games being combined.
The winner spends the next season in Ligue 1, while the losing team goes to Ligue 2. This is unlike many other European leagues, where a more straightforward system of relegating the lowest three or four clubs is in place.
Ligue 1 Dominance
Ligue 1 Dominance
Ligue 1 dominance has gone through several cycles. In the late 1980s and early 1990s, Marseille won four back-to-back leagues. Lyon captured their first championship title in the 2001/02 season but went on to win it an incredible seven times in a row.
Then, in 2011, PSG became the dominant team after the ruler of Qatar, Tamim bin Hamad Al Thani, purchased the club and began investing heavily. In recent years, PSG have crushed Ligue 1, while also showing progression in Europe's elite competition, the Champions League.
There are exceptions, though. In 2016/17, AS Monaco upset the odds by pipping PSG to top spot. It was an impressive season for The Monégasques, who also overcame Tottenham Hotspur, Manchester City and Borussia Dortmund en route to the Champions League semi-finals. These kinds of anomalies present some terrific opportunities at Ligue 1 betting sites.
Ready to Bet on Ligue 1?
Now that you're a Ligue 1 betting expert, it's time to open an account with our top-rated bookmaker below and bet on the latest fixtures.
FAQs
What's the best Ligue 1 betting site?
If you want to find the
best Ligue 1 betting sites
, check out our guide to French football. We only give our seal of approval to betting sites which offer competitive odds, generous bonuses, and an array of payment methods.
Is betting on Ligue 1 popular?
French Ligue 1 betting is popular among players who are new to betting and seasoned veterans alike. Because PSG regularly dominate the league, results are often quite predictable, which creates great opportunities to make simple bets and increase your odds of winning.
Which team is most likely to win Ligue 1?
PSG is the team that is always the most likely to win Ligue 1 at the start of a season. Since their takeover in 2011, PSG has had the funds and resources to attract the world's best players, making it tough to compete with them.
Q.
Can you make a profit betting on Ligue 1?
A.
If you hunt down value, there are lots of ways for you to make a profit. A great way to start is by finding the best Ligue 1 betting odds. If you like, you can sign up to a site with competitive betting odds directly from this page.