The Best Bundesliga Betting Sites 2023
Alongside the Premier League and Spain's La Liga, the Bundesliga in Germany is one of Europe's most competitive football competitions.
We've researched the best Bundesliga betting sites, so that you can spot betting opportunities as huge names like Bayern Munich and Borussia Dortmund fight it out for supremacy.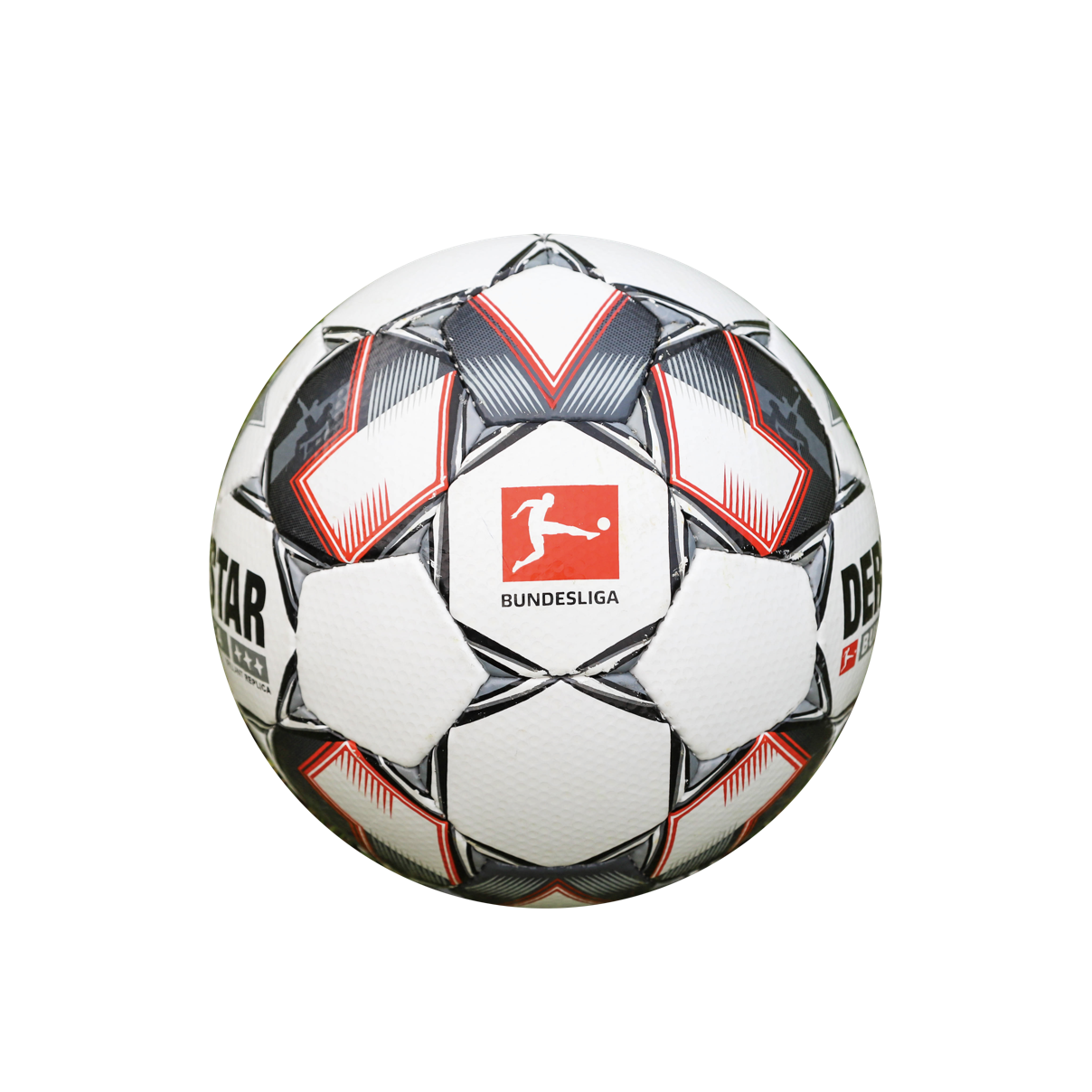 Top Bundesliga Betting Sites – September 2023
Why Did We Choose These Bundesliga Betting Sites?
Our expert team have researched all the German soccer betting sites so that you can make an easy and informed decision about where to take your business. We are extremely thorough, looking at many factors before we decide which sites to include in our list.
The key attributes that Bundesliga betting sites need to be recommended by us include:
To make the cut, Bundesliga betting sites must have a top selection of promotions and special offers that appeal to new and existing players. Any bonuses or free bets must be attainable and not made inaccessible due to strict terms and conditions.
Making Bundesliga betting predictions is about hoping to win some money, but it should also be fun. Cool promotions offer variety as well as adding value.
If you're looking for useful Bundesliga betting tips, we only recommend sites that are licensed. In the UK, this would mean a Bundesliga betting site must have a licence with the UK Gambling Commission. Getting a license from thes UKGC ensures sites operate under strict conditions which, above all, guarantees integrity and player funds are always safe.
If you signed up with a German soccer betting site that was unlicensed, you would have no course of redress if something goes wrong.
Excellent Customer Support
German football betting should be open and engaging. That means if you have any query, technical issue or dispute, you can have fast access to communicative player support. We only recommend sites that offer speedy and accessible customer support. Ideally, this would be via 24/7 live chat – but there should be a fast response to emails and, if possible, a helpline, too.
Security is vital in any online business, but particularly in online betting where players might have large sums in their accounts. Bundesliga top betting sites that are licensed will have proven that their systems are secure, protecting player privacy, data and finances at all times.
One essential function is that the money in all player accounts is ring-fenced and unavailable for the betting site to use for operational expenses. In other words, you can always get your money out when you want to.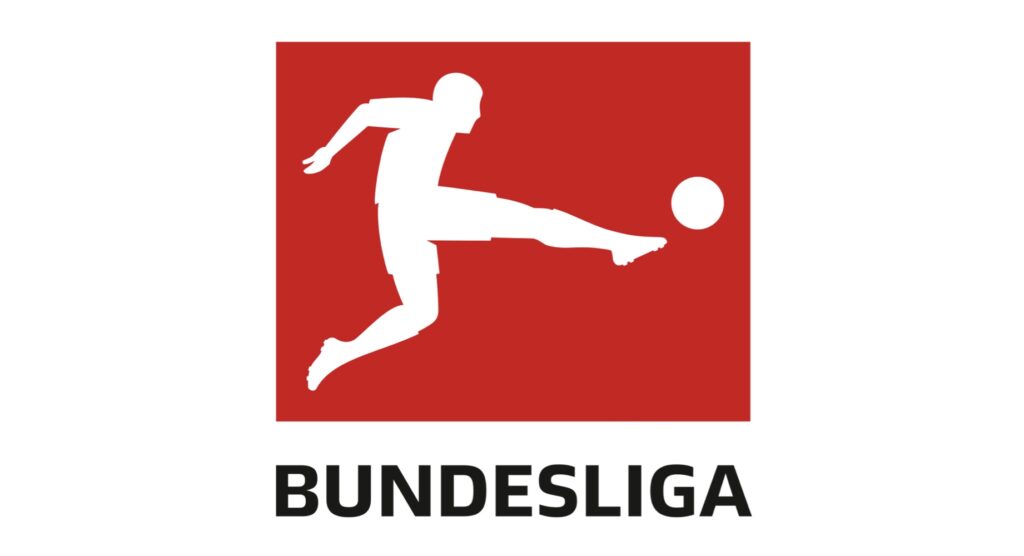 Bundesliga Betting Bonuses
German soccer betting sites will try to attract new customers and retain existing ones with special offers that give added value for money. You can take advantage of all the bonuses and promotions available to maximise your profits at the Bundesliga betting sites listed above.
Popular promotions include free bets. For example, if you spend £5 on one match, you might receive a free bet in your account to place on another game or market. There are also welcome bonuses that are usually a percentage of your first deposit, or a straightforward cash bonus. Both will likely come with minimum wagering conditions before paying out any winnings.
Regular bettors might also build up loyalty points that many sites will then transfer to cash, free bets or other lucrative giveaways.
Odds boosts are another regular promotion and take current odds and make them more attractive.
By signing up to more than one of our recommended Bundesliga betting sites, you can take advantage of a huge range of promotions and earn extra rewards for your Bundesliga betting.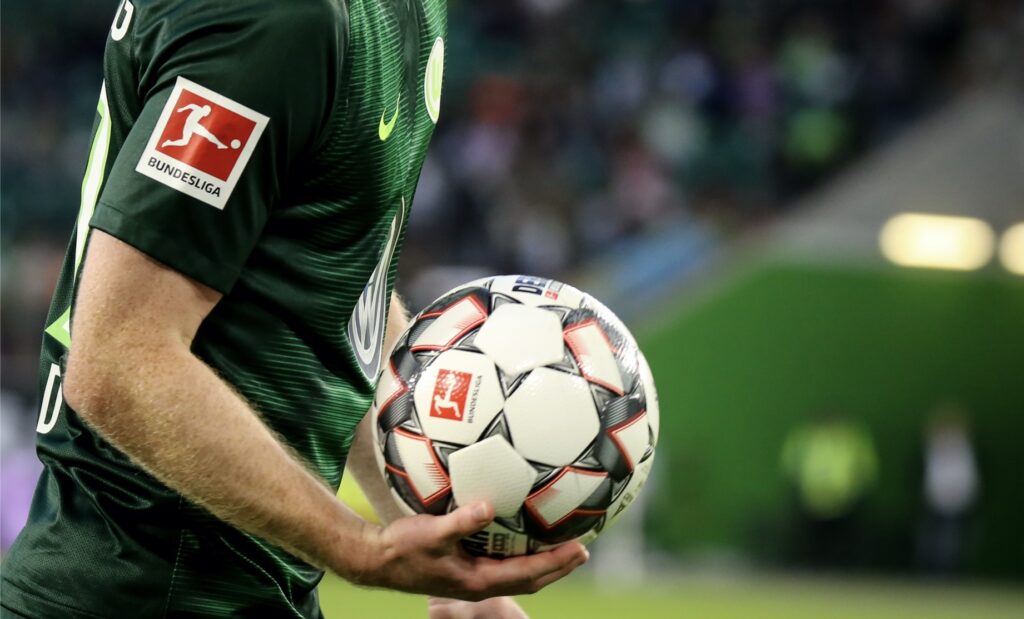 Popular Bundesliga Betting Markets
Bundesliga betting odds are available on a significant number of markets, so you will always find odds for any bet you want to make. There are odds on individual matches plus outrights so you can bet on the Bundesliga winner or which teams will be relegated
Match Outcome
Match Outcome
The most common bet is selecting a win, loss or draw for your chosen team. So, you might predict that Hoffenheim will beat Fortuna Düsseldorf at odds of 1.70.
Alternative Betting Markets
Alternative Betting Markets
For every game, there will be dozens of betting markets available. You might back the first goalscorer, how many corners or bookings there might be or whether there will be a penalty.
You can also bet on the final score, whether one team will be ahead at half-time but go on to lose the match, and much more.
Live Betting
Live Betting
Then there are the in-play markets, which become available during matches. Here, the Bundesliga betting odds change constantly according to what's happening on the pitch. Popular bets include outright match-winners and the next team or player to score.
Outright Betting
Outright Betting
While most bets are on individual matches, you may also bet on the Bundesliga outright betting market – picking the team you think will win the league. This is where risk-reward comes into play. While most will back the likes of Bayern Munich or Dortmund, the odds won't promise too much of a return.
Multiple Bets
Multiple Bets
You can also select doubles, triples and accumulators with many more permutations. These are great ways to maximise your return, but they come with a much higher degree of risk.
For example, you might need to guess five results out of five correctly to win your bet.
Our Bundesliga Betting Tips
The phrase "don't put all your eggs in one basket" is one that every football punter must remember. Even if you are as sure as you can be about an outcome, perhaps that FC Union Berlin will win their next game, or that Dortmund will lift the league trophy, spread your risk by reducing your bet amount and placing other bets, too.
If you then lose your "dead cert", you will still have funds in your account.
Research Matches
Research Matches
You can never do enough research. By following the German game and reading up about Bundesliga betting predictions, you'll make more educated bets that will, over time, increase your chances of making a profit.
Find Favourable Odds
Find Favourable Odds
If you can find favourable odds, make several bets that spread your risk. For example, if you have a long-shot accumulator on the go, balance the risk with some more predictable single bets.
This also increases your enjoyment, since if your accumulator goes to pot after just one result, you still have the other bets in play.
Gamble With Longer Odds
Gamble With Longer Odds
Don't always go for the favourite. Sometimes your gamble with longer odds can pay off. In fact, trying to spot where Bundesliga betting sites are offering odds that are priced too high is an excellent way to profit.
If you're going for a combination bet, like a double or treble, it's preferable to go for lower odds given that you need all the results to come in.
Bet With Your Head
Bet With Your Head
Finally, bet with your head, not your heart. If you have a soft spot for Eintracht Frankfurt, don't back them to win every game because clearly, they will struggle against Bayern Munich.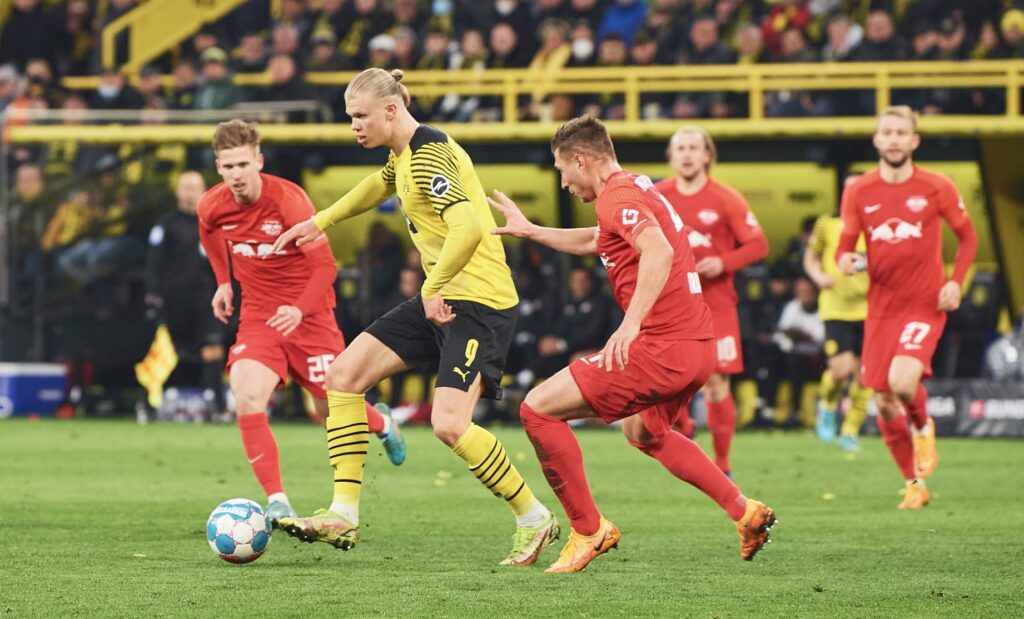 Bundesliga Betting Odds
Bundesliga betting odds vary across the markets. The straightforward single match prediction might have the home team at 1.60, 2.70 for the draw or 3.20 for the away team. Things get more interesting when you go for a double.
Add another match – backed at 2.60 for a draw – to place a treble, and now you will bet £10 and get £96.68 back if all three results come in.
You will tend to get more lucrative odds on the first goalscorer market in a particular game. Even a top side's striker might be as long as 4.00 to score the first goal, given that his team won't necessarily even score first.
Bundesliga History and Format
While the Premier League in England is considered the world's top domestic league, the Bundesliga is the most supported, with the highest average stadium attendance worldwide. Eighteen teams compete in the top flight, with seasons running from August to May.
Two teams are relegated automatically to the second tier, the 2. Bundesliga, and replaced by that league's top two. Then, the third-from-last Bundesliga side plays in a two-legged playoff against the third-placed 2. Bundesliga team to secure the final top-flight berth.
The top four clubs in the Bundesliga campaign are automatically qualified for the Champions League group stage for the following season and the 5th and 6th places earn a Europea League berth.
Frequently Asked Questions
Can I bet on Bundesliga?
Yes! There are many markets available for all games in Germany, including Bundesliga outright betting. With games on Saturdays and Sundays and several in midweek, there usually is something of interest.
Are there specialist Bundesliga betting sites?
Follow our recommendations to enjoy German football betting. Specialist sites will offer as many markets in Germany as they do for the Premier League in the UK.
What is in-play Bundesliga betting?
You don't have to just bet before a game – you can bet during it, too. Odds change on match results, next scorers and more as the game goes on. Bundesliga betting sites offering in-play betting let you wager at any time during the match.
Q.
What's the best Bundesliga betting site?
A.
We have several recommendations for you, all sites that are licensed and meet our strict criteria for security, promotions and customer service. There's not much to choose between our shortlist, so give them all a look before making your choice.
Q.
Is German soccer betting profitable?
A.
It can be. Anyone can get lucky and win a single bet. But to succeed in the long term and make a profit, you must be knowledgeable about German Bundesliga betting. Your betting strategy should be targeted and thought through, rather than making hasty bets without research.