The Best New Betting Sites for 2022
Welcome to the best online resource for new UK betting sites. We have researched the market and found the best new betting sites in the UK.
New UK bookmakers are those which have recently set up shop and are looking to make a splash in the market. These sites can be great for bettors, as they often offer spectacular welcome bonuses and innovative betting markets that you won't find anywhere else.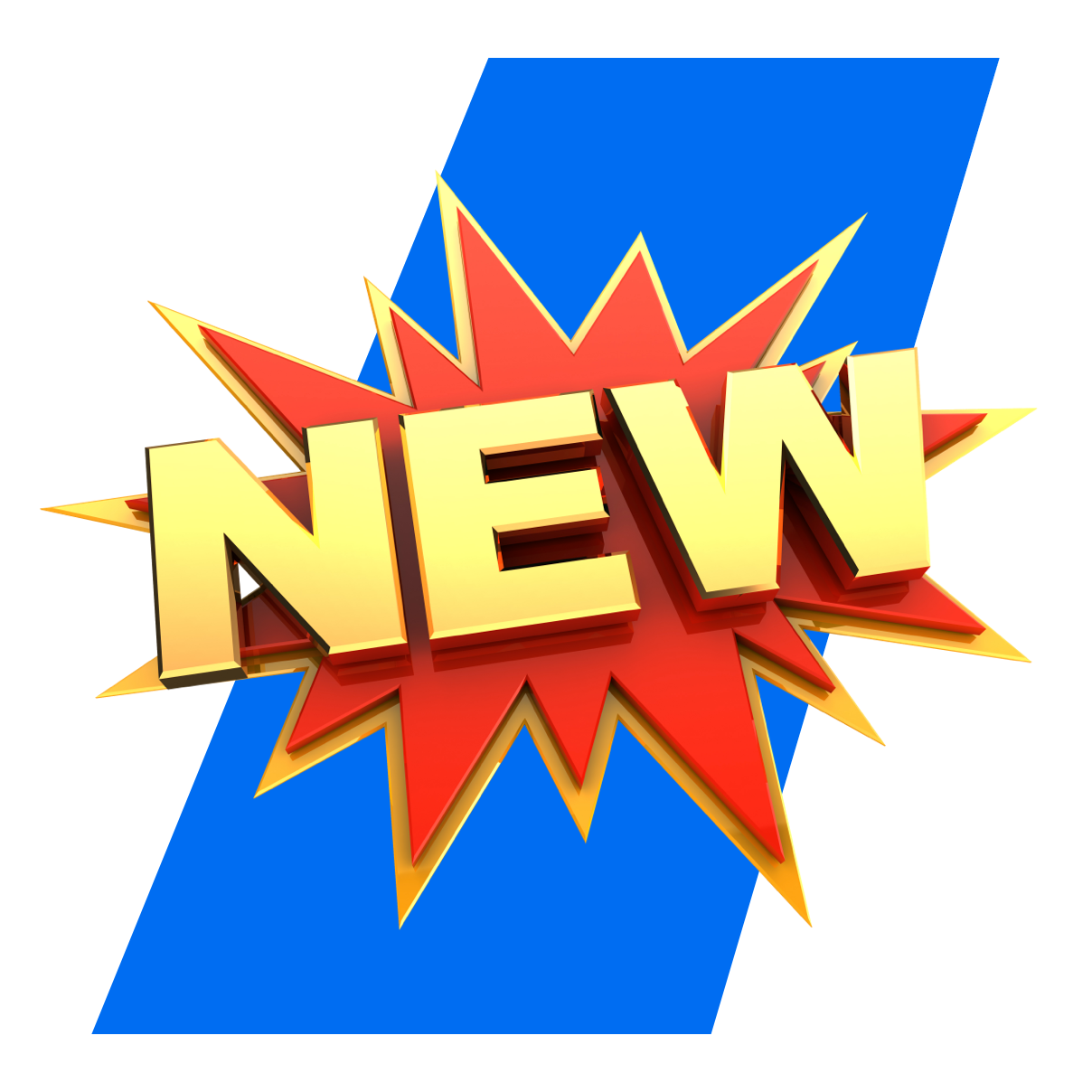 New UK Betting Sites – December 2022
How We Find and Rate New UK Bookmakers
It's not always easy to figure out which new betting sites are right for you, but we're here to help.
We constantly scour the internet to find brand new betting sites that have just begun operating in the UK. But while we're aware of anyone who enters the market, not all new UK betting sites are worthy of being added to our recommended list.
In order to be included on our top list, new UK bookmakers must excel in a number of different areas. Only when we're certain that one of the latest betting sites meets our strict criteria will we give our seal of approval and feature them on this page.
Some of the many factors we consider when rating new UK bookmakers include: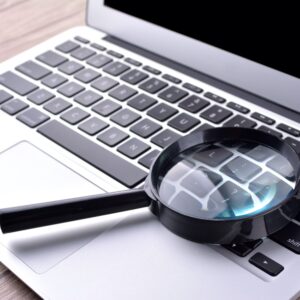 Nothing is more important to us than recommending safe, trustworthy new betting sites for you to play at. That's why you will only find new UK betting sites that are licensed and regulated by the UK Gambling Commission (UKGC). By sticking with our recommended online bookmakers, you'll know that you are playing with trusted operators that are fully regulated, meaning you'll be treated fairly, and your money is always safe.
Every UK betting site offers football and cricket betting markets. But when it comes to more exotic markets, not every bookie has the same selection. Whether you are interested in betting on major American sports like baseball and basketball, or emerging markets like eSports, you'll want to make sure you can place the bets you want when you sign up for a new betting site in the UK.
If you're a new user at an online betting site, you'll probably get a bonus of some sort. We rate new UK bookmakers on the quality of those bonus offers, both in terms of how much value they offer and how flexible they are for punters with different interests. In each of our reviews, you'll find a full breakdown of the sign up offers available for you.
There's nothing worse than signing up at a new betting site that seems to have everything you could ever want, only to realize the website is a chore to navigate. We judge the best betting sites on how intuitive and responsive they are, how good the mobile experience is, and whether they give you important modern options like in-play betting. If they don't, you won't find them on this page.
All new UK betting sites offer a range of deposit and withdrawal options – otherwise, how would they function? But not every site offers the same selection. We rate each of our new sports betting sites on the number of deposit and withdrawal methods available. We also check whether those methods are trustworthy and varied enough to allow you to move money in and out of the site quickly and easily.
The best new betting sites offer attractive odds across all their betting markets. Imagine betting on a football team to win at odds of 2.0 when odds of 2.50 were available elsewhere. It may not sound like a big difference, but it adds up to a substantial amount when multiplied by hundreds or thousands of bets over a long period. You won't be leaving money on the table at the bookmakers listed on this page.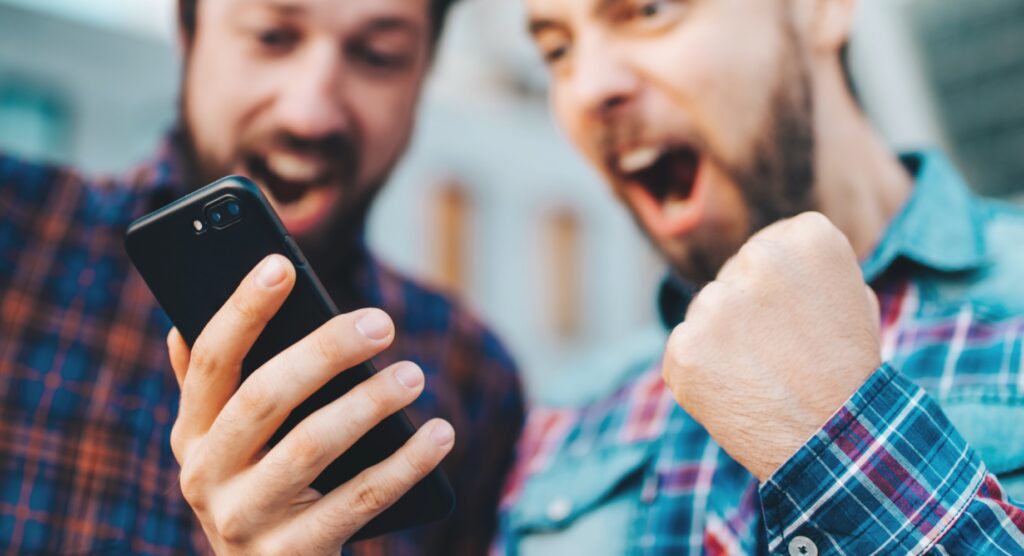 Do New UK Betting Sites Offer Bonuses?
One of the best things about choosing to play at new betting sites in the UK is that you're likely to be welcomed with a generous bonus. New betting sites are going to be keen to attract new customers with bigger and better deals than the competition.
These bonuses can come in a variety of formats. You may receive a matching percentage in bonus funds, similar to the offers regularly seen at casinos and poker sites.
Alternatively, you could receive a free bet which gives you a risk-free chance to win real money. Another popular option is incredibly enhanced odds on a bet, like 30/1 on the favourite in a football match or a horse race.
Bonuses don't stop after you've made your first deposit. Loyalty bonuses reward you for sticking around by giving you regular reload bonuses and other perks as a reward for continuing to log in and bet.
Factors to Consider Before Joining New Betting Sites
We have already shown you how we find and rate new UK bookmakers on this page. However, we understand that many of you will be tempted by new sports betting sites that haven't received our seal of approval. If you find yourself in this position, there are some factors we would like you to take into consideration before entering your personal details and depositing your hard-earned money.
Minimum Deposit Requirements
Minimum Deposit Requirements
We know that many of our loyal visitors like to bet a small amount and place a weekly accumulator in the hope of winning an eye-watering amount of cash.
If this sounds like you, it's important that you check the minimum deposit amount accepted before registering at new betting sites. The amount will depend on your preferred banking method, but most reputable sites accepted deposits of £5 or more.
Bet Limits
Bet Limits
Whether you wish to bet pennies or thousands of pounds, it's important that you're aware of bet limits at new UK betting sites.
The minimum stake allowed at most major online bookmakers is just 10p, although several allow you to bet just 1p. The maximum bet limit at most sites runs into the tens of thousands of pounds.
Just make sure you check the maximum winnings T&Cs before betting so much.
Live Streaming
Live Streaming
If you like to browse the in-play section and bet on an event you can watch, you'll need to join new betting sites that offer a live streaming service. While many sports and events cannot be streamed due to broadcast rights, all the best sites usually have at least a few streams running at any given time.
The likes of esports and tennis are regularly streamed in HD, presenting you with countless betting opportunities.
What Sports Can I Bet on at New Bookmakers?
At most new UK bookmakers, you'll find that you can bet on almost any sporting competition from across the world. That includes both traditional sports and markets – like who will win a Premier League match – and exotic markets, such as which country will win the Eurovision Song Contest.
Whether you want to bet on football or Fortnite, cricket or Counter-Strike, you'll find your favourite markets at our recommended new UK betting sites. The most popular markets at new bookies are:
Football
Football
From the Premier League to the Champions League, you can bet on any football match you want at new betting sites in the UK. But it's not just major competitions: betting markets are available on leagues around the globe, from Europe to Asia, Africa, and the Americas.
Regional competitions and lower-tier matches are also covered, not to mention international tournaments like the World Cup. In-play betting is also offered at most betting sites, meaning you can take up to the minute odds on any match.
Horse Racing
Horse Racing
If you want to bet on the Grand National or Cheltenham, new UK bookmakers have you covered. You can also enjoy wagering on the biggest races worldwide, from the Triple Crown and Breeders' Cup in America to the Dubai World Cup and more.
New betting sites often invest heavily in marketing when it's time for big races like the Grand National. You can use this to your advantage by claiming free bet offers and capitalising on enhanced odds as a new customer.
Esports
Esports
The esports industry is growing at a rapid pace, and betting on these virtual competitions is also becoming extremely popular. From Starcraft and CS:GO to Dota, League of Legends, and Fortnite, esports betting is available at many new UK betting sites, allowing you to bet on your favourite players and teams.
There's nothing more exciting than watching a heated match on Twitch while knowing you have money riding on the outcome. Trust us, you'll be on the edge of your seat.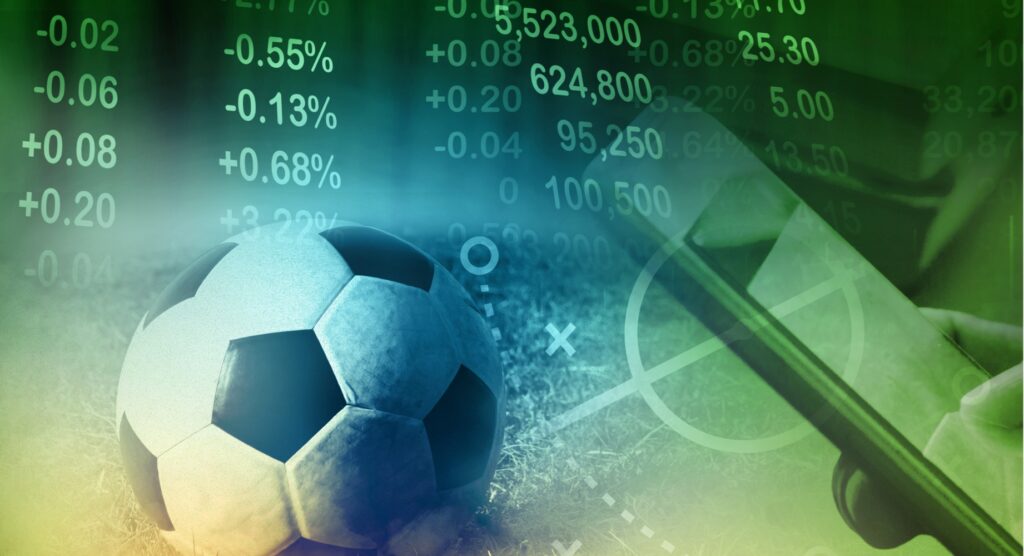 Do New Betting Sites Give the Best Odds?
New betting sites in the UK have a tough time competing with the big-name brands that have dominated the industry for decades. While many of the new betting sites that we recommend offer very competitive odds for punters, they can't always afford to make their margins quite as small as their established counterparts – though this varies greatly between bookmakers and markets.
Even if a new UK betting site can't give you the best odds on every single competition, they often have bonus offers that the established bookies won't match. That means that there's still plenty of value to signing up for a new betting site, as you can take advantage of their promotions even if you still want to make some of your bets at another bookmaker.
How to Deposit and Place a Bet
If you've never done it before, getting started at a new betting site can feel a bit confusing. But fear not, it's easy to get money into your account and place your first bet. Here's a quick step-by-step guide to depositing and betting at new UK betting sites.
Step 1
Choose a Betting Site
The first thing you'll need to do is choose a betting site to join. The easiest way is to look at our recommended new UK bookmakers, pick one that appeals to you, and click on our link to go to their website.
Step 2
Open an Account
To open your account, you will have to supply some basic information like your name and address. You'll also have to choose a username and password. Once you've submitted this information, you'll have an account you can use to log into the betting website.
Step 3
Make Your First Deposit
Now that you have an account, you can click on a cashier link to make your first deposit. You'll be able to choose from a variety of banking options to put money into your account. Pick your preferred method, enter any required information, and tell the site how much money you want to deposit. Submit that information, and your deposit will be made instantly, giving you money to bet with.
Available Banking Options
There are a number of different deposit and withdrawal options offered at new UK betting sites. Traditional methods include making a bank transfer or using a credit card. However, there are other alternatives available, including:
E-wallets like PayPal, Skrill, and Neteller
Prepaid voucher systems like the Paysafecard
Cryptocurrencies like Bitcoin
Step 4
Place Your Bet
Now that you have money in your account, you can place your first bet. Find the sport or competition you want to bet on from the list provided by the bookmaker.
Click on the team or individual you wish to back, type in how much you'd like to bet, and click submit. Your bet will then be accepted, and you can sit back and watch the results come in! If you win, your earnings will be placed in your account soon after the bet resolves.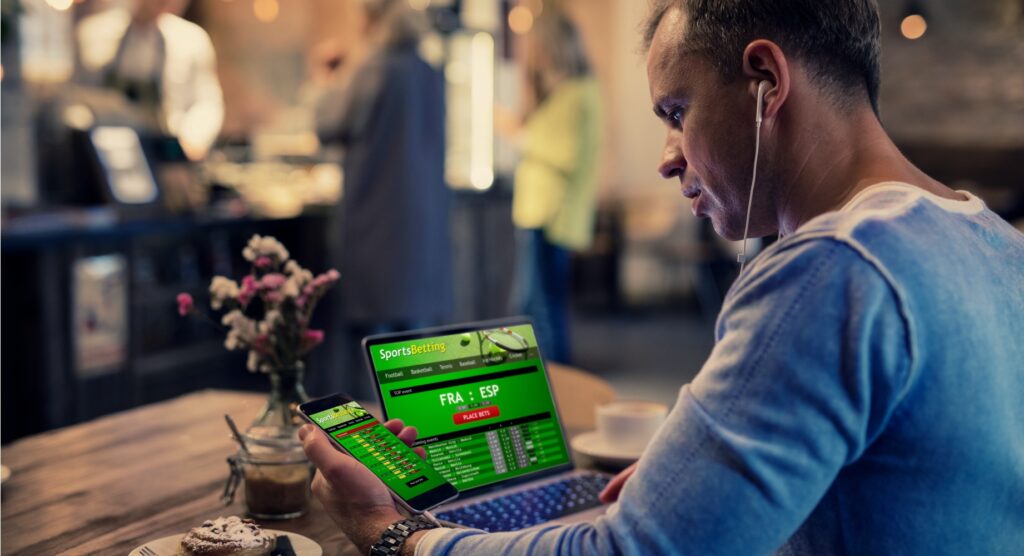 Do New Betting Sites Allow Mobile Betting?
Not only do new betting sites in the UK offer mobile betting, it's actually the most popular way for punters to place their bets. This is because it's the most convenient way for you to wager at a moment's notice, no matter where you are.
If you're looking to place a few quid on an in-play football match that you're watching live, you can do so from your mobile while you're in the stadium, for instance. All bookmakers know this, which means you can be sure that any new betting websites you join will have a full suite of mobile betting options.
Frequently Asked Questions
Are new betting sites trustworthy?
Yes, just make sure they fully licenced and regulated by the UKGC. This guarantees that the site has good security and can be trusted to take your bet, despite being new.
Do new betting sites offer no deposit bonuses?
Many new UK bookmakers do offer no deposit bonuses, allowing you to place one or more wagers at absolutely no risk. Be aware that these promotions are typically fairly small, and there may be limits on how much you can win from a no deposit bonus.
Do new betting sites accept PayPal?
Many new UK online bookmakers accept PayPal as a deposit and withdrawal method. Since most people have PayPal accounts, this is a very popular option thanks to its speed and convenience.
Why should I join a new UK betting site?
New UK betting sites offer you the chance to earn generous bonuses, bet on new markets, and enjoy the latest in mobile gambling technology. It's also great to have accounts at several UK betting sites so that you can
shop around for the best odds
each time you want to place a bet.