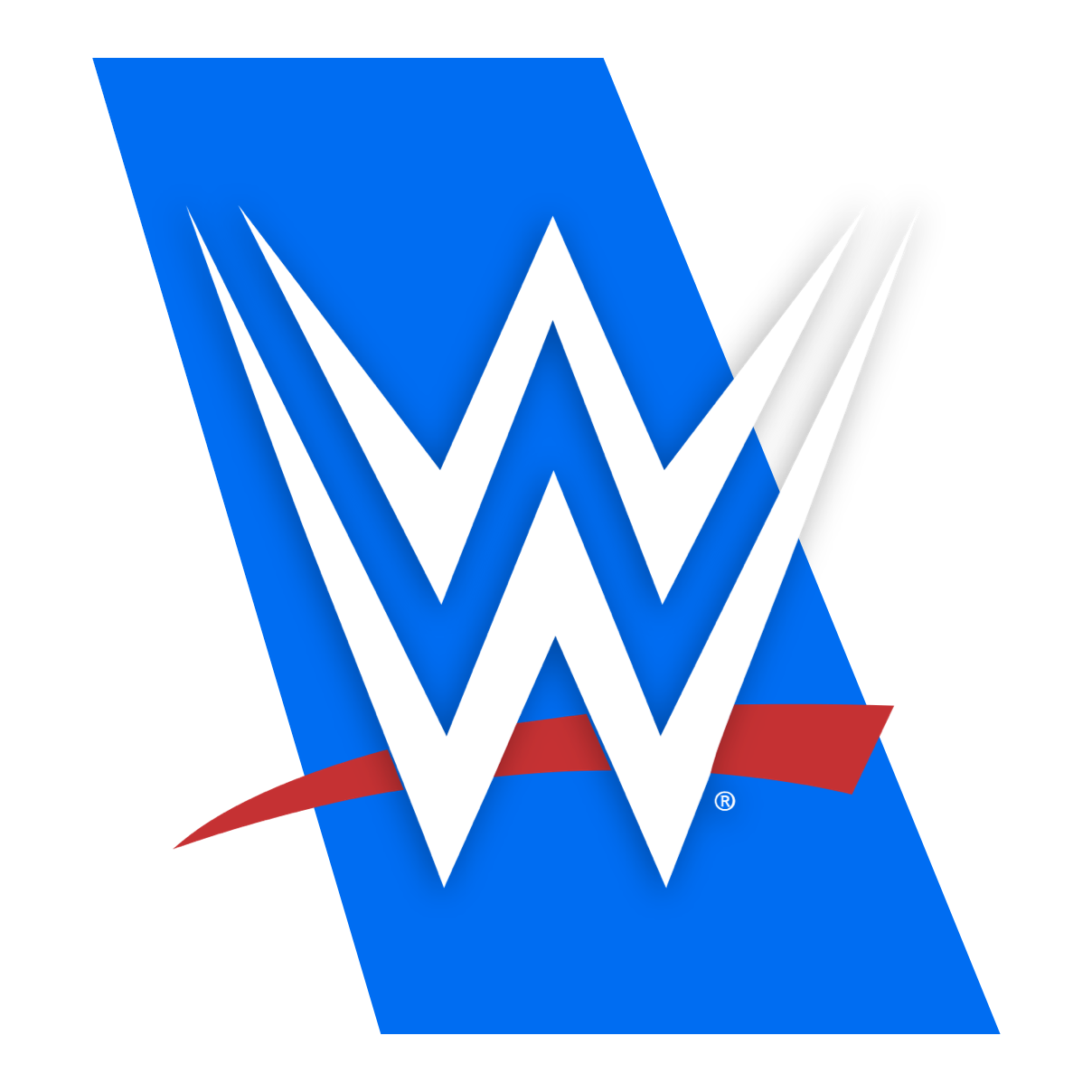 The Best WWE Betting Sites for 2023
Betting on wrestling is a niche subject, but we're here to show you which betting sites offer World Wrestling Entertainment (WWE) betting odds and what markets you can bet on.
Within a matter of minutes, you'll know everything about betting on the biggest superstars who compete in the world's largest wrestling promotion. Read our WWE betting guide to learn how and where to bet on your favourite wrestlers.
Best WWE Betting Sites – December 2023
Why Bet on WWE?
Tell your friends you're betting on WWE and you may get some funny looks in return – but did you know some people have made a significant profit by betting on WWE, including a 67.0 underdog in 2014?
Betting on WWE will never have as much potential as other sports like UFC or football, because betting markets are capped. This ensures people who know what will happen can't manipulate the market too much. But that doesn't mean you can't still pick up some extra cash – and have a lot of fun in the process!
Here are five reasons to bet on WWE:
It's Fun!
It's Fun!
First and foremost, it's fun – and that's a legitimate reason in itself! Betting on a few outsiders to win the Royal Rumble keeps things exciting, especially when your wrestler comes dangerously close to elimination before dramatically escaping.
Low Risk
Low Risk
Usually, betting caps are limited, so you can only place small bets on WWE. This means that you can only ever risk a small amount of capital, making it ideal for those of you who prefer low-risk propositions.
Outrageous Odds
Outrageous Odds
From time to time, you'll receive outrageous odds for something which has been written in advance and is guaranteed to happen! In 2014, Brock Lesnar was 67.0 to beat The Undertaker – and he did it.
Last-Minute Changes
Last-Minute Changes
Whether it's a change of heart or an unexpected injury, stories can change dynamically. Something that was a sure thing might end up going the opposite way, which presents opportunities for profit.
There are Patterns
There are Patterns
Although there are upsets and surprises, the general storyline often rides in waves, with good guys (faces) and bad guys (heels). If you watch enough wrestling, you'll notice patterns in the storylines, which will then help you predict who will win matches.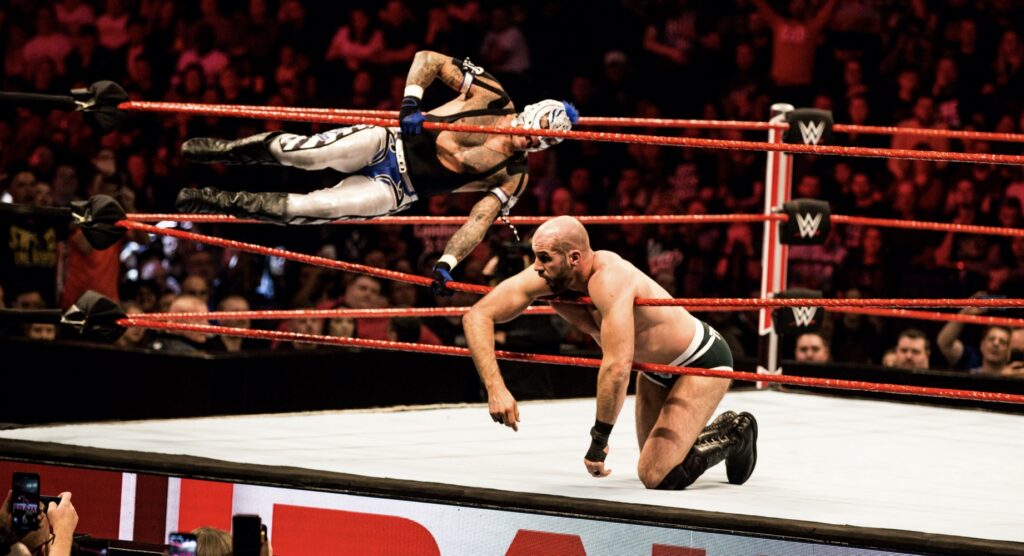 How to Calculate WWE Betting Odds
There are many aspects to betting on WWE which are unique, but one thing which remains consistent across wrestling and other sports is how betting odds work.
Most of the top WWE betting sites also make it easy to flick between different types of odds formats. Here's a bit more information on two of the most popular odds formats for WWE betting:
American Odds
American odds, also known as moneyline odds, are common in the U.S. And they're easy to understand once you know how to read them.
Odds are either positive or negative. Positive odds are preceded by a '+' symbol, and the number tells you how much you'll win if you bet $100 on the outcome. On the other hand, negative odds are preceded by a minus sign (-) and show you how much you'd need to bet to make $100.
Decimal Odds
If you live in the UK, you're probably familiar with fractional odds. Perhaps even looking at decimal odds puts you off. But decimal odds are much easier to understand, so it's worth taking the time to learn about them.
The number in decimal odds tells you how much you'll win for a £1 bet. If the odds are 2.10, you'll win £2.10. If they're 2.14, you'll win £2.14. 2.00 is evens, and anything below that is odds on. For example, 1.20 returns £1.20 from a £1 bet – including your stake.
Types of WWE Bets Offered
If you're new to WWE betting, your instinct is probably to bet on one wrestler to win a match against another. But there are lots of other options out there, many of them offering better odds than just a straightforward win.
Here are some of the most popular WWE betting markets:
Match Winner
Match Winner
This is the classic bet offered at all bookmakers which cover WWE events. Betting on a match winner is straightforward – you simply place money on the wrestler you think will win. Be careful to check whether or not disqualifications (DQs) count before placing your bet.
Method of Victory
Method of Victory
If you have an inkling on how the match will be won, betting on the method of victory will secure you bigger odds than a simple match winner market. Pinfall is a common way to win, but you'll usually get higher odds for submissions and other methods. Remember, the top faces rarely tap out.
Signature Move
Signature Move
WWE betting lines are common, and signature moves is one such market. You can place a bet on how many times a superstar will perform their finisher in a match. For example, above or below three finishers in a match.
At major pay-per-views (PPVs) like WrestleMania, there are often lots of finishers. And certain wrestlers, like Goldberg, focus on performing lots of finishers rather than showcase a diverse move set.
Champion By
Champion By
If you think a superstar is destined for greatness, you can place a bet on the date by which they'll become champion. Before making a bet, study the PPV calendar and plot out the potential events where they might win the belt.
Next Champion
Next Champion
Like the 'champion by' betting market, next champion allows you to bet on who will win the title next – without having to set a specific date. The Money in the Bank winner could win the title at any moment, so factor this in when making your bet.
Star Rating of Listed Match
Star Rating of Listed Match
This one isn't written in the WWE studios, but instead by Dave Meltzer, creator of the Wrestling Observer Newsletter. Dating back to 1982, this institution ranks wrestling matches, covering promotions like New Japan Pro-Wrestling and All Elite Wrestling alongside WWE.
You may be able to bet on a match receiving a rating of five-stars or higher, which is something less than 200 matches have achieved.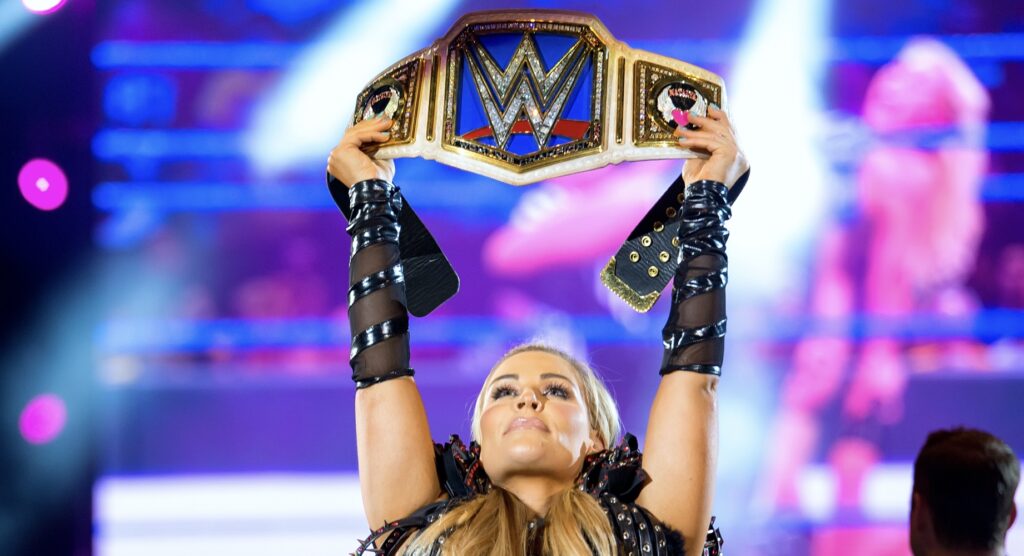 Popular WWE Events for Betting
Some WWE betting sites allow you to bet on Monday Night Raw and Friday Night SmackDown, meaning there are markets every few days. However, the biggest crowds and most betting action all come from WWE's prized events – PPVs.
Running approximately once per month, WWE PPVs are where the biggest and most hyped-up matches occur. From championship battles between the company's biggest stars to novelty matches you'll rarely see anywhere else, PPVs are the perfect opportunity to explore WWE betting.
Here are some of the most popular events for WWE betting:
Royal Rumble
Royal Rumble
The Royal Rumble is a pivotal event in the WWE calendar which sees 30 superstars compete to be the last man standing. Elimination occurs when an opponent is thrown over the top rope and both feet land on the floor. The winner receives a place in the main event at WWE's biggest event of the year, WrestleMania.
The order in which the wrestlers enter the Royal Rumble is important, as the later they come in, the closer they are to victory. The number 27 entry is the most successful position, with four winners emerging from that slot.
The results can be surprising, though – dark horse Edge won the 2021 Royal Rumble despite being the very first entrant. And old favourites who haven't been seen for years can also pop up in the Rumble. All these variables combine to make it very tough to nail the result, which in turn means lucrative WWE betting odds.
Elimination Chamber
Elimination Chamber
The main event of the Elimination Chamber is a unique match where contestants are housed in cages or 'chambers' and released at intervals throughout the match until there are six opponents involved. Pins and submissions are used to eliminate each participant until one individual or team remains, and they're declared the winner.
Elimination Chamber matches are usually the result of long storylines in which each of the six opponents has something at stake. With no disqualifications and a steel cage keeping everyone trapped inside, dynamics can shift quickly, leading to surprise results. That's one reason it's worth checking WWE betting odds for the Elimination Chamber.
WrestleMania
WrestleMania
Even if you're not a huge wrestling fan, chances are you've heard of WrestleMania. This is the pinnacle of the WWE calendar, usually taking place in April, which sees all the biggest stars face off in matches fans wait all year for. It can also present good opportunities for WWE betting.
For example, fan favourite The Undertaker faced heel Brock Lesnar in 2014. The Deadman was defending what was called 'The Streak', a run of 21 straight wins at WrestleMania with zero losses. Lesnar shocked the world by beating The Undertaker, ending a tradition which stretched back more than two decades.
The bookies were shocked, too – some punters backed Lesnar at 67.0, proving that even pre-written storylines don't stop surprises from happening.
Money in the Bank
Money in the Bank
Money in the Bank is a novel concept where the winner of the main event must climb a ladder to receive a briefcase. This is also their prize, as inside is a contract which allows them to cash in a world heavyweight title match at any time. Because they can invoke it at any time, such as while the champion is wounded from a previous match, this often leads to the title changing hands.
Often, the Money in the Bank main event consists of several wrestlers who aren't quite at the top of the sport, yet still manage to win. Previous winners include the likes of Sheamus, Dean Ambrose, Baron Corbin and Otis. This tendency for underdogs to shine through at Money in the Bank makes it a great PPV for WWE betting.
SummerSlam
SummerSlam
SummerSlam debuted in 1988, the same year as Royal Rumble, and many would argue it's just as eventful and loved. Coined 'The Biggest Party of the Year', SummerSlam is known for hosting some of the year's biggest matches outside of WrestleMania. Over the years, main events have included Hulk Hogan vs Shawn Michaels, Edge vs The Undertaker in a Hell in a Cell match, and Brock Lesnar vs Triple H.
With so many major matches, SummerSlam always generates a lot of interest and this means WWE betting opportunities. Follow what happens in the build-up to SummerSlam and watch the fan sentiment to help spot good betting opportunities.
Survivor Series
Survivor Series
Survivor Series one of the longest-running PPVs in WWE history, second only to WrestleMania, and is considered among the most prestigious events on the calendar. Many of the matches involve tag teams of two or more wrestlers apiece, which helps the PPV stand out and keeps fans tuning in.
This was also the setting for the infamous 'Montreal Screw Job' in 1997, where on-screen villain and real-life owner Vince McMahon rigged the championship match to ensure Bret Hart would lose his belt before defecting to rivals World Championship Wrestling (WCW). With those kinds of real-life twists taking place, there must be good WWE betting opportunities!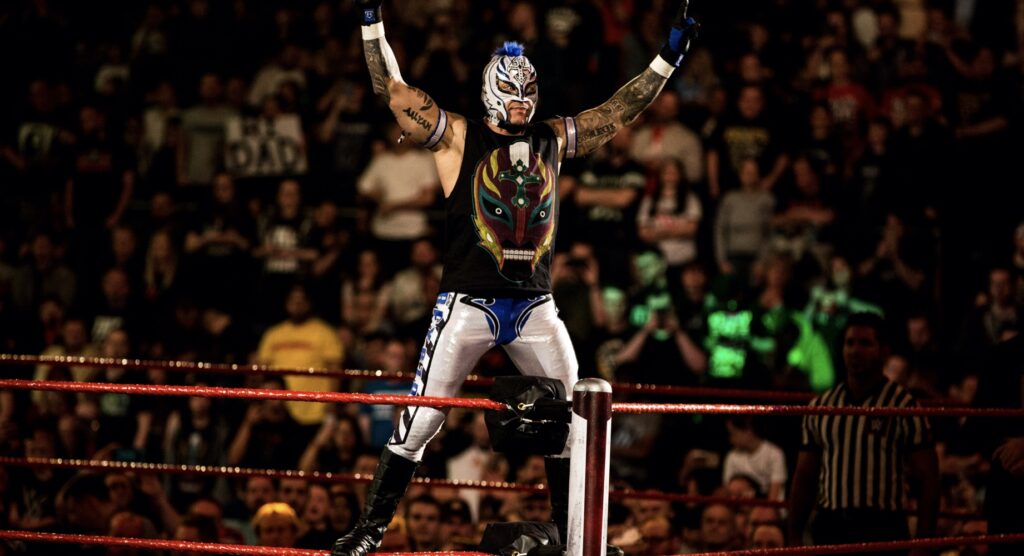 WWE Betting Tips and Strategy Advice
Unlike betting on sports like MMA, there's little point in looking at in-depth data for WWE betting. Instead, you need to take a broader approach where you factor in what the fans want, the direction the company is taking, and even stock prices and political objectives to help with your WWE betting predictions.
Here's our top five WWE betting tips:
Bet With Your Head
Bet With Your Head
Like all sports, it's important to bet with your head, not your heart. Betting on what you want to happen, rather than what you think will happen, is a recipe for disaster.
Watch Previous PPVs
Watch Previous PPVs
Watch previous PPVs and look for patterns. Does the underdog always win at WrestleMania? Are DQs common in certain types of events? Use these clues to help predict future results.
Read Fan Forums
Read Fan Forums
There's a lot of nonsense in wrestling fan forums, but they're also a great place to assess what the industry thinks about recent developments. If all the fans are desperate for a star to win, it's going to happen eventually – just look at Daniel Bryan.
Check the Stock Market
Check the Stock Market
You can check WWE's stock price on the New York Stock Exchange, trading as 'WWE'. Fans being upset is one thing, but shares taking a dive adds a lot more pressure to the suits at WWE headquarters. If the price is tanking, you can bet a big change is coming – possibly in the form of a big upset and the emergence of a new champion who makes the fans tune in.
Study the McMahons
Study the McMahons
The McMahon family has a huge influence on the company, with over 70% of the voting power. Sometimes, this can affect the direction of the business and, therefore, the outcome of matches.
For example, Linda McMahon campaigned to become Connecticut's U.S. Senator in 2010. This coincided with a PG-era for WWE which helped her avoid controversy.
Polarising former champion John Cena was the face of WWE throughout and won countless title matches, despite being openly booed by thousands of fans at every show. However, he continued to win, largely because he was a wholesome figure who played well with family demographics.
Ready to Bet on WWE?
From the Royal Rumble to WrestleMania, the best WWE betting sites offer a wealth of betting markets. Create an account with our top-rated bookmaker and bet on your favourite wrestlers in upcoming events.
FAQs
Where can I bet on wrestling?
You can find the
best WWE betting sites
right here in our complete guide. This includes sites which allow you to bet on PPVs and, in some cases, Raw and SmackDown. You may also be eligible for a welcome bonus to use on WWE betting.
Are there maximum bet limits on WWE matches?
You'll often find there are strict betting limits on WWE matches. This helps bookies limit the risk of an industry insider using shady tactics to cheat the system, much like wagering requirements help bookies protect themselves when distributing bonuses.
Do I get paid if a wrestler is disqualified?
When betting on WWE, carefully read the terms before placing a bet. Ordinarily, you should get paid if the wrestler you bet on wins via DQ, but some WWE betting sites will stipulate that wins via DQ do not count.
A.
Although there is healthy trepidation surrounding WWE betting, it is not as unfair as some people think. Stories are pre-written, but small caps on bets helps to keep the market fair. And upsets do occur, like The Undertaker losing at WrestleMania to a 67.0 opponent.