The Ultimate XFL Betting Guide
Welcome to our guide to XFL betting. We've done the research to find only the best XFL betting sites and show you where you can bet on this exciting football league.
Our guide covers everything you need to know to bet on the XFL, from the most popular bets on XFL games to rule differences from NFL football. Keep reading for a complete breakdown of XFL rules and access our top tips to help you make better bets on XFL games.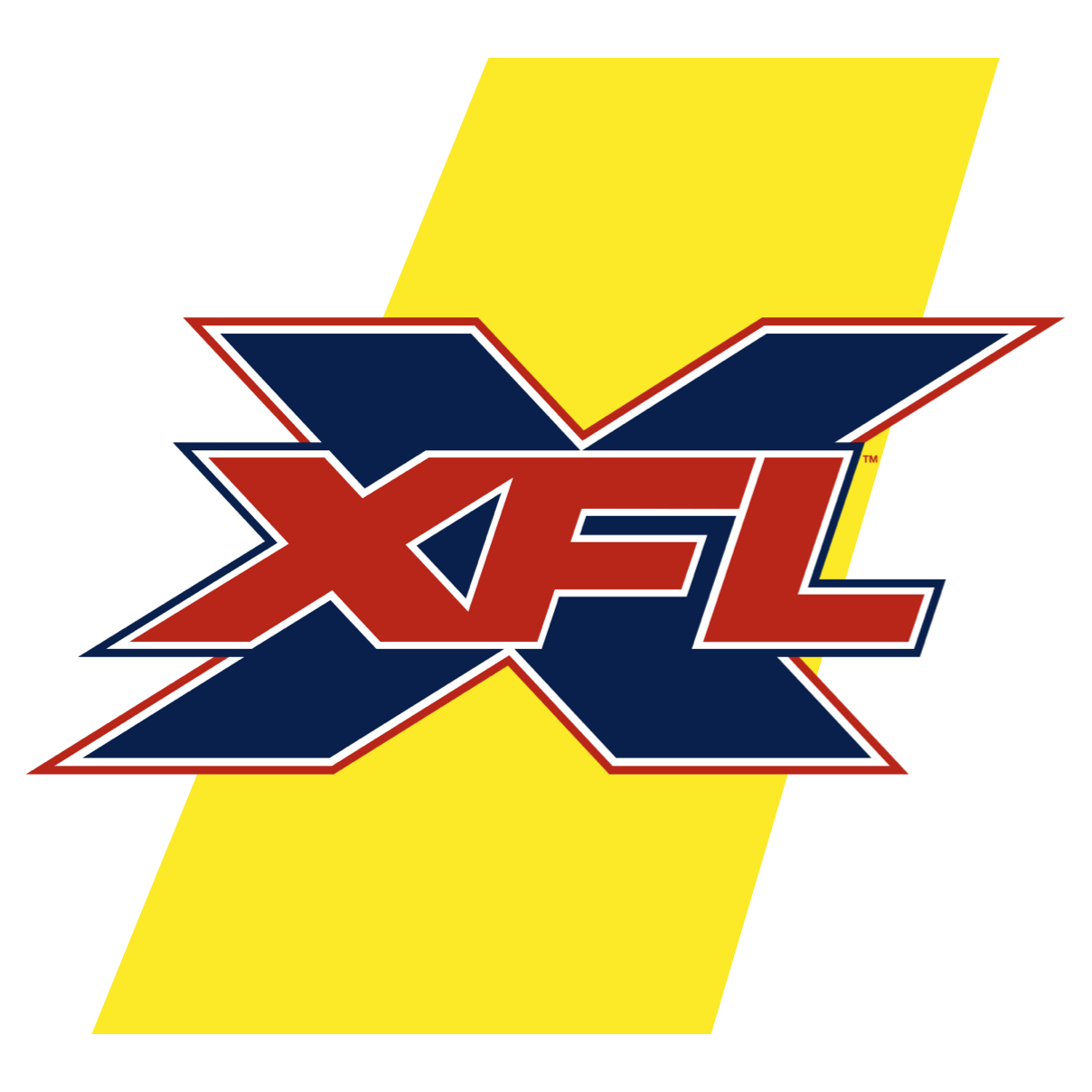 Best XFL Sportsbooks – September 2023
What Is the XFL
The XFL is a professional football league in the United States. The first version of the XFL was founded in 1999. The idea was to create a football league that would begin play after the NFL finished its season, giving football fans more games to watch in the winter and early spring. The league would include "sports entertainment" stylings like the World Wrestling Federation, though the games would be legitimate athletic contests.
XFL Origins
XFL Origins
That version of the XFL played its only season in early 2001. While the league initially drew strong attendance and television viewership, those numbered plummeted as the season went on. The league folded in May 2001, soon after its first championship game.
The XFL announced a relaunch in 2018. The new version of the league began play in 2020. This time, the league was designed to be gambling-friendly while also offering faster, more streamlined play than the NFL. The league experienced success on television, and XFL betting proved popular at sportsbooks.
Unfortunately, the COVID-19 pandemic interrupted the season after five weeks, forcing the league to cease operations. However, in October 2020, the XFL announced that it would return to action in the 2022 season under new ownership.
XFL Owners
XFL Owners
The original version of the XFL was a joint venture owned by the WWF (now WWE) and NBC. After the league ceased operations, WWE owner Vince McMahon took full control of the XFL brand. That allowed him to launch the 2020 version of the XFL under the ownership of his Alpha Entertainment business.
After the 2020 season was halted, the XFL filed for bankruptcy. In August 2020, Dwayne Johnson – better known to wrestling fans as "The Rock" – and business partner Dany Garcia led a group in conjunction with RedBird Capital that purchased the league for $15 million. The new ownership group, Alpha Acquico, LLC, will now control the XFL heading into its 2022 season.
XFL Teams
XFL Teams
In the 2020 season, the XFL was made up of eight teams divided into East and West divisions. These teams and divisions may change heading into the 2022 season, though the league has not announced any specific plans as of yet. In 2020, the divisions were as follows:
East Division
DC Defenders
New York Guardians
Louis BattleHawks
Tampa Bay Vipers
West Division
Dallas Renegades
Houston Roughnecks
Los Angeles Wildcats
Seattle Dragons
The XFL also employed a "Team 9" that served as a practice squad for the entire league. Teams could sign players from the Team 9 squad, which was practicing and preparing to be ready to play if one of the eight XFL teams needed a player to fill a roster spot.
XFL Season Structure
XFL Season Structure
Before its 2020 season, the XFL held an inaugural draft to fill out the rosters of the league's eight teams. It's unknown exactly how the XFL Draft will look in future seasons. But that first draft took place on October 15, with a supplemental draft in November. Generally speaking, XFL teams choose from players with high-level college football experience who were not on NFL rosters.
If the XFL holds another initial or supplemental draft before the 2022 season, it might use the same format. That saw players assigned to various phases of the draft based on their position. After each team was assigned a quarterback, teams selected 10 rounds of offensive skill players, followed by offensive linemen, defensive front seven players, defensive secondary players, and finally 30 rounds of open drafting.
The XFL implemented a 10-week regular season in 2020. Each team played two games each – one home, one away – against its three divisional opponents, as well as one game against each team in the other division. There were no bye weeks. Most games were played on Saturdays and Sundays.
At the end of the regular season, the top two teams moved on to the XFL playoffs. The two qualifying teams in each division were to play against each other for a divisional championship. The two winners would then move on to the XFL Championship Game.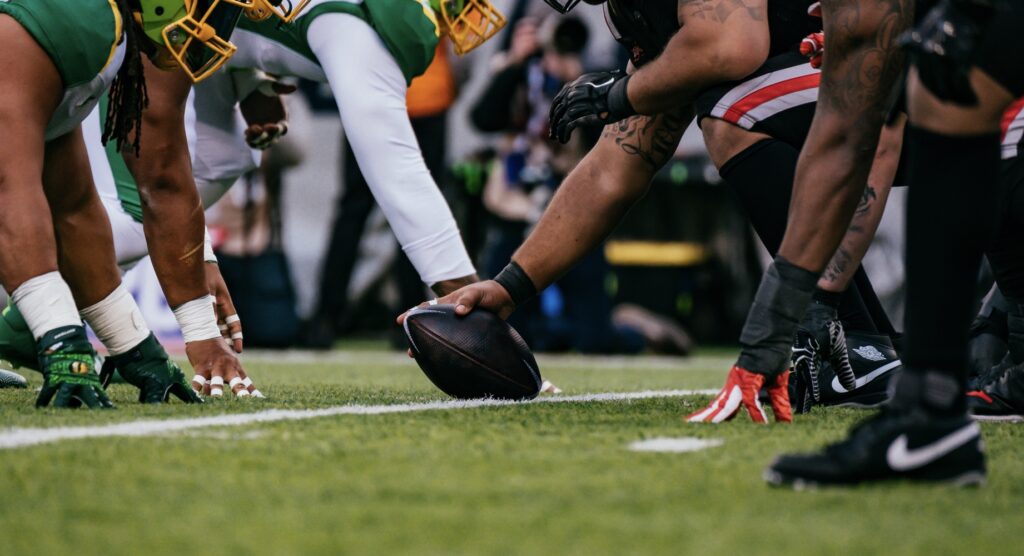 How to Bet on the XFL Online
XFL betting proved extremely popular during the 2020 season, and we expect that to be true for the 2022 season as well. Thankfully, it's easy to get started at XFL sportsbooks even if you've never bet on sports before. Here's a quick step-by-step guide to placing your first XFL bet.
Step 1
Pick One of Our Recommended XFL Betting Sites
You can choose from any of the safe, trusted betting sites that we've listed on this page to get started. Click through one of our links to be taken directly to the sportsbook you are interested in joining.
Step 2
Sign Up for an Account
On the registration page, you'll be asked to provide some information about yourself, such as your name, address, and phone number. You'll also need to pick out a secure password for your account.
Step 3
Make Your First Deposit
To deposit funds into your account, head over to the cashier area of the betting site. There, you'll find a list of deposit options. Choose one that works for you, fill in the required information, and submit your request. Your money should appear in your account momentarily.
Step 4
Find XFL Betting Markets
Look for the football section in the sportsbook. Under there will be a list of leagues, including the XFL. There, you'll find XFL betting lines and other markets for the league.
Step 5
Place Your First Bet
Find the game or market you want to bet on. Click on the bet you want to make, then input how much you wish to risk to see your potential payout. Then just click submit to make your first XFL bet!
The Most Popular Types of XFL Bets
If you've ever bet on American football before, then you'll be more than familiar with the most common forms of XFL betting.
Online sportsbooks offer the standard array of football betting options for XFL games, from point spreads to over/unders and futures on the league champion. If you're not sure how you can bet on the XFL, we've included a guide to the most common wagers below, with all bets expressed in American odds.
Moneyline
Moneyline
The moneyline is probably the simplest bet for a new bettor to understand. Simply pick which team you think will win a given game, and if you're right, you'll win at the stated odds.
St. Louis Battlehawks: -170
New York Guardians: +150
In this example, the Battlehawks are favored to win the game. Betting $170 on St. Louis would return a profit of $100 if they win. A bet of $100 on New York would return a profit of $150 if the Guardians win.
Point Spread
Point Spread
The point spread is a type of bet designed to offer approximately equal odds on either team winning. This is done by giving the weaker team a handicap of a certain number of points.
A bet on the underdog wins if that team either wins the game outright or 'covers the spread' by losing by less than the handicap amount. A bet on the favorite only wins if they win by more than the handicap. For instance:
Houston Roughnecks (-6.5): -110
Dallas Renegades (+6.5): -110
In this example, a bet on Houston only wins if the Roughnecks win by at least seven points. A bet on Dallas wins if the Renegades win, or less by six points or less. In either case, a $110 bet would return a profit of $100.
Totals (Over/Under)
Totals (Over/Under)
A totals bet is one on the combined number of points both teams will score in a game. You can bet on whether the total score will be above or below the listed number. Here's an example:
Seattle Dragons vs. Los Angeles Wildcats
Over 42.5: -110
Under 42.5: -110
In this example, the over bet wins if the Dragons and Wildcats combine for at least 43 points; the under hits if they combine for 42 or less. Either way, a winning $110 bet would earn you a profit of $100.
Teasers
Teasers
Teaser bets use a modified point spread, but require you to hit two or more bets to win. For instance, in a "six-point teaser," you can move the point spread six points in your favor on each game. Teasers typically come in 6.0, 6.5, and 7.0-point varieties.
For instance, imagine you wanted to bet on the following two teams:
Houston Roughnecks (-6.5)
DC Defenders (-3.5)
If you took those two teams with a six-point teaser, you would now be betting on the Roughnecks (-0.5) and the Defenders (+2.5). You would have to win both games to win your bet. Typically, a two-team, six-point teaser would pay out at +100, or even money.
Futures (XFL Championship)
Futures (XFL Championship)
Not all forms of XFL betting are based on a single game. You can also bet on futures markets, such as which team will win the XFL Championship. A typical futures market might look like this:
Los Angeles Wildcats: +300
Tampa Bay Vipers: +400
Seattle Dragons: +450
DC Defenders: +700
And so on, with all teams listed. If your team wins the XFL title, your bet will pay out at the listed odds. Odds in futures markets vary throughout the season, with odds tightening and lengthening based on the outcome of each game, injuries, and other factors.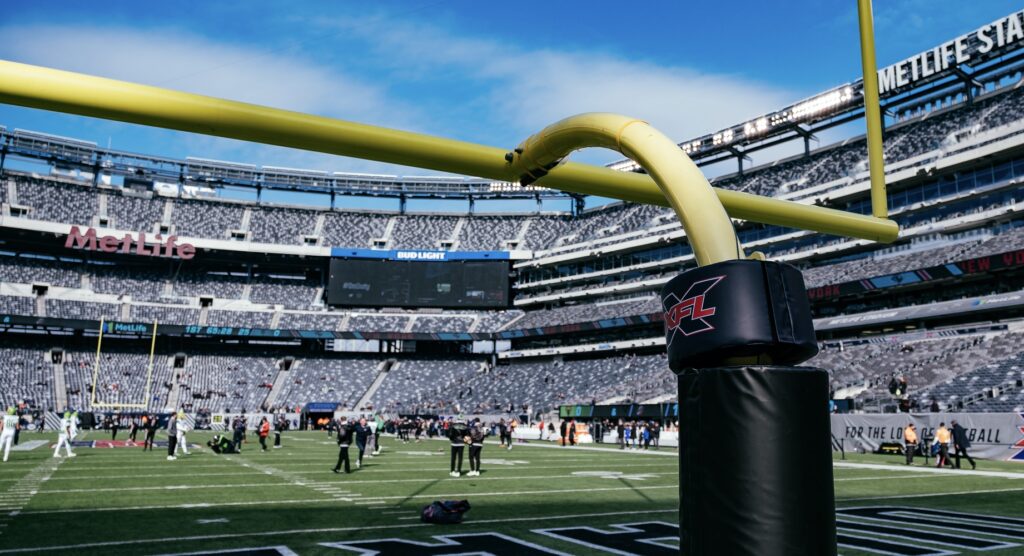 Betting on XFL vs. NFL: What's the Difference?
On the surface level, the XFL and NFL look very similar, as both generally play the same form of American football. However, the XFL has implemented a range of rule chances designed to streamline and simplify gameplay.
These rules can have a significant impact on XFL betting, and you should be aware of them before placing your first bet. Here's a look at a few of the most important rule changes you'll see in XFL play.
Run a Play From Scrimmage
Run a Play From Scrimmage
Rather than kick an extra point after a touchdown, teams must run a play from scrimmage in an attempt to score additional points. A team can attempt a two-yard conversion for one point, a five-yard conversion for two points, or a ten-yard conversion for three points. This means that "key numbers" like seven-point spreads aren't nearly as crucial in XFL betting.
Tied Games Result in a Shootout
Tied Games Result in a Shootout
In the case of overtime, the two teams compete in a shootout. Each team alternates taking two-point conversions for five rounds, with the team succeeding the most times winning the game. If the teams are tied after five attempts each, teams will take one conversation attempt each until there is no longer a tie. For betting purposes, be aware that each successful conversion counts for two points.
Two Forward Passes on Same Play
Two Forward Passes on Same Play
Teams may throw two forward passes on the same play. However, this is only possible if the ball doesn't cross the line of scrimmage before the second pass is thrown. This encourages more creativity in offensive play calling, and benefits teams with more versatile skill players.
Clock Runs Continuously
Clock Runs Continuously
For most of an XFL game, the clock runs continuously, stopping only during a change of possession. This only changes after the two-minute warning of each half, during which time the clock stops until the ball is spotted, and otherwise uses standard NFL timing rules. This generally lowers scoring a bit, but especially in the first and third quarters, which play much quicker than the second and fourth quarters.
Kickoff Rules
Kickoff Rules
The XFL implemented several unique kickoff rules. Kickoffs are taken from the 30-yard line. However, everyone on the kicking team (except the kicker) lines up at the receiving team's 35-yard line, while all blockers line up at the receiving team's 30-yard line. These players cannot move until the ball is caught, or three seconds after it hits the ground. These rules are designed to encourage kickoff returns – potentially meaning a better chance of return touchdown prop bets hitting – while limiting severe collisions from players running downfield.
Win More With Our XFL Betting Tips
While it's easy to throw a few dollars down on your favorite betting app, you can improve your odds of winning at XFL betting sites by following some of our top tips. Here's a look at a few of our best strategies and tips for betting on the XFL.
Know Your XFL Rules
Know Your XFL Rules
As we covered above, the XFL rules are markedly different from those used in the NFL and college football. That means that certain players and styles of play are more (or less) effective than in those more traditional formats. It also means that standard tips for betting on football point spreads don't apply, as the scoring system means teams can score many different numbers without anything particularly unusual happen in a game.
Follow Roster Changes
Follow Roster Changes
No matter what sport you're betting on, it's important to follow injury news to make sure no key players are missing from action. But the XFL comes with additional challenges. New players may join the league after being released from other professional teams, while other players might leave if they get offers from the NFL. Keep abreast of changes, as these moves can quickly alter the strength of an XFL team.
Look for Expert Advice
Look for Expert Advice
Since betting on this league was so popular in 2020, many sites and experts began offering XFL betting predictions. While not everyone has insider knowledge of the league, it can still pay to read these articles and listen to the advice being given. You might learn about an injury, trade, or roster change that impacts how you think about an upcoming game.
Find the Best XFL Betting Lines
Find the Best XFL Betting Lines
As always, it pays to open an account at multiple XFL betting sites. This will allow you to shop around for the best point spreads and odds every time you want to bet on a game. If you constantly seek out the best payouts, this can make a major difference for your bankroll at the end of each season.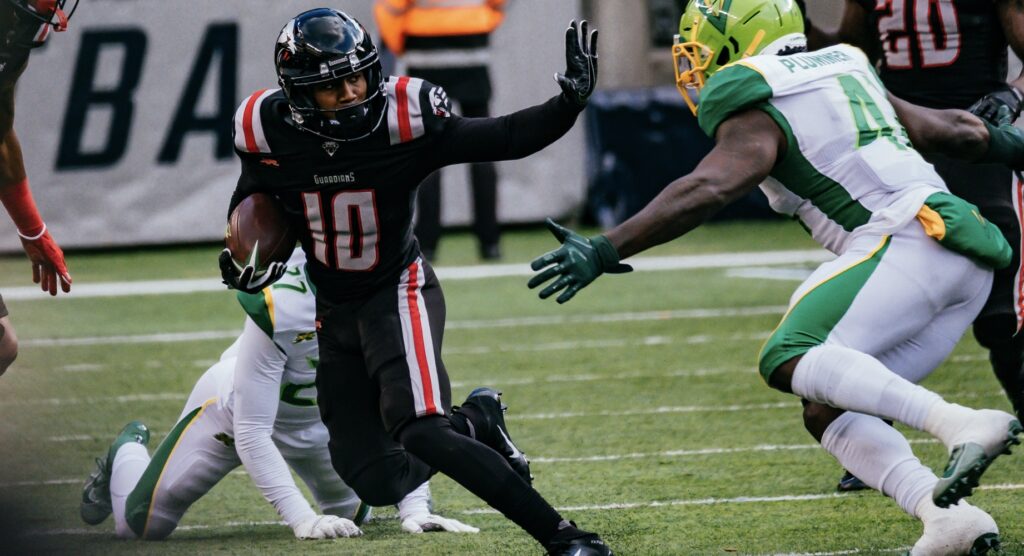 XFL Plans to Return in 2022
The new XFL ownership has announced plans to return to play in 2022. The exact nature of those plans are not yet known.
In the meantime, open an account with our favourite bookmaker and get ready to jump on XFL betting odds when the new schedule is announced.
FAQs
Can you bet on XFL?
Yes!
XFL betting
has proven to be extremely popular, and many top sportsbooks offer odds on XFL games. You can find some of our recommended betting sites right here on this page. You can bet on point spreads, money lines, totals, and futures, among other common bets you would see in other football leagues like the NFL.
What does o/u mean in XFL?
O/U refers to over/under betting, which is also known as totals betting. In these bets, your goal is to predict how many points both teams will combine to score in a game. The XFL sportsbook will post a total number of points, and you can bet that the combined final score will be over or under that number.
Who will win the XFL 2022?
As of yet, the XFL hasn't announced any details about its 2022 season. That means we don't know what teams will exist for the upcoming season, or if those teams will retain their rosters from the 2020 season. If the teams do resemble the 2020 squads, the
Houston Roughnecks
may be favored, as they had a 5-0 record when the season halted due to COVID-19.
Q.
Where can I find the best XFL betting lines?
A.
If you're looking for the best betting lines on XFL games, we recommend checking our list of top sites on this page. To get the best possible odds, you might want to open accounts at multiple XFL betting sites, however. This will allow you to shop for the best lines and payouts on each game, rather than settling for whatever one site is offering.