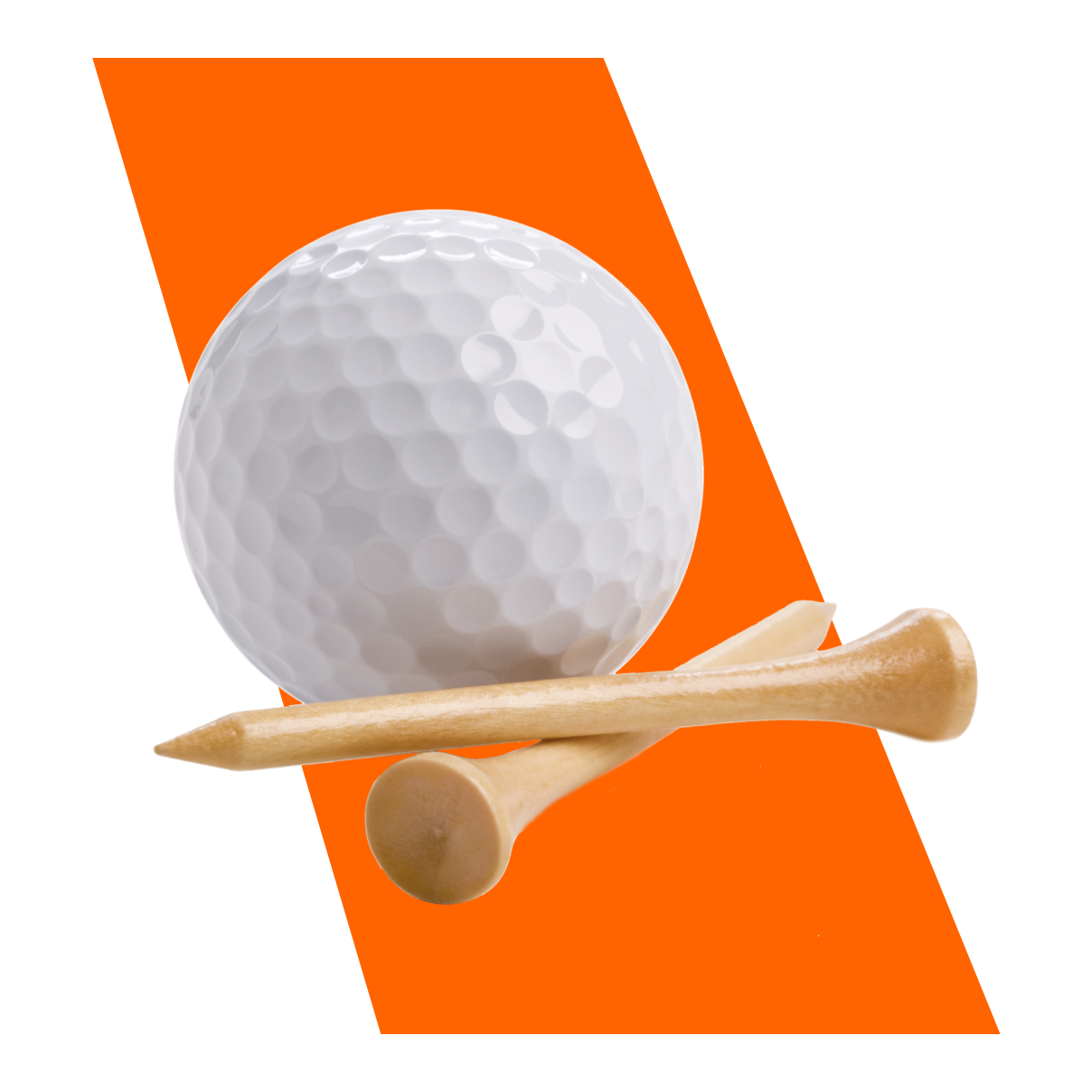 Golf Betting Sites 2023
Golf is a game that has been associated with gambling for as long as golfers have headed to the links to play 18 holes. With gambling being so common on the course, is it any surprise that you can also bet on the professionals?
Golf betting is a popular pastime for gamblers, with bookmakers taking bets on tournaments throughout the year. With our guide to the best golf betting sites, you'll be able to confidently place bets on your favourite players at sites that are safe and fair.
Best Golf Betting Websites – December 2023
Choosing the Best Golf Betting Sites
When we pick which online golf betting sites to recommend to our readers, we look at a number of factors we know are important to the sports betting online experience. Here are a few of the aspects we consider, and which you too should look at when choosing where to bet on golf.
One of the great things about online golf betting is the fact that you can take advantage of so many great promotions and bonuses to get even more value out of every bet. We're always scouring the internet for the very best welcome bonuses, which can range from free bets to matches on your first deposit. We also look for ongoing promotions and loyalty programs for golf bettors.
Every golf betting site features some way to get money in and out of your account, but we look for sites that offer a great variety of deposit and withdrawal options. Having a wide range of methods available indicates that the site is accessible to as many punters as possible. We also look for sites that offer fast withdrawals, so you can get your winnings quickly and without any hassles.
We want our readers to get the most out of every winning golf bet they make. That's why we recommend sites that offer the highest payouts on tournament results and the lines with the least juice on head-to-head matchups. This isn't always the same betting site, which is why we recommend many bookmakers offering independent odds for golf betting.
Every betting site offers bets on who will win the majors. But we recommend websites that go far beyond that, covering every PGA Tour event as well as tournaments in Europe and other locations. We also want golf betting sites to feature interesting prop bets, lots of head to head matchups, and live golf betting on events in progress.
There are always new betting sites hitting the market, but it's not always easy to know which ones are reputable or which will stand the test of time. That's why we recommend golf betting sites that have a track record of fair and responsible operation. Our list of top sites include bookmakers who are well-regulated, trusted, and employ courteous and professional customer service teams.
The best golf betting sites make it easy to get in touch with friendly and knowledgeable support agents. You can typically choose from options such as live chat, telephone and email, with response times ranging from seconds to hours. Support agents take pride in resolving any issues as quickly as possible, ensuring you have an enjoyable experience.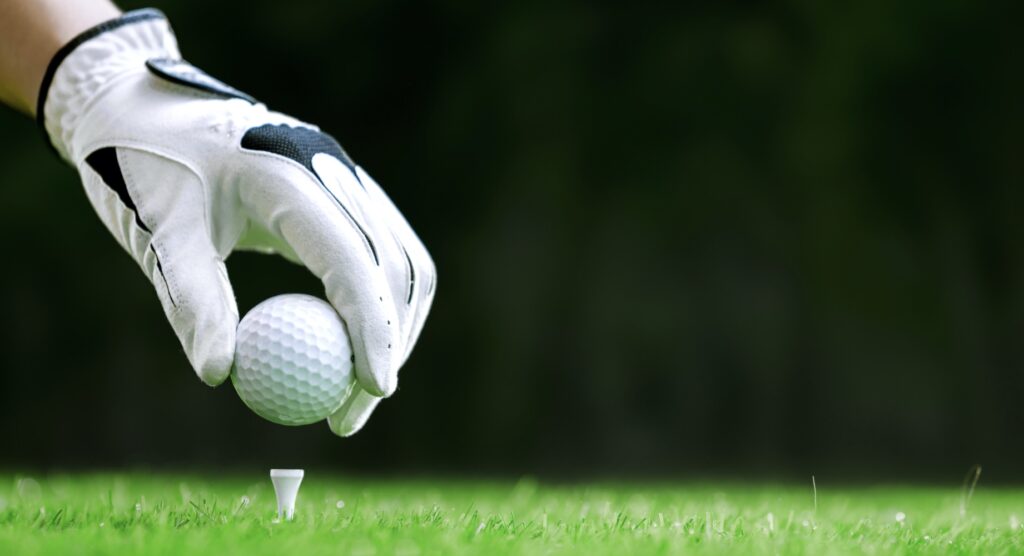 Hitting the Links: Understanding Golf Betting
Golf betting works a little differently than betting on most sports, as you aren't going to watch one team or player square off against an opponent. Instead, a field of golfers – often more than 100 – all tee off at a tournament, with each competitor battling the course and the elements rather than an opposing defence.
Without the ability to physically compete against opponents, it's difficult for even the best golfers to win consistently on tour against other professionals. But that can create some exciting opportunities for gamblers, as the odds on even the favoured golfers in a tournament can be rather generous, allowing you to score large profits if your picks win tournaments.
That also means there's a lot of variance in golf betting, as even Tiger Woods at his most dominant wasn't a sure thing to win any given tournament. But that's hardly a problem when there are tournaments every week of the year.
The PGA Tour season starts in October and ends in September, and while the top golfers aren't playing every single week – a typical pro player might play in 25 or so events a year – you'll have plenty of opportunities to place bets on golfers who you think are being undervalued by the market.
Betting on golf tournaments can be either simple or complex, depending on your approach. Some gamblers focus almost entirely on the golfers themselves, looking at their ability and form, then making decisions on that basis. But many of the best betting tips come from looking at how a course caters to each golfer's strengths and weaknesses. Some golfers thrive on long courses that reward driving distance, while others play better when precision is the key to winning.
How to Bet on Golf
You can bet on golf in many different ways. Let's take a closer look at some of the most popular golf betting markets.
To Win
To Win
'To win' bets are the bread and butter of golf betting. Put quite simply, these are wagers on which a golfer will win a tournament, full stop. At the end of a tournament, your pick will either have won or not won the tournament – and that's all that determines if you'll be paid.
As we mentioned earlier, the interesting thing about golf is that there is rarely an overwhelming favourite to win a tournament. Instead, even the best players are likely to only win a handful of events throughout the year, meaning you can get some rather long odds even on the world's very best golfers.
A typical board for a tournament might look like this:
Rory McIlroy: 8.00
Dustin Johnson: 8.00
Justin Rose: 9.00
Justin Thomas: 11.00
Tiger Woods: 13.00
Odds will typically be listed on every golfer in the field, with many receiving prices of 101.00 or more. In other cases, only a certain number of players will be listed, with the remaining competitors grouped together for a 'field' bet that pays out if any other golfer wins the tournament.
Some new betting sites even publish live golf odds that are updated throughout each round as golfers post their scores on each hole.
Head-to-Head
Head-to-Head
While betting on who will win a whole tournament is exciting, it can be frustrating for some bettors, since they'll usually lose on any given bet. That's why head to head markets are a popular option in golf betting.
These wagers pit two golfers against each other, with the one who scores lower winning the bet. For instance, you might see the following odds offered on a head to head golf bet:
Jordan Spieth: 2.10
Dustin Johnson: 1.80
These bets can be offered either on individual rounds or an entire tournament, but the concept is the same: you want to be on the side of the golfer who puts up a better score. Should the two competitors tie, your wager will resolve in a push.
Head-to-head bets are especially common during match play tournaments, Ryder Cup matches, and special televised events.
Futures
Futures
Golf betting sites frequently offer futures bets which pay according to the results achieved at the end of a season. For instance, you may be able to bet on who will win the FedEx Cup championship at the end of the PGA Tour season.
Futures bets on individual golfers might ask you to predict whether they will win a major, or how many majors you think they might win over the course of the year.
For major tournaments, you may also be able to make futures bets well in advance. For instance, you might find British Open betting odds months or years before a tournament takes place.
These wagers differ slightly from normal 'to win' bets, in that you have no guarantee that your player will even play in the tournament you are wagering on.
Prop Bets
Prop Bets
Proposition bets offer unique ways to wager on golf tournaments and can include a wide range of interesting options.
Some of the most conventional include bets on how high an individual golfer will place, such as whether they will finish in the top five or top ten at the end of the tournament.
But there are also more exotic bets offered at many golf betting sites. For instance, you might be able to wager on the nationality of the winning player, or on who will be the best finisher from a given country.
Some sites offer golf bets on whether a hole-in-one will be scored during a tournament, or on how many birdies will be scored on a particular hole.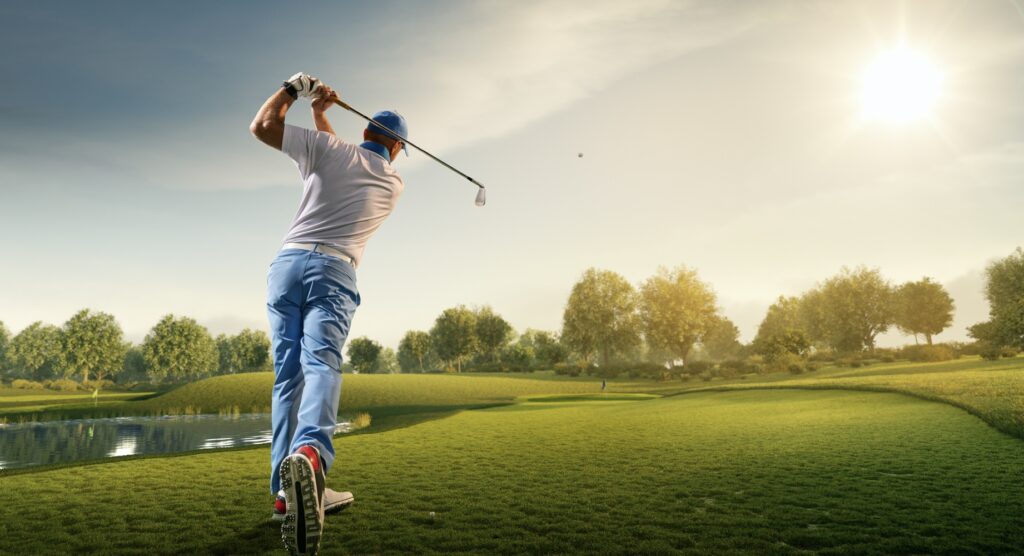 Finding the Best Golf Betting Odds
Because golf is played almost everywhere in the world and remains popular among television viewers, golf betting is now available at a wide range of the best online betting sites. That means you have plenty of options when it comes to finding the best odds possible before you bet.
For starters, we recommend that you stick to our recommended list of the best golf betting sites. We have chosen these bookmakers partly because of the great odds they offer. The fact that they are also trustworthy and reliable means that you can't really go wrong placing your golf bets with any of these betting sites.
Beyond that, however, it's usually a good idea to make sure you have an account at multiple betting sites if you want to seriously get into golf betting online. This will allow you to shop for the best odds each time you wish to back a golfer.
It's common to see a golfer being offered at different odds by various bookmakers: a player who is 11.00 to win a tournament on one betting site might pay 13.00 or more on another. Getting the best odds possible on each bet you make will go a long way towards helping you win in the long run.
Finally, be sure to carefully understand the rules of each bet you make. This is most commonly an issue in futures bets, where some sites will cancel your wager if your golfer doesn't compete in a future tournament, while others will say the bet stands no matter what. You should get a larger payout if there is no cancellation clause, but you won't be protected if your golfer is injured or fails to qualify for the event.
Our Tips for Betting on Golf
If you're interested in golf betting, but aren't sure who or what to bet on, don't worry: we have some free golf betting tips to help you get started. Betting on golf tournaments is tricky because of the unpredictable nature of the sport, but that doesn't mean you have to rely on luck to win at golf betting sites.
As with any kind of sports betting, the key is to do your research before placing any wagers. You should be aware of which golfers have been in form lately before you look at the odds for an upcoming tournament. This can work in a number of different ways.
One common strategy is to look for golfers who have been playing better lately but haven't yet won a tournament – meaning their odds may not reflect their recent form.
In the other direction, a great player who has had a couple bad events might fetch longer odds than usual, making them an excellent bet.
These days, there is a wealth of statistical data available on professional golf, as well as on the courses on which the players compete. The combination of these two factors can help you find some excellent values throughout the golf season.
For instance, a player with excellent accuracy stats (fairways hit, greens in regulation) might deserve a close look on a course with narrow fairways and punishing rough. The deeper you dig into this information, the more you'll be able to find situations in which you can make profitable golf bets.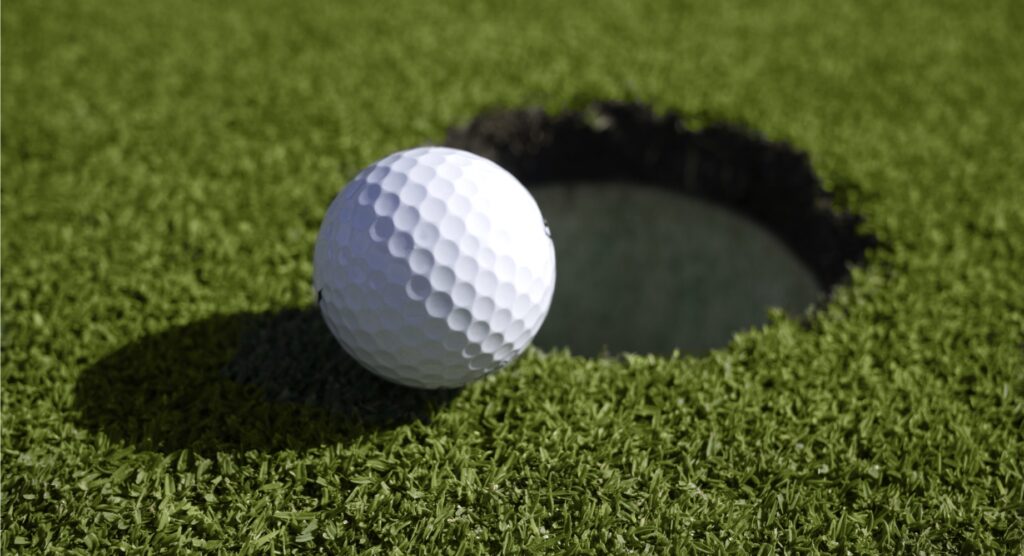 Major Golf Tournaments
It's easy to find the major golf tournaments on the calendar, as they are literally called 'majors'! However, there are also a few other tournaments that garner lots of golf betting. Here's a look at the most important events on the golf schedule.
The Masters
The Masters
This tournament is held on the second Sunday in April. An invitational event, The Masters is hosted by the Augusta National Golf Club in Georgia every year, with the winner receiving a prestigious green jacket. As the first major of the year, plenty of punters focus on how to bet on the Masters at the start of each golf season.
PGA Championship
PGA Championship
Formerly held in August, the PGA Championship will move to May in 2019. This tournament is hosted in various locations throughout the United States and dates back to 1916. As the event was traditionally held late in the season, the PGA Championship betting odds were typically based largely on performance throughout the year, although that may change now that it has been moved to the spring.
The Open Championship
The Open Championship
The Open Championship has been held annually since 1960, and it rotates through ten different links courses throughout the United Kingdom. Because these courses are very different from most of the locations on tour, the British Open betting odds can vary greatly from those at other majors, and bettors often have to carry out extra research to understand the odds and make smart bets on the Open Championship.
FedEx Cup Playoffs
FedEx Cup Playoffs
The PGA Tour season now ends with four FedEx Cup playoff events. The top 125 players compete in the first tournament, with the field narrowing down to 30 for the final event – the Tour Championship. The golfer with the most points after the final event is declared FedEx Cup champion.
Ryder Cup
Ryder Cup
Held every two years, the Ryder Cup is a competition between a team representing the United States and another representing Europe. Playing in the Ryder Cup is considered a huge honour, with players qualifying either through a points system or by being selected by their team captain. This is one of the most popular golf betting events, as wagers are available on individual matches as well as on the overall result.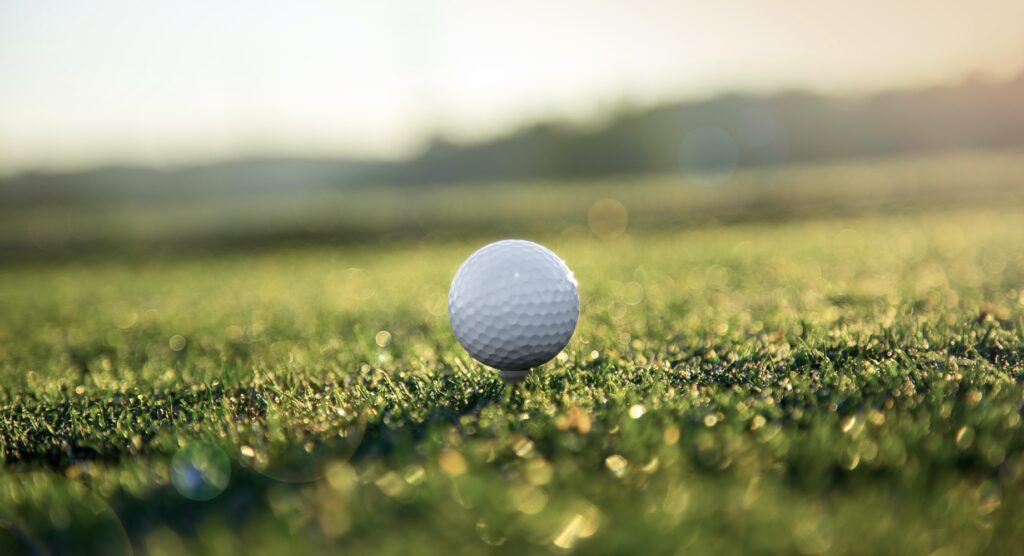 Ready to Bet on Golf?
If you're ready to start betting on golf, there's no better way than to choose one of our highly recommended golf betting sites and sign up for an account today.
If you're not sure which one is the right choice for you, why not start with our top-rated site?
Frequently Asked Questions
Can I get a bonus for betting on golf?
Many online bookmakers offer bonuses for new punters. These can range from free bets to enhanced odds, or a match of your first deposit. Loyalty rewards and golf-specific promotions are also available at many sites.
What kinds of bets can I make on golf?
You'll find a wide range of bets offered on golf. While betting on the winner of a tournament is the most common form of golf betting, punters can also bet on which of two golfers will fare better in a tournament. Prop bets and futures bets are also available at most golf betting sites.
Is golf betting legal?
Golf betting is fully legal in the UK and most other jurisdictions. In the UK, betting is legal at both shops and online betting sites regulated by the Gambling Commission. In other countries, laws on gambling and sports betting may vary.
Q.
Do I pay taxes on a winning golf bet?
A.
In the UK, you will never owe taxes on any winning sports bets, including on golf. These, like all gambling winnings, are entirely tax-free. However, these rules vary by country, so check your local tax policies if you are unsure about how gambling winnings are treated in your jurisdiction.