Best Licensed Betting Sites in the Netherlands
Welcome to the ultimate guide to online betting in the Netherlands. Our expert team has complied everything you need to know about the best Dutch betting sites, from details on the legality of online betting in the Netherlands to information on how to join your first site.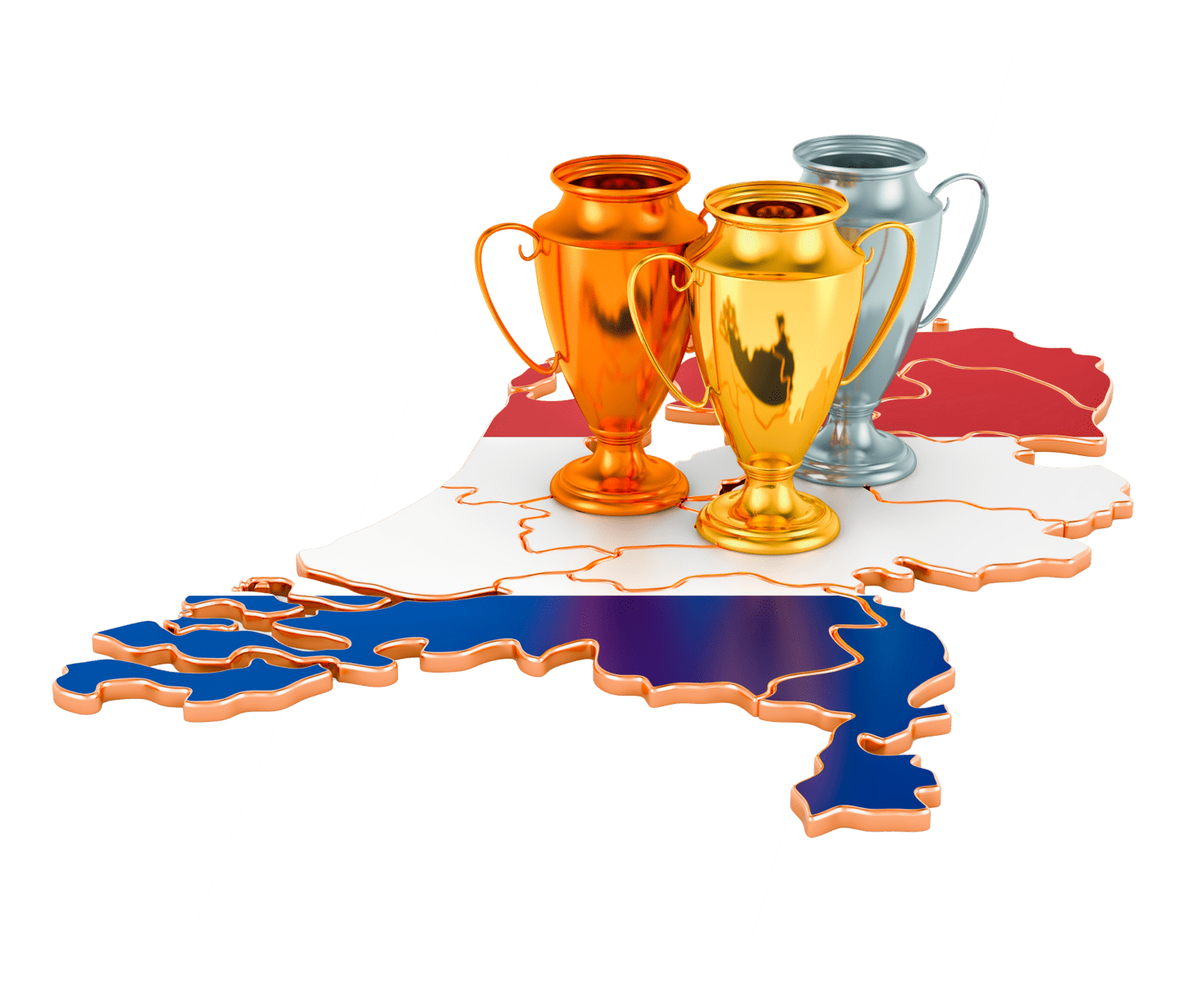 Best Dutch Betting Sites – December 2023
How We Compare Betting Sites in the Netherlands
We're devoted to finding only the best betting sites in the Netherlands for you to choose from. That's why our team puts every Dutch site through a thorough review process that inspects every aspect of their operations.
We look at everything from the markets they offer to their mobile options and customer service team before deciding if a site deserves a place on our list.
Here's a quick guide to some of the most important criteria we consider in our reviews.
Many of the top bookmakers in the Netherlands have established reputations both domestically and abroad. We look at the track record of each operator to make sure customers are satisfied with their service. We also make sure there are no serious issues or scandals that would make us question the integrity of each betting site.
Dutch gamblers enjoy betting on many different sporting events and competitions from around the world. While every site offers standard options like football, basketball, and cricket, we search out bookmakers that include the sports that are most popular in the Netherlands. These include options like field hockey, kickboxing, and cycling events. You'll even find more obscure options like speed skating, especially during the Winter Olympics.
Every betting site in the Netherlands offers slightly different odds to ensure they stand out from the crowd. We take the time to analyse these lines to find the bookmakers who give you the best payouts. While no one site has the best odds on every match, you can rest assured that each of our recommended picks offers competitive odds that give you the most value for each of your bets.
Today, it's hard to find an online betting operator that doesn't have an app you can use on your tablet or smartphone. However, some of these betting apps are better than others. The best Dutch betting sites provide mobile apps that are easy to navigate, quick and responsive so you can place bets the moment you see an in-play opportunity you like.
Anyone can offer an average betting site that just lists markets and accepts your bets. The best operators on the Dutch betting market stand out by giving you just a little more. From interesting promotions and bonuses to loyalty programs, unusual markets, or personalised touches, we try to recommend sites that include special features to improve your experience.
No matter how good an online sports betting site is, you might run into an issue that requires talking to a customer support representative. That's why we take the time to talk to actual customer service staff at each of our recommended sites to make sure they are helpful and courteous. We also look for sites that feature 24/7 support via live chat, phone, or email.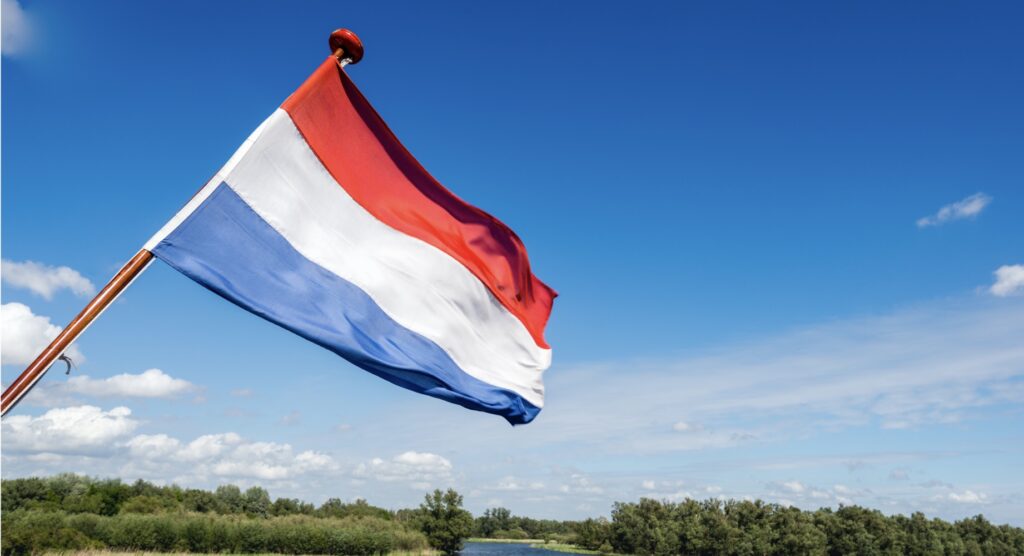 Is Sports Betting Legal in the Netherlands?
The Dutch government legalised and regulated online sports betting through the Remote Gambling Act. First drafted in 2019, the Remote Gambling Act (KOA) went into effect on 1 October 2021, allowing players in the country to place legal sports bets and play casino games online.
For the most part, bettors can enjoy the same markets at betting sites in the Netherlands that are seen elsewhere. However, there are a few exceptions. In particular, Dutch operators can't offer spread betting, or accept bets on non-sporting events, such as political or entertainment events. In addition, betting sites can't offer lotteries or long-odds bingo games.
KSA Licensed Betting Sites in the Netherlands
The Dutch Gaming Authority (the Kansspelautoriteit, or KSA) regulates all gambling in the Netherlands, including both land-based and online betting. The KSA is responsible for issuing licences to any operator who provides a game of chance. If unregulated operators offer such games without a licence, the KSA can take enforcement action against them.
There are several advantages to betting with licenced sites in the Netherlands.
The oversight of the KSA ensures that you will be treated fairly and have recourse should you have any issues with a betting provider. In addition, legal Dutch betting sites offer a wide range of banking options, competitive odds, and a wide range of markets for you to bet on.
If you want to ensure you are playing at a regulated Dutch site, you can rest assured that all of our recommended bookmakers are fully licensed. If you want to check for yourself, Kansspelwijzer keeps complete records of all licensed operators. You can look up any company, website, app or licence number to confirm they hold a current and valid licence.
How to Deposit at Dutch Betting Sites
Online betting sites in the Netherlands provide you with several different ways to make deposits. No matter what you have available to you, you shouldn't have much trouble funding your accounts or cashing out your winnings.
Here's a quick breakdown of the most common deposit methods you'll find at Dutch betting sites.
Bank Cards
Bank Cards
Perhaps the quickest and simplest way to deposit is with the use of a bank card. Just like making purchases online, you can use your bank card to fund a betting account. Once you provide your card information and submit your request, your funds should instantly appear in your account ready to use.
iDEAL
iDEAL
iDEAL is an online payment provider that allows you to easily make transfers from your bank account to Dutch bookmakers. There's no need to make a special account, and it automatically links to your bank's online portal to allow you to securely and quickly make payments you can trust.
Bank Transfer
Bank Transfer
Most betting sites in the Netherlands also offer traditional bank transfers as a deposit option. This allows you to electronically transfer funds from your checking account to the gambling site. This is a popular method for making larger transactions without involving any third-party services.
Skrill
Skrill
Skrill is one of the most popular e-wallet programs in the world. You can add funds to your wallet in a variety of ways, and then use your funds to deposit at betting sites. You can also withdraw to Skrill and hold money in your wallet, making it perfect for transferring funds between sites.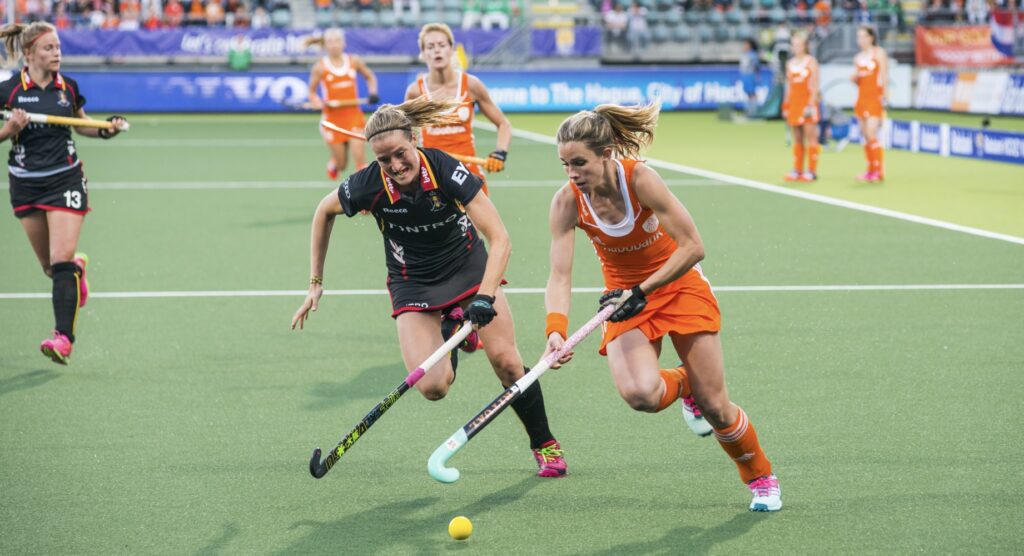 Most Popular Sports for Betting in the Netherlands
The Netherlands enjoys a rich sporting history, and Dutch gamblers love to watch and bet on a variety of different competitions. That's reflected at the best sports betting sites in the Netherlands.
While there are some restrictions on what these sites can offer – for instance, you can't bet on leagues below the Second Division in domestic Dutch football – there's no shortage of options for you to choose from at our recommended bookmakers.
In particular, there are a few sports that enjoy special popularity in the Netherlands. Here's a breakdown of the most popular sports in the country.
Football
Football
Football rates as the most popular sport in the Netherlands, where the game has been played for over 140 years. The Dutch men's national team has established itself as a powerful side, winning the 1988 European Championship and reaching the World Cup Final three times.
Dutch betting sites offer futures and individual match markets on a variety of leagues around the world, from betting on the domestic Eredivisie to the Premier League, La Liga, Bundesliga, and more. You can also bet on international competitions like the World Cup or European Championship.
Field Hockey
Field Hockey
The Netherlands has been one of the most dominant teams in international field hockey. While the Dutch men last medalled in the 2012 Summer Olympics, the women's team has taken three of the past four gold medals in Olympic play, as well as three of the past four World Championships.
Field hockey betting tends to peak during these major international events, but the best betting sites in the Netherlands offer even more action. You can place bets on the domestic Hoofdklasse Hockey league for both men and women, and you can also bet on the annual Euro Hockey League competition.
Volleyball
Volleyball
Volleyball enjoys high popularity in the Netherlands, and the country has produced great results from time to time in the sport. The Dutch men's team was particularly successful in the 1990s, winning Olympic gold in 1996 and reaching the podium in five straight European Championships from 1989 to 1997.
Our recommended sites offer volleyball betting during these major events, but that's just the beginning. You can also bet on the Volleyball Nations League, or domestic competitions such as the Italian Superlega and the Russian Volleyball Super League, as well as the Super League in Brazil.
Cycling
Cycling
In the Netherlands, cycling is one of the most popular ways to get around the country, thanks in large part to the flat terrain throughout most of the country. That love extends to competitive cycling, where Dutch athletes are among the most successful in international competition.
Most people only think about cycling betting during two events: the Summer Olympics and the annual Tour de France. However, the best Dutch betting sites also offer betting during other, less prestigious tours, as well as major track cycling events where the Netherlands tends to excel.
Kickboxing
Kickboxing
Kickboxing enjoys surprising popularity in the Netherlands. In fact, Dutch kickboxing is considered a style all its own, one that incorporates elements of Muay Thai and karate and focuses mainly on traditional combinations and low kicks.
As a result, the Netherlands has produced some of the most successful kickboxers of all time and continues to be a major force in the sport. Glory Kickboxing is the promotion where most betting is found, though Dutch oddsmakers sometimes offer up bets on other levels of the sport as well.
Speed Skating
Speed Skating
Anyone who has ever watched speed skating during the Winter Olympics is used to seeing orange on the podium. The Netherlands is the world's leading nation in traditional speed skating, racking up wins in international competition time and time again.
Naturally, you can bet on Olympic speed skating at the best Dutch betting sites. However, many bookmakers also allow you to bet on major international meets, particularly the annual World Championships or events on the World Cup circuit.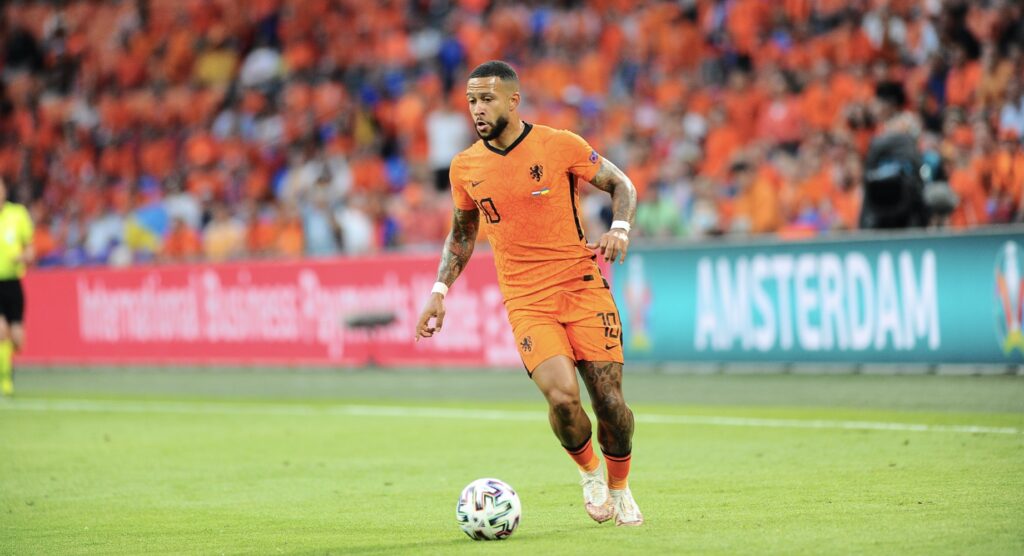 Responsible Online Betting in the Netherlands
Gambling should be a fun activity, but it's important to make sure that you play responsibly. The KSA works with online betting sites in the Netherlands to encourage responsible gambling from players and protect those who may be at risk of problem betting.
The following are just two of the resources the KSA uses to help protect Dutch gamblers.
CRUKS Self-Exclusion System
CRUKS Self-Exclusion System
The Centraal Register Uitsluiting Kansspelen (CRUKS) is a self-exclusion system that players can use to ensure they won't be allowed to bet at online sites or land-based casinos.
When you join a Dutch betting site, you must provide your public service number, or BSN. This generates a CRUKS code that is compared to the list of self-excluded players. If there's a match, you cannot make an account.
You can add yourself to the CRUKS list through the online DigiD system. Dutch citizens can register with some basic information, such as date of birth and BSN, while foreigners can also use the self-exclusion list by providing identity documents such as a passport.
Mandatory Limits
Mandatory Limits
When you join Dutch betting sites, you must set daily limits on both the amount of money and the amount of time you can spend playing each day. While you will have control over these limits, they can help you restrict yourself ahead of time and make sure you stick to your limits even when you might feel like placing a few extra bets.
Even if you don't exceed your limits, the KSA asks sites to have responsible gambling strategies in place. Operators could take steps to limit players who appear to be engaging in unhealthy behaviour, with regulations outlining a number of interventions and restrictions that can be put into place if needed.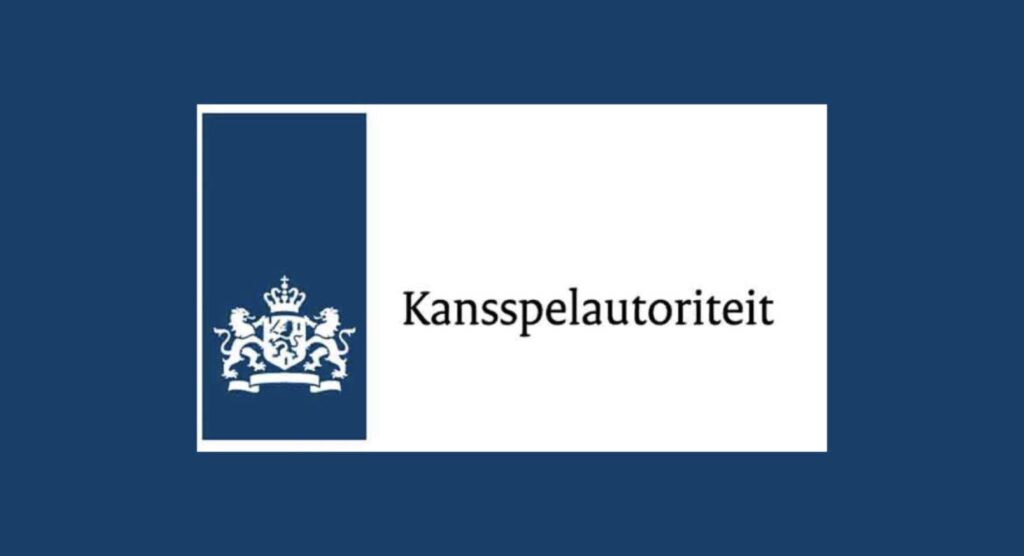 The History of Betting in the Netherlands
Gambling has been intertwined in Dutch culture for centuries. As far back as the 18th Century, there is evidence of organised betting. The Nederlandse Staatsloterij (national state lottery) was first established in 1726, making it the oldest running state lottery in the world.
By the early 1900s, there was a complete ban on sports betting and all other gaming activity, apart from the state lottery. This was in place until 1961, when sports betting in the Netherlands was legalised as a second state monopoly.
Gradually the government relaxed their stance on gambling and introduced new laws which allowed horse racing betting through a totaliser system. Furthermore, lottery and casino games were legalised, albeit through a monopoly and by the mid-1970s, the citizens of the Netherlands were able to visit the first casino.
The Dutch government felt that by having a set company running each different facet of the betting market, they would be able to maintain a handle on the level of gambling, and the monitor practices of the firms selected.
Beginning in 2015, legislation began circulating that would legalise online betting in the Netherlands, with the goal of moving players away from other European betting sites and into a regulated local market. While progress was initially slow, lawmakers agreed on the Remote Gambling Act (KOA) in February 2019.
However, it took time for Dutch authorities to actually open the regulated market. Initially, lawmakers hoped for KOA to enter into law in July 2020, with the market opening in January 2021. But due to delays – in part because of the COVID-19 pandemic – the law didn't come into effect until March 2021. That allowed the first regulated Dutch betting sites to open their virtual doors on 1 October 2021.
Join One of the Best Dutch Betting Sites
You should now feel confident that you know everything about regulated online betting in the Netherlands. If you'd like to start betting on sports, sign up for one of our recommended and licensed Dutch betting sites listed on this page!
FAQs
Can you bet online in the Netherlands?
Yes, online betting is legal in the Netherlands. Thanks to the Remote Gambling Act, operators can offer safe, legal, and regulated Dutch betting sites to users throughout the country. You can bet on a number of different sports, including football, volleyball, and field hockey, among many other options.
Which is the best betting site in the Netherlands?
While there are a number of great sports betting sites in the Netherlands, no one bookmaker is perfect for everyone. You may like one bookmaker for its competitive football odds, while someone else might prefer one that has more speed skating markets. You can find our picks for the top Dutch betting sites on this page.
Are Dutch bettors taxed on winnings?
Dutch bettors do not have to pay tax on their winnings from regulated betting sites in the Netherlands. While the Remote Gambling Act set tax rates for operators, it did not put into place a tax on winnings. However, be aware that you may owe tax on winnings from unregulated international sites, particularly those located outside the European Union.
Q.
Can I get bonuses on Dutch betting sites?
A.
Our recommended sports betting sites in the Netherlands offer competitive bonuses and promotions to their users. You'll find a variety of different bonus types that vary from site to site. However, be aware that under current Dutch regulations, customers aged 24 and under are not eligible for these bonuses.
Q.
Is in-play betting allowed in the Netherlands?
A.
Yes, in-play betting is allowed under Dutch law. That means that you can bet on an event that's already in progress, with the odds constantly shifting based on how the action unfolds. Each of our recommended Netherlands betting sites has a full range of live and in-play betting options on competitions from across the globe.