Volleyball Betting Sites & Expert Guide 2023
This article discusses the various markets, types of bets, and odds available for volleyball. We'll look at some of the major events, betting strategy, and a brief history for all those new bettors to the game.
Below are some of the best online betting sites for volleyball betting.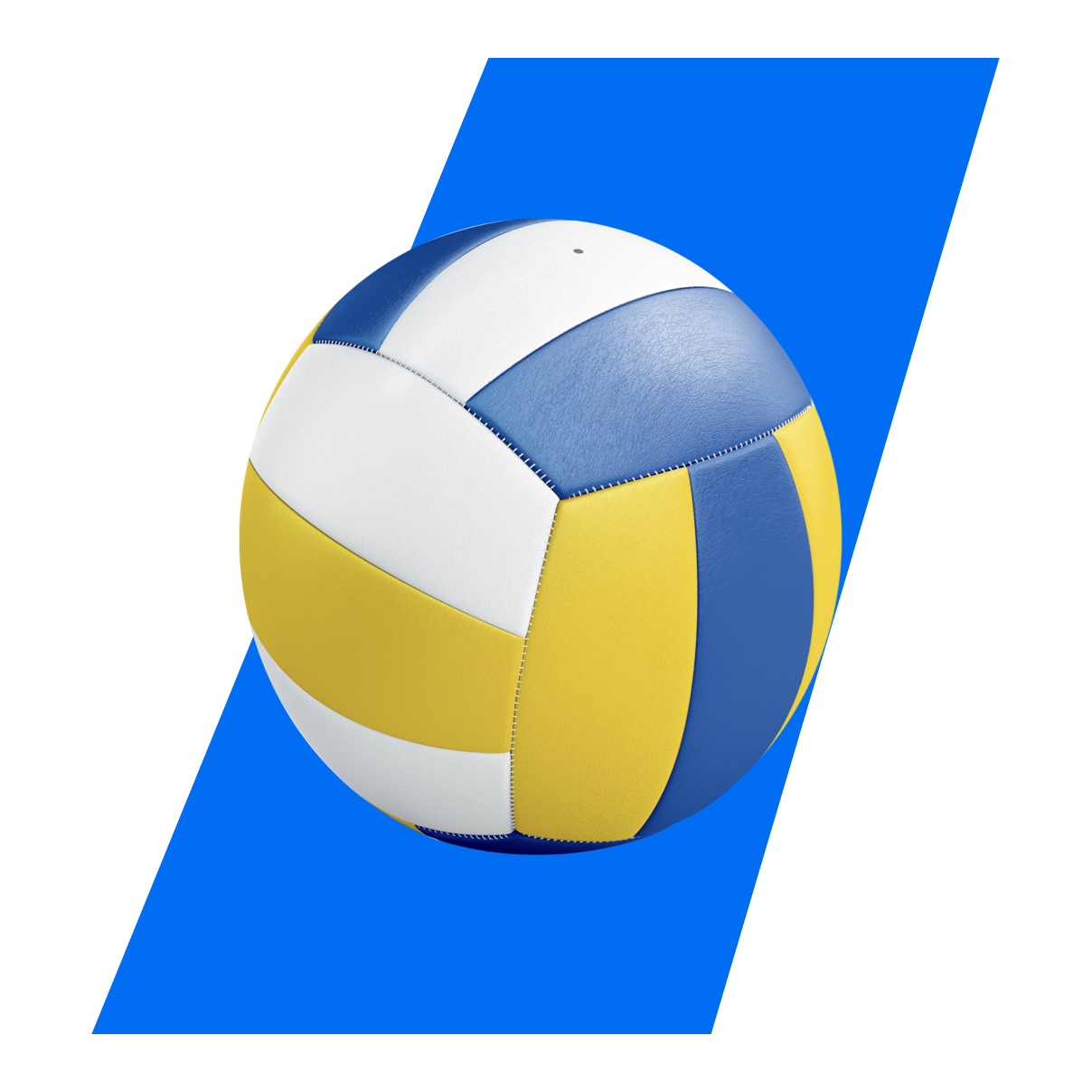 Online Bookmakers for Volleyball Betting 2023
An Introduction to Volleyball Betting
Volleyball has been around for quite some time and over the years has become a very popular sport in some countries. Some of the biggest hype is around beach volleyball games as the format is very fast-paced and often played in exotic locations.
Countries that really love volleyball include the USA, Brazil, and Russia. The fanbase may not be huge compared to other sports, but there are lots of tournaments around the world that are excellent for betting on volleyball.
It's not too difficult to find a bookmaker or online bookie that carries some of the major events. Most volleyball betting usually takes place during the FIVB World Cup Championships and the Olympics.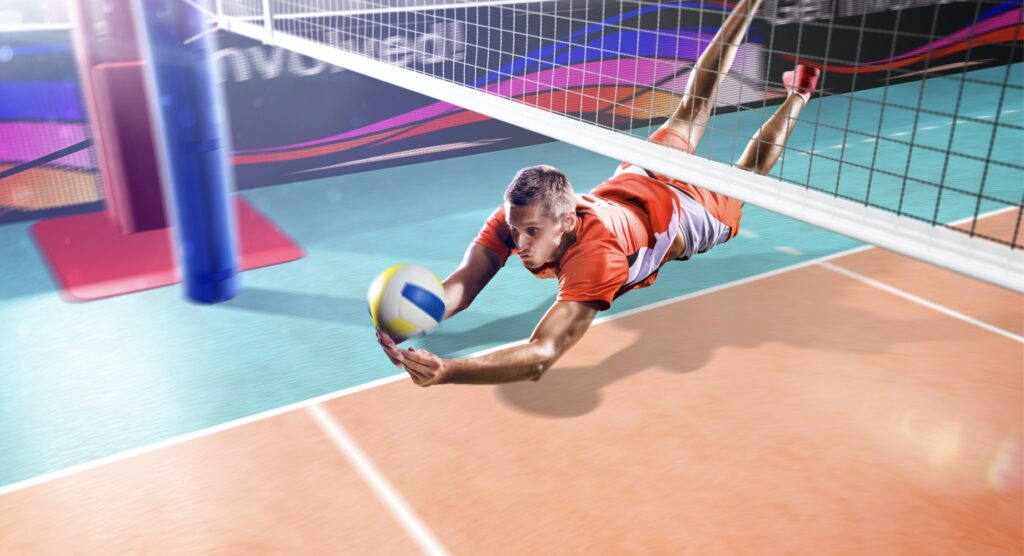 Volleyball Betting Types and Odds
There are lots of wagers that players can make on the game of volleyball. These bets really make the game more exciting then it already is. Below you can learn more about the most common markets for volleyball betting, but depending on which bookmaker you use, you will find various other ways to bet on the game.
Match Betting
Match Betting
Also known as a straight up bet, it's a simple bet that predicts who will win the match. Depending on your bookmaker, prices may be displayed either in a decimal odds format or fractional odds format.
Payouts can be huge on the underdog – if you fancy an upset. Bettors should look at the odds that your bookie offers to see if there is a chance to win some big cash. See our example below for how it works:
Team A – 1.50
Team B – 11.00
In the example above the favorite to win is team A. For every 2 units placed you will win 1 unit in return. If you bet 1 unit on Team B to win, and they do, you will receive a payout of 10 to 1 which means 10 units profit. It's always risky to back the underdog but as you can see, it can pay off in a big way.
Point Spread
Point Spread
With this type of wager, the winning volleyball team must beat the spread in order for the bet to pay out. The spread could be set at 45 and the favorite would have to win by 45 points or more to land the bet.
Some bettors like this type of 'handicap bet', because even if their team loses the bet wins – as long as the winning team failed to win by 45 points or more. This is how the bookmaker encourages an even betting event when one side is far superior to the other.
Point Totals
Point Totals
This is a bet on how many points, total, will be scored between the two volleyball teams. Bettors aren't betting on the outcome of the match but instead on how many points will be scored overall.
This is also known as an over/under bet where you look at what the bookie offers and try to predict if the score will be over or under that total.
Set Betting
Set Betting
This wager is placed on the outcome of a particular set.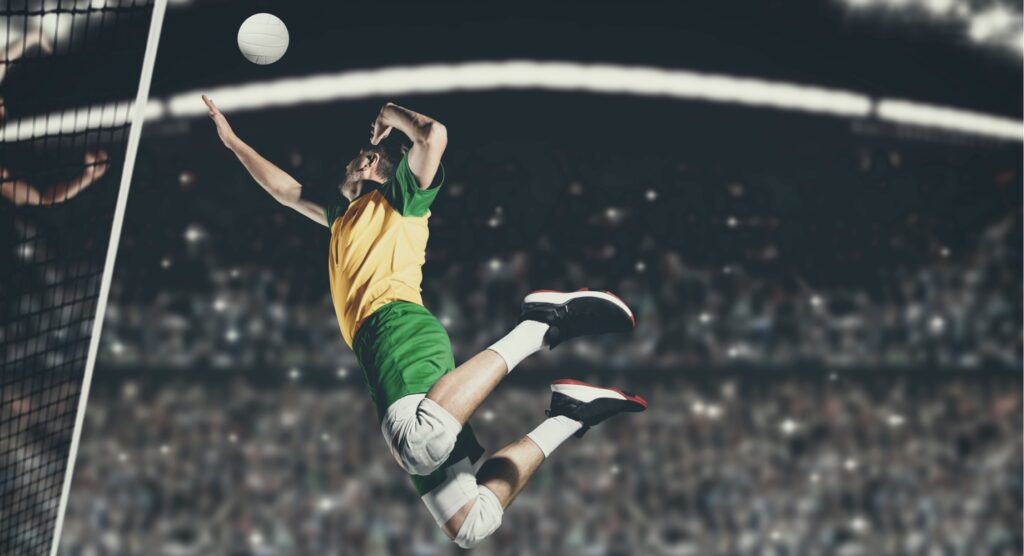 Volleyball Events
The world of volleyball is growing and there are now some major events around the world that grab people's attention. Now we will discuss some events that bettors can wager on.
FIVB World Championships
FIVB World Championships
One of the oldest and most prestigious volleyball tournaments. This is an indoor tournament that started in 1949. Traditionally, both the Russian men and women have dominated this event.
Summer Olympics
Summer Olympics
The Summer Olympics occur every four years, marking one of the biggest sporting events on earth, where the national volleyball teams of each country compete for world dominance.
The Olympics are watched around the world and draw many people into betting on volleyball as they watch the action unfold. The next Olympic Games are set to be held in Tokyo, Japan in 2020.
World League
World League
Since 1990 this tournament is one of volleyball's most prestigious events next to the FIVB. The men's tournament is called the FIVB World League and the women's, the FIVB World Grand Prix. Italy and Brazil have won this tournament 8 times each.
One big disadvantage of the sport is that like other lesser-played games, such as water polo or lacrosse, it is not considered a major sport and bookmakers don't offer many bets on matches.
Most of the time bettors will have to wait for the major events like the ones mentioned above before they are able to place a bet. For the diehard fans out there, this can be very frustrating.
Volleyball History
Volleyball was created in the USA in 1895 by William G Morgan who was a YMCA physical director. The game at that time was called Mintonette and was created as an indoor sport. The first country outside the US to take on the sport was Canada and an international organization was born (FIVB). Standing for Federation International de Volleyball, FIVB has grown from its early years to include many other nations.
The first record of volleyball in the Olympics was in the 1924 edition, where volleyball was played as part of an American Sports demonstration. Today the sport is widely recognized and has been a regular part of the Summer Olympics.
Bet on Volleyball Online
Now that you know all about the world of volleyball betting, it's time to open an account with our top-rated bookmaker and bet on the latest matches across the globe.