Welcome to Sports Betting Online
At SBO.net, we do things differently. We cut through the noise of the online betting world to bring you insights that make a real difference. We have put the hours into researching what different betting companies have to offer which means we can recommend the best ones to you.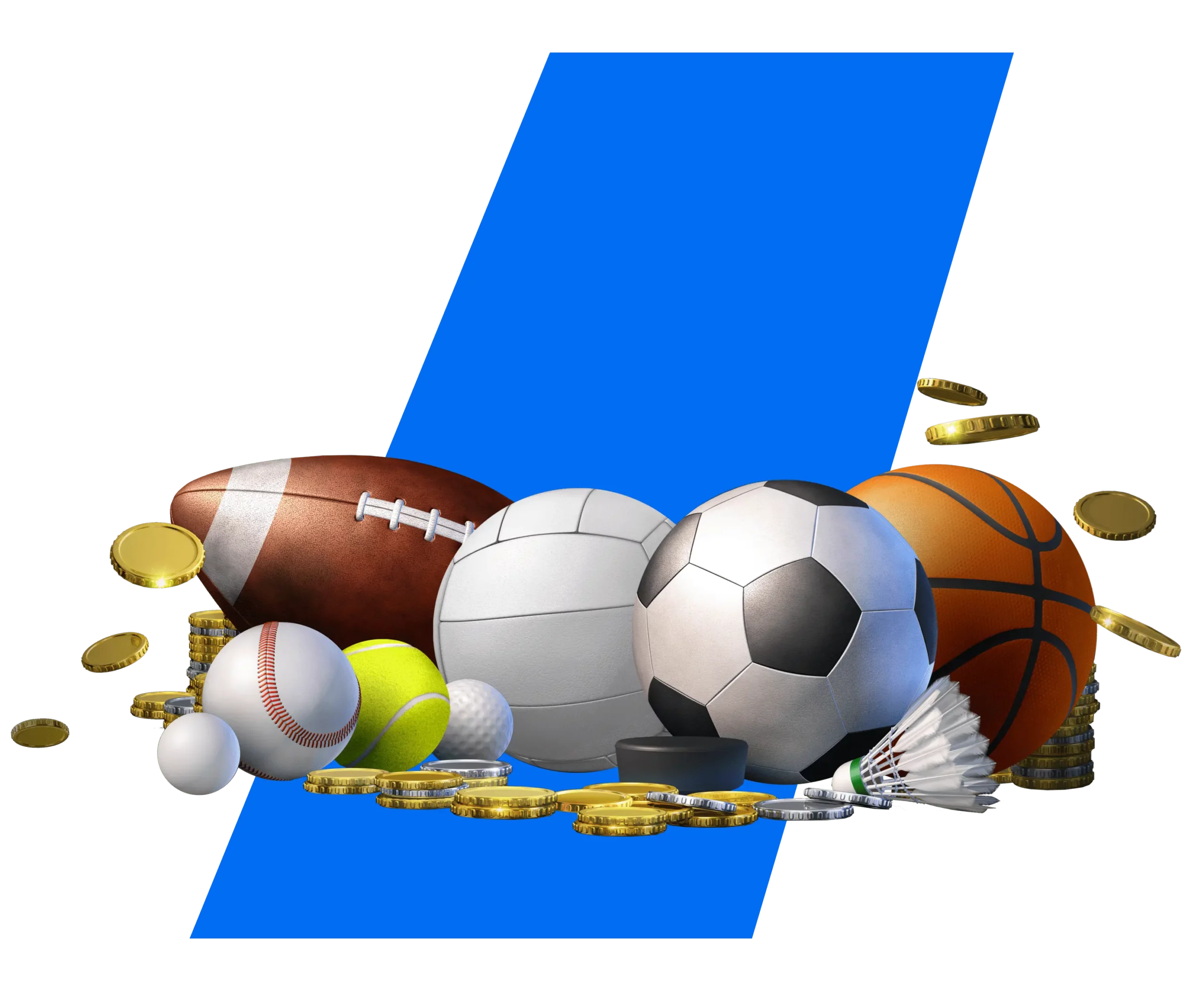 Top Recommended Bookmakers – November 2023
Online Betting vs Local Betting Shops
With more than 8,000 betting shops dotted across the United Kingdom, it's odds-on that you'll come across at least one when you walk down your local high street. But gone are the days of having to make a trip to the bookies to place your bet.
Nowadays, the benefits of online sports betting make placing bets on your desktop, tablet or smartphone far more attractive than visiting your nearest betting shop. We could quite literally write a book about why you should bet online instead of at betting shops, but the main advantages include:
✅ Convenience – There is no need to travel to your local betting shop. Simply log in via your desktop or mobile and place your bets anywhere, anytime.
✅ Better Odds – Betting shops have more overheads than sports betting sites. Therefore, you'll receive consistently better odds when you bet online.
✅ Free Bets – How often does your local betting shop treat you to a free bet? Yeah, exactly. Betting sites constantly reward new and existing customers.
✅ Instant Payouts – Winning bets placed at betting shops mean you must make another trip to cash in your bet slip. Sports betting sites pay you instantly.
Why Choose SBO.net?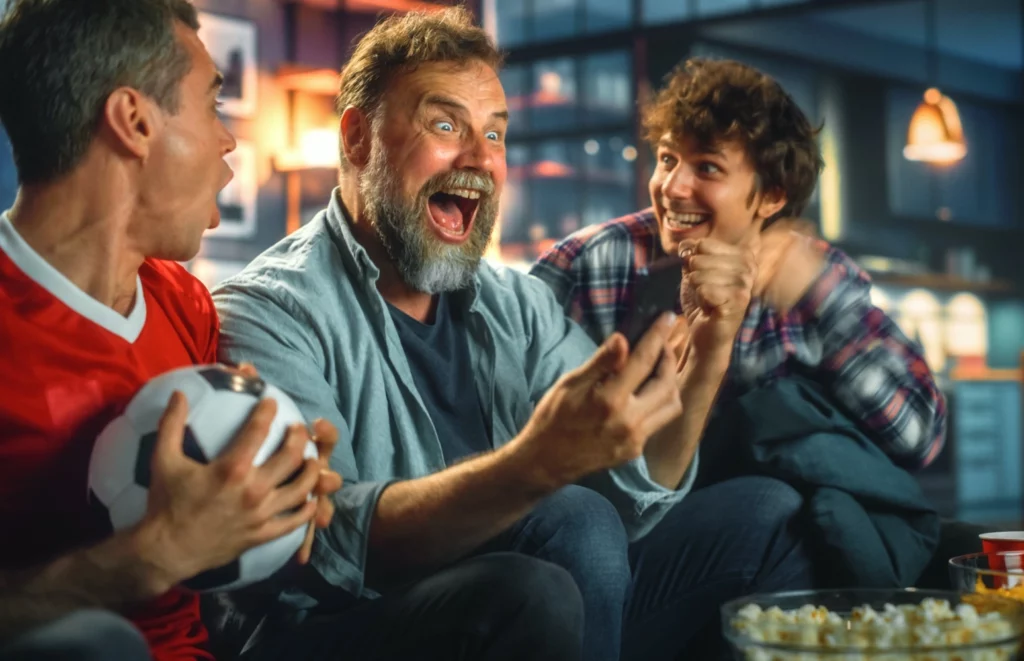 We started SBO.net with the intention of becoming the ultimate online sports betting hub.
Our aim is to share our knowledge and break down the barriers to understanding sports betting online.
We want to make it easy for you to get better at online betting. We do this by providing you with:
✅ Honest betting site reviews and ratings
✅ The latest free bets and sign-up bonuses
✅ Free tips from pro tipsters
✅ Easy to follow sports betting guides
✅ Proven strategies and staking plans
How to Find Value in Sports Betting
Because online betting covers every sport out there, we help you focus on identifying value bets and making money.
You'll find that football and horse racing are the most popular sports to bet on in the UK. The bookies know it and offer you a huge choice of different bet types. That's great news because it gives you more ways to gain a betting edge.
You can also make big profits in the lower leagues and less obvious markets too. Why? Because the more obscure the market, the more chance the bookmakers will get the prices wrong.
Use our extensive articles on different sports, strategies and tips to make the most of your bets.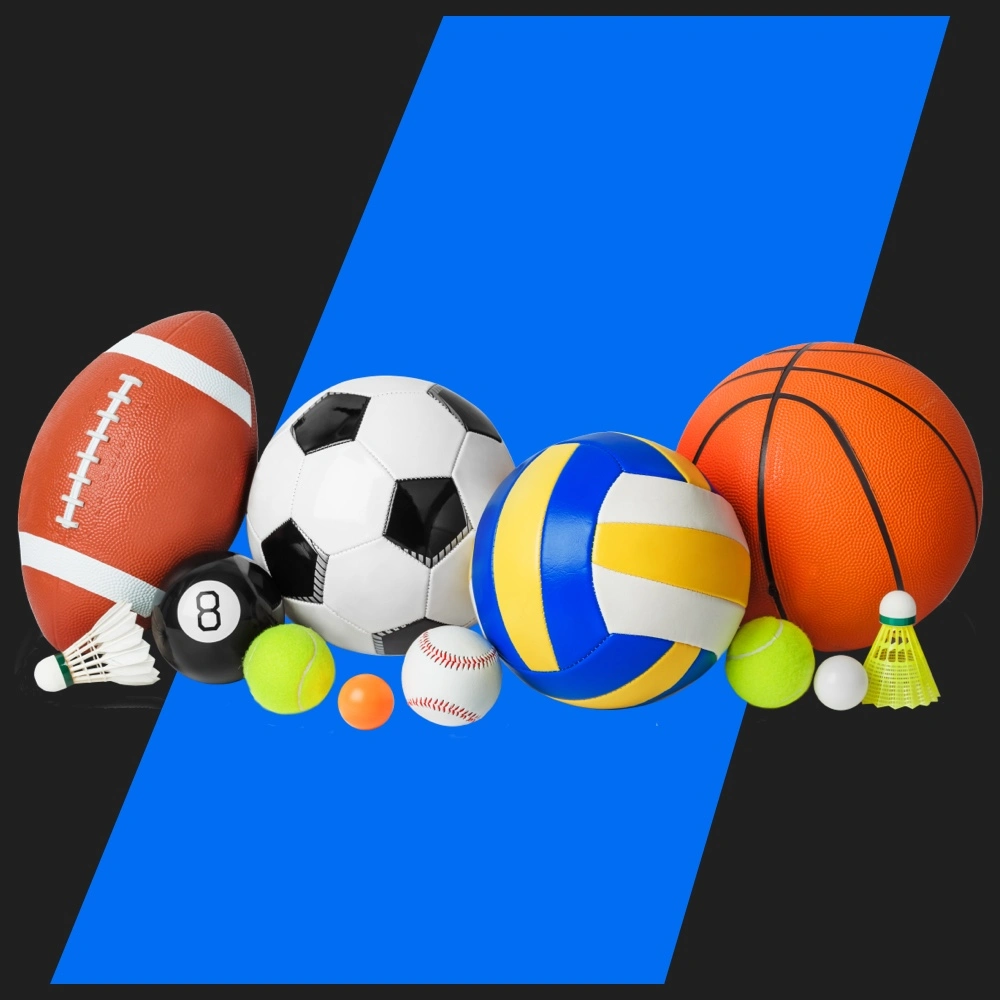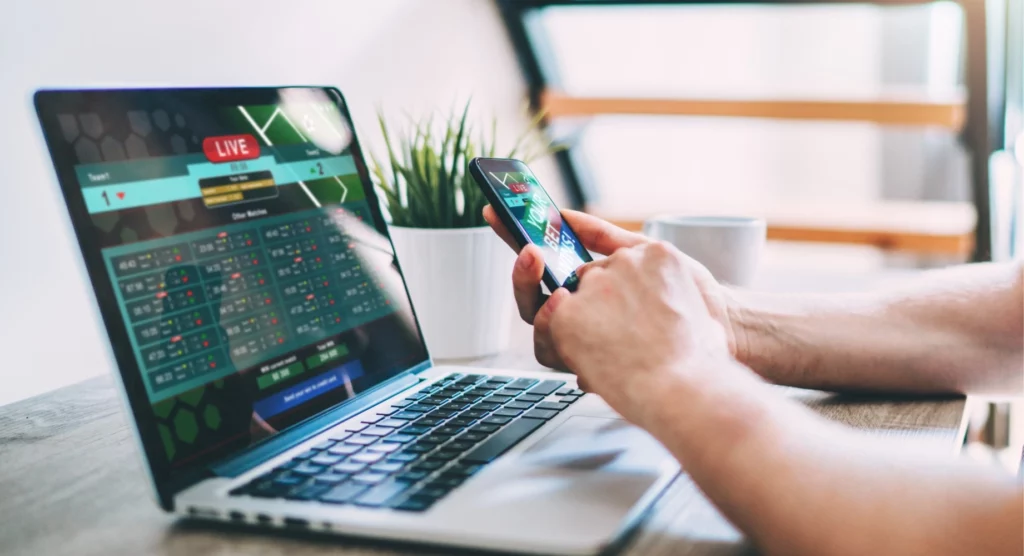 How to Bet on Sports Online
Sports betting online is far quicker and easier than visiting your local betting shop. In addition to travel time, you must find a screen with the markets you're interested in, write out a bet slip and then queue to place your bet with a member of staff. It's a time-consuming process.
At sports betting sites, you can log in and place your bets in a matter of seconds. We have written a step-by-step guide to betting online to show you just how straightforward the process is.
Step 1
Create an account at one of our recommended online bookmakers.
Step 2
Navigate to the banking section and make your first deposit.
Step 3
Use the navigation links to find the sport you want to bet on.
Step 4
Click the odds to add the selection to your bet slip.
Step 5
Enter how much you'd like to bet and click the confirm button.
Step 6
Done! Now it's time to put your feet up and watch the action unfold.
Online Gambling in Your Country
If you're based outside the UK, you'll have access to different bookies and offers. We've got you covered because we research the top online gambling sites all over the world.
Every time you visit SBO.net, you'll see online betting sites and bonuses tailored to where you are. To find out more, check out our guide to gambling websites in your country.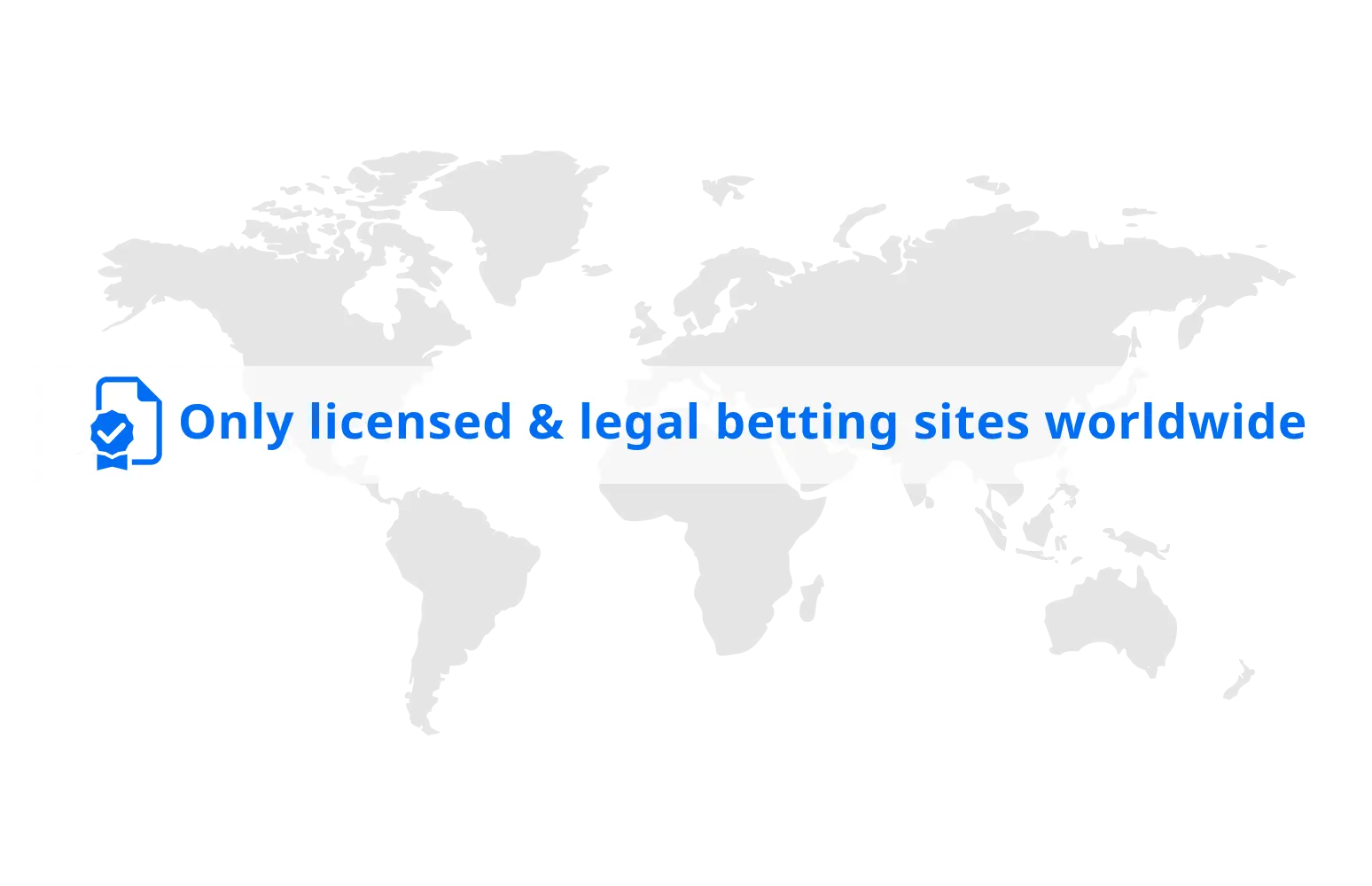 Banking Options for Sports Betting Online
You should be able to deposit and withdraw with ease and without any fees. The bookies we recommend offer fast pay-outs, secure banking and reliability.
We only recommend online gambling sites that use top-level encryption technology, so you can rest assured that your details are safe.
Most online betting sites accept a range of deposit methods including debit and credit cards, PayPal, and even Bitcoin. If you're not sure what's best for you, we've put together a punter's guide to the most popular banking options.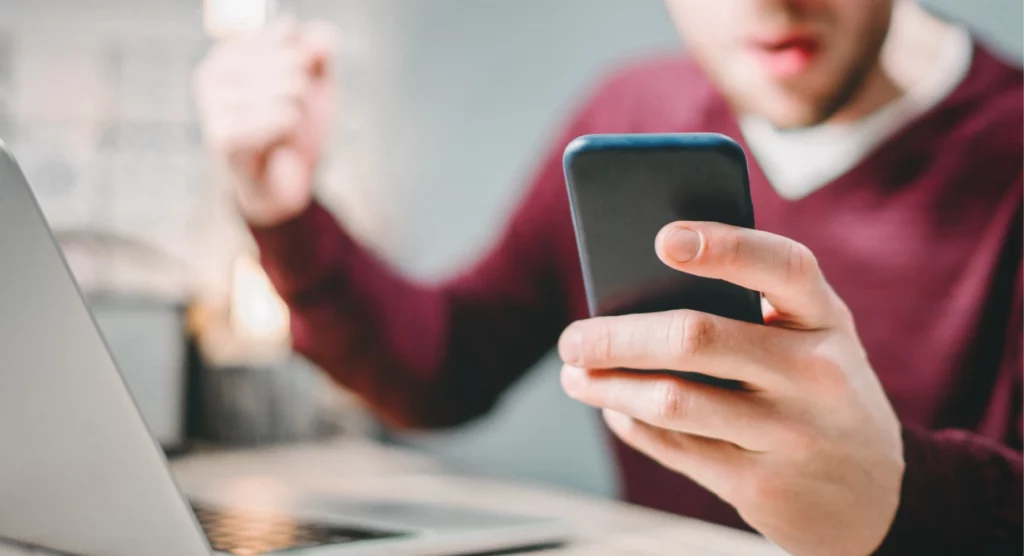 What Our Users Think
We always love to know what you think about our recommendations. Who are your favourite bookies? Who has the best offers? Let us know at info@sbo.net.
Here's what some of our users had to say:
How We Rate the Best Online Bookmakers
We rate bookmakers based on some key factors, these are some of the things we look for:
Gambling Commission Approved
We only recommend the most secure betting sites that are licensed by national authorities like the UK Gambling Commission (UKGC). Scam operators are filtered out to ensure quality and reliability.
Great Choice of Sports Betting Markets
A wide choice of sports to bet on is a must, and we expect top sports like football to have plenty of bet types. If we spot good value markets anywhere, we want to make sure you can get your money on.
Good Selection of Free Bets and Promos
A good first deposit bonus is a great way for you to start. We also rate the online gambling sites that give you regular free bets, accumulator boosts, and loyalty bonuses.
Any decent bookie should give you helpful and professional customer service. We compare bookmakers on their level of support and quality of service.
We only promote online sports betting firms that follow secure banking practices. You need peace of mind that your payment details are safe, and we take that very seriously.
We like to see a good mobile app on Android and iOS from our top online bookmakers. If you're betting while you're in the crowd or you're on the move, you need instant access from your phone.
Live betting means you can bet instantly and you'll never miss a cracking punt because you missed kick off! You can also react to games as they go along which adds a whole new dimension to sports gambling.
If your bet looks like winning, you can cash out early and take a profit without the risk of a late goal ruining your bet. Partial cash out is even better because you can lock in a profit and leave part of your bet running to see if it comes in.
You can't beat watching live sports when you've got real money down, and bookies that offer live streaming score well with us. It gets you closer to the action and you can make much better in-play bets.
Frequently Asked Questions
How does online sports betting work?
It's easy! Once you create an online betting account and deposit, navigate to the sports section and select a sport. Choose one of the events to view all the betting markets available and their respective odds. Add a selection to your betting slip, enter an amount, and click confirm to place your bet.
Is sports betting online popular?
Online sports betting continues to grow in popularity all over the world as more and more people combine their love of the game with betting. In the US, the most popular sports for betting are American football and baseball.
What is the best sports betting site?
At SBO.net, we rank the best sports betting sites on several factors, including best prices, bonuses, and banking options. You can read honest bookmaker reviews here to help you find the best gambling sites as recommended by our experts.
Is sports betting profitable?
Unlike some other forms of gambling which are based on luck, sports betting can be profitable because it involves a large element of skill. That's where we come in, because SBO.net is designed to help you become a more skilful punter. We teach you how to make more profit by assessing the value and following our betting strategies.
Is online betting legal?
It depends on where you live. Online betting is legal in US states like Indiana and New Jersey, yet illegal in California and New York. It is legal to bet online in European countries like the UK and Italy, while other countries around the globe like Saudi Arabia and the UAE prohibit all forms of gambling.