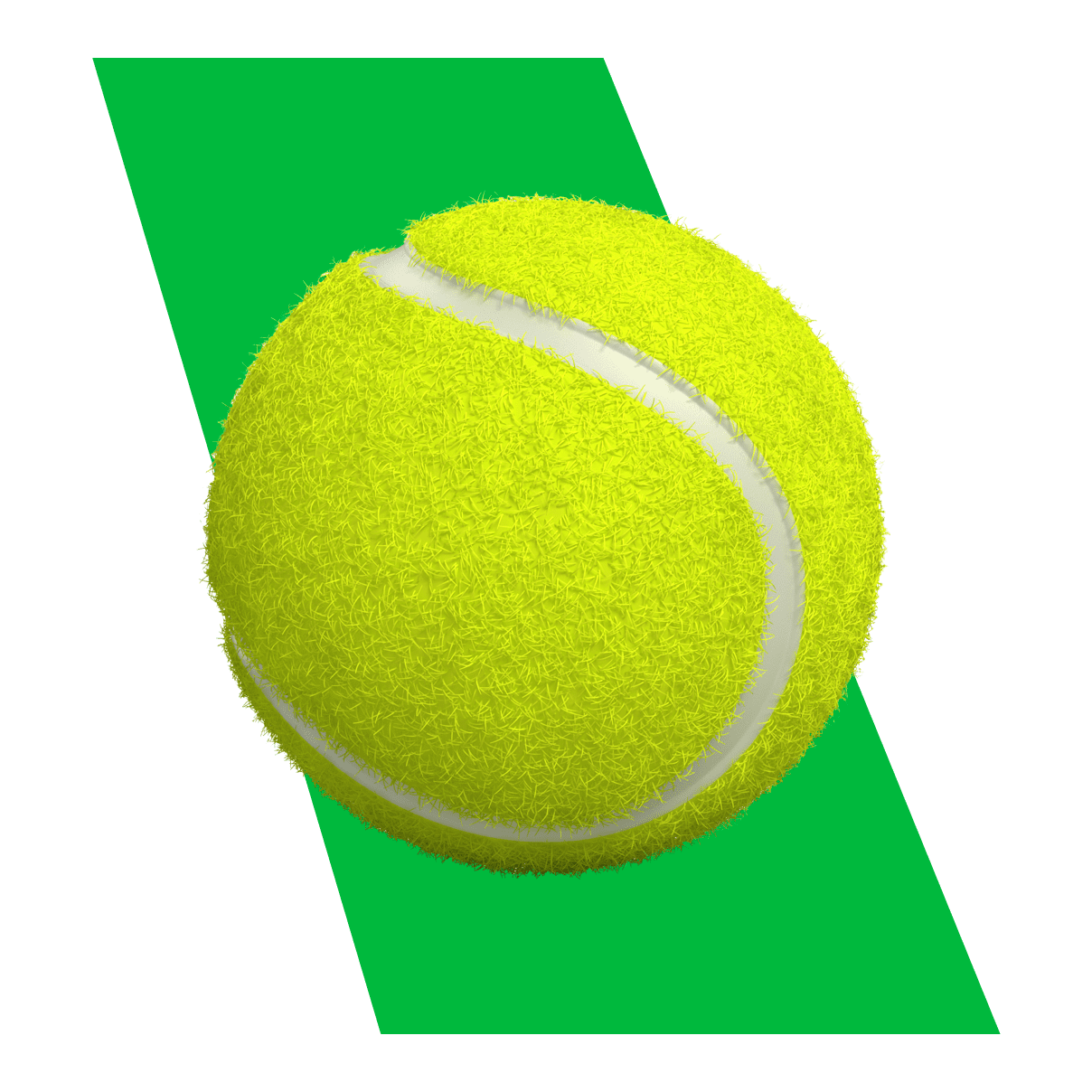 The Best Tennis Betting Sites for 2023
Know the difference between a forehand and a backhand, but struggling to find your a tennis betting site that ticks all your boxes? Don't worry, we've scoured the web to bring you a definitive list of the best tennis betting sites.
Whether you want to bet on one of the four Grand Slams or predict the winner of a smaller event, our recommended sites offer an array of betting markets to help you profit from the racquet sport.
Top Tennis Betting Sites – June 2023
Reasons to Join Our Top Tennis Betting Sites
With virtually every online bookmaker offering odds on tennis, you may wonder what makes our recommended sites so special? Simply put, we take many factors into consideration when reviewing and rating the best tennis betting sites. Some of the many factors we consider include:
Why bet on Rafael Nadal at odds of 1.15 when you can lock in 1.20 elsewhere? It may not seem like a big difference for a single bet, but you would leave lots of money on the table over time. The tennis bookmakers listed on this page offer the best odds and betting lines for all tournaments. Stick with these sites to maximise your winnings and ensure you get the best tennis betting odds on every event.
Tennis players have busy schedules with professional tennis tournaments taking place from January all the way through to December. This means lots of betting opportunities, but it's important to make sure the bookmaker you join covers all the ATP, WTA, and ITF events and not just the Grand Slams. In addition, we look for bookies that cover the ATP Challenger Tour, the 'stepping stone' to the ATP Tour.
Many bookmakers offer live betting, where the odds change after virtually every ball. You can bet on in-play markets such as which player will score the next point and the correct score of the current game or set. The leading betting sites also provide a live streaming service. This means you can watch all the action from multiple courts and take advantage of a change in momentum by locking in the latest odds.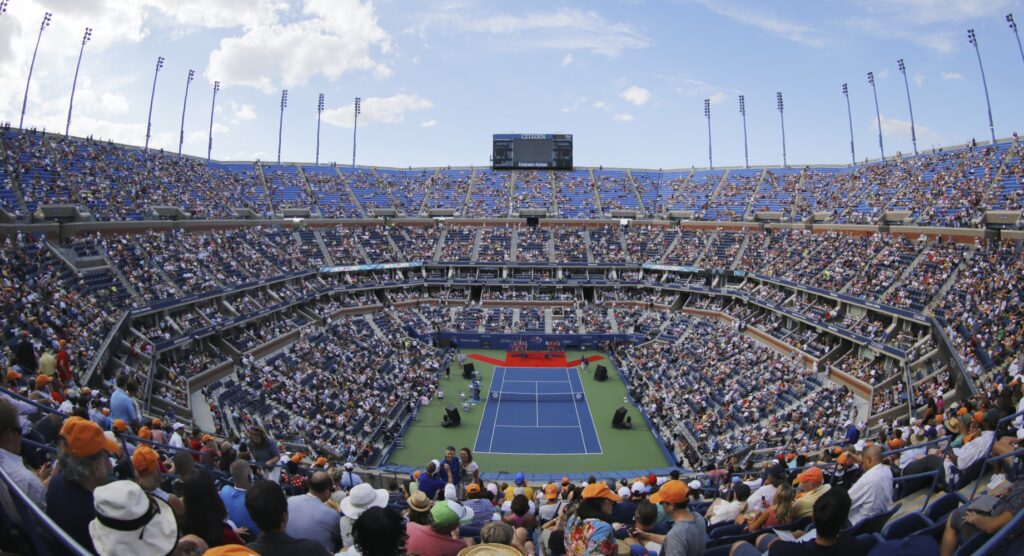 What Are the Most Popular Tennis Betting Markets?
There are many ways to bet on tennis at the best betting sites, with the most popular being to bet on the winner of a match. However, you can also bet on the number of sets and games that will be played, whether there will be a tie break, the outright winner of the tournament, and much more.
Let's discuss six of the most popular tennis betting markets in more detail.
Tournament Winner
Tournament Winner
If you're a fan of long-term bets, you might like to predict which player will win a tournament. Online bookmakers release odds for most major tournament's several weeks before the start of play, with odds updated between each round as the tournament progresses. This means you could bet on a player before the start of a tournament or wait until they've played a match to ensure they're fighting fit.
The earlier you bet on a player, the more likely it is that you will lock in better odds. For instance, let's say you back Rafael Nadal to win the French Open at odds of 1.80 before the event begins. If he cruises through the first four rounds without dropping a set, the bookies may slash his odds to 1.40. An outright bet on Nadal at this point would be worth half of what bookmakers offered before the event began.
Match Winner
Match Winner
Betting on the match winner is a simple win-or-lose bet. Will Player A win or will it be Player B? For instance, one of our recommended tennis betting sites may offer odds of 1.90 on Novak Djokovic to beat Andy Murray. If you bet £100 on Djokovic and he wins, you will receive £190 (£90 in winnings plus your £100 stake). If Murray came out on top, you lose.
Naturally, match winner is a popular in-play betting market amongst tennis fans. It's possible to back both players at odds-against and secure a profit, regardless of which player wins. Let's say Djokovic loses the first two games and his odds drift. You then bet on him to win the match at 3.00. He regains his composure and wins the first set. You could then back Murray at 4.00 and guarantee a profit.
Handicap Betting
Handicap Betting
The early stages of tennis tournaments are notorious for mismatches. Imagine Rafael Nadal being drawn against a qualifier in the first round of the French Open. Bookmakers may price the 'King of Clay' at odds of 1.02 to claim victory. Would you bet £100 on Nadal to win £2? No, we didn't think so. However, you could find favourable odds by backing Nadal in a handicap bet.
Each player is awarded a handicap which affects their total. For instance, Nadal may start the match with a -6.5 handicap. This means the Spaniard must win by seven games or more for the handicap bet to be successful. If his opponent was to lose by six or fewer games, then the bet loses. This is a good way to increase winnings on a favourite, or to win a bet with an outsider even if they lose the game.
Set Betting
Set Betting
The best tennis betting sites allow you to predict the correct score in terms of sets. It's a popular alternative to betting on favourites in the match winner and handicap betting markets. In set betting, you can often secure generous betting odds by backing a player to win a match in straight sets. This means the player must win 2-0 in a best of three match, or 3-0 in a best of five match.
What if you're expecting a tight match that could go the distance? Then you could bet on a correct score of 3-2. The only problem here is that you must decide which player will win 3-2 unless you back both players to win by this score. Alternatively, you can bet over/under sets. The advantage of this tennis bet is that you can remain neutral by hoping for a quick win for either player or a long, gruelling match.
Total Games
Total Games
Instead of trying to predict the correct score in terms of sets or the number of sets that will be played, why not bet on total games? The best online bookmakers for tennis betting offer an array of pre-match and in-play markets for total games. Their sports betting analysts pore over statistics ahead of each match try to predict how long matches will last and set the betting odds accordingly.
Let's say Roger Federer is drawn against a qualifier at Wimbledon. It's likely that Federer will win in three sets, so bookmakers may set the over/under line for total games at 26.5. If you bet over 26.5 games, you would hope the qualifier would push Federer and win at least nine games throughout the match. By betting under, you would be hoping Federer would make light work of his opponent.
Tie Break
Tie Break
Another popular tennis bet is whether there will be a tie break in the match or current set. If you were to bet on a match between John Isner and Ivo Karlovic, the betting odds would favour a tie break in every set, never mind the match. Isner and Karlovic are arguably two of the biggest servers of all time, so bookmakers would expect each player to hold their serve and sets to be decided by a tie break.
If either of these players were to break the other, then the in-play betting odds would swing to suggest that there won't be a tie break in the current set. Neither player is known for breaking, so the player who broke their opponent's serve would be expected to serve out the set. Of course, you can also profit from tennis by betting on no tie break – a bet best reserved for matches where a gulf in class is apparent.
Bet on the Four Tennis Grand Slam Tournaments
Now that you know how to bet on tennis online, let's discuss the sport's biggest events.
Similar to golf, there are four major tournaments in tennis: the Australian Open, French Open, Wimbledon, and US Open. While other tennis tournaments comprise best of three set matches, these Grand Slam events are played over five sets. The longer format limits the number of surprise wins and elite players give their all to win, which makes it easier for punters like us to profit from tennis betting.
Australian Open
Australian Open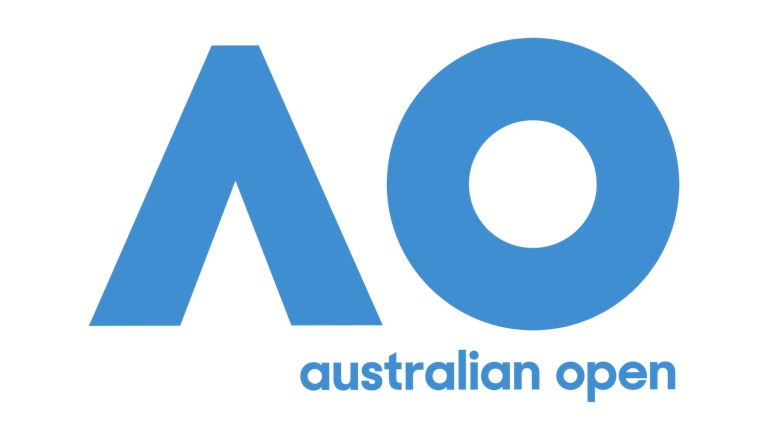 Held over the last fortnight of January, the Australian Open is the first Grand Slam event on the tennis calendar each year. Matches have been played on hard courts since 1988, with elite players showcasing their skills in three primary courts: Rod Laver Arena, John Cain Arena, and Margaret Court Arena.
Tennis betting sites naturally price hard court specialists such as Novak Djokovic and Dominic Thiem as pre-event favourites. Djokovic holds the record for most men's singles titles with eight, including a record three consecutive titles between 2011 and 2013. Margaret Court dominated the competition in the '60s and '70s to win a record 11 women's singles titles, hence why an arena was named after her.
French Open
French Open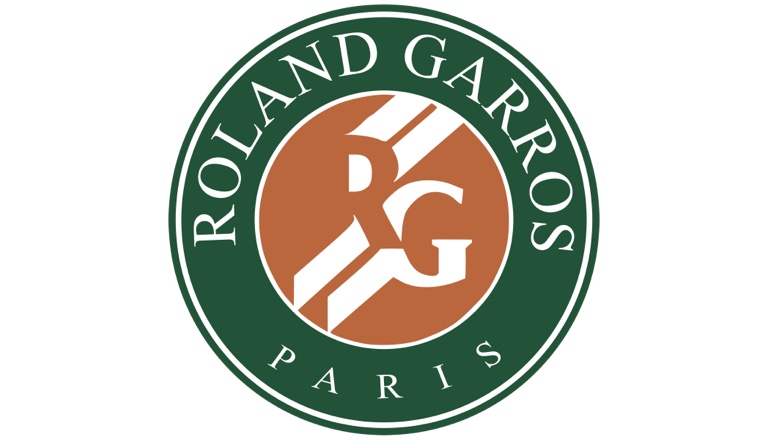 Beginning in late May each year, the French Open takes place over two weeks at the Stade Roland-Garros in Paris, France. The second of the four annual Grand Slam tournaments is played on clay. To rid the biggest matches of rain delays, a retractable roof was installed on the famous Philippe-Chatrier court in 2020.
Due to the slow surface, matches being played over five sets and seven wins required to win the title, the French Open is considered the most demanding tennis tournament in the world. Rafael Nadal has won the event an astonishing 13 times to date, including a record five consecutive wins between 2010 and 2014. Tennis betting sites often price Nadal as an odds-on favourite to win the French Open.
Wimbledon
Wimbledon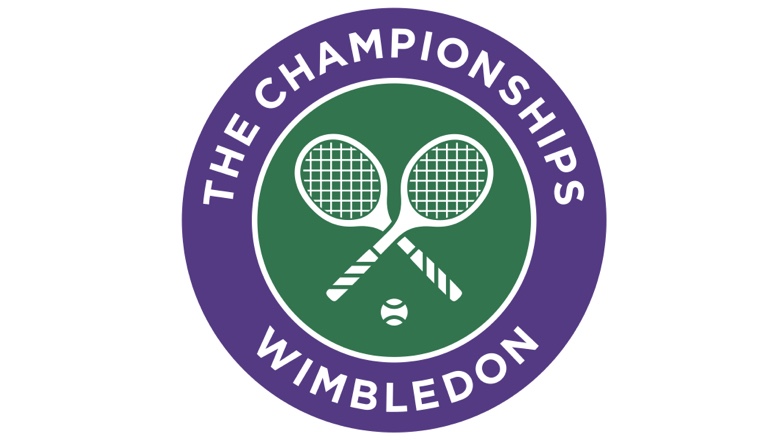 Famous for strawberries and cream and a strict all-white dress code for competitors, Wimbledon is the only Grand Slam event still played on grass. Wimbledon is the oldest tennis tournament in the world and is widely regarded as the most prestigious. The event usually begins in early July and lasts for two weeks.
Wimbledon's famous Centre Court boasts a retractable roof, which is important to know when you're betting on tennis. This limits the loss of playing time due to rain and avoid matches being called off. Roger Federer has won the most gentlemen's titles to date with eight, while Czechoslovak-born American Martina Navratilova proudly holds the record for most ladies' singles titles with nine.
US Open
US Open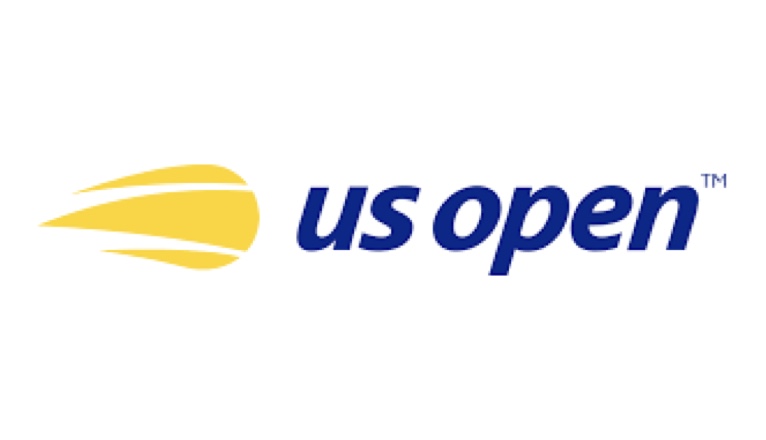 The United States Open Tennis Championships (US Open) is the fourth and final Grand Slam tournament of the year. It begins on the last Monday of August each year and continues for two weeks. Like the Australian Open, all the action takes place on hard courts in Flushing Meadows, New York City.
Jimmy Connors, Pete Sampras and Roger Federer have tasted the most success in the event in the open era, each winning five men's singles titles. However, Richard Sears, William Larned and Bill Tilden all won seven titles each before 1968. Serena Williams and Chris Evert have both won six titles in the open era, but it's Molla Mallory who holds the record for most women's singles titles with eight to her name.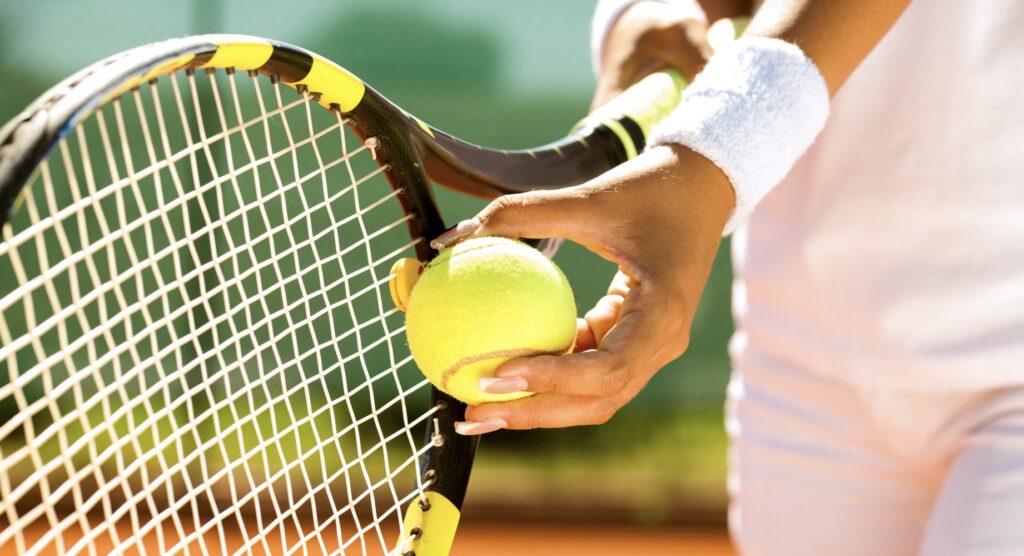 Tennis Betting Tips to Help You Profit
Beginners often ask us how to win when betting on tennis. Unfortunately, there is no magic formula that can guarantee every bet you place will win, but you can make a consistent profit by implementing an effective betting strategy and conducting some research.
Read our tennis betting tips below to learn how successful punters consistently profit from the racquet sport.
Understand Player Retirement Rules
Understand Player Retirement Rules
Tennis has a bit of a shady reputation in some circles, with match-fixing, or strange forfeits more common than some would like. Be aware of your bookmaker's policy on shortened matches, forfeitures, or resignations.
To protect themselves from such scenarios, the best tennis betting sites publish rules to make it clear what will happen if a player quits or gets disqualified, or when a match isn't completed.
Here are four of the most common player retirement rules you will come across when betting on tennis:
Ball Served – Only one serve is required for bets to stand. If the match doesn't begin, some bookmakers will void the bet and return your stake instantly. Others will wait and see if the match will be rescheduled and played within 24-72 hours of the original starting time before returning stakes.
One Set Completed – All bets stand if at least one set is completed. If a player retires before the first set has been completed, the bookmaker will void the bet and return your stake.
Two Sets Completed – All bets stand if at least two sets are completed. Like the above rule, bookmakers will void the bet and return your stake if a player withdraws before this point.
Match Completed – This tennis betting rule requires the match to be completed for all bets to stand. If a player retires at any time – even in a final set tie break – the bet is void and you get your stake back.
Compare Head-to-Head Records
Compare Head-to-Head Records
It's important to do your homework before you bet on tennis matches. Why would you bet on a player who has lost every encounter against his opponent? By checking the result of previous encounters, you will have a better idea of which player will claim victory.
If the head-to-head record suggests both players are evenly matched, then you may take advantage by betting on a tie break or lots of games.
Checking not only historical records, but also recent records is a must, as players can often adapt and improve, or can become complacent and get worse, on one surface or another throughout their career.
Good examples of this involve players who rely on a big serve and come up short against good returners. Think about how successful John Isner is against Novak Djokovic and Rafael Nadal compared to virtually every other player. As Djokovic and Nadal are great returners who get the ball back into play more often than not, they then gain the upper hand in exchanges and Isner's serve advantage is nullified.
Consider the Court Surface
Consider the Court Surface
Another important factor to consider when betting on tennis is the type of surface that is in use for the tournament. There are three types of surfaces used in tennis: clay, hard court, and natural grass.
Some players dominate on grass but are just average on clay, and others are the opposite. This just adds an extra layer to your analysis of various tournaments, players, and the tennis bets that are offered.
It's important to know the characteristics of each surface and how this affects different players before you bet on tennis online.
Grass Courts – The fastest of the three surfaces, the ball speeds off the surface with a low and unpredictable bounce. Grass courts are used at Wimbledon.
Hard Courts – Hard courts are slower than grass but faster than clay, with a predictable bounce that can result in long games. Hard courts are used at two of the four major tennis tournaments: the Australian Open and US Open.
Clay Courts – The slowest surface that tennis is played on, with the clay slowing down the speed of the ball and providing more bounce than grass or hard courts. Clay courts are used at the French Open.
Bet on Favourites in Accumulators
Bet on Favourites in Accumulators
This brings us to our next strategy for betting on tennis: accumulators. Filling an accumulator with favourites priced at low odds is one of the most popular betting techniques amongst casual punters on the lookout for the best odds.
Accumulators are often a good play when betting on tennis because you will often see lower-ranked players paired with top-tier players in the early rounds of a tournament. This usually means taking short odds of 1.14 or thereabouts. A £100 single on a player at odds of 1.14 would return £114.
However, if you place a four-player accumulator with odds of 1.14, 1.14, 1.13 and 1.13, your return would be a respectable 1.67. That isn't too bad, and your chances of a major upset early in a tournament are often very, very low, especially in the majors.
You can calculate your potential return by using our bet calculator. Alternatively, you can log in to a betting site and add selections to your bet slip to see the overall odds and how much you could win.
Ready to Bet on Tennis?
Whether you want to bet on a minor event on the tennis calendar or one of the four Grand Slam tournaments, you'll find the most competitive odds and widest range of betting markets at our top-rated bookmaker. Open an account and start betting on your favourite tennis players.
Tennis Betting FAQs
Where can I bet on tennis?
At SBO.net, we have created a list of the
best tennis betting sites
to make it easy for you to bet on the popular racquet sport. We only give our seal of approval to sports betting sites that offer competitive tennis betting odds on every tournament to ensure you can always bet on your favourite player.
What is the best tennis betting app?
There are too many great apps available to recommend just one, but the
best betting apps for Android and iOS
have several features in common. These user-friendly apps are fast and require little storage space, meaning you can download an app and bet on tennis matches in a matter of seconds.
What is +1.5 handicap in tennis?
In tennis handicap betting, +1.5 means a player has been given a one set advantage. Their opponent's handicap would be -1.5, suggesting bookmakers expect the favourite to win by two sets. Instead of backing the favourite at short odds, sharp bettors often take advantage of handicap betting markets.
Q.
What does 21.5 mean in tennis?
A.
In tennis, an over/under bet requires you to predict how many games will be played in a match. If the bookmaker sets the line at 21.5 and you bet over, you win if 22 or more games are played. If you bet under, you win if 21 or fewer games are played. Simple, right?
Q.
What happens to a tennis bet if a player retires?
A.
Tennis betting rules vary between bookmakers, so it's important to read the small print at the site you join to ensure you know what will happen in such a scenario. Some bookmakers state that all bets stand if the first set it completed, while others void bets if a player is disqualified or the match isn't completed.