The Best Live Betting Sites for 2023
Your search for the best live betting sites ends right here. At SBO.net, our experts have reviewed every online bookmaker that allows you to bet on sports once the action begins.
Whether you want to bet on a football match after kick-off or a UFC fight that has you on the edge of your seat, our recommended in-play betting sites have you covered. Keep reading to discover how you can inject more excitement into your online betting experience.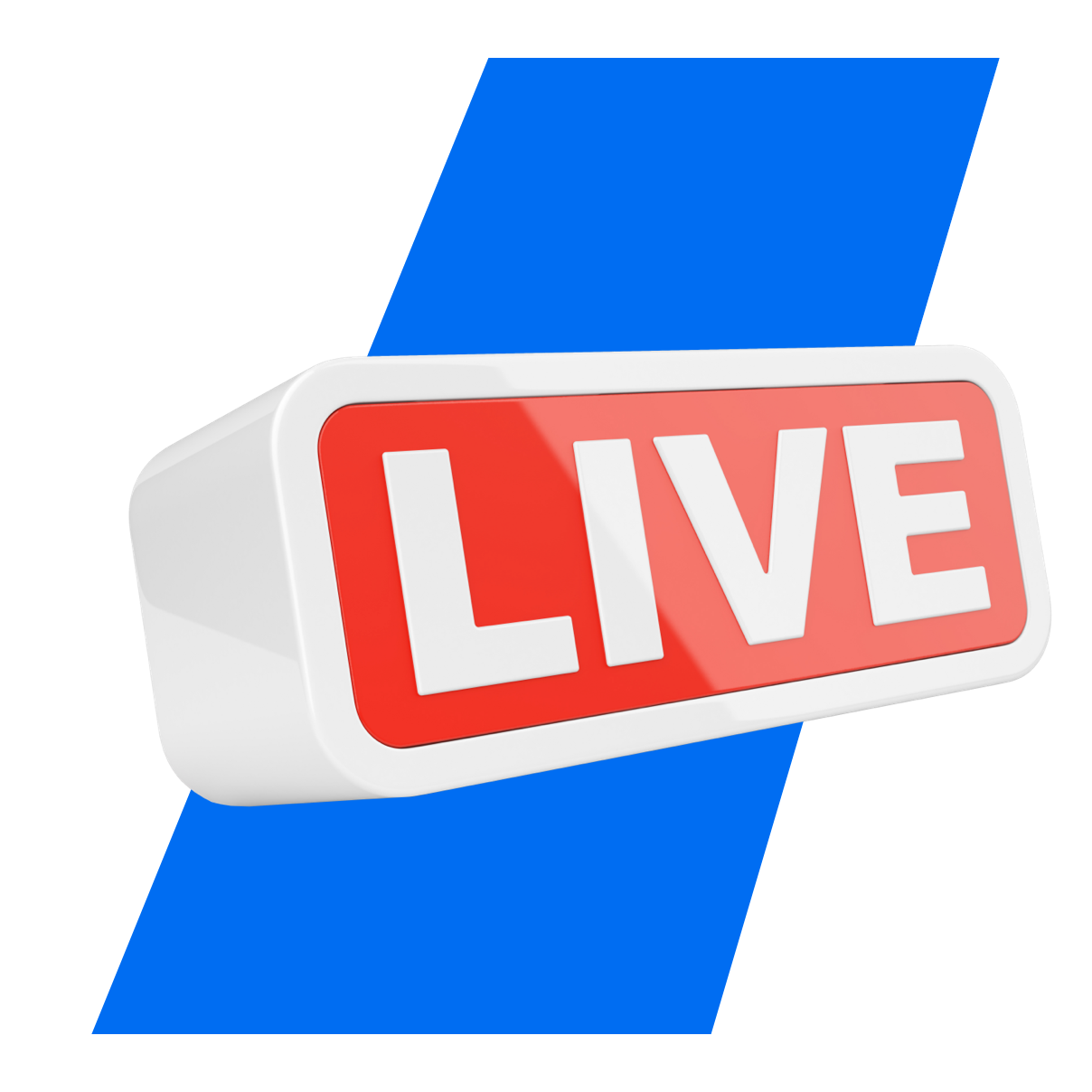 Top In-Play Betting Sites – December 2023
What Is Live Betting?
Also known as in-play betting, live betting is the act of placing a bet during an event. It's safe to say that live betting revolutionised the online sports betting world when in-play markets started being offered towards the end of the 1990s. Instead of punters betting before an event started, they could now watch the opening few minutes and decide whether to place their original bet or choose an alternative.
We should note that not every event is available for in-play betting.
Live betting markets can be found in the in-play section of the online bookmaker's website or mobile app. Once you navigate to this section, you will be presented with a list of sports that currently have live betting markets available. Once you select the sport you're interested in, you will then see all the events that are running. Choose an event to watch the event tracker, view statistics and lock in the latest odds.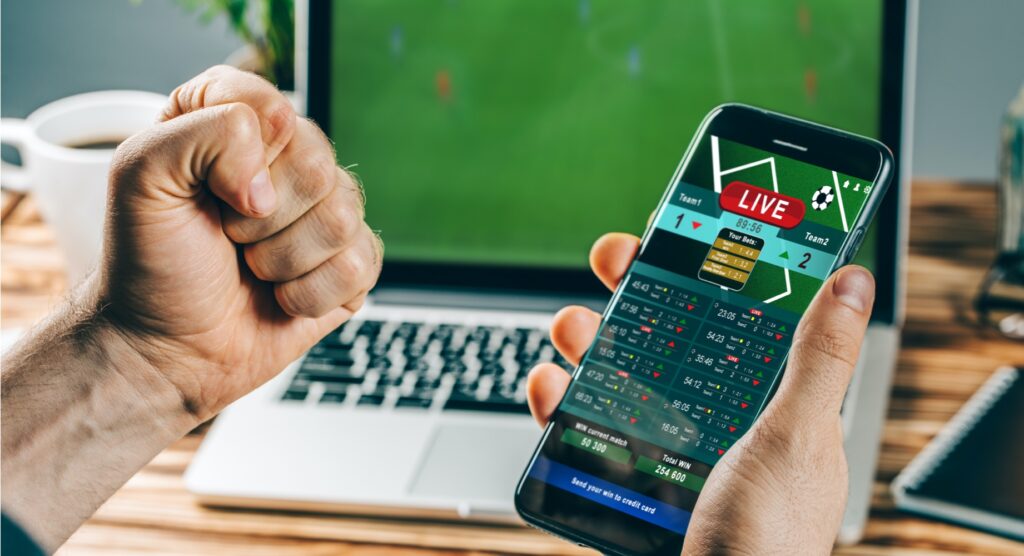 What to Expect From the Best Live Betting Sites
Do you know what separates the best live betting sites from those that are bang average? There are many more factors to consider than which sports you can bet on and how long it takes for in-play bets to be accepted. How quickly can you deposit? Will you receive a price boost? Trust us, we could go on…
To save you spending countless hours researching and comparing live in-play betting sites, we've done all the hard work for you. At SBO.net, we rate and review the live betting offering for every single online bookmaker we come across. Some of the many factors we consider when deciding which live betting sites are worthy of our seal of approval include:
You'll be blown away by the number of in-play markets available at the best live betting sites. It doesn't matter what time it is; you'll always find numerous events to bet on. We expect a varied selection of markets for each event. Imagine being limited to betting on the outcome of a football match. Boring!
Virtually all new betting sites treat punters to exciting in-play offers. This is their way of making you feel at home and ensuring you remain a loyal customer. Free bets that can only be used on in-play markets are often issued to drum up excitement for major events such as the World Cup final or Super Bowl.
A price boost is when the most generous live betting sites often offer higher odds on select markets than normal. These enhanced odds offers are listed at the top when you view an event. An example would be the odds of over 2.5 goals being scored in a football match being boosted from 2.00 to 3.00.
Not every event is streamed live in HD or available to watch on television. If you're someone who likes to know exactly what is happening during an event you've bet on, it's important that the live betting site has a detailed event tracker. This is basically an animated version of the action with real time statistics.
Imagine something significant happening during an event you're watching. It could be a red card in a football match or the leading driver in a Formula 1 race experiencing engine problems. It's vital that you can deposit funds in a single click to take advantage of the situation and make an in-play bet quickly.
Whether you decide to cut your losses or lock in a profit by cashing out, the top live betting sites make life easy. Virtually all online bookmakers allow you to cash out a bet in its entirety. But only the best betting sites offer the flexibility of a partial cash out, allowing you to leave some of your stake to run.
Live Betting Markets for Different Sports
We're sure you are aware of all the popular betting markets for different sports. But do you know what in-play betting markets are available for them? We would have to write a book to cover every sport, but let's take a closer look at the most bet on in-play markets for three of the world's most popular sports.
Football
Football
Live betting sites offer countless in-play opportunities for football betting. Not only can you bet on the usual things like the outcome of a match and how many goals will be scored, you can bet on which team will score the next goal, which team will concede the next corner, whether a penalty will be scored, etc.
Tennis
Tennis
Ever noticed how one-sided some matches are when it comes to tennis betting? In-play betting allows you to search for value instead of backing heavy favourites. You can bet on the winner of the current game and the current set, the correct score of the current set, whether a tie break will be required, etc.
American Football
American Football
If you're a fan of betting on the NFL, then you'll be blown away by the number of in-play markets for every game. You can bet on the outcome of the current play, which team will score the next touchdown, the total number of points that will be scored, plus countless other exotic bets that spice up the action.
Live Betting on Non-Sporting Events
Live Betting on Non-Sporting Events
Of course, it isn't just sports that you can bet on in-play. The best live betting sites also provide real time odds for TV specials like the Eurovision Song Contest and the final of The X-Factor. You can even bet in-play while watching election results and major film awards like the BAFTAs and Oscars. If it's live on your television, you can bet your life that online bookmakers will have created a market for you to bet on.
Pros and Cons of Live Betting
Naturally, live betting means the odds will fluctuate in and out of your favour. This is great when the odds swing in your favour, but it can be gut-wrenching when you have already placed a bet and see that better odds are now available. But that's what makes live betting so exciting, right?
Pros
Live Analysis
Live Analysis
The main advantage of live betting versus pre-match betting is that you can watch the action and bet accordingly. You can watch the first 10 minutes of a football match and see which team looks the most threatening in front of goal before placing a bet. Perhaps a sluggish start from both teams will lead you to bet on under 2.5 goals. Options are endless.
Value Betting
Value Betting
The patient punters amongst you can take advantage of how quickly the odds shift. The favourite in a football match may be 1.50 to win pre-match, but you could lock in odds of 1.75 or more after just 10 or 15 minutes if the team gets off to a slow start. If you're confident that the favourite will win and back them, you've just increased your returns by 50%.
Arbitrage Betting
Arbitrage Betting
Odds differ between online bookmakers at the best of times, never mind when an event is in-play. You can take advantage of contrasting views between bookies to lock in a profit. When conditions allow, you can place a bet on each outcome at two different sites. This guarantees that one of your bets will win, and that you'll profit regardless of the outcome.
More Emotional
More Emotional
The likelihood of you watching an event that you've bet on in-play is high. As you are watching the action unfold and have a vested interest in what will happen, your emotions may get the better of you. This often results in punters making impulsive bets without doing any research or thinking through their decision. This can lead to disaster in the long run.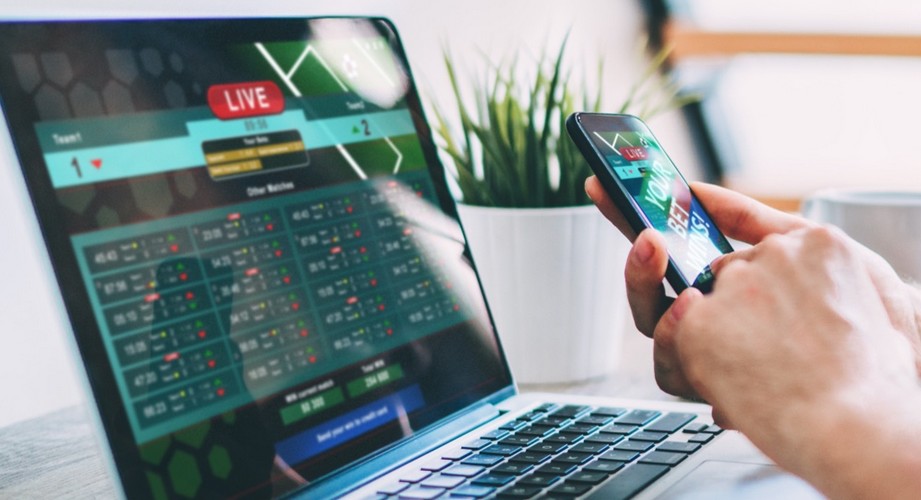 Live Betting Tips for Beginners
We may not be able to share tips that are guaranteed to win, but we do have some advice to help you maximise your winnings from live betting.
Why should you pay any attention to what we have to say? We are betting experts who have been placing in-play bets since live betting became available in the late 1990s. By reading our live betting tips, you will benefit from our many years of experience and improve your odds of securing a profit.
Back Favourites to Win From Behind
Back Favourites to Win From Behind
How many times have Manchester City conceded early and gone on to win? How many times has Michael van Gerwen lost the first leg or set? How many times has Novak Djokovic lost the first set? These heavy pre-match favourites come from behind to win time and time again. Yes, they will probably still be odds-on to win when they do fall behind, but you can lock in superior odds when they do.
Never Chase Losses
Never Chase Losses
NEVER! Trust us, we know how tempting it can be to make an in-play bet in the hope of recouping losses from a pre-match bet. However, this is the biggest trap punters fall into. With so many live betting markets available around the clock, it would be easy to search for another betting opportunity and bet bigger in the hope of clawing back your losses. Instead, you should cut your losses and log off.
Live Betting FAQs
How does live betting work?
Live betting is the process of placing a bet on an event after it begins and before it ends. The
best live betting sites
have dedicated "in-play" sections that list all the events that are currently in progress. The odds shift according to what happens during the event – such as a goal being scored in a football match.
Why do in-play betting markets get suspended?
In-play betting sites suspend markets when something significant happens. Examples include a goal being scored in a football match or the co-leader of a golf tournament going out of bounds. Temporarily suspending the betting markets enables online bookmakers to update the odds accordingly.
Is live betting profitable?
It certainly can be if you are knowledgeable about the sports you are betting on and know how to analyse the action. The rapidly changing odds give you an opportunity to lock in better odds than those that were available pre-event. By timing your bets correctly, live betting can prove to be very profitable.
Which sports are best for live betting?
Football is by far the most popular sport at live betting sites. No matter the time or day, you will almost always find football matches listed in the in-play section. You will also find live betting markets for sports like American football and tennis, as well as niche sports like badminton and handball.
Are there any sports that can't work for live betting?
Even the best live betting sites don't offer in-play markets for events that are over in the blink of an eye. Therefore, you won't be able to bet on which sprinter will cross the finish line first during 100m and 200m sprint races. Nor can you bet on which swimmer will win a 50m freestyle race.