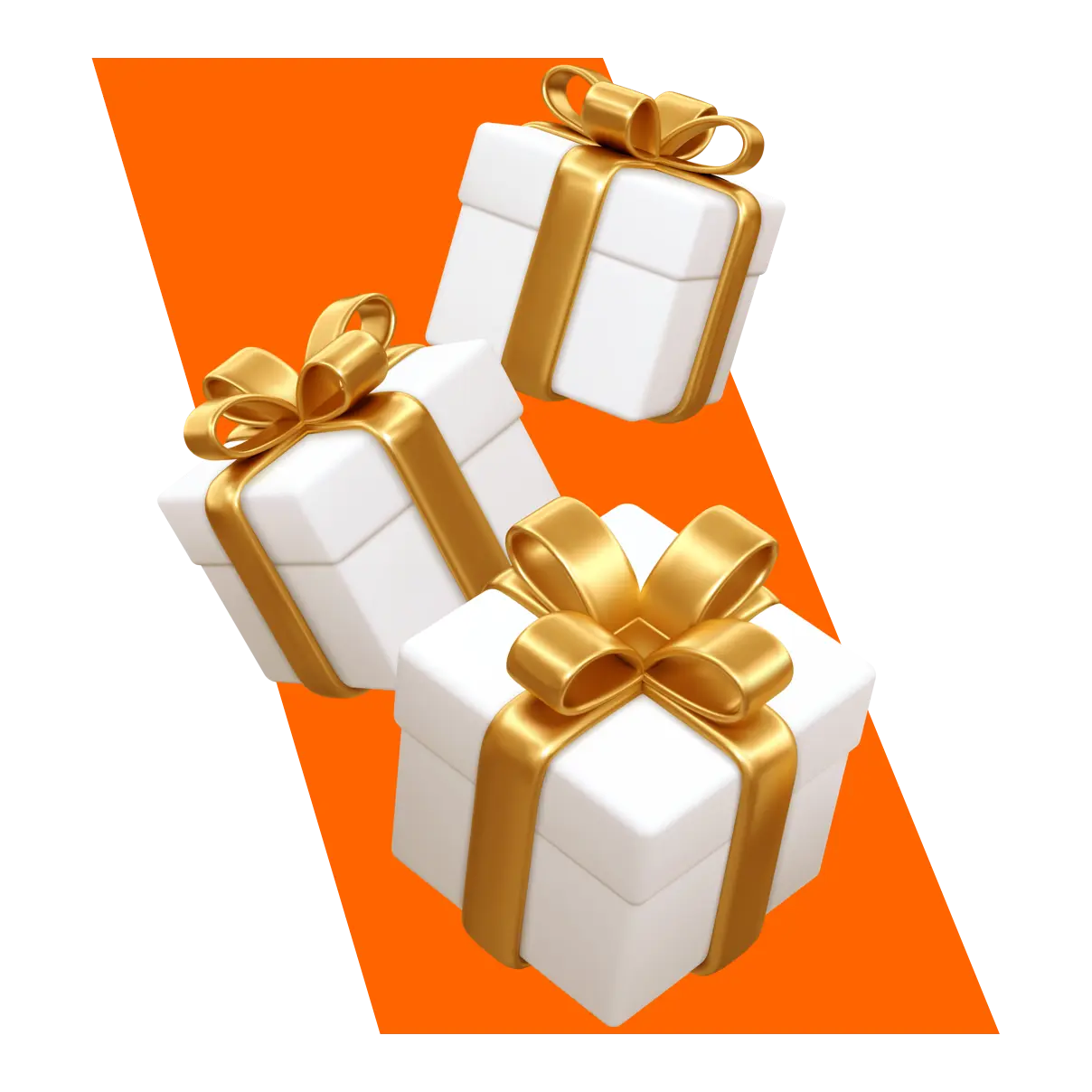 Latest Free Bets & Sign Up Offers for UK Punters
Every punter loves a free bet and bookmakers love giving them away. Free bets give you the chance to play risk-free, have fun and profit. But if something seems too good to be true, it probably is.
There are lots of betting offers that aren't as good as they seem, once you scratch the surface. That's why our experienced team has sorted through 1000s of free bet offers to bring you the cream of the crop from the leading UK licensed bookmakers.
Best Free Bet Offers – November 2023
How Free Bets Work
As an idea, free bets are straightforward – a bookmaker will let you make a bet on your favourite sport without risking any of your own money. Usually, new UK bookies make these offers to attract new punters to their sites but there are also plenty available to people who already have accounts.
What's really important though are the terms and conditions and types of free bets that are offered. They differ a lot and it's important to be aware of what you're doing before you accept an offer.
It's extremely rare that a betting site would offer you money with absolutely no strings attached. There are usually conditions such as how many times you need to wager the amount. There are minimum/maximum amounts that you must take into consideration too.
Are 'Free Bets' and 'Bonuses' the Same?
Most of the time, yes. Bookmakers use the terms free bet and bonus to mean basically the same thing. Ultimately, there are conditions you must meet as a punter if you want to get the free bet or bonus.
The term free bet comes from when sports betting online a new thing and betting companies needed a way to get people to sign up.
The word bonus became associated with online betting through deposit bonuses. As online betting became the norm, bookies still offered great bonus betting deals, but now they wanted you to make a deposit too.
Nowadays, the two terms are used mostly to describe the same thing. As a punter, you can access a no-risk bet, but there will be conditions attached most of the time.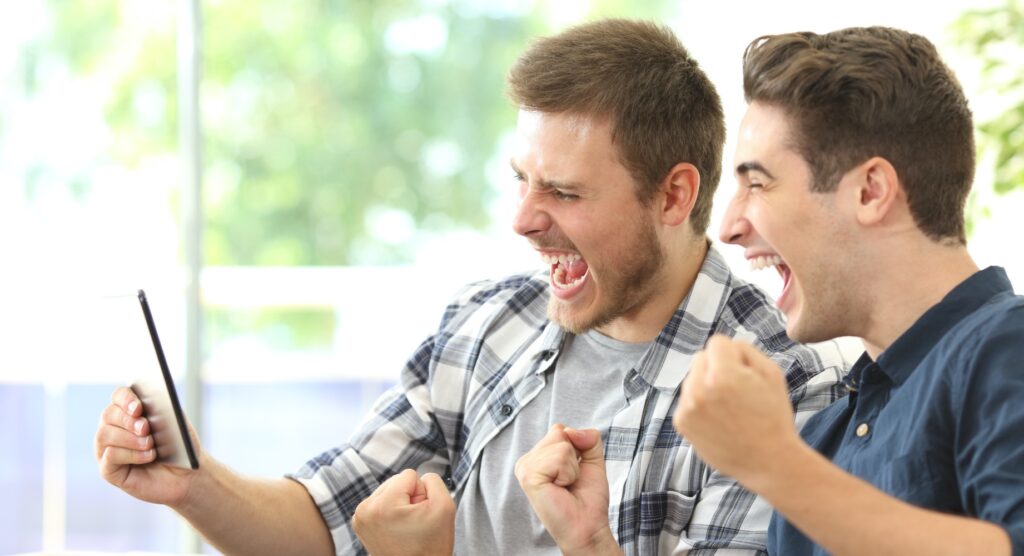 What Makes a Good Free Bet?
There are a huge number of free bet offers available online and the value they actually give differs a lot. Some offers from online bookies appear to be extremely generous, but the small print says otherwise.
So, what makes a good free bet? Which offers give you the best value?
When we were compiling our list of the best free bets for UK punters, we considered:
Wagering Requirements
Wagering Requirements
Wagering requirements are often included as part of the conditions of a free bet or bonus offer. They mean that you must wager your free bet a certain number of times before you can withdraw.
All of our recommended free bets have either no or low wagering requirements, meaning you won't be stuck having to make ridiculous bets before withdrawing.
Amount Offered
Amount Offered
The amount a bookmaker is willing to offer in free bets is obviously crucial. But bigger is not always better when it comes to free bets.
We have selected a range of bonuses to suit different budgets as the most common type is when a bookmaker matches your deposit.
Minimum Deposit Amount
Minimum Deposit Amount
Some online bookmakers outprice punters from what originally seem like great offers by making the minimum qualifying bet or deposit way to high.
We have not added these sorts of offers to our list of the best free bets because they don't offer value for most people.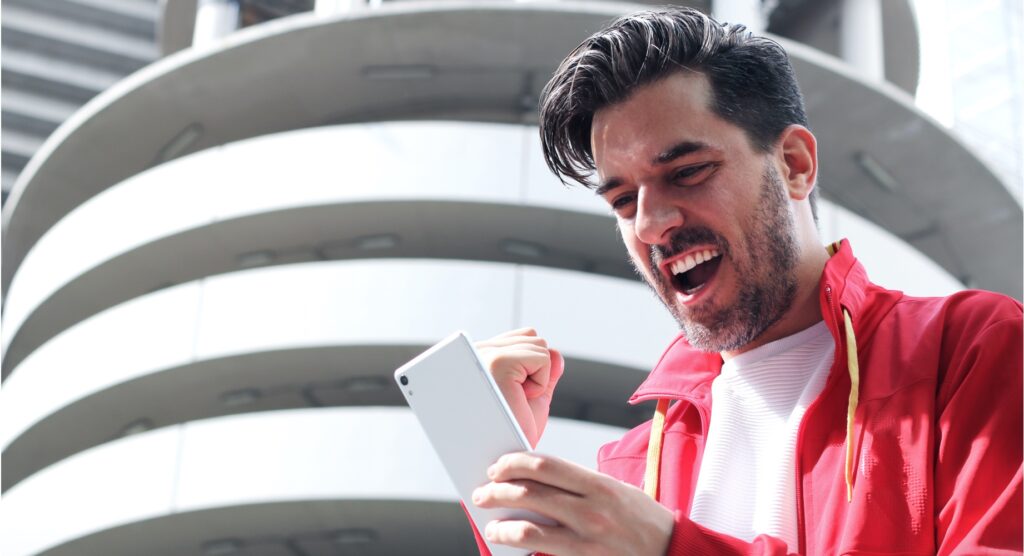 Different Types of Betting Bonuses
Although each bookmaker offers something slightly different, below we've listed the most common free bet types that can be found at top UK bookmakers.
Matched Deposit Bonuses
Matched Deposit Bonuses
Matched deposit bonuses are what you'll see the most. Once you sign up and make your first deposit, the bookmaker will match your deposit as a welcome bonus. It gives you double the money to bet with.
Example:

The offer is Bet £20 Get £20.
You deposit £20 and the bookie adds a further £20 to your account. You have £40 to bet with.
No Deposit Free Bets
No Deposit Free Bets
As the name suggests, some bookies offer you free bets without deposit. Simply join the betting site to claim a free bet on the house.
Example:

The bookmaker gives you a no deposit bet of £25.
You open an account with the betting site and enter a promo code if necessary. Your account is credited with £25 to bet with.
Stake Returned/Stake not Returned
Stake Returned/Stake not Returned
Some online betting offers are SR (stake returned) and some are SNR (stake not returned). Why does it matter? Because if the stake is returned you get to keep the profit plus the stake – just like a normal bet. If the stake is not returned, you only get to keep the profit.
Example:

You place a £20 SR free bet on a 4/1 winner.
Your return is £100 – £80 winnings + £20 stake.
You place a £20 SNR free bet on a 4/1 winner.
Your return is £80 winnings only.
Free Bets for Existing Customers
Free Bets for Existing Customers
Bookies don't just use free bets to attract new players, they also use them to reward loyalty. Lots of the best betting sites in the UK now have regular free bet offers or 'clubs'. They provide you with a betting bonus if you wager a certain amount each week.
Example:

You place a £25 accumulator on Premier League football.
For the next round of Premier League fixtures, you receive a £10 free bet.
Cashback Bonuses
Cashback Bonuses
These special offers from bookies are usually based on an event and give you some cover in case your bet loses They usually take the form of free football bets. If you make a bet and it doesn't win, you'll get a free bet credited to your account.
Example:

You place a £10 on Barcelona to win vs Liverpool.
If Barcelona don't win, you receive a £10 free bet.
Enhanced Odds Special
Enhanced Odds Special
These betting sign up offers give you much better odds than you would usually get on the outcome of a sporting event. Often odds get boosted by up to 10 times so you can take advantage of some absolute bankers.
Example:

You place a £10 on Man City to beat Shakhtar Donetsk at odds of 8/1. If Man City win, you receive a £80 in bonus credits.
How Do I Claim a Free Bet?
You might have found the best free bet for you, but how do you actually claim it? There are some important things to remember and look out for. Use our step by step guide to make sure you don't miss anything.
Step 1
Find the free bet of your choice and check the terms and conditions.
Step 2
Complete the registration process.
Step 3
If required, enter the promo code provided for the offer.
Step 4
Follow the instructions to make your first deposit to the betting account.
Step 5
Use your free credits and start betting.
Most free bets are applied to your account and are available immediately upon completing the registration process. Other free bets can take 24-48 hours to clear into your betting account.
Another really important thing to remember when claiming free bets is the expiry date. Be sure to check the small print to see if your offer will run out or not – bookies usually leave offers open for a week, so don't hang around.
Choosing the Right Bonus Offer for You
The number of free bets and bonuses on offer can be a bit overwhelming. It's hard to know what a good deal actually is and how to make the most of free bet offers. We recommend checking a few simple things before accepting any offer, they include:
Terms and Conditions
Terms and Conditions
There's nothing worse than realising the free bet you've just accepted is actually not what you thought. Make sure you give the T&Cs a read before claiming any offer.
Deposit Method Restrictions
Deposit Method Restrictions
Again, in the terms of certain bonuses, it will state that specific deposit methods are not available. Keep an eye out for this if you are planning to use less common methods to fund your account.
Maximum & Minimum Bets
Maximum & Minimum Bets
Be sure to check if there is a restriction on the maximum and minimum betting amounts to avoid any unexpected disappointments.
Expiry Date
Expiry Date
You don't want to be caught out by your free bet bonus expiring before you have had a chance to use it – so make sure you know if it has any date restrictions or not.
By being aware of these few key points, you know what you're agreeing to before accepting a free bet. If you know what you're looking for, there are great opportunities to take advantage of free bet offers.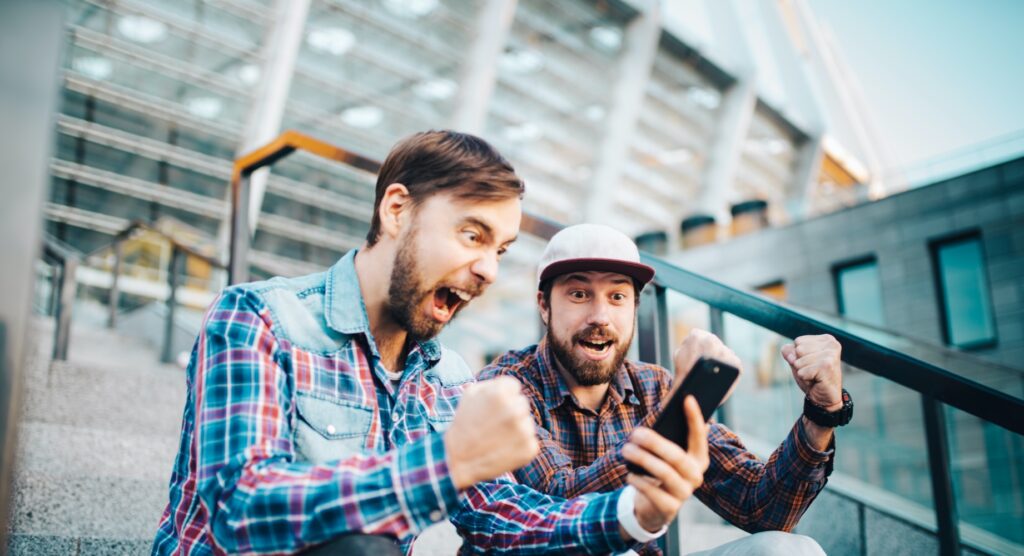 What Are Wagering Requirements?
Most UK free bets come with a wagering, playthrough or rollover requirement. These are all different names for the same thing. They mean you must place a certain number of bets before you can withdraw your winnings.
How do the requirements work? You usually need to bet the same amount as you claimed in a free bets several times over before you can withdraw winnings.
Some bookmakers have high wagering requirements which makes it difficult to extract your free bet profits. It's also really frustrating if you didn't realise, win a bet and then have to risk your winnings on multiple further bets. We help you to avoid these issues by only recommending the best free bet offers with low or no wagering requirements.
If you're still not sure of which one to try, we think this is one of the best free bets currently available:
Claimed by 384 people this week
Get up to €/$30 in Free Bets
Terms and conditions
Terms and conditions:
Min Deposit: €/$10; First deposit matched up to €/$30; 1x wagering at odds of 1.75+ to unlock Free Bet; Credit Card, Debit Card & PayPal deposits only. –
Terms apply
Advantages and Disadvantages of Free Bets
Naturally, there are advantages and disadvantages associated with claiming free bets. The benefits of doing so far outweigh the negatives, but we thought it would be a good idea to point them out.
Advantages
Free Money
Free Money
Yes, you must place qualifying bets in order to receive a free bet, but it's still free money. It's the perfect opportunity to place an accumulator or bet on higher odds than you normally would.
Availability
Availability
Virtually all online bookmakers treat new customers to a free bet. You can use this to your advantage by joining multiple sites and claiming several free bets. Free bets are the perfect excuse to try new sites.
Terms and Conditions
Terms and Conditions
Those dreaded T&Cs are obviously the main disadvantage of claiming free bets. Many players feel conned because they fail to read the small print and end up not qualifying for their free bet. Don't be like them. Take a moment to read the T&Cs and understand the offer you're claiming.
Everything You Need to Know About Free Bet Clubs
It's not just new customers who are treated to free bets. The best online bookmakers offer free bet clubs as an ongoing promotion to reward existing customers. It's their way of ensuring you have a reason to keep logging in and betting with them instead of spending your money with their competitors.
Only a handful of online bookmakers offer free bet clubs. It's no coincidence that these bookies are the cream of the crop when it comes to online betting. While their terms and conditions vary, most bookies require you to bet a specific amount each week to qualify for your free bet. Yes, you read that correctly – you could receive a free bet every week.
Terms and Conditions of Free Bet Clubs
Most free bet clubs require you to opt in via the relevant page in the promotions section. This page contains the terms and conditions of the free bet club. We strongly advise you to read the small print before opting in to avoid any future disappoint. Some of the main terms you will read about include:
Minimum Spend
Minimum Spend
You didn't think you could just opt in and receive a free bet every week, did you? You will need to bet a minimum amount in order to qualify for your free bet. The amount you must spend is usually around 5x the free bet amount. You'd be betting this amount every week anyway, right?
Qualifying Bets
Qualifying Bets
Qualifying for your free bet would be too easy if you could just bet £25 on a 1.04 shot that is likely to win. The T&Cs always includes the minimum odds for a qualifying bet. It may be 1.80 or it may be 2.00. It's important that you're aware of this and don't just bet on 1.50 shots.
Time Period
Time Period
Most free bet clubs operate on a weekly basis. For example, you may have from midnight on Monday until 23:59 on Sunday to qualify for your free bet. In this scenario, it's likely that your free bet would be issued by Monday evening. Then it's time to make more qualifying bets for the next week.
What happens if you miss a week, we hear you ask? Nine times out ten, you will need to visit the promotions page and opt in again. Yes, it's that easy!
Frequently Asked Questions
What are free bets?
Free bets are offered by bookmakers to new and existing customers. Although there are different types of free bets, what they all have in common is that you are using free money to bet with instead of your own cash. Almost all bookies give you a welcome bonus when you open an account. Check out our
free bets
page to find a list of updated offers from the UK's leading online bookmakers.
Can I withdraw free bets?
If you win with free bets, you can withdraw the profits. Usually you will need to meet a wagering requirement before withdrawal – once you complete it, the cash is yours to keep. We find the best free bets in the UK with the lowest rollover to help you bank more of your winnings.
Do free bets expire?
Unfortunately, most free bets do come with an expiry date. Online bookmakers impose an expiry date for several reasons. One of the main reasons is bookies wanting you to use your free bet as soon as possible so that you'll deposit your own money. Another is that free bets are offered for specific events, such as the
Grand National
or the World Cup final. The good news is that you usually have 30 days to use free bets, and an increasing number of bookies are now issuing free bets without an expiry date.
What does 'as free bets' mean?
'As free bets' refers to when a bookmaker gives you a refund in the form of free bet credits. It's quite common for bookies to offer refunds if one leg of your accumulator lets you down. In this case, your stake money will be refunded as a free bet and you may need to complete a rollover before you can withdraw it. Risk-free bets are also usually refunded as free bet credits. A risk-free bet means that even if your selection loses, your stake is refunded into your account to be used again as a free bet.
Can I get a free bet without depositing?
Yes! We source the best free bets in the UK and update our list of special offers daily. We pay special attention to free bets without a deposit and share all the latest deals with our readers. If a bookmaker gives you a no deposit free bet, it means you can sign up and place bets using free betting funds. You don't have to deposit any of your own cash to claim these promotions. Check back here daily for the latest no deposit free bets from our top-rated bookies.
{"@context":"https://schema.org","@type":"FAQPage","mainEntity":[{"@type":"Question","name":"What are free bets?","acceptedAnswer":{"@type":"Answer","text":"Free bets are offered by bookmakers to new and existing customers. Although there are different types of free bets, what they all have in common is that you are using free money to bet with instead of your own cash. Almost all bookies give you a welcome bonus when you open an account. Check out our <a href=\"/free-bets/\" target=\"_blank\" rel=\"noreferrer noopener\">free bets</a> page to find a list of updated offers from the UK's leading online bookmakers."}},{"@type":"Question","name":"Can I withdraw free bets?","acceptedAnswer":{"@type":"Answer","text":"If you win with free bets, you can withdraw the profits. Usually you will need to meet a wagering requirement before withdrawal – once you complete it, the cash is yours to keep. We find the best free bets in the UK with the lowest rollover to help you bank more of your winnings."}},{"@type":"Question","name":"Do free bets expire?","acceptedAnswer":{"@type":"Answer","text":"Unfortunately, most free bets do come with an expiry date. Online bookmakers impose an expiry date for several reasons. One of the main reasons is bookies wanting you to use your free bet as soon as possible so that you'll deposit your own money. Another is that free bets are offered for specific events, such as the <a href=\"/horse-racing/grand-national/\" target=\"_blank\" rel=\"noreferrer noopener\">Grand National</a> or the World Cup final. The good news is that you usually have 30 days to use free bets, and an increasing number of bookies are now issuing free bets without an expiry date."}},{"@type":"Question","name":"What does 'as free bets' mean?","acceptedAnswer":{"@type":"Answer","text":"'As free bets' refers to when a bookmaker gives you a refund in the form of free bet credits. It's quite common for bookies to offer refunds if one leg of your accumulator lets you down. In this case, your stake money will be refunded as a free bet and you may need to complete a rollover before you can withdraw it. Risk-free bets are also usually refunded as free bet credits. A risk-free bet means that even if your selection loses, your stake is refunded into your account to be used again as a free bet."}},{"@type":"Question","name":"Can I get a free bet without depositing?","acceptedAnswer":{"@type":"Answer","text":"Yes! We source the best free bets in the UK and update our list of special offers daily. We pay special attention to free bets without a deposit and share all the latest deals with our readers. If a bookmaker gives you a no deposit free bet, it means you can sign up and place bets using free betting funds. You don't have to deposit any of your own cash to claim these promotions. Check back here daily for the latest no deposit free bets from our top-rated bookies."}}]}