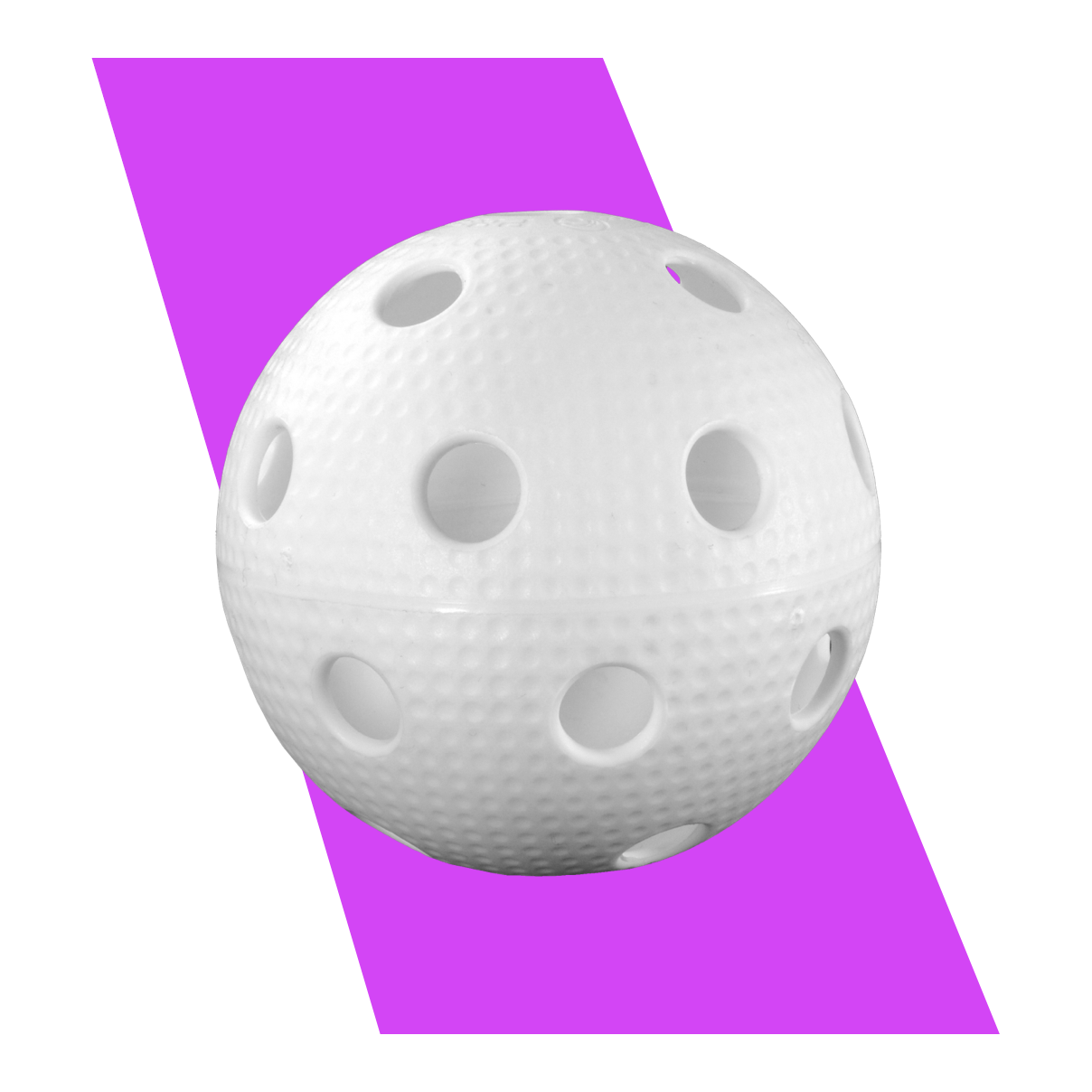 Floorball Betting 2023
Floorball is that rarity of a relatively new sport, one that is no more than 30 years old. It started in the Swedish city of Gothenburg in the 1970s as a fun, indoor alternative to bandy, a popular Nordic winter sport played on an outdoor ice rink.
At first it was little more than something that schoolchildren played for exercise but formal rules were developed and clubs began to form. Then several countries established national associations and, in 1986, those of Finland, Switzerland and Sweden got together to form the International Floorball Federation. Now it has 55 members, with more than 4,000 clubs and 280,000 registered players.
Best Sites For Betting on Floorball 2023
A Beginner's Guide to Floorball
Floorball teams have five field players and one goalkeeper. Each field player has a stick that is about one metre long, while the ball is characterised by 26 holes, each of which is 10 millimetres in diameter. The ball is very light and there have been several instances of it being travelling through a speed gun at more than 200 kilometres per hour.
A floorball rink is similar in size to an ice hockey rink, with its width ranging between 18 and 22 metres and its length ranging between 36m and 44m.
A floorball rink is surrounded by 50-centimetre boards with rounded corners, while the two goals are 160cm wide and 115cm high.
The aim of floorball is to shoot the ball into the other team's goal. Field players cannot touch the ball with their head, hands or arms, although they can kick the ball forward onto their own stick.
The sport is similar to ice hockey in many respects, with the most significant differences being that floorball players are on foot rather than ice skates and most physical contact is not permitted in floorball.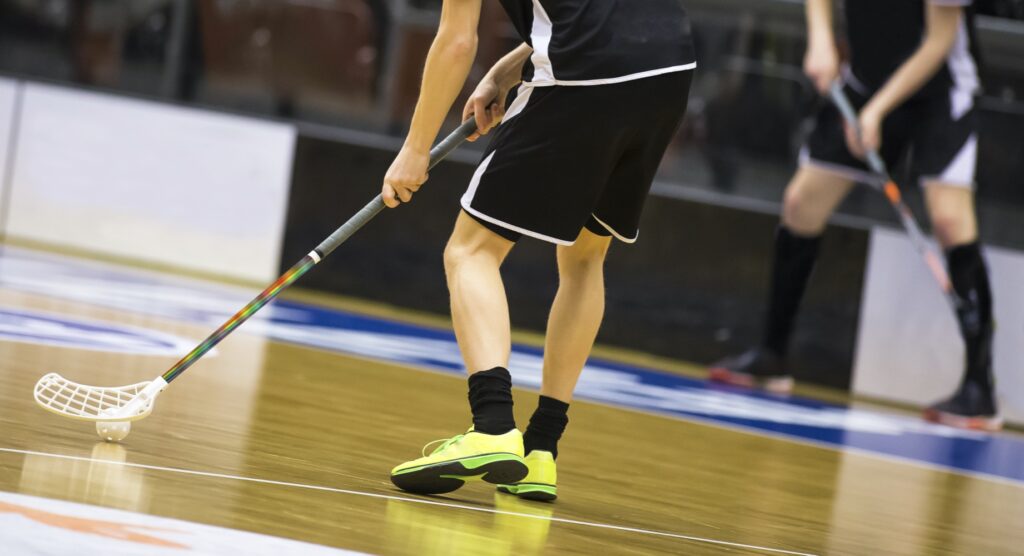 Can I Really Bet on Floorball?
Well, floorball is not on the menu of every bookmaker but it is a standing dish for those that operate in the Nordic region comprising Denmark, Finland, Norway and Sweden.
Sweden's Superligan is the domestic floorball competition on which one is likely to find the biggest range of betting options, with the most common markets revolving around the match result and the total number of goals. Most bookmakers price up total goals markets with a line of either 10.5 or 11.5 goals since 11 is the long-term mean in the league.
If one is going to get serious about floorball betting, it could pay to invest in some Finnish or Swedish language classes because English-language floorball news is thin on the ground.
Alternatively, one could make friends with some Swedish-speaking Finns or Finnish-speaking Swedes. At the last count, there were 800,000 people in the two groups.
Take a look below at the sites where you can bet on Floorball online. As the sport grows, we expect there to be a wider varsity of markets available. For now, you will find the best selection of bets at the following sites.
In Which Countries Has Floorball Taken Off?
According to the International Floorball Federation data, Sweden is home to approximately 40 per cent of the world's registered floorball players, unsurprisingly given that the sport owes to origins to Swedes.
Also, there are more than 10,000 registered floorball players in the Czech Republic, Finland and Switzerland, while Germany and Norway have more than 5,000 registered floorball players as well.
Countries in which the numbers of registered floorball players are rising rapidly include Australia, Denmark, Japan, Latvia, Russia, Slovakia and South Korea. For example, Australian numbers have increased from 200 in 2006 to 2,000 in 2012.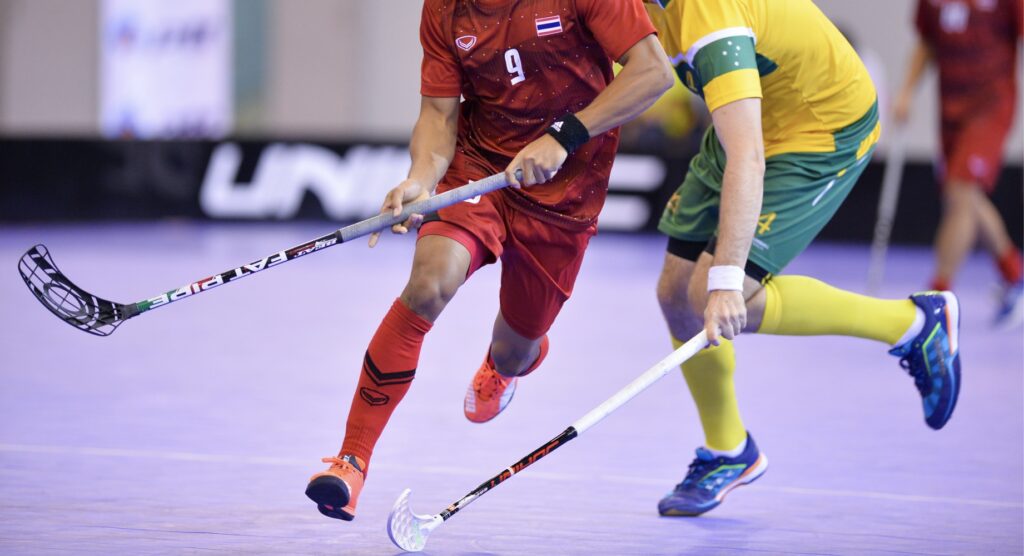 Bet on Major Floorball Competitions
In truth, no floorball event does but there are some major competitions on the domestic and international calendar.
Domestic Floorball Leagues
Domestic Floorball Leagues
There are domestic club floorball leagues in quite a few countries but the biggest ones are those in Finland and Sweden.
Finland's Salibandyliiga is the oldest floorball league in the world because it dates back to 1986. SSV, a Helsinki-based side, has won 11 Salibandyliiga titles and, therefore, it is the dominant team by quite some distance. Sweden's Superligan did not get under way until 1995. In recent years it has been ruled by Storvreta, a side based in Uppsala.
Both Finland's Salibandyliiga and Sweden's Superligan have 14 teams in their top men's division.
Floorball World Championship
Floorball World Championship
The pinnacle of international floorball is the Floorball World Championship that has been staged every two years since 1996. Sweden hosted the first tournament, which attracted 12 national sides to the Scandinavian country. Sweden won their five group games by an aggregate score of 65-3 before thrashing the Czech Republic 13-0 and Finland 5-0 in the semi-finals and final respectively. Norway beat the Czech Republic 6-2 in the bronze medal match.
Sweden won each of the first half a dozen Floorball World Championship titles before Finland triumphed in the Czech Republic 2008. Finland and Sweden qualified for the Prague final with perfect records and the championship game went down to the wire, with the Finns winning 7-6 in overtime.
The 2010 Floorball World Championship took place in Finland and the host nation did not disappoint its home supporters, winning the 16-team tournament with six victories in a row, the last of which was a 6-2 final defeat of Sweden.
Following the 2012 Floorball World Championship, which Sweden won thanks to an 11-5 final thrashing of Finland, the Swedes head the medal table with seven gold medals and two silver medals. The Finns are second on two gold medals, five silver medals and two bronze medals. Third is Switzerland, which is the only other country to have collected more than two medals of any colour. The Swiss have one silver medal and five bronze medals to their considerable credit.
Bet on the Latest Floorball Matches
Compare floorball betting odds at our top-rated site below and predict the winners of the latest fixtures across Europe.