Betting Sites For Czech Republic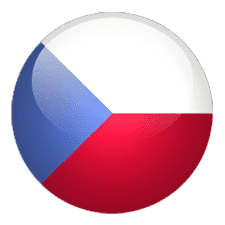 There is no doubt that people from the Czech Republic love a bet.  It has been reported that the landlocked, former communist country has the world's highest number of gaming operations per capita.[1] However, as with many other countries in mainland Europe, the licencing laws regarding online betting are confusing and not exactly in line with the EU objectives of reducing barriers to entry and offering a competitive free market. This article takes a look at the current state of affairs in Czech Republic and assesses how easy it is for Czech citizens to get their bets on online. See below for  a list of the best sportsbooks available for betting online.
Online Sportsbooks in Czech Republic
1
Betsafe
100% up to €25
2
Betfair
€50 Free Bet
3
Bwin
100% up to €50
History Of Czech Gambling
Since the early 1990's, gambling activity in Czech Republic has consistently grown. Slot machines, gaming machines and casinos are scattered around every corner of the country and betting has been warmly embraced by government. Naturally with the expansion of the internet and advancements in technology, there has been increased participation in online gambling. However, the approach of the adopted by the Czech government to regulate internet betting has been widely criticised, with calls for reform from the bookmakers and the EU.
In the existing climate, all forms of gambling are controlled by the International Relations and Financial Policies arm of the Minister of Finance.
There are currently five licenced Czech based online Sportsbooks – Sazka, Synot Tip, Chance, Fortuna and Tipsport. These firms are allowed to offer land based and internet gambling, but anyone who wants to open an online account must register in person at a shop. Signing up at a land based bookmaker was introduced to try and curb under age betting and fraud. [2]
In 2012, the Czech government released new gambling regulations to replace the existing Lotteries Act.  Under the new laws, foreign operators could legally accept custom from Czech players if they had a physical address within the country. The new guidelines were met with derision from bookmakers and they were found to contravene EU rules, with the regulators subsequently forced to revise their draft.  The new bill was initially meant to be introduced by the summer of 2013, but political complications have resulted in a number of delays, with bookmakers still waiting upon a release date.
Whilst online sports betting is legal in the Czech Republic, but online casino and poker activities are banned. This was challenged in 2013 by the Casino Kartác Group, who won €100 million in damages, after claiming the legislation and rules were unclear and inconsistent, costing the bookmaker significant amounts of money.[3]
The current domestic betting regulations in the Czech Republic seem counter intuitive. The legislation is too weak to prohibit or sanction any foreign operator providing their services to Czech citizens, whilst at the same time being too draconian for domestic firms to flourish. Indeed, the aforementioned companies are not only subject to a 19% corporation tax, but a further 20% deduction on their winnings. Without any realistic way to stop access to betting sites based in tax havens such as Malta and Gibraltar, the domestic firms find themselves in an unsustainable long term position if things remain as they are.
Domestic Betting Companies
The major player in the Czech Republic betting market is Fortuna (www.ifortuna.cz). They have circa 600 betting shops and a website covering a vast range of different markets In line with the current laws, anyone signing up with their website needs to first visit a branch. New players can receive sign up bonuses of 100% up to 3 000 CZK. The Fortuna Entertainment Group which has a fixed odds and as online in Czech Republic, Poland and Slovakia, announced a 21.3% increase in total bets and earning up by 36.2% as of the third quarter 2013 (the FortunaWin brand that provide online betting to other countries, is licenced out of Malta)
Sazka is the largest Czech operator of scratch cards and is also one of the premier lottery companies. It also operates in the sports betting industry. Sazka changed ownership in 2013, and achieved 30% growth that year [5]. Sazka's main website is focused upon lotteries and instant games, but the https://www.sazkabet.cz/ extension provides a comprehensive sportsbook. Again, there is a 3 000 CZK 100% matched sign up bonus to entice customers.
International Competition
With no stringent system in place to deter overseas bookmakers, they have been active in their pursuit of Czech custom.
Scandanavian bookmaker Expekt offer their website in 8 different languages – one of which is Czech, and other major firms such as Ladbrokes and William Hill have also added a feature where their sites can be translated.
Ultimately there are very few restrictions for citizens in terms of which sites they can bet through. With the big bookmakers such as Bwin pricing up such an extensive variety of markets, Czech citizens get more choice and variety by having access to these foreign operators.
Betting exchanges such as Betfair and Betdaq are also popular amongst Czech players, although enthusiasm to use the former will be tempered since they increased their commission rate to players from the country to 6.5% in January (much higher than most countries) .
Funding Betting Accounts
The payment methods differ slightly for the Czech based companies and those based elsewhere. Through Sazka, the customer can pay via credit card, deposit directly at a local betting shop, or can use the online payments system PayU, which is linked to all of the major Czech banks such as Ceská Spořitelna and Komerční banka. Direct bank transfers can also be made but can take up to 2 days to process. Fortuna also has similar payment options, with Visa credit and debit and Mastercards accepted, as well as additional payment brokers such as PaySec.
All of the major foreign operators such as Betfair, Bwin and William Hill etc. provide a plethora of different debit/credit cards, bank transfers, E-wallets such as Paypal, NETeller, Moneybookers etc. as well as Western Union and Cheque.
Popular Sports
On both the Sazka and Fortuna websites, the first three sports listed for betting purposes are football, ice hockey and tennis, so it is clear where they sites do most of their business.
Historically, the top two teams have been Slavia Prague and Sparta Prague. The average attendance in the Gambrinus Liga has been just over 5,000 in the 2013/2014 season and Czechs are passionate about both their league and others from neighbouring European countries.
Whilst the Czech Republic are unable to compete with the world's elite on the footballing stage, they rank higher when it comes to ice hockey. With many of the top players plying their trade in the NHL in America, the Czech national team is ranked 4th in the world.
Tomáš Berdych is the posterboy of Czech tennis, having reached the Wimbledon final in 2010. He is currently ranked 5th in the world and continues to inspire the nation and keep interest in the sport high. Other sports such as basketball and baseball are growing in popularity, with Czech Republic even hosting the 2009 Baseball World Cup. Even Aussie Rules is starting to be played and the Czechs suggesting the Czechs are a very sporty nation.
The Future
The Czech Republic government have fostered a gambling culture in their country over the last twenty five years by adopting a laissez faire approach to land based gambling. It was inevitable that the option to gamble online was going to appeal to Czech citizens and by failing to licence foreign operators and taxing their domestic ones highly, they are shooting themselves in the foot.
This year will hopefully see some changes, but at the moment Czech players will not be too concerned. All of the major sites facilitate their custom, both in terms of language and often currency, and the foreign operators do not seem in the least bit concerned by being unlicensed.
References
[1] http://www.frixo.com/sbook/regions/czech-republic.asp
[2] http://www.bestonlinecasino.com/law/czech-republic/
[3] http://pokerfuse.com/news/law-and-regulation/czech-republic-out-100m/
[4] http://www.top100bookmakers.com/countries/cz.php
[5] https://www.bookmakersreview.com/bookmaker-newsflash/internet-and-mobile-sports-betting-drive-fortunas-expansion/49554