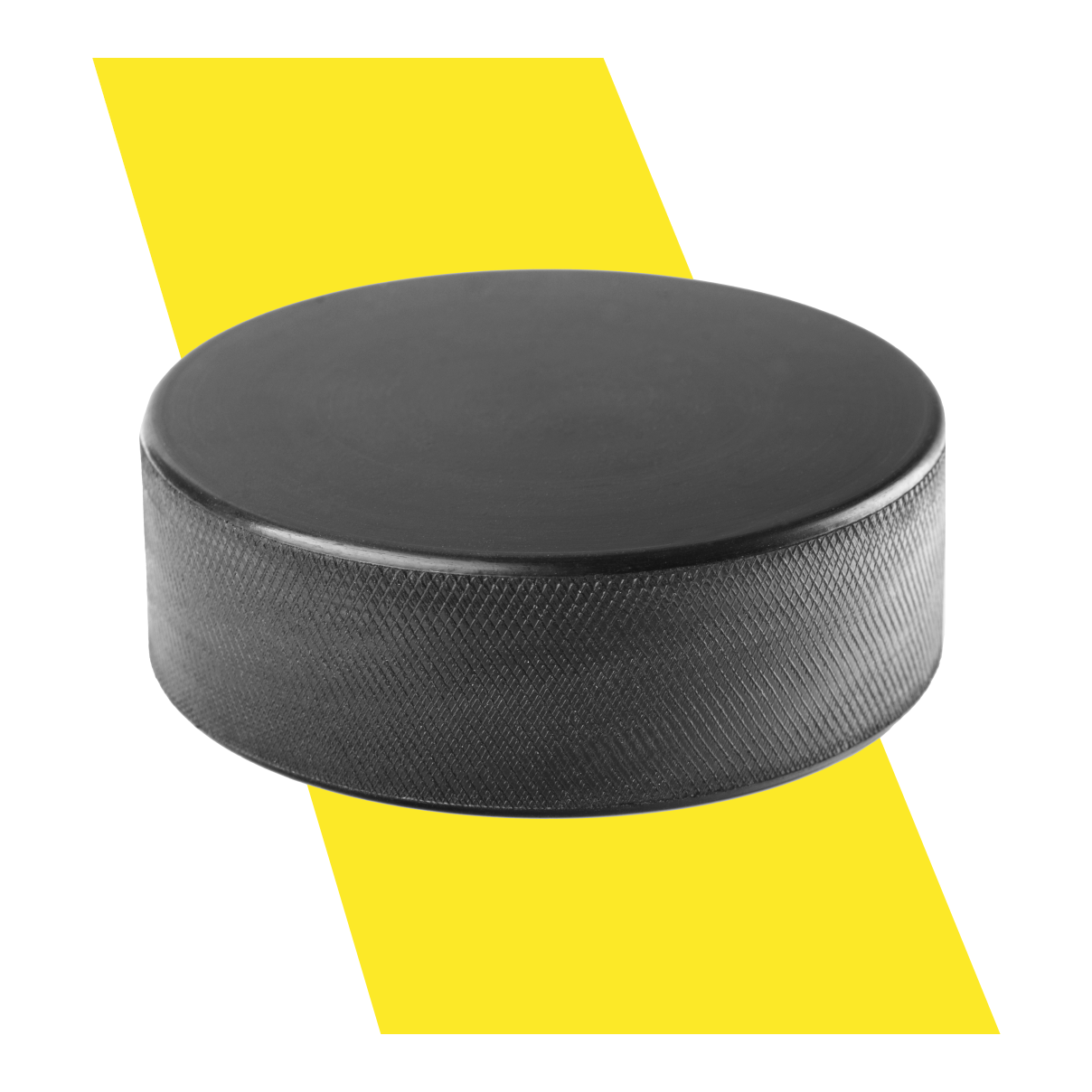 Ice Hockey Betting Guide
At SBO, we're fully fledged fans of ice hockey, and you'll find us celebrating every October when the beginning of the NHL season swings around.
With the wide variety of domestic and international leagues, it's essential to find an ice hockey betting site that offers markets for all competitions – not just the Stanley Cup finals!
We only recommend ice hockey betting sites with superb odds and bonus offers for NHL competitions, so why not claim an offer and bet on your favourite team?
Best Ice Hockey Betting Sites – June 2023
A Brief History of Ice Hockey
The Society for International Hockey Research (SIHR) offers the following definition of the game: "Hockey is a game played on an ice rink in which two opposing teams of skaters, using curved sticks, trying to drive a small disc into or through the opposing goals".
Ice Hockey, recognizable to this definition, originated in the mid-to-late 1800's in Canada. James G. Creighton, of Nova Scotia, is widely credited with bringing the 'Halifax-rules' to Montreal in the 1870's, where they were developed to become the 'McGill-rules'. Creighton is also credited with coordinating the first ever organized game of ice hockey, on March 3rd, 1875.
In Europe, the first recorded games of ice hockey were played at the Prince's Skating Club in Knightsbridge, England, in 1902. A few year later, in 1905, France and Belgium played two international games and a further three years on, the LHIG – which later became the IIHF – was established in Paris, France.
A Beginner's Guide to Ice Hockey Betting
Ice Hockey is the king of all ice-based sports and is one of the most popular sports in Canada and the United States. The pinnacle of club-based ice hockey competition is the National Hockey League (NHL), which sits with the NBA, NFL, MLB as the most famous sporting leagues in the United States.
Don't be mistaken, though, because ice hockey is also played in central and eastern Europe, the Nordic countries, and Russia. In areas such as Croatia, Finland, Sweden, Switzerland, and more, ice hockey is the most popular winter sport. It's popularity led to inclusion in the 1924 Olympic games, and it has been a consistent feature of the Olympics ever since.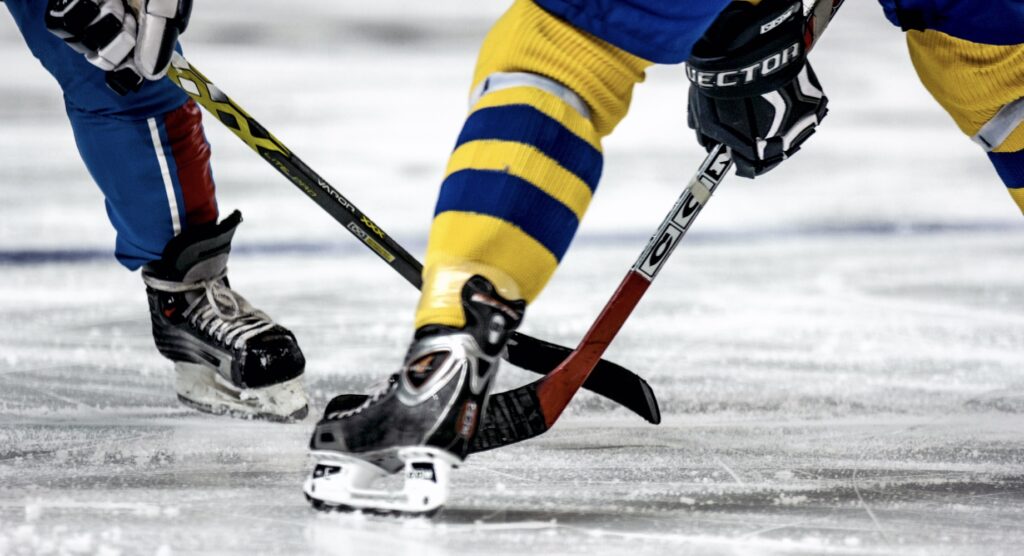 Regulation v Full Game Ice Hockey Betting
Betting on ice hockey follows a similar pattern to betting on other sports like football, but there is a clear distinction between the two most common types of betting market.
Regulation Time Betting (3-Way Betting)
Betting sites set markets for a traditional 1X2 betting format, where you select the home side, away side or the draw. European punters, in particular, will be used to this format of betting.
It's important to note that this market only covers the result of the match after regulation time; so if you back the home side but they don't win until overtime or after a shootout, your bet is a loser as the regulation time result was a tie.
Full Game Betting (Moneyline Betting)
Most bookmakers also price ice hockey games in a simple home/away format, thus excluding the possibility of a draw. The odds will be slightly shorter because there are only two possible outcomes, but this bet covers you whether your selected team wins in regulation time, overtime or after a shootout.
It's very straightforward but many a punter has fallen into the trap of betting on the wrong market and losing out on what they thought was a winning bet. In general, betting on ice hockey includes overtime unless otherwise stated.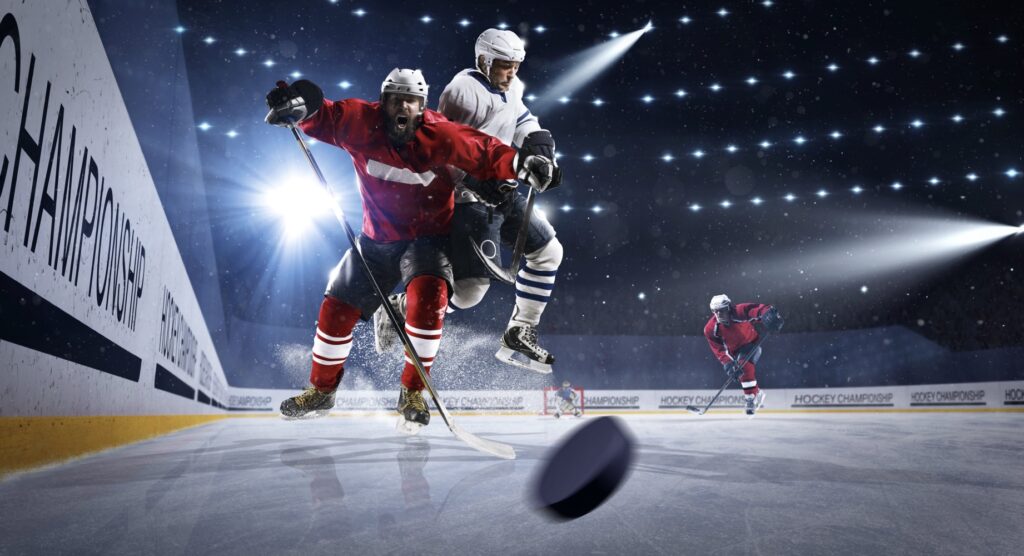 Alternative Ice Hockey Betting Markets
As the sport is so popular, especially in Northern Europe, bookmakers are keen to offer ice hockey fans a variety of ways to bet on a huge choice of games from Sweden to Germany, and Finland to Denmark. Some of the more common markets include:
Game Lines (Puckline)
Game Lines (Puckline)
Many punters will know this bet as something similar to an Asian handicap, where the favorite to win the match is given a -1.5 handicap and the underdog listed with a +1.5 handicap. This allows for a more even betting heat and also eliminates the possibility of a draw.
The favorite would need to win two goals or more to beat the 'puckline', while the underdog could lose the match by one goal but still 'win' the bet courtesy of the +1.5 added to their score.
Overtime is included in this bet, unlike a typical Asian handicap on a football match.
Total Betting (Over/Under)
Total Betting (Over/Under)
This is a simple bet on the total number of goals scored by both teams combined during a match.
Usually, the line set by bookmakers is 5.5 goals and you simply need to decide if there will be more or less than 5.5 during the match.
This market also includes overtime, and as there is no chance of scoring half a goal, the result can only be over or under.
3-Way Game Lines
3-Way Game Lines
This is similar to the game line listed above but in a three-way format. The favorite will be listed with a -1 handicap and the underdog with a +1 handicap.
As you will have guessed, this also opens up the possibility of a tie – in the instance that the favorite only wins by one goal.
Odds for the draw in this market are usually very good because you are, in effect, predicting an exact winning margin of one goal.
3-Way Total Betting (Over/Under)
3-Way Total Betting (Over/Under)
In this betting market oddsmakers set a goal line (usually 5 goals) and you can predict over 5 goals, under 5 goals, or exactly 5 goals. Once again, the odds for predicting exactly 5 goals are high.
Exotic and Futures Markets
Exotic and Futures Markets
Those are the most common secondary markets but bookmakers also offer a wide variety of exotic and futures markets for those who enjoy betting on ice hockey.
For instance, you can bet on the puckline and totals in the first period and most bookmakers also offer in-play betting for each period as the game goes on.
Other bets include the first team to score, the time of the first goal, the correct score, the winning margin, the team to score last, and markets such as 'will the game go to a shootout?'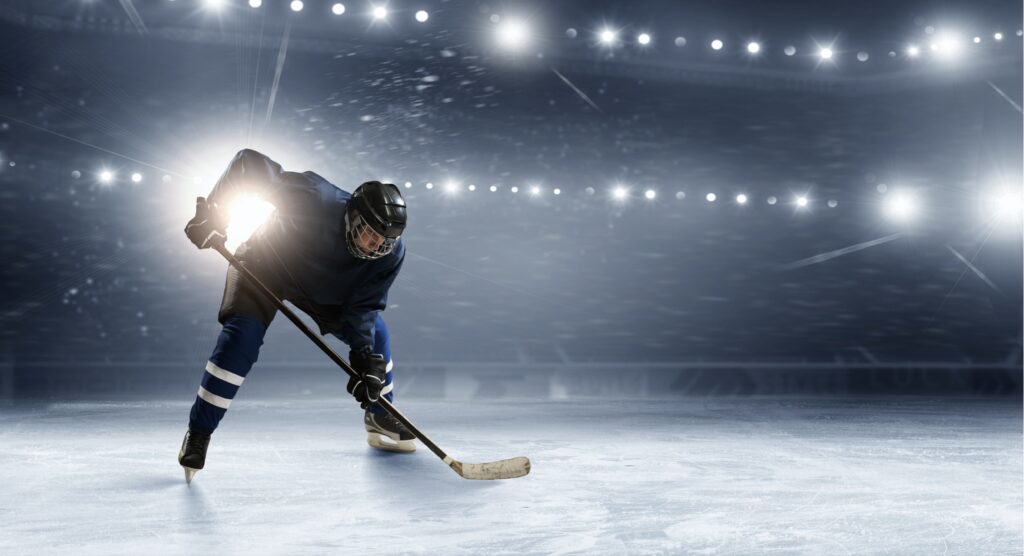 Major Ice Hockey Leagues and Tournaments
This is not an exhaustive list of the many competitions the world over, but some of the top tournaments and competitions for ice hockey betting (European and international) are described below. Along with the US and Canada's NHL, several European countries have their own national leagues, including Sweden, Switzerland, the Czech Republic, and Finland.
World Championships
World Championships
The World Championships are an annual men's tournament, considered the sport's highest profile international competition. The tournament was first held as part of the 1920 Summer Olympics, and the most recent champions are Sweden who took the 2017 crown, beating Canada in the final.
Women's World Championships
Women's World Championships
The premier international tournament in the women's game, first held in 1990. Canada is the most successful nation to compete in the competition, amassing 10 world titles.
Champions Hockey League
Champions Hockey League
This is an elite European league for the top club sides throughout the continent. It was initiated by 26 clubs, 6 leagues, and the IIHF in the 2014-15 season. It features the top teams from first-tier leagues throughout Europe.
IIHF Continental Cup
IIHF Continental Cup
This is another tournament for European club sides established in 1997, superseding the European Cup. Participating teams are chosen by each countries' respective ice hockey associations.
World Cup of Hockey
World Cup of Hockey
Inaugurated in 1996, the World Cup of Hockey is an international tournament, taking the place of the Canada Cup which ran from 1976 to 1991. The World Cup is organized by the National Hockey League (NHL) and the National Hockey League Players' Association (NHLPA) and is played under NHL rules rather than IIHF rules.
Spengler Cup
Spengler Cup
Known as the oldest ice hockey tournament in the world, the Spengler Cup is an annual invitational tournament held in Davos, Switzerland. It was first held in 1923 and is fairly unique in that both club sides and national sides have competed over the years.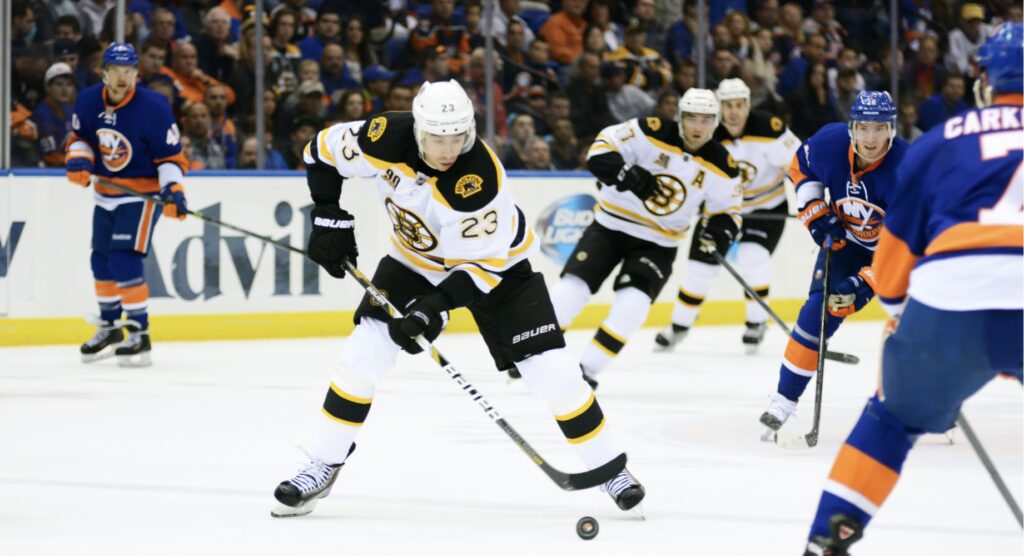 Ice Hockey Betting Tips
When it comes to betting on ice hockey, there are several general tips worth thinking about.
First is to find a suitable bookie which offers a wide range of betting markets on the various competitions. Ice hockey betting, as with any kind of betting, is all about finding an edge over the bookmaker and taking advantage of 'false' odds.
We recommend searching around the different bookies to find the best odds on any games you wish to bet on. By taking the best available price on a given bet, you maximize profits – in the long run, this strategy will serve your betting bank well.
There is no substitute for knowledge when it comes to gambling. If you like betting on ice hockey, the chances are that you are a fan of the game. Use your knowledge of teams and players to pick out the best bets and the best odds.
This can give you a real edge over the bookmaker if you have reason to believe that a particular match will be high-scoring, or if you think a team has been underestimated by the oddsmakers.
Feel free to browse our strategy pages to pick up betting tactics, systems, and advice to help you make shrewd bets, and ultimately, big profits.
Ready to Bet on Ice Hockey?
Whether you want to bet on a domestic ice hockey league or a major event such as the World Championships, you'll find the best odds and a wide range of betting markets at our top-rated bookmaker.