Betting On The Internet In Spain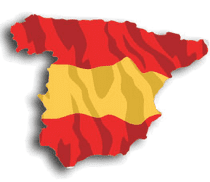 The Spanish government for many years had a relaxed stance on betting. For decades you could find betting shops that were set up to take wagers from Brits, and while illegal, no one bothered with them. Online betting was unregulated and open here, so players used websites such as Unibet and BWIN in order to place bets online.
The laws began changing in 2008 when legal betting shops that targeted Spaniards opened in Madrid. As this evolved, the government saw the growing need to regulate online betting. New laws were quickly passed and in 2012 many sites such as Unibet and Pinnacle Sports left the Spanish market, while other sites were forced to either obtain a Spanish licence or follow suit and leave the Spanish market.
While Unibet leaving the market was unfortunate, the most popular gambling site in Spain www.bwin.es has obtained a license and is now legal to use. BWIN began sponsoring Real Madrid back in 2008, and as of the 2012-2013 season remains their on-shirt sponsors. This has given them great exposure in Spain making them perhaps the largest betting site servicing our market. This of course happened before they were Spanish licensed. Before such a thing existed, La Liga sponsorship has long been used by gambling sites to attract business. This continues with the regulated market as Sevilla FC is now sponsored by popular European betting site Interwetten.
For our readers who' prefer to read this article in Spanish, use this link >>>>> Haga clic aquí para ver la versión en Español
How to Bet Online From Spain

To bet online legally from Spain, you need to open an account with an internet bookmaker that uses a .es domain name and is licensed by Juego Seguro. You will know they are licensed because the logo shown right is listed on the bottom part of their website. Also, if searching their website you should find their sports betting license details. For example: Apuestas No/Ref: 13/GA/1002 is the code for BWIN's licence to take sports bets. While there are many betting sites with a Spanish licence, the ones below are our top recommendations.
Best Legal Online Bookmakers in Spain
1
888 Sport
100% up to €150
2
Paf
Free €10 bet
To use the sites suggested above you'll need to first register an account. During the registration processes you'll need to enter your DNI number (this is found on your Documento nacional de identidad, or in English your National ID Card). You might at a later date also be asked to email a scanned copy of your DNI as well. This is to simply used to verify your identity. Remember Spanish sites are legal and heavily regulated. Here you can be assured of fair treatment, but large wins will be reported to the Spanish tax authority (Agencia Tributaria). This shouldn't be a concern as a safe betting environment is provided.
After opening your account you'll need to make a deposit. There are many options for this. Most all Spanish licensed website accept deposits made with MasterCard or VISA and with e-wallets such as PayPal and Skrill. Once your account is funded you can bet up to the amount of your balance. At any time, if you wish to cash out your winnings, or full balance, you can request withdrawal via check, wire transfer, PayPal or Skrill.
What Products are Offered?
The way the Spanish gambling laws work is operators need a licence from Juego Seguro for each gambling product they offer. As a result some sites offer only casino, some offer only betting. One of the websites that offers all products is www.bwin.es. Here you can legally bet sports, casino, poker, and bingo.
To give an idea of the wagering options, the BWIN menu currently lists these sports: Football, Tennis, Basketball, Formula 1, Motorbikes, Futsal, Handball, Volleyball, Ice Hockey, Cycling, Golf, American Football, Ski Jumping, Biathlon, Snooker, Athletics, Aussie Rules, Badminton, Baseball, Boxing, Combat sports, Cricket, Cross Country Skiing, Darts, Floorball, NASCAR, Pool, Rink Hockey, Rugby League, Rugby Union, The Olympics and Water Polo.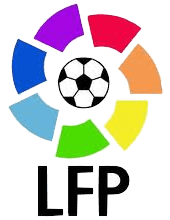 When you drill down in the menu you'll find that for each sport the leagues covered and wagering options are massive. For football you can bet on La Liga, the English Premier League, Serie A from Italy, Bundesliga from Germany and leagues from more than four-dozen other countries. On all matches from these leagues it is possible to bet on home/away/draw (1X2), over/under on goals, as well as handicap betting. You'll also find dozens of propositions such as total corners, bookings and even exotic bets such as which goalkeeper will touch the ball last and so much more.
Most betting sites including BWIN also offer live betting. It doesn't matter where the sport is from, at most time's day or night there are several dozen matches available for in-play wagering. This could be a Rafael Nadal tennis match currently in progress or it could be for a football or basketball match. For basketball this might be our own Liga ACB, NBA from the United States, or even PBA from the Philippines. Most Spanish sites are very proud of their live betting coverage, as well as how many markets they offer all times day or night.
Is Online Betting Popular in Spain?
Legal regulated online betting is new to our market and many sports fans might not even be aware it exists. One thing is sure however; there is no doubt it will catch on in a hurry. We have some of the best players in the world competing on the international scale. Spaniards Rafael Nadal and David Ferrer in Tennis, Jorge Lorenzo in Moto GP, Fernando Alonso in Formula 1 and Pau Gasol in Basketball are just the tip of the iceberg that makes us a proud nation for sports. Where we really take pride is football! We field the most dominant national team in the world and have won the last three major championships, Euro 2008, World Cup 2010, Euro 2012 and no doubt are favourites at World Cup 2014.