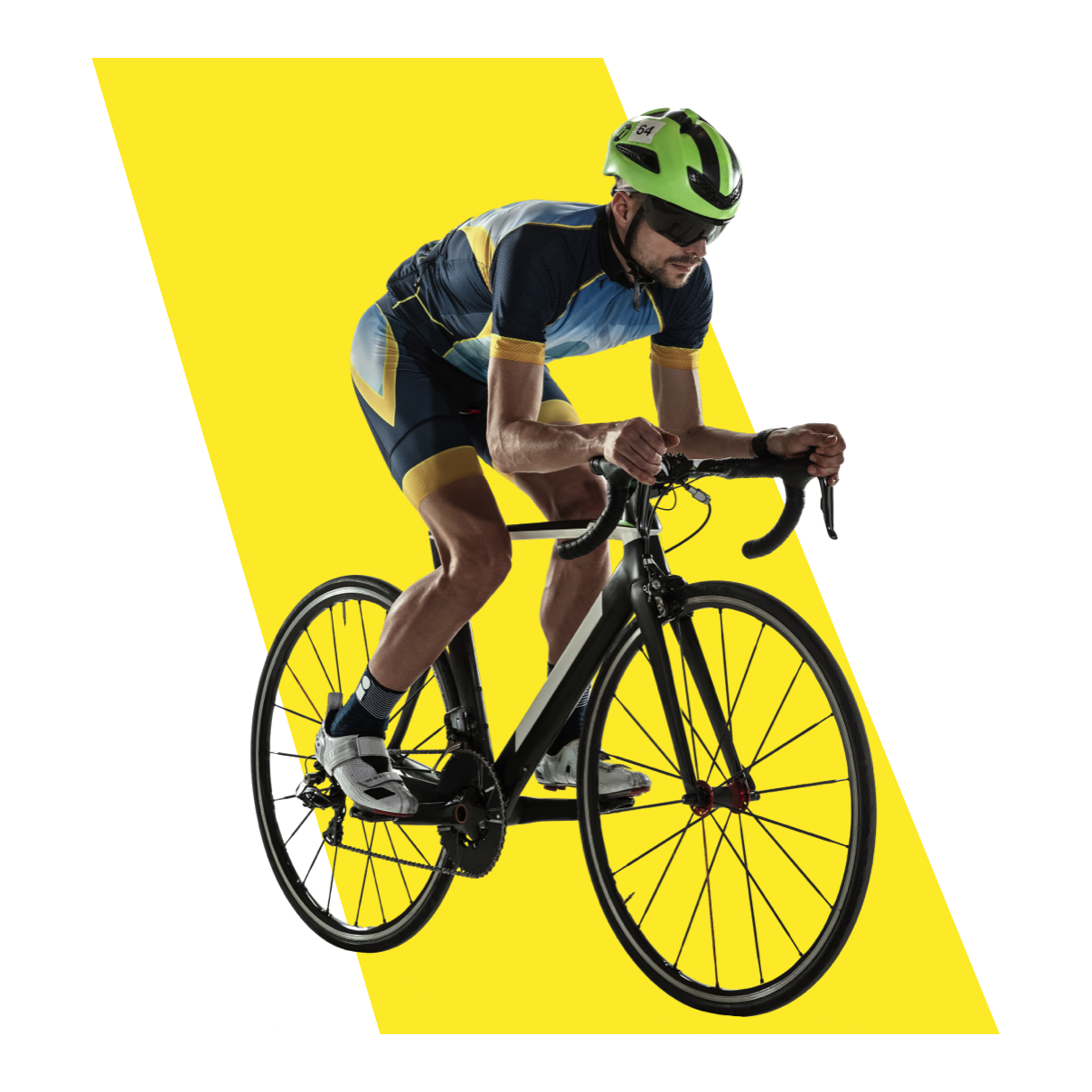 The Best Cycling Betting Sites for 2022
From the Tour de France to the Olympics, it's easy to enjoy cycling betting online. We've put together this guide to betting on cycling to help you get started. Our team has done the research and compiled a list of the best cycling betting sites for you to choose from.
We also walk you through how to place your first cycling bet online, explain how the most common types of cycling bets work, and more.
The Best Cycling Betting Sites – December 2022
MyBookie Sports
Show More Details
Show Less Details
Average Payout Speed
0 – 24 Hours
Generous bonuses and promotions
Great range of betting markets
Extensive racebook
Very good customer service
Only a few withdrawal options
Fees for withdrawing funds
BUSR Sports
Show More Details
Show Less Details
Average Payout Speed
0 – 24 Hours
Trusted by publications such as ESPN
Access a dedicated racing section
Crypto-friendly sportsbook
Adjust odds format and time zone
Support options include call back
Quite low sportsbook limits
BetOnline Sports
Show More Details
Show Less Details
Average Payout Speed
0 – 24 Hours
Accepts players from all over the world
Known for their live betting offers
Lots of secure banking options
Great bonuses and promotions
High fees for some deposit options
Support agents are often slow to reply
Bovada.lv Sports
Show More Details
Show Less Details
Average Payout Speed
0 – 24 Hours
Top-rated US online sportsbook
Mobile site for iOS and Android users
Diverse range of betting markets
Excellent customer support options
Lines come out very late in the day
Odds not as favorable as other books
BookMaker.eu Sports
Show More Details
Show Less Details
Average Payout Speed
0 – 24 Hours
Popular book that accepts large max bets
Huge focus on football and basketball
High-spec live in-play platform available
Downloadable client for Windows & Mac
Odds are not amazing on non-US sports
User interface could be improved
How to Bet on Cycling Online – A Beginner's Guide
It's easy to bet on cycling, even if you've never placed a bet with an online bookmaker before. If you're new to online betting, here's a step-by-step guide that will teach you how to bet on your first race today.
Step 1
Choose a Betting Site
To get started, pick a cycling betting site you'd like to join. We've recommended several safe and trusted sites right here on this page. If you're not sure which one to choose, you can look at our reviews of online betting sites to learn more about each one. You can click on one of our links to visit the site you've picked.
Step 2
Open Your Account
You will need to register an account before you can use your chosen betting site. Enter your name, address, email, and other basic information to get started. You'll also choose a username and password that will allow you to log into the site in the future.
Step 3
Make a Deposit
In order to place your bets, you must fund our account. You can do this by choosing from the many different deposit methods on your cycling betting website.
Head to the cashier section of the site to find the full list of banking options available. These might include credit cards, bank transfers, cryptocurrencies, e-wallets, or other methods. Enter the information required for your choice, then specify how much you want to deposit.
Once you submit your request, the funds should hit your account in a few moments.
Step 4
Choose a Race
Next, you must pick a race to bet on. Your betting site will have a list of sports they offer markets on. Choose cycling from this list, then pick the upcoming race you want to bet on.
Step 5
Place Your Bet
Once you've found your race, you'll see a list of different betting markets, such as the winner of the race. Find the bet you wish to make and click on the rider or result you like. You'll see the bet added to your betting slip, where you can input the amount you'd like to stake.
If you're happy with the odds and potential payout, click submit to place your bet.
The Most Popular Cycling Betting Markets Explained
You can probably imagine that betting is available on the winner of cycling races. However, there are many more cycling bets you can make at most of our recommended betting sites, especially on major events.
Here's an overview of the most popular cycling betting markets you can choose from:
Race Winner
Race Winner
Betting on the winner of a race is the simplest way to bet on cycling. You'll simply choose who you think will win the overall race. If your rider finishes first, then your bet will pay out at the listed odds.
Top 3 Finish
Top 3 Finish
This is like betting on the winner of a race, but offers you more flexibility. In this market, you are predict that your chosen rider will finish on the podium at the end of the race. Should your selection finish first, second, or third, you'll win your bet.
Stage Winner
Stage Winner
Many major races are broken up into daily stages, each of which has its own winner. You can bet on each stage individually. When you make this bet, all that matters is that your chosen rider finishes first in the given stage. If they do, you'll win your bet at the odds posted.
Number of Finishers
Number of Finishers
This market is a bet on the total number of riders that will finish the entirety of a race. The site will list a total, such as 155.5. Your goal is to pick whether the total number of finishers will be over or under that number. If you choose correctly, you'll win your bet.
King of the Mountains
King of the Mountains
The rider who performs the best in a series of mountainous stages that involve major climbs over the course of a race. Famously, the rider leading in this category at the Tour de France wears a polka dot jersey.
In this market, you are trying to predict the winner of the King of the Mountains competition. If your chosen rider wins that title, your bet will pay out.
Best Young Rider
Best Young Rider
The best young rider classification goes to the competitor who posts the lowest overall time among riders below a certain age. Most commonly, only cyclists below the age of 26 are eligible for this prize.
If you bet on this market, you must predict who will win the best young rider award. Your bet pays out if you choose the correct winner.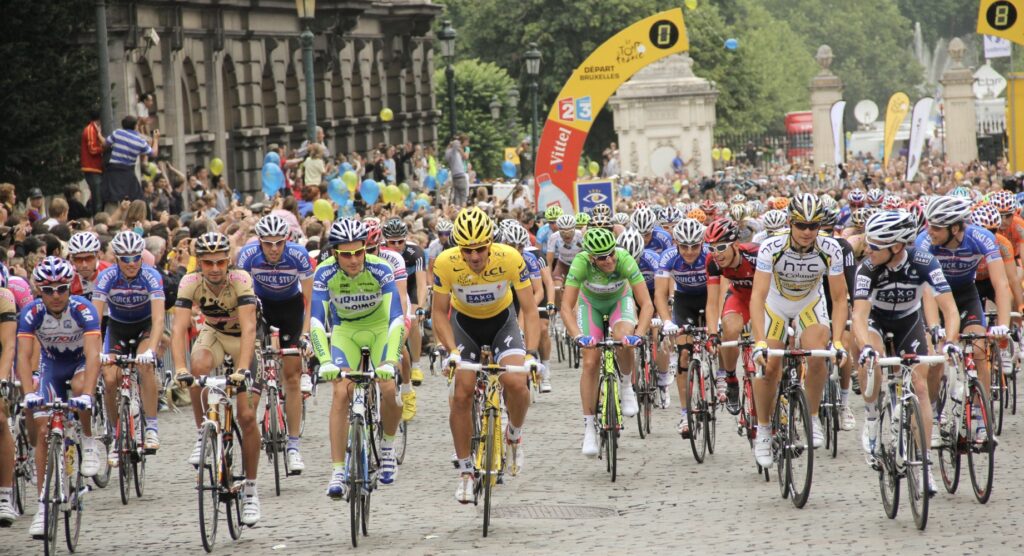 Bet on the World's Most Prestigious Cycling Events
Most of the world's most popular bicycle races are multistage events that last multiple weeks. The top cycling betting sites offer odds on each of these races, and other smaller competitions throughout the year.
Here's a look at a few of the most important races you'll see on the cycling calendar each year:
Tour de France
Tour de France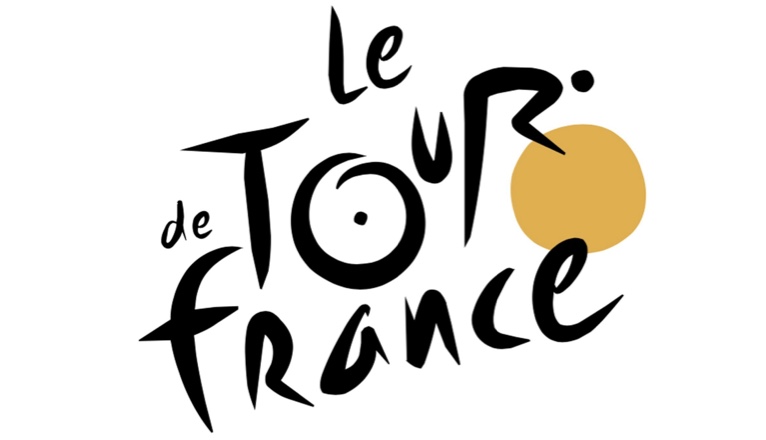 No cycling race in the world is more famous or more prestigious than the Tour de France. First organized in 1903, this 21-stage event tests riders over a variety of different environments throughout France. Today, it is considered one of the world's largest annual sporting events.
Typically, 20 to 22 teams compete in the race, each represented by eight riders. The overall race leader wears a yellow jersey into the next stage. However, there are other classifications that riders compete in, including sprinters, mountain climbs, and a team competition based on the top three finishers from each team in each stage.
Giro d'Italia
Giro d'Italia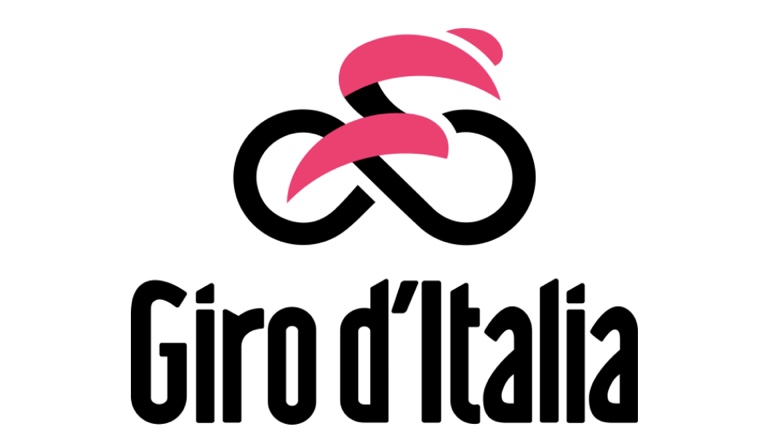 The Giro d'Italia – or Tour of Italy – doesn't receive as much attention as the Tour de France, but is considered nearly as prestigious in the cycling world. This 21-stage event is typically held in May and normally uses a route that passes through the Alps.
Often simply called the Giro, this race features the same classifications as the Tour de France. However, the overall leader wears a pink jersey, rather than a yellow one. In a unique twist, organizers often set up a foreign start for the first stage, with a short time trial beginning the race before it moves to Italy for the remainder of the tour.
Vuelta a España
Vuelta a España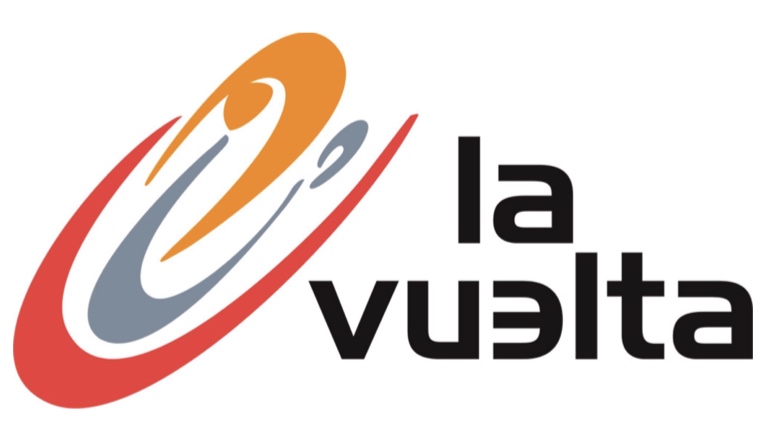 If there is a Triple Crown of cycling, the Vuelta a España – or Tour of Spain – would make it up along with the above two races. First held in 1935, it has now been run a total of 75 years, including annually since 1955.
Like the tours in France and Italy, this event is contested in 21 stages over the course of 23 days. While organizers choose a new route each year, it always winds its way through the Pyrenees and finishes in Spain's capital city, Madrid. The leader of the race wears a red jersey throughout the competition.
Tour of Britain
Tour of Britain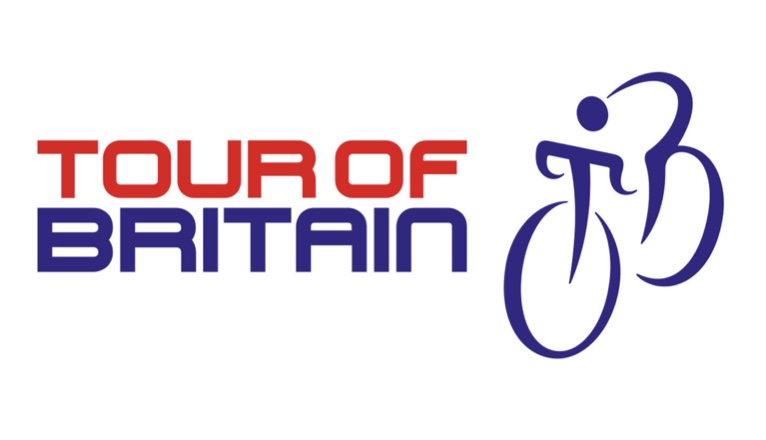 The Tour of Britain is a shorter race than the ones listed above, but still tests riders over the course of eight stages in as many days. The leading cycling race in the UK, this competition makes up part of UCI ProSeries, the second-tier men's elite cycling tour.
The tour route for this race frequently visits London, though this is not always the case. Riders must often visit many parts of the UK over the course of the week, with stages traveling through England, Scotland, and Wales.
UCI World Championships
UCI World Championships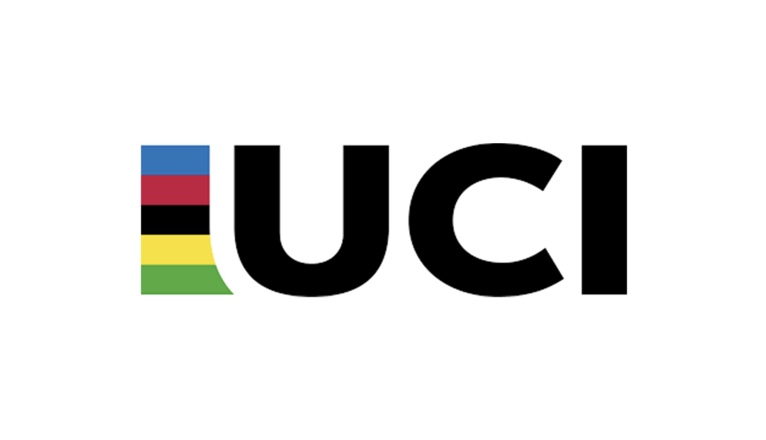 The UCI World Championships bring together various forms of cycling into a single event to determine world champions in various disciplines. These include road cycling, track cycling, BMX, mountain biking and other competitions.
These championship events are organized by the Union Cycliste Internationale (UCI). Hosting duties rotate between different nations each year, and winners earn the honour of wearing a white jersey with coloured bands on the chest, known as the rainbow jersey, when they compete in that same discipline over the next year.
Olympic Cycling
Olympic Cycling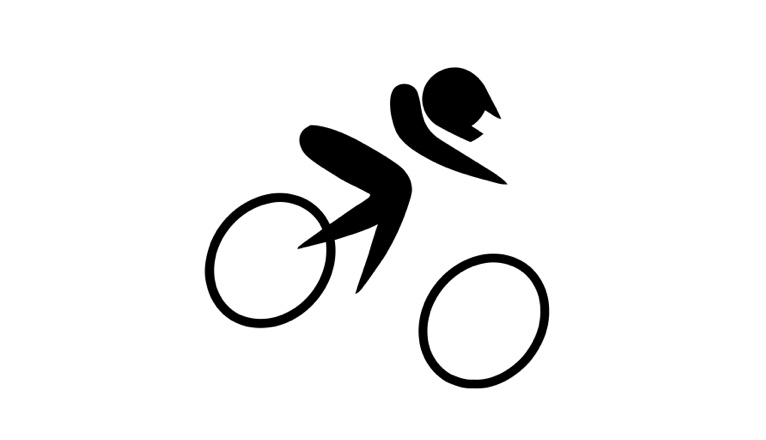 Cycling has been part of the Summer Olympics since 1896. Since 1984, both men and women have competed in a variety of different cycling disciplines at every edition of the Olympic Games.
Most major forms of cycling are now contested at the Olympics. These include track cycling, road cycling, mountain biking, and BMX races, with multiple races held in each style.
Our Top Cycling Betting Tips
Betting on cycling is easy, but getting the best results possible takes experience and skill. Our cycling betting tips can help you find profitable bets to make on your favourite races.
Key factors you should consider to get the most from each bet include:
Research the Field
Research the Field
First and foremost, you'll want to do your research before a race to find out what to expect from the field. You should look into which riders are nursing injuries, which rider's won't be competing at all, and which teams are bringing their best possible teams in an effort to win the team classification.
One great way to get the latest information is to check out cycling sites and social media accounts, especially in the hours leading up to a race.
Know the Location
Know the Location
It's tempting to think that the best riders will be winners no matter where they race. But location matters in a few different ways. The most obvious is that the makeup of a multistage race will benefit different racers: an extra climb will benefit strong mountain riders, while sprinters will excel if there are more short, flat stages or time trials.
You'll also want to monitor local riders who know the route well and understand exactly where to make their breaks during the race.
Check the Weather
Check the Weather
The weather will change over the course of a race, especially in the longer tours. Not every rider does well in the rain or wind, and knowing who prefers the expected conditions could give you an edge in betting.
This requires some more research but can pay off if you get a good sense of each rider's preferences. Some cycling betting sites provide detailed weather information, which is helpful when betting live.
Search for Competitive Cycling Odds
Search for Competitive Cycling Odds
This tip applies not only to cycling betting, but any form of sports betting. It's worth signing up at multiple betting sites in order to ensure that you can get the best odds on every race. By checking several different sites, you can choose the one that offers the biggest payouts on the bet you want to make.
Each of our recommended betting sites features competitive odds for all major cycling events, and the advantage you get from looking at multiple bookmakers before betting can make a big difference over the long run.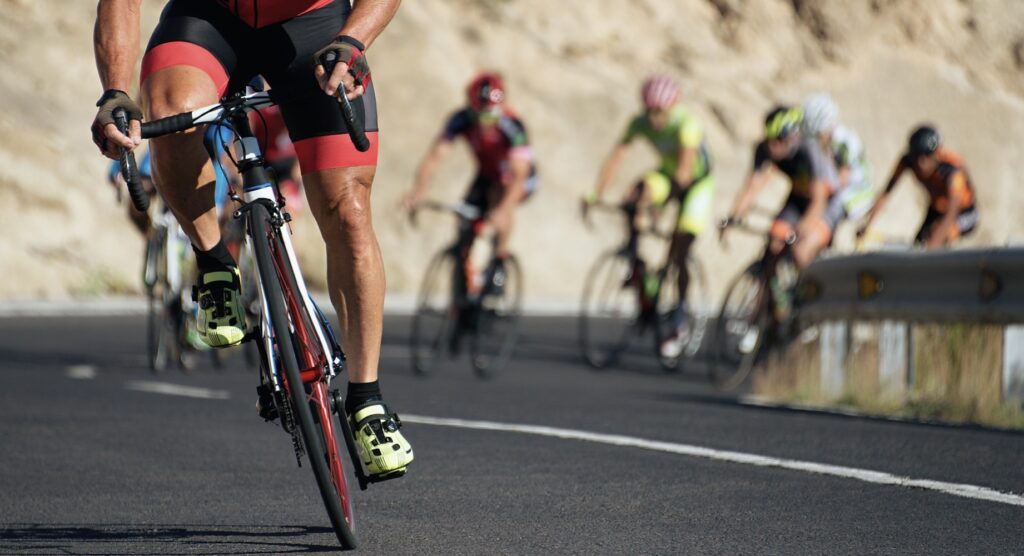 Bet on Other Types of Cycling Races
While most people think of long, multi-stage tour races when they think of competitive cycling, there are actually several different race types you can bet on. Let's take a quick look at a few other types of cycling you can bet on at our recommended cycling betting sites.
Time Trialling
Time Trialling
In a time trial, cyclists race against the clock in either a road race or on a track. In contrast to other races, time trials see each rider race alone, one after another. This means that each racer faces the exact same conditions, with no consideration to positioning within a pack or help from teammates.
Cyclo-Cross
Cyclo-Cross
Cyclo-cross is a form of racing that combines several different types of terrain, including pavement, hills, obstacles, and wooded areas. At some points, riders must dismount their bikes and carry them to get around certain obstacles. Typically, races feature relatively short tracks, with competitors completing several laps over the course of an hour or less.
Mountain Bike Racing
Mountain Bike Racing
Mountain bike racing is like road racing, except that riders must navigate off-road courses. This makes it similar to cross-country competitions in sports like running. While this type of cycling competition is newer than more traditional disciplines, it has been a part of the Olympic Games since 1996.
Track Cycling
Track Cycling
In track cycling, riders compete on specialized banked tracks or arenas known as velodromes. While laps are short – modern tracks are 250 metres long – cyclists still compete in both sprint and endurance races, and track races are highly popular in Europe, Japan, and during the Olympics.
BMX
BMX
BMX stands for bicycle motocross. In BMX racing, cyclists compete on short dirt tracks that feature jumps and other obstacles. Since 2008, BMX cycling has been a part of the Summer Olympics. Many talented riders begin their careers as BMX racers before moving on to other racing disciplines.
Cycle Speedway
Cycle Speedway
Cycle speedway has similarities to both track cycling and BMX racing. Riders compete on short oval dirt tracks that are around 80 metres long. While this format is somewhat obscure compared to the others on this list, it is popular in the UK, Australia, and the United States.
Cycling Betting FAQs
Where can I find the best cycling betting sites?
We've put together a list of the
best cycling betting sites
on this page. Our team of experts has rated and reviewed many sites to come up with a list of trusted, safe cycling betting sites for you to choose from. Each one offers betting on all the major cycling races throughout the year.
Can I bet on a cycling race while it's happening?
Many of our top betting sites offer
live betting
, a popular option that allows you to bet on a race while it is underway. With live betting, you can place bets based on what you're watching happen in real time, with odds changing to reflect the current race situation.
Do cycling betting sites offer bonuses?
Each of our recommended betting sites offers bonuses and promotions that can be used for betting on cycling. Some sites offer matching bonuses that give you additional funds to bet on based on the size of your deposit. Others offer
free bets
that let you place a risk-free bet, many of which can be used on major cycling competitions.
Q.
How do you bet on the Tour de France?
A.
You can bet on the Tour de France at any of our recommended cycling betting sites. As the most famous bicycle race in the world, online bookmakers offer a wide range of markets on this competition. That means you can bet not only on the overall winner, but stage winners, the number of finishers, or the winner of secondary classifications like King of the Mountains.
A.
There are many reasons why you might want to bet on cycling. For many fans, betting on a cycling race makes it more interesting, as it can give you an added rooting interest in the outcome. But cycling betting can also be profitable for those who put the time and research into finding smart bets.