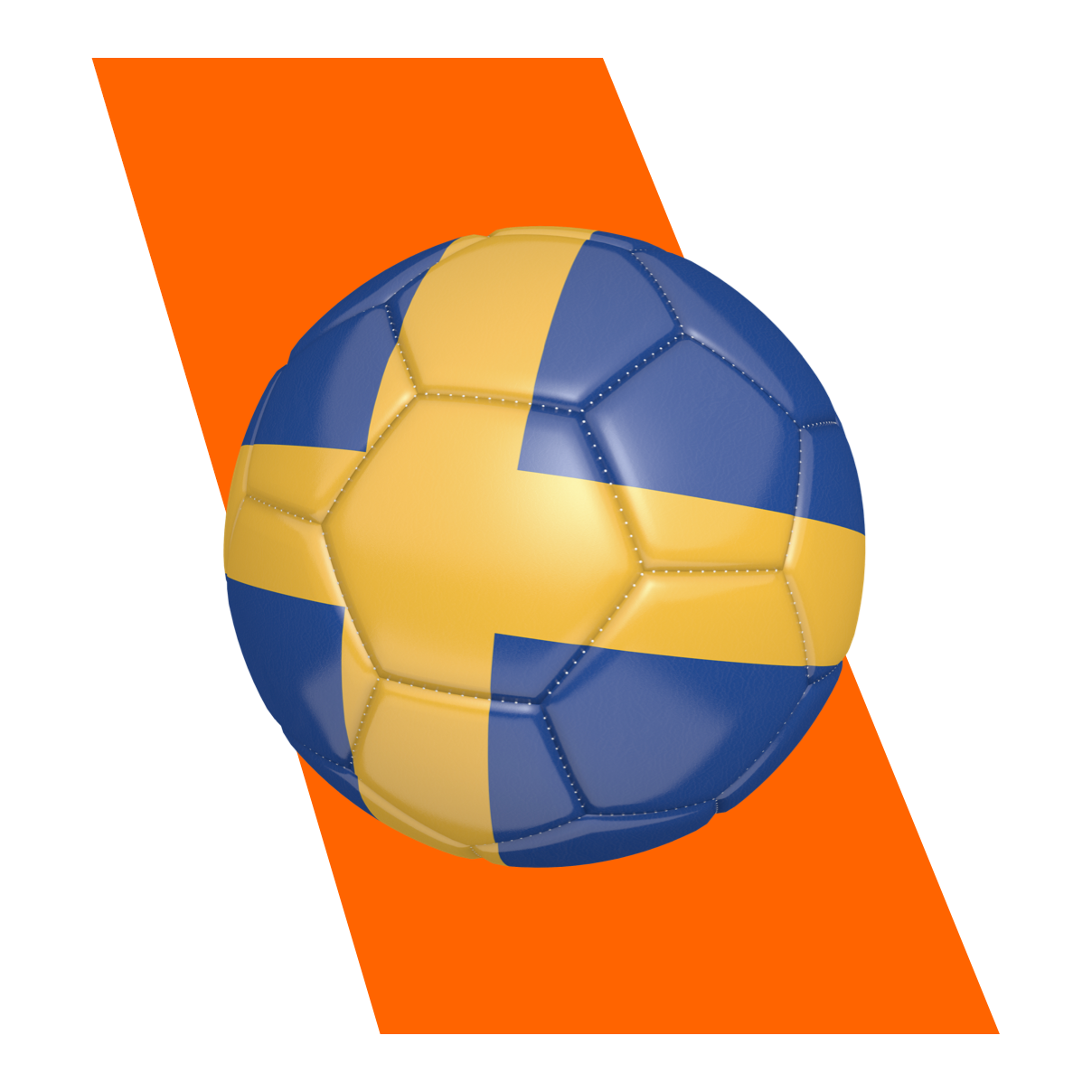 Swedish Allsvenskan Betting Guide 2023
Although the goals have dried up in recent seasons, the Swedish Allsvenskan is an entertaining league. Featuring teams such as Malmö FF and AIK, the top football league in Sweden is filled with experienced players, emerging prospects, and there's plenty of derbies for you to profit from.
In this guide we look at key betting stats, the league's structure and the other popular Swedish football competitions you can bet on.
Top Betting Sites for Swedish Football 2023
Features of the Best Swedish Football Betting Sites
At SBO.net, we consider dozens of different factors when we review football betting sites. What kind of banking options are available? Does the site hold a valid operating license? Are there any withdrawal fees? Do customer support agents respond in a timely manner?
These are just some of the questions you should ask when reviewing football betting sites. Luckily for you, we've saved you time by doing all the hard work for you and compiling a list of the best options in the table above.
Here's three of the many factors we consider when reviewing Swedish football betting sites:
If you're not constantly taking the biggest odds on offer, it's simply not possible to turn a profit in the long run. Whenever you accept anything less than the best Allsvenskan betting odds available, you may as well be burning money. You wouldn't pay over the asking price for a new car, so why take odds which are lower than the maximum?
These days, it's not enough to offer an attractive welcome bonus to hook new customers. With so many different bookmakers out there, punters have a lot of choice. That's why it's important for the best betting sites to consistently offer generous promotions to their users. Odds boosts, acca bonuses and free bet clubs are just some examples of what we look out for when reviewing a site.
Allsvenskan betting is as exciting as it gets. But it's fair to say the competition itself doesn't come with the same level of hype as other leagues, such as Spain's La Liga. As a result, coverage of the fixtures isn't as frequent as Europe's top contests. That's why we value those betting sites which allow you to stream these intriguing Swedish football fixtures.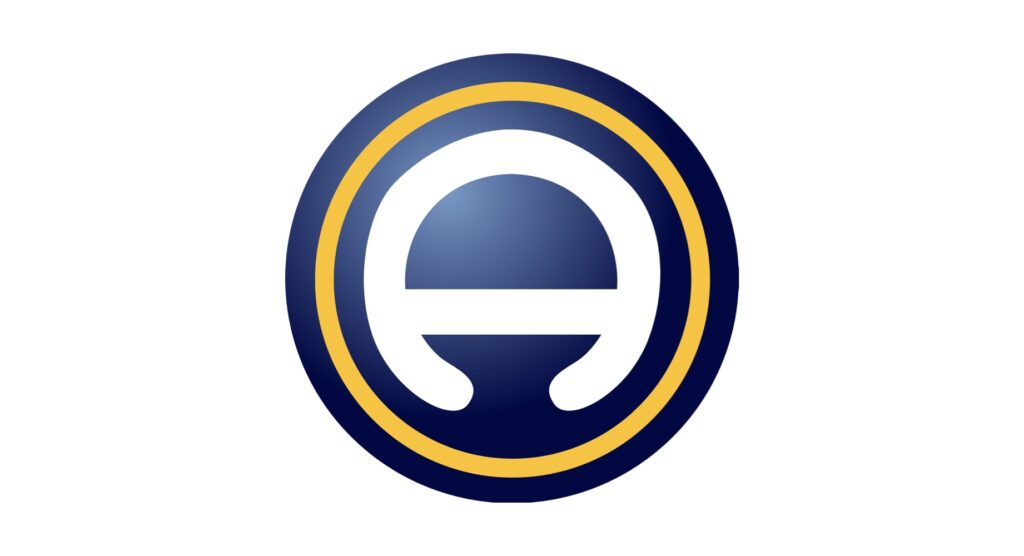 How to Bet on the Allsvenskan Online
Betting on Swedish football is about as simple as it comes. If you're worried about getting started, don't be! Follow our step-by-step guide below to bet on the latest Allsvenskan fixtures online.
Step 1
Choose Your Bookmaker
The first and most important step is to choose the right Allsvenskan online betting site for you. Everyone values different features when betting online, but our detailed online sports betting reviews will point you in the right direction.
Step 2
Create an Account
Once you're happy with your chosen bookmaker, follow the link to the website. You should easily be able to find a button to begin the registration process. Fill in the form, which will ask for some personal details such as your name and date of birth, and within minutes your account will be open.
Step 3
Make Your First Deposit
You won't be able to bet at all if you don't credit your new account with some funds. Visit the site's cashier, choose your preferred deposit method, and top up your wallet. Make sure to use the relevant bonus code here, if applicable. That way, you won't miss out on your welcome offer.
Step 4
Place Your Bet
That's all there is to it. We told you it was easy! Now you are free to browse through the betting site's menu and bet on the latest Allsvenskan fixtures. Good luck!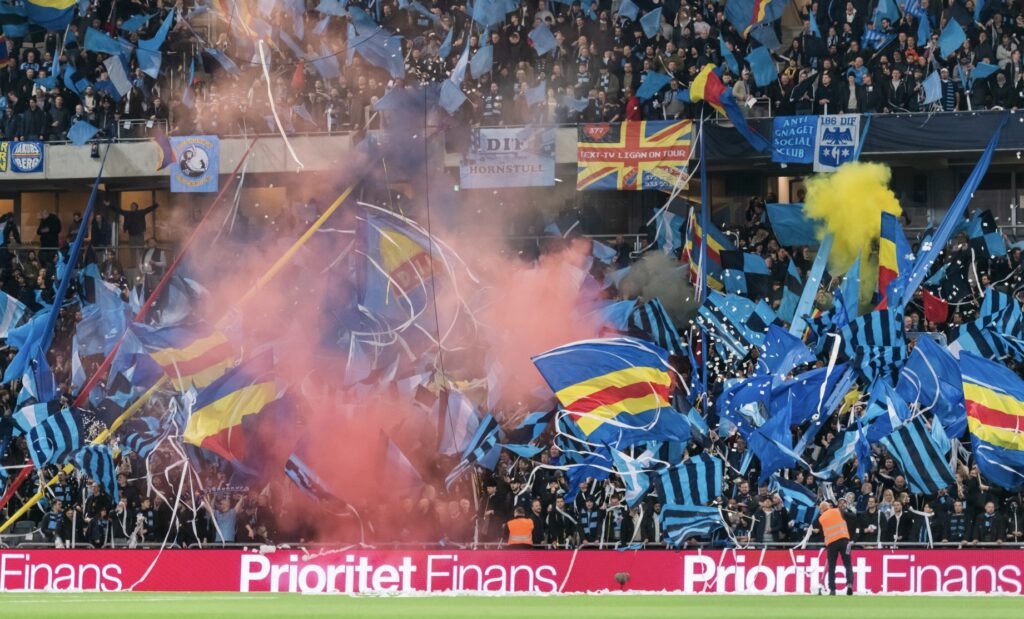 Popular Allsvenskan Betting Markets
If you're going to bet on Swedish football online, it's probably a good idea to understand the types of bets involved. Let's discuss the most popular Allsvenskan betting markets.
League Winner
League Winner
A popular Allsvenskan online betting market is the outright league winner. With this bet, you are simply trying to predict which side will be crowned champions come the end of the season. While betting on individual fixtures gives you an interest for one day, this type of bet can last for an entire season.
This can also be a very profitable market, particularly if one team is a heavy favourite for the title. That means that other clubs will have bigger odds, providing possible value bets and attractive each-way betting opportunities.
To Be Relegated
To Be Relegated
Every year, the sides finishing in the bottom two spots of the Allsvenskan table are automatically relegated to the Superettan. The side which ends up third bottom enters a relegation play-off with whichever club finishes third in the tier below.
With three teams to pick from, betting on the relegation market is a little more interesting than trying to identify the league winner. Especially if you have good knowledge of the Superettan, as promoted teams are often underestimated by odds compilers.
If their odds to go down are too short, the competition's more established sides may be overpriced. And this gives you an opportunity to make a profit.
European Qualification
European Qualification
Betting on the Allsvenskan doesn't necessarily have to be about finding winners. With two Europa Conference League slots available for Swedish teams, the sides finishing in second and third place will qualify for Europe. And the best Allsvenskan online betting sites allow you to bet on such an eventuality.
Another bet which can run for the entirety of a season, it provides bettors with a long-term interest in the league. As a result, you get plenty of value for money on your bet, both in terms of entertainment and excitement.
Top Scorer
Top Scorer
What football fan doesn't love to see the ball hit the back of the net? And it feels even sweeter when the player scoring is the person you backed to be crowned the league's outright top scorer. That's one of the main reasons behind the popularity of this particular betting market.
With minimal knowledge of the league, you can find good value bets and bank some nice profits. With odds running into three figures at times, the top scorer market can be as financially rewarding as it is fun.
Allsvenskan Betting Statistics
No sports bettor will ever have success if they don't study the subject matter thoroughly. Knowledge is power and a lack of research means you're just relying on good fortune to win your bets. That's not sustainable in the long run.
Look at the below table, where we've run the key numbers on the past five seasons. This will hopefully give you a nice head start on the way to becoming a profitable Allsvenskan bettor.
One possible trend you may be able to take advantage of concerns the average number of goals per game. Notice how the average goals per game has been below three for the past five seasons? Sharp bettors will have profited from betting on under 2.5 goals, and you can use our Allsvenskan betting statistics to fill your pockets as well.
| | 2017 | 2018 | 2019 | 2020 | 2021 |
| --- | --- | --- | --- | --- | --- |
| Home Wins | 98 (41%) | 103 (43%) | 110 (46%) | 89 (37%) | 108 (45%) |
| Draws | 69 (29%) | 53 (22%) | 60 (25%) | 77 (32%) | 58 (24%) |
| Away Wins | 73 (30%) | 84 (35%) | 70 (29%) | 74 (31%) | 74 (31%) |
| BTTS (Yes) | 132 (55%) | 123 (51%) | 123 (51%) | 138 (58%) | 121 (50%) |
| Over 2.5 Goals (Yes) | 135 (56%) | 125 (52%) | 118 (49%) | 134 (56%) | 120 (50%) |
| Average Goals Per Game | 2.78 | 2.73 | 2.71 | 2.81 | 2.66 |
Our Top Allsvenskan Betting Tips
They say that there's more than one way to skin a cat. It's certainly the case that long-term winning bettors can find success in many ways. But there are always a few strategies which are common to all successful punters. Please allow us to present to you our top Allsvenskan betting tips.
Find the Best Odds
Find the Best Odds
As we alluded to earlier, one of the most important factors in becoming a successful punter is the odds. If you are consistently taking prices which are lower than those offered elsewhere, you are not maximising your returns. This is not conducive to sustainable, long-term profit making.
Some good advice would be to create accounts at several of the best betting sites. You'll have access to a wider selection of bookmakers and have the best opportunity to find the biggest odds.
Leave It Late
Leave It Late
There's nothing more frustrating than placing a bet which you're certain will win, only to see the star striker absent from the team. By leaving it as late as possible to place your bets, you greatly reduce the risk of a nasty surprise ruining your bet, such as a last-minute injury.
By all means do the research in good time, but you can afford to strike the bet much closer to kick off.
Build Your Bankroll
Build Your Bankroll
Money management is crucial in any form of online gambling. Make sure that you have separate bank accounts in which to keep your betting bankroll. Do not play with money you cannot afford to lose and never chase losses. Log your bets to see exactly what you've won or lost.
A good way to boost your bankroll when first starting out, is to register with multiple sports betting sites. That way you can cash in on many different welcome bonuses. The free bets and other offers add up quickly, helping to swell your coffers as you get up and running.
Stick To a Few Markets
Stick To a Few Markets
All long-term winners know their subject inside and out. Having a complete and in-depth knowledge of a few highly specific areas is what tends to yield the best results. To become profitable from betting on the Allsvenskan online, try to stick to just a few specific markets.
This advice also applies on a broader scale. If you study a minor league, such as the Indian Super League, you can actually beat the bookmakers. Since their odds are often driven purely by algorithms, they can't possibly know as much as you about the league.
Allsvenskan Format & Previous Winners
To give ourselves a chance of profiting from betting on the Allsvenskan, it's important that we take the time to understand the competition's format. Like Norway's Eliteserien, the Allsvenskan is wrapped up within a calendar year. The season runs from early April until the beginning of December.
Winning teams pick up three points, with a single point earned for a draw. At the end of the campaign, ties are broken first on goal difference, then the number of goals scored. Two teams are automatically relegated, with the third-bottom side facing the third placed team from the league below in a two-legged play-off.
The Allsvenskan comprises 16 teams, and each team plays every other side twice – once at home and once away. Whoever tops the table come the end of the season is crowned the champion. Malmö FF are by far the most successful team in the history of the Allsvenskan. They have won almost twice as many titles as the likes of IFK Göteborg and IFK Norrköping.
| Season | Champions | Runners-up | Third Place |
| --- | --- | --- | --- |
| 2021 | Malmö FF | AIK | Djurgårdens IF |
| 2020 | Malmö FF | IF Elfsborg | BK Häcken |
| 2019 | Djurgårdens IF | Malmö FF | Hammarby IF |
| 2018 | AIK | IFK Norrköping | Malmö FF |
| 2017 | Malmö FF | AIK | Djurgårdens IF |
| 2016 | Malmö FF | AIK | IFK Norrköping |
| 2015 | IFK Norrköping | IFK Göteborg | AIK |
| 2014 | Malmö FF | IFK Göteborg | AIK |
| 2013 | Malmö FF | AIK | IFK Göteborg |
| 2012 | IF Elfsborg | BK Häcken | Malmö FF |
| 2011 | Helsingborgs IF | AIK | IF Elfsborg |
| 2010 | Malmö FF | Helsingborgs IF | Örebro SK |
Other Swedish Football Betting Opportunities
The Allsvenskan is not the only football league in the country, of course. There are plenty of other competitions to be found, and all the best Swedish betting sites accept bets on these contests.
Let's look at some of the other football betting opportunities in Sweden.
Superettan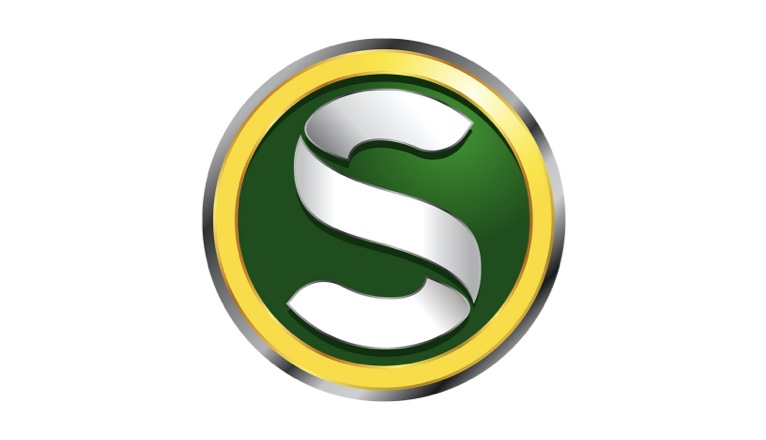 Superettan
Sweden's second tier is known as the Superettan, which means "The Super One" in English. The top two teams win promotion every year, with the third-placed side entering a play-off. Two teams are automatically relegated, while the sides finishing third and fourth from bottom contest a relegation play-off. The Superettan features some relatively big clubs, such as Helsingborgs. They completed the Allsvenskan and Svenska Cupen double as recently as 2011.
Ettan Fotboll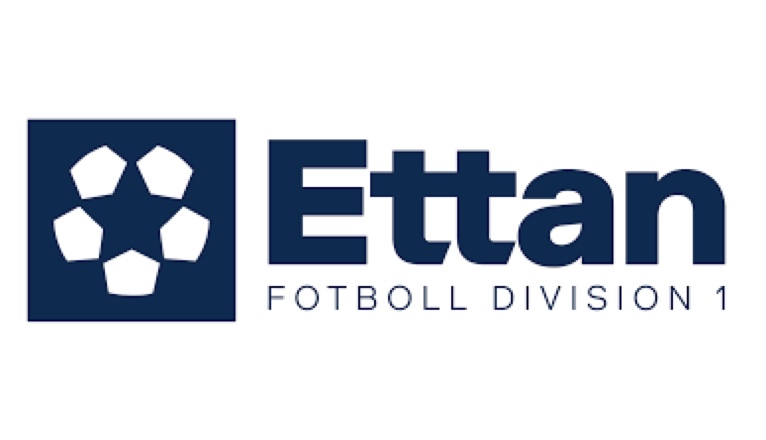 Ettan Fotboll
The third tier is known as Ettan Fotboll, or sometimes just Ettan, which means the "The One". The league is split into two divisions of 16 teams: Södra (South) and Norra (North). Only the winner from each division is promoted, while the runner-up in both enters a play-off round. Three teams are demoted to Division 2, making a total of six automatically relegated sides. The fourth-bottom team in each also enters a relegation play-off.
Division 2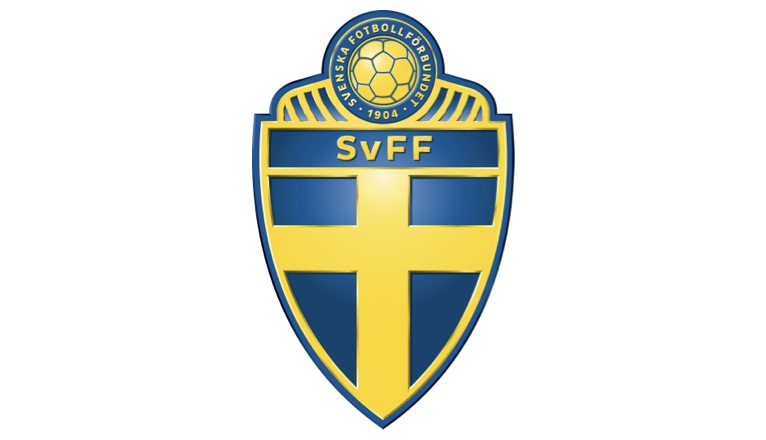 Division 2
Even though it is called Division 2, this league is at the fourth level of the pyramid. Another regional league, it has been around officially since 1928. Over the years, Swedish football has restructured several times, with Division 2 first being demoted to the third tier and eventually the fourth. Currently made up of 84 teams in six different regions, each division contains 14 teams. All the league winners gain automatic promotion, while the runners-up must play off against a side from the league above.
Svenska Cupen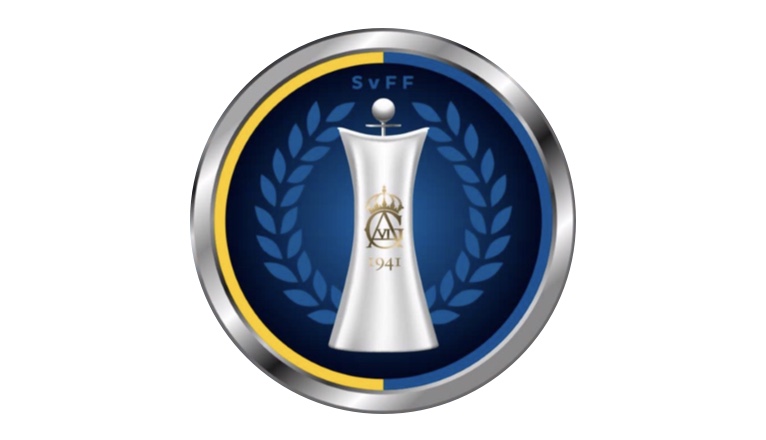 Svenska Cupen
Formed in 1941, the Svenska Cupen is the country's premier knockout competition. Every year, 64 teams from the lower reaches of the pyramid line up alongside the 32 teams from the Superettan and Allsvenskan. The Svenska Cupen often pits the big clubs against much smaller sides, resulting in banana skin ties. These matchups can produce shock results, making for some interesting betting possibilities.
Ready to Bet on the Allsvenskan?
That's everything you need to know about betting on the Allsvenskan online in a nutshell. You now understand the structure of this enthralling league, its recent history and even the most popular betting markets.
All that's left to do now is to start betting! Check out the forthcoming fixtures and bag yourself a share of the profits.
FAQs
Which betting sites are best for Swedish football?
We have compiled a list of the best betting sites for Swedish football on this page. We performed detailed analysis on each site, to ensure they offer a good choice of markets, generous bonuses and promotions, a variety of payment methods, and much more.
Which team will win the 2023 Swedish Allsvenskan?
If the bookmakers are to be believed, it will be Malmö FF lifting the 2023 Swedish Allsvenskan trophy. According to the latest Allsvenskan betting odds, Djurgårdens are the second favourites to win the title.
Is the Allsvenskan good for under 2.5 goals?
There was an average of 3.07 goals per game during the 2016 season, but the average has been below three for each of the subsequent seasons. Therefore, the Allsvenskan can be considered a good league for betting on under 2.5 goals – but choose your games wisely.
Q.
How many football leagues are there in Sweden?
A.
The Swedish football league system features almost 300 teams competing across 22 leagues. These competitions are split across five different tiers. Below this are five more tiers, controlled on a regional level by local authorities.