The Best Eliteserien Betting Sites for 2023
Betting on the Norwegian Eliteserien is exciting. If you are knowledgeable, it can also be profitable. On this page, we provide everything you need to profit from Norwegian football.
We bring you the best Eliteserien betting sites with the biggest odds and widest selection of markets, explain the format and history of the Eliteserien, share interesting betting statistics, and much more.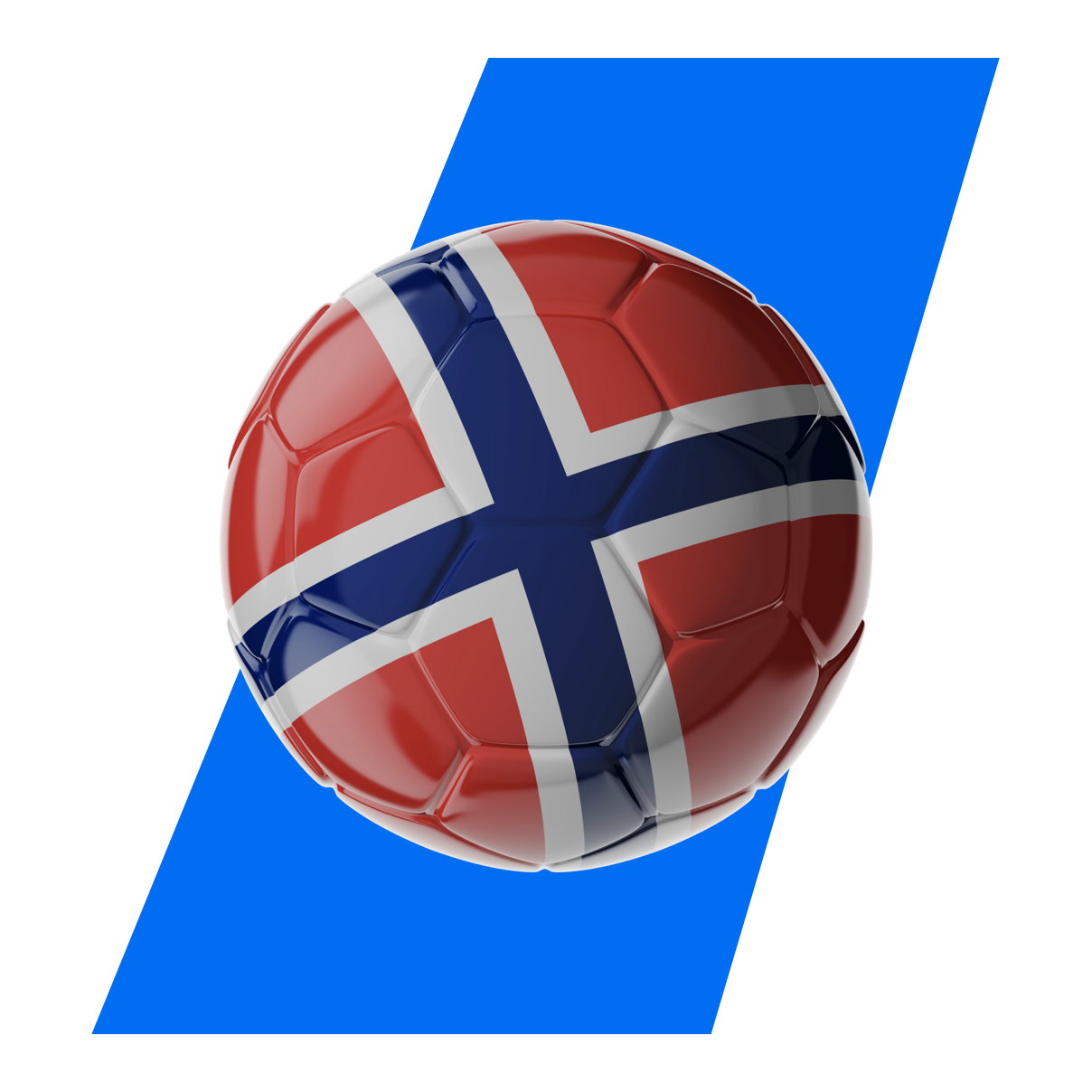 Top Eliteserien Betting Sites – December 2023
Features of the Best Eliteserien Football Betting Sites
We leave no stone unturned when we review and rate the best Eliteserien betting sites.
There are scores of different questions to answer. Is the bookmaker properly licensed? Are the payment methods secure? How knowledgeable are the support agents? How fast are the withdrawals? Trust us, the list goes on and on.
Here's three of the many factors we consider when reviewing Eliteserien betting sites:
Consistently finding the biggest odds is a crucial component of successful sports betting. Whenever you take a price that is not the best available, you are effectively losing money. Even if your bet wins, you could have made a bigger profit than you did. That's why we place such importance on finding Eliteserien betting sites which consistently deliver the best odds.
The very best bookmakers don't just offer betting opportunities for Norway's top football league. When we assess a bookmaker, we are looking for the most comprehensive coverage possible. The best betting sites offer markets on the lower leagues, cup competitions, and the Norwegian national team's fixtures. You can usually bet on women's football competitions as well.
We believe it's essential for the top-rated bookmakers to offer a range of attractive bonuses and promotions. This shows that the site is serious about looking after its customers. All our recommended Eliteserien betting sites welcome new customers with free bets and/or deposit bonuses, and you'll often be treated to offers such as enhanced odds and accumulator bonuses.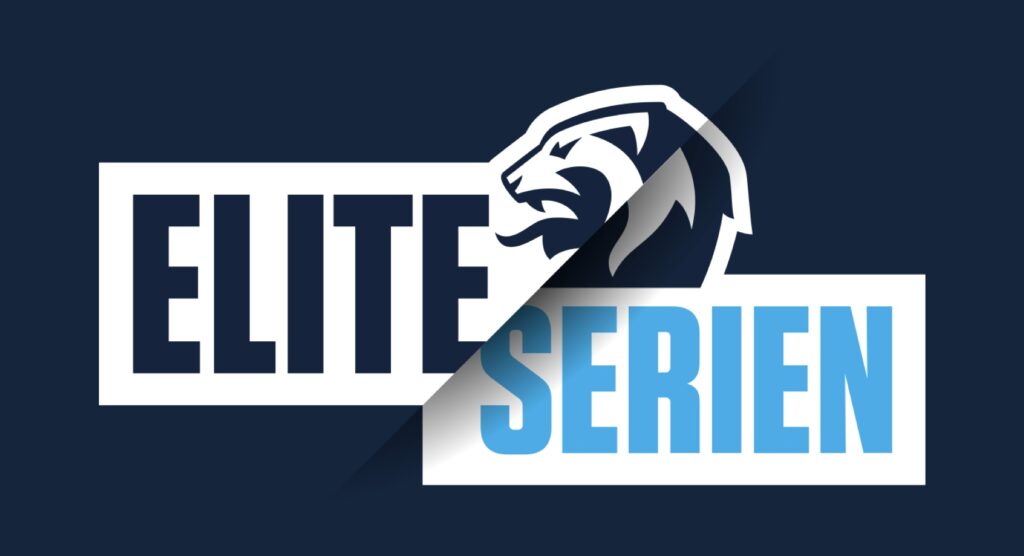 How to Bet on the Eliteserien Online
Betting on Norwegian football is easy. If you want to get started, just follow these four simple steps.
Step 1
Join an Online Bookmaker
First things first, you need somewhere to place your bets. That's where we come in. We have spent countless hours finding the best Eliteserien betting sites. Our experts have analysed every aspect of each site and we can promise you a fantastic betting experience at any of the sites mentioned on this page.
Step 2
Register an Account
When you identify a site that ticks all your boxes, visit the site using our link. The link will take you to the bookmaker's homepage, where you can register a new account. Fill in the simple form with personal details such as your name, email address, and date of birth.
Step 3
Make a Deposit
Your shiny new betting account isn't much use if it's empty, so now you need to visit the cashier. Our recommended sites make this process extremely easy. Navigate to the banking section, select your preferred payment option, and confirm your payment details to make your first deposit.
Step 4
Place Your First Bet
Now it's time to find the Eliteserien betting markets. Our recommended sites are easy to navigate, so you should have no trouble finding the Norwegian football section. Add a selection to your betting slip, enter your stake and click "confirm" to place your bet.
Popular Eliteserien Betting Markets
The best football betting sites offer hundreds of different markets for Norwegian football, but some are more popular than others. Let's discuss the most popular Eliteserien betting markets.
League Winner
League Winner
Many fans of Norwegian football enjoy placing bets on season-long outright markets. Betting on the eventual league winner at the start of the season gives you a nine-month long interest in the event. That's a good way to get the most enjoyment for your money.
Although betting should be viewed as a form of entertainment, we know you would like to try and win money. And the league winner market can help you with that. The odds on some of the teams will be very high indeed, offering real value betting opportunities and big rewards.
To Be Relegated
To Be Relegated
The best Eliteserien betting sites don't just concern themselves with winning. Unfortunately, the competition also has to have a loser, or two in the case of Norway's top flight. Trying to predict which teams will finish in the bottom two and be relegated can be an interesting betting angle.
Those bettors who have a good knowledge of the Norwegian lower leagues can do especially well out of the relegation market. Bookmakers don't always give the promoted sides the credit they deserve. If their prices are too short for relegation, then other teams in the league must have odds which are too big. And that means value bets are available.
European Qualification
European Qualification
There have been periods in recent years when Rosenborg have dominated the Eliteserien. If the bookmakers are sure that one team is going to win the title, the odds may be small and unappealing. In such cases, looking at the European qualification markets could be more interesting.
This is also true of any league where a single side tends to dominate. Take PSG in the French Ligue 1, for example. In Norway, the champions qualify for the Champions League qualifying phase, while teams that finish second and third qualify for the Europa Conference League.
Top Scorer
Top Scorer
The top scorer market is always great fun, especially in Norway where the Eliteserien is packed full of goals. You can place several small stakes bets at very generous odds and have an interest which lasts for the entire season. And you get to cheer for goals, which is what all football fans want to see.
Each-way betting can come into play with the top scorer market, too. Depending on the specific terms, your chosen player may finish fourth in the scoring charts and still earn a return on your investment. It often pays to identify players who specialise in free-kicks and penalties when betting on this market.
Eliteserien Betting Statistics
If you want to make a profit at any sports betting site, you need to know your subject inside and out. Trusting things to luck or relying on gut instinct are not sustainable long-term betting strategies. Be sure to crunch the numbers, look for trends and put in the hard work.
To give you a head start, we've done some statistical analysis on the Eliteserien over the past five seasons.
One obvious pattern that's emerging is just how many more goals are being scored than previous seasons. The competition has always been something of a goal fest, but the 2020 campaign broke the three goals per game average for the first time in the league's history.
Goals continued to flow during the 2021 campaign, with an average of 3.07 goals per game. The over 2.5 goals market is clearly an interesting one to keep an eye on when betting on Eliteserien matches.
| | 2017 | 2018 | 2019 | 2020 | 2021 |
| --- | --- | --- | --- | --- | --- |
| Home Wins | 118 (49%) | 112 (47%) | 113 (47%) | 108 (45%) | 108 (45%) |
| Draws | 59 (25%) | 63 (26%) | 73 (30%) | 58 (24%) | 65 (27%) |
| Away Wins | 63 (26%) | 65 (27%) | 54 (23%) | 74 (31%) | 67 (28%) |
| BTTS (Yes) | 128 (53%) | 140 (58%) | 140 (58%) | 142 (59%) | 145 (60%) |
| Over 2.5 Goals (Yes) | 129 (54%) | 130 (54%) | 129 (54%) | 151 (63%) | 146 (61%) |
| Average Goals Per Game | 2.84 | 2.80 | 2.91 | 3.16 | 3.07 |
Our Top Eliteserien Betting Tips
Following on from our Eliteserien betting statistics, we'd like to share some important advice to help you profit from betting on Norwegian football. Apply the following advice when using our recommended Eliteserien betting sites to give yourself the best chance of making a profit.
Find the Best Odds
Find the Best Odds
We cannot stress enough the importance of finding the best Eliteserien odds on a consistent basis. There's no substitute for putting in the effort of shopping around the various betting sites.
Open several different accounts to give yourself as wide a reach as possible. This will help to ensure you don't miss out on the biggest prices.
Consider Less Common Markets
Consider Less Common Markets
The best bookmakers for Norwegian football offer a wide variety of betting opportunities. But many people don't look beyond the obvious. Scouring the less commonly played markets can throw up some really good value bets, as the bookmakers are less likely to spot any incorrectly priced selections.
It's also worth watching out for rivalries. These matches can produce many cards due to the intensity, so be sure to check those markets in such games.
Trust Your Research
Trust Your Research
We've already touched upon the importance of doing your research. But it's just as vital to trust your findings once you arrive at your conclusion. Block out the noise. Ignore the so-called experts and the pundits who are only there to provide entertainment. Don't follow the crowd.
The Eliteserien runs at a time when most of the major European leagues are on their summer break. That means you can really focus on studying results and statistics without being distracted by the hype surrounding other leagues.
Major League Soccer, the top football league in the United States, is similar in that regard. Paying attention to these competitions allows us to make a profit from football betting all year round.
Manage Your Money
Manage Your Money
Maintaining your discipline is one of the hardest but most vital parts of being a successful sports bettor. Set aside a bankroll which you will only use for betting and that you can afford to lose should things not work out. Never bet with money intended for daily expenses.
Only gamble with small percentages of this bankroll. The larger your bets, the greater the risk of going broke. Keep track of every single bet, win or lose. This will help you to track your profits or losses and pick out any holes in your strategy.
Eliteserien Format & Previous Winners
The top flight of Norwegian football has been around in one form or another since 1937. Although it has undergone many name changes, the league has been known as Eliteserien since 2017.
Scandinavian leagues don't follow the same calendar as most other European competitions. While you can bet on the English Premier League from August to May, the 16-team Eliteserien starts in April and finishes in late November. The entire campaign is wrapped up within a single calendar year.
Teams are awarded three points for winning matches, with one point for a draw. Whoever sits at the top of the table at the end of the campaign are the champions, while the bottom two sides are relegated. The third-bottom team (14th place) plays off against a 1. divisjon side for the right to stay in the league. Ties are broken first by goal difference, then by goals scored.
No club in the competition's history has been more successful than Rosenborg. The Troillongan have won almost three times as many titles as nearest rivals Fredrikstad.
| Season | Champions | Runners-up | Third Place |
| --- | --- | --- | --- |
| 2021 | Bodø/Glimt | Molde | Viking |
| 2020 | Bodø/Glimt | Molde | Vålerenga |
| 2019 | Molde | Bodø/Glimt | Rosenborg |
| 2018 | Rosenborg | Molde | Brann |
| 2017 | Rosenborg | Molde | Sarpsborg 08 |
| 2016 | Rosenborg | Brann | Odd |
| 2015 | Rosenborg | Strømsgodset | Stabæk |
| 2014 | Molde | Rosenborg | Odd |
| 2013 | Strømsgodset | Rosenborg | Haugesund |
| 2012 | Molde | Strømsgodset | Rosenborg |
| 2011 | Molde | Tromsø | Rosenborg |
| 2010 | Rosenborg | Vålerenga | Tromsø |
Other Norwegian Football Betting Opportunities
There is much more to betting on Norwegian football than just the Eliteserien, of course. The country has a rich footballing ecosystem, with nine tiers in total and you can bet on matches in almost all of them.
The range of betting opportunities in the lower leagues is something which we factor into our suggested Eliteserien betting sites. It's time to look at some of the other intriguing football competitions found in Norway.
1. divisjon
1. divisjon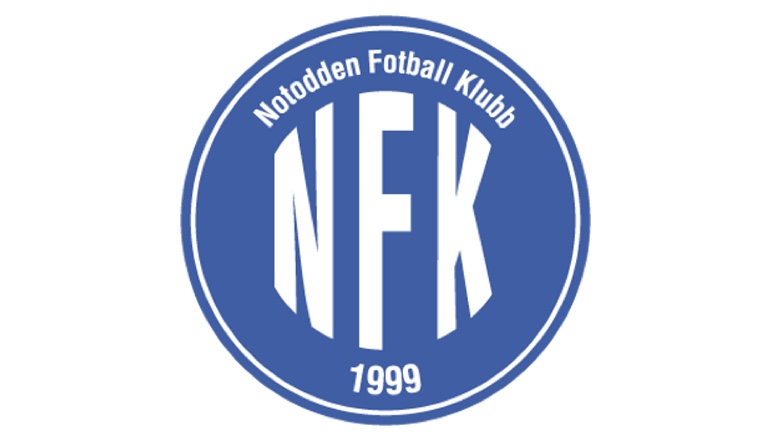 This is the second tier on the Norwegian football pyramid, which feeds into the Eliteserien. Also made up of 16 teams, the sides finishing first and second in 1. divisjon at the end of the campaign will be promoted to the top flight. The teams in third through sixth enter a play-off, with the winner taking on the club which finished 14th in the Eliteserien (3rd bottom).
2. divisjon
2. divisjon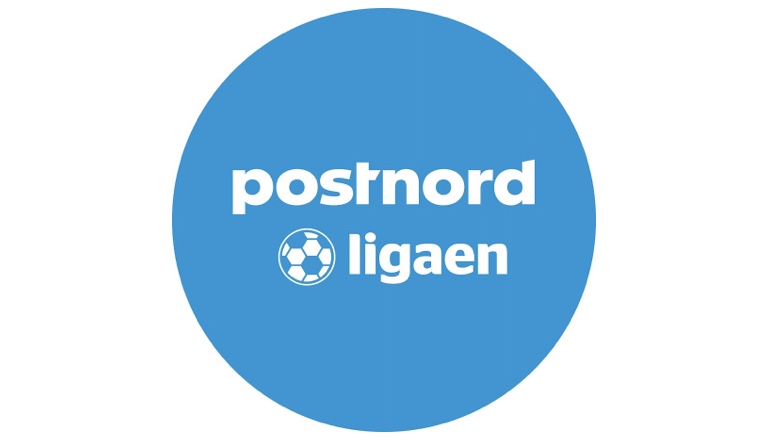 Norway's third tier features two leagues, each with 14 teams. The bigger clubs in the country have reserve leagues which may compete in the 2. divisjon, though they cannot be promoted any higher than this level. While three sides from each group are relegated, only those who top the group win automatic promotion. The second placed teams enter a promotion play-off.
Norwegian Football Cup
Norwegian Football Cup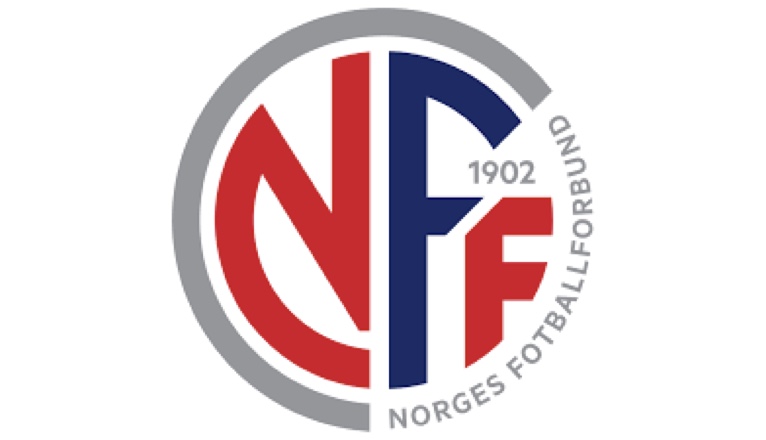 The best football betting sites don't just allow players to bet on league fixtures. They also offer markets on cup competitions. The Norwegian Football Cup, founded in 1902, is the oldest football competition in Norway. Often pitting much smaller clubs against the big boys, it can throw up some shock results.
Mesterfinalen
Mesterfinalen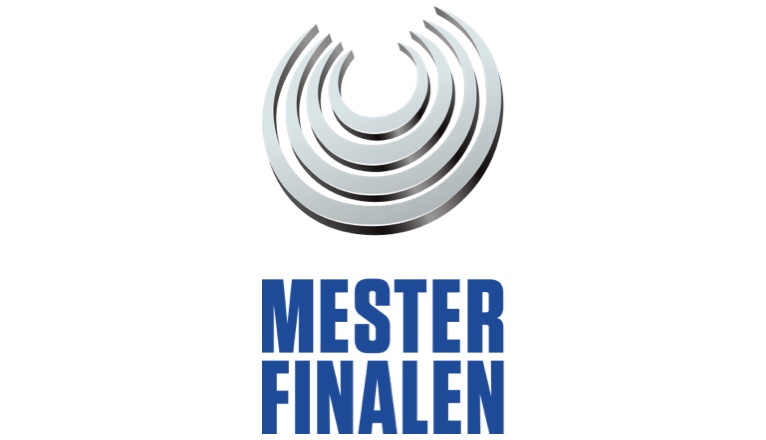 This is the season's annual curtain raiser, which is contested by last season's Eliteserien champions and the reigning Norwegian Football Cup holders. The competition is relatively new, having first been set up in 2009, before disappearing between 2011 and 2016.
Ready to Bet on the Eliteserien Online?
So that wraps up our comprehensive guide to betting on the Norwegian Eliteserien. We hope that our advice will help you to bet successfully on what can be a highly profitable football league.
Now that you have learned everything there is to know about this exciting competition, all that remains is to start betting. Join one of the best Eliteserien betting sites and bet on the latest fixtures.
FAQs
Where can I bet on the Eliteserien?
Many online bookmakers offer Norwegian football markets. Your best bet is to stick with the recommended Eliteserien betting sites on this page. We have vetted them to ensure they are safe and have everything you need for the best possible betting experience.
Which team will win the 2022/23 Eliteserien?
According to the best Eliteserien betting sites, Molde are going to win the title. The short odds offered by the bookmakers reflects the extremely high probability that they will win the league.
Where can I find the best Eliteserien betting odds?
If you're seeking the best Eliteserien odds, you're in the right place. All the recommended betting sites on this page are among those offering the best value odds to their customers.
Q.
How many football leagues are there in Norway?
A.
Norway's football pyramid comprises nine tiers in total, the top four of which are the most prestigious. Levels five through nine are run by regional associations.