Best Danish Superliga Betting Sites 2023
Danish Superliga betting can be both intriguing and profitable. Our guide to betting on Danish football includes all the tips and tricks you need to become successful.
We explain the league structure, discuss the country's other top football competitions, and share key betting stats and information about the most popular markets in Danish football.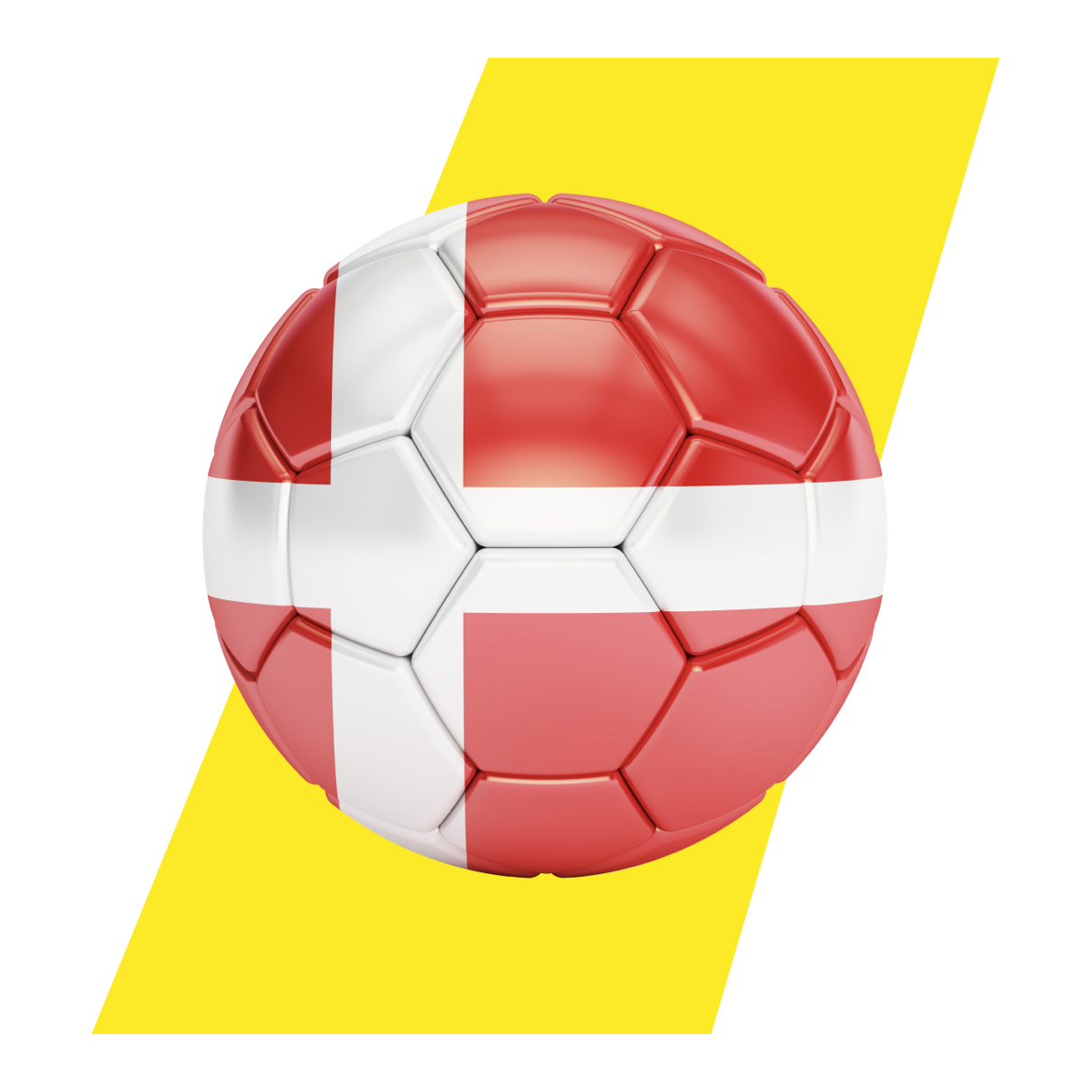 Top Betting Sites for Danish Football – December 2023
Features of the Best Danish Football Betting Sites
When judging a football betting site, you must consider many different factors. What deposit methods can I use? Will there be any fees? How many markets are available? Is the site properly licensed? Are the customer service agents friendly and knowledgeable?
Considering how many bookmakers accept bets on Danish football, identifying the best sites may seem like a time-consuming task. That's because it is. But luckily for you, we have been reviewing the best football betting sites since launching in 2011 and we've done all the hard work for you.
Here's three of the many factors we consider when reviewing Danish Superliga betting sites:
To reap long-term rewards, it's vital to find the best Danish Superliga betting odds on a consistent basis. Doing so maximises your returns whenever you place a winning bet, increasing profits over time. The difference between 2.80 and 3.00 may not seem much as a one-off bet. But add that up over hundreds of bets and you'll quickly see how much money you're leaving on the table.
The best Danish Superliga betting sites ensure that their regular customers are rewarded with frequent offers. It may be cashback on losses, reload bonuses, or even enhanced odds promotions. Whatever it is, we are more inclined to rate a site highly if they look after their customers. We also take the welcome bonus into consideration, comparing it against other top bookmakers.
We all know where to watch European leagues such as the English Premier League or the Bundesliga. The media circus around these competitions ensures that they are televised in pretty much every country across the globe. But games in Denmark can be harder to find. The best betting sites for Danish football offer live streaming options, making it possible for us to view those games.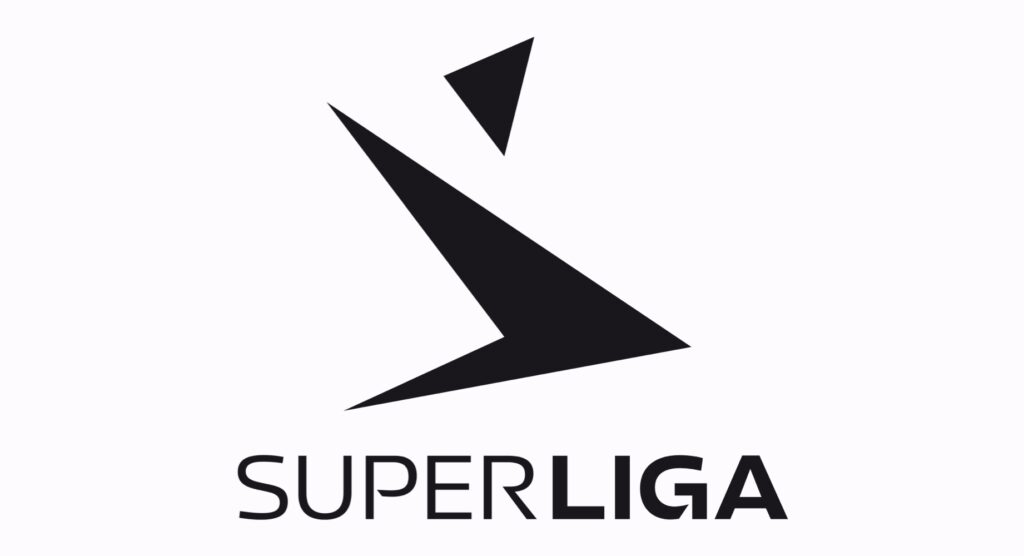 How to Bet on the Danish Superliga Online
Don't fret about taking your first steps towards betting on the Danish Superliga. It's incredibly easy to get started. Follow our step-by-step guide below to start betting on Danish football online:
Step 1
Choose a Betting Site
To begin with, you need to choose from one of our recommended Danish Superliga betting sites. You might be looking for a big bonus, a wide selection of markets, or fast and convenient payment methods. Whatever you need, our honest and unbiased reviews will help you make the right choice.
Step 2
Open an Account
When you've identified your preferred bookmaker, be sure to click through our links so that you get the advertised welcome bonus. When the page loads, find the registration button and you'll see a simple registration form. Enter personal information such as your name, date of birth, and address to complete the registration process. It only takes a few minutes.
Step 3
Make a Deposit
Now that you're registered, you'll need to visit the cashier page to add some funds. Here you'll see a list of multiple banking options. Simply select your preferred method of deposit and enter an amount to deposit. Don't forget to use the bonus code here, if necessary.
Step 4
Place a Bet
You're all done! It really is that simple to get up and running. Your account is open, funded, and you can now start to bet on Danish football. Use the navigation menu to find Danish Superliga betting markets and place your first bet on the European league.
Popular Danish Superliga Betting Markets
Sports betting sites are booming because there are so many great sports to bet on. Also, thanks to online betting there are more odds, markets
As previously promised, our guide to the best Danish Superliga betting sites will cover the most popular betting markets. So, without further ado, let's dive in and discover what they are.
League Winner
League Winner
The league winner market is a real favourite among fans of Danish football betting. This type of bet offers a long-term interest in the competition since it runs for the duration of a league campaign. But on top of that, several teams will have generous odds, allowing for some potentially sizable profits.
All you need to do is identify the side that will lift the trophy at the season's conclusion. Many betting sites allow you to play this market each-way, too. This means you can still bank some returns should your team finish second in the table.
To Be Relegated
To Be Relegated
From time to time, a single team dominates the Danish Superliga. If they are such heavy favourites that the odds become extremely short, the league winner market loses appeal as a betting opportunity. This phenomenon is also seen in competitions like Ligue 1 in France, where PSG tend to dominate proceedings.
In these cases, betting on the relegation market proves popular. Two teams are relegated each season, giving you twice the chance of finding a winner. All of the best bookmakers for Danish football offer such betting opportunities.
European Qualification
European Qualification
This is a fascinating betting market in Denmark since there are so many European spots up for grabs. The sides finishing first and second will qualify to take part in the Champions League, while third and fourth get to compete in the Europa Conference League. Throw in the fact that the Danish Cup winners qualify for the Europa League regardless of league placing, and things get super interesting.
Most of the top Danish Superliga betting sites offer this market and it can be very unpredictable. The possibility for surprises is one of the contributing factors as to why it's such a popular market.
Top Scorer
Top Scorer
Everyone loves to cheer for goals and fans of the Danish Superliga are no different. In recent years the league has been something of a goal fest, as you'll discover later in this betting guide. And that makes the top scorer market even more fun.
If you're knowledgeable, you can make a serious profit by betting on this market. Players are often priced up at double, or even three-figure odds. Plus, your bet effectively lasts for the entire season, providing long-lasting entertainment.
Danish Superliga Betting Statistics
If you're going to enjoy any success from betting on Danish football, you simply must do your research. Without a fundamental understanding of the competitions that you are betting on, you'll be doomed to failure. You may enjoy some short-term fortune, but long-term profits only come from hard work and making informed decisions.
We've compiled a collection of useful statistics to help you with your Danish Superliga betting, which can be seen below. Just remember that the league was reduced from 14 to 12 teams following the 2019/20 season, which naturally impacts the percentages below.
| | 2017/18 | 2018/19 | 2019/20 | 2020/21 | 2021/22 |
| --- | --- | --- | --- | --- | --- |
| Home Wins | 110 (47%) | 98 (42%) | 108 (46%) | 86 (45%) | 76 (40%) |
| Draws | 60 (25%) | 65 (28%) | 53 (22%) | 48 (25%) | 58 (30%) |
| Away Wins | 66 (28%) | 73 (31%) | 75 (32%) | 58 (30%) | 58 (30%) |
| BTTS (Yes) | 134 (57%) | 130 (55%) | 133 (56%) | 114 (59%) | 107 (56%) |
| Over 2.5 Goals (Yes) | 131 (56%) | 127 (54%) | 135 (57%) | 113 (59%) | 91 (47%) |
| Average Goals Per Game | 2.88 | 2.79 | 2.78 | 2.89 | 2.66 |
Our Top Danish Superliga Betting Tips
This guide isn't just about the best Danish Superliga betting sites. We also want to help you find ways to make as much profit from your betting as possible. Although winning punters take many different approaches to their betting, following the below tips can help you find success of your own.
Find the Best Odds
Find the Best Odds
When you win a bet, you must ensure that your payout is as big as it possibly could be. The more you leave money on the table, the greater the chance of failure in the long run. Shop around to find the biggest prices. Additionally, create multiple sportsbook accounts at a variety of Danish Superliga betting sites. This will broaden your reach as much as possible.
In truth, the same could be said no matter what you are betting on. Whether it's a top league such as the English Premier League, or a lesser-known competition like the Chinese Super League. Always find the biggest odds that you can.
Believe in Yourself
Believe in Yourself
If you've crunched the numbers and believe that your bet is a winner, have faith. Don't be swayed by the opinion of a talking head on TV or a newspaper columnist. These people often haven't done the research and are simply paid to court controversy.
Also, pay no attention to what the odds suggest might happen. If you think a result is likely but the bookmakers have priced it up at big odds, that's a good thing. It means you have a value betting opportunity! Don't change your mind just because others disagree with you; always stick by your research.
Pay Attention to Rivalries
Pay Attention to Rivalries
Looking out for big rivalries can sometimes yield profits. It's something of a cliché to say that "the form book goes out of the window" in a derby game. But there's certainly a ring of truth to it. Due to the intense nature of such occasions, unusual things can happen.
The Battle of Jutland (Aalborg and Aarhus) and the Copenhagen Derby (Brøndby and Copenhagen) are big games, where players and fans really hate to lose. Expect to see an increased number of bookings and other statistical anomalies triggered by a high-pressure occasion.
Manage Your Money
Manage Your Money
We cannot stress highly enough the importance of managing your money correctly. Discipline is the common factor among all long-term winning gamblers, whether we are talking about casino, poker or Danish Superliga online betting.
Keep a log of every bet that you make. This will help you to spot negative trends or weaknesses in your strategy. Don't mix your betting bankroll with money that you need for everyday life, such as bill payment or groceries. And above all, never chase losses.
Danish Superliga Format & Previous Winners
To have the best possible chance of success betting on top-flight football in Denmark, we'd better understand the competition's structure. 12 teams play in the Danish Superliga, with the team finishing top at the end of the season claiming the trophy.
Each team plays every other side home and away. After 22 matches, the league splits into two. The top 6 sides all play each other again, both home and away, while the bottom six do likewise.
Three points are issued for a win and one for a draw. At the end of the campaign, the bottom two sides will be demoted to the Danish 1st Division. Ties are broken first by using goal difference, then total goals scored, before looking at the number of away goals.
In recent years, FC Midtjylland have emerged as a force to be reckoned with. The club is owned by Matthew Benham, the man behind Brentford FC in England. Both teams have successfully made use of data analytics to climb their respective leagues.
| Season | Champions | Runners-up | Third Place |
| --- | --- | --- | --- |
| 2021/22 | FC Copenhagen | FC Midtjylland | Silkeborg |
| 2020/21 | Brøndby | FC Midtjylland | AGF |
| 2019/20 | FC Midtjylland | FC Copenhagen | AGF |
| 2018/19 | FC Copenhagen | FC Midtjylland | OB |
| 2017/18 | FC Midtjylland | Brøndby | FC Nordsjælland |
| 2016/17 | FC Copenhagen | Brøndby | Lyngby |
| 2015/16 | FC Copenhagen | SønderjyskE | FC Midtjylland |
| 2014/15 | FC Midtjylland | FC Copenhagen | Brøndby |
| 2013/14 | AaB | FC Copenhagen | FC Midtjylland |
| 2012/13 | FC Copenhagen | FC Nordsjælland | Randers FC |
| 2011/12 | FC Nordsjælland | FC Copenhagen | FC Midtjylland |
| 2010/11 | FC Copenhagen | OB | Brøndby |
Other Danish Football Betting Opportunities
When it comes to betting online in Denmark, there are far more opportunities than just the Superliga. The footballing pyramid in the country has four professional tiers, with as many as nine more regional and amateur levels below that. There's also a cup which is held annually.
Let's look at these other competitions in a little more detail.
1st Division
1st Division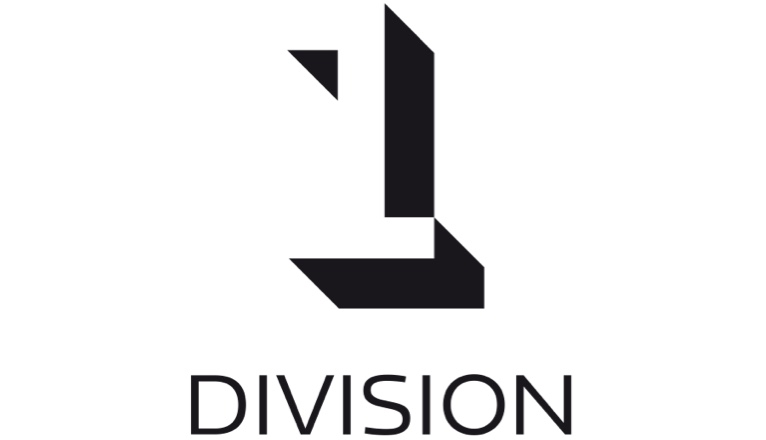 The 1st Division is actually Denmark's second tier. The league features 12 teams and its structure is much the same as the Superliga. Three points for a win, one for a draw and ties broken by goal difference. Each team plays every opponent twice before the league splits into two groups of six. The relegation group are looking to avoid finishing bottom and second bottom, as these sides go down automatically. Two teams will be promoted to the Superliga.
2nd Division
2nd Division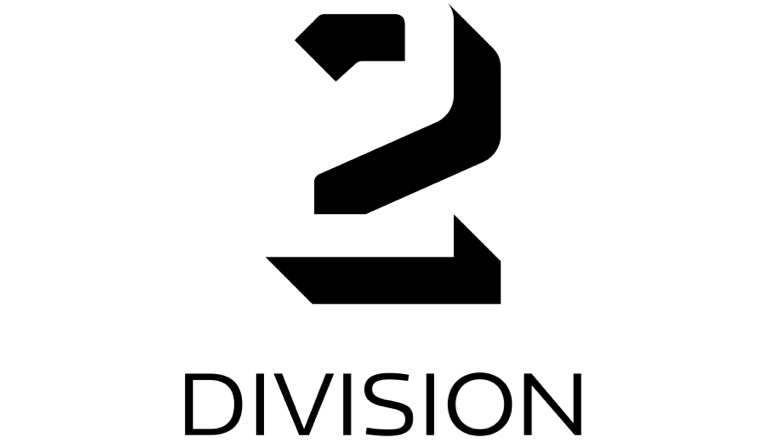 First set up in 1936, the 2nd Division only features semi-professional teams. The structure is identical to the competitions higher up the pyramid, with 12 teams playing each other home and away. After 22 matches, the league breaks into a relegation group and a promotion group. Two teams ascend to the 1st Division, while the bottom two clubs will drop to the 3rd Division.
3rd Division
3rd Division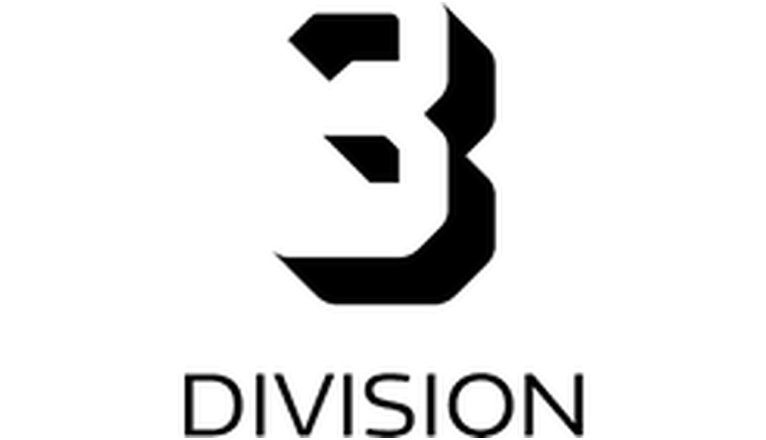 The fourth tier of football in the country is a new competition, having only been created in 2021. Like other leagues higher up the chain, it also has 12 different teams taking part. Since it only features semi-professional clubs, not every bookmaker offers betting on the 3rd Division. However, the bookmakers featured in this guide to the best Danish Superliga betting sites certainly do.
Danish Cup
Danish Cup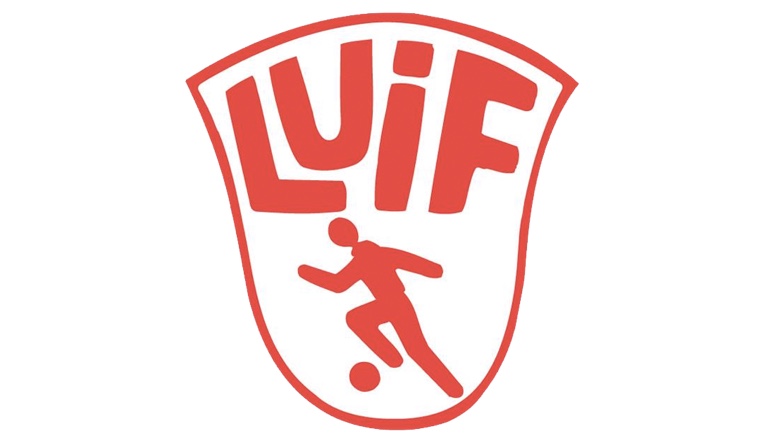 Formed in 1954, the Danish Cup was first won by AGF, who are currently the most successful team in the competition's history. The last of their nine titles came in 1996 and in more recent times, it has been FC Copenhagen dominating the scene. The Lions have lifted the trophy on eight different occasions, half of which came in the last decade.
Ready to Bet on the Danish Superliga?
That brings our comprehensive guide to the best Danish Superliga betting sites to a close. You've learned all about the most popular betting markets, as well as the structure and recent history of this competition. We've also shared a selection of tips to help you make a profit when betting on what is a fascinating league.
If this article made you excited to bet on Danish football, the only thing remaining is to join one of our recommended sites and bet on the latest fixtures.
FAQs
Which betting sites are best for Danish football?
You will find the top Danish Superliga betting sites right here on this page. We've validated each one ourselves, to make sure they are safe and enjoyable destinations for betting on Danish football.
Which team will win the 2022/23 Danish Superliga?
Looking at the latest Danish Superliga betting odds, FC Copenhagen are the clear favourites to claim the title. Should they fail, bookmakers believe that FC Midtjylland are best placed to capitalise.
Is the Danish Superliga good for under 2.5 goals?
As you will see from our previously mentioned stats, the average match in the Danish Superliga features more than 2.5 goals. You can expect to see bigger odds when betting on the under 2.5 goals market.
Q.
How many teams are in the Danish Superliga?
A.
Every season, 12 teams take part in Denmark's premier football competition. However, between 2015 and 2019, the Danish Superliga experimented with 14 teams.