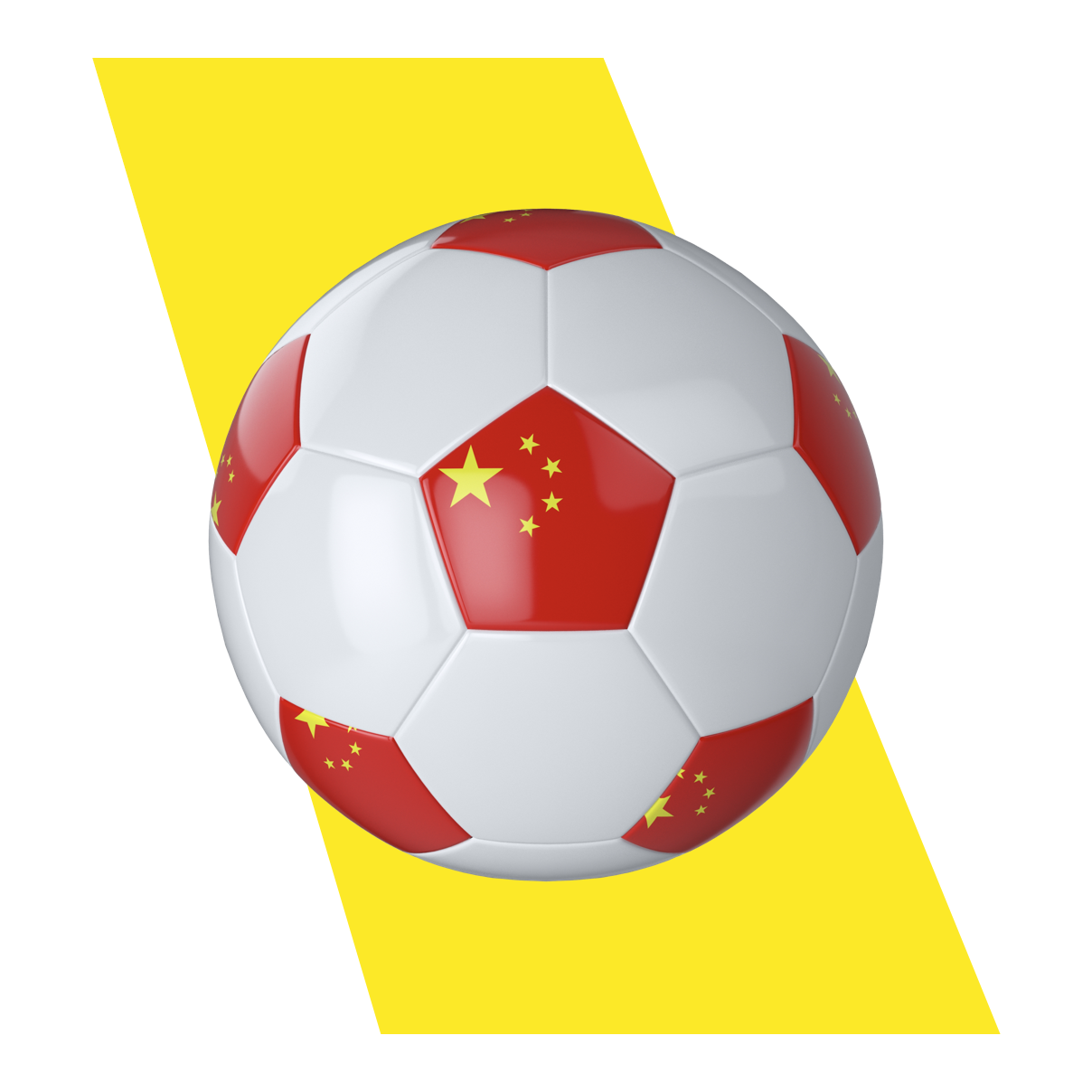 Best Chinese Super League Betting Sites
Welcome to the ultimate guide to betting on the Chinese Super League (CSL). Whether you want to bet on the outright winner of the league or predict the winner of the Shanghai derby played between bitter rivals Shanghai Shenhua and Shanghai SIPG, we've found the best betting sites to help you get started.
Ready to bet on the Chinese Super League? Sign up to one of our recommended sites below and claim your welcome bonus today.
Best CSL Betting Sites – September 2023
Reasons to Join Our Recommended CSL Betting Sites
Wondering why you should join one of our recommended Chinese Super League betting sites? Although hundreds of betting sites accept bets on the CSL, only the sites listed above tick all our boxes.
At SBO.net, we take many factors into consideration before giving our seal of approval. Whilst the number of Chinese Super League betting markets available is one of the key factors we consider, our long list of criteria covers everything from welcome bonuses and banking methods to security measures.
Other important factors we consider include:
The best Chinese Super League betting sites hold licenses from the most respected gambling regulators in the industry, including the UK Gambling Commission (UKGC) and the Malta Gaming Authority (MGA). In addition, these sites boast state-of-the-art security measures such as SSL certificates and Two-Factor Authentication (2FA) to keep you safe.
Why bet on a team at odds of 1.60 when you can lock in 1.70 elsewhere? It may not seem like much of a difference for a single bet, but the difference in odds adds up over time. Our recommended CSL betting sites offer competitive odds on all Chinese Super League matches, and outright markets such as league winner and top scorer.
Another benefit of joining one of our recommended sites is that you can watch matches played at venues such as the Tianhe Stadium and Beijing Workers' Sports Complex. These sites stream Chinese Super League matches in high definition (HD), meaning you can watch all the action on your desktop or mobile without interruptions.
Claim Welcome Offers to Bet on the Chinese Super League
Sports betting sites advertise welcome offers to attract new customers. If you like the sound of a welcome offer, visit the site in question and claim the offer during the registration process. You don't have to accept a welcome offer, but it will give you more money to bet on the Chinese Super League.
Welcome offers come in various forms at online betting sites, with the most popular options being:
Free Bets
Free Bets
The most generous CSL betting sites will treat you to a free bet. It's essentially an amount of money that the betting site will credit to your account, giving you a chance to place a bet before making your first deposit. Just make sure you read the terms and conditions, as the small print will state the minimum odds accepted (such as 1.50) and how long your free bet is valid (such as seven days).
This is how a standard free bet works, but what about a risk-free bet? This type of offer means the site will credit your account with a free bet up to a certain value should your first bet lose. For instance, let's say you accept a £25 risk-free bet offer. If you bet £40 and lose, you will receive a free bet valued at £25.
Deposit Bonuses
Deposit Bonuses
As a new customer, you can also boost your balance by taking advantage of a deposit bonus. The best online betting sites will match a percentage of your first deposit (often 100%) up to a specific value (such as £100). Let's say you claim a 100% up to £100 sports betting bonus and deposit £100. The site will match the full amount, meaning you now have £200 to bet on Chinese Super League matches.
Like free bets, deposit bonuses have terms and conditions. These T&Cs outline how you can use your bonus funds, and what you must do to convert your £100 bonus to withdrawable funds.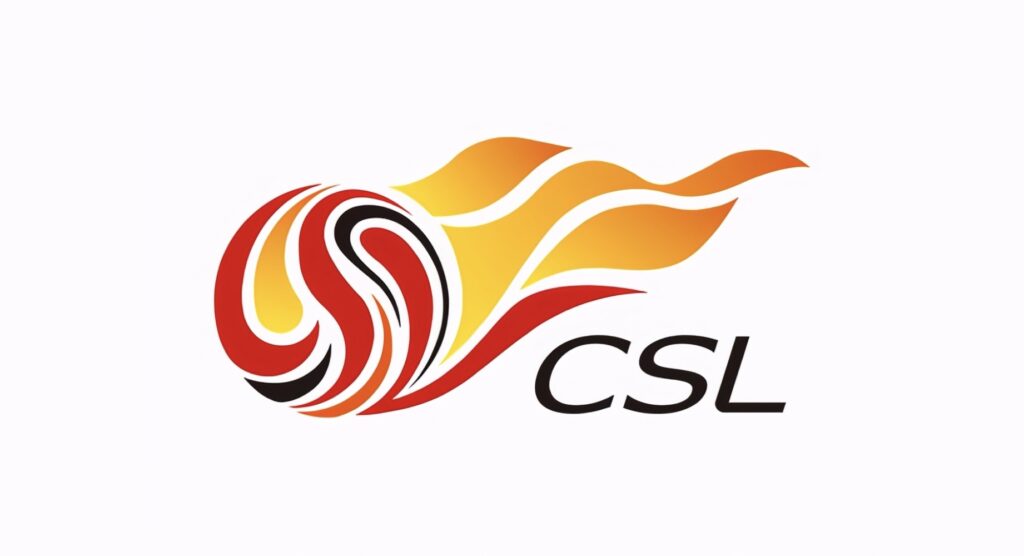 Popular Chinese Super League Betting Markets
The top Chinese Super League bookmakers offer over 100 betting markets for every match. You can bet on everything from the full-time result to the correct score and first scorer. Four of the most popular CSL betting markets include:
Asian Handicap
Asian Handicap
If you have used Chinese betting sites before, then you'll know exactly how Asian Handicaps work. This type of betting market originated in the Far East and eliminates the possibility of a draw. You will see numbers such as 0, -0.5, and -1 listed beside their respective odds. Here's what these figures mean:
The 0 Asian Handicap is a popular choice when evenly matched teams play each other. You receive your stake (the amount of money you bet) if the match ends in a draw. If the team you bet on wins, your bet wins. If the other team wins, you lose.
The -0.5 Asian Handicap means your team is starting with a disadvantage on the scoresheet. Your team must win by at least one goal for your bet to win. If the other team wins or the match ends in a draw, you lose.
The -1 Asian Handicap works in the same way, except this time your team must win by two or more goals. If your team wins by one goal, you receive your stake. If the other team wins or the match ends in a draw, you lose.
Of course, you could also select +0.5 and +1. The handicap bets mean the team you've selected start with a half-goal and one-goal lead, respectively.
Booking Points
Booking Points
Chinese Super League matches are often fiery affairs, especially derbies such as Shanghai Shenhua vs Shanghai SIPG, Beijing Guoan vs Shanghai Shenhua, and Guangzhou Evergrande vs Guangzhou R&F.
Chinese football supporters do not take kindly to their team losing to rivals. As expectations are high, players often tackle even harder than usual. If a player mistimes their tackle and hurts a player from the opposition, the referee may show a yellow or red card. Other players may remember this challenge and seek revenge by making tough tackles of their own.
CSL betting sites allow you to bet on the number of booking points in a match. A yellow card is worth 10 points and a red card is worth 25 points. If a player receives a second yellow, the referee will show a red card. Each player can receive a maximum of 35 booking points.
Let's say you bet over 60.5 booking points in a clash between Shanghai Shenhua vs Shanghai SIPG at odds of 2.00. This means there must be at least seven yellow cards, one red card and three yellow cards, or two red cards in the match for your bet to win.
Match Corners
Match Corners
It can be exhausting watching a Chinese Super League match. Most teams have an attacking mindset and like to counterattack at the speed of light, meaning a flurry of action at both ends of the pitch.
As both teams attack so frequently, they both have lots of shooting opportunities. Goalkeepers and defenders block many of these shots, resulting in corners. You can use this to your advantage by betting on the total number of corners in a match.
Let's say you bet over 10.5 corners in the national derby between Beijing Guoan vs Shanghai Shenhua. If the match ends with 11 or more corners, you win.
Match Goals
Match Goals
There's a reason so many Chinese Super League betting tips focus on goals: CLS matches are often high-scoring affairs. As mentioned above, Chinese teams take an attacking approach and unleash shots from everywhere. Interestingly, the most goals scored in a CSL match is eight: Shanghai SIPG 8–0 Dalian Yifang (3 March 2018).
If you expect teams to score goals for fun, check out the over/under odds. As online bookmakers expect more goals in Chinese Super League matches compared to many other leagues around the world, they set over/under odds accordingly. Over 2.5 goals may be 1.40, meaning you must bet £100 to win £40. For odds closer to even money, you may have to bet on over 3.5 goals.
Of course, you can also bet on fewer goals. Many successful Chinese Super League punters bet under in matches expected to have lots of goals in the hope of both teams cancelling each other out. For instance, you may find favourable odds on under 4.5 goals, meaning you win if there are less than five goals.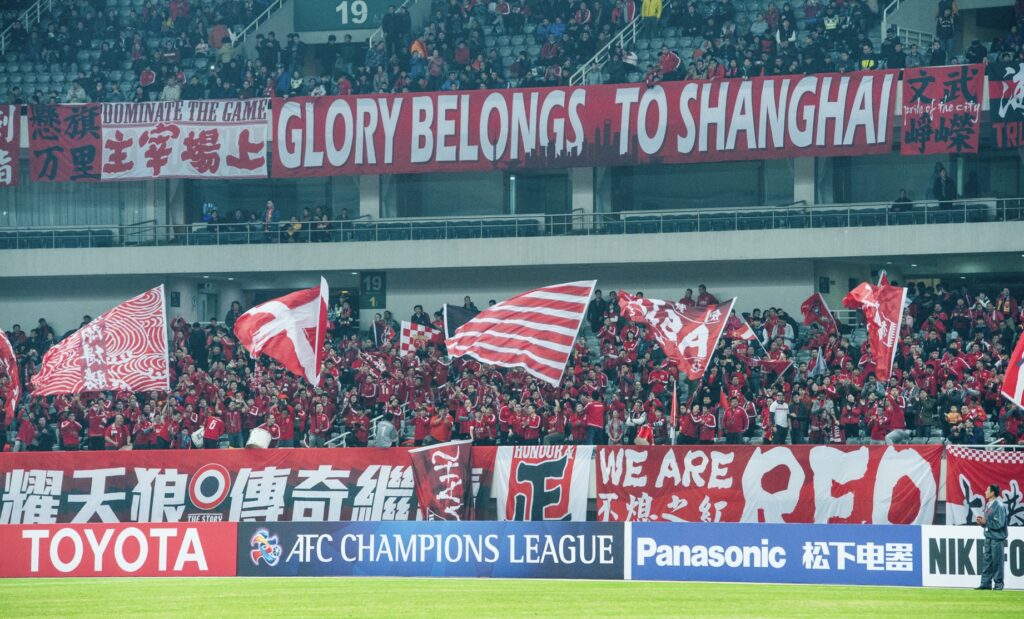 Chinese Super League History and Format
Founded in 2004, the Chinese Super League is the highest tier of professional football in China. The CSL was established following a rebranding of the Jia-A League, a league that operated on a professional level from 1994 until 2003. The Chinese Football Association (CFA) decided a rebrand was necessary because of the Jia-A League's reputation following a series of match fixing scandals.
How Does the Chinese Super League Work?
Contested by 12 teams in its inaugural season, the CSL has since expanded, with 18 teams competing in China's top football league since the 2022 season. The current format means there are eight matches for every round of fixtures. Each team plays 30 games, meaning the Chinese Super League provides lots of football betting opportunities.
The team that tops the league at the end of the season wins the title. In addition, the top four teams qualify for the AFC Champions League (ACL). The winners of this competition gain entry to the FIFA Club World Cup, where they compete against the winners of elite competitions held in other continents. Guangzhou Evergrande became the first Chinese club to compete in the competition in 2013.
The two lowest-placed teams are relegated to China League One, with the top two teams from the second-tier league taking their places. The best Chinese Super League betting sites also accept bets on League One matches, and you can also bet on which teams will secure promotion to the CSL.
Unlike many top European leagues, such as the English Premier League and La Liga which begin in September and end in May, the Chinese Super League starts in February or March and ends in November or December.
Bet on the Latest CSL Fixtures
Ready to claim a welcome offer and bet on the Chinese Super League? We have listed the best CSL betting sites for your country on this page, so visit your preferred site and open an account to get started.
Frequently Asked Questions
What's the best Chinese Super League betting site?
It's difficult to pick just one site, so we have created a list of the best
Chinese Super League betting sites
on this page. Each of these sites accepts a wide range of bets on all 240 games played in the CSL each season, and season-long bets such as league winner and top scorer.
Can you bet on the Chinese Super League in the UK?
Absolutely! The
best UK bookmakers
allow you to bet on every match in the Chinese Super League. Many online bookies offer over 100 betting markets for each match, offering odds on everything from the full-time result to the number of corners taken and the first player to score.
Where can I watch Chinese Super League?
In China, China Sports Media (CSM) has exclusive rights to broadcast Chinese Super League matches until 2025. International broadcasters hold the rights in other countries. In addition, many of the
best betting sites
live stream matches in HD, allowing you to watch all the action on desktop or mobile.
Why are Chinese football clubs so rich?
Many Chinese Super League teams are owned by billionaire investors. Xu Jiayin, one of China's biggest real estate developers, is the majority owner of Guangzhou Evergrande. The property tycoon is one of many Asian investors with a significant financial interest in Chinese football clubs.