How to Win at Football Betting
While joining a great bookmaker is a key factor when considering how to win at football betting, if you want to maximise your profits, you must also understand the secrets of successful bettors. Luckily, our betting experts have gathered their top insights into a comprehensive and easy-to-follow guide.
So, if you want to win at football betting more consistently, we've got you covered. Read on to discover how and where to bet, how odds work, the different markets and bonuses available, and plenty of tips to help you profit from football betting.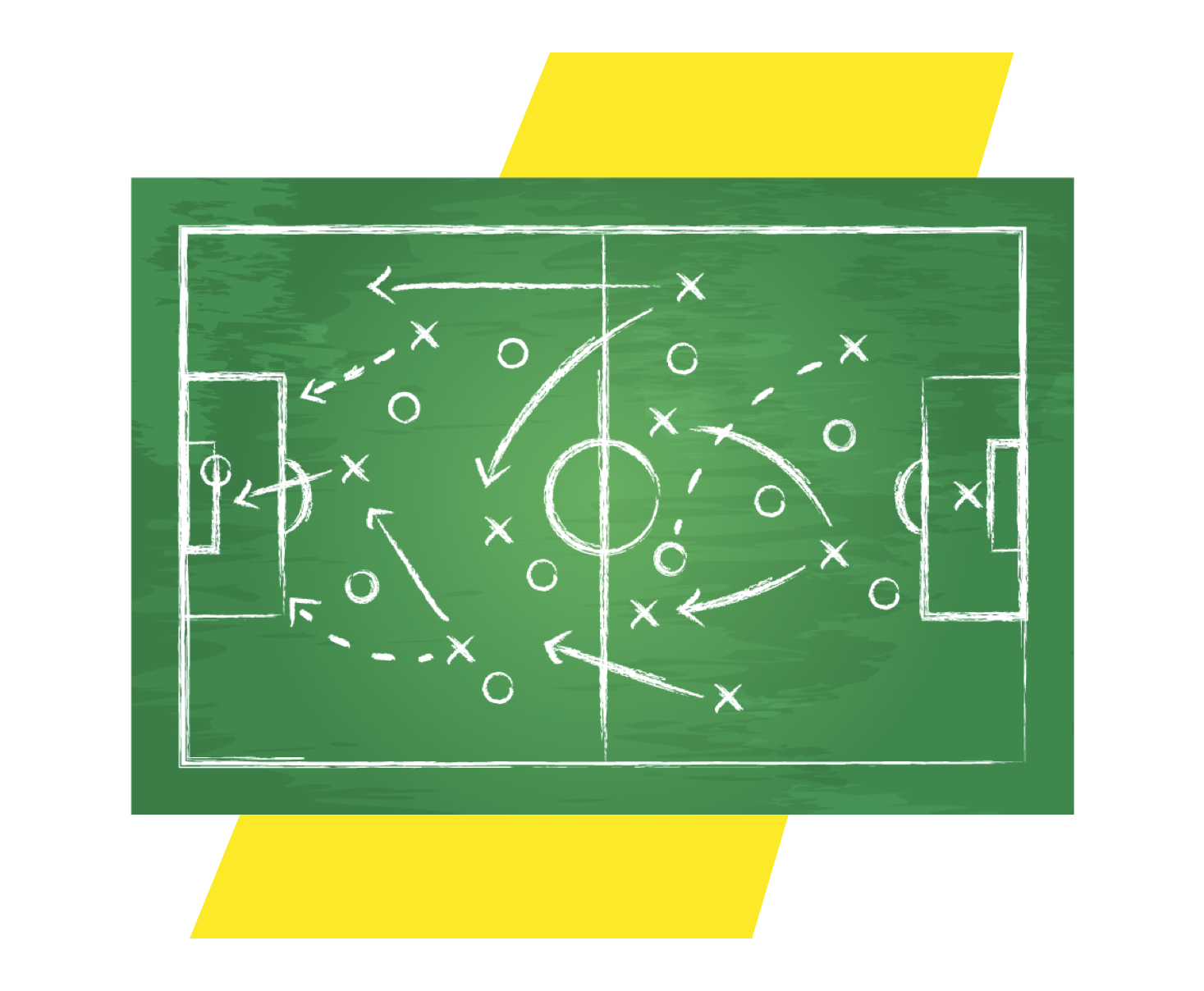 Best Football Betting Offers – December 2023
How Football Betting Works
Thanks to online betting, wagering on football has never been more simple and convenient. All you need to get started are an account with a reliable bookmaker and a small deposit fee to start placing your bets. The most popular type of bet for novices is outright winner, which is a single bet, predicting a home win, an away win, or a draw. However, there are many markets to take advantage of when betting on football.
Before you start thinking about how to win football bets more often, you need to understand how the odds work, and identify which markets you can profit from. Also, when you sign up for a sportsbook, always use bonuses to boost your bankroll. When you register, you'll find welcome bonuses, and for existing punters, there are reload bonuses, and enhanced odds to enjoy.
Yet, to succeed, you must find good value in your strategies. You'll often find more opportunities in football games in-play, but before kick off, always use statistics. And when you bet, you should remember the higher the odds, the greater your returns, but at the same time, the bigger the risk.
How to Win: Football Betting for Beginners
So you want to master football betting? 'How to win' is a skill that starts with the basics. These include picking a reputable bookmaker, understanding the odds, and claiming promotions.
We look at these aspects and break them down for you below.
Only Join Reputable Betting Sites
First things first: to stay safe, we recommend that you stick to reputable betting sites. We're talking about bookmakers that hold a licence from a prestigious authority such as the Malta Gaming Authority (MGA). When a sportsbook is licenced, you know your funds are safe and the odds are fair. Furthermore, when you use reputable sportsbooks, your personal information is secure as these sites use SSL encryption.
Before having a betting strategy, you must understand the odds. At all online sportsbooks you have the option of fractional or decimal odds. Also, always check for how high the odds are before betting. If at one sportsbook the market is 3/1, whilst at another it's 5/1, then you're missing out on a substantial amount of winnings.
Claim Free Bets and Promotions
Bonuses and promotions are one of the best ways to extend your bankroll. For example, on registration, you'll be rewarded with a welcome bonus. These come in the form of a matched deposit bonus, or a free bet. For existing customers, bookmakers offer money back guarantees, boosted odds, and special accumulators for you to take advantage of.
Follow Free Football Betting Tips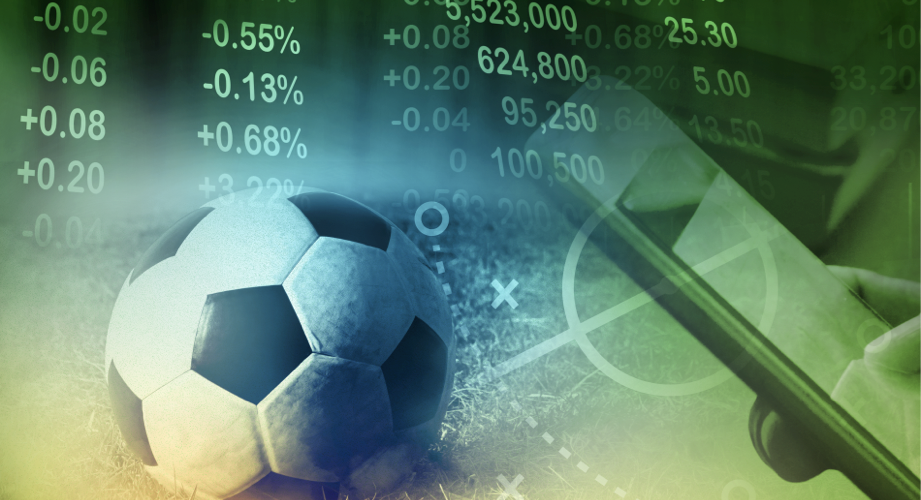 Following betting tips is crucial to success in how to win on football betting. Our experts do all the number crunching and trend spotting, which will save you hours of time. Also, our dedicated free football betting tips page is updated regularly, and provides analysis on many different football leagues.
By taking advantage of our free betting tips, you will be able to make more informed bets. And together with bankroll management, you'll have all the ingredients for successful football betting.
Online Bookies With the Best Offers
Here at SBO, our experts test each bookmaker and only recommend the best. We check the quality of bonuses and promotions offered, the available payment options, and the responsiveness of customer support. We prioritise sportsbooks with a decent pay out percentage, with anything above 90% deemed as good.
The bookmakers we recommend are all licensed by international regulators, and offer punters hundreds of markets to bet on for each football match. You can even take advantage of betting features such as cash out and bet builders.
Click on the banner below to join our top-rated site and grab a bonus. Then read on to pick up the best football betting strategy pointers from our experts.
Top 10 Tips: Football Betting Strategy to Win More
To help you succeed, we have provided you with ten expert tips on how to win at football betting. We cover all aspects of your betting journey, from claiming promotions, to learning football betting strategies and controlling your emotions, especially when a big match is on.
Below are our expert's top football betting tips to help you maximise your profits when betting on the beautiful game:
✔
Tip One – Utilise Statistics
Tip One – Utilise Statistics
When it comes to using statistics for football betting, there are a few key things to keep in mind. First, it's important to focus on the statistics that are most relevant to the match you're betting on. This might include metrics like goals scored and conceded, home and away records, and head-to-head statistics between the two teams.
It is also helpful to identify trends and patterns. For example, you might notice that a particular team performs well in derbies, or play better in specific weather conditions. By identifying these patterns, you will make more informed decisions about which bets to place.
Of course, statistics should not be the only factor you consider when placing bets. You should also take into account other factors like team news, form, and injuries. By combining multiple sources of information, you will get a more complete picture of each team's strengths and weaknesses.
Finally, even the most well-informed and strategic bets can sometimes lose. However, by using statistics and data you're able to improve your chances of winning because you're betting on logic rather than gut instinct.
✔
Tip Two – Follow Tipsters
Tip Two – Follow Tipsters
If you're looking to improve your football betting, following tipsters is a good rule of thumb. Tipsters are individuals or organisations who provide predictions and advice on upcoming matches, based on their analysis and expertise.
An advantage of following tipsters is that it will save you time and effort in researching matches and analysing data. By relying on the expertise of a reputable tipster, you can potentially identify value bets, and improve your odds on how to win on football betting. Then again, it's important to choose your tipsters carefully.
It's also crucial to keep in mind that following tipsters is not a guaranteed path to success. Even the most knowledgeable and experienced tipsters can be wrong, and no one is able to predict the outcome of every match with 100% accuracy.
Another consideration is that following tipsters can be expensive. Some charge fees for their services, and even those who don't, may require a significant investment of time and money to implement their recommendations.
✔
Tip Three – Use Different Bookmakers
Tip Three – Use Different Bookmakers
To enhance your football betting strategy, a useful tip is to use different bookmakers. This means placing your bets with multiple sportsbooks, rather than relying on just one.
There are a few reasons why this is beneficial. First, different bookmakers often have different odds for the same match. By comparing the odds at various sportsbooks, you will identify the best value bets and increase your profits.
Second, using multiple bookmakers gives you a wider range of options for types of bets and markets available. Some sportsbooks may specialise in certain types of bets, such as Asian Handicap, while others may offer more niche markets like correct score or first goal scorer.
A third benefit of using different bookmakers is that you can take advantage of promotions and bonuses offered by each site. One sportsbook may offer a free bet for signing up, while another may offer enhanced odds for a specific match.
Nevertheless, when you use multiple sportsbooks, it's time consuming, and when it comes to tracking your bets, it becomes more complicated.
✔
Tip Four – Understand Different Betting Markets
Tip Four – Understand Different Betting Markets
Understanding the different betting markets in football is vital if you want to improve your chances of winning. It's paramount to have a solid understanding of the basic markets, yet, it's worth exploring more advanced options, such as draw no bet, and over/under goals.
On average, in each football match there are 100+ markets to choose from, covering everything from corner betting to handicap markets. When you understand each market, you have more options to bet on, which gives you more opportunities to succeed in football betting.
With online sportsbooks, you're able to bet in play, whilst you are watching the action live. Often, there are more live betting markets than pre markets, so understanding each market properly will bring about more betting opportunities.
One trend with online sportsbooks is to request your own odds. All you need to do is contact the customer support with your betting request, or tweet the bookmaker using the specified hashtag on Twitter.
✔
Tip Five – Always Keep Records
Tip Five – Always Keep Records
Keeping records of your bets is a key part of how to win football betting. By recording your bets, you can track your progress over time, identify trends, and learn from your successes and failures.
The main benefits of keeping records is that it allows you to evaluate your betting performance. By looking at your results over time, you can identify which types of bets are most profitable for you, and which markets you have the most success in.
Also, keeping records helps you stay disciplined with your betting. By tracking your bets and their outcomes, you can hold yourself accountable and avoid making impulsive or emotional decisions.
To keep records of your bets, just use a simple spreadsheet. Make sure to include information like the date, the teams involved, the market you bet on, the odds, and the outcome of the bet. You may also want to include notes on your thought process behind each bet.
Remember, keeping records of your bets is not only helpful, but it's also essential if you want to develop a successful betting strategy.
✔
Tip Six – Take Advantage of Promotions
Tip Six – Take Advantage of Promotions
A big part of how to win on football betting is taking advantage of promotions and bonuses offered by bookmakers. There are many different types of promotions available, such as welcome bonuses, free bets, boosted odds, and cashback offers.
By using a bonus you are wagering with free money, so as long as you can fulfil the turnover requirements, you can seriously boost your bankroll. If you like to bet on accumulators, many sportsbooks also offer acca insurance. For example, if you place a bet with six legs and only five are correct, your stake will be refunded.
Keep an eye out for ongoing promotions that are available to existing customers. Bookmakers often offer these promotions, and they can be a great way to increase your profits even further. One example is boosted accas, which are normally priced at 5/1 but the bookmaker might offer them at 7/1.
To make the most of promotions, do your research and compare offers from different bookmakers. You should also read the terms and conditions carefully, to ensure that you understand any restrictions or requirements that apply.
✔
Tip Seven – Do Not Get Emotional
Tip Seven – Do Not Get Emotional
Football betting can be an exciting and emotional experience. It's important to always keep your emotions in check, to be successful in the long run. Making emotional decisions can lead to impulsive and irrational betting behaviour, which can quickly drain your bankroll and hurt your overall profitability.
One of the most crucial things to remember when considering how to win football betting is to never bet more than you can afford to lose. This can help you stay calm and level-headed, even when things aren't going your way. You should also avoid chasing losses or trying to make up for past mistakes with bigger and riskier bets.
Football betting is a marathon, not a sprint, and it's better to aim for steady and consistent profits over time rather than trying to get rich quickly. This means being patient, disciplined, and focused on your long-term goals.
Also, when betting on big games or high-profile teams, it's advisable to avoid getting caught up in the hype. Since these matches offer the potential for big payouts, the best way to profit from seasonal promotions is to keep a cool head and follow best footall betting strategies and practices as usual.
✔
Tip Eight – Make a Plan and Stick to It
Tip Eight – Make a Plan and Stick to It
Making a plan and sticking to it is a football betting tip that every bettor should follow. A solid betting plan can help you stay disciplined, make informed decisions, and achieve your betting goals.
The first step in creating a betting plan is to set clear and realistic goals. This could be anything from achieving a certain win rate or profit margin, to developing a particular betting strategy or system. Once you have your goals in mind, the process of how to win football betting is much simpler.
Your plan should include things like bankroll management. You should always decide how much money you are willing to risk on each bet and stick to this limit, even when things aren't going your way.
You should also decide whether you are going to place bets pre match or in-play. Betting live provides more value but is more risky. On the other hand, if you're betting on markets before kick off, stick to markets you have researched heavily.
✔
Tip Nine – Never Over Bet
Tip Nine – Never Over Bet
One of the best football betting practices is to never over bet, as it can lead to losing your whole bankroll quickly. It also means carefully selecting your bets or events, and not impulsively betting whenever something is on.
Over betting can happen for a number of reasons, such as chasing losses, or getting caught up in the excitement of a big game or event. However, always remember that even the best bettors can experience losing streaks, and no single bet is ever guaranteed to win.
To protect your bankroll, practise good money management and stick to a strict budget for each bet. This means only risking a small percentage of your overall bankroll, and no more than 2-3%. It's also a good idea to never bet on matches that you don't have a strong understanding of.
It's critical to maintain an objective mindset when betting, and avoid letting your emotions or biases cloud your judgement. This means doing your research, analysing the odds, and making informed betting decisions based on the available information.
✔
Tip Ten – Try Football Betting Strategies
Tip Ten – Implement Football Betting Strategies
There are plenty of strategies you can utilise to win at football betting, but first you need to understand them. Some are simple, whilst others are more complicated.
The best football betting strategy for beginners is the 1-3-2-6 betting system. The numbers refer to the number of betting units you should stake each time. For example, if you have a bankroll of £100, your first bet should be 1% = £1, the second bet should be 3% = £3, and so on.
A profitable football betting strategy is the Pareto principle. Essentially, the theory states that 80% of outcomes come from 20% of causes. As an example in football, the top 20% of teams win 80% of the trophies. Using this strategy can be applied in the goalscorer markets, as often the striker will get 80% of the goals.
By using a strategy, you are placing bets on logic and reason, rather than gut instinct. Moreover, you'll be able to optimise your betting session instead of losing your bankroll on one bet.
Ready to Try Football Betting Strategies?
You've learned about how the odds work, the different types of bonuses, and why you should join only reputable sportsbooks while betting on football. Also, our expert betting tips put you in a prime position to win at football betting.
The next step is to sign up with one of our recommended bookmakers. Each one is rigorously tested by us, and you're able to take advantage of the latest bonuses to boost your bankroll. Sign up to our top recommended site below and start your betting adventure today!
FAQs
How to be successful in football betting?
Winning at football betting requires discipline, knowledge and a plan. To give you an insight with the latest statistics, you should follow tipsters, but most importantly manage your bankroll efficiently. To help in this, always keep a record of your bets and you'll be able to keep track over a period of time.
What is the secret of winning football betting?
There is no secret to football betting and how to win, but there are many things you can do to optimise your results. Always place bets on markets you understand and look to find opportunities in niche markets such as Asian handicaps or over/under goal markets.
Which bet is easiest to win in football?
The easiest bet to win at football betting is match result or goals markets. By studying the form of players and teams, you can make an informed decision on what will happen next. With goal markets, often teams score or concede in a certain timeframe within 90 minutes, so you can use this knowledge to place bets.
What is the smartest way to bet?
The best football betting strategy is often the simplest one, and of course one that you fully understand. When you place a bet, never commit more than 2-3% of your bankroll, and analyse the bets you made to learn from your mistakes. With our tips you can place smarter bets, but patience and discipline are the key to success.
What is the most profitable football betting strategy?
The most profitable football betting strategies are ones that are supported by statistics. Match result and goal markets are two examples that are simple to understand and place bets on. However, the odds are shorter, but when data is on your side, you have sound reasoning to make profitable bets.