Our Complete Guide to Online Betting in India
Sports betting in India has grown in popularity since it moved online. But, what is the best Indian betting site? How do you make a bet? Can Indian bettors use safe and legal sites?
We answer all these questions and more in this complete guide to betting in India. Our team has studied Indian betting laws, found the best banking methods and written comprehensive guides on how to make a bet. Whatever you need, we've got you covered.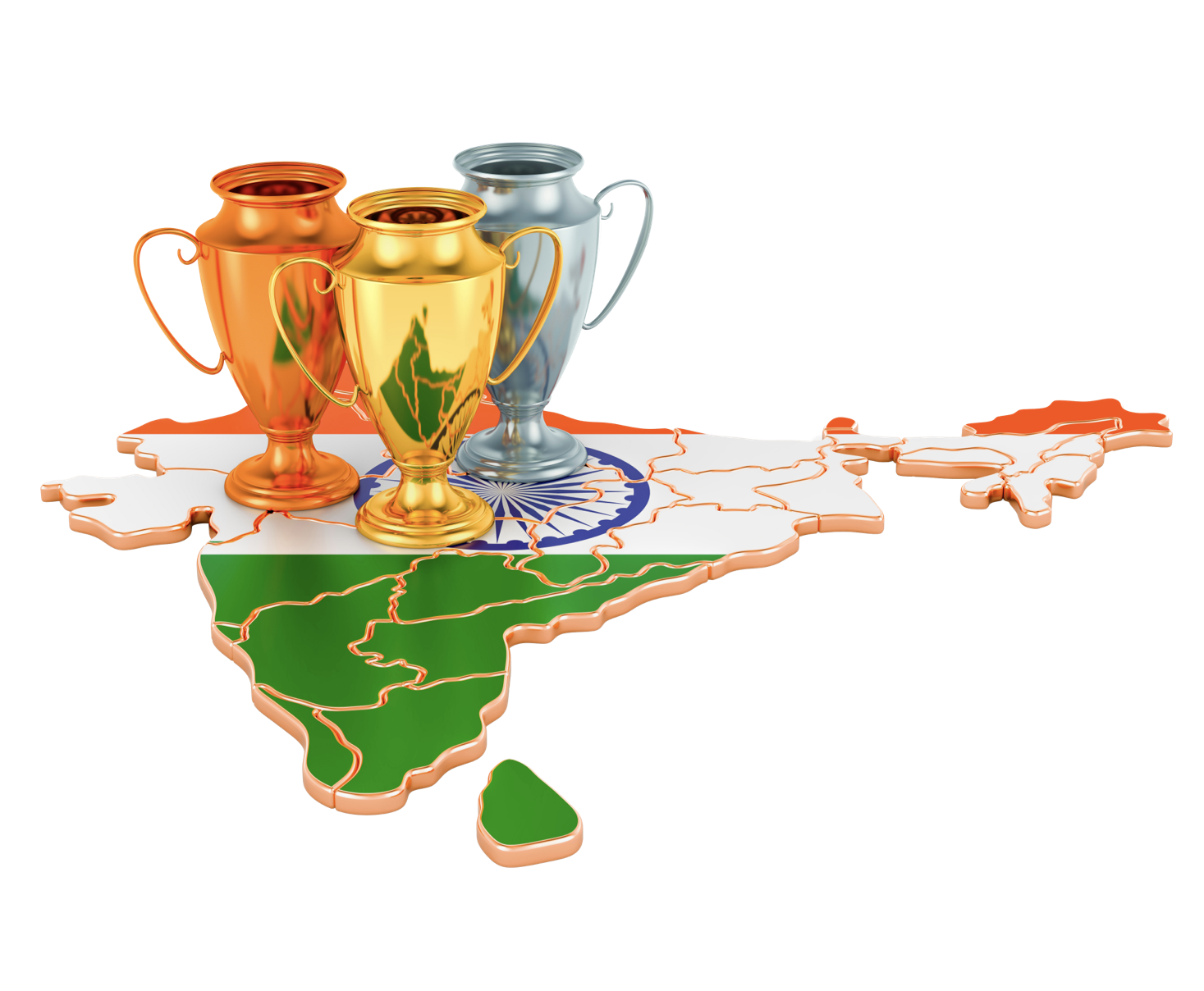 Best Online Bookies for India – December 2023]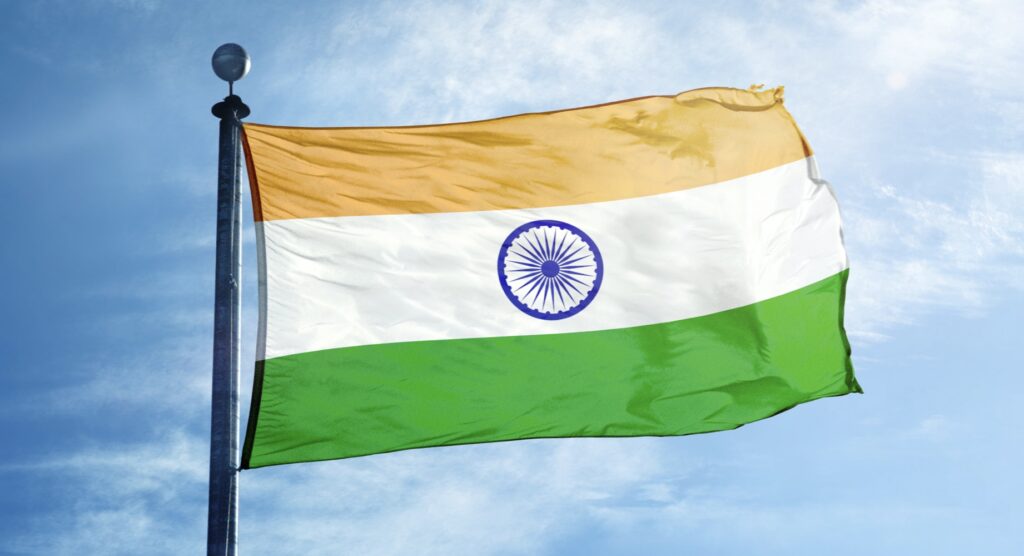 Is Online Betting Legal in India?
There is no law that states online betting is illegal in India. Casinos are illegal as part of the Public Gambling Act, 1867, however, due to the obvious fact that the internet wasn't around when this law was made, online activity is not covered.
What this means for millions of Indian bettors is that they can make bets on sports from around the world, on foreign sites, without any real risk. Using cricket as an example, IPL betting online is a huge business and in reality, millions of bets are made on this competition alone.
We only recommend betting sites that are:
Fully legal for India bettors
Licensed by a gambling authority
Safe and secure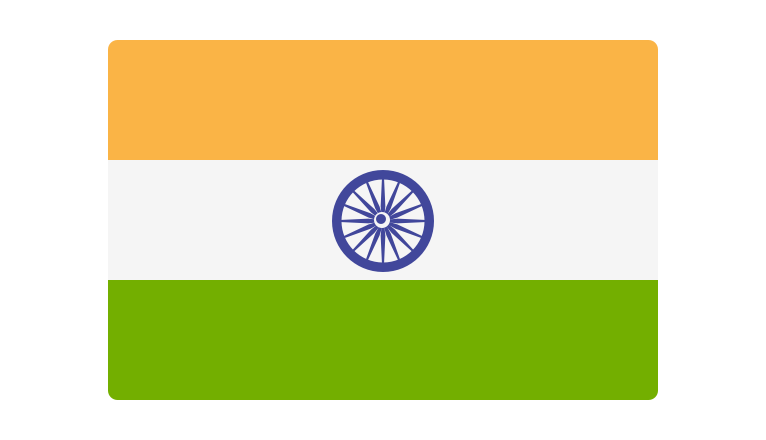 Sports betting itself is also a bit of a grey area within India law. Many states have their own laws that permit horse racing betting at race tracks, but physical betting shops or bookmakers are not permitted.
Changes are expected to Indian gambling legislation over the coming years as the Government moves to control some of the large amounts of money that are bet overseas. One state, Sikkim, has already made legislative changes and issued its first licence to an Indian betting site in 2014.
No major changes are in progress though, so for the time being, Indian punters will continue to be able to enjoy sports betting with top betting sites like Bet365.
Deposits and Withdrawals at Indian Betting Sites
One of the most important parts of betting online is being able to add money to your account. Also, if your bet is successful and you want to withdraw your winnings, it's vital that you can do this quickly and efficiently.
This is not always easy in India, as many people who want to bet online don't have a bank account. The best way to get around not having a bank account is using a Paysafecard.
Although there aren't loads of places to buy Paysafecards in India, you can visit the Paysafecard website and see if there is a vendor near you. The only other option is to ask a friend or family member with a bank account to deposit for you.
If you have a bank account things are much more straightforward, for example, you can use e-wallets such as Skrill and Neteller to deposit at the best Indian betting sites. We discuss them in more detail below.
How to Deposit Money to a Betting Site in India
It's important that you have a deposit method you can trust. There are loads of great options for you, including Skrill where you can use Indian Rupee. If you want to find out more, we discuss different banking options further down the page.
Now you've chosen your method, depositing your money is simple, but we know it can take a couple of times before you are confident. That's why we have created a simple, step-by-step guide below:
Step 1
Sign up to one of our recommended betting sites in India. You will have to enter some basic information such as name and email to create an account.
Step 2
Click on the 'Cashier' button – this is usually located near the top of the page near the navigation bar.
Step 3
Choose your preferred deposit method – e.g Skrill or Neteller.
Step 4
Choose the amount you wish to deposit. Remember that some payment methods have a minimum deposit requirement.
Step 5
If you are eligible for a welcome bonus and there is a code, then make sure you enter it at this stage. Hit 'Submit' when you're happy with your selection.
Step 6
In most cases, the money will appear in your account immediately and you're ready to start betting.
How to Make a Bet Online in India
Step 1
Find the sport you want to bet on – this can usually be found on the left-hand side of a betting site or you might find specific sports or events on the home page.
Step 2
Select the market you want to be on, for example 'match winner' and click the bet you want to make. This will add it to your betslip – this will usually be displayed on the right-hand side of the page.
Step 3
In the betslip, choose your stake – the amount you want to bet. It will also show you how much you will receive if the bet wins – returns.
Step 4
If you're happy, click place bet or start the process again to combine multiple bets in one.
How to Withdraw Money From a Betting Site in India
Withdrawing money from your betting account is more straightforward than depositing. You've done the hard work of setting up the account and winning a bet, now all you have to do is click withdraw.
Just like depositing, withdrawing money at an Indian betting site is done through the 'cashier'. Go to the cashier, select withdraw and enter the amount.
The money usually takes 1-3 working days to process however many methods are much quicker than this, for example, withdrawals from Neteller can be completed in just a few hours.
Know Your Customer Checks
When withdrawing money from an online betting site, you may be asked to provide some additional information. This is in place to prevent illegal gambling and ensure you are protected whilst betting.
If you are asked to do this as part of a Know Your Customer check, usually you just have to give a copy of ID like a driving license or passport. Sometimes though you have to send further documents that could include:
Payment ID – This could be a copy of a bank card or recent statement
Proof of Address
If you are asked to provide information like this to a betting site, don't worry, this is normal and is in place to protect bettors. Once you have given the information requested, your withdrawal will be processed normally.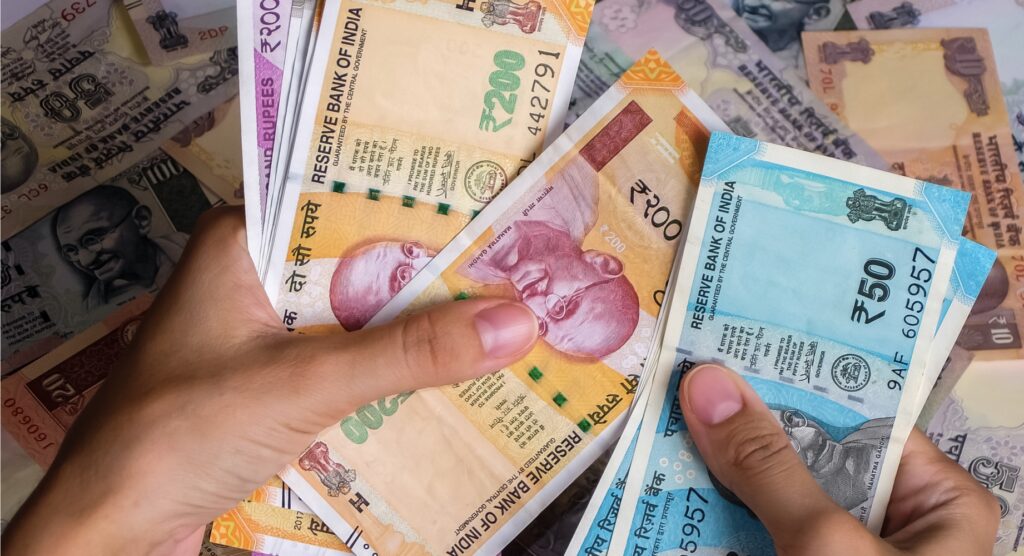 What Makes a Good Betting Site?
We've completed reviews of over 250 betting sites from around the world and only recommend the best ones to you. We look out for the things that make the biggest difference when you bet online. They include:
Licensing & Safety
Licensing & Safety
We only recommend fully licensed sites that guarantee your security whilst betting online. Most our recommended sites are licensed by the UK Gambling Commission. In order to maintain a license from the UKGC, every betting site has to follow a strict set of rules that stop illegal gambling, ensure games are fair and all bettors are safe.
Fast & Easy-To-Use Apps
Fast & Easy-To-Use Apps
To keep up with the action whilst betting online, you need a great app. Luckily the sites we recommend boast some of the fastest and most efficient betting apps on the market.
Bonuses & Free Bets
Bonuses & Free Bets
Joining a new betting site and getting a generous welcome bonus can make a huge difference to your experience. Getting a gift is great, especially when it gives you the chance to win more whilst betting on your favourite sport.
Reputation & Odds
Reputation & Odds
The reputation of a company is really important. Betting sites are no different and many people stick with well-known brands for a reason. These established sits offer the best odds because they can afford to. There is also a reason why millions of people use them – they offer a great service every time.
Best Banking Methods for Betting in India
Now that online betting in India is becoming more common, it's also easier to deposit your money with a variety of banking methods. These include:
E-wallets
E-wallets
Popular e-wallets include Skrill, Neteller and PayPal. These 3 online payment giants offer their customers loads of perks including excellent security, the ability to exchange currencies and move money easily across different accounts.
Skrill, Neteller and PayPal process billions of dollars collectively each year and have been operating for a combined total of over 50 years. Each of these companies are a great option if you are looking to fund your sports betting account in India.
Betting Online in Indian Rupee INR
Betting Online in Indian Rupee INR
Although many of the best betting sites in the world are based in Europe, there is still an easy way for you to bet online using Indian Rupees. It's even possible to wager at online cricket betting sites in India Rupees so you don't have to miss out on any of the action in your favourite sports.
E-wallets are a great option to pay in Indian Rupee at a foreign site. For example, with Skrill, you can convert from Rupee to Euro and then make a deposit at your preferred site with ease.
Cryptocurrencies
Cryptocurrencies
Cryptocurrencies like Bitcoin, Ethereum and Ripple are increasingly accepted by online betting sites. Above anything else these new forms of currency offer sports bettors brilliant levels of anonymity online and more and more betting sites are accepting these methods.
Debit and Credit Card
Debit and Credit Card
Nearly all gambling sites in India accept standard debit and credit cards like Mastercard and Visa. These trusted banking methods provide ease and convenience and are used by many sports bettors around the world.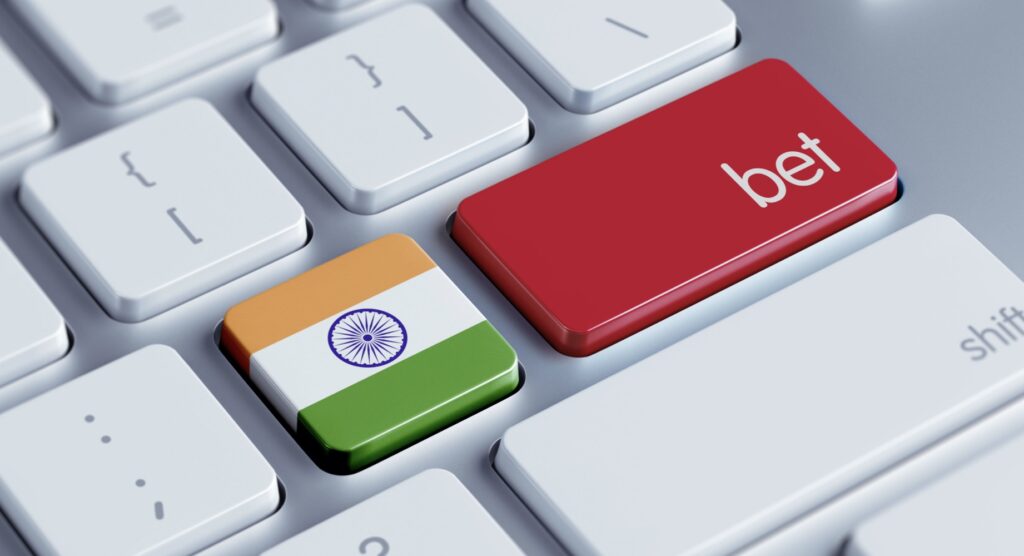 How to Bet on Cricket Online
India is a sports-mad nation. Nothing sums this up more than the passion and love Indians have for cricket. When the national team plays in a major match the whole country watches and the domestic t20 competition, the IPL, is the premier short-format league in the world.
Given the love for cricket across India, there are lots of cricket betting sites willing to take bets from Indian punters. But, are there good cricket betting sites in India? Is it best to use a well-known brand like Bet365? How do you bet on cricket online?
Firstly, our recommendation is that you use an established sports betting site such as Bet365.
Using an established brand means you are guaranteed safety and security as they are licensed by the UK Gambling Commission. You never have to worry about not being paid or your account being compromised at a site like Bet365.
Another benefit of using a top betting site like Bet365 is that you will get a great welcome bonus and on average, the best odds. Because the company is bigger and has been around longer, they can afford to offer slightly better odds across all sports, including cricket.
So, how do you actually bet on cricket? We'll break it down with this step by step guide.
Step 1
Head to your preferred betting site.
Step 2
Find cricket in the list of sports – this is usually in the left-hand column.
Step 3
Find the match or series you want to bet on – this will be displayed in a list in the middle of the page.
Step 4
Find the market you want to bet on – for example, 'To Win the Match', 'Man of the Match' or 'Top Team Batsman'.
Step 5
Select the bet you want to make – for example, 'India – To Win the Match' or 'V Kholi (India) – Top Team Batsman'.
Step 6
Your bet will now be in the betslip – this is usually on the right-hand side of the page.
Step 7
Select your stake – the amount you want to bet and check the returns – how much you will receive if the bet wins
Step 8
Hit the 'place bet' button. Sit back, relax and enjoy the match
Other Popular Sports for Betting in India
Indian sport is synonymous with cricket having produced some of the world's greatest ever players, won multiple world cups and the biggest domestic competition, the IPL. However, there are some other sports that Indian bettors love too.
Football
Football
The international appeal of football, especially the world's biggest leagues like the Premier League and La Liga, definitely extends to India. Although most Indians prefer playing and watching cricket, football is firmly in 2nd place when it comes to betting in India.
Europe's best players like Lionel Messi and Harry Kane are adored in India, as are the biggest teams like Manchester United and Real Madrid. That's why, apart from betting on the Indian Super League, so many bets are placed both on European leagues and on the Champions League.
Horse Racing
Horse Racing
The tradition of horse racing in India is over 200 years old. Like Britain, India also has 5 'classic' races that are seen as the pinnacle of the sport in India and span across the calendar year.
In many India states, laws have been passed that allow bets to be taken at horse racing tracks and 1000's of bets are placed at Mahalaxmi Racecourse in Mumbai alone.
Field Hockey
Field Hockey
India's national game, Field Hockey, is loved by many millions across the nation, many of whom also bet on the sport. India has a proud history of competition in field hockey, boasting a total of 8 Olympic gold medals – 3 more than any other nation.
Pro Kabaddi
Pro Kabaddi
Another popular sport for betting in India is Kabaddi. The Pro-Kabaddi league has been running in India since 2014 and is hugely popular on TV and on Indian betting sites.
Claimed by 127 people this week
Get up to €/$30 in Free Bets
Terms and conditions
Terms and conditions:
Min Deposit: €/$10; First deposit matched up to €/$30; 1x wagering at odds of 1.75+ to unlock Free Bet; Credit Card, Debit Card & PayPal deposits only. –
Terms apply
India Online Bookmakers FAQ
Is online gambling legal in India?
Yes, Indian residents can bet online without any issues. On the whole, gambling is illegal in India due to the Public Gambling Act but this doesn't cover any online activity.
What is the income tax on gambling winnings in India?
Tax on your winnings is 30% if you are an India resident. It's perfectly legal to make bets at foreign betting sites however it is your responsibility to arrange payment of tax on your winnings.
Is Bet365 legal in India?
Yes, it's legal and Bet365 states that they accept players from India on their website. They also accept Indian Rupee as a currency.
Q.
Is Skrill safe to use in India?
A.
Yes, Skrill has an excellent reputation and record on security. It offers the highest level of encryption to its customers and so is a great option for sports betting in India.