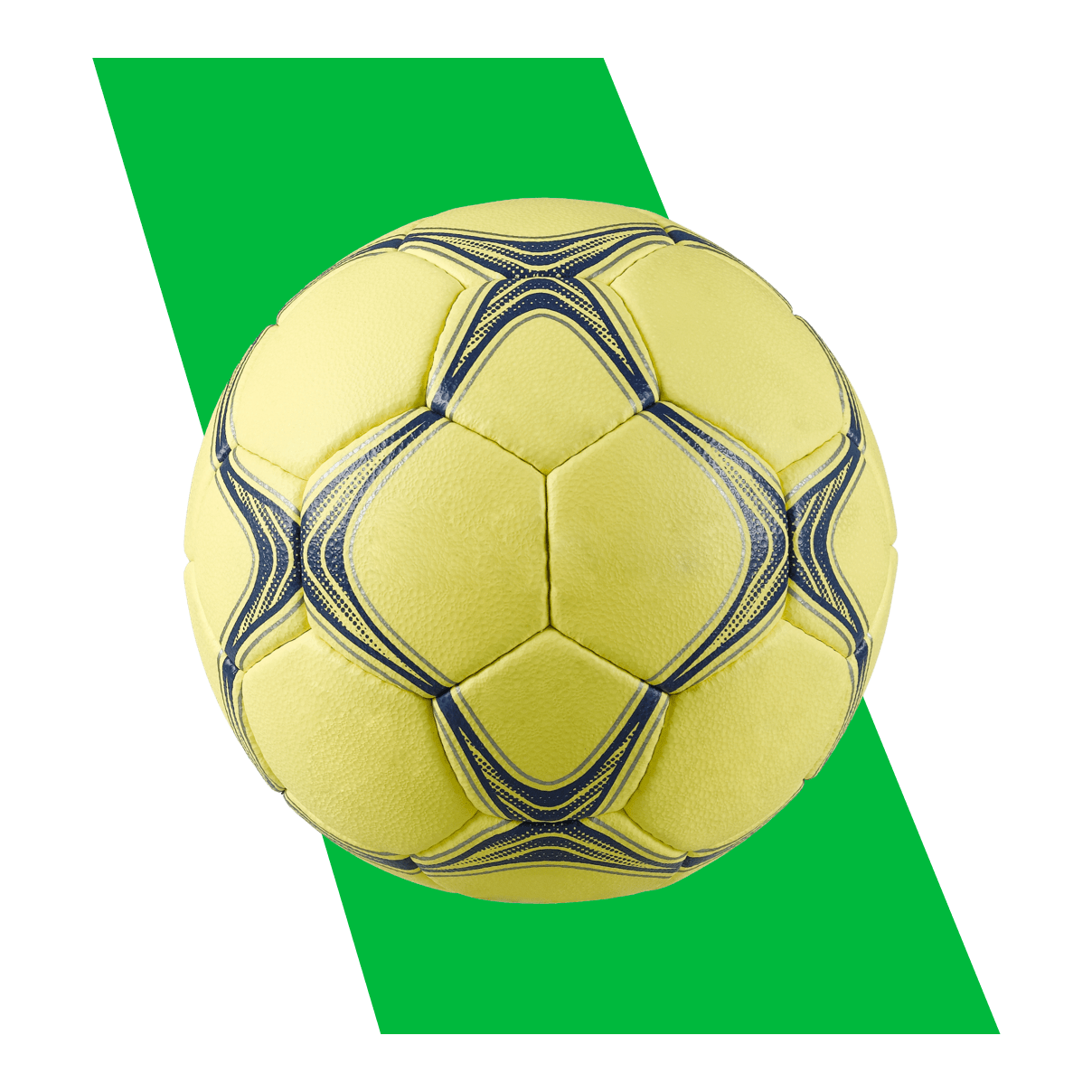 The Best Handball Betting Sites for 2023
Welcome to the ultimate handball betting guide. This page contains everything you need to know about the fast-paced, high-scoring team sport that combines elements of basketball, rugby and hockey to keep you on the edge of your seat.
Our guide includes a step-by-step guide to betting on handball, information on popular handball competitions, and so much more.
Best Handball Betting Sites – October 2023
A Beginner's Guide to Handball
Before you sign up and start betting on the latest handball matches, it's important to understand the basic principles of the team sport. Here's an overview of the rules of handball to help you get started:
A standard handball match lasts for one hour, divided into two 30-minute halves. There is a 10–15-minute interval between halves.
Handball teams feature seven players per side – one goalkeeper and six field players.
To win in handball, a team must score more goals than their opponents. If both teams score an equal number of goals, they must play a maximum of two 5-minute periods of overtime. If the scores remain level, a shootout takes place to determine the winner.
All the action takes place on an indoor court measuring 40 metres long by 20 metres wide, meaning the playing space is slightly bigger than a basketball court (28.7 metres by 15.2 metres).
The semi-circle area around each goal is known as the crease or the zone. The dashed semi-circle line drawn on the floor nine metres out from the goal is the free throw line.
While located within the crease, goalkeepers can touch the ball with any part of their body, but they must get rid of the ball before leaving the crease. Meanwhile, field players can only touch the ball with any part of their body from the knees up.
How to Bet on Handball Online
Betting on handball is as easy as turning on your computer or mobile and logging on to any bookmaker servicing European punters. Don't believe us? Follow our step-by-step guide below to sign up and place your first bet on the pulsating sport within a matter of minutes:
Step 1
Join a Top Betting Site
Compare the handball betting sites listed on this page. We've given each of these sites our seal of approval because they all boast competitive handball betting odds on European leagues and major competitions. Visit your preferred site and complete the registration process.
Step 2
Make Your First Deposit
Now you have a betting account, it's time to make your first deposit. Navigate to the cashier or banking section to view your deposit options. Select one of these payment methods. Then you must input your payment details and confirm how much you wish to deposit.
Step 3
Navigate to the Handball Section
Now it's time to find the handball section. Most sites provide an A-Z list of sports, making it easy to navigate to the sport you wish to bet on with a single click. Select handball from this list. Then select the league or competition you wish to bet on to view upcoming fixtures and select a match.
Step 4
Place Your Bets
You will then see a long list of betting markets and the respective odds for each outcome. As we will discuss in the next section, you can bet on everything from match winner to how many goals there will be. Click the odds to add a selection to your betting slip and confirm how much you want to bet.
Step 5
Watch the Action Unfold
After you place your bet, it's time to kick back and watch the action unfold. The best handball betting sites provide a live streaming service for many European leagues. Alternatively, you can follow the end-to-end action by watching a graphical representation of the match.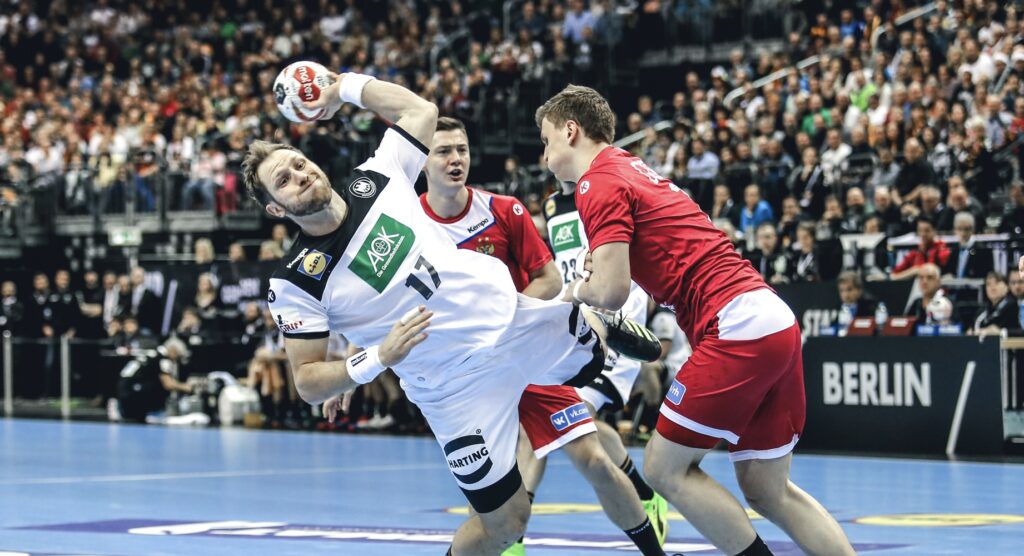 Most Popular Handball Betting Markets
There aren't many handball betting markets when you compare it with other sports. Although you won't find 100+ betting markets for a handball match, those that are available are easy to understand.
Here's four of the most popular handball betting markets:
Match Betting
Match Betting
Nothing is more straightforward than betting on the outcome of a match. You can bet on three options: the home team, a draw, or the away team.
For example, you might bet €100 on Denmark defeating Germany at odds of 1.80. If the Danes win, you will receive €180 (€80 in winnings + your €100 stake). If Germany wins the match or it ends in a draw, you lose your bet. Simple, right?
Handicap Betting
Handicap Betting
Most bookmakers frame handball betting markets with and without the draw option, as well as offering handicap lines to enliven what may otherwise be one-sided betting heats.
For example, Denmark may start a match against Germany with a -5.5 handicap. If you back the Danes in the handicap betting market, they must win by 6 goals or more. Any other result means you lose, even if Denmark win.
Totals Betting
Totals Betting
Handball is a very high-scoring sport. Indeed, there is a rule that enables referees to penalize teams for what is known as passive play. The laws compel sides to play an attacking game, which makes for a good spectacle and increases the excitement of handball betting.
Remember that handball teams average between 20 and 35 goals per game, so take this into consideration when viewing handball betting odds.
Prop Betting
Prop Betting
The best bookmakers for handball also offer a range of player and team prop bets.
For example, you might want to bet on the number of goals or assists a field player will make during a match or throughout a season/tournament. Or you might back a goalkeeper to make x number of saves.
Handball betting sites also accept bets on whether a match will go to overtime or end in a dramatic shootout.
Bet on Major Handball Competitions
Every four years handball is part of the Olympic Games and every two years – at least since 1993 when the cycle was changed – handball has its own world championship event. Although these are the most prestigious handball competitions, international club tournaments and domestic leagues take place throughout the year to ensure you have plenty of handball betting opportunities in between.
IHF World Handball Championship
IHF World Handball Championship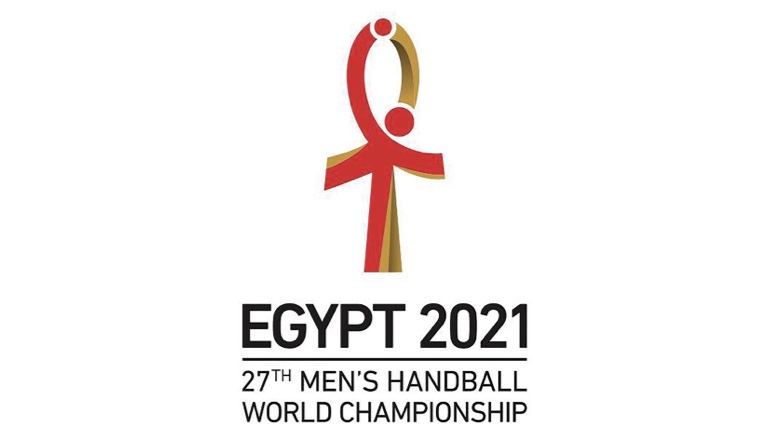 European countries have completely dominated both the men's and women's World Handball Championships since being founded in 1938 and 1957, respectively. France has won the men's championship six times to date (1995, 2001, 2009, 2011, 2015, 2017), while Sweden and Romania boast four championships. The international tournament takes place every two years in odd years.
Summer Olympic Games
Summer Olympic Games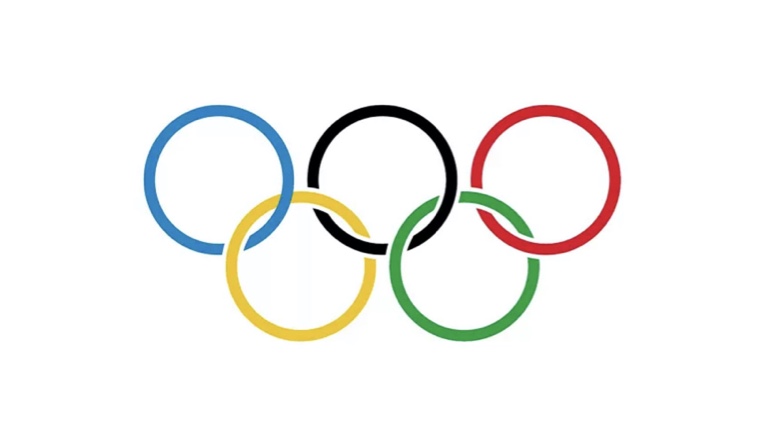 Since handball rejoined the Olympic Games program in its indoor guise in 1972, teams representing countries that no longer exist have enjoyed the most success. Yugoslavia won gold twice (1972 and 1984), the Soviet Union triumphed three times (1976, 1988 and 1992) and East Germany prevailed in 1980. Croatia, Russia, France, and Denmark have all won gold since the 1996 Summer Olympic Games.
EHF Champions League
EHF Champions League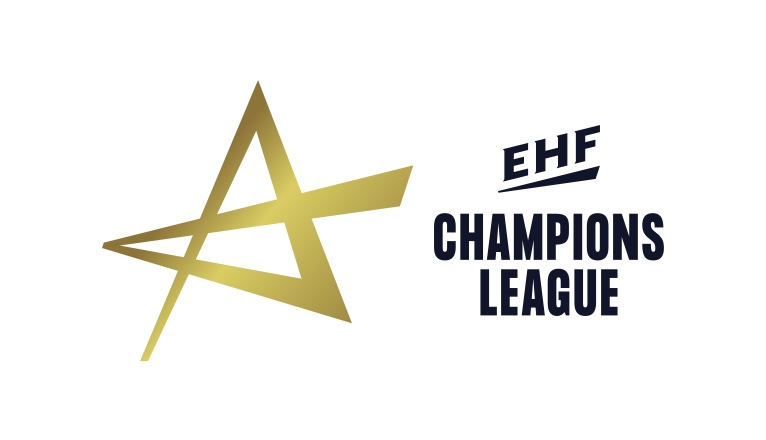 There are several international club handball tournaments, the pick of which is the European Handball Federation-run Champions League, a competition with over 50 years of history. Barcelona has won the competition nine times, including five seasons on the bounce in the 1990s and 2000s. Other teams like THW Kiel, RK Vardar and Montpellier have also claimed the championship in recent years.
Domestic Leagues
Domestic Leagues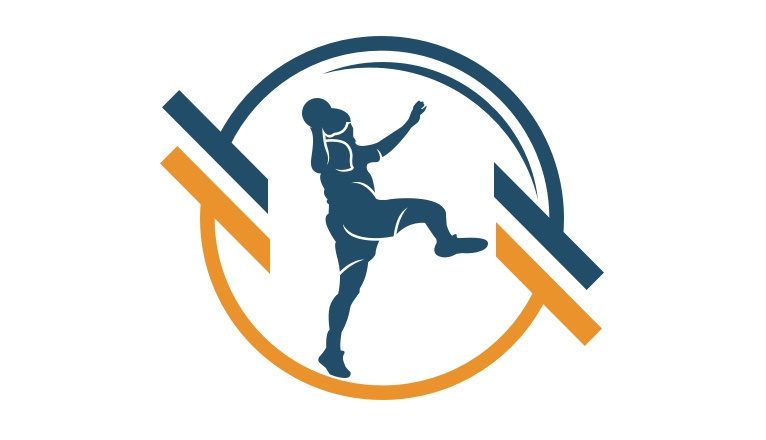 While the results of the European club handball tournaments show that the domestic leagues in Germany and Spain are the best around, the competitions in several European countries are of a sufficiently high quality that bookmakers are happy to compile and trade markets on them. There are excellent leagues operating throughout Scandinavia, and handball is a rare team sport in which the betting turnover on women's matches is similar to that of men's games.
Handball Betting Tips & Strategy Advice
Want to bet on handball like a pro? We want to help! Here's our top four handball betting tips and strategies to help you profit while watching and betting on all the action.
Do Your Research
Do Your Research
Don't read handball betting odds and bet without doing any research. Has one of the teams dominated previous meetings? Are they in good form? Will key players compete or are they nursing an injury? These are just a few of the factors you must take into consideration when betting on handball. Follow teams on social media and check handball betting websites for the latest updates.
Never Back a Draw
Never Back a Draw
Although handball betting odds often make the draw look like a tempting bet, we urge you to avoid betting on a stalemate. The end-to-end nature of handball ensures lots of goals and matches rarely end in a draw. They don't happen enough to warrant accepting the odds typically offered by bookmakers, so don't get sucked into backing a draw.
Goalkeepers Are Key
Goalkeepers Are Key
One of the best handball betting tips we can give you is to put your faith in great goalkeepers. With most professional handball teams scoring between 20 and 35 points per match, having a good shot stopper guarding the net can prove key. You can profit by betting on the team with the best goalkeeper, or you can bet under on the totals market and hope for lots of saves.
First Half Totals Betting
First Half Totals Betting
Yes, it's true that handball is a high-scoring team sport, but there is often a feeling out period in the first half. Neither team wants to concede first, and teams don't usually pull their goalkeeper until the end of the second half. As casual fans of the sport rush to bet on over, experienced handball bettors explore the first half totals market and bet under if the odds make sense.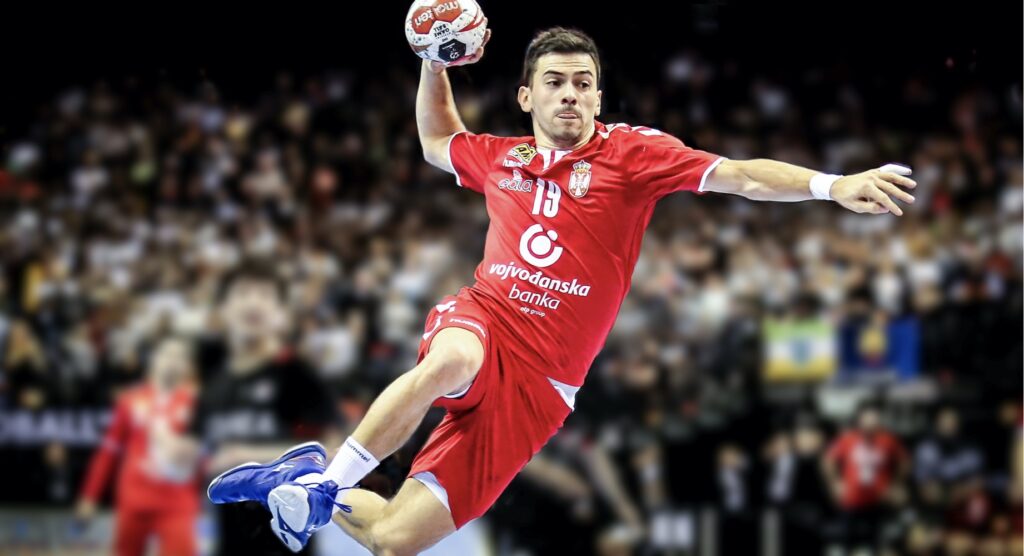 Where Is Betting on Handball Most Popular?
For a sport whose advocates often claim it is the world's second most popular behind football, handball is largely anonymous in English-speaking countries. But just because handball has not managed to crack the American or British sports market does not mean it is not massive elsewhere.
Although the United Kingdom has not been bitten by the handball betting bug – as far as most Britons are concerned, handball is something that results in a free kick or penalty in football – handball betting is incredibly popular throughout Europe, and the best betting sites provide a range of markets to suit European bettors.
Representatives from eight nations – Denmark, Finland, France, the Netherlands, Norway, Poland, Sweden, and Switzerland – convened to form the International Handball Federation just after the Second World War and betting on handball, naturally, is popular in all those countries today.
Other European nations that have taken handball to their hearts are Austria, Croatia, the Czech Republic, Germany, Hungary, Iceland, Romania, Russia, Serbia, Slovakia, Slovenia and Spain. Further afield, Brazil, China, Egypt, Japan, South Korea, and Tunisia appear in the top 25 of the International Handball Federation's overall ranking table.
Bet on the Latest Handball Matches
Now you're an expert on handball betting, it's time to join our top-rated bookmaker and bet on the latest matches.
FAQs
Where can I bet on handball?
You can bet on the fast-paced, high-scoring team sport with any bookmaker operating in Europe. Our comprehensive guide contains a list of the
best handball betting sites
, making it easy for you to sign up and bet on the latest matches in European leagues and major competitions.
Can I bet on handball live?
Absolutely! Speed of play and scoring frequency make handball a popular sport for
live betting
. Navigate to the live betting or in-play betting section of your chosen site and select handball. You can then select one of the matches to view the latest betting odds, which change with almost every passage of play.
Which site offers the best handball betting odds?
No single site offers the best handball betting odds. With so many European bookmakers covering the sport, these sites compete for your business by offering competitive handball odds. One site may offer the best odds for today's standout match, but another site may offer better odds for the next fixture.
Q.
Can I bet on handball from my mobile?
A.
Of course, you can. The best bookmakers for handball offer dedicated
betting apps
that you can download for free. They require little storage space, and you can log in with one tap of the screen. Alternatively, you can log in via your mobile browser and access a mobile-friendly version of the site.