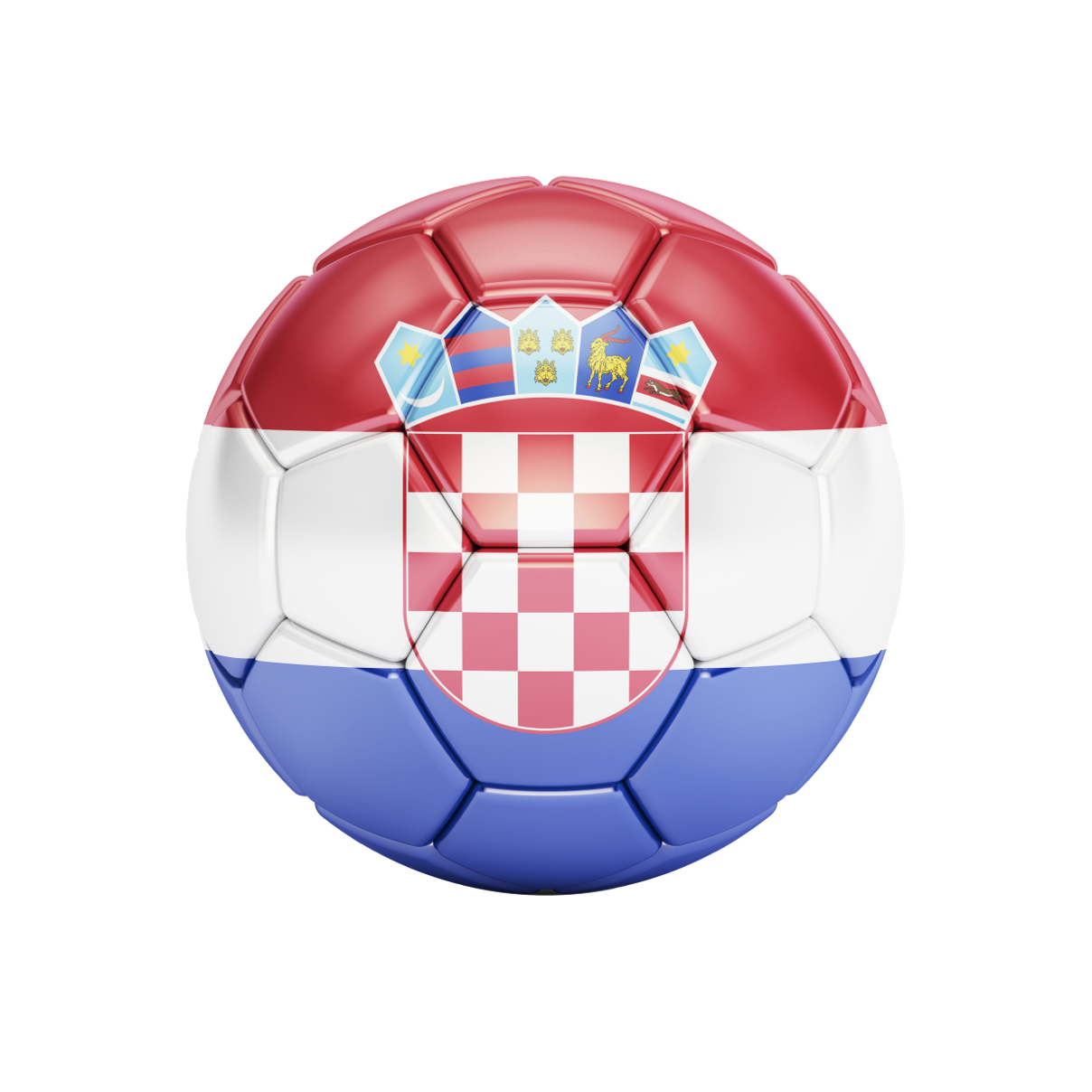 The Best Croatian Betting Sites for 2023
Welcome to the ultimate guide to sports betting in Croatia. This page contains information on everything from the advantages of using international betting sites in Croatia to the legality of betting online in the land of a thousand islands.
Our guide also covers the advantages of using international betting sites, how to deposit at Croatian betting sites, the most popular sports for betting in Croatia, and much more.
Best Croatian Betting Sites – December 2023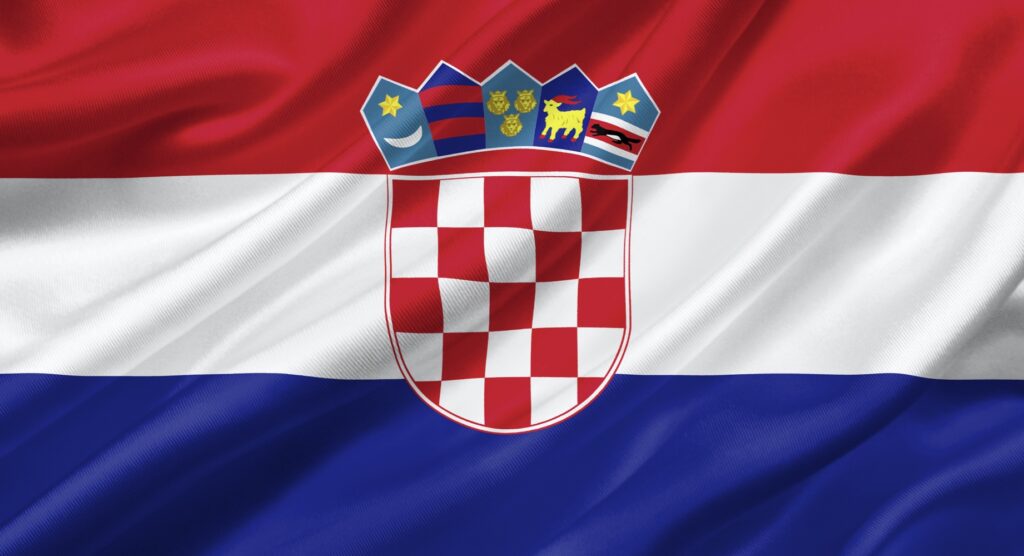 Is Online Betting Legal in Croatia?
Yes, online betting is legal in Croatia. Although Hrvatska Loterija, Croatia's national lottery, used to hold a monopoly, the situation has changed in recent years. Land-based and online gambling has been legal in Croatia since 2014, when the 'Zakon o igrama na sreću' law passed through Parliament.
A Croatian gambling license costs HRK 3,000,000 per year, with operators required to keep the same amount in reserves. They must also pay taxes on top of any regular corporation tax. Because of these restrictions, only a few operators are based in the country, including Prva Sportska Kladionica, Germania Sport, and SuperSport.
This seriously limits your options for online sports betting in Croatia, but fortunately, there's an alternative. Under local laws, Croatian sports bettors can easily access international sites.
The Advantages of Using International Betting Sites in Croatia
Most people wanting to bet from Croatia use sites based in other European Union countries. An 'open gambling' policy means that sites outside Croatia are easily and legally accessed. Most players in Croatia gamble on their mobile devices, and the most popular sports betting sites in Croatia are those that are fully compatible with iOS and Android smartphones.
These sites don't have to pay the same high fees as Croatia-based ones and can therefore offer far better odds on each event. They also provide a much wider range of games to bet on, covering everything from football and handball to esports. Mobile betting in Croatia is also even easier, thanks to the slick betting apps developed by international sites.
The best online sports betting sites in Croatia now accept kuna, and even have Croatian customer support staff. An extra benefit is that no taxes are due on winnings from foreign sites. As we shall see, winnings from local operators are heavily taxed.
To summarise, here are the main advantages of international betting sites:
Competitive Odds
Competitive Odds
Because of economies of scale, and the fact that non-Croatian operators don't have to play the vast fees and taxes, other gambling service providers can afford to give higher odds. That means Croatian players can get better returns on their bets, and more value for money.
More Betting Markets
More Betting Markets
Other online sports betting sites cater to vast numbers of players across Europe and beyond. These sites cover sporting events from many countries. The size of the best sportsbooks in Croatia also means that they offer a wider variety of bets.
Additional Payment Options
Additional Payment Options
International betting sites provide payment services for many countries, from credit and debit cards to popular e-wallets and local payment solutions. They also accept multiple currencies, with online sports betting sites accepting HRK, EUR, and more.
Support in Multiple Languages
Support in Multiple Languages
Many of the best gambling sites employ Croatian-speaking customer support agents. That's because so many people in the country choose these international operators over the limited number of local ones.
Quality Betting Apps
Quality Betting Apps
Larger operators have the resources to develop high-quality betting apps. With most online gambling in Croatia done on mobile, it's important that a stable platform is available. By downloading sports betting apps, customers can quickly log into their accounts, deposit, and bet on their favourite sports.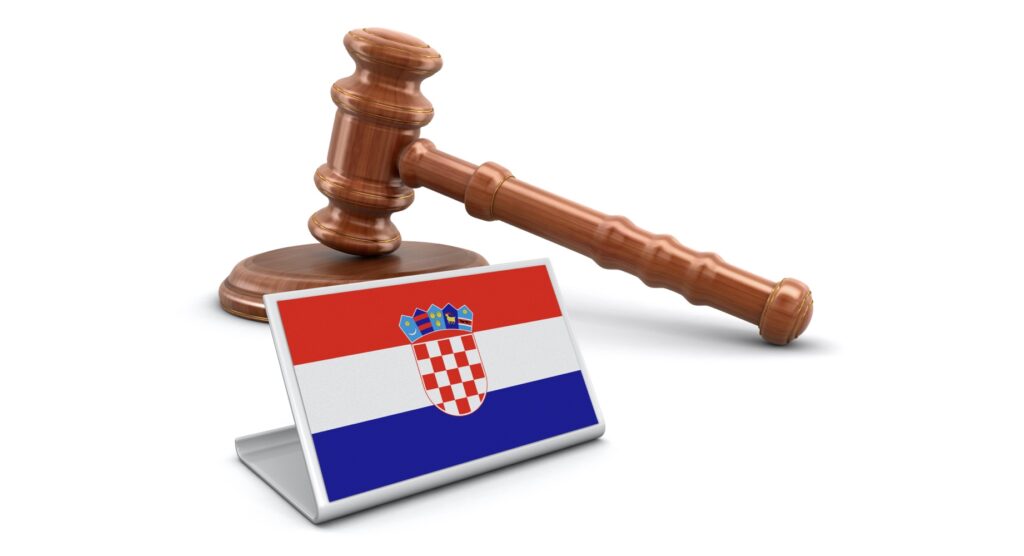 Do You Have to Pay Taxes on Winnings in Croatia?
Under Croatian law, winnings from local operators are subject to taxes, although the amount varies depending on the size of the win. For wins of HRK 10,000 or less, the tax rate is 10%, and this rises to 15% on wins of between HRK 10,000 and HRK 30,000. A 20% tax applies to wins of HRK 30,000 to HRK 500,000, and above this, the rate increases to 30%.
The taxes are collected at source, which means the Croatian operator reduces payouts and then pays taxes on behalf of winners. Fortunately, anyone in Croatia using international betting sites won't have to pay taxes on their winnings, which makes them far better value for money.
Safe Payment Methods for Croatian Bettors
There are several popular deposit options available at Croatian bookies. Some of these are widely available international cards and online wallets, while others are local payment solutions that are accepted at the best gambling sites. Safe payment methods include:
Credit and Debit Cards
Credit and Debit Cards
Credit and debit cards are perhaps the most used deposit options, and they work in the same way. Almost anyone with a bank account will have access to a Visa or MasterCard. Using your card to make payments at an online gambling site is quick, convenient, and safe. Virtually all sports betting sites in Croatia accept both cards.
Skrill
Skrill
Skrill is one of the most popular online payment wallets, and it's widely used to add funds to sports betting sites. Customers transfer funds to their Skrill account and can then move money to a gambling site without needing to reveal any bank or card details. Deposits and withdrawals via Skill are almost instantaneous.
CorvusPay
CorvusPay
Based in Zagreb, CorvusPay is licensed by the Croatian National Bank and allows customers to instantly transfer funds to online merchants, including many of the top gambling sites. Fast, secure transfers are guaranteed, and it's become one of the biggest local deposit and withdrawal options. Many of the best betting sites in Croatia now accept CorvusPay.
Bank Transfer
Bank Transfer
Customers of many local banks, such as Privredna Banka and Raiffeisenbank, can wire money directly from their accounts to online sports betting sites accepting HRK. It's quick and easy, with most people having an online banking app on their mobiles, although it can take a few days for withdrawn funds to reappear in a bank account.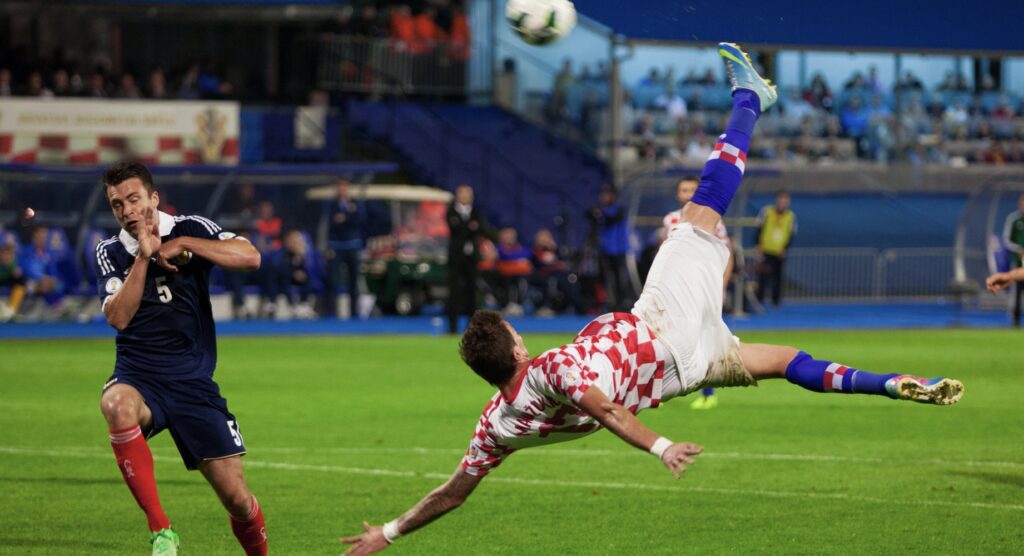 Popular Sports for Betting in Croatia
Betting is a popular pastime in Croatia. The sites on our list of online bookmakers in Croatia allow customers to bet on the biggest sporting events, national and local games, and even events such as elections, the Eurovision Song Contest, and who will win an Oscar.
Let's discuss four of the most popular sports for betting in Croatia:
Football
Football
Betting on football is as popular in Croatia as it is around much of the world. Customers of the best Croatian online betting sites can easily bet on domestic, regional and international competitions.
The Croatian 1.HNL and 2.HNL enjoy extensive coverage, with customers able to place bets on the full-time result, half time score, number of corners, and many more betting markets. Many sites offer live betting options, where customers can place bets while a match is in progress.
Handball
Handball
With 27 million registered players in Europe and beyond, handball is one of the top sports for online and mobile betting in Croatia. This fast-paced, high-scoring game is especially popular when national clubs compete for the EHF Cup.
The top Croatian bookies offer several handball betting markets, covering national leagues and international matches. Among other potential bets, customers can bet on the final scores, the highest scoring half, winning margin, and team totals.
Basketball
Basketball
Another fast-paced game that's hugely popular for online betting in Croatia is basketball. NBA betting focuses on the massive US market, but many European leagues and tournaments get extensive coverage.
You can bet on many markets at the top Croatian betting sites, including game lines, point spread, race to 20 points, and match result. You can take advantage of competitive odds and far more betting markets at our recommended sites.
Esports
Esports
One of the fastest-growing gambling sectors is esports betting, where players bet on the outcome of competitive video gaming events. With over one billion people playing these games, it's become a massive market, especially with combat-based multi-player games like Counter Strike: Global Offensive.
The best CS:GO betting sites offer customers the chance to place bets on multiple events and provide great odds on the teams involved. Anyone playing at the top CS:GO betting sites can bet on national and international games from across the globe, many of which you can watch on Twitch.
The History of Sports Betting in Croatia
Before 1991, only government-licensed casinos, shops, and booths could provide gambling of any sort to Croatian citizens. The situation developed with the Games of Chance Act in 2009, allowing bets where the gain or loss depended on chance. This act also introduced the notoriously high taxes on operator profits from gambling.
The 2010 Ordinance on Interactive Online Casino Gaming established the rules for online betting in Croatia. This ensured that gamblers were 18 or older, that operational funds are kept separate from deposits, and that sites undergo routine audits.
With membership of the EU in 2013, the Croatian market opened up. Many international operators within the European Union now offer Croatian betting sites and the government has not tried to stop them. It means that Croats can play at these international sites and enjoy superior odds, wider markets, and other advantages over locally based operators.
Looking forward, we can expect this situation to continue, especially as blocking EU based sites would contravene laws of the European Union. Other countries have tried this and failed, so Croatian players can continue to access the best international gambling sites.
FAQs
What are the best betting sites in Croatia?
We have created a list of the
best Croatian betting sites
. These sites cover an array of sports, offer a wide range of deposit and withdrawal options, employ customer support agents who are happy to help 24/7, and of course, your winnings will be tax free.
Do sports betting sites accept Croatian kuna?
Local bettors can deposit and withdraw funds using the Croatian kuna (HKR) currency at the
best online betting sites
. There are other options at online sports betting sites accepting HKR as well, so those who prefer to use Euro, for example, will find it widely accepted.
What is the legal gambling age in Croatia?
To legally bet online in Croatia, you must be 18 or over. This applies to locally based operators and international betting sites, with proof of age required complete the verification process.
Q.
Does Bwin accept players from Croatia?
A.
Unfortunately, Bwin pulled out of the Croatian market in 2013. It stopped offering its online gambling service to several other countries around the same time, and there seems little prospect of a return.