The Best Betting Sites in Finland for 2023
From pesäpallo to football and ice hockey, the best Finnish betting sites accept bets on every sport. Besides recommending where to bet, our guide to online betting in Finland covers everything from the state's monopoly on gambling to why so many Finnish bettors prefer foreign betting companies.
We also offer advice on depositing at Finnish betting sites, outline the most popular sports to bet on, and provide an overview of the history of gambling in Finland.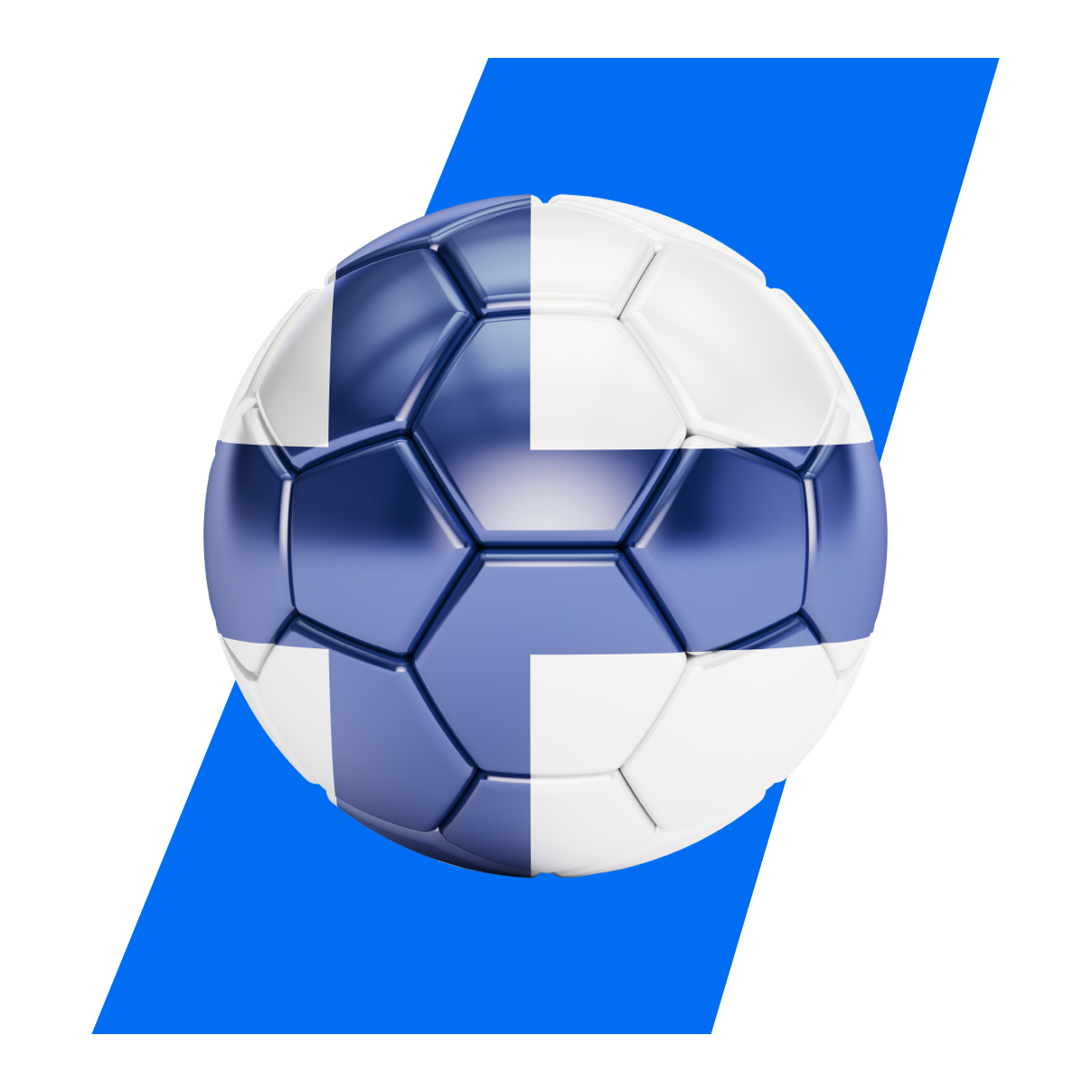 The Top Finnish Betting Sites – June 2023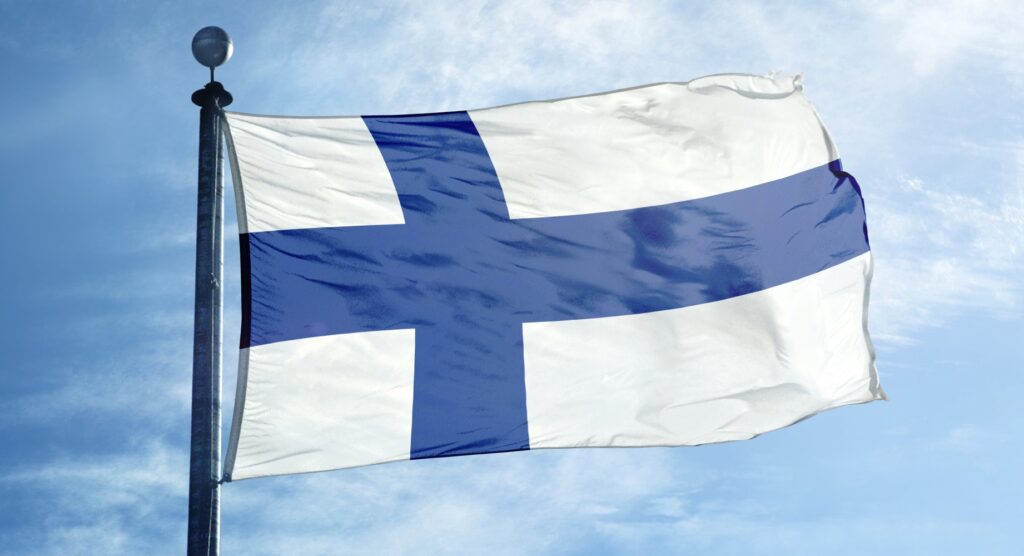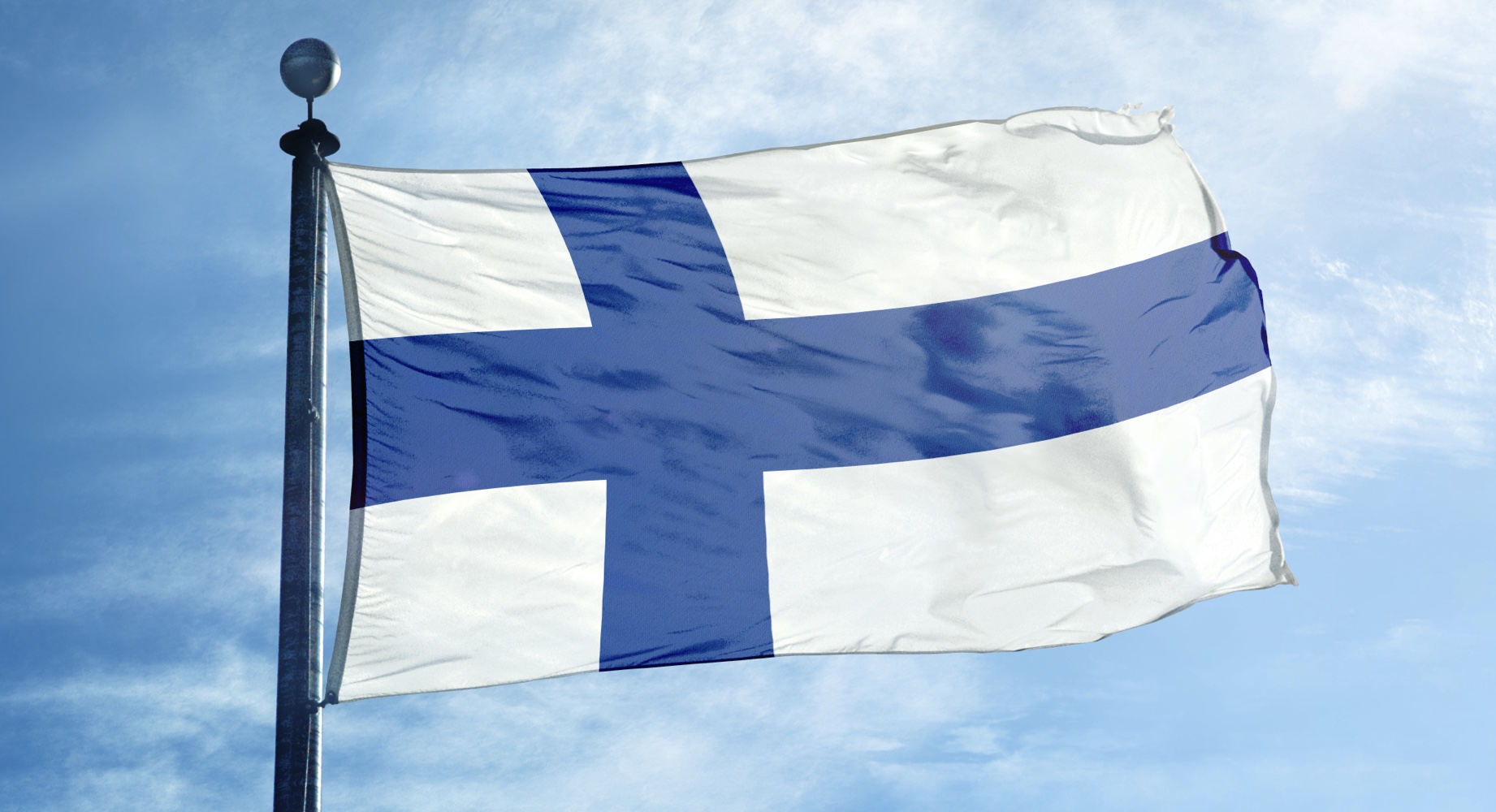 The State's Monopoly on Sports Betting in Finland
With a population of just over 5.5 million, Finland may not have a huge economic output, but based on a per person analysis, it has some of the highest living standards in the world. With plenty of disposable income, it comes as no surprise that Finnish people like to bet, both on a recreational and professional basis, and they are known to have some of the highest turnovers in the world.
Veikkaus, a gaming company owned by the Finnish government, holds a monopoly on gambling in Finland. The company was formed in 2017 following a merger between three previously existing sports betting and gambling agencies: Fintoto, Finland's Slot Machine Association (RAY), and the original Veikkaus which was founded in 1940.
Although Veikkaus boasts of having over two million loyal customers and generating over one billion euros a year for the local economy, many Finnish bettors prefer to use other European bookmakers.
Foreign Betting Companies Operating in Finland
Although foreign betting companies cannot offer their services via .fi domains or advertise within the country, there are no legal mechanisms in place to block access or payments to these sites.
As these sports betting sites operate in many countries across Europe and face stiff competition, they offer generous bonuses to attract new customers.
The best Finnish betting sites also offer highly competitive odds. The state-run Veikkaus may offer odds of 1.60 on an event, but you may get 1.70 at one of our recommended sites.
Many foreign betting sites also cater to Finnish bettors by translating their website and employing Finnish-speaking support agents to ensure you have the best experience possible.
Payment Methods Available at Finnish Betting Sites
Being part of the European Union (EU) and using the euro as their official currency ensures there is a wide range of payment options at sports betting sites in Finland. Some of the most popular payment methods available to Finnish bettors include:
Most Popular Sports for Betting in Finland
Most countries are dominated by conventional sports, but a favourite Finnish pastime is one many will not have heard of until recently: pesäpallo. Keep reading to learn all about this bat-and-ball sport and to discover which other sports are popular at the best betting sites in Finland.
Pesäpallo
Pesäpallo
The sport of pesäpallo is viewed by many as the national sport of Finland, and an increasing number of betting sites are now offering odds on this niche sport. Finnish athlete Lauri Pihkala invented pesäpallo in the 1920s after he had visited a baseball game in the USA. It is like baseball in many regards, as the premise of the game involves hitting a ball and navigating through four bases.
The fundamental difference between pesäpallo and baseball is that the ball is pitched vertically, and the thrower is situated close to the opposite team member trying to strike. Domestically, the top tier of competition is the Superpesis, which comprises 14 teams in the men's league and 12 in the women's league. The Pesäpallo World Cup was first played in 1992, and Finland has claimed gold in every single category each tournament – the men's, women's and mixed teams.
Ice Hockey
Ice Hockey
Although football is the most popular sport in Finland in terms of hobbies, it falls behind ice hockey for viewership on TV. While the men's national team has yet to win gold at the Winter Olympics, they have won two silver and four bronze medals to date. The men's team is one of the 'Big Six' – a term that describes the six most successful national teams in ice hockey.
Liiga, or Finnish Elite League, is the top professional ice hockey league in Finland. There have been many changes to the league's promotion and relegation system over the years. Since the 2016-17 season, 15 teams compete for the title. Teams such as Kärpät, Tappara and HPK have become Finnish Champions in recent years, and the best Finnish betting sites allow you to bet on every fixture.
Football
Football
As the league's name suggests, national betting agency Veikkaus sponsors the Veikkausliiga, the premier division of Finnish football. The Veikkausliiga comprises 12 teams, including HJK and KuPS, and operates a system of promotion and relegation with the Ykkönen. The best football betting sites offer odds on the Veikkausliiga and Ykkönen, the Finnish Cup, and every other football competition you can think of.
Jari Litmanen is widely considered to be Finland's greatest football player of all time. The attacking midfielder represented local teams like Reipas, HJK and MyPA before moving to Ajax and winning the Champions League. Litmanen experienced tough seasons at Barcelona and Liverpool before returning to Ajax. He scored 32 goals in 137 appearances for the men's national team between 1989 and 2010.
Winter Sports
Winter Sports
Finnish people also enjoy betting on winter sports. With over 100 ski resorts and the skiing season lasting over 200 days per year, Finland is home to winter sports legends such as Eero Mäntyranta and Juha Mieto. Finnish athletes have won over 160 medals at the Winter Games. Most of these medals have been won in cross country skiing, ski jumping and speed skating events.
You can bet on all your favourite winter sports athletes at our recommended Finnish betting sites. These sites offer highly competitive odds on major events like the Winter Games, Alpine World Ski Championships, and the Winter X Games. Besides the winter sports mentioned above, you can bet on Nordic combined events, freestyle skiing, figure skating, biathlon, snowboarding, curling, and more.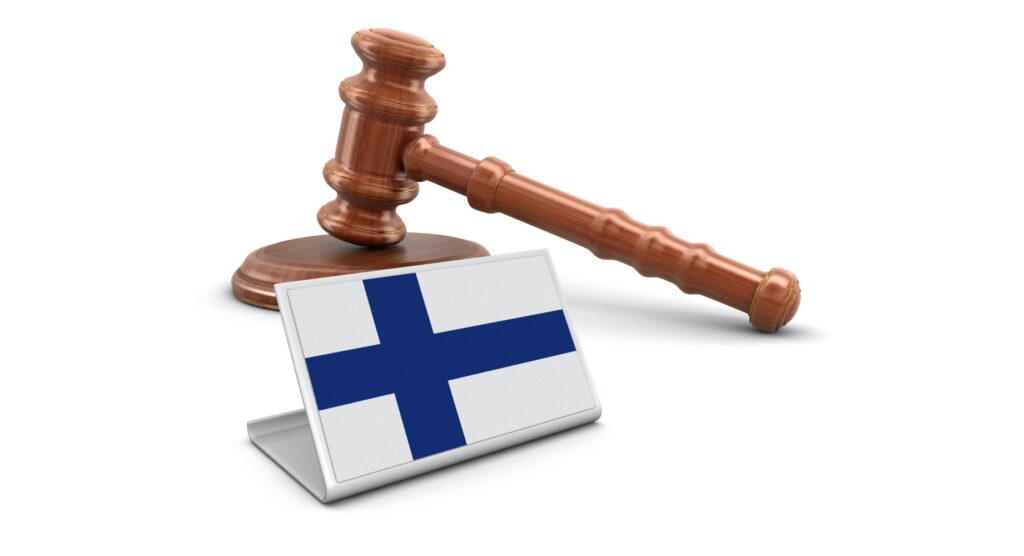 The History of Gambling in Finland
Although gambling had been around in Finland for hundreds of years, it took a step forward in the 1920s when slot machines were imported to the country from Germany. Although this brought much excitement, private enterprises who were operating the slot machines were manipulating them and taking advantage of players. This unscrupulous activity caught the attention of the state, who swiftly decided to only grant licenses for slot machines to charities.
The Formation of RAY
The Formation of RAY
Despite this well-intentioned move, there was pandemonium and just a few years later in 1938, Rahaautomaattiyhdisty (RAY) was set up. RAY served as Finland's slot machine association and not only did they regulate the slot machines, but they also started manufacturing them. Money was put aside to deal with any adverse social situations that arose out of problem gambling on the machines – evidence of Finland's socialist character.
While RAY covers the slot machine aspect of gambling, of course, there are other avenues that players can go down to strike a bet. Fintoto was the horse racing pari-mutuel betting organisation. Besides regulating the industry, they repatriate funds into it, funding racehorse welfare and much more.
Veikkaus is the Finnish lottery, which also covers sports betting services. Again, they are essentially a non-profit, reinvesting profits into the arts, culture and sports.
The Role of PAF
The Role of PAF
In Finland, there are several thousand islands located in the Baltic Sea. They are regulated by another organisation – Play Among Friends (PAF) – bringing all the different organisations on the islands under one jurisdiction. The explosion of the internet and the subsequent rise of online gambling caused some issue between the three regulatory bodies operating on the mainland and the PAF.
Why? Because PAF could now operate on the internet and they started accepting and advertising to customers living on the mainland. As a result, the 2002 Finnish Act on Gaming was introduced to make the murky water a little clearer. The government granted RAY a monopoly over online gambling on the mainland, but they stopped short of making using PAF illegal.
Pressure from the EU
Pressure from the EU
Essentially, the Finnish government runs a monopoly on gambling. Being part of the EU, this didn't sit well with lawmakers in Brussels, and in 2010, the European Commission made a request for Finland to adjust their regulations to make the gambling industry in the country more of a free market. Despite pressure from the EU, Finland has kept things as they were.
In 2015, Finland's Ministerial Committee on Economic Policy approved a merger of the three state-owned gambling operators: Veikkaus, Fintoto and Rahaautomaattiyhdisty (RAY). The new Veikkaus began operating at the beginning of 2017 and boasts of generating over one billion euros a year, benefitting Finnish society by distributing revenue to beneficiaries in fields such as sports and science.
The Future of Sports Betting in Finland
Although the gambling monopoly held by the Finnish authorities has been criticised by citizens of the country and the EU, it looks like it is here to stay. The lengths that the government goes to prevent citizens betting abroad are not great; for instance, although foreign firms cannot advertise their websites in the country, there are loopholes which allow them to do so in certain publications.
Foreign bookies are not banned on Finnish computers, and there is no real punishment for betting with a foreign firm. Finland is less strict than its neighbours when it comes to letting citizens bet. Betting with offshore firms is here to stay, and with Finnish people being some of the most avid gamblers on the planet, betting sites around the world will be keen to keep their doors open to the Scandinavians.
FAQs
Is sports betting legal in Finland?
Yes! Although Finland has a monopoly on all forms of gambling through the state-run Veikkaus, there are no laws in place to prevent Finnish bettors from accessing international sites. Check out our list of the
best Finnish betting sites
to claim a generous bonus and bet on your favourite sports.
Where can I bet on pesäpallo?
Often referred to as the national sport of Finland, pesäpallo is also popular in other countries like Germany, Sweden and Switzerland. The
best online betting sites
offer competitive odds on fixtures in the Superpesis and many other leagues across Europe and beyond.
Are online gambling winnings taxable in Finland?
The Finnish Income Tax Act states that gambling winnings are not taxable if the amount stems from a state-run operator (Veikkaus) or a company operating in an EEA (European Economic Area) country.
Q.
Which sports are popular to bet on in Finland?
A.
Pesäpallo is extremely popular in Finland. The best Finnish betting sites offer competitive odds on every fixture in the Superpesis. Football and ice hockey are also popular sports for betting, and winter sports enthusiasts enjoy betting on their favourite athletes in major competitions like the Winter Games.