Online Betting Sites In Belgium
Klicken Sie hier, um diese in Deutsch lesen
Lees dit in het Nederlands
Lire la version française de cette page.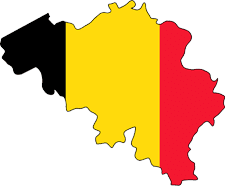 Despite those in charge pushing a vision of the European Union as one big community with freedom of labour and trade, this does not seem to apply when online gambling is concerned. Contrasting laws in neighbouring countries make the landscape somewhat confusing, and what may be legal and accepted in one country, is frowned upon in another. When it comes to online betting, surely as the host government of the European Union, Belgium should adopt the core principles of freedom and competitiveness, on which the EU was founded. But do they? Quickly we will have a look at the best options for Belgian residents for betting online.
Regulated Online Betting Sites in Belgium
1
BetVictor
€25 Free Bet
2
Ladbrokes
€50 Free Bet
Background
Belgium have certainly gone against the general trend of increased liberalisation towards online gaming in recent years. Whilst most countries are reducing barriers to online betting and are adopting a more welcoming approach, Belgium have slapped severe restrictions on their citizens and bookmaking companies. This stance is fairly surprising, particularly as the approach adopted prior to the changes in 2011 was a liberal one.
Belgium is a country with a rich tradition of gambling. In one guise or another, the National Lottery dates back to the 15th Century, and a betting culture has continued to manifest itself in Belgian society throughout the years, with horse racing and casinos gaining increasing popularity in recent times. [1]
Betting shops are strong in number on Belgian land, with a plethora of different firms operating. British giant Ladbrokes have maintained a presence within the country since the 1980's, with the 'Magic Sign' evident in nearly 440 locations.
Online gambling was legalised in Belgium in 2002, at the same time when many other European countries were banning internet betting activity. The population enjoyed several years of unmonitored and unrestricted betting activity, until there was a noticeable change in policy, drawn up in the Gambling Act 2009.
Legislative Changes
As of 1st January 2011, the new Belgian gambling legislation came into force. This included strict regulation of online gaming, with a closed licencing system. Online licences were limited to 9 for casinos, 180 for gaming arcades and 34 for wagers. Furthermore, another stipulation for online operators was that they had to maintain a physical connection in Belgium, such as setting up land based servers and getting a land based licence. Only those companies who operated in Belgium would be able to accept online Belgium custom.
In layman's terms, this new legislation means that any foreign-based online bookmakers, casinos or poker rooms etc. and banned from operating in Belgium. Furthermore, any individuals or companies promoting unlicensed gambling services to Belgian citizens, through marketing, affiliates schemes etc. would face criminal sanctions. This stance was challenged in court by Betfair, but the legislation was upheld and the prohibition of operation remains. Companies flaunting the law and operating in Belgium may face fines of up to €25,000, which can rise to as much as €100,000 if they keep offering their services. [2]
Accepted Sites
Since the implementation of the new legislation in 2011, the 'blacklist' of betting websites has been ever increasing. Whilst most bookmakers initially paid scant disregard to the Belgian laws, recent legal victories against the likes of Bet-At-Home (who challenged the legality of the blacklist), have seen the major European operators conform to the rules imposed.
Obviously as Ladbrokes have had a physical presence in Belgium for over two decades, it was a natural progression for them to obtain an online licence. Bwin, another firm who had previously entered a legal dispute with the Belgian Gaming Commission (BGC), are now fully licenced, although when signing up on their website, citizens of Belgium are redirected to a '.be' address.
Betfair, who have also entered in a courtroom dispute with the BCG, appear to have succumbed to the requirements necessary to operate legally in the country and there are now no restrictions on sign ups on the premier betting exchange. Coral and Winner complete the select list of the major companies who are legally able to operate in Belgium.
The majority of online bookmakers, both in Europe and Asia, appear unwilling to set up shop in Belgium and apply for a licence. Those firms who do not accept Belgian custom are:
Betsson
PaddyPower
SBO
188Bet
Stan James
Belgium
The situation with BetVictor is a little more unclear.  They are happy to accept both Sportsbook and Casino custom, but Poker is not available to citizens of Belgium.
Payment Types
Citizens in Belgium have access to a plethora of different payment options for their betting activities. Debit and credit cards are obviously the most popular, but Paypal, Neteller, Paysafecard, Skrill, Western Union and bank transfer can also be used on the vast majority of sites. As most betting websites that are accessible are now licenced in Belgium, there are few issues and restrictions when funding an account.
Tax On Winnings
Tax on gambling winnings in Belgium is somewhat of a grey area.  Most sources suggest that like in line with most of Europe, money earned through gambling is tax free. However, the Belgian Treasury argued that any "occasional or accidental winnings outside of a professional activity", thus including play winnings, are subject to taxation of "various income" at a rate of 33%. This interpretation of the law has been disputed by the BCG, who claim players are not subject to any taxation on winnings. Conversations have been ongoing, but due to the lack of clarity regarding the fiscal laws of gambling winnings, very few players report their winnings. [3]
Popular Sports
Horse racing has always been a favourite pass time of the Belgians, with both conventional and harness racing being enjoyed at tracks such as Mons and Waregem. With world class jockey Christophe Soumillon hailing from Schaerbeek, and Belgium being in close proximity to the racing nations of France and the UK, its popularity is no surprise.
Football is also a big betting sport in Belgium, especially with the national squad having their best team in recent memory. With superstars like Eden Hazard and Christian Benteke plying their trade in the English Premier League, interest in the in the game across the channel is high, and is reflected in betting activity.
Reflection
The Belgian Gambling Commission set a precedent when declaring strict new regulations on online betting, as part of the Gambling Act 2009. The prohibition of Belgian customers using unlicensed websites was greeted with derision and resistance from the bookmaking fraternity, but several trips to court have resulted in favourable outcomes for the BGC.
With some of the major firms such as Bwin and Betfair now seemingly accepting the rules by which they can hold a Belgian gaming licence, the number of potential bookmakers Belgian citizens can use, has expanded.
Not having access to major football betting sites such as SBO and 188Bet will be detrimental for those who stake big and take their betting seriously, but for the recreational gambler in Belgium, there seems to be more than sufficient choice for horse racing, football and most other sports.
References
[1] http://www.frixo.com/sbook/regions/belgium.asp
[2] http://online.casinocity.com/jurisdictions/belgium/
[3] http://blog.dlapiper.com/gambling/entry/belgium_treasury_and_gaming_commission