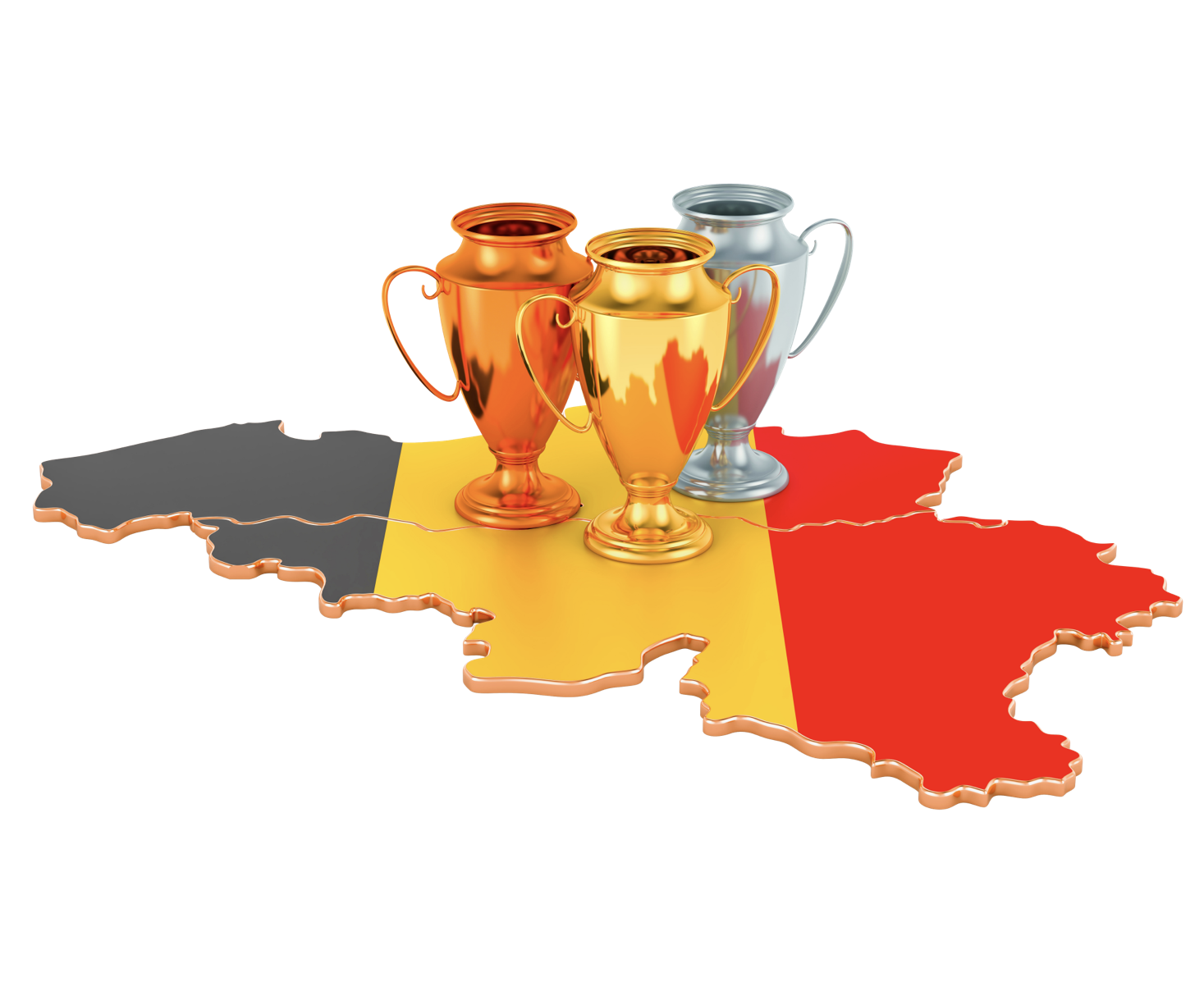 Best Online Bookmakers in Belgium – December 2023
Is Online Betting Legal in Belgium?
Belgium has certainly gone against the general trend of increased liberalisation towards online gaming in recent years. Whilst many European countries are reducing barriers to online betting and are adopting a more welcoming approach, Belgium has slapped severe restrictions on its citizens and bookmaking companies. This stance is surprising, particularly as the approach adopted prior to the changes in 2011 was a liberal one.
Belgians Have Been Betting Since the 1400s
Belgium is a country with a rich tradition of gambling. In one guise or another, the National Lottery dates to the 15th century, and a betting culture has continued to manifest itself in Belgian society throughout the years, with horse racing and casinos gaining increasing popularity in recent times.
Many betting shops are available in Belgium. British giant Ladbrokes has maintained a presence within the country since the 1980s, with the 'Magic Sign' visible in nearly 440 locations.
Online gambling was legalised in Belgium in 2002, when many other European countries were banning online betting activity. The population enjoyed several years of unmonitored and unrestricted betting activity in Belgium until there was a noticeable change in policy, drawn up in the Gambling Act 2009.
Stricter Online Regulation
O 1 January 2011, new Belgian gambling legislation came into force. This included strict regulation of online gaming, with a closed licencing system. Online licences were limited to nine for casinos, 180 for gaming arcades and 34 for betting.
Another stipulation for online operators was that they had to maintain a physical connection in Belgium, such as setting up land-based servers and getting a land-based licence. Only those companies who operated in Belgium could accept bets online.
Any individuals or companies promoting unlicensed gambling services to Belgian citizens, through marketing, affiliates schemes and so on, would face criminal sanctions.
This stance was challenged in court by Betfair, but the legislation was upheld and the prohibition of operation remains. Companies flaunting the law and operating in Belgium may face fines of up to €25,000, which can rise to €100,000 if they continue offering their services.
How Betting Sites Secure a Licence in Belgium
Any betting site in Belgium, or bookmaker Belgique, that decides they want an official gambling licence will need to go through the Gaming Commission, or 'Kansspelcommissie'. Casinos need a 'licence A', but all online betting sites in Belgium must go a step further and secure a 'licence A+'.
As mentioned, foreigner sites can't operate freely in Belgium, so the company will need a residence in the country. The application process can cost around half a million euros.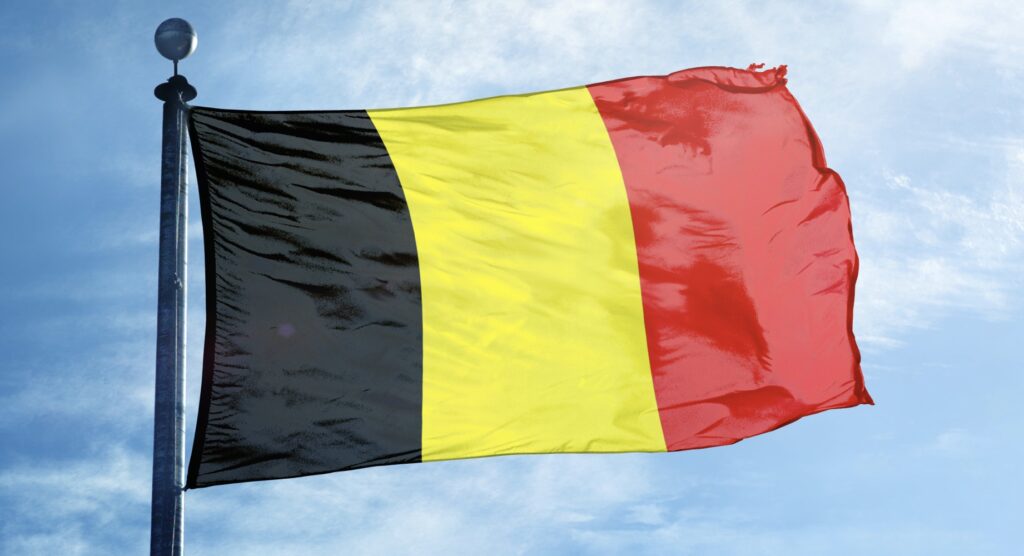 The Best Bookmakers Operating in Belgium
Since implementing the new legislation in 2011, the 'blacklist' of betting websites in Belgium has been ever increasing. Whilst most bookmakers initially paid scant regard to the Belgian laws, recent legal victories against the likes of Bet-At-Home (who challenged the legality of the blacklist), have seen the major European operators conform to the rules imposed.
Bwin and Ladbrokes
Bwin and Ladbrokes
Ladbrokes has been operating in Belgium for well over two decades, so it was a natural progression for them to secure an online licence. Bwin, another firm who had previously entered a legal dispute with the Belgian Gaming Commission (BGC), are now fully licenced, although when signing up on their website, citizens of Belgium are redirected to a '.be' address.
Bwin is now a part of the GVC Holdings Group, who you may recognise as the sports betting partner of Belgium's top tier football division, the Pro League. GVC also snapped up Ladbrokes, so it's no surprise to see them all operating in Belgium.
Betway and Other Recognisable Brands
Betway and Other Recognisable Brands
You can easily access Betway in Belgium, which is one of the top sites in the country. This is especially true if you want to place bets on the move using the Betway app, as it's one of the most popular mobile products around for online betting on sports. Betway also frequently updates its promotions and offers competitive odds on an array of sports.
Betfair, who have also entered into a courtroom dispute with the BCG, appears to have succumbed to the requirements necessary to operate legally in the country and there are now no restrictions on sign ups on the premier betting exchange. Coral and Winner complete the select list of the major companies who are legally can legally operate in Belgium.
Major Bookmakers Missing in Belgium
Major Bookmakers Missing in Belgium
Most online bookmakers, both in Europe and Asia, appear unwilling to set up shop in Belgium and apply for a licence. Firms who do not accept Belgian custom include:
Paddy Power
BetVictor
188Bet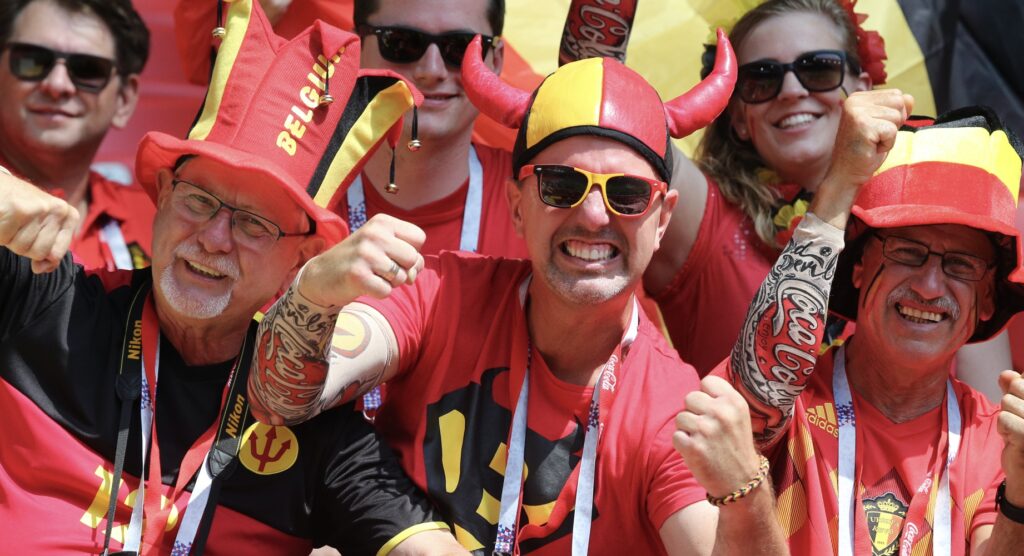 Depositing at Sports Betting Sites in Belgium
Citizens in Belgium have access to a plethora of different payment options for their betting activities. Debit and credit cards are obviously the most popular, but PayPal, NETELLER, Paysafecard, Skrill, Western Union and bank transfer are also options with the best bookmakers in Belgium.
As most betting websites that are accessible are now licenced in Belgium, there are few issues and restrictions when funding an account. But to make the process even smoother, you might want to consider payment methods which are popular locally.
For example, Bancontact Mobile is available as a deposit option at most sites. And if you're into crypto sports betting, there are plenty of Belgium-based sites which allow you to use Bitcoin, Ethereum, and other increasingly popular cryptocurrencies.
Do You Pay Taxes on Winnings in Belgium?
Tax on gambling winnings in Belgium is somewhat of a grey area. Most sources suggest that like in line with most of Europe, money earned through gambling is tax-free. However, the Belgian Treasury argued that any "occasional or accidental winnings outside of a professional activity", thus including play winnings, are subject to taxation of "various income" at a rate of 33%.
This interpretation of the law has been disputed by the BCG, who claim players are not subject to any taxation on winnings.
The reality is that tax rates in Belgium are set by region, of which there are three: Walloon, Flemish, and Brussels-Capital. It's subject to change, but the tax rate is set at 11% gross margin for online gambling at the time of writing. Certain bets in Belgium also fall outside of the Gaming Act, including lotteries, which can operate tax-free.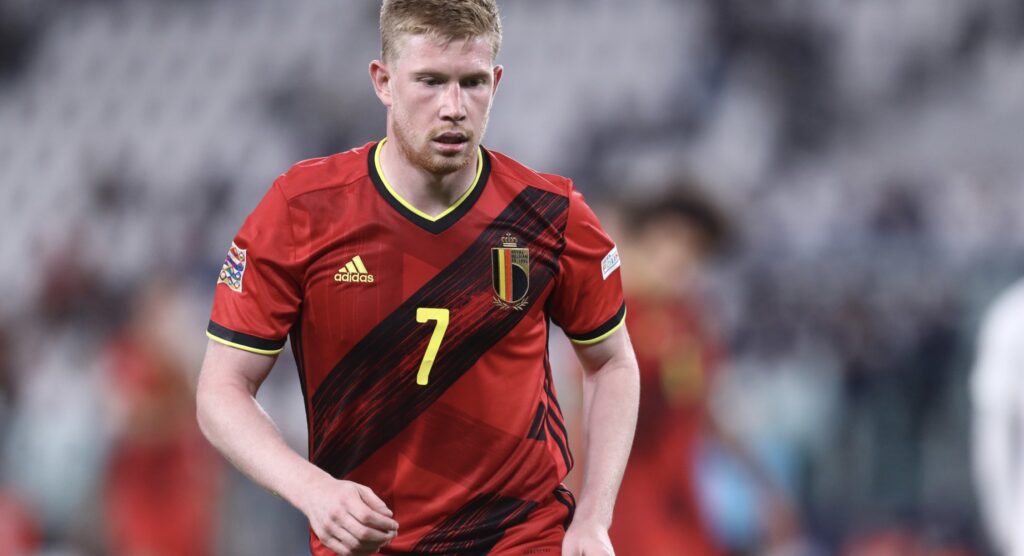 Most Popular Sport for Betting in Belgium
Belgium is well known for its love of football, but there's plenty more going on in this sports-mad country. Here are some of the most popular sports to bet on in Belgium:
Football
Football
Belgium has a fierce reputation in world football. Despite a lack of major tournament success, the Belgium national team hit the number one spot in the World FIFA Rankings for the first time in 2015 ahead of heavyweights like France and Brazil, and they also finished third at the 2018 FIFA World Cup.
In recent years, Belgium has produced many of the world's biggest global football stars such as Eden Hazard, Kevin De Bruyne, and Romelu Lukaku.
The Belgian First Division A, also known as the Belgian Pro League, features teams like Anderlecht and Club Brugge. You can also place bet on international leagues and competitions such as the English Premier League and the Bundesliga at our recommended sites.
Basketball
Basketball
The Pro Basketball League (or EuroMillions Basketball League) is the top tier for basketball in Belgium. Bets are taken at all the top sports betting sites, and with 10 teams in the league there are a decent number of games. If in doubt, bet on Filou Oostende – they're the most successful team, with over 20 titles in the bag. Racing Mechelen were catching up until they merged with Sobabee in 1995 to create Racing Basket Antwerpen.
If you want to check out some international options, you can try NBA betting, or indeed any top basketball league, to mix things up.
Tennis
Tennis
Take a stroll down the International Tennis Hall of Fame and Belgium's influence on the sport is clear – the induction of former World Number 1 Justine Henin is a prime example. More recent stars like David Goffin and Elise Mertens also show plenty of promise, so it's no surprise that most of the Belgium's best betting sites offer odds on virtually every tennis competition.
One event on the tennis calendar you can't miss is the European Open in Antwerp. It's Belgium's only ATP Tour Event, with previous winners including Andy Murray and Ugo Humbert.
Esports
Esports
With every passing year, esports continues to grow as a viable sport and this has increased interest in placing bets. Belgium has its own governing body, the Belgian Esports Federation, which shows how seriously they take it. There are around 30 Belgian esports teams such as Brussels Guardians, Ion Squad, KRC Genk Esports, and Sector One.
The most popular games include Fortnite, League of Legends, Counter-Strike: Global Offensive and Rocket League. You can place bets from Belgium at all the top esports betting sites.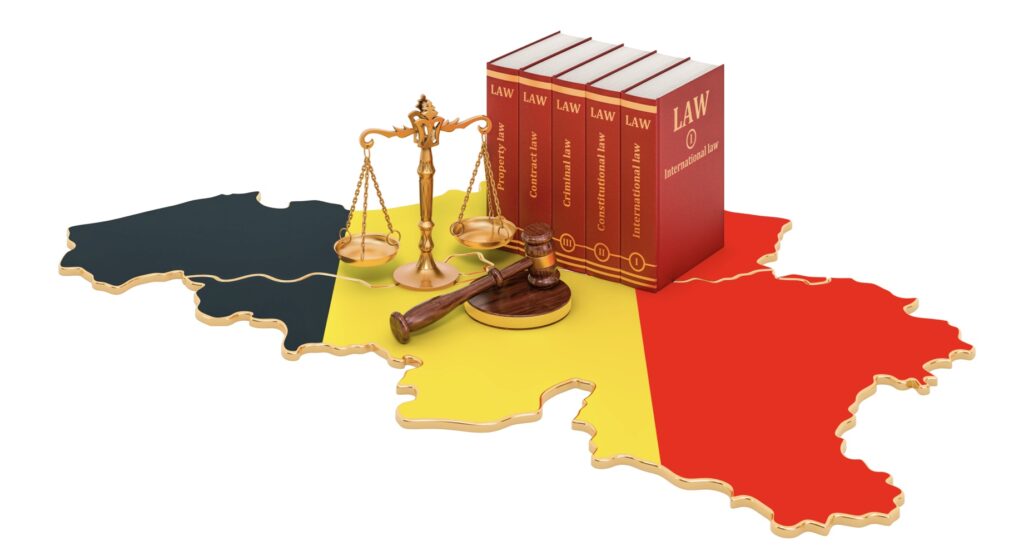 Final Thoughts on Betting Online in Belgium
The Gaming Commission set a precedent when declaring strict new regulations on online betting in Belgium, as part of the Gambling Act 2009. The prohibition of Belgian customers using unlicensed websites was greeted with derision and resistance from the bookmaking fraternity, but several trips to court have resulted in favourable outcomes for the BGC.
With major firms such as Bwin and Betfair now accepting the rules by which they can hold a Belgian gaming licence, the number of bookmakers Belgian citizens can use has expanded.
Not having access to major football betting sites such as 188Bet will be detrimental for those who bet big and take their betting seriously. But for the recreational gambler, there is plenty of choice for horse racing, football and NBA betting in Belgium.
FAQs
Is betting legal in Belgium?
Yes, it's completely legal for you to bet online in Belgium. Read our guide to
online betting in Belgium
to learn which sites our experts recommend and learn everything else you need to know.
What is the best sport betting app I can download in Belgium?
The best sports betting sites always offer an app. Finding the best Belgian bookmaker app for you will depend on your preferences – perhaps you want to
download a betting app
with live chat, or the cleanest layout for in-play tennis betting.
Can I use bet365 in Belgium?
Yes, you can easily access bet365 from Belgium. There's no need to use a VPN, as players in Belgium can play at bet365 legally. The gambling giant also welcomes Belgian sports bettors with a generous bonus.
Q.
Is PayPal betting possible in Belgium?
A.
Yes, you can make deposits and withdrawals with PayPal at many of Belgium's leading sports betting sites. It's a popular online payment method used throughout Belgium and across the world, making it one of the safest and most convenient methods of funding betting accounts.