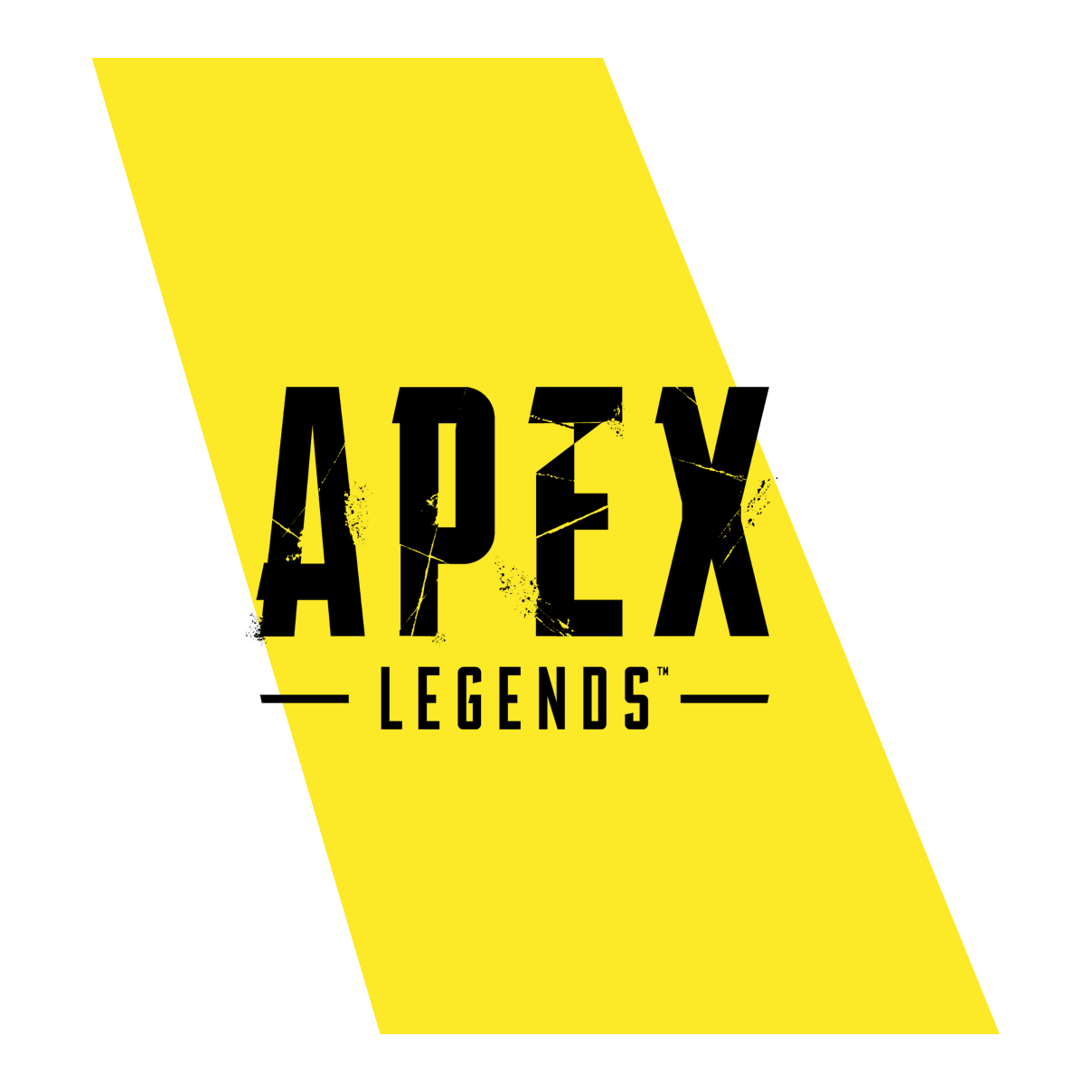 Best Apex Legends Betting Sites 2023
If you're searching for the best Apex Legends betting sites and want to learn more about how the battle royale-hero shooter works, then you're in the right place.
We've been betting on Apex Legends since the inaugural Apex Legends Global Series in 2020, and we're eager to share our knowledge with you.
Top Apex Legends Betting Sites – December 2023
Features of the Best Apex Legends Betting Sites
At SBO.net, we have been reviewing the best betting sites since launching in 2011. We know what makes an enjoyable betting experience and we only give our seal of approval to sites that meet our high expectations.
The same is true when we review and rate Apex Legends betting sites. Although it's a niche market, we leave no stone unturned to bring you a list of the best sites accepting bets on the increasingly popular esport. While reviewing these sites, we noticed how the best Apex Legends betting sites have the following features in common:
Many welcome bonuses aren't applicable to esports betting, but the leading sites offer bonuses that you can use to bet on the latest Apex Legends competitions. You could receive a free bet or a generous deposit bonus. Regardless of the bonus offer, we always read the terms and conditions to ensure the small print includes fair wagering requirements that give you a chance to win and withdraw.
Regardless of what you bet on, it's vital that you find a site which offers great odds. This is even more important when betting on esports such as Apex Legends, as the difference between one site and another can be significant. Whether it's a minor weekday match or the final of the Apex Legends Global Series, you will find the best Apex Legends betting odds at the sites listed on this page.
We've found that many of our readers who enjoy betting on Apex Legends are also interested in the wider esports betting market. That's why we try to include sites that have a large spread of esports betting options including Overwatch, CS:GO, League of Legends, Dota 2 and other popular and emerging titles. This is useful when you want to place a quick bet on another game without having to join a new site.
A Beginner's Guide to Apex Legends Betting
Apex Legends is a free-to-play game which is available on Windows, PlayStation, Xbox and Nintendo. Apex Legends Mobile has also been released to ensure players can take aim anytime, anywhere.
The popular royale-hero shooter was first released in 2019 and racked up 50 million players in its first month. The launch proved so successful that the EXP Pro-Am Apex Legends Exhibition was held in July 2019.
Apex Legends shares some of the same features as Fortnite – the initial map drop and combat elements, to be precise. However, Apex Legends is considered by many to be the first true AAA title in the battle royale field, and the skill level required to win is far greater.
How to Bet on Apex Legends
Don't worry, you don't have to know Apex Legends esports teams inside out to bet on the fast-paced action. But you do need a betting account and some funds.
We've written a step-by-step guide to betting on Apex Legends to help those of you considering betting on the increasingly popular esport for the first time. Follow the steps below to place your first bet:
Step 1
Choose a Betting Site
First, compare the Apex Legends betting sites on this page and visit the one which ticks all your boxes. Each site will welcome you with a generous bonus, and we only recommend reputable betting sites.
Step 2
Register and Deposit
Click the "register" or "sign up" button and enter the required personal details to complete the registration process. Then navigate to the banking section, find your preferred payment method and confirm how much you wish to deposit.
Step 3
Locate the Apex Legends Section
Find the list of sports and navigate to the esports section. You should see Apex Legends near the top of the list. Click the link to view the latest Apex Legends betting markets.
Step 4
Place Your Bets
Click the odds to add a selection to your betting slip and enter how much you wish to bet. Next, click "confirm" to submit your bet. Now it's time to put your feet up and watch the pros take aim!
Most Popular Apex Legends Betting Markets
When you sign up to one of our recommended Apex Legends betting sites, you'll find that the betting markets are fairly in-depth, giving you plenty of choices when it comes to making specific bets. These alternative betting markets often offer more interesting opportunities than betting on a winner or loser.
Here are some of the most popular Apex Legends betting markets:
Tournament Winner
Tournament Winner
When there's a major Apex Legends tournament or competition, you can place a bet on the team or player you think will win overall. This can be a great bet if you want to make a small investment that will last the whole course of the event.
Just a single wager could provide entertainment throughout the competition as you watch your team or player advance from one stage to the next. And you could make bank by betting on an outsider.
Match Winner
Match Winner
If you want a faster return on your investment, you can back the match winner. In theory, a match could be over almost instantly. But, on average, you can expect a match to last anywhere from 20 minutes to an hour.
A typical game consists of 20 squads of three people each. This means you can bet on multiple match winners and still expect to make profit if you pick the winner, even though some of your bets will lose.
Most Kills
Most Kills
This is another fun betting market. You bet on which players will rack up the most kills as either a solo, pair or trio. If you're betting on a 60-person match where teams are in trios, the most theoretical kills is 57 – but that's incredibly unlikely to happen.
In fact, the record for trio kills stands at 46 on PC, held by Fyzu, Wrugb and DesertUK since March 2019.
Longest Kill
Longest Kill
The longest kill refers to the kill from the furthest distance in the match. This will almost always be performed using a sniper rifle. If you're watching the stream from the point of view of the player, you'll be able to see the distance on their scope as they're taking the shot.
Look out for sniper specialists to give yourself the best chance of winning.
Apex Legends Betting Tips and Strategy
Sports betting sites are booming because there are so many great sports to bet on. Also, thanks to online betting there are more odds, markets
When visiting Apex Legends betting sites, it's important to bet with your head and not your heart. That means betting on thoroughly researched outcomes, rather than simply hoping your favourite team emerges victorious against all odds. But that's not the only tip we would like to share with you.
Read each tip below and put what you learn into practice next time you log in to a betting site and browse the Apex Legends betting markets.
Tune in to Twitch
Tune in to Twitch
All the best streamers use Twitch to showcase their gaming skills, and its free for you to tune in. You can even send messages and interact directly with the players, asking them questions about the game.
This is essential viewing if you plan to use Apex Legends betting sites, just as you'd tune in to watch live football if you were planning to bet on the English Premier League. Furthermore, simply watching the games can be a great form of free entertainment.
Read Reddit
Read Reddit
Reddit posts should be taken with a pinch of salt, as anybody can post there. However, the dedicated subreddit for Apex Legends can also be a source of useful information from devoted fans of the game.
It's a great spot to watch for news and updates about the games, and if you find trusted posters you could even strike up a rapport with them and exchange ideas on Apex Legends betting. Just remember that not all Reddit information is reliable.
Master the Meta
Master the Meta
As with many esports, metas emerge and evolve over time. This means using the optimum characters, power-ups and tactics to give yourself the best chance of victory. In other words: the best way to play the game.
Metas adapt, so keep an eye on Reddit, Twitch and so on so you're completely up to date. If you subsequently notice any players using an outdated meta, consider betting against them.
Stalk the Socials
Stalk the Socials
Social media can be a treasure trove of up-to-the-minute information direct from the source when it comes to Apex Legends betting tips. Make sure you follow all the teams and players that you bet on, as well as the official accounts of the competitions and tournaments.
This way, you'll be among the first to hear any important updates and you may be able to react ahead of the rest of the market. This can lead to overpriced odds, and you're equally likely to hear a tip which helps you avoid a sucker's bet.
Betting on the Biggest Apex Legends Events
Even when you find Apex Legends betting sites which allow you to bet on the game, your options could be limited. For example, some sites might only allow you to bet on the Apex Legends Global Series (ALGS).
However, there are many sites which cover a wider range of Apex Legends betting markets. Below you will find an overview of the most popular Apex Legends events for betting.
Apex Legends Global Series
Apex Legends Global Series
The Apex Legends Global Series is the most famous competition in Apex Legend betting. It was founded in 2019 as a joint venture by both EA and Respawn, with an impressive $3 million in prize money.
The Global Series begins with online competition and culminates in 12 live events, hosting the top players from around the world, who are invited by the organisation to take part.
Twitch Rivals: APEX Legends – TwitchCon Europe Showdown
Twitch Rivals: APEX Legends – TwitchCon Europe Showdown
As part of the Twitch Rivals series, the EU showdown consists of six matches and 20 teams. Teams finishing higher up the rankings receive a bigger multiplier, which is then applied to their number of kills.
For example, the team who finishes first receives a full 2x multiplier, so 17 kills would become 34 kills. Team gdolphn emerged as winners in 2020, capturing $15,000 in prize money after accruing 72.5 points.
Grayson Allen's Apex Invitational
Grayson Allen's Apex Invitational
The Grayson Allen's Apex Invitational is a smaller scale tournament awarding $15,000 in combined prize money, with 20 teams playing five games. Organised by eFuse.gg and sponsored by Turtle Beach, the competition is exclusively open to those who are invited to take part.
TSM took down the 2021 Invitational, boasting a comfortable lead of 13 points over second-placed G2. Not all Apex Legends betting sites offer markets on this niche tournament, but you can find them now and then.
Bet on the Latest Apex Legends Matches
Now that you know how Apex Legends betting works and where to bet on the latest competitions, it's time to dive in and have some fun!
FAQs
Can you bet on Apex Legends?
It's easy to bet on Apex Legends as long as you sign up to a site which covers Apex markets. All the Apex Legends betting sites on this page offer a diverse range of betting markets and accept bets on major events such as the Apex Legends Global Series.
Why bet on Apex Legends?
Because esports is an emerging market, there are more opportunities for fans of games like Apex Legends to spot value. This is harder to do in mainstream sports like football, boxing and tennis because of the wealth of seasoned experts who help monitor the odds.
What kind of bets can you place on Apex Legends?
If you're new to Apex Legends betting sites, you can start things off with simple bets like who will win a match or tournament. When you're comfortable, you can expand to bet on things like which player will get the most kills, or who will get the most long-range kill.
Q.
Is Apex Legends betting fixed?
A.
Apex Legends betting is not fixed. Some players worry that games could be rigged by players, with some intentionally losing. However, the strict limits in place about how much you can bet means this is not a realistic prospect, as the risk-to-reward ratio would not appeal to any Apex Legends pros.
Q.
What is the difference between Apex Legends and Fortnite?
A.
Although there are similarities between Apex Legends and Fortnite, they are different games. Both belong to the battle-royale genre, but have completely different maps, characters, power-ups, costumes and so on. Apex Legends also has a very high standard of skill for all players involved.