Best Arena of Valor Betting Sites for 2023
From the Arena of Valor World Cup and Arena of Valor International Championship to one of the many regional leagues around the world, our Arena of Valor betting guide includes everything you need to know to profit from competitive AoV events.
Join one of our favourite AoV betting sites below or keep scrolling to learn how you can profit from the popular esport.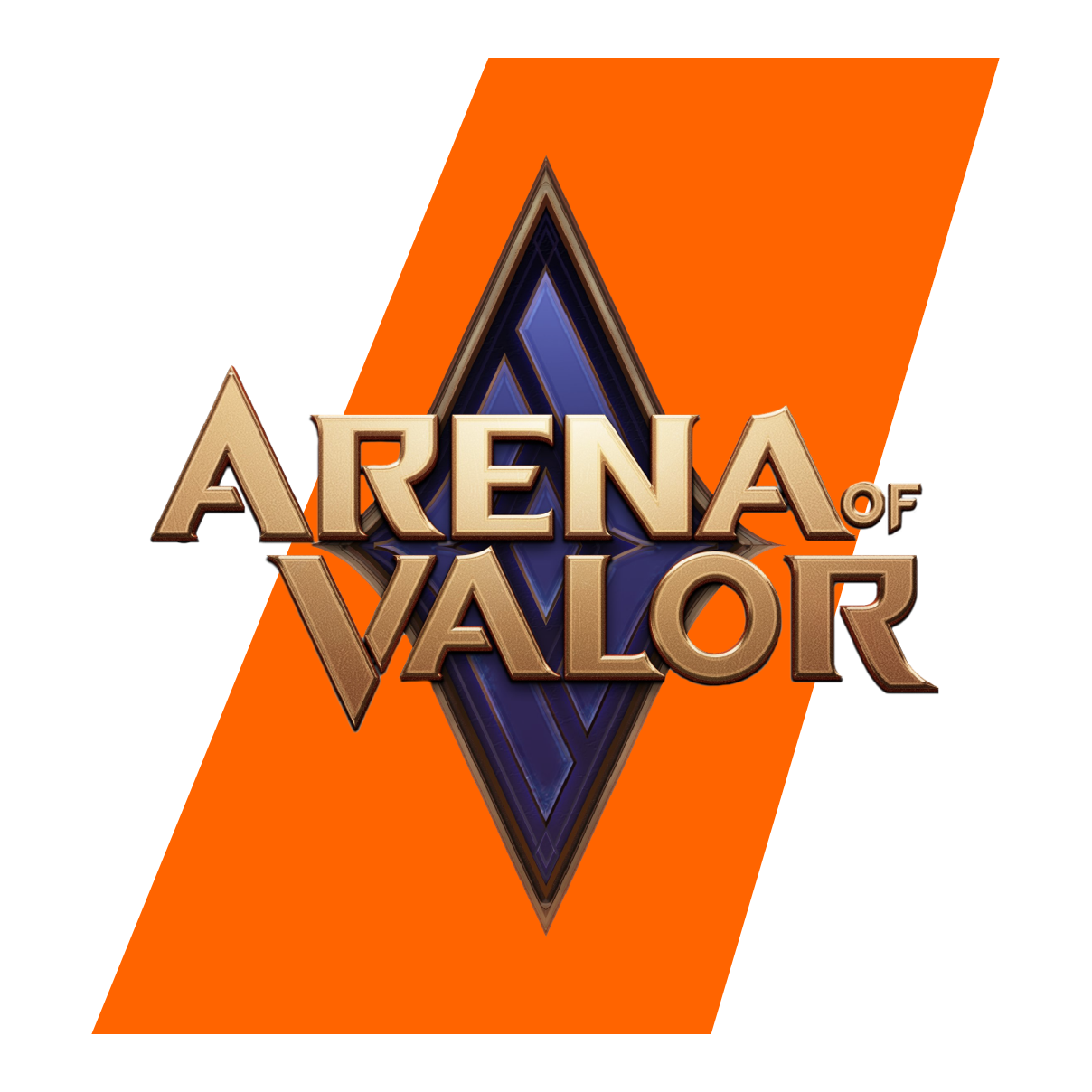 Top Arena of Valor Betting Sites – December 2023
Features of the Best Arena of Valor Betting Sites
At SBO.net, we have been reviewing and ranking the best sports betting sites for many years. We know what separates mediocre sites from the best. As avid esports betting fans ourselves, we know what other Arena of Valor bettors want and expect when betting online. That's why we take many factors into consideration when rating AoV betting sites, to ensure we only give our seal of approval to the top sites.
Here's three features of the best Arena of Valor betting sites:
Most online betting sites will offer you a welcome bonus when you first sign up, but these offers vary greatly. We don't look for the biggest offers, we look for the best value. That means realistic wagering requirements, and bonuses that are applicable to esports such as Arena of Valor.
We only approve Arena of Valor betting sites that consistently offer competitive odds. This is particularly important when you want to place a bet quickly, as you can rely on your chosen site to give you generous odds and don't have to look elsewhere. You'll never leave money on the table betting at our recommended sites.
We've found that many of you who are into Arena of Valor betting sites also enjoy spreading a few bets across the wider esports market. That's why the very best AoV betting sites also allow you to bet on esports such as Overwatch and Apex Legends. This saves you time, as you can place all your bets in one place.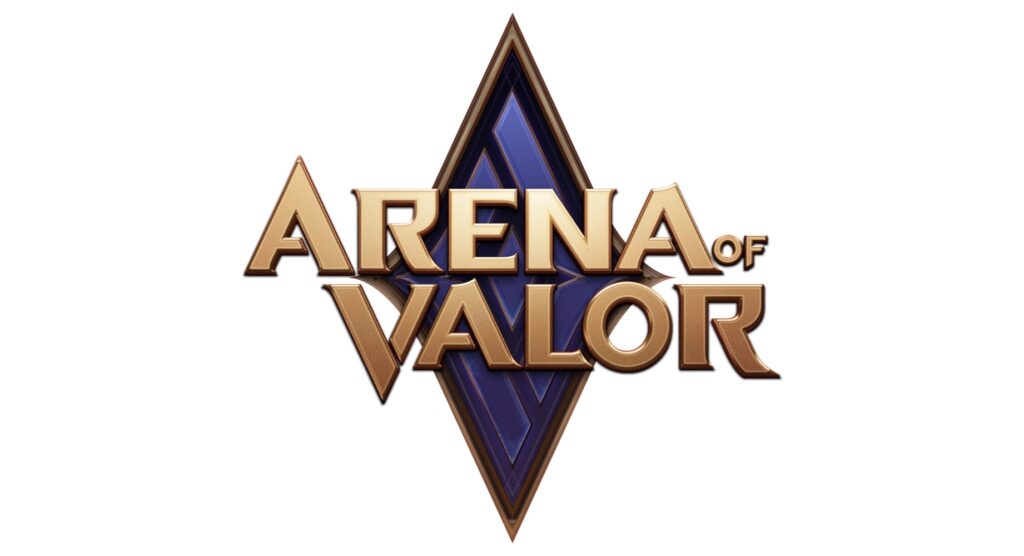 A Beginner's Guide to Arena of Valor Betting
If Arena of Valor looks familiar, there's a reason for that – the game was formerly known as Strike of Kings, an international adaptation of Honor of Kings. However, its current incarnation as Arena of Valor is when the multiplayer online battle arena (MOBA) title really came into its own, spawning a number of major events and attracting upwards of 16 million monthly players.
Arena of Valor esports betting is a thriving market, helped by the team versus team setup of each match. Both 3v3 and 5v5 variants provide lots of betting opportunities, which adds more variety than many other esports betting options.
You only have to look at the first official Arena of Valor tournament as evidence: 2017's inaugural Arena of Valor International Championship (AIC) garnered more than 36 million viewers, while boasting a prize pool of just over half a million dollars.
How to Bet on Arena of Valor
Know the ins and outs of the game but not sure how Arena of Valor betting works? Don't worry, it couldn't be any easier to sign up and start betting on your favourite AoV esports teams. Follow our step-by-step guide below to open a betting account and place your first bet on Arena of Valor.
Step 1
Compare AoV Betting Sites
Start by comparing the Arena of Valor betting sites listed on this page. We only give our seal of approval to licensed sites which offer generous bonuses and competitive odds, but it's important that you choose a site that ticks all your boxes.
Step 2
Open Your Betting Account
Visit your preferred site and click the "register" button. You will be presented with an information form requiring personal details such as your name, address and date of birth. Fill in the necessary information and submit your details to complete the registration process.
Step 3
Make Your First Deposit
Now it's time to make your first deposit. Navigate to the banking section and choose one of the payment methods. Enter your payment details and confirm how much you would like to deposit. Most transactions are completed in seconds, but it will depend on your chosen payment method.
Step 4
Find AoV Betting Markets
Now that you have money in your account, it's time to place some bets. Using the A-Z list of sports, find the esports betting section and access the Arena of Valor section. Then select an event to view the latest betting markets and odds.
Step 5
Place Your Bet
Add a selection to your bet slip, enter your stake and confirm you'd like to proceed with the bet. Now it's time kick back and watch the players take aim.
Most Popular Arena of Valor Betting Markets
With six or ten players facing off in each match, Arena of Valor betting has plenty of exciting options beyond the simple win and loss markets. These markets are a great starting point for beginners. But when you're ready to get more adventurous, you'll find plenty of options at the best AoV betting sites.
Here are six of the most popular AoV betting markets:
Tournament Winner
Tournament Winner
If you want to place one bet that can keep you intrigued for an entire tournament, you can put money on the team you think will be the overall winner. Even if they lose along the way, you'll still win – as long as they're crowned champions.
If you bet on the tournament favourites, the odds probably won't be too high. But if you're able to spot a dark horse, the tournament winner odds can be quite lucrative. For example, Taiwan's J-Team were huge underdogs when they took down AIC 2018 for $250,000.
Match Winner
Match Winner
If you want faster results than the tournament winner market, you can simply bet on the match winner. The team that emerges victorious after defeating their opponent is declared the winner.
There's no specific time that a match takes, but games typically last in the region of 12-18 minutes. When placing your bets, remember that it's not just about the team with the most talented individuals. Instead, the winner is often the team which works together best.
Round/Map Winner
Round/Map Winner
Certain teams are suited better to particular maps than others. When you log in to an Arena of Valor betting site, you'll be able to view a full list of maps in each tournament.
By carefully plotting each team's route to the final, you may find spots where a team is more likely to win or lose on a certain map. Analyse each character and player's advantages and weaknesses.
For example, in the jungle map, players with an eagle eye and ability to spot small details will probably outperform someone whose greatest strength is technical skill.
First Blood
First Blood
The main aim of the game in Arena of Valor is to destroy enemy turrets, but that doesn't mean you can't take down a few opponents on the way. The first blood bet refers to which player will die first.
Think carefully about how the game will pan out and bet accordingly. For instance, if you bet on a tank like Toro or Omega, it's going to take quite a long time before they're killed due to their increased health.
First Turret Destroyed
First Turret Destroyed
To win a match, the players will ultimately look to destroy turrets. You can place a bet on which team will be the first to deliver a vital blow and destroy an enemy turret.
The first team to take down a turret won't necessarily win, but it puts them in a strong position. When placing this bet, ask yourself which team is likely to have the superior strategy – and who will be the more aggressive.
Most Damage Dealt
Most Damage Dealt
This is another bet where you'll need to know your stuff about which characters inflict the most damage. If you can call it correctly, you could reap some respectable rewards.
If one team is loaded up for big hits – with tanks and powerful armour, for instance – you might surmise that that team is prepared to take quite a lot of damage.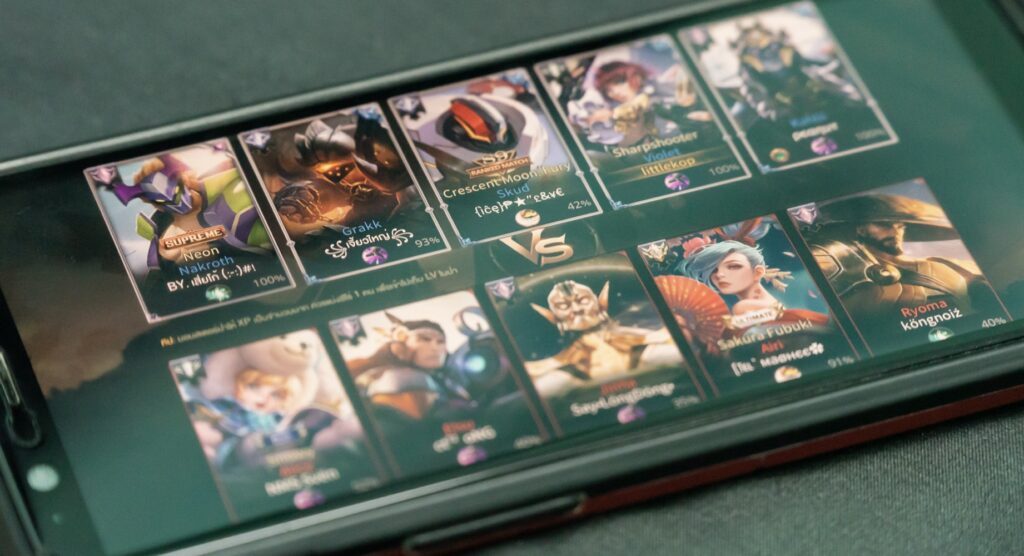 Arena of Valor Betting Tips and Strategy
Arena of Valor has thousands of passionate fans, but there's no space for emotion in a winning betting strategy. Whenever you bet on AoV, it's a much smarter idea to follow tips and pre-prepared advice than to act on a whim.
We have put together an Arena of Valor betting guide which you can apply to almost all matches and tournaments, helping to give you an edge against the bookies.
Here's our top four AoV betting tips:
Watch the Pros
Watch the Pros
One of the best and most organic sources of knowledge you can access is to watch the pros live – not just during tournaments, but when they're streaming on their private channels. Twitch is a brilliant platform for this.
With hours and hours of footage in each stream, there's no way anybody can watch it all. That means that you could pick up information others don't. Plus, you can interact directly with professional players via Twitch chat.
Review Reddit
Review Reddit
Reddit is a great forum for discussion on all things Arena of Valor. The main subreddit had accrued nearly 40,000 members by the end of 2021, with more joining all the time.
When taking advice on Reddit, make sure you review the source. Some people will make baseless claims, but others have genuinely useful tips. A good way to filter out the best and worst is to look at the poster's history and see how often they're correct.
Keep on Top of the Meta
Keep on Top of the Meta
In all team esports like Arena of Valor and other MOBAs, a meta will emerge which becomes the optimum way to arrange your team and characters to win. But the meta frequently adapts.
If it's been a while since you tuned in to Arena of Valor, make sure you check out the latest meta before you place your bets. The above sources – Twitch and Reddit – are great sources for this.
Look Out for Updates
Look Out for Updates
In addition to an ever-adapting meta, there are also updates for the game itself. These patches can add new weapons or alter maps, in addition to fixing small bugs.
Keep an eye on any upcoming updates that could affect the makeup of matches. And, if you're unsure how a patch will impact a game, just avoid betting on that particular match and watch it live. You can then place your next bet with a better idea of how the game will go.
Betting on the Biggest Arena of Valor Events
The Arena of Valor Champions Tour is one you're likely to find across all AoV betting sites. But the top sites also cover other key tournaments, which adds more variety and betting opportunities for fans.
Here are three AoV events you can bet on:
Arena of Valor World Cup (AWC)
Arena of Valor World Cup (AWC)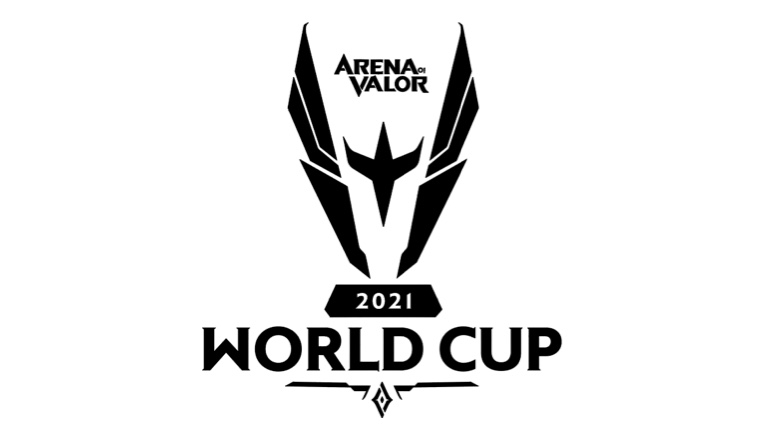 The annual Arena of Valor World Cup is one of the most prestigious events there is. As the name suggests, players from all over the globe can compete, although teams from East Asia have enjoyed the most success in this competition.
The AWC 2021 was expanded to include 16 teams, each qualifying via regional professional leagues. The tournament itself lasts approximately one month, culminating in the Grand Finale, where teams can expect to compete for a top prize of around $200,000.
Arena of Valor International Championship (AIC)
Arena of Valor International Championship (AIC)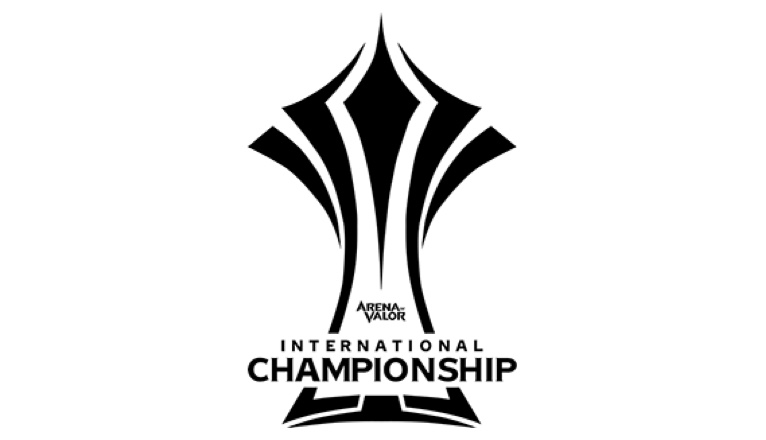 A leading event in the Arena of Valor schedule is the AIC, which announced a $1 million prize pool in 2021. Like the AWC, registration is open to teams all around the world, making for an exciting competition which regularly attracts big views. Even the Road to AIC 2021 racked up over 800,000 hours watched online.
The knockout stages are what attract the most interest, taking place over the course of approximately 10 days at the end of the tournament. Previous winners include MAD Team, Team Flash, and Still Moving Under Gunfire.
Arena of Valor Leagues
Arena of Valor Leagues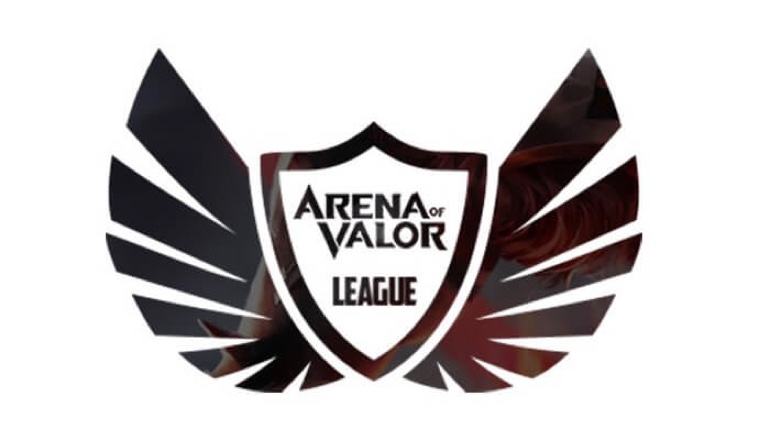 One of the best things about the top Arena of Valor betting sites is that they're packed with regional leagues. This includes the Arena of Valor: Valor Series (AVS) in Europe, North America, and Latin America, and the Arena of Valor Japan League (AJL) in Japan.
Prize pools are more modest than the biggest competitions – for instance, Season 3 of Europe's Valor Series had a combined $65,000 on offer in 2019. But they offer a fantastic alternative if you want to place bets when the AWC and AIC aren't running. Or if you're a fan of some less mainstream streamers.
Bet on the Latest Arena of Valor Matches
Now that you have a solid understanding of how AoV betting works and you've read our expert tips, it's time to sign up and bet on the latest matches.
FAQs
Can you bet on Arena of Valor?
Yes, you can bet on Arena of Valor at many online betting sites. To place a bet, sign up and add funds, then navigate to the esports section and look for Arena of Valor betting markets. You'll find a list of the best AoV betting sites on this page, so take your pick and get started.
Why bet on Arena of Valor?
By watching live streams and keeping up to date with news, metas and patches, you can give yourself a decent edge against the bookies with AoV betting. But on top of that, it's just terrific fun! The game attracts millions of players each month.
Are there any bonuses for Arena of Valor betting?
You can find Arena of Valor bonuses, but it's important to check the terms and conditions closely as many welcome bonuses and promotions exclude esports. Check out the sites listed on this page to find active Arena of Valor bonuses.
Q.
Is Arena of Valor betting fixed?
A.
Arena of Valor betting is 100% fair and the betting cap ensures it stays that way. You're only able to bet a limited amount on AoV, which makes it almost impossible to manipulate the market – and certainly not profitable, considering the risk involved.
Q.
Is Arena of Valor still active as an esport?
A.
Arena of Valor is very much alive and well as an esport that you can bet on. Some events were cancelled in 2020 due to unforeseen circumstances but were soon reintroduced with massive prize pools and expanded lists of teams.