The Best Daily Fantasy Sports Betting Sites for 2023
Depending on where you live, you might not have access to traditional sports wagering, but there is an excellent chance you have daily fantasy sports betting sites at your disposal.
Our beginner's primer to daily fantasy sports betting takes you through what these DFS betting sites and their games are all about and provides you with some links to our DFS strategy guides.
How Does Daily Fantasy Sports Work?
The appeal of daily fantasy sports is that first word: "daily." While traditional, season-long fantasy leagues are fun, they can get tedious, competitors can stop paying attention, and it takes months to see a payoff. Daily fantasy sports betting is ultra-short term, just one day (or possibly a weekend for football), so if your team is lousy, you can just try again tomorrow.
In DFS, rather than holding a draft, you fill out a roster of players using a salary cap. Each player has a salary, determined by the fantasy sports site. Your lineup will require certain positions to be filled.
Each of your players will earn you points based on their statistical performance in the day's games. If your total points are high enough compared to the other contestants, you can win money.
Before or after you piece together your team, you can select a daily fantasy contest based on buy-in and contest type. The DFS online betting sites will show you how many people have entered, the payout structure, and the rules before you sign up.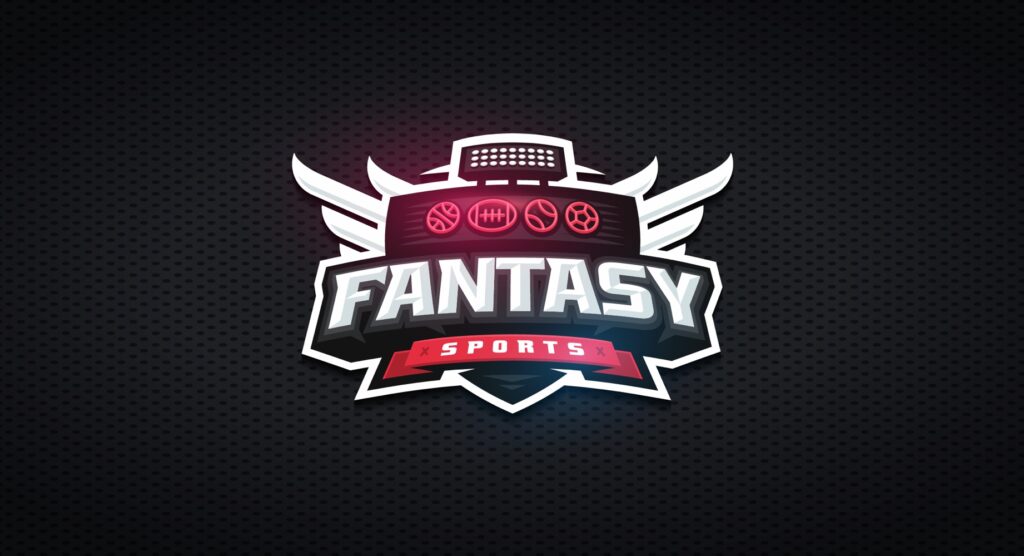 Which Fantasy Sports Can You Bet On?
You can bet on almost any sport. It all depends one what your specific daily fantasy sports betting site has to offer. The following are generally the most popular:
Types of DFS Contests
Navigating a daily fantasy sports betting site's lobby for the first time can be intimidating. You select your sport and then see a long list of contests with all sorts of names, buy-ins, icons, and abbreviations. So, let's simplify things. There are two general categories of DFS contests: cash games and tournaments.
Cash Games
Cash Games
Cash games are usually small contests that naturally come with smaller prizes compared to the buy-in. Contests of 10 or 20 players are very common; some are structured so that half of the players win equal payouts, while some are a little more top heavy with larger payouts for finishing higher in the ranks. Head-to-head matches are also very popular, just you against one other player.
For beginners, low-stakes cash games can be a good way to get used to playing. It is easy to keep track of where you are in the standings and you don't have to beat many players to make money.
Tournaments
Tournaments
Tournaments, usually called Guaranteed Prize Pool (GPP) contests, are what you see touted in commercials. These are the massive contests, often attracting hundreds of thousands of entries, that sometimes boasts top prizes that hit seven figures.
As the name GPP implies, these tournaments all have a set, minimum total prize pool that is guaranteed by the daily fantasy sports betting site. If enough people enter, the prize pool can grow beyond that minimum. They are just like poker tournaments in that regard.
While the prize money can be jaw-dropping, it is very hard to win big money. Not only do you have to beat tons of opponents, which usually means getting lucky and picking a near-perfect lineup, but in the most lucrative GPPs, you will be competing against professional DFS players who submit dozens or even hundreds of lineups, depending on the site's rules. GPPs generally pay 10% to 15% of the field.
Though large tournaments are difficult, it is also a lot of fun to watch your team climb up the rankings, even if you only end up winning a few bucks. Just competing against thousands of players can be a rush. And you never know….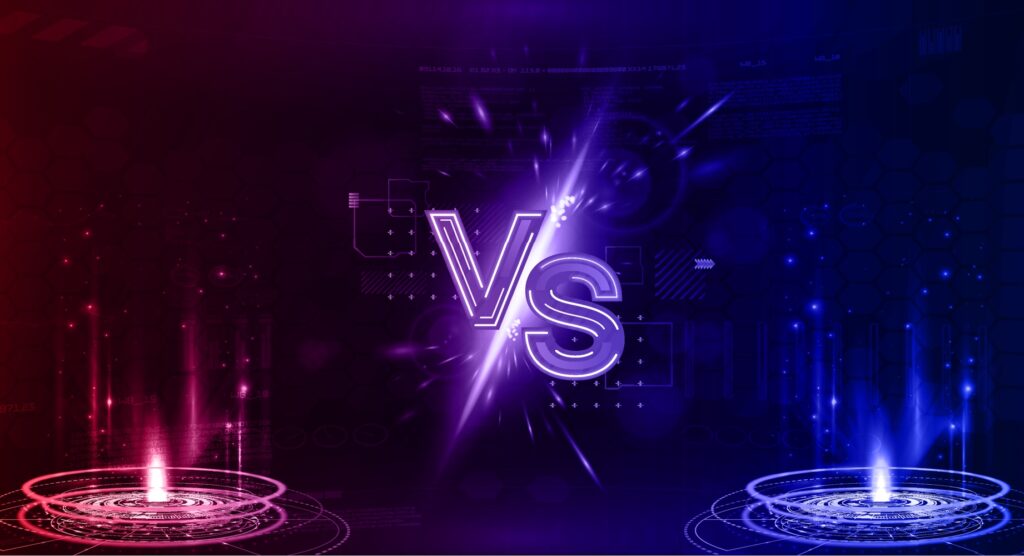 Daily Fantasy Sports vs. Traditional Betting
Daily fantasy sports betting and traditional sports betting are quite similar, but the main difference between the two boils down to what you are actually betting on.
In traditional sports betting, you are wagering on the outcome of an actual, real-life sporting event (we will ignore player props for the sake of simplicity). You are betting on what the result of, say, the game between the Green Bay Packers and Minnesota Vikings will be, whether it is straight-up or with a point spread. The players' stats don't matter, just the final score of the game. You are also wagering against the house.
If you have Aaron Rodgers and Davante Adams on your team, you want them to complete passes, catch passes, gain yards, and score touchdowns. If they do a lot of that, they will help your team. It doesn't matter if the Packers lose the game to the Vikings. All that matters are Rodgers' and Adams' stats. If the Packers lose 49-45, but Rodgers throws five touchdowns, three of which are to Adams, you had a great game.
And in daily fantasy sports, you are betting against the other players, not the site.
To summarize: traditional sports betting = real-life game outcomes, DFS = individual player stats.
Where Is Daily Fantasy Sports Betting Legal?
Let's answer the inverse of that question: where in the U.S. is daily fantasy sports betting NOT permitted? Some states have explicitly legalized and regulated DFS, while others have not, but have also not explicitly made it illegal. It is in those states that you can play daily fantasy sports.
Nevada, for instance, considers DFS to be gambling and thus the operators must receive gambling licenses. If they don't, they don't accept players from Nevada.
So, the few states where there is no daily fantasy sports betting are: Arizona, Hawaii, Idaho, Louisiana, Montana, Nevada, and Washington.
A few states allow some DFS sites and not others.
Daily Fantasy Sports in the UK
The sports we have already discussed are the most common sports for DFS betting in the United States, but that doesn't mean that players in the United Kingdom don't enjoy them, as well. We would be remiss, however, if we do not mention daily fantasy soccer and how wildly popular it is in the UK (and it is growing in the States).
Each site has its own rules on roster construction, but they are generally very similar for most sports. Soccer roster construction can vary significantly, though, depending which site you use.
On DraftKings, for example, you pick one player to be the captain and five as your "flex" positions. The captain scores 1.5x the regular fantasy points. Each roster slot can be filled with a player of any position.
On FanDuel, the typical game has roster requirements that look more like other sports: FWD/MID, FWD/MID, FWD/MID, FWD/MID, DEF, DEF, GK. There can be slight differences depending on the specific contest.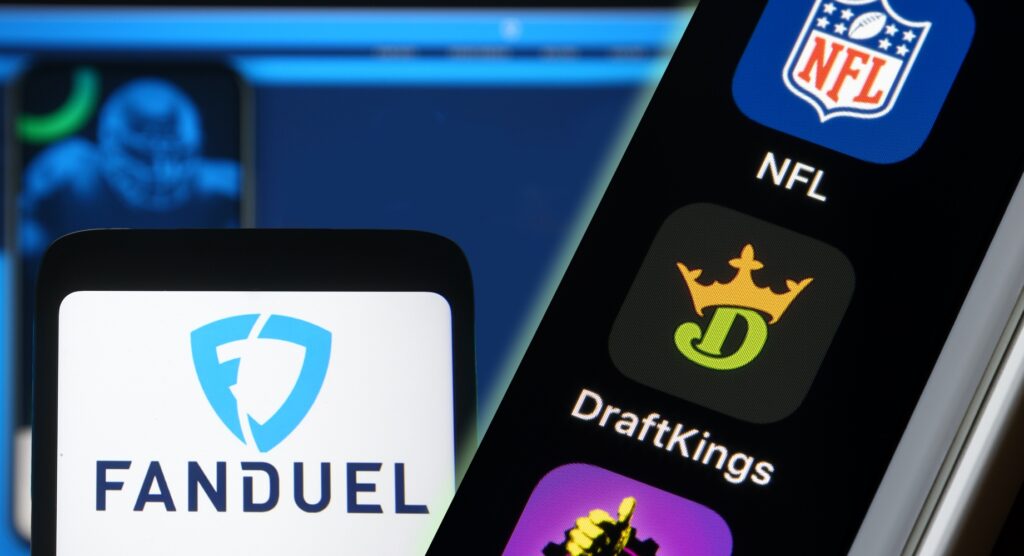 DraftKings vs. FanDuel: Which DFS Site is Better?
The age-old question. Which of the two behemoths of daily fantasy sports betting is better? Honestly, it is really all a matter of personal opinion. They are very much alike; most people do not care all that much about the small differences between the two sites. But they do differ in some respects, so let's tackle of a few of those.
Sport Selection
Sport Selection
No worries at all if you are interested in the most popular sports for daily fantasy, but DraftKings offers a wider range of sports than FanDuel, including eSports, EuroLeague basketball, and MMA.
Scoring
Scoring
The two sites are mostly the same, but the few differences sometimes steer players toward one or the other, or at least require players to alter their strategies. DraftKings gives bonus points for statistical milestones, such as a QB having a 300-yard passing game.
DraftKings also awards a full point per reception in NFL contests, compared to half a point on FanDuel. FanDuel, on the other hand, awards more points for steals and blocks in NBA games than does DraftKings.
Customer Base
Customer Base
DraftKings has more customers than FanDuel and therefore its prize pools in GPPs tend to grow larger. DraftKings' flagship tournaments are also usually slightly more expensive than are FanDuel's.
Again, it is really all about personal preference. Most people create accounts on both sites to take advantage of promotions and give themselves more options for contests. Their online interfaces and mobile apps are comparable.
FAQs
What is fantasy sports betting?
Fantasy sports betting, and specifically
daily fantasy sports betting
, is a contest in which you select a roster of players using a salary cap structure. Each player earns fantasy points based on their statistical performance in the games that day. The people whose teams earn the most total fantasy points in a given contest win a portion of the prize pool.
Can you bet on fantasy football?
Of course, and in fact, NFL football is the most popular sport for daily fantasy. Some DFS betting sites also have college football fantasy contests.
What states allow daily fantasy sports?
Almost all states allow fantasy sports. The few states where DFS is either illegal or where the sites do not accept customers are Arizona, Hawaii, Idaho, Louisiana, Montana, Nevada, and Washington.
Can you make money playing daily fantasy sports?
Yes, you can make money in DFS. Just like with sports betting or other forms of gambling, do not go into it expecting to get rich or even win consistently. Look at it as entertainment with the ability to win money as a bonus. Fortunately, daily fantasy sports betting is something at which you can improve through study and practice, so it is possible to get to the point where you at least make regular small profits.