Daily Fantasy Hockey Strategy
Daily fantasy hockey (DFH) is the more immediate counterpart of yearly fantasy hockey. Leagues are settled after only one night of NHL action. That's right – you live or die based on how your players do during one game!
A single goal can be the difference between eternal (monetary) glory and the crushing sadness of defeat. The low-scoring nature of hockey makes each point critical to a daily hockey line up – every time the puck approaches the net, you'll be on the edge of your seat!
What Is DFH?
Most sites offer daily fantasy hockey leagues seven days a week. However, not all days are created equal. While a Wednesday evening may only offer three to four games, a Tuesday or Thursday league may cover ten or more. Beginners should choose a night with fewer games, as this means there are fewer players to choose from, and the more limited range of choices make it easier to craft your line up. This is perfect for players new to DFH. Evenings with a full slate of games will provide players with a much greater degree of choice, giving more experienced punters a glut of options to consider.
While sites offer leagues seven days a week, they are more selective about when they offer their large tournaments. Large-scale events are usually scheduled for Tuesday or Thursday evenings. The greater number of games allows for more line-up combinations, which is brilliant for huge GPP tournaments. Don't neglect the off-nights, as these can still offer plenty of action, even without large tournaments. Remember, nights with a small number of games are a great way to learn – before long you will be ready to take down Big Score Events!
The most common set-up consists of two defensemen, six forwards, and a flex (defender or forward). While some sites will simply categorize players as "forwards", most sites discriminate between left wing (LW), right wing (RW), and center (C). The six forward slots must be filled by two LW, two RW and two C players. The flex may be filled by a player at any position, including defense, but not including a second goalie.
Scoring formats vary from site to site, and you must familiarize yourself with the specific rules before building your line-up. Typically, points are awarded for goals, assists, penalty minutes (yes a penalty is a good thing), shots, blocked shots, and plus-minus ratings. Sites may also offer different point values for a power play or shorthanded goal. Goalies are rewarded for the number of saves they make, but are penalized for goals allowed. Additionally, goalies earn points if they get a win. Since each site has a slightly different scoring method, always check the settings first.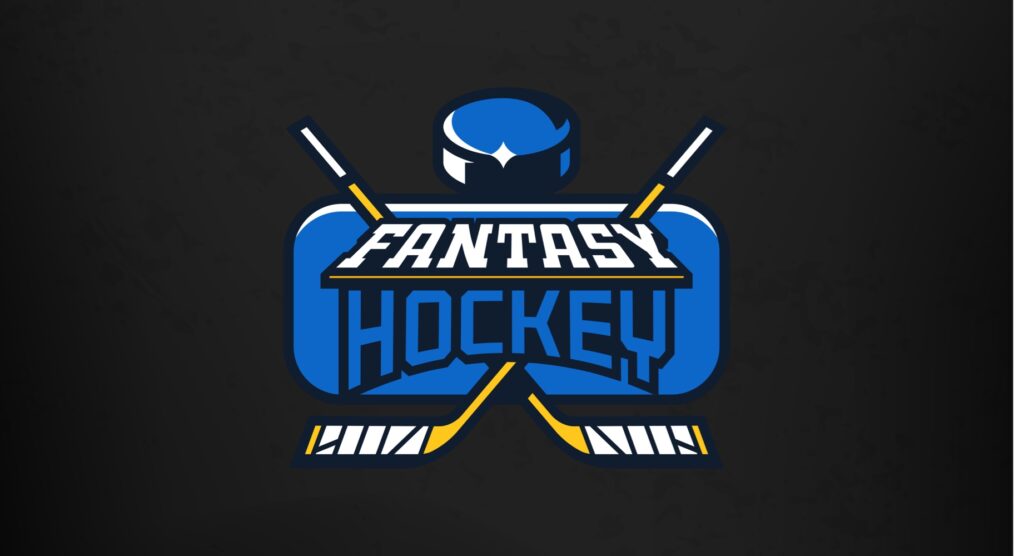 DFH Strategy
Forwards
Forwards
The forwards you select will make or break your evening. You will spend more of your budget on forwards than on any other position, so getting points from your forwards is critical to success. The most important concept for picking forwards is "line stacking".
The term "line stacking" refers to picking two or three players that skate on the same line. The idea is simple: if one person on the line gets a point, his line mates are also likely to play a significant part in that goal. This concept is very important for DFH. Since there will only be a limited number of goals scored per night, line stacking allows your team to get multiple points from only one goal.
Start with a single player that you think is in for a big evening, and then check out the price of his line mates. Let's say Sidney Crosby is primed to have a big night. Line stacking tells us that considering Chris Kunitz and Lee Stempniak makes sense, since they are likely to assist with a Crosby goal. So if Crosby scores, your daily line-up not only scores the points from the goal, but gets additional scores from the assists associated with the goal. Remember, hockey is low-scoring, so it is critical to extract as much as you can from every goal!
Line stacking is also a natural way to build a line-up. Since hockey lines consist of an LW, RW and C, playing one of each fits nicely with the position requirements of most sites. Further, line stacking is usually cost effective. Most lines have one or two top players, but the third player on the line can be had at a discount – very few lines have three high priced players.
In the example above, you would pay big for Crosby, and hand over a moderate sum for Kunitz. Stempniak, on the other hand, will come at a distinct discount, and will provide the salary relief necessary to make the line playable. When constructing your DFH line-up, always be sure to include at least one line stack.
Defenders
Defenders
Selecting the right defenders can be the difference between winning and losing. However, defenders score fewer points than forwards, making them less important to the DFH game. Defense is a great opportunity to find salary relief for your line-up. Since all defenders are lower scoring, it makes sense to try and craft a deal here, leaving the big bucks for the forwards.
Unlike forwards, line stacking is not a critical factor in picking defensemen. Selecting defenders requires a different set of criteria. Always start your search by looking for defenders with a below-average price tag. This will keep you away from splurging on an overpriced "offensive defender".
Since the vast majority of defensive points are scored on the power play, always target a player that gets time on his team's first power player. Simply by using this power play rule, and then looking for choices with below-average price tags, you'll narrow your selection to only a handful of defenders.
Finally, look for defensemen on a team you feel has a chance to win. Since defenders play far more minutes than forwards, they are much more vulnerable to damaging plus-minus ratings. A defender from a winning team is far more likely to have a favorable plus-minus rating. Since defenders don't score many points, a positive or negative plus-minus can make the difference between a good or bad night for the player.
Goalies
Goalies
The goalie is the single most important position in DFH. Not only is the goalie the most expensive and highest scoring position, but you only get one! A goalie that has a good night will be the highest scoring player on your team, while a struggling goalie might even end up with negative points. The degree of points-variance between good and bad goalies means that you'll need a strong choice here if you're to achieve DFH success.
Picking a goalie is complex, but following certain criteria can help you consistently make a strong choice. Always start by looking for a goalie at median price or lower. Despite the critical importance of the goalie, the form can be wildly inconsistent, and you'll get greater consistency by spending big money on reliable forwards rather than on the goalie.
Next, look for a goalie playing at home. Home ice is a huge advantage in hockey, and high goalie scoring is largely about winning, so it makes sense to stay home. It's hard to predict a winner or loser on a one-game basis, but always playing a home goalie will greatly raise your odds of picking a winner.
The most important aspect of selecting your goalie is determining whether he'll see a lot of shots. Remember, DFH rewards a goalie for saves. So if he isn't seeing rubber, he isn't earning points. Depending on the site's scoring structure, a goalie that gives up several goals, but who faces a lot of shots, can outscore a goalie who gives up fewer goals but while also seeing fewer shots. A goalie who stands up to a lot of shots has a much greater margin of error than a goalie that faces little action.
Certain teams take a lot of shots, but don't score many goals. You should always start your goalie search by looking for someone playing against one of these teams. Sides that meet the criteria this season are the Kings (31.6 shots per game, 2.38 goals per game), Rangers (32.9 shots per game, 2.60 goals per game), and Canucks (30.8 shots per game, 2.34 goals per game).
Note that these aren't necessarily bad teams! Good teams, though, take more shots. Playing a goalie against a poor team like the Sabres (26.2 shots per game, 1.83 goals per game) may give you a quality chance for a win, but your goalie won't get many chances to make saves. If you miss on the win (remember that hockey is fickle), your goalie is likely to let you down that evening.